Isn't it interesting how sensory play helps children learn about their environment and develop their language skills? But it's not just kids who can benefit from sensory playtime. According to research, sensory play improves memory and reduces stress in adults too. Playdough kits, sensory toys like wooden teethers, and sensory bins for toddlers are just a few ideas for including sensory play into your baby or toddler's day.
What is Sensory Play?
Sensory play includes a wide range of activities that stimulate your little one's sense of sight, sound, taste, touch, and smell. This type of play helps children learn about the world around them as they grow.
Why is Sensory Play Important?
A lot happens in the first three years of your child's life. From birth until preschool, children absorb immense amounts of information that they later apply to their daily lives. Sensory play is critical because it allows children to grasp more complicated concepts and helps them develop their capacity to talk, read, and write. Additionally, it teaches children observation and abstract thinking.
Ideas for Sensory Play
Parents often have a difficult time thinking up new ideas for encouraging their children's sensory play. These easy activities are excellent examples of how to include sensory play into your child's everyday routine, regardless of age.
Sensory Playdough Kits
Playdough is an old childhood favorite that we all know and love. It is non-toxic, re-usable, an excellent stress reliever. The internet is packed with recipes for creating a variety of colorful and scented homemade doughs. However, if you're not up for making your own sensory dough, try purchasing a pre-made sensory playdough kit from a small local business. This way, you can still provide a DIY experience for your child without having to start from scratch. For example, the Dough Project's playdough DIY kit includes everything you need to whip up a homemade batch of dough right in your own kitchen! This all-in-one kit contains an organic playdough mix composed entirely of natural ingredients. Ingredients include wheat flour, sea salt, cream of tartar, turmeric for color, and straightforward step-by-step directions.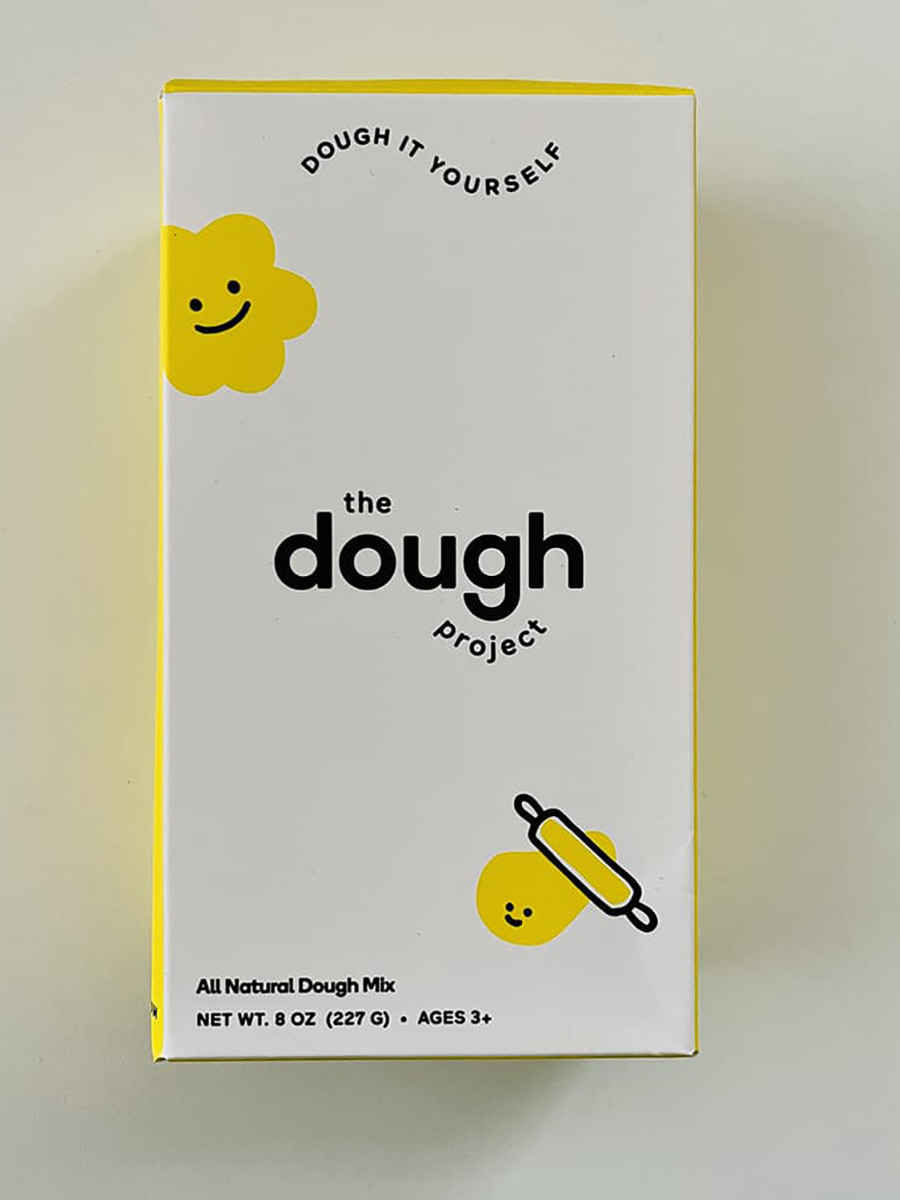 Mini Sensory Playdough Kits
Pre-made playdough kits offer a safe and manageable approach for children to release their stress, anxiety, and other big feelings. After a few minutes of squishing and molding a mound of vividly colored playdough, it's difficult not to feel happier!
Our October toddler box subscription featured these fun Halloween-themed mini sensory kits from Jallie Play Co. These adorable mini sensory bin kits come with eerie playdough topped with a surprise treat inside. They're easily transportable and will keep both toddlers and older children entertained while traveling.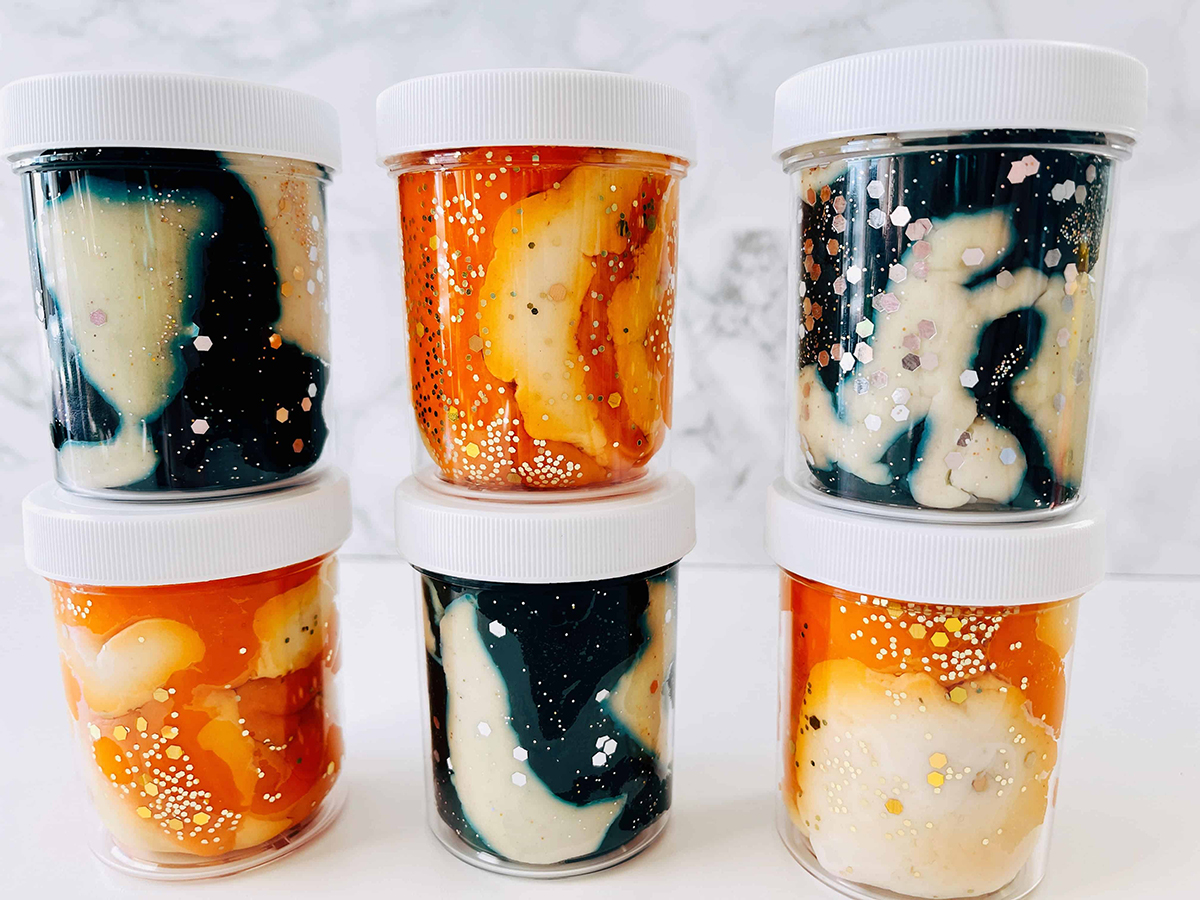 Sensory Bath Play
Sensory tub play is an excellent way to make the most of bath time while bonding with your child. Try adding a few sensory bath toys for baby to squeeze in the bath to help strengthen their fine motor skills. Teaching kids about different water temperatures also helps them improve their sense of touch. You may also want to explore different water sensory bins for toddlers.
If you want to amp up your bath time sensory experience, consider giving these Unicorn Dust and Dinosaur Dirt bath salts for kids from our August Howdy Kids box a try. Your little one will be amazed as they watch ordinary bath water turn into an aquatic wonderland right before their eyes. Bath time will become a sensory adventure for children of all ages with the rich vanilla smell, effervescent bubbles, and stunning colors.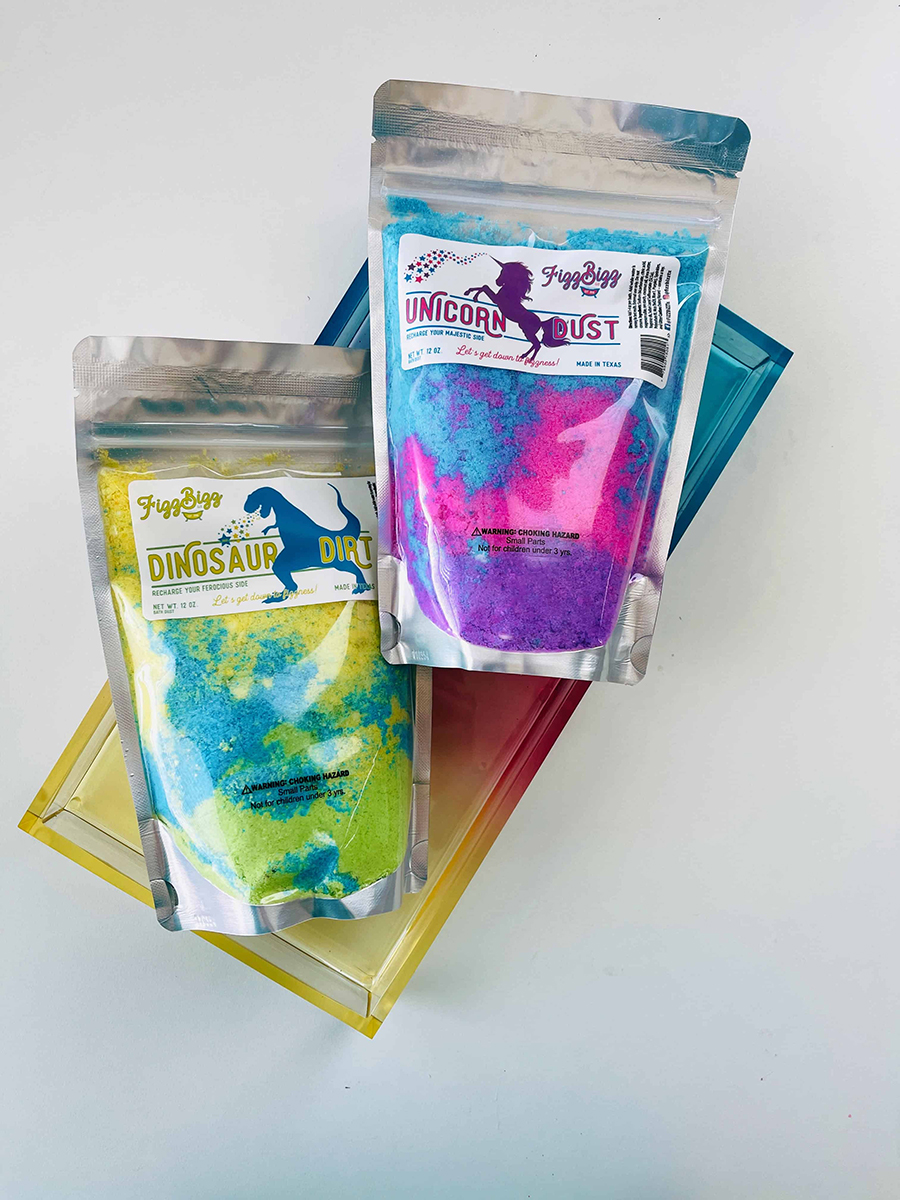 Aside from the soothing scents and vivid colors, we all know that the best bath bombs for kids include a secret surprise hidden inside. That's why each bag of these all-natural bath salts comes with two special trinkets for your child to discover.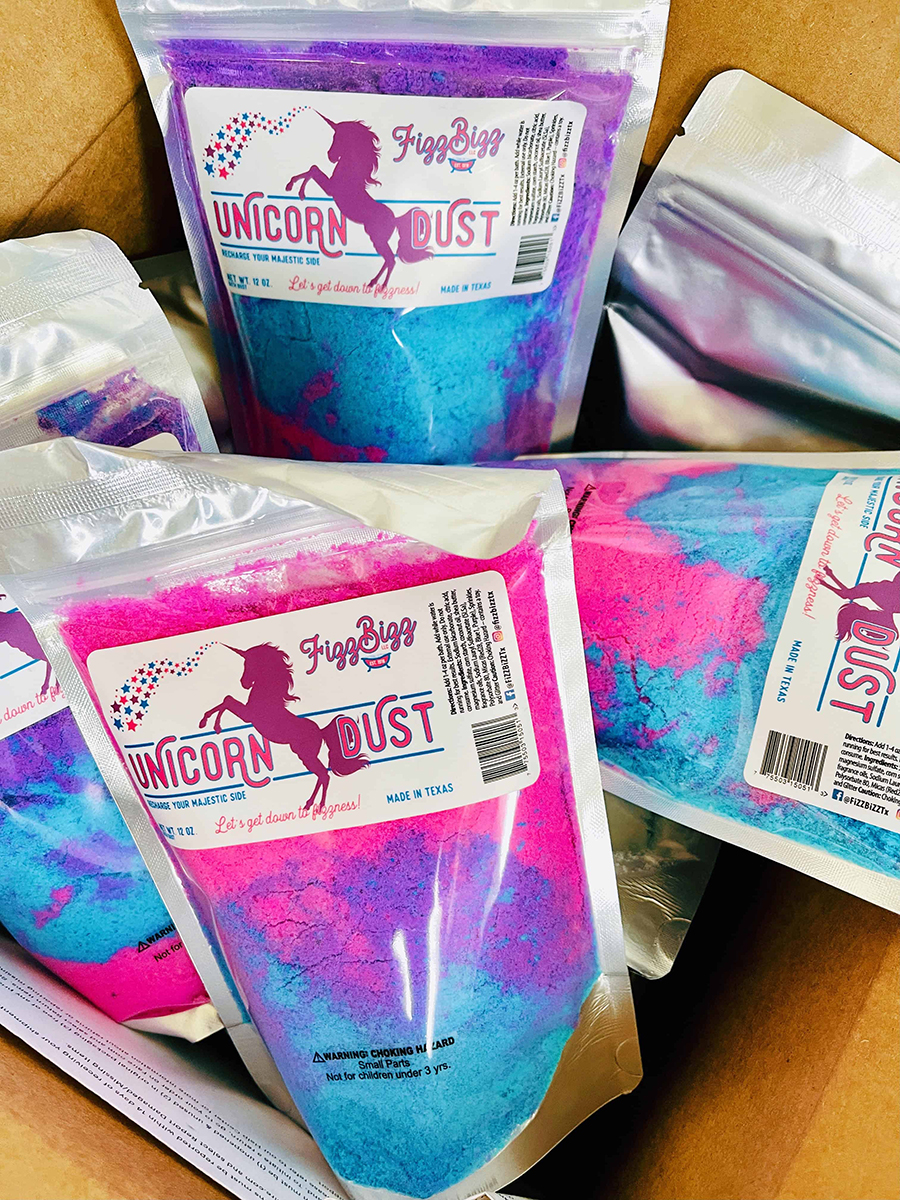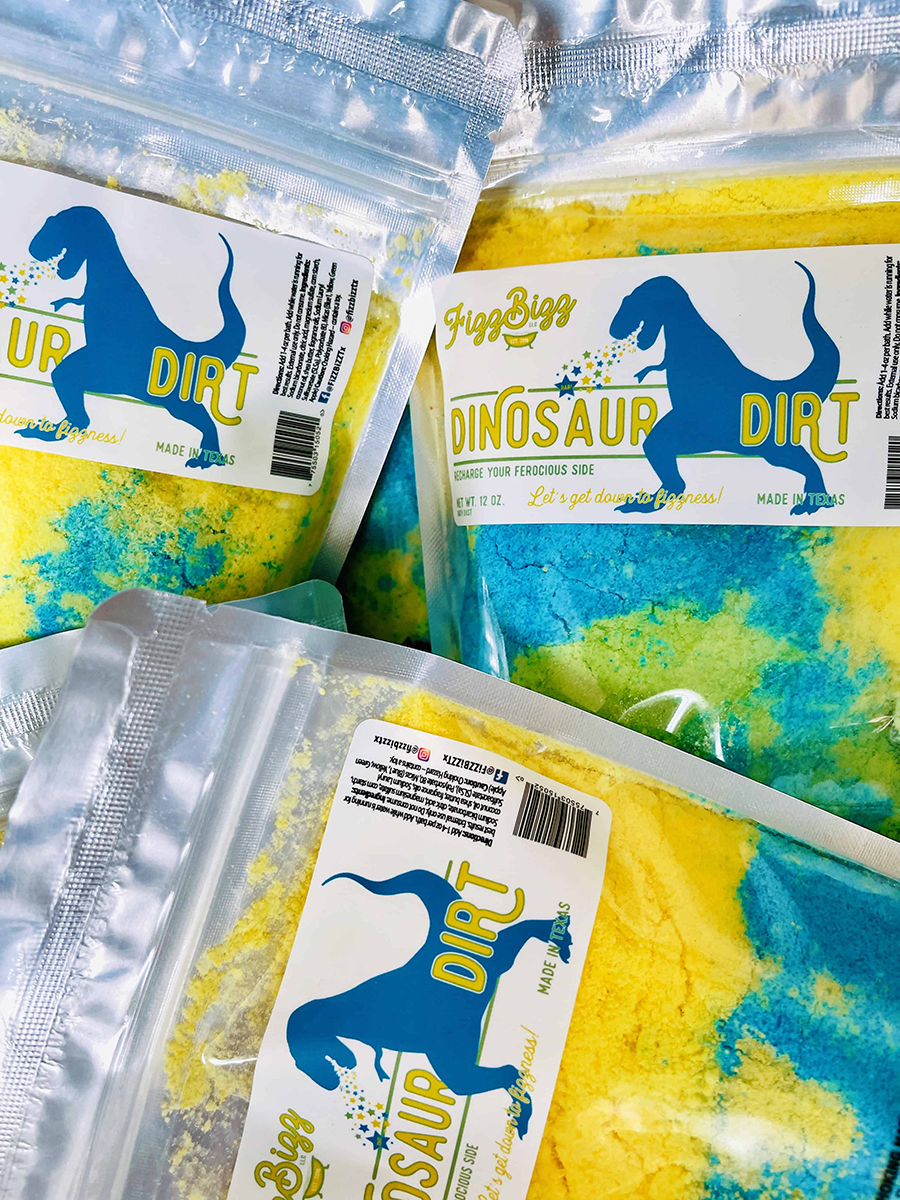 Additionally, these unique bath salts for kids are also specially formulated not to stain the tub and don't contain any artificial ingredients. So parents can relax knowing they won't have to scrub the tub after every use!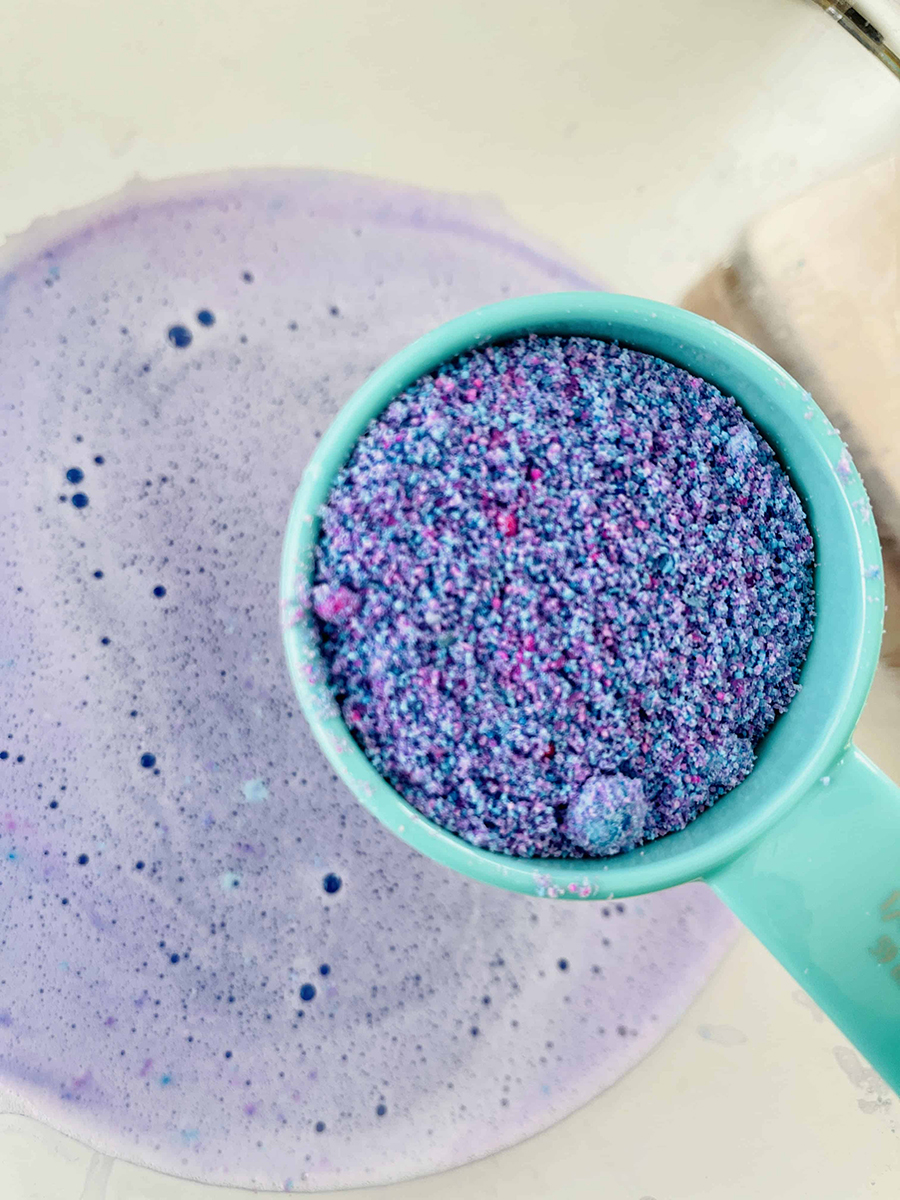 Although slime can be messy and time-consuming to make, it's a fun activity that your child will likely enjoy. Experimenting with slime is similar to playdough DIY because it helps children engage all of their senses at once. They can observe how it looks, sounds, and smells.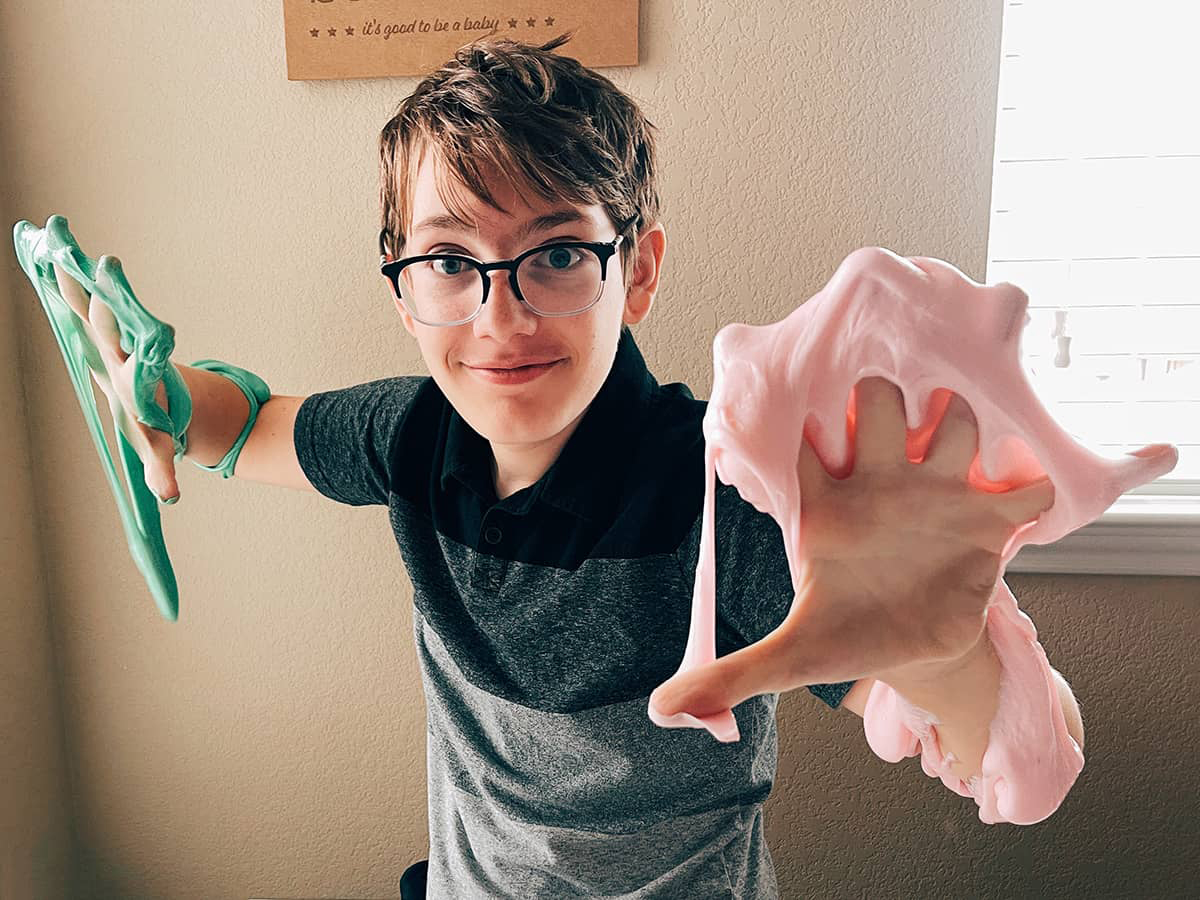 You can find recipes for glitter slime, edible slime, and rainbow slime on the internet. But if you're looking for a simple non-toxic way to make basic slime, check out my 3 ingredient slime tutorial.
Messy Play With Food
When it comes to sensory play ideas, messy play is critical for your child's development from infancy through early childhood. Not only do children experiment and create when they engage in messy play, but they also learn new skills.
Playing with food, for instance, helps children explore their five senses while also giving them a sense of control. It encourages them to learn more about the food they eat and to approach different foods with an open mind.
Consider experimenting with various activities that use foods like yogurt, pudding, and oats to encourage messy play and creative thinking. If you're worried about wasting food while playing with it, consider using expired items, such as rice, or foods that benefit nature, such as birdseed.
Look for different projects and activities that educate your child about growing food and cooking to foster an appreciation for food and nurture a healthy relationship with eating. With a little bit of planning, messy playtime can be enjoyable for both you and your child. Set up a dedicated space for messy play and put your child in clothes that you are OK with getting dirty. Covering your child with a full-coverage smock or baby bapron helps keep their clothes clean as they explore.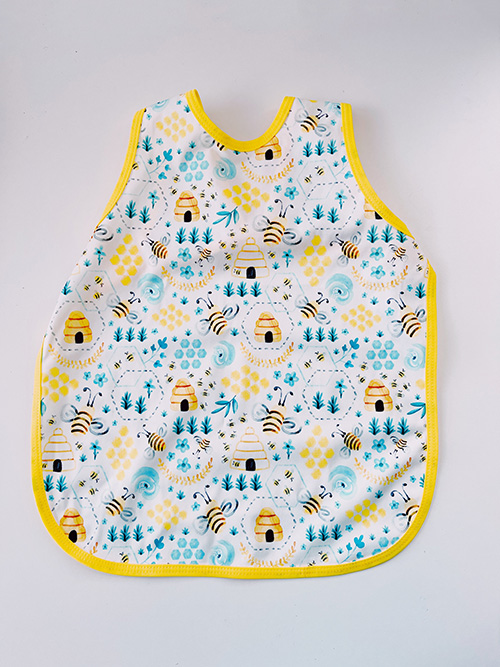 Sensory Bins for Toddlers
Hands-on sensory bin play is an excellent idea for toddlers to engage in a variety of developmental tasks. Sensory bins promote hands-on learning through natural play materials such as rice, pasta, and beans.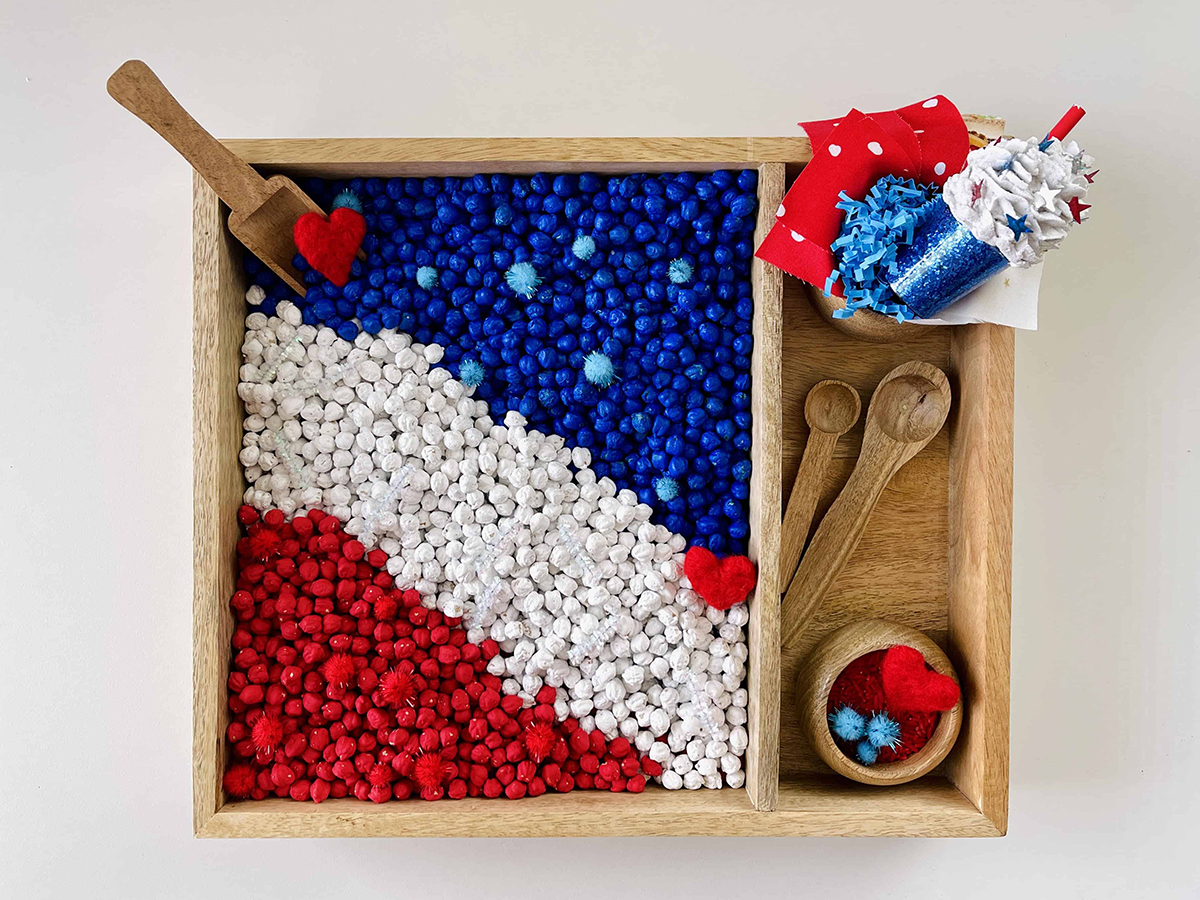 By including tools such as scoops and funnels in your sensory bin, you are helping your little one strengthen their grasp, which is required for writing. Toddlers develop hand strength and coordination by swirling, scooping, digging, and pouring different items and materials in sensory bins.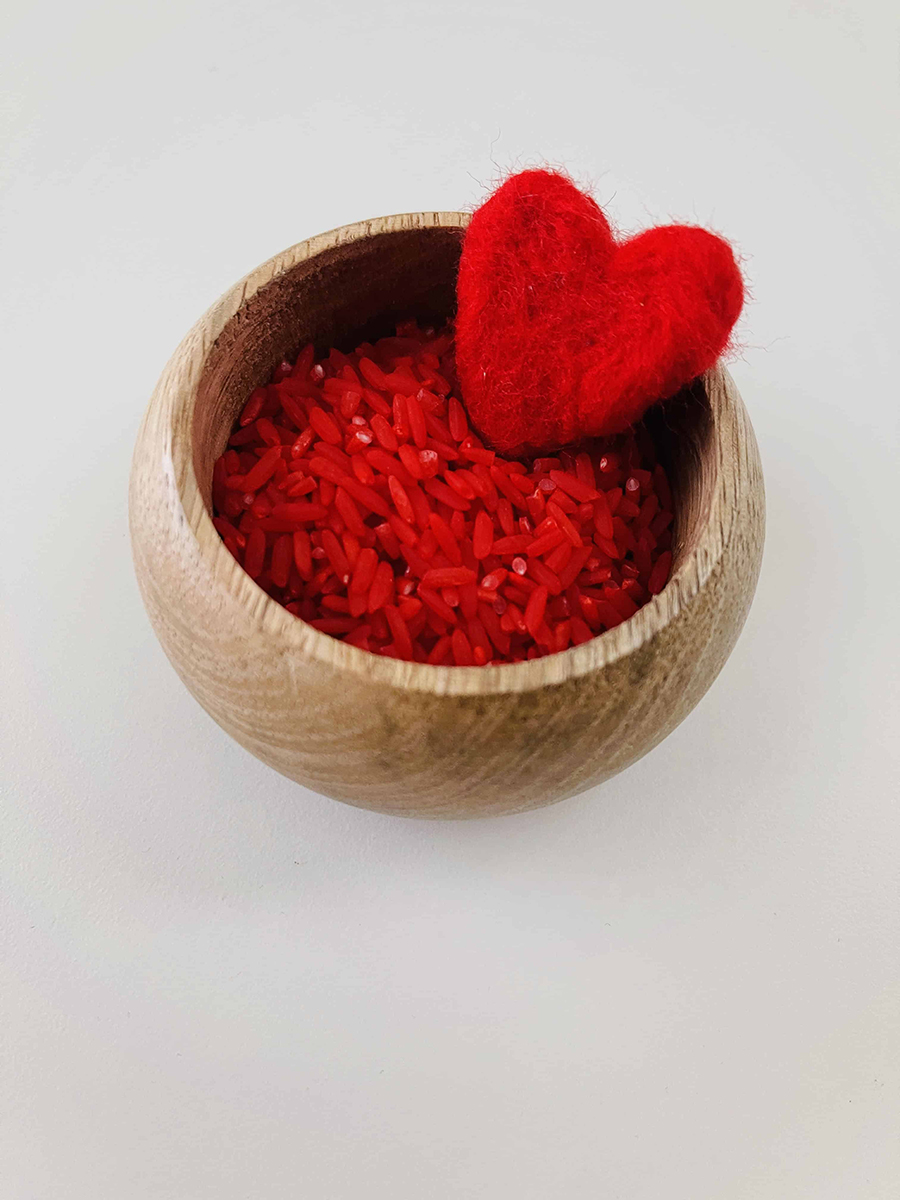 Consider repurposing household items to create themed sensory bins. Anything goes, especially little figurines, poofy pom-pom balls, and any other sensory toys for babies. We used pipe cleaners and pieces of scrap fabric in our 4th of July themed sensory bin pictured below.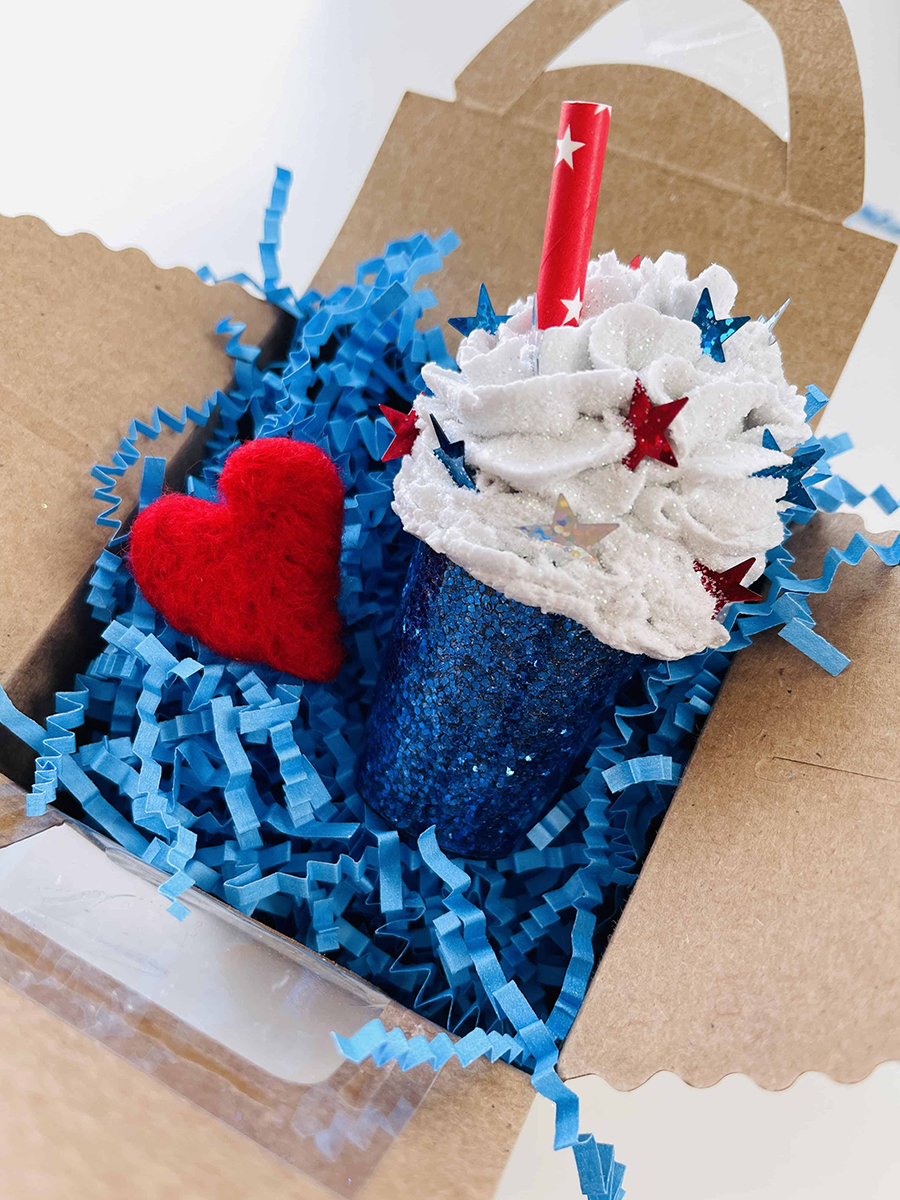 For detailed instructions on how to make colorful rice, check out my bee-themed sensory bin post.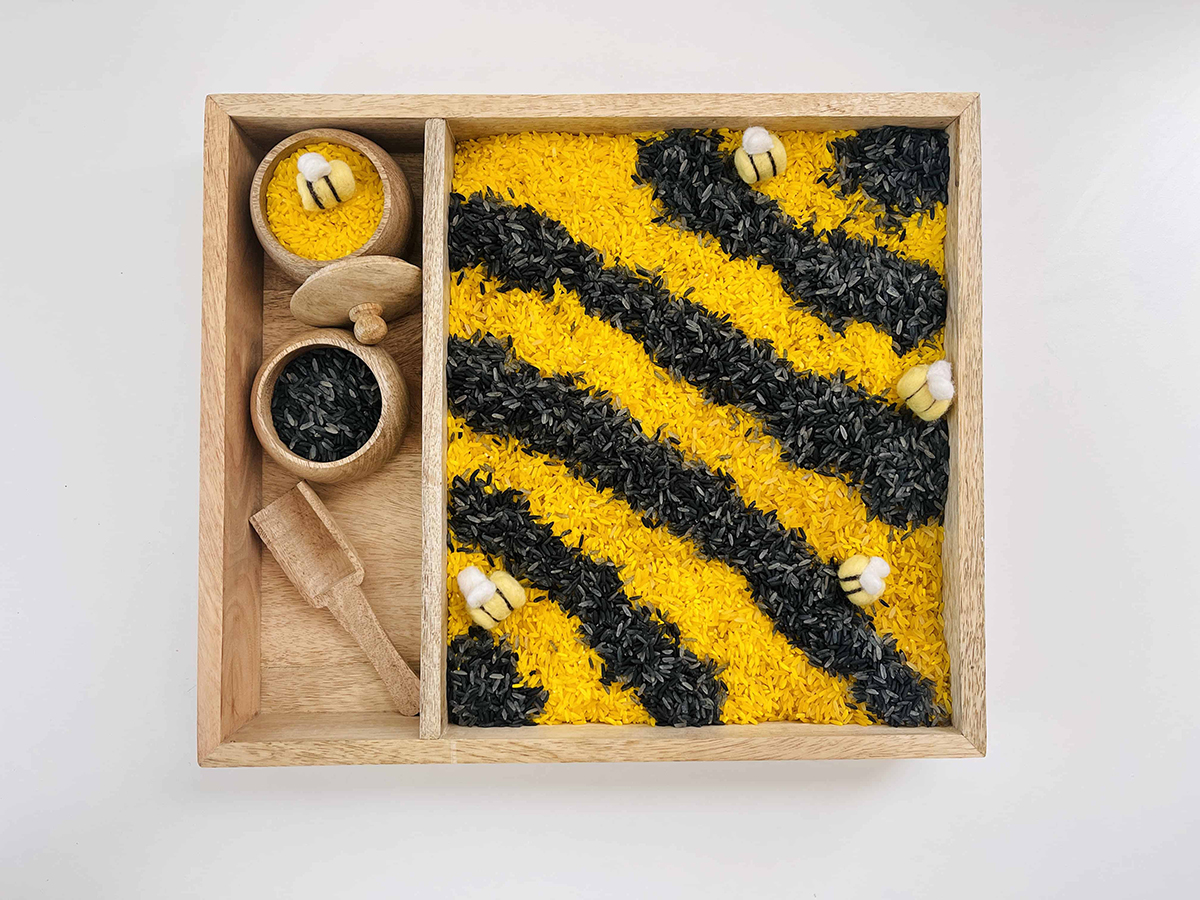 Wooden Baby Teethers
Infants and toddlers put everything in their mouths to explore, learn, and understand their surroundings. You can introduce your baby to wooden teethers and similar sensory toys when your little one enters the teething stage (which can occur between 3 and 7 months of age, depending on the child).
This 'Love You To Death' wooden teether for baby is the perfect size for your little one to grasp. These adorable wooden teethers also feature raised textures that gently and naturally soothe and massage baby's sore gums while also providing sensory stimulation.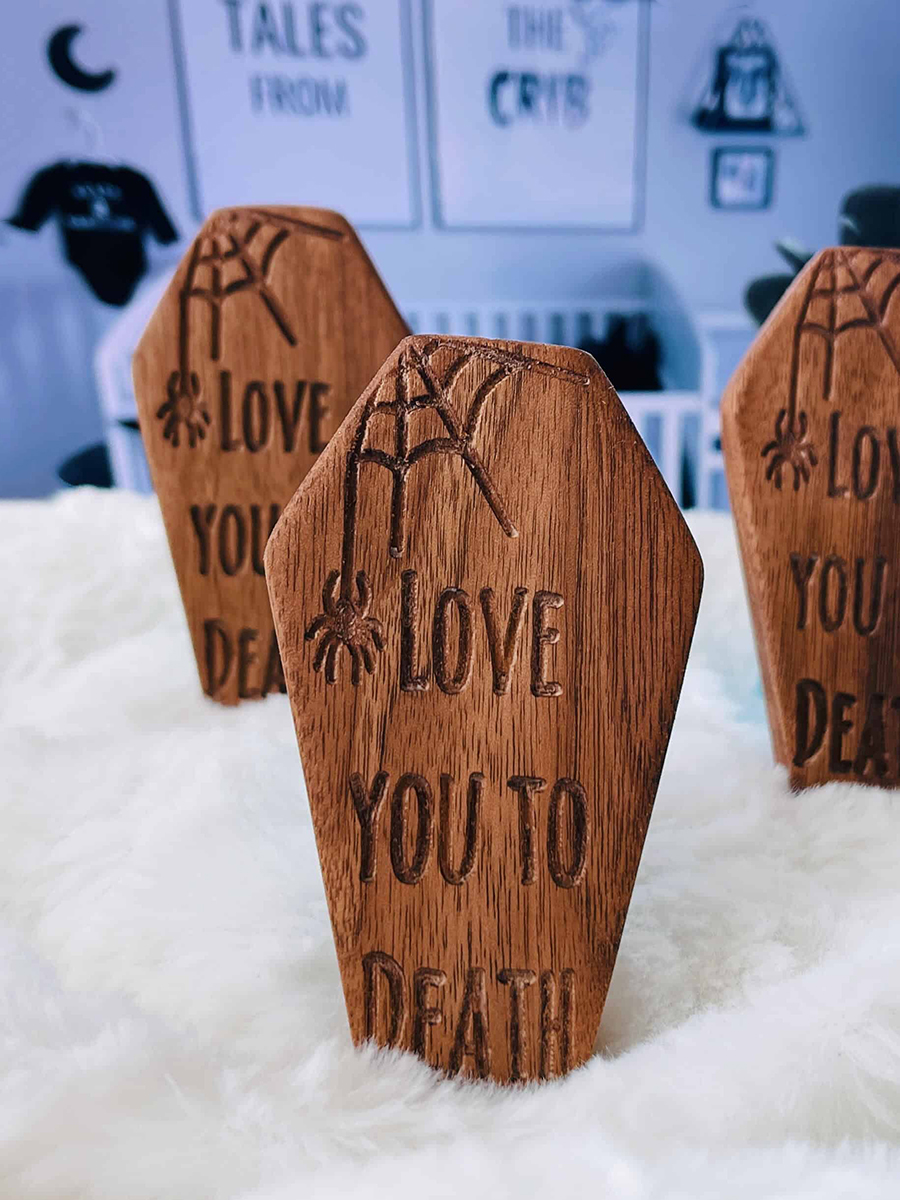 Mosaic Craft Kits
Crafting is another one of those simple and fun sensory play ideas for children to develop their fine motor skills and become familiar with colors.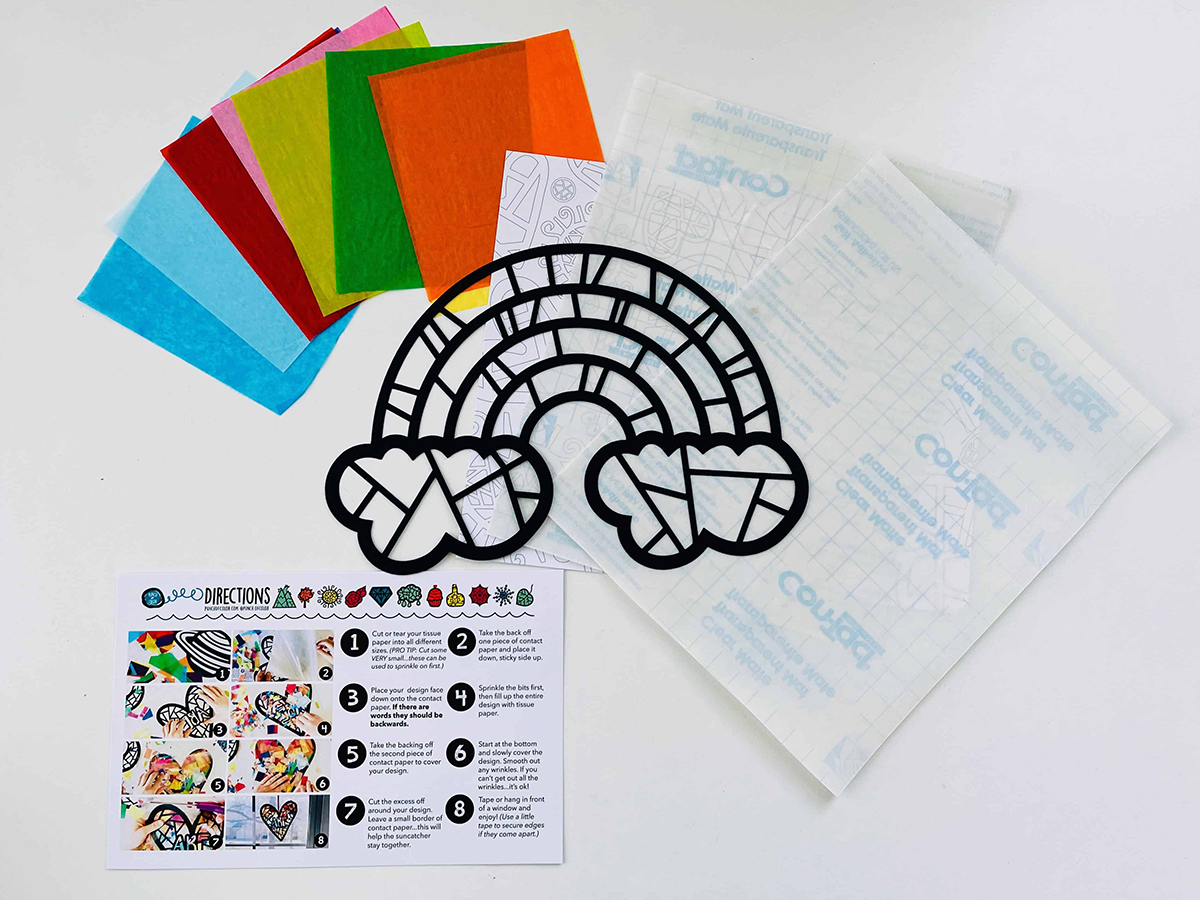 Just like sensory playdough kits, this simple suncatcher craft kit for toddlers is perfect for spending quality time with your children. It comes with everything you need to design and make your own rainbow-themed suncatcher, including a large precut rainbow pattern and lots of brightly colored tissue paper.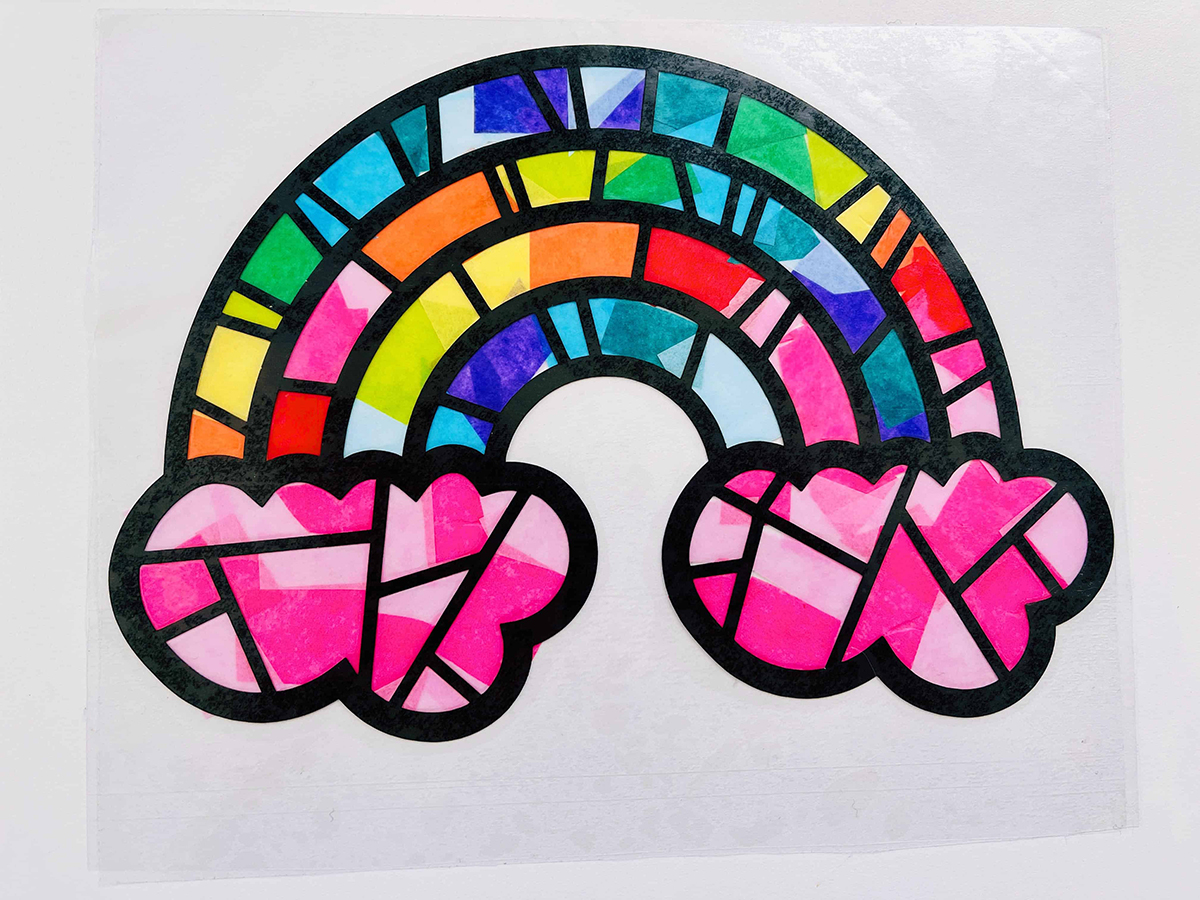 Coloring
Coloring is a healthy form of self-expression that boosts creativity and relieves stress, anger, and anxiety. These kid-friendly dinosaur crayons are made of natural, non-toxic materials and come in various exciting dinosaur shapes and colors to captivate your child's imagination.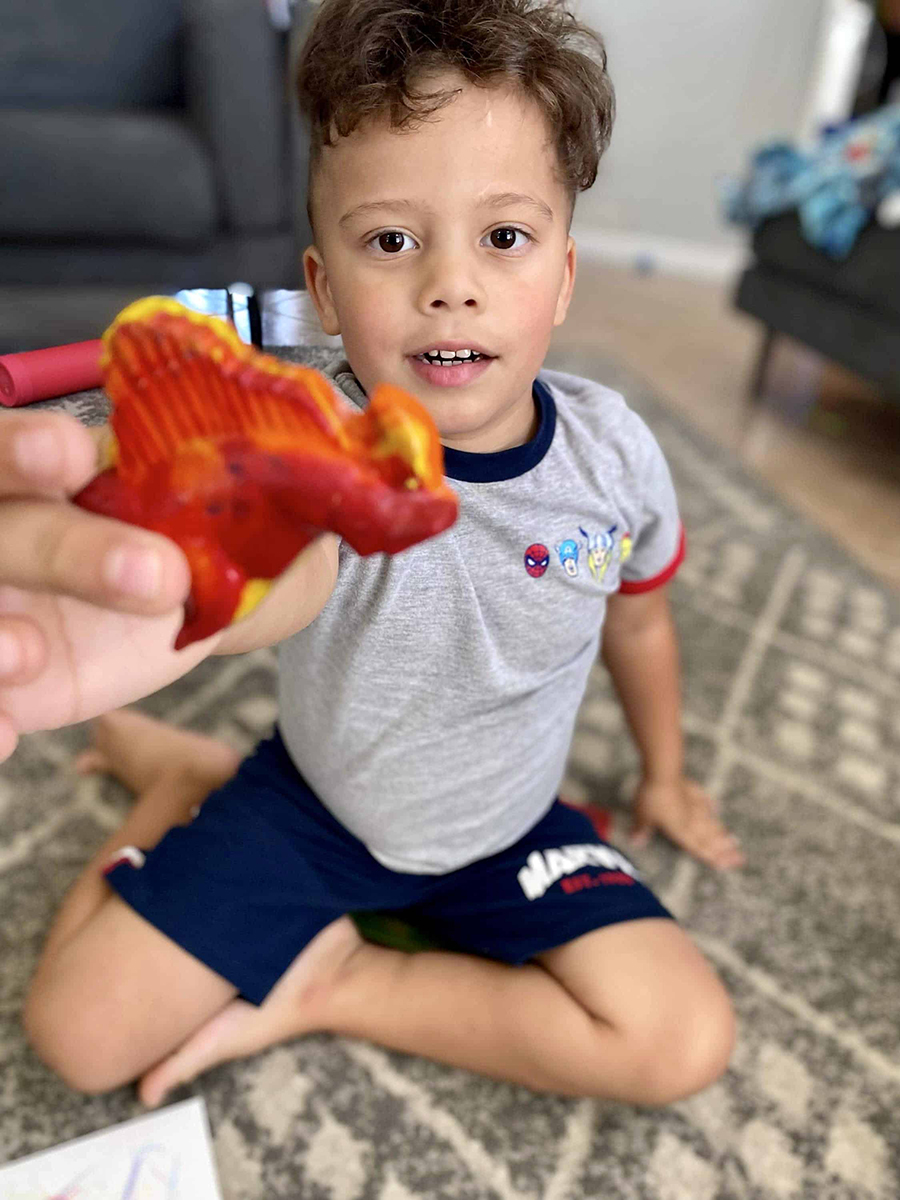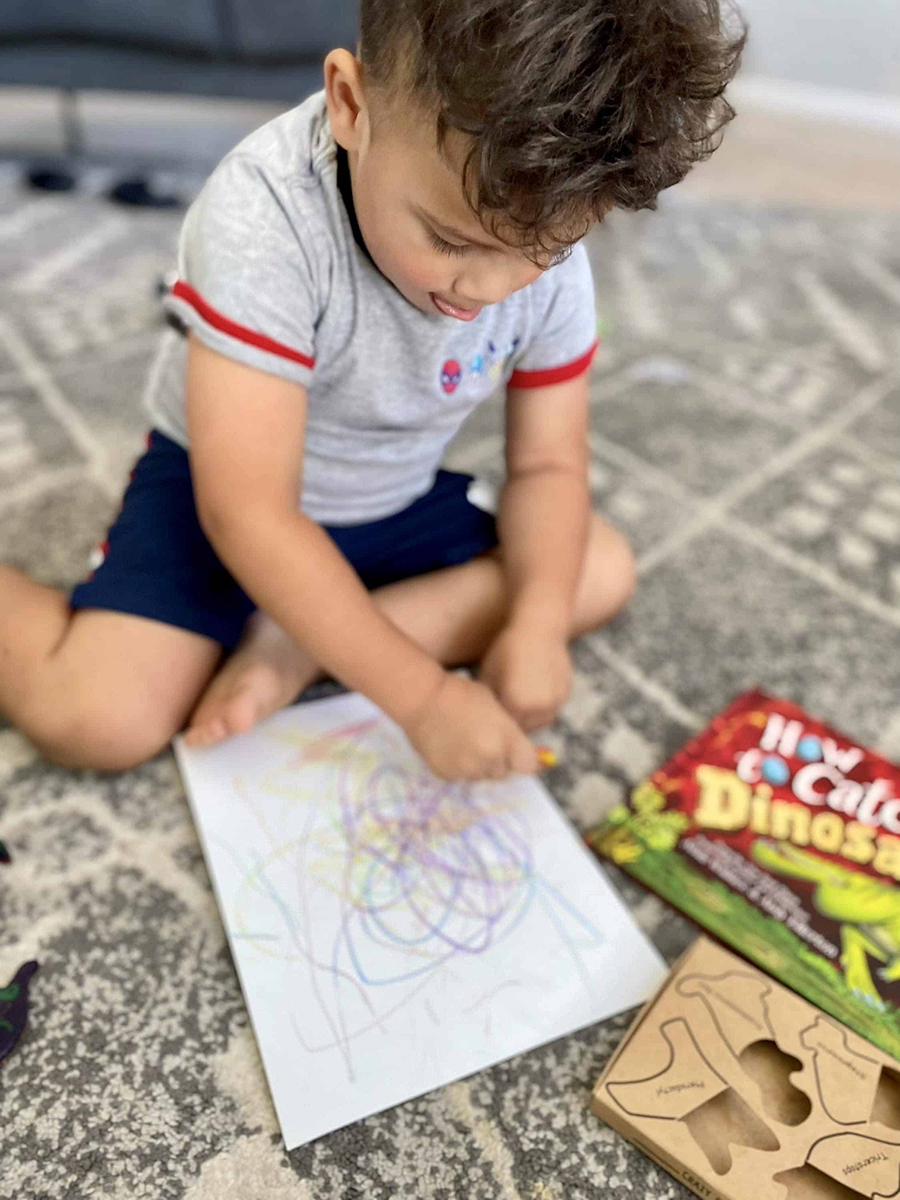 Play With Rattles
Rattles are great toys for sensory development in infants because the moving and shaking actions help improve your baby's motor abilities. Toys with contrasting colors, patterns, and textures also help develop your baby's visual senses. Soft rattle toys for baby, such as this one from Mr. Sogs, and wooden baby teethers are wonderful sensory play ideas. Your baby develops their motor skills as they grab and shake their new fuzzy buddy. Additionally, the rattle's sound stimulates your baby's auditory system and encourages infants to experiment with cause and effect.
Final Thoughts on Sensory Play Ideas
Sensory play doesn't have to be complicated to be fun! It might be a little messy at times, but it is really beneficial for your little ones learning and development. I hope these suggestions encourage you to explore different sensory play ideas to introduce into your child's routine.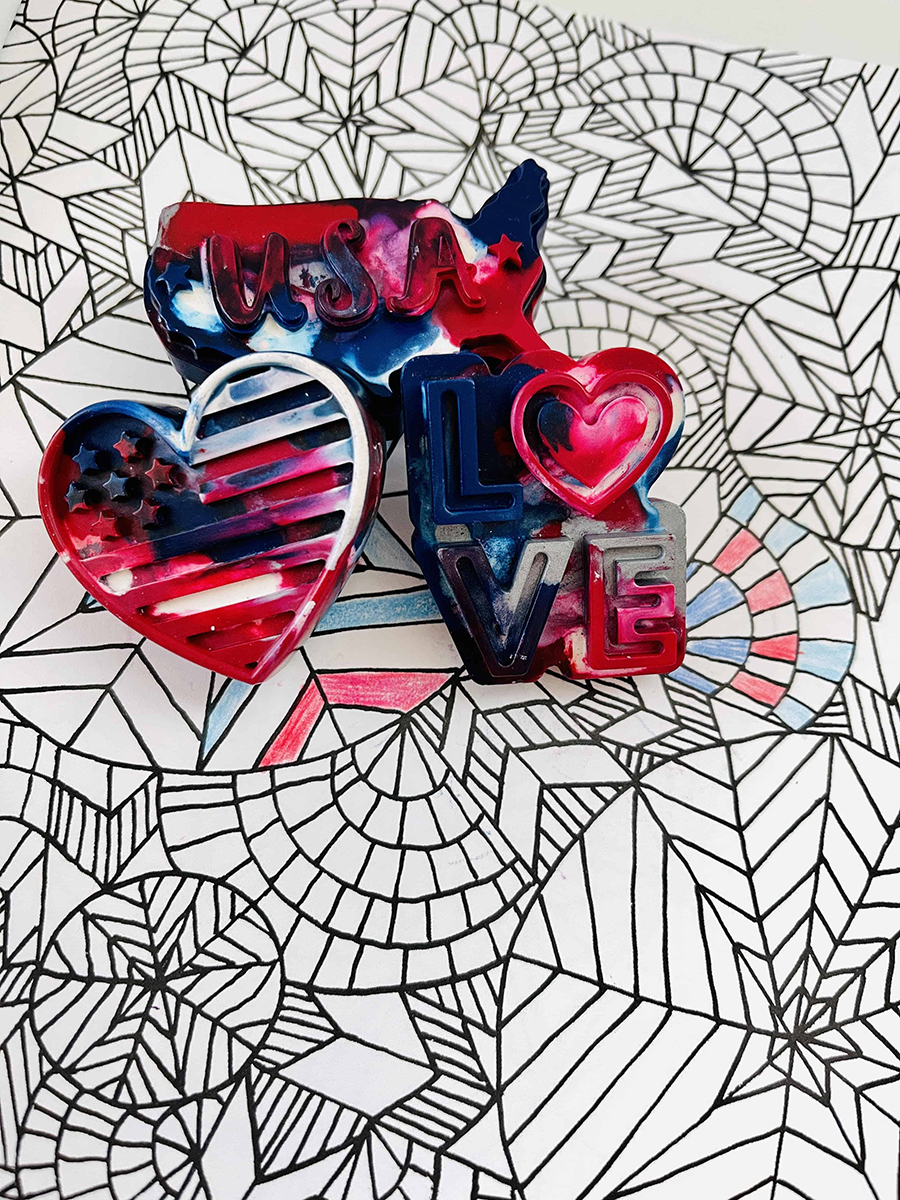 Check out our monthly baby and kid's subscription boxes where you'll discover more open-ended play ideas and fantastic products from women-owned small businesses.