Our 🎃Monster Mash🎃 themed Howdy Kids monthly toddler box subscriptions included a variety of unusually creepy items. Ghoulish sensory kits, a silly ZIPIT pencil case, and a handmade kid's long sleeve tee to pair with your toddler's Halloween outfit. Please keep in mind that because we customize each box to your child's age and developmental stage, the items in each box may vary somewhat. Check out our baby monthly subscription box post to explore our October baby box.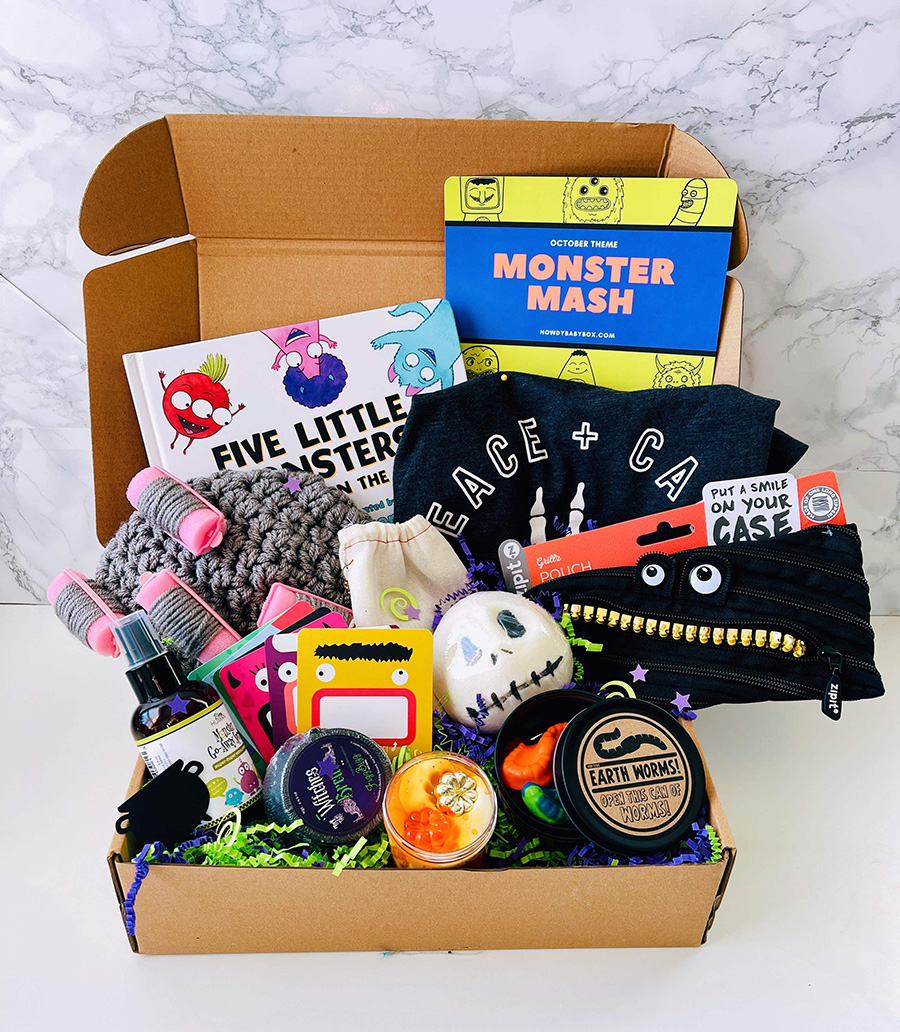 Rivet Apparel Co.
Whether your little one is trick-or-treating around the neighborhood or playing flashlight tag in the backyard, this dark grey kid's long sleeve t-shirt is easy to mix with any pair of bottoms. This gender-neutral top features a unique custom-made illustration of a skeleton hand peace sign on the front for a perfect Halloween look. Your little one can wear this kid's long sleeve shirt with a zip-up hoodie or jacket on cool autumn days.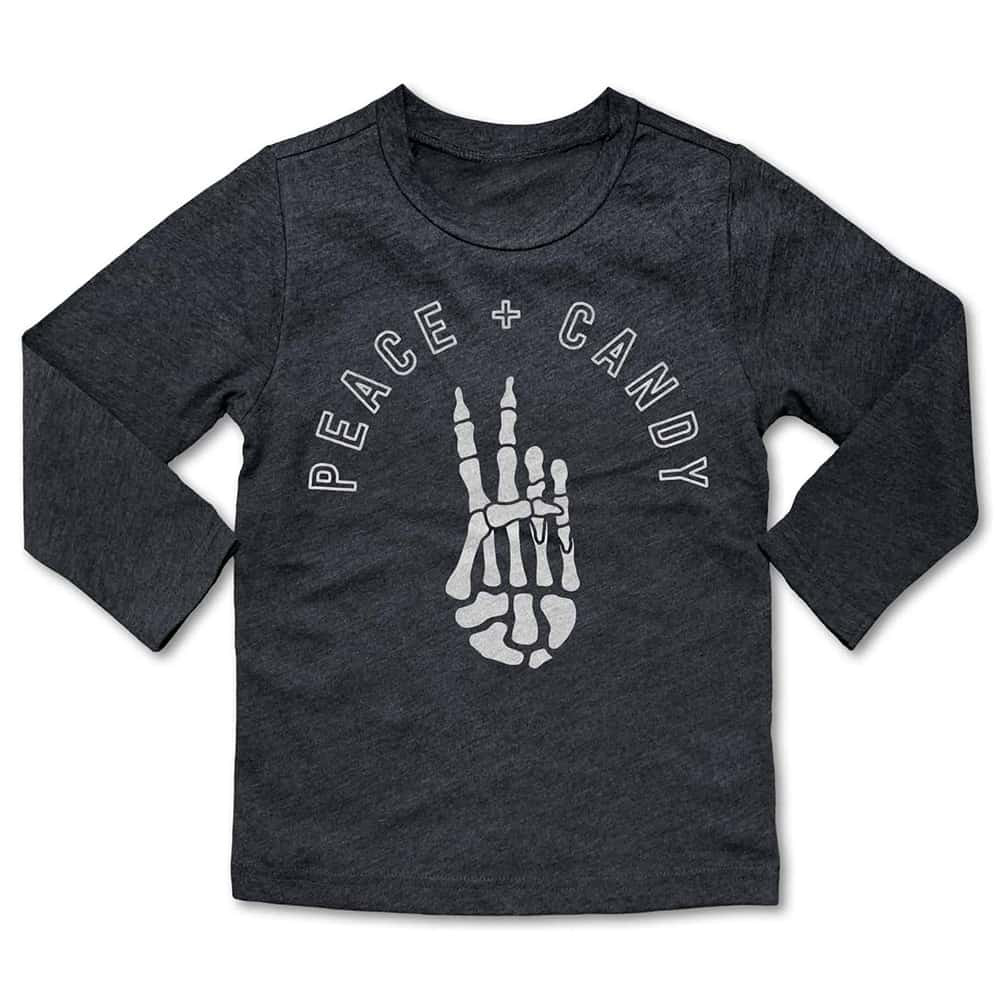 Can of Worms Crayon Set
Crazy Crayons
You won't regret opening this can of worms! Inside, you'll find nine earthworm crayons elegantly stored in a seamless tin can. The National Crayon Recycle Program collects 100% recycled, non-toxic materials to make the crayons and their packaging in the United States. These creepy crawlies have a positive earth-conscious impact and promote sustainable living through the art of coloring.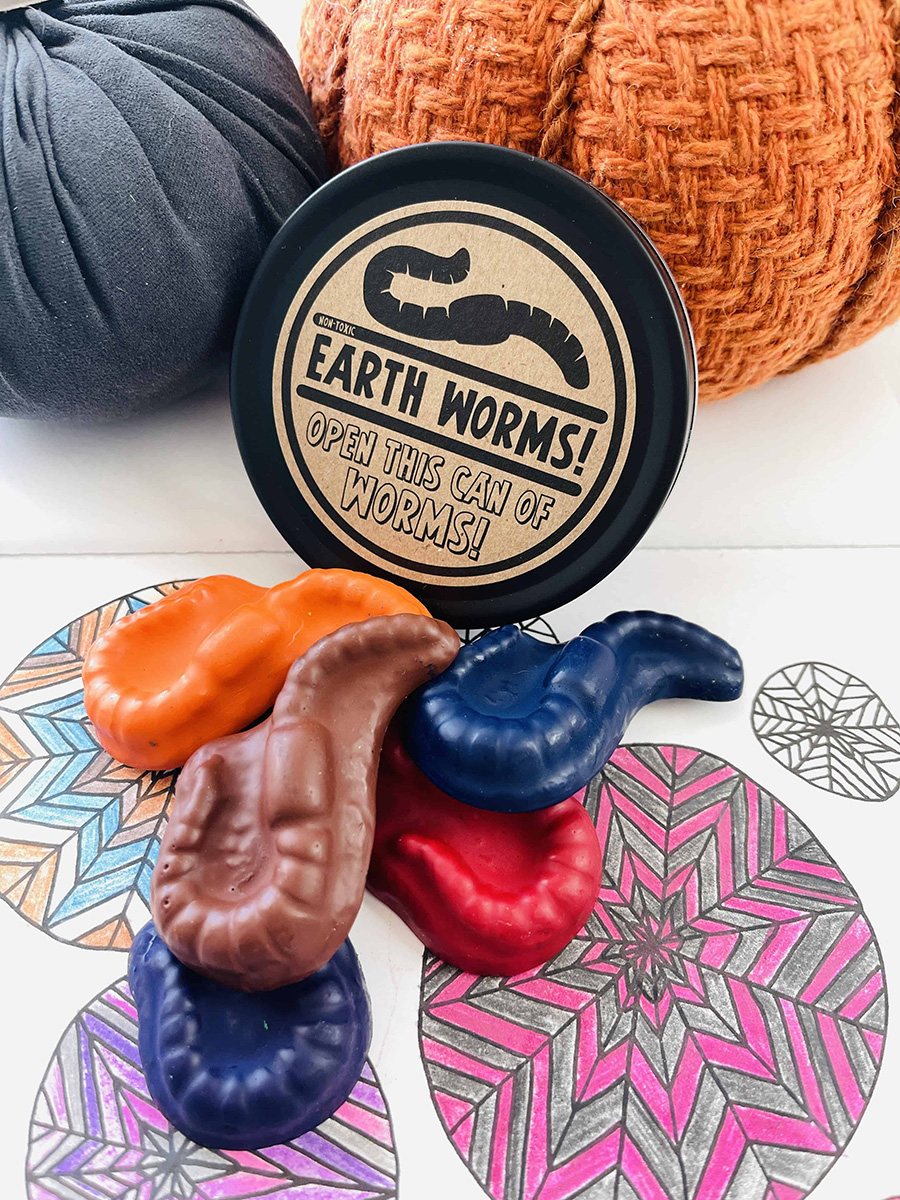 Jallie Play Co
One of these mini sensory bin kits, in either ghost or pumpkin, was included in our toddler box subscriptions this month. These cute sensory bin kits feature eerie playdough topped with a wonderful little gift inside. They're perfectly portable and will keep both toddlers and older children entertained on the go. They also make great party favors for the entire class.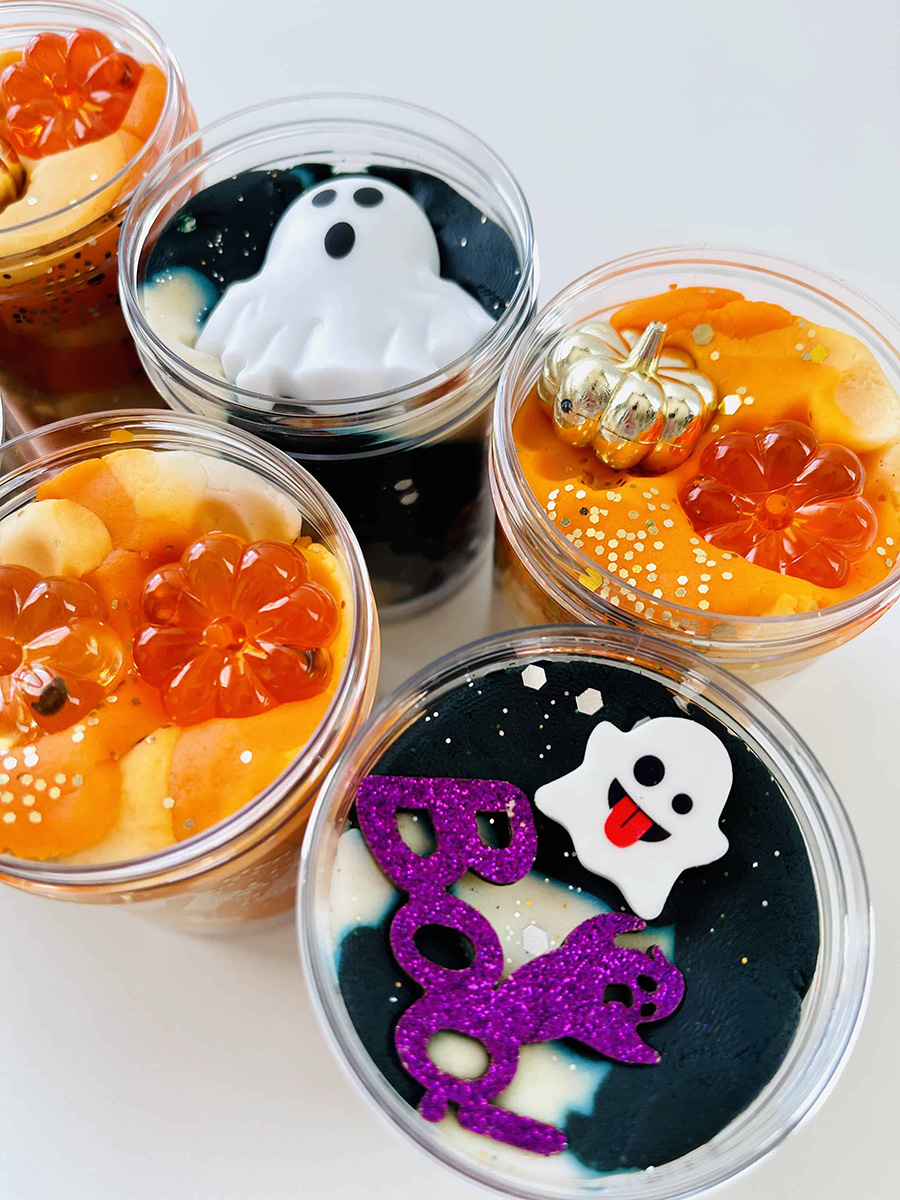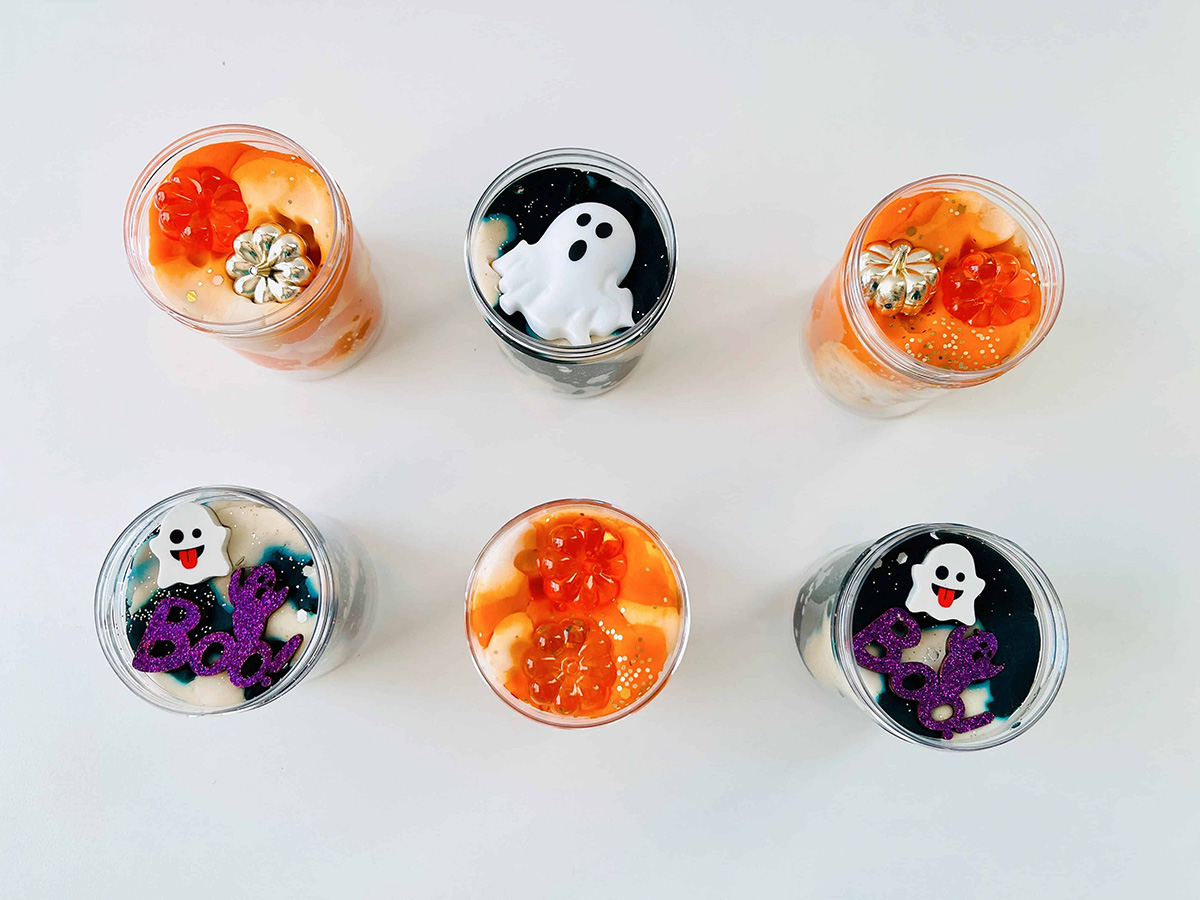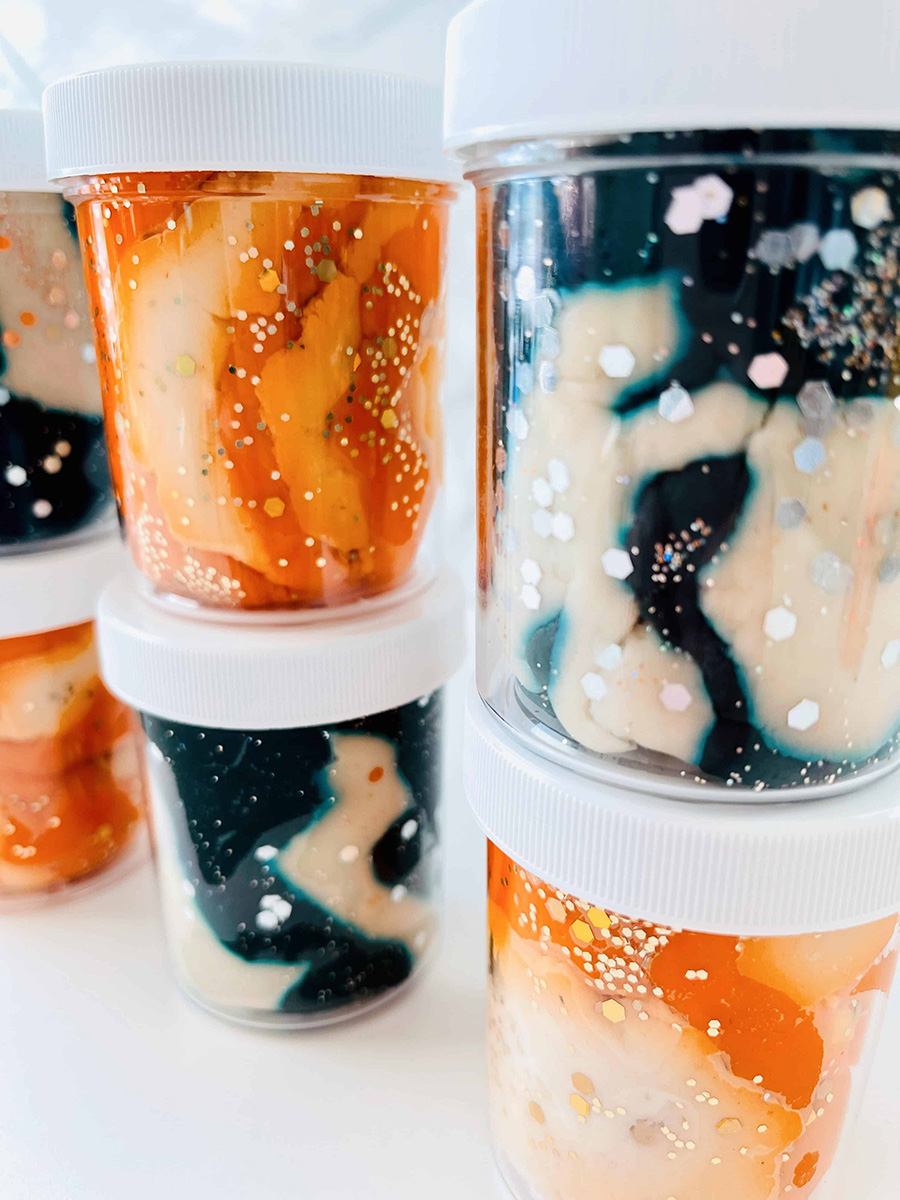 Grillz Monster ZIPIT Pencil Case
ZIPIT
From his buggy eyes to his rubber-toothed smile, what's not to love about this goofy pencil pouch? This fun-loving monster's gleaming set of teeth, aka Grillz, are guaranteed to bring on the compliments! Your child will be proud to show off their creative new pouch to friends and family and will have a great time remaining organized! The ZIPIT pencil case features a patented one zipper design, so it fully zips or unzips in one go. The strong zipper and tough polyester construction of this friendly monster ensure that he will last a long time.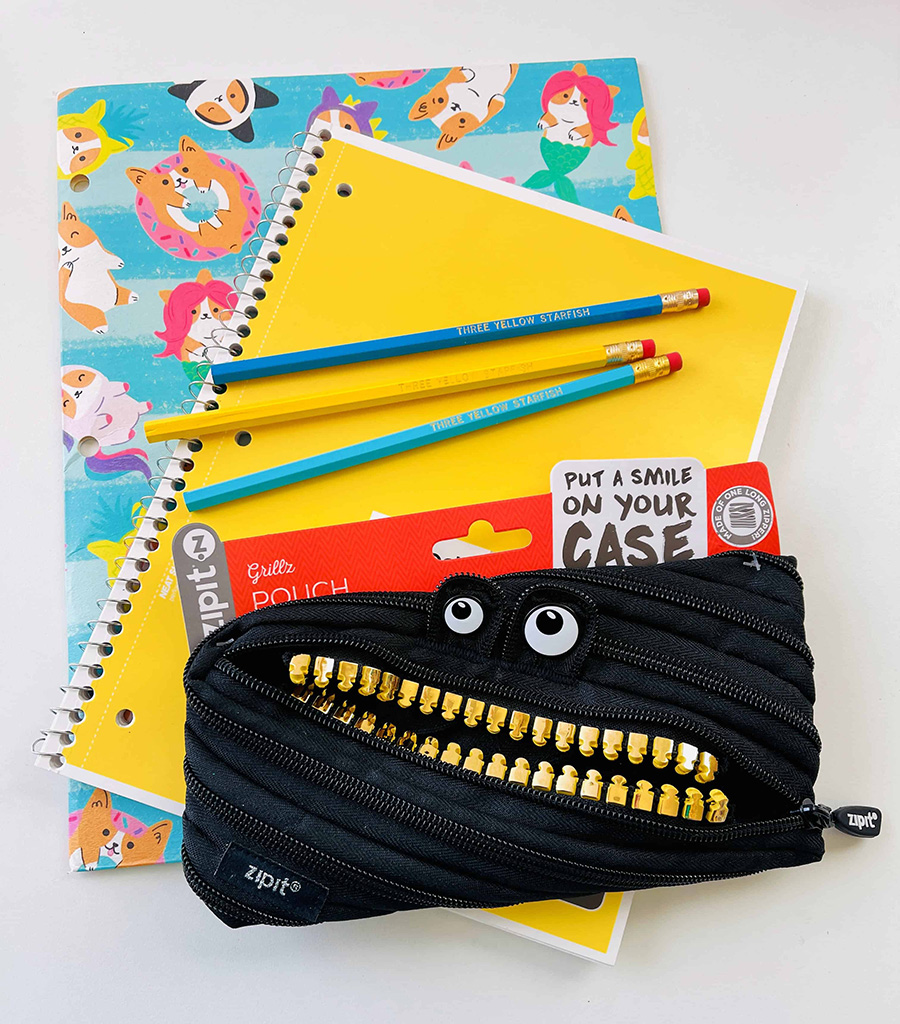 School Lunchbox Notes
Inklings Paperie
This set of 24 scratch-off lunch box notes will turn your little monster's lunchtime snack into a real treat. Your little one will have a blast searching for and decoding the little secret notes hidden inside. All you have to do is write your message in the white rectangle and cover it with a scratch-off sticker. Scratching the surface will reveal your secret message.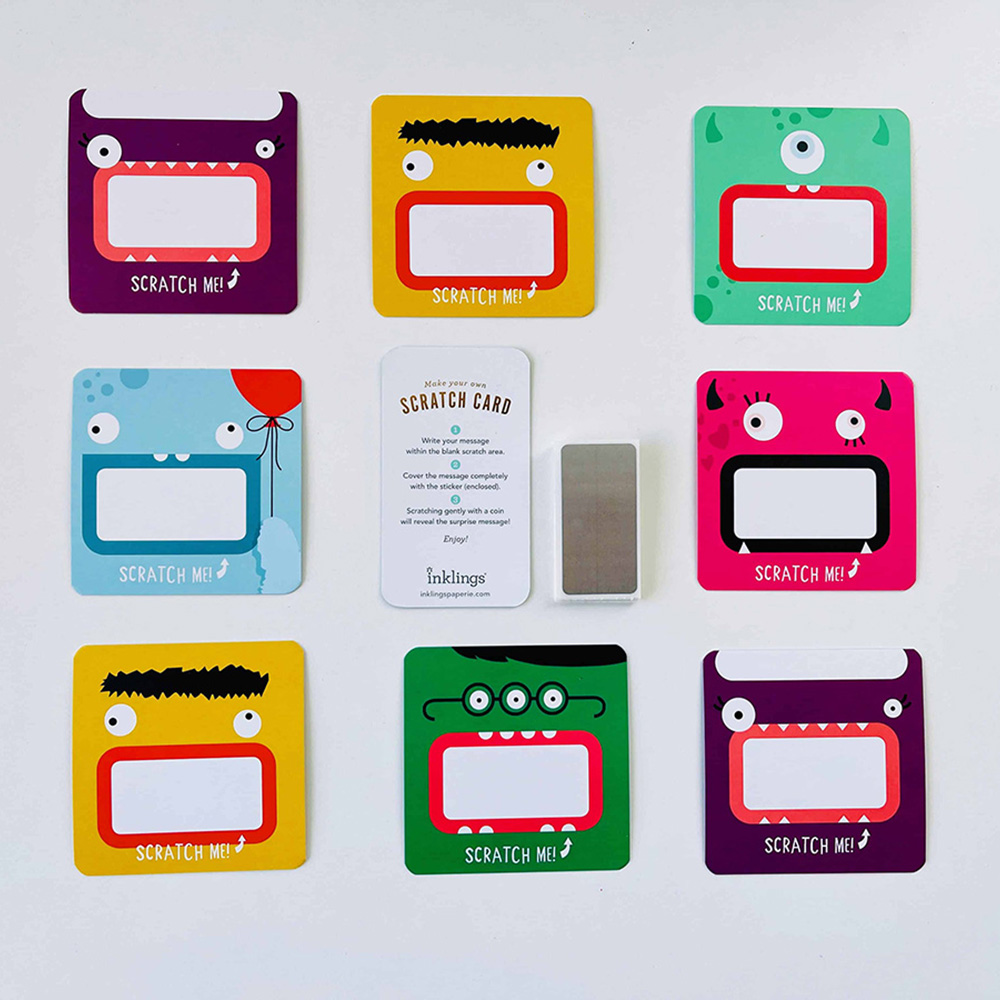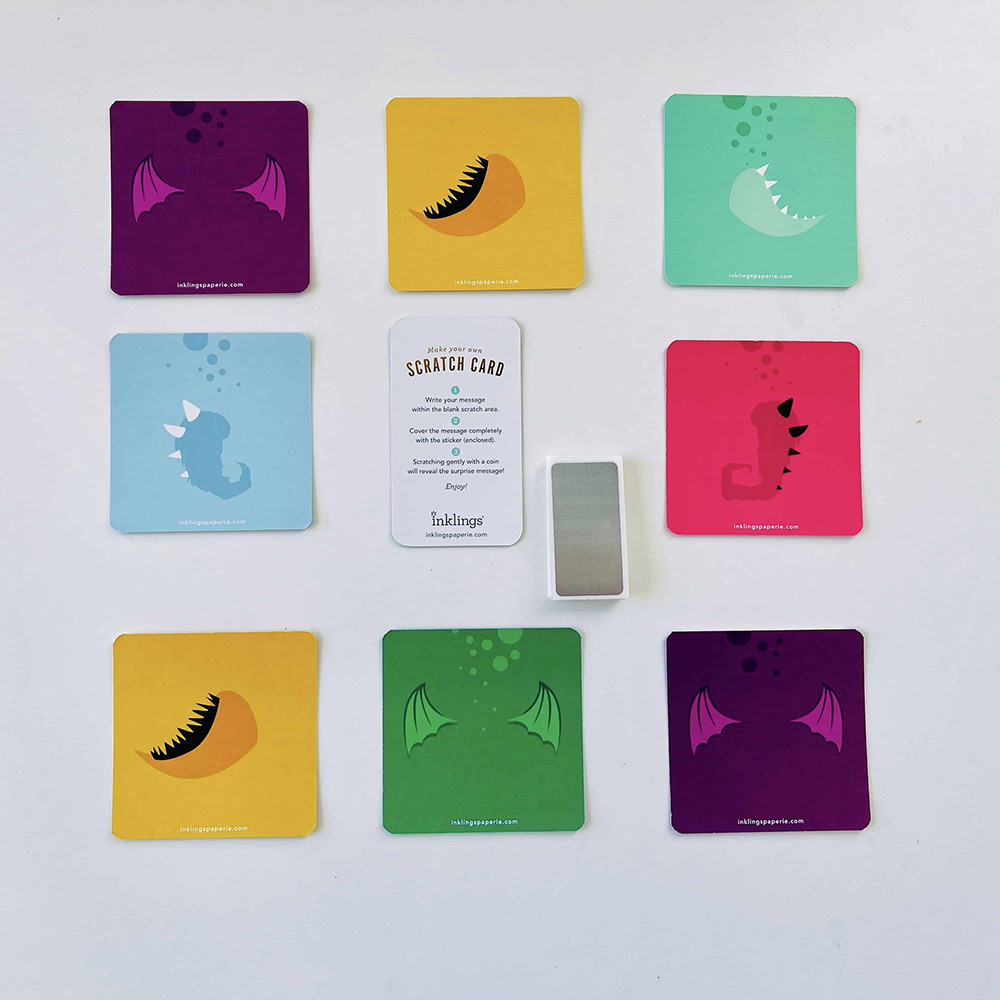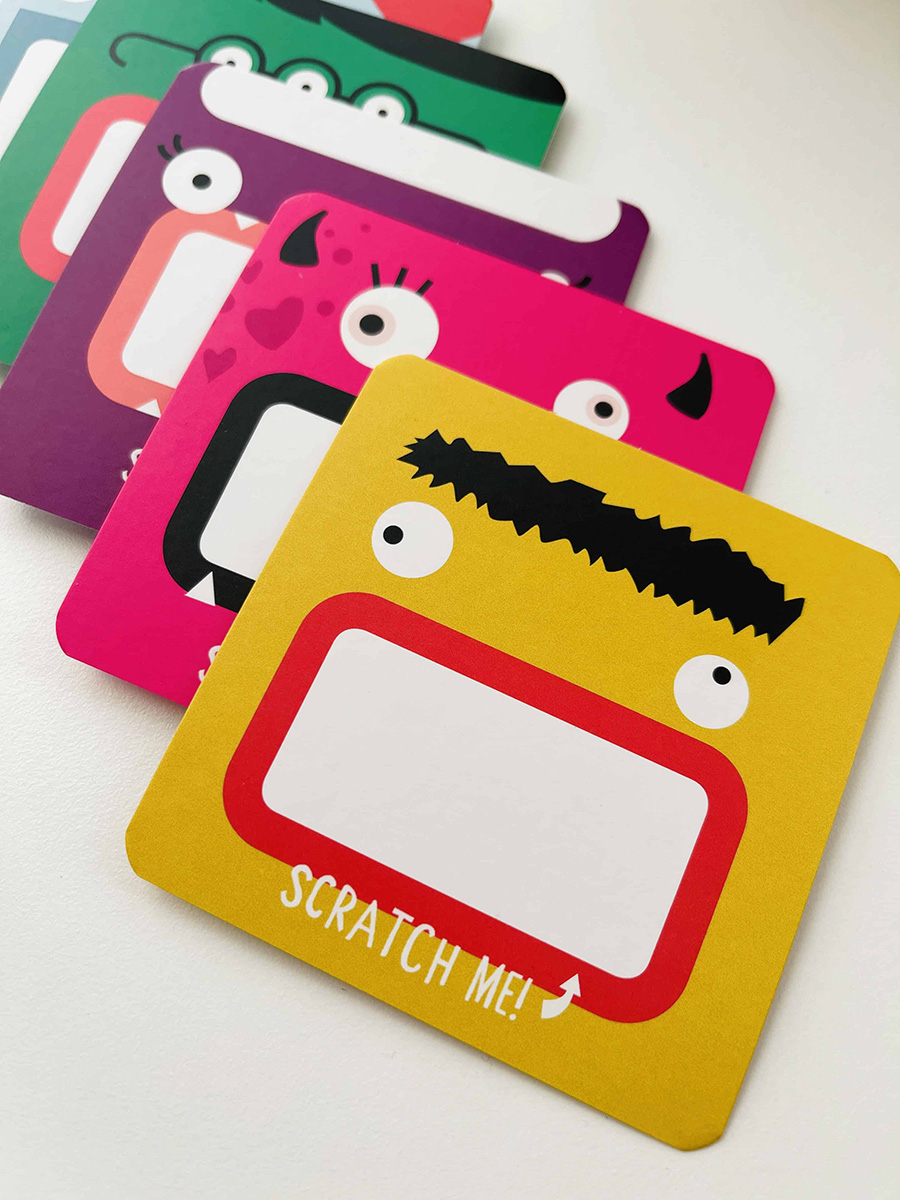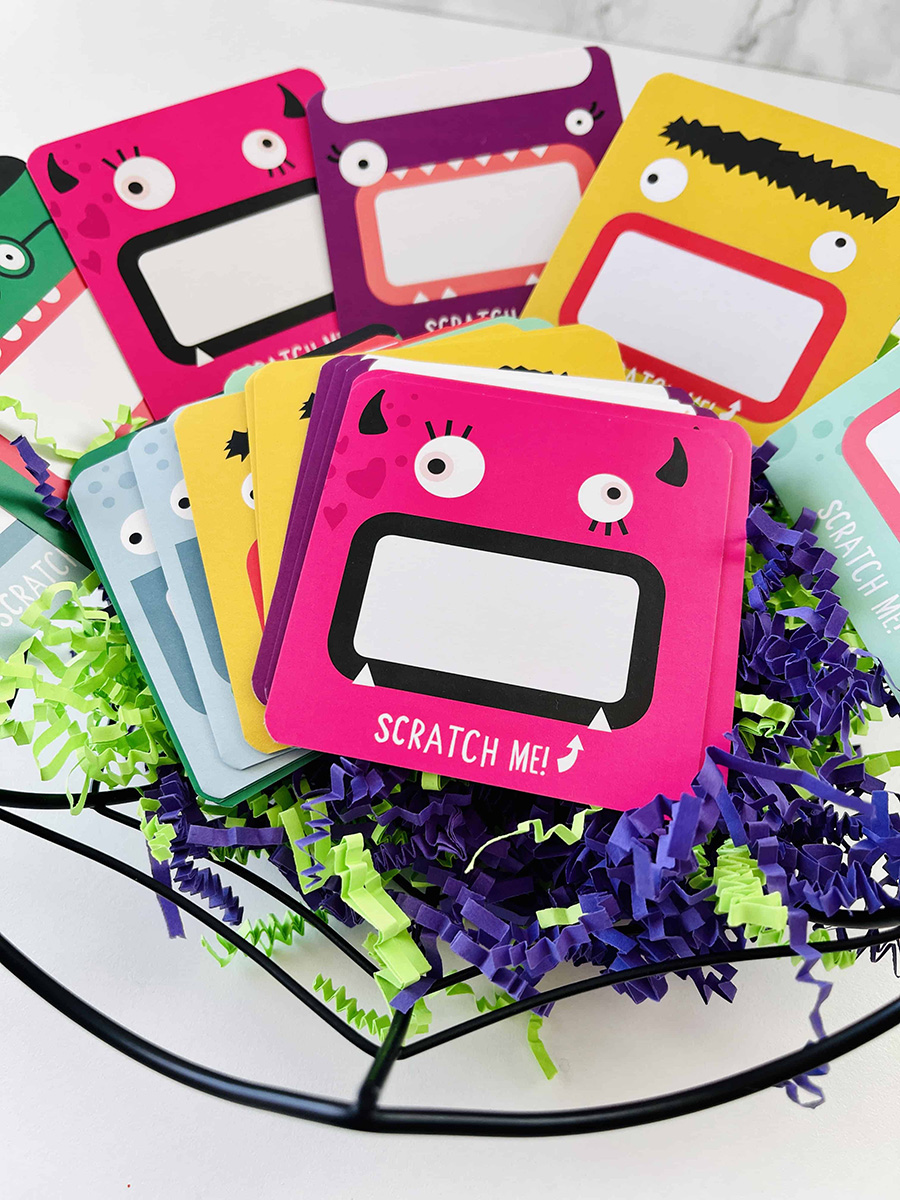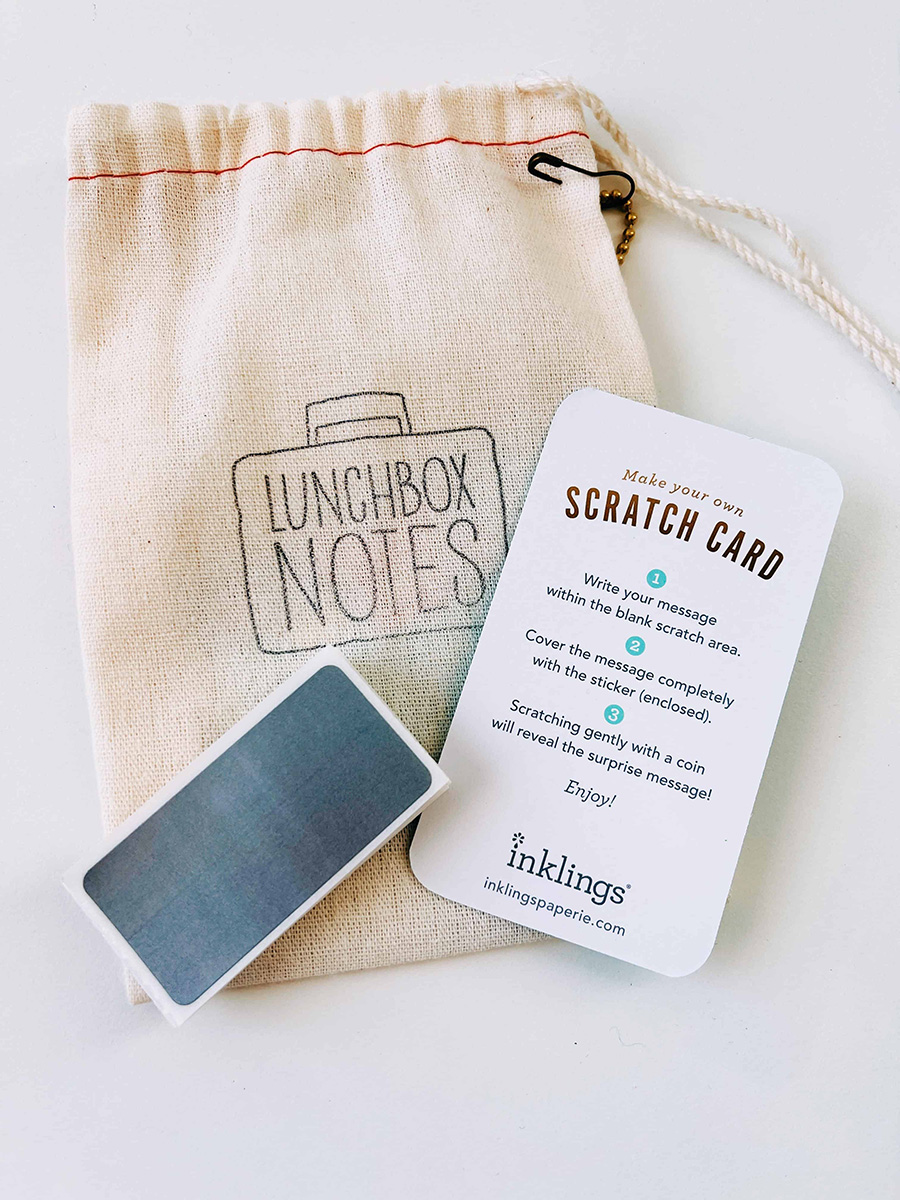 5 Little Monsters Book
Source Books
Larry the monster returns in a new twist on the old rhyme, five little monkeys jumping on the bed! We included Bill Cotter's beautiful monster book in each of our toddler box subscriptions because we know it will immediately become your child's favorite new read-aloud bedtime story.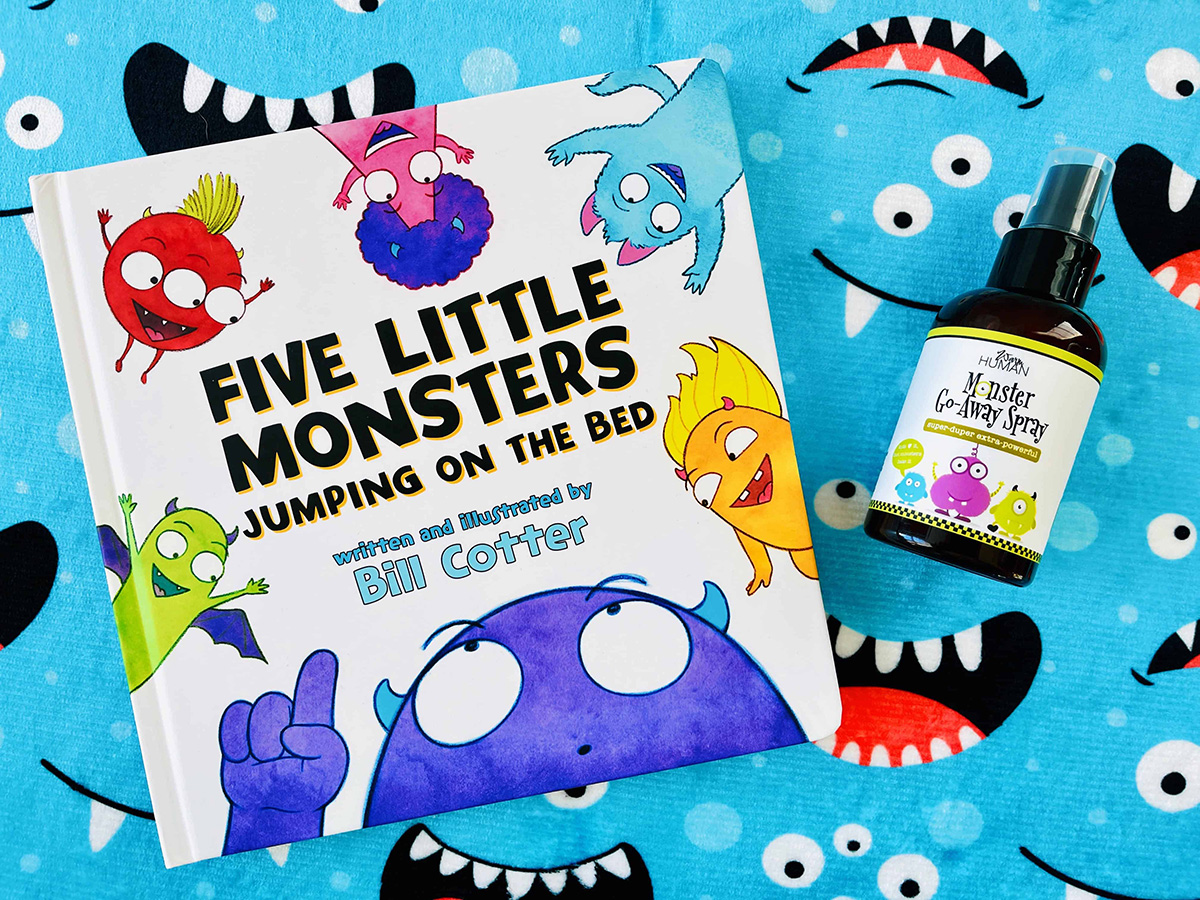 Warm Human
This extra powerful 'Go Away Monster Spray' chases away all monsters, including boogie men and baddy minions. Shake thoroughly before using and spray under your bed, closet, or anywhere else in your room that you want monsters to leave, saying, "I am safe, I am loved, and I am protected."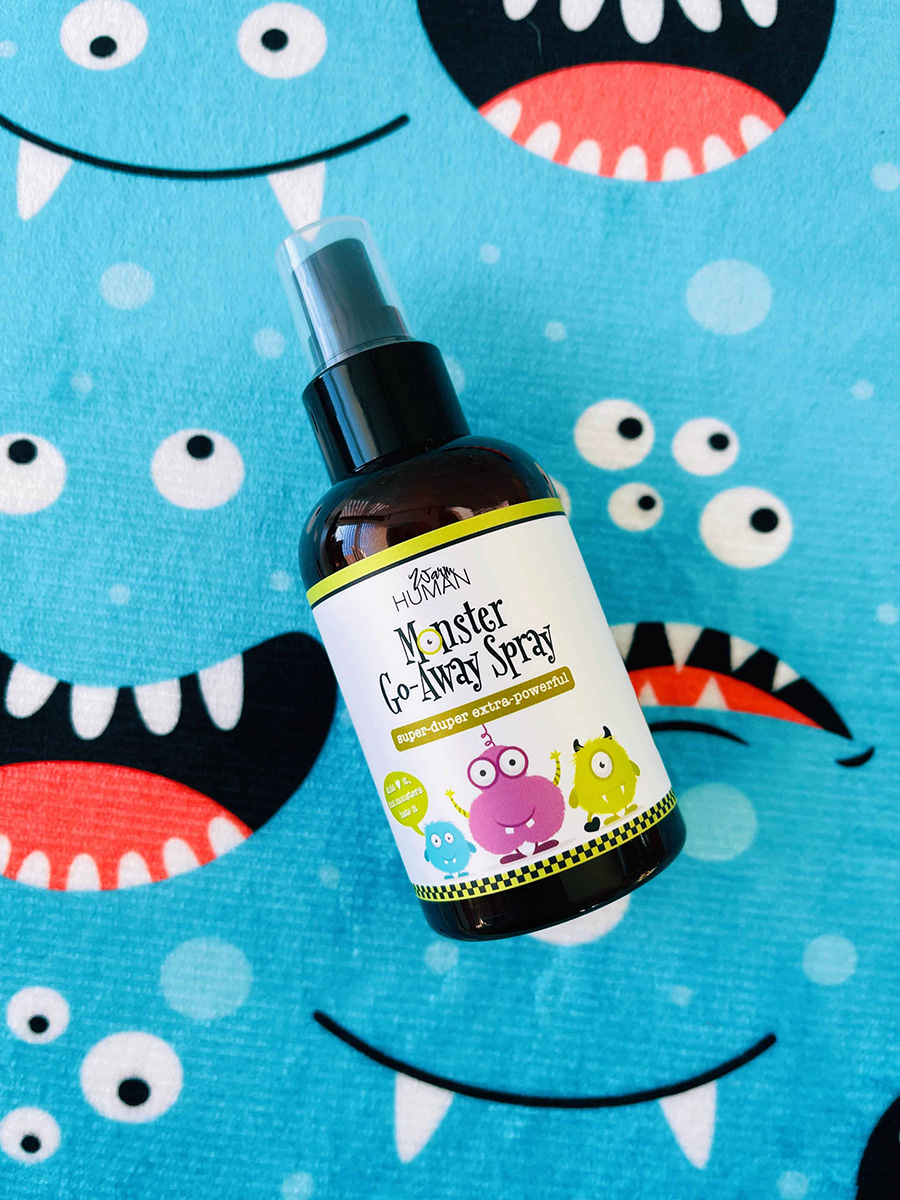 Jack Skellington Bath Bomb
Fizz Bizz
Go ahead, momma, treat yourself! Fill your bathtub with warm water, drop in a bath bomb, watch it fizz, soak your body to unwind, and let the aroma envelop your senses.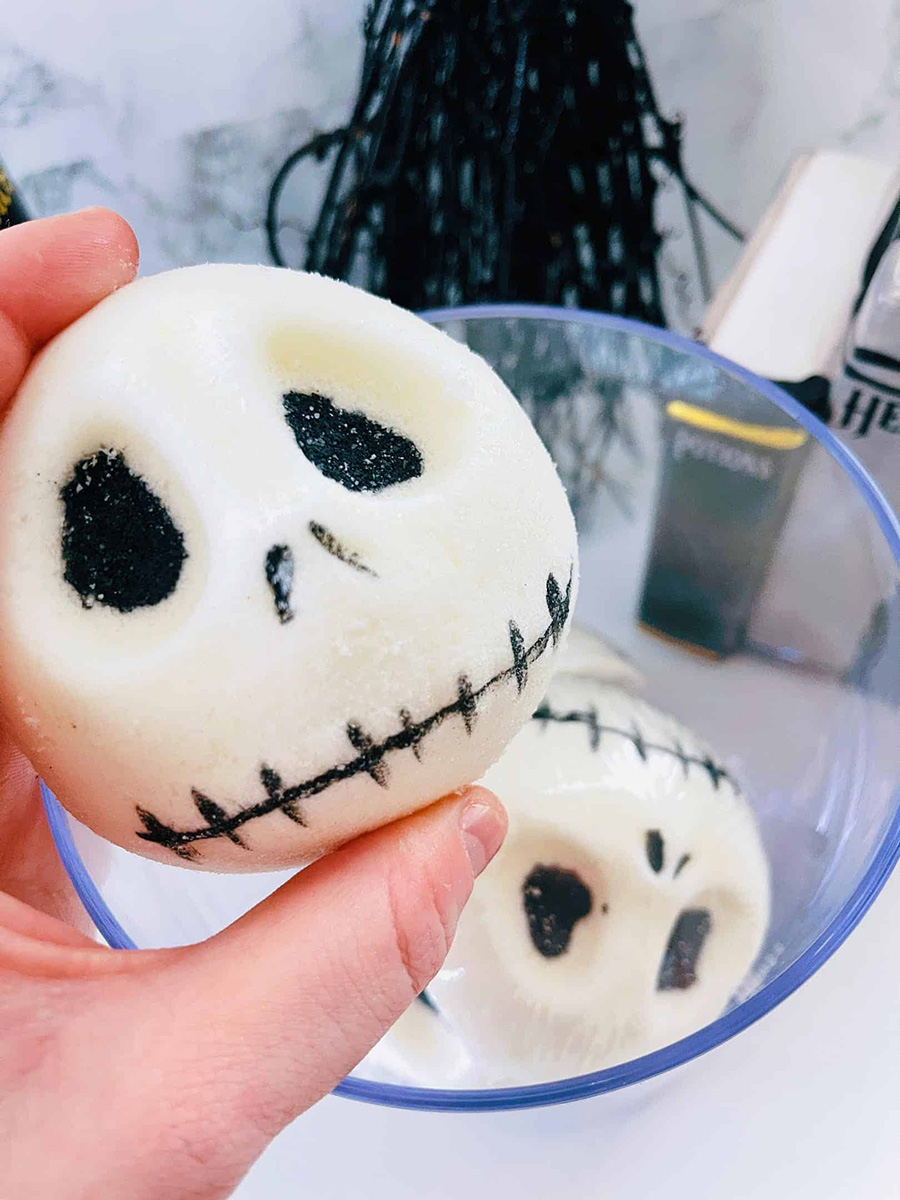 Trick or Treat! Two Subscriber Halloween Gifts
Each box featured two great Halloween gifts for our subscribers this month. Our girl's box included a hilarious old lady beanie hat from HookinBABE. The old lady hat came complete with foam rollers and all.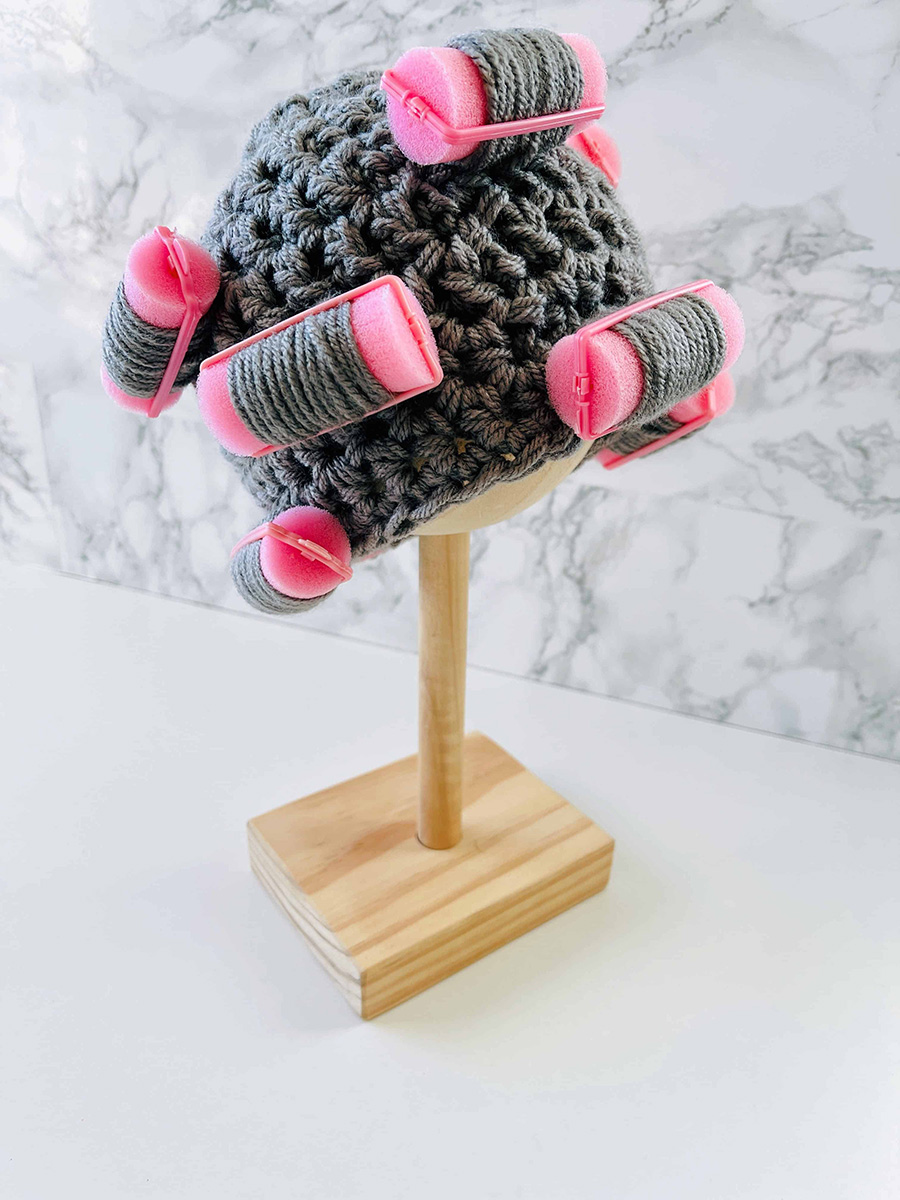 Our boy box subscriptions for toddlers featured a manly bearded beanie by Cozy Coffee Crochet to add to those toddler Halloween outfits this year!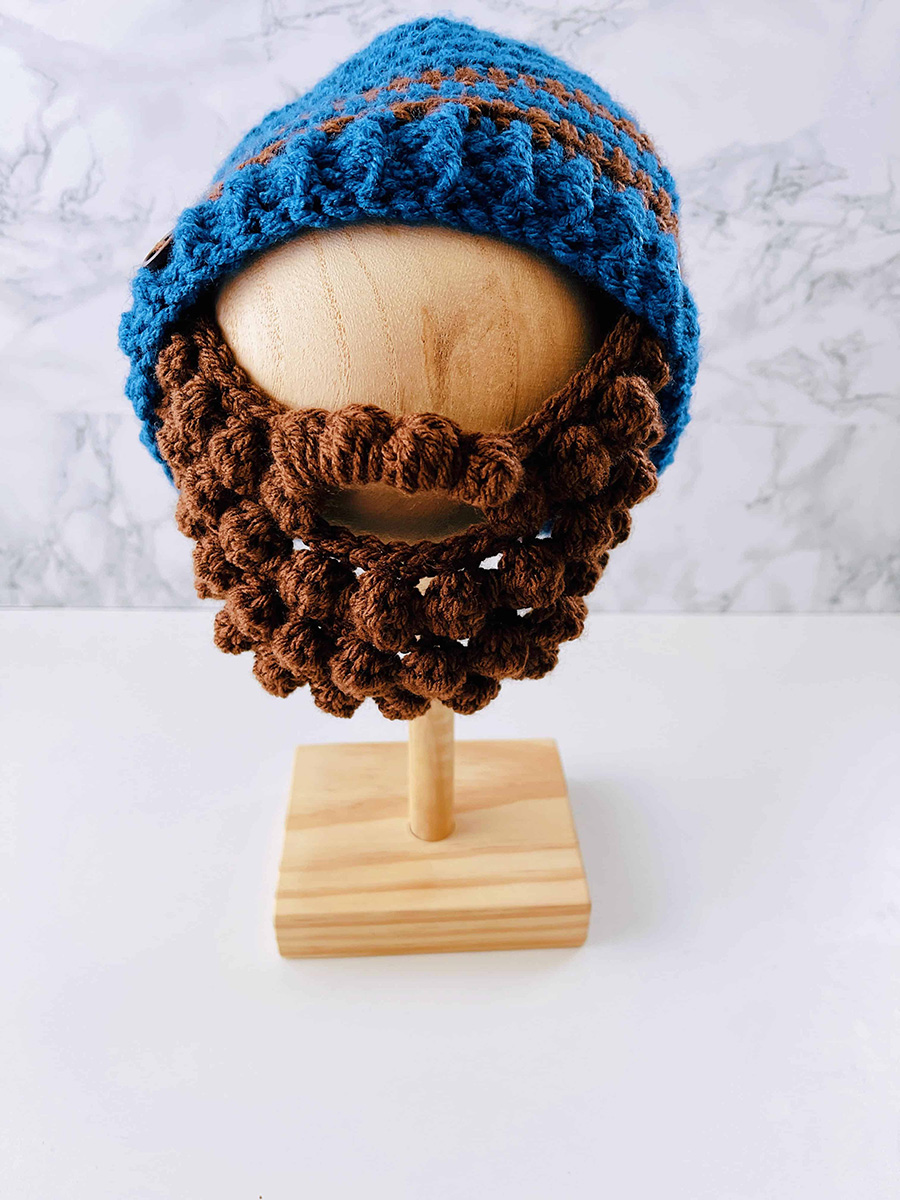 We also included a bonus Witches Brew bath bomb (complete with a tiny spider inside)!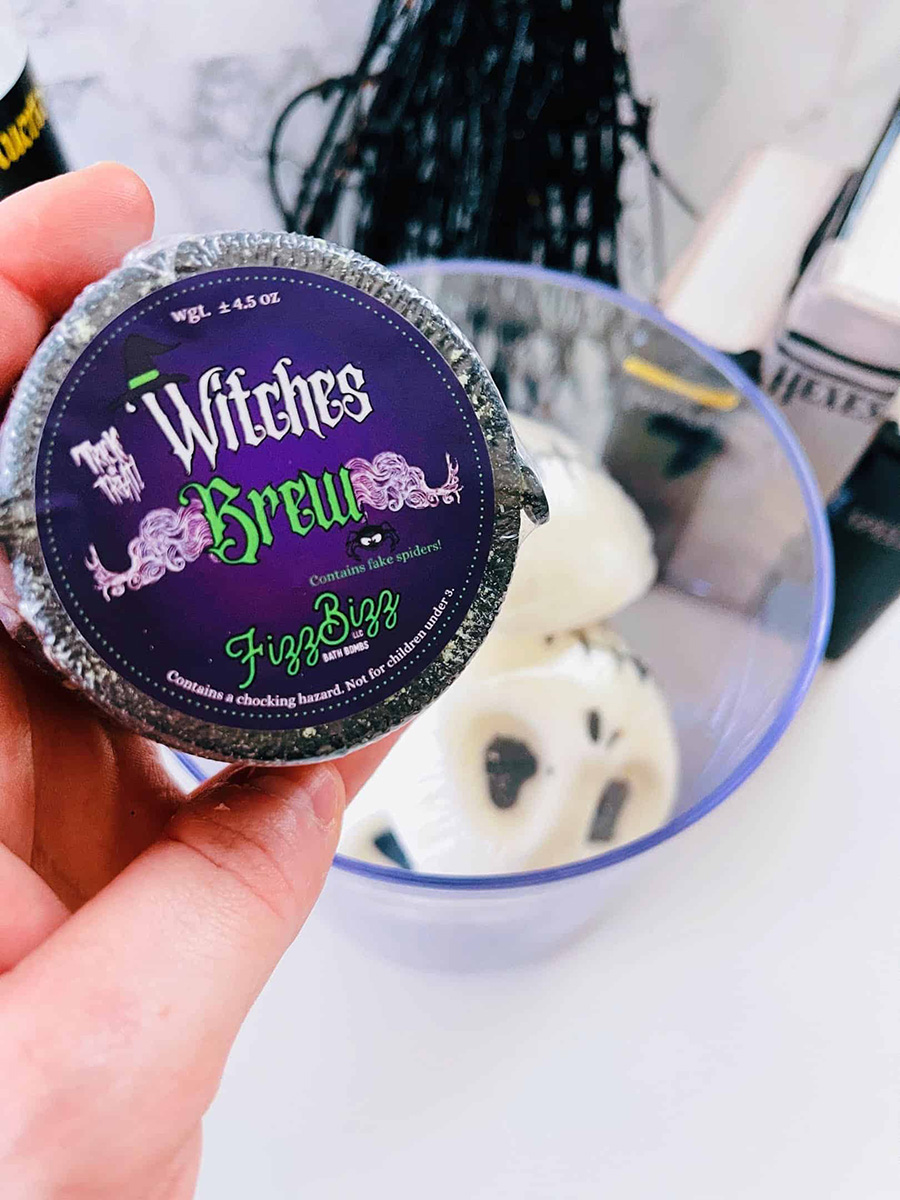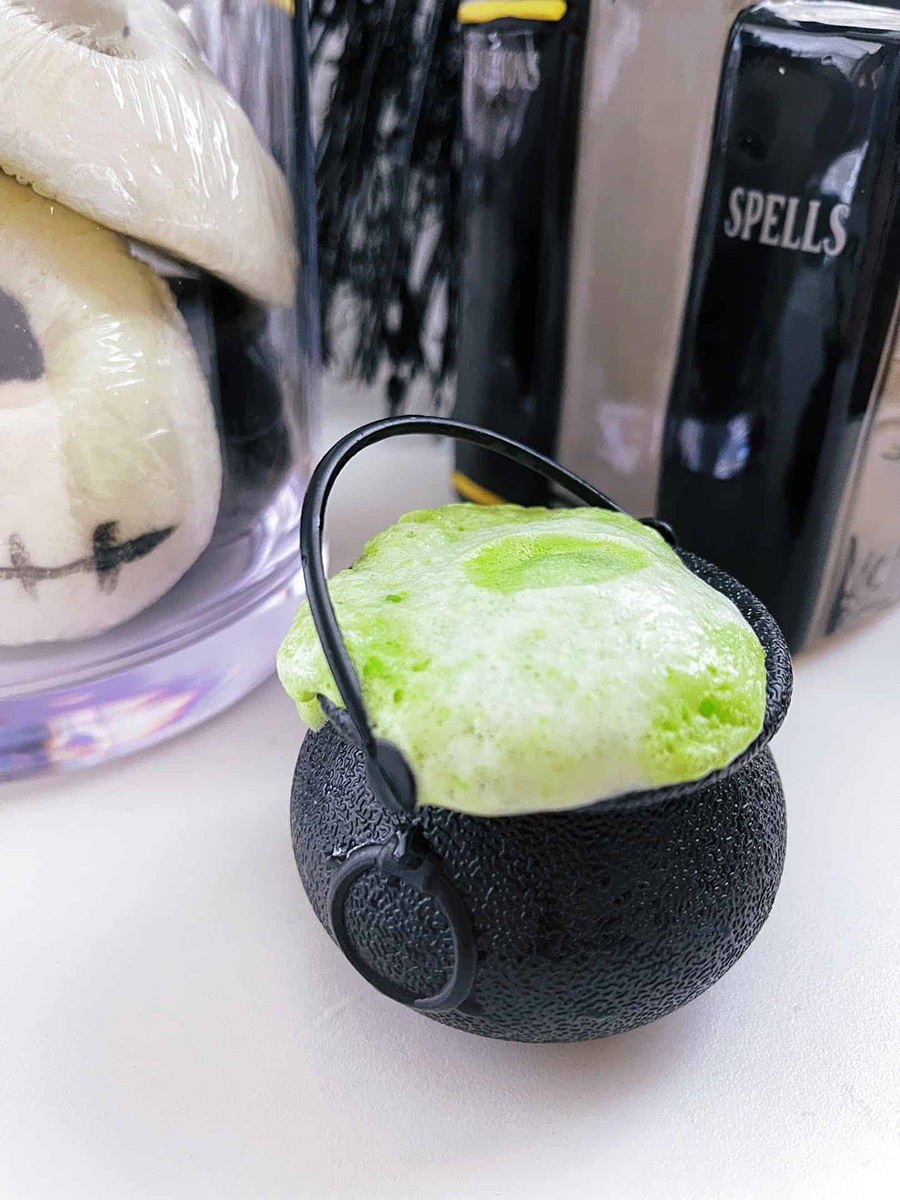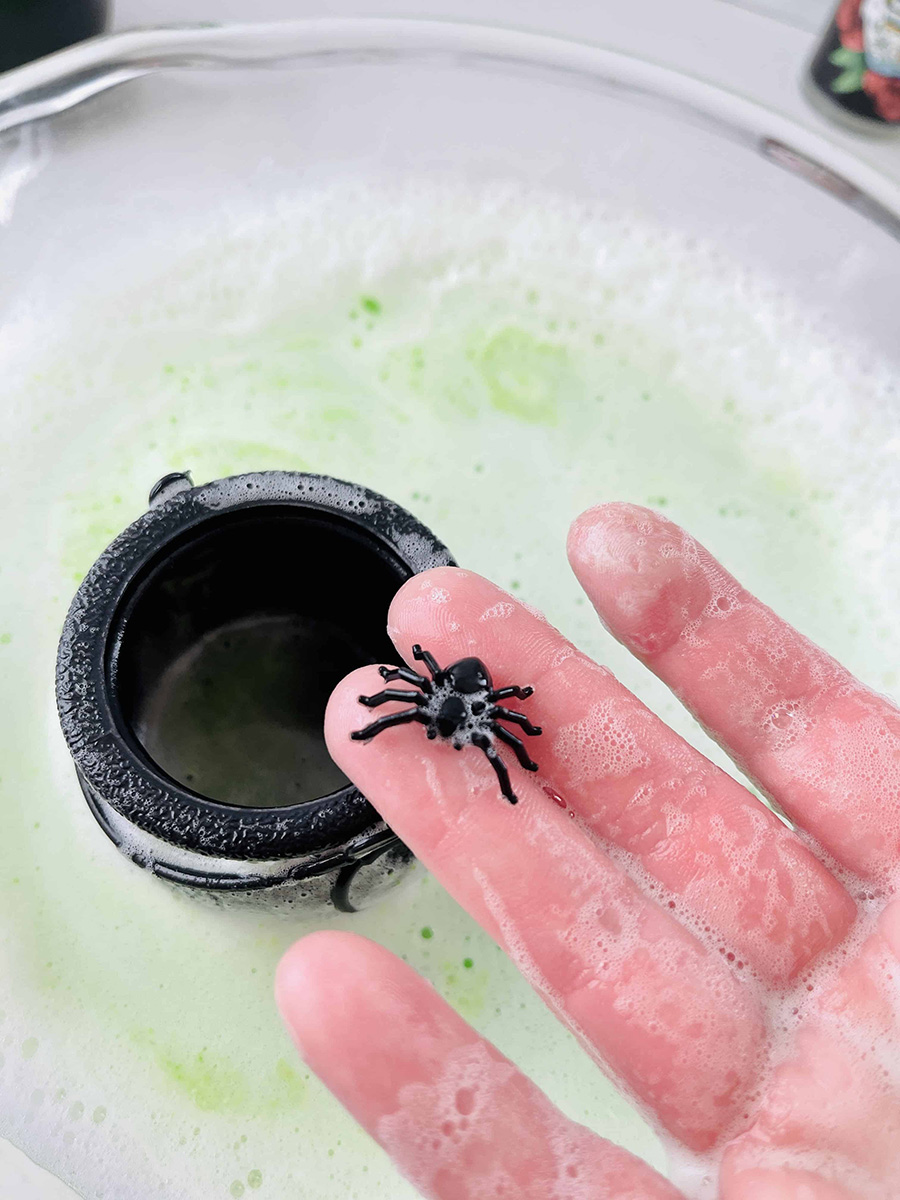 Be sure to tag @howdybabybox in those adorable toddler Halloween outfits over on Instagram this year!
Check out our October Howdy Kids box review over at The Pink Envelope: