Thanksgiving is a fantastic time to show thanks, and our 🍂Pumpkin Kisses and Harvest Wishes🍂 theme is a fun way to do it. This month's gift box for kids featured a variety of products and fun activities for kids to do this Thanksgiving, including a fun family game to play at home, a toddler shirt, and unpaper towels that make a great eco-friendly gift idea.
Please keep in mind that since we customize each box to your child's age and developmental stage, the products in your box may differ somewhat. Don't forget to check out all the fantastic products featured in this month's Howdy Baby gift box set.
Rivet Apparel Co
Whether they're visiting Grandma or just hanging out at home with family, this humorous toddler Thanksgiving shirt is sure to spice up any Thanksgiving festivities this year! It's 60% cotton, 40% polyester, and hand printed with only the highest quality non-toxic inks. It looks excellent when layered under a sweatshirt or jacket.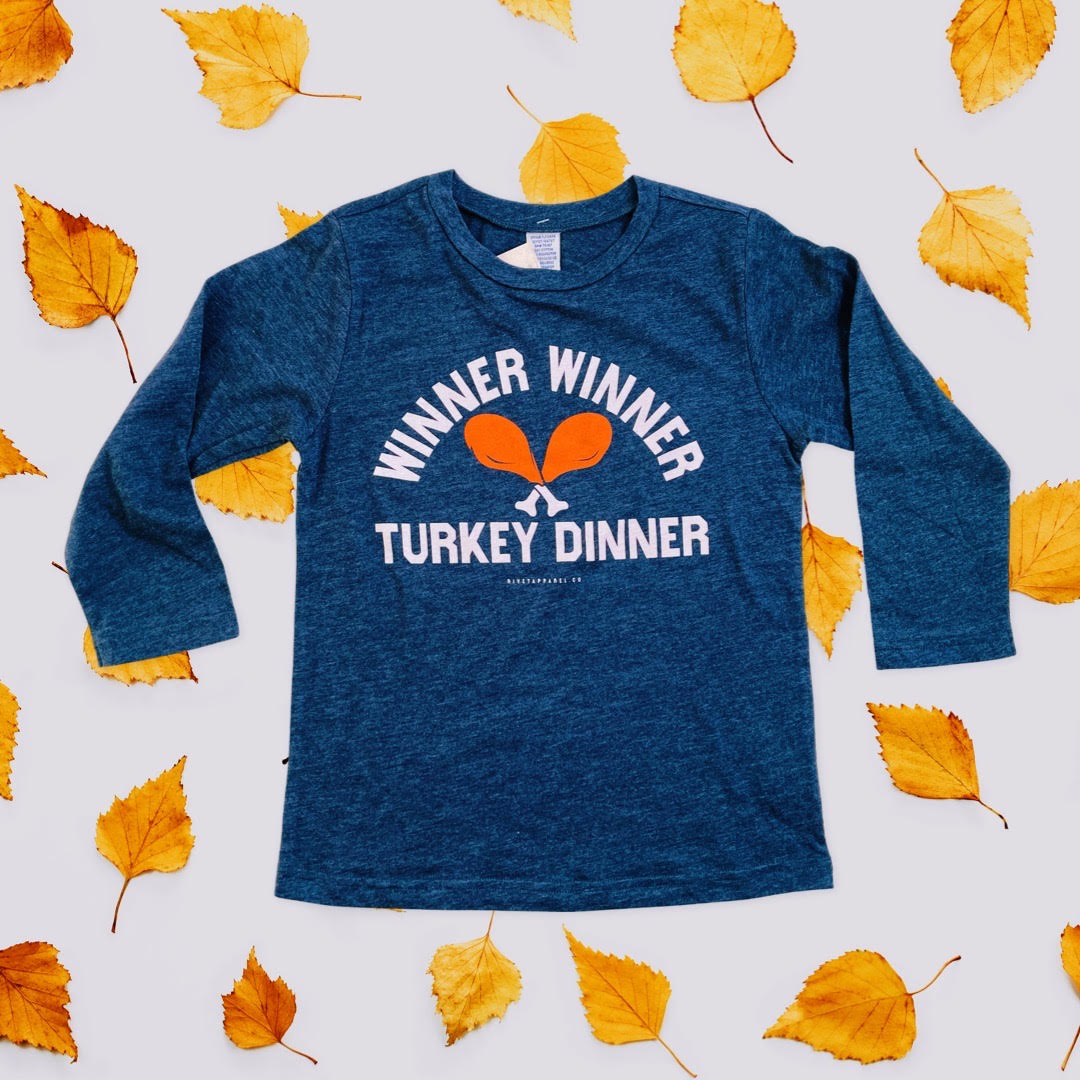 Kids Gratitude Journal Kit
Inklings Paperie
This gratitude and self-discovery journal for kids makes gratitude fun! Inside, you'll discover fun interactive mindfulness exercises as well as journal topics to help you start conversations with your kids and encourage reflection through writing and drawing.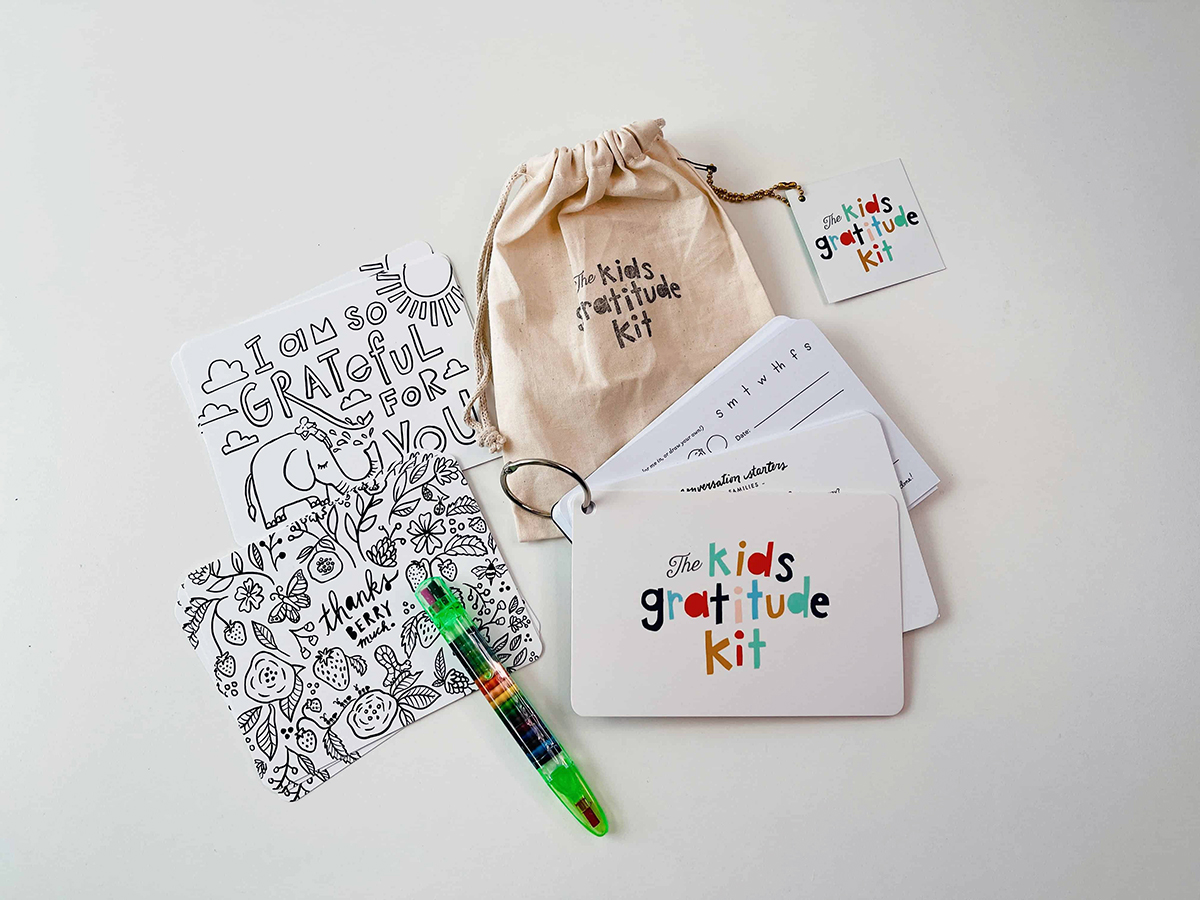 This appreciation kit in this month's gift box for kids features a snap-open journal, kindness exercises, six color-in postcards, and a multi-colored crayon.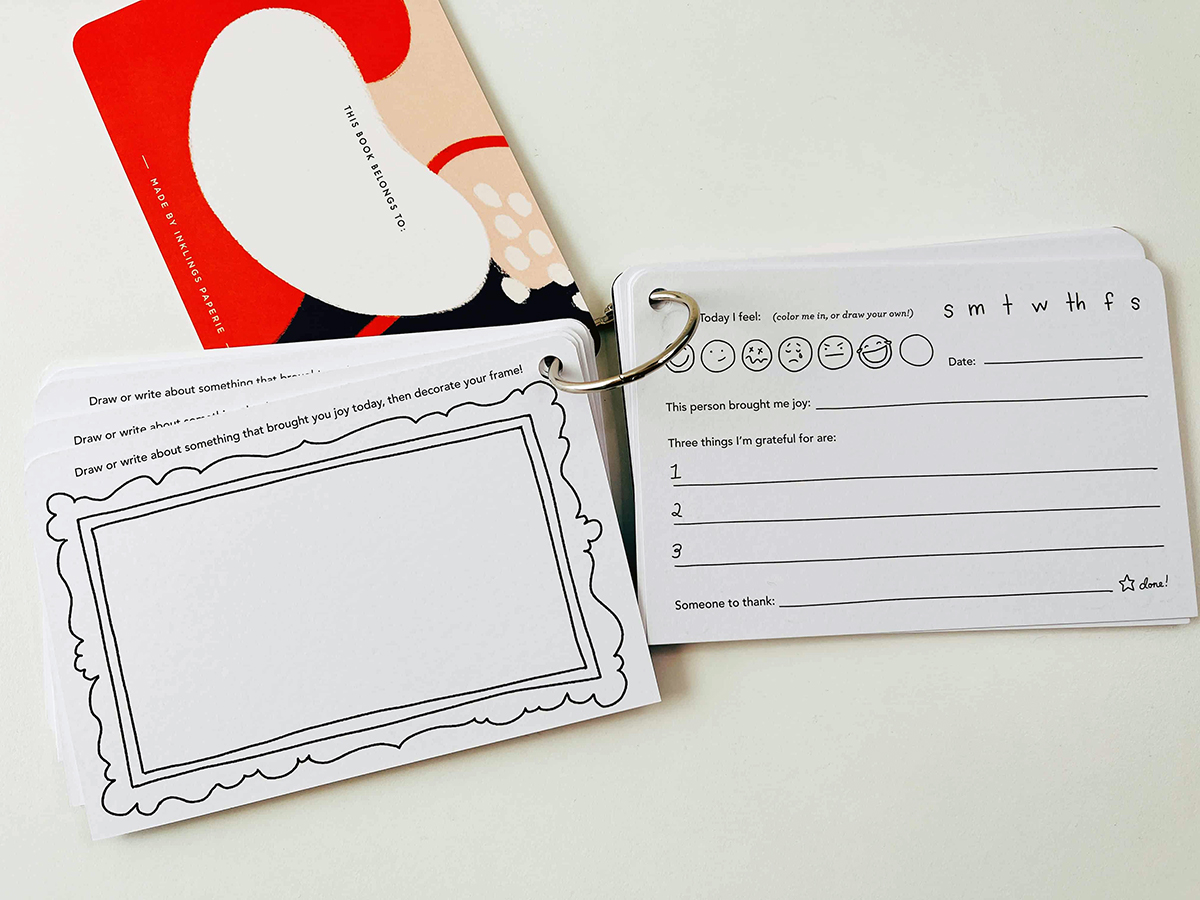 There are 24 thick double-sided pages with space so your child can write on one side and doodle on the other.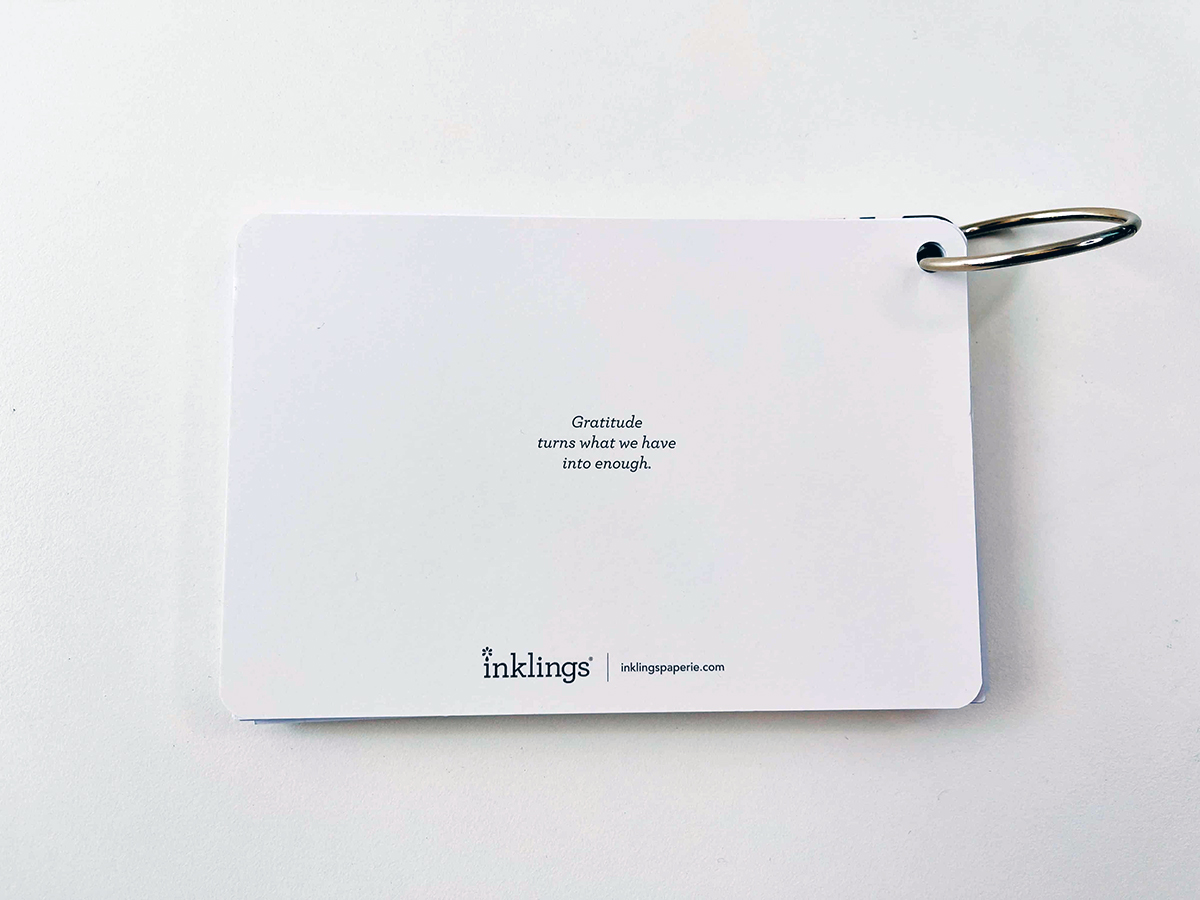 Sileenie
This adorable mini play dough activity kit is sure to bring a smile to your child's face this fall. You can't go wrong with open-ended sensory sets like this one, since they keep your child entertained and allow their imaginations to run wild.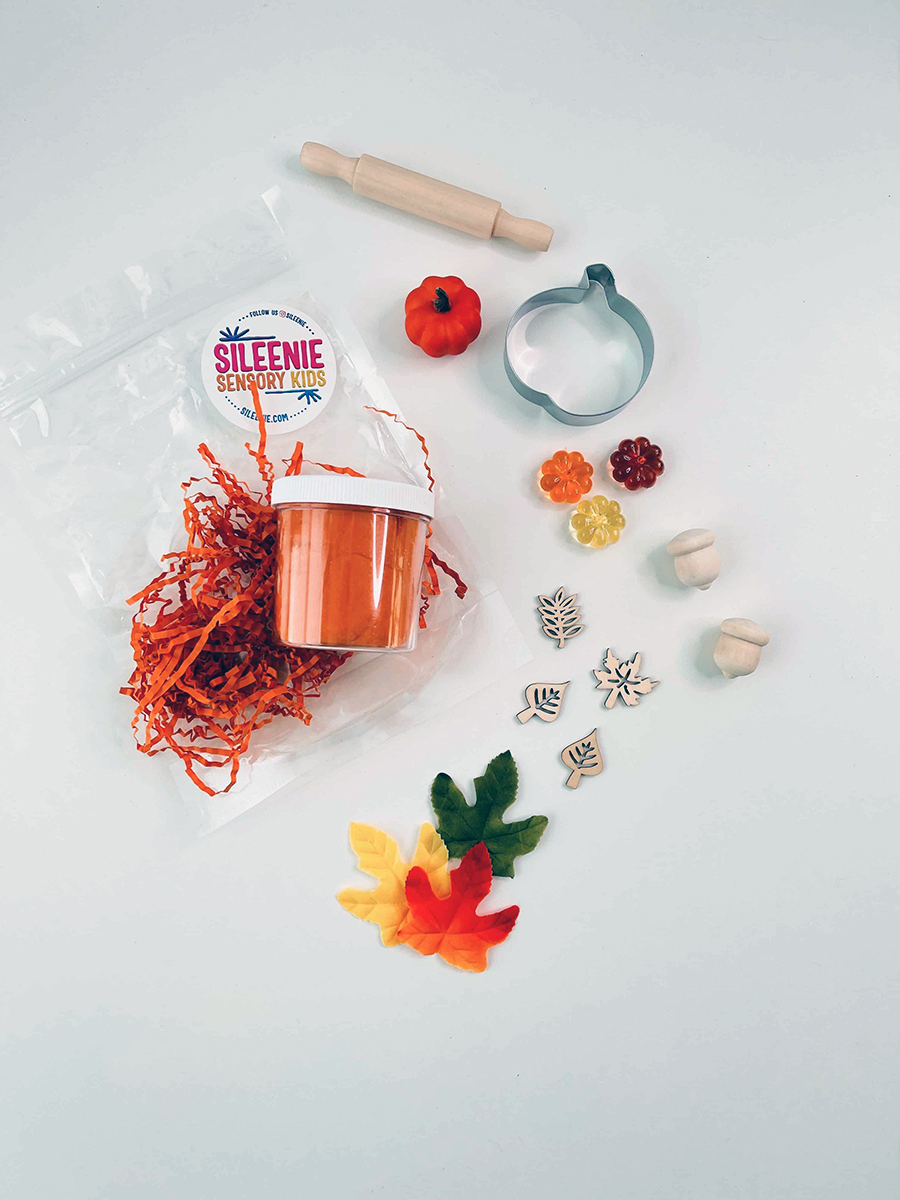 This sensory play dough kit includes:
8 ounces of handmade playdough

A 5-inch rolling pin

1pumpkin cookie cutter

1 wooden acorn

3 wooden laser cut leaves

3 mini acrylic pumpkins

1 mini foam pumpkin

1 fabric leaf

Orange paper shred
Playdough ingredients include wheat flour, salt, cream of tartar, coconut oil, food coloring, baking extracts, and water.
Felt Coloring Turkey
Kailey Belle Designs
We included these lovely little felt turkeys in our Howdy Kids gift box this month because they are the perfect addition to the kid's table on Thanksgiving day and will keep your little turkey entertained!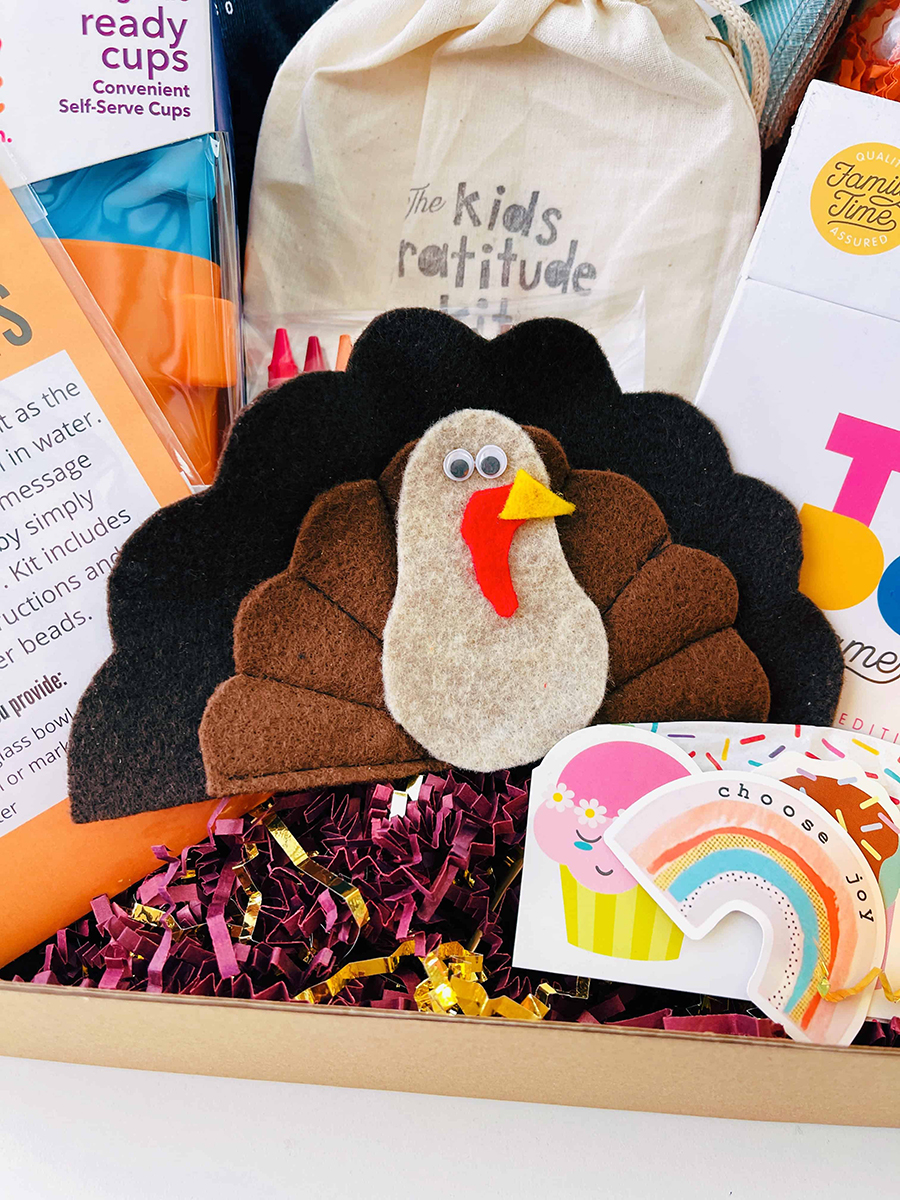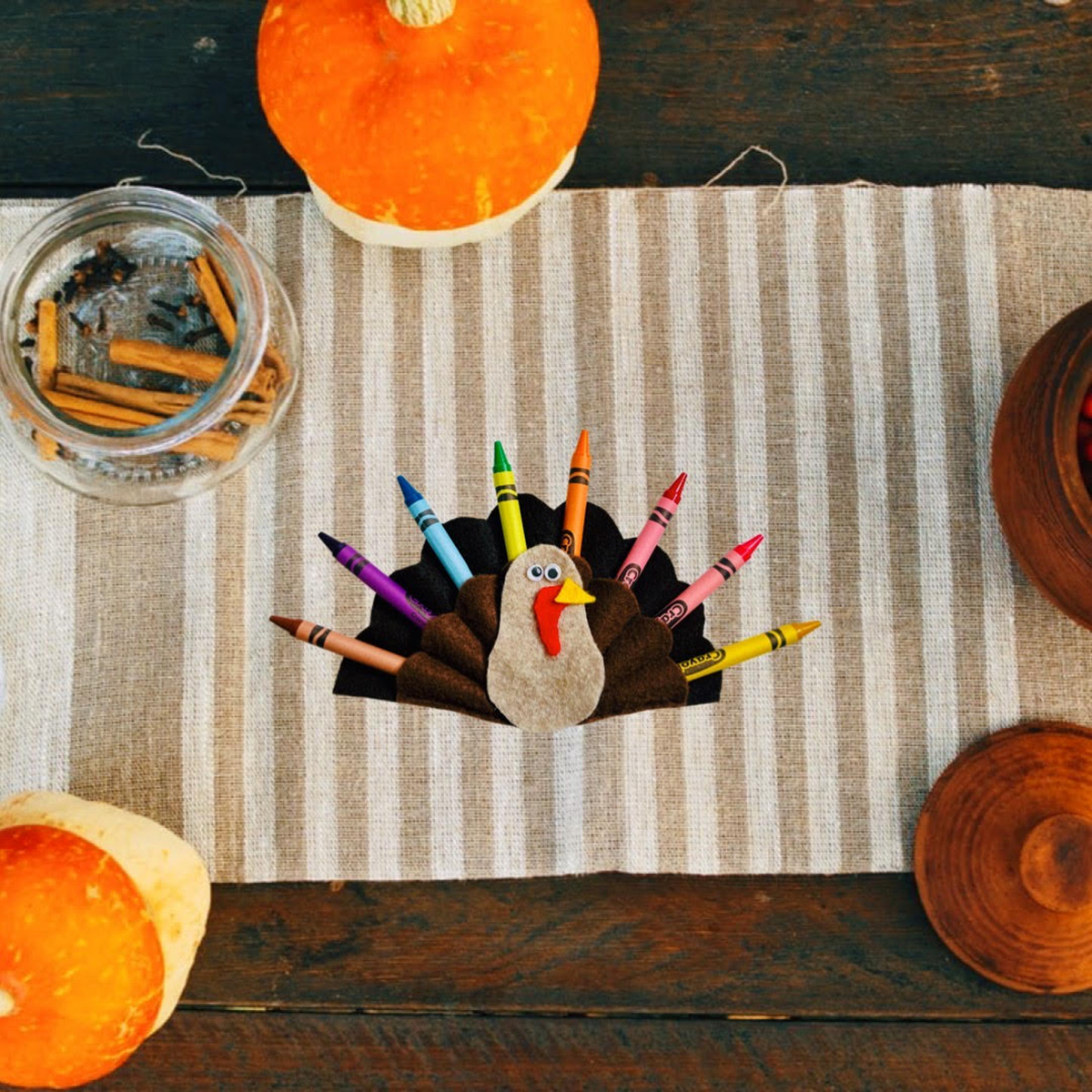 Fun Family Game To Play At Home
ToDo Game
The To Do Game is a collection of fun, educational, and interactive activities for kids and parents to play at home this Thanksgiving. These fun activities aim to strengthen the parent-child connection through exercises that promote sensory play, language and fine motor development, engagement, and discovery.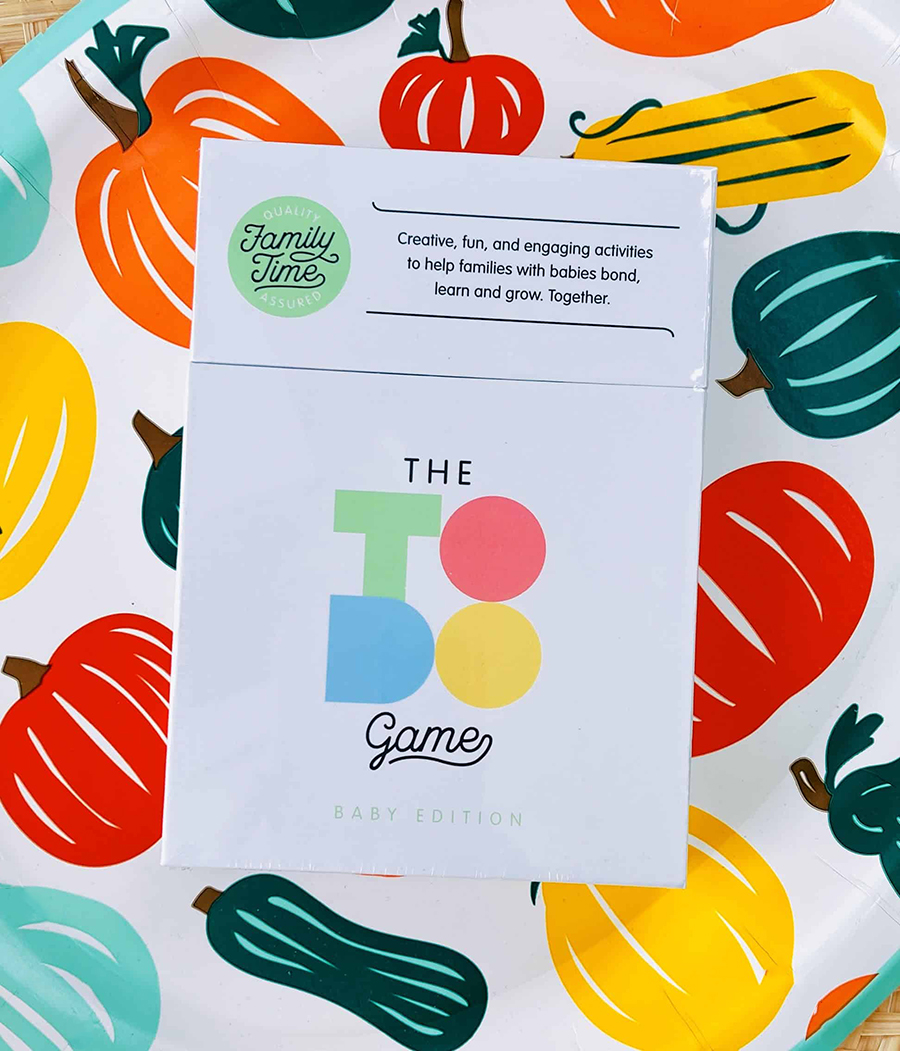 Eco-Friendly Paperless Gift Towels
GenerationMe
These vibrant reusable cotton napkins are a practical and eco-friendly gift idea because they'll liven up any kitchen. They're small enough to fit into a standard napkin holder while giving a pop of color to your kitchen counter or dining room table.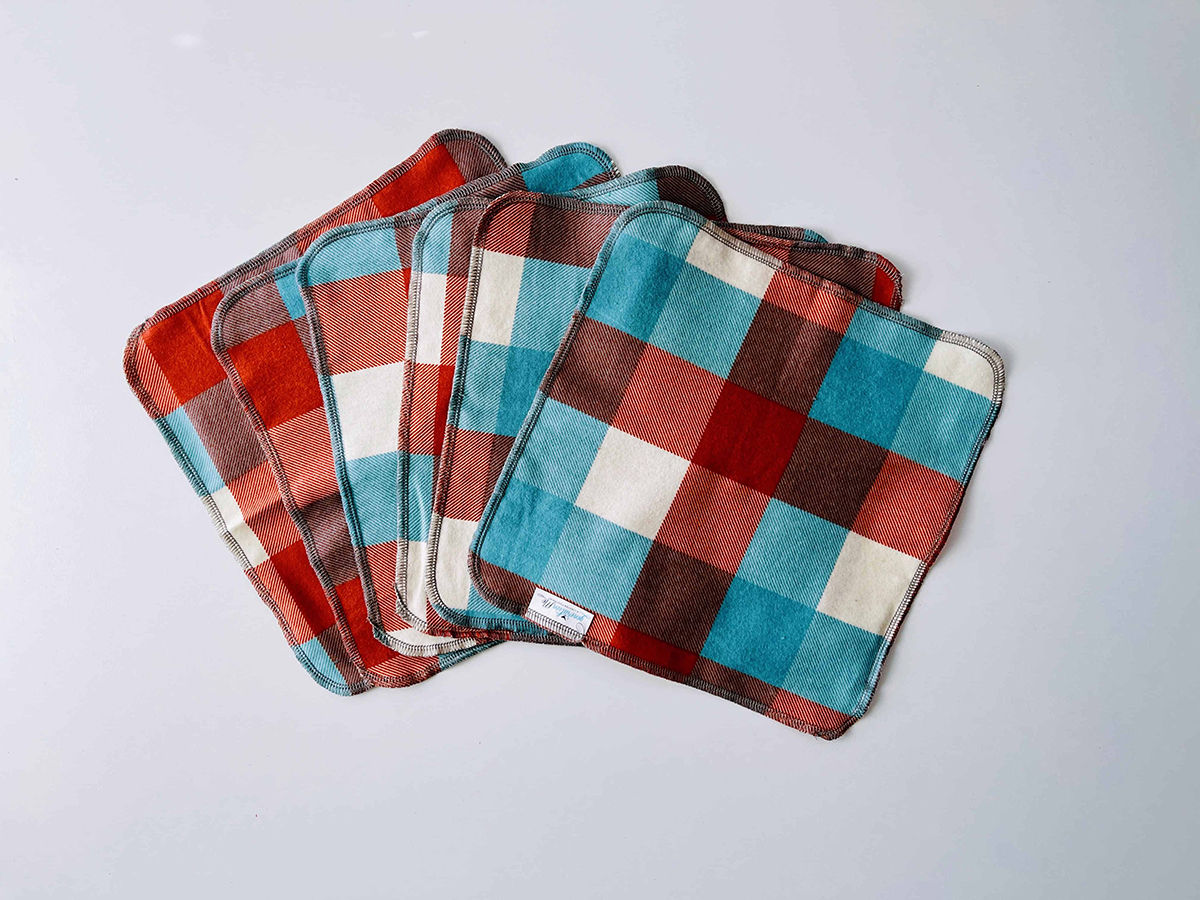 Flannel napkins are a terrific alternative to cotton or linen napkins since they are softer and equally absorbent. These un-paper towels are a breeze to keep clean. Simply wash them in a machine with similar colors and tumble dry on low heat.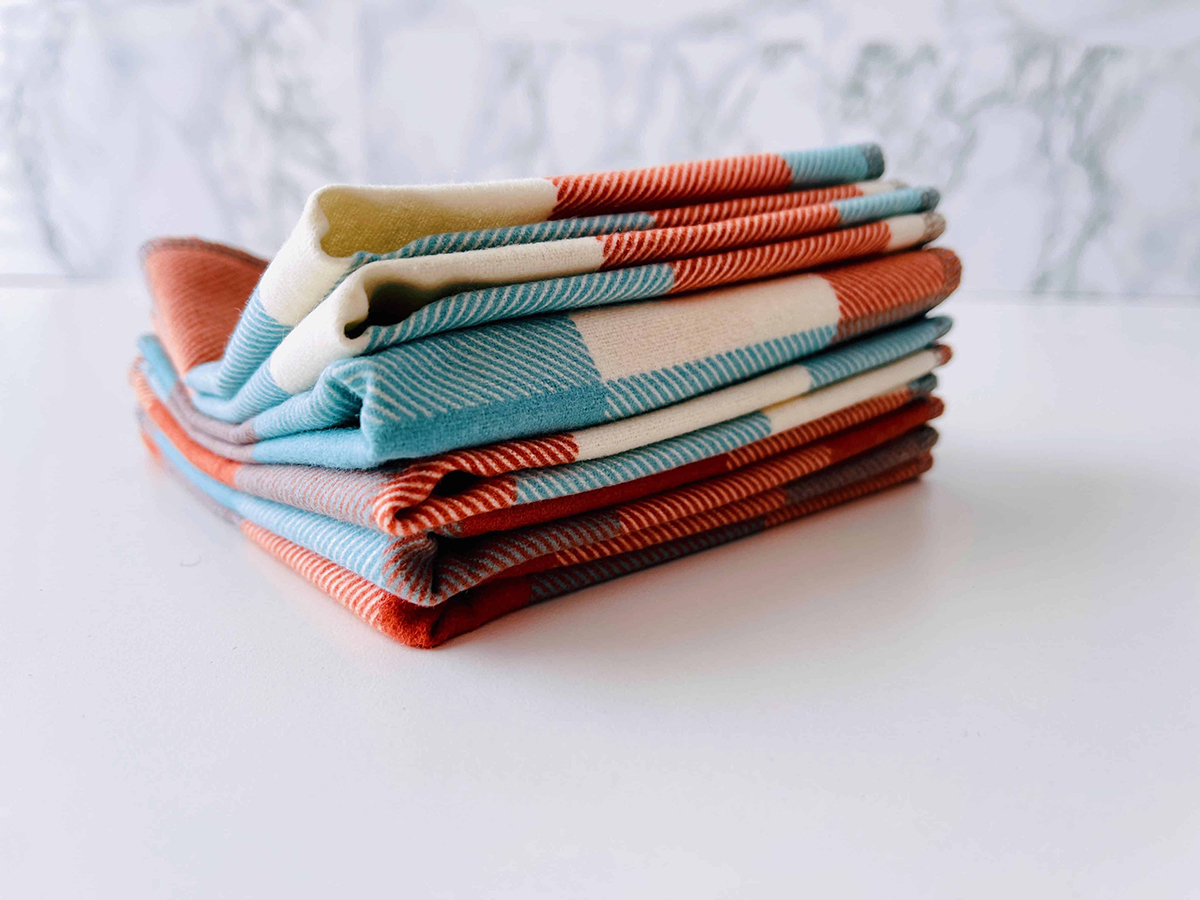 Using fabric softener is not recommended while washing these because it may produce build-up on the cloth and reduce its natural absorbency capabilities. Because these eco-friendly napkins are handcrafted in small quantities, each one is unique.
Cuddle Cup Shop
This gorgeous felt cupcake is a delightful addition to your child's toy collection and will keep your little one occupied for hours! Play food that looks realistic stimulates hours of imaginative play and allows children to be creative while developing fine motor skills and social skills.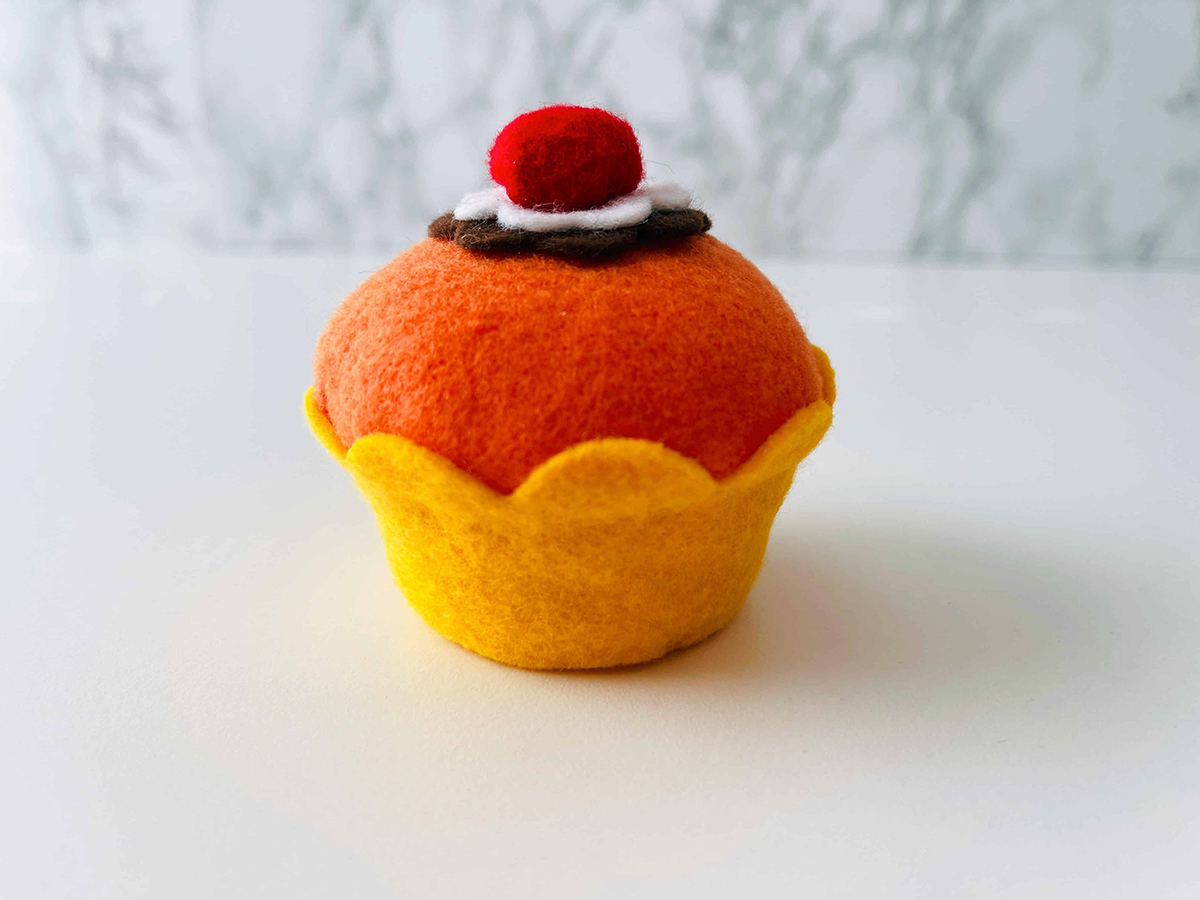 Each cupcake featured in this month's gift box for kids is handmade with a cherry on top.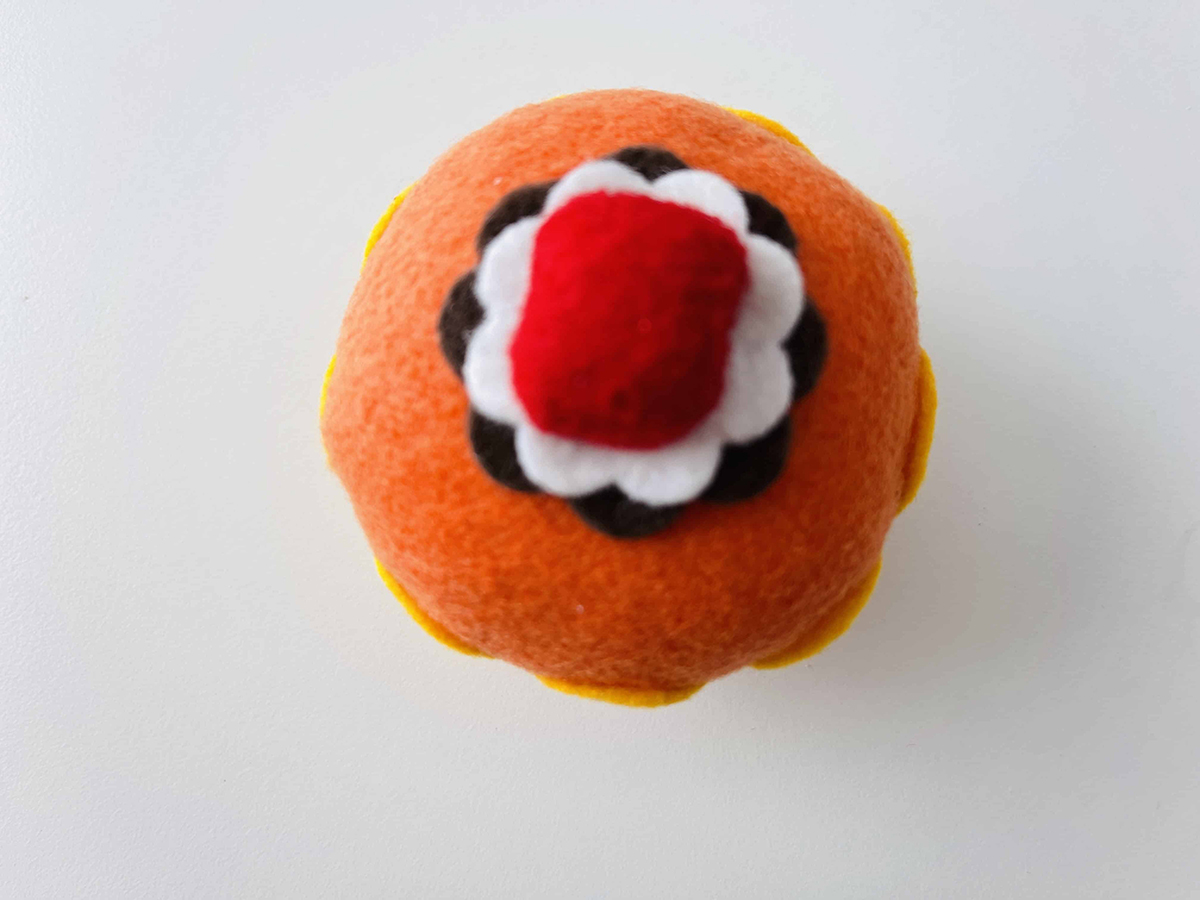 Hidden Messages STEM Kit
Lynn Dalby Designs
With this Hidden Message STEM kit, you can learn while having fun! You and your child can write down daily gratitude messages and reveal them together. Sprinkle some grass seed over the water beads in a transparent cup once your done playing. You can also cover gently with saran wrap or a bag. Then, put it in a sunny spot, and you should be able to grow grass!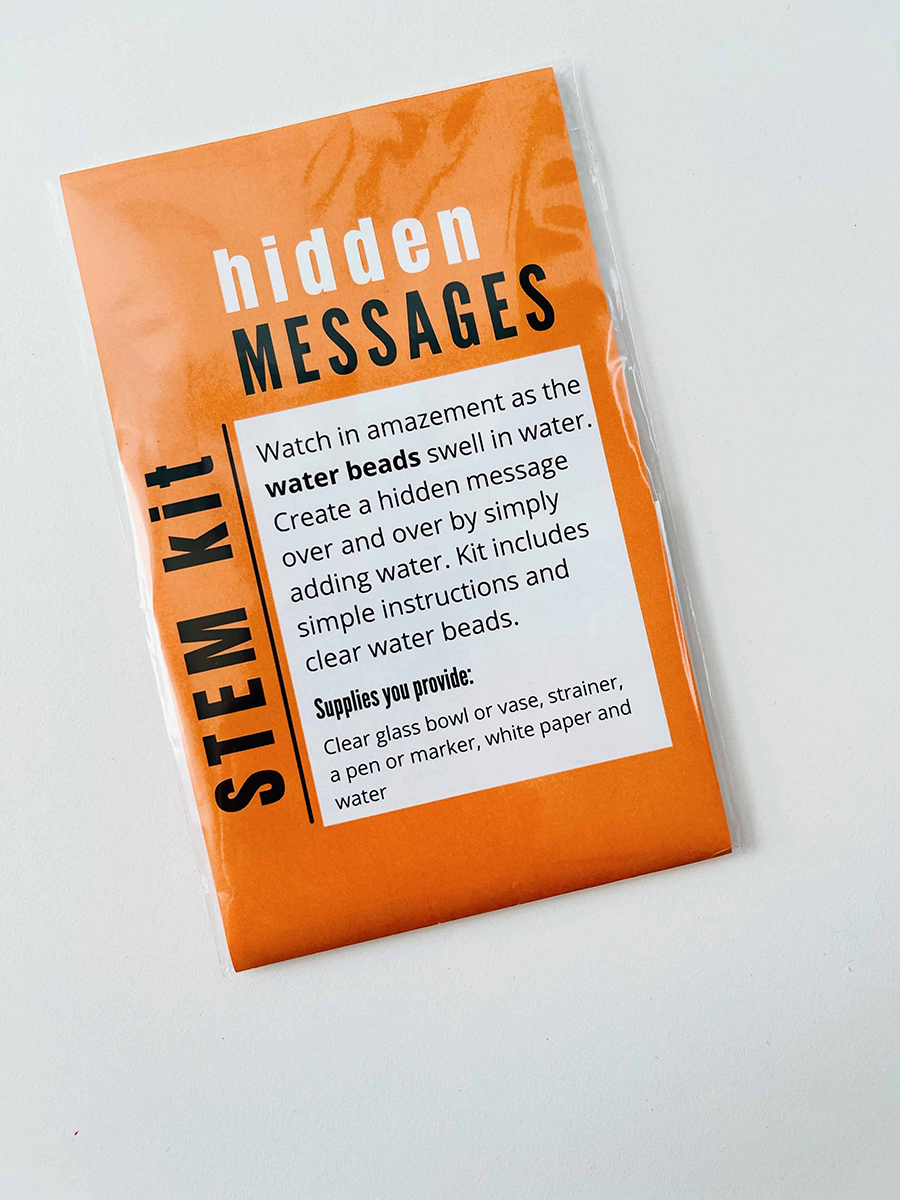 Magneting Hanging Fridge Cups
EZTOTZ
These fridge cups are super handy! They magnetically attach right to your fridge or watercooler, so your little one can get to them easily without having to reach far or climb up on the counter. The magnets are secured in place by a tight-fitting locking mechanism, so you won't have to worry about small pieces coming apart. They're BPA-free and top-rack dishwasher safe.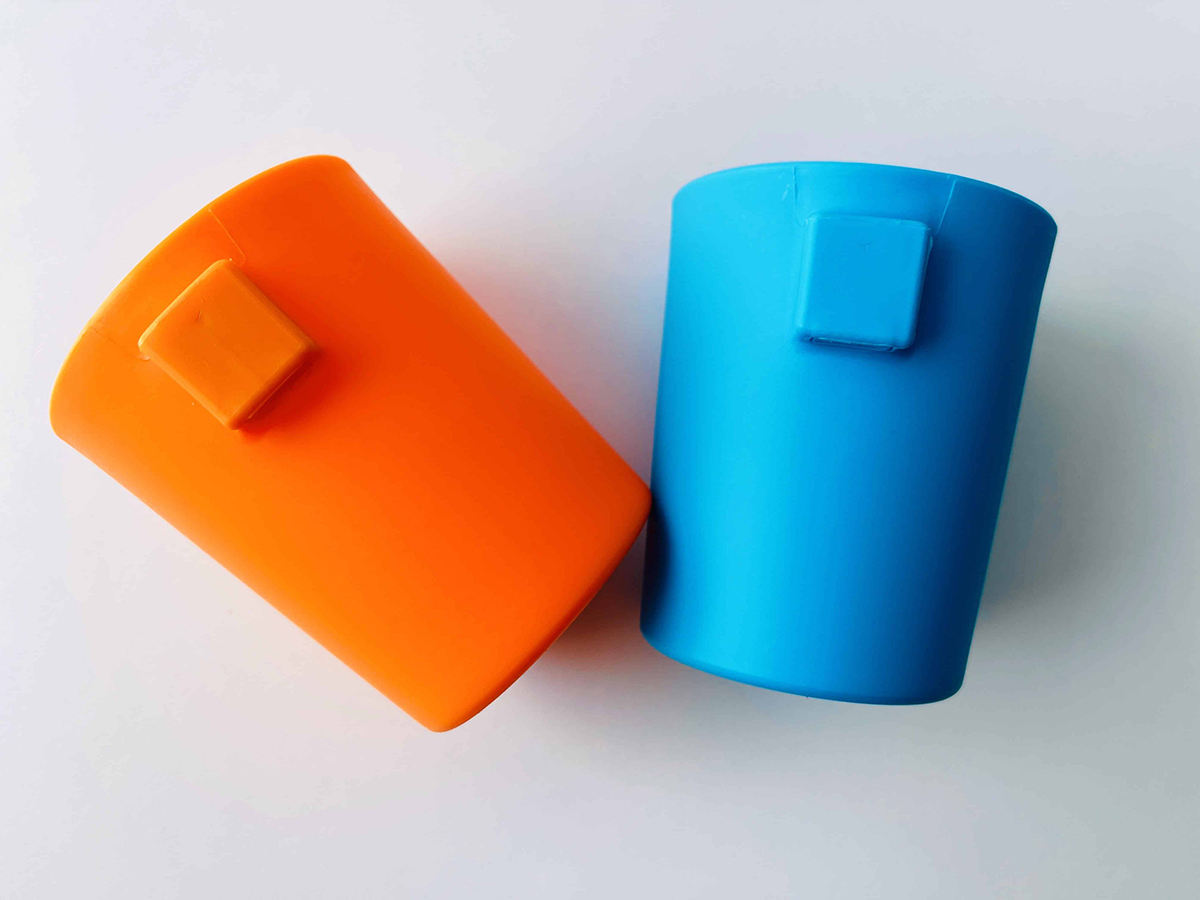 What did you think of this month's Howdy Kids gift box? Do you have any fun family games that you play at home during Thanksgiving? Drop us a comment in the section below. Be sure to let us know what type of fun activities your planning for your kids to do this Thanksgiving.