December's ❄️ Sweater Weather ❄️ themed children's monthly gift box featured so many wonderful holiday-themed items, including kid's play glasses, a toddler pom pom hat, a Christmas tree grow kit for the family, and so much more.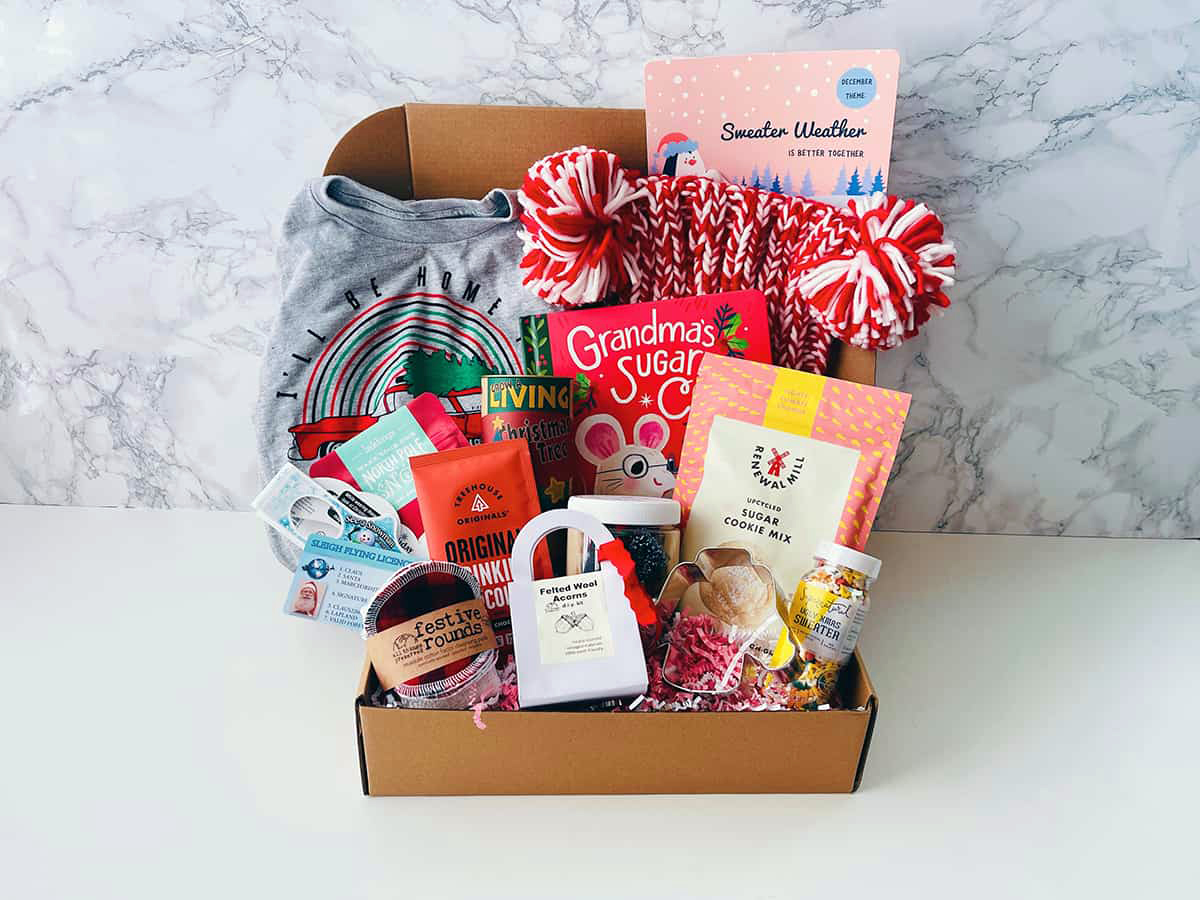 Please keep in mind that each box's contents may differ because we customize each box for your child's age. Visit our Howdy Baby unboxing post to discover what products we included in this month's Howdy Baby box.
Home For Christmas Long Sleeve Tee
Rivet Apparal Co.
This long-sleeved tee is perfect for the holidays! Printed by hand in downtown Indianapolis, IN, this t-shirt is made with only the best quality, non-toxic inks!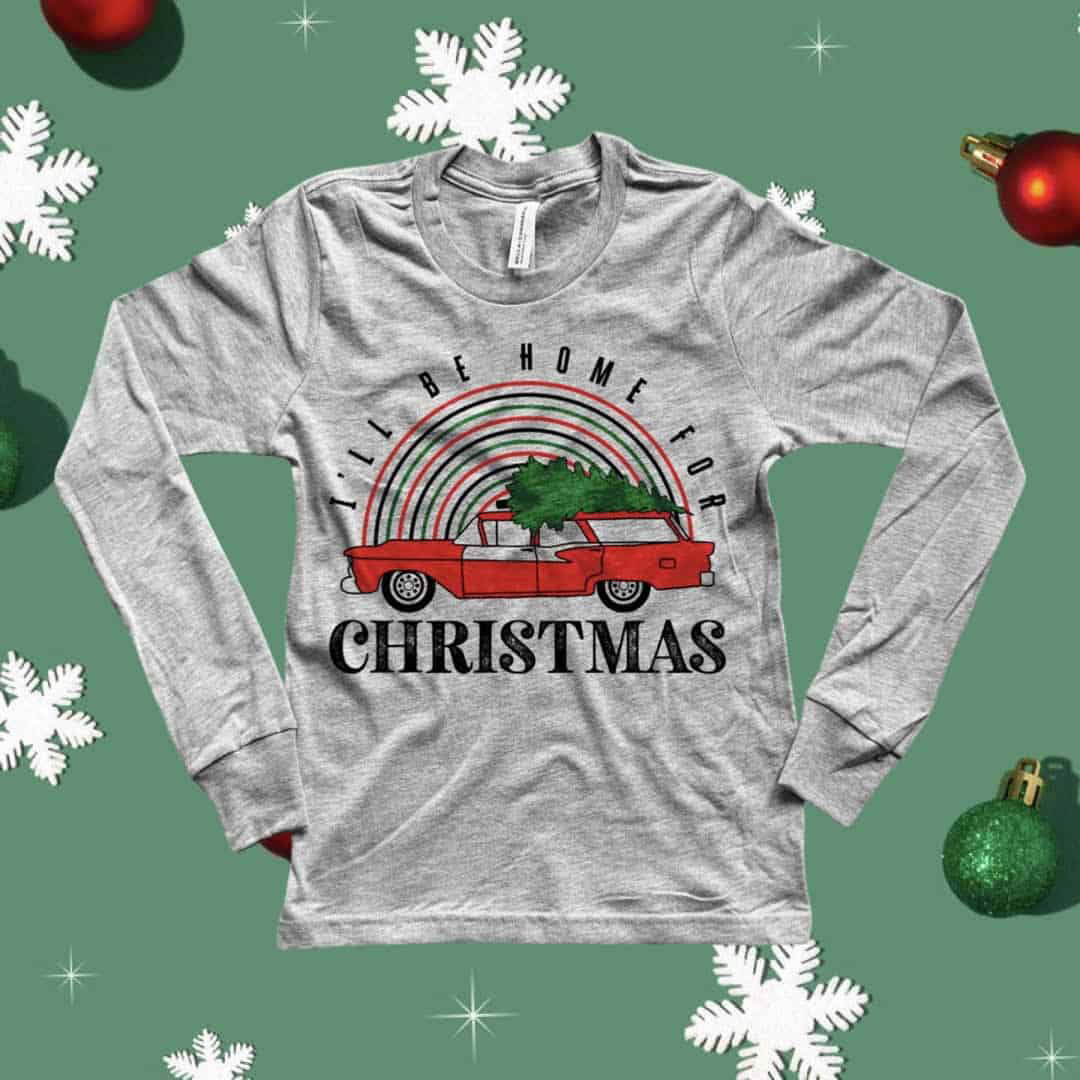 All Things Preserved
This DIY kit is perfect for the nature enthusiasts on your list. This all-in-one acorn kit makes it simple to learn the art of wool felting and allows you and your child to experiment with a new craft together. It also makes a unique ornament for you and your child to hang on the Christmas tree this year. This kit includes a repurposed wool, two wooden beads, two acorn caps, cotton string, step-by-step instructions, and a link to a bonus walk-through video tutorial.
Festive Rounds - Eco Friendly Facial Cleansing Pags (For Mom)
All Things Preserved
These festive rounds are a holiday must-have! They're eco friendly because they are made from 100% upcycled materials.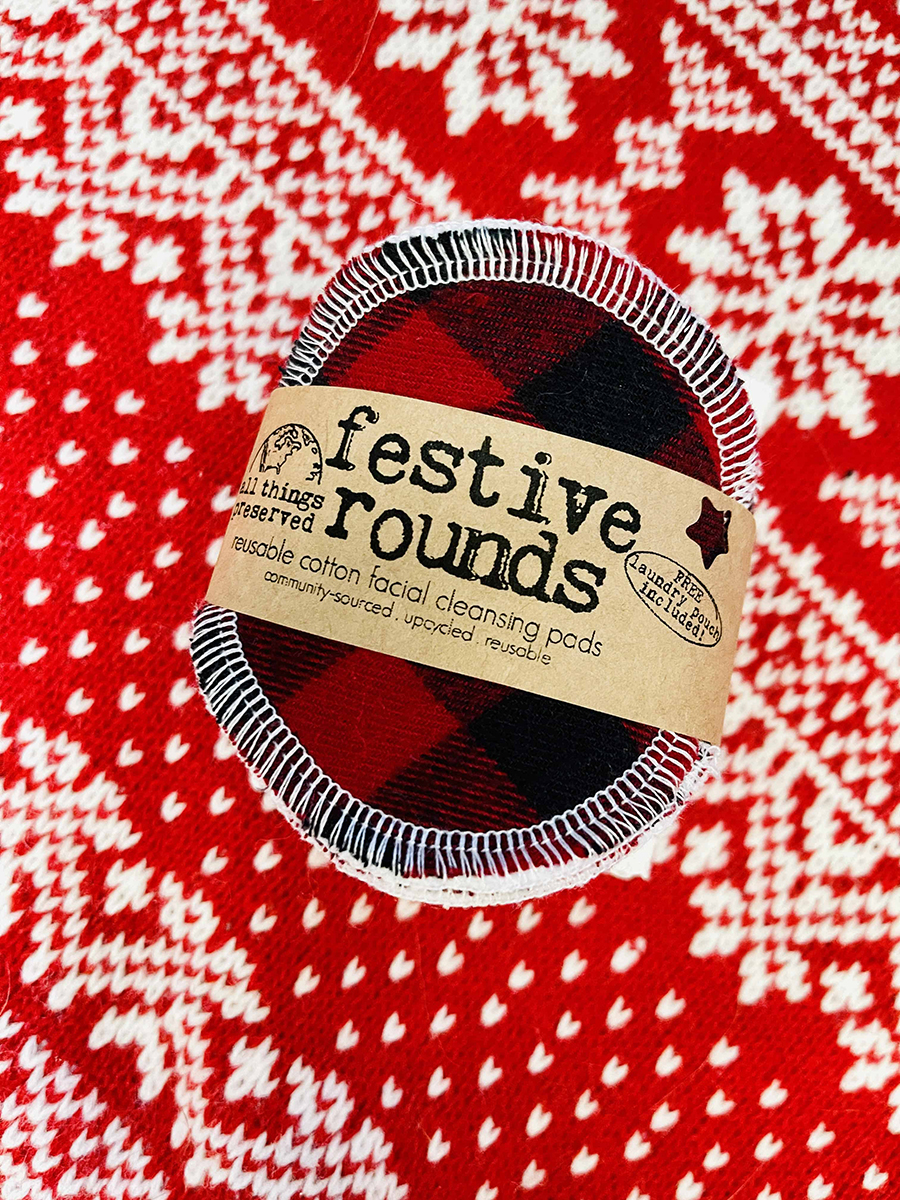 These festive lumberjack plaid facial rounds come in a pack of 7.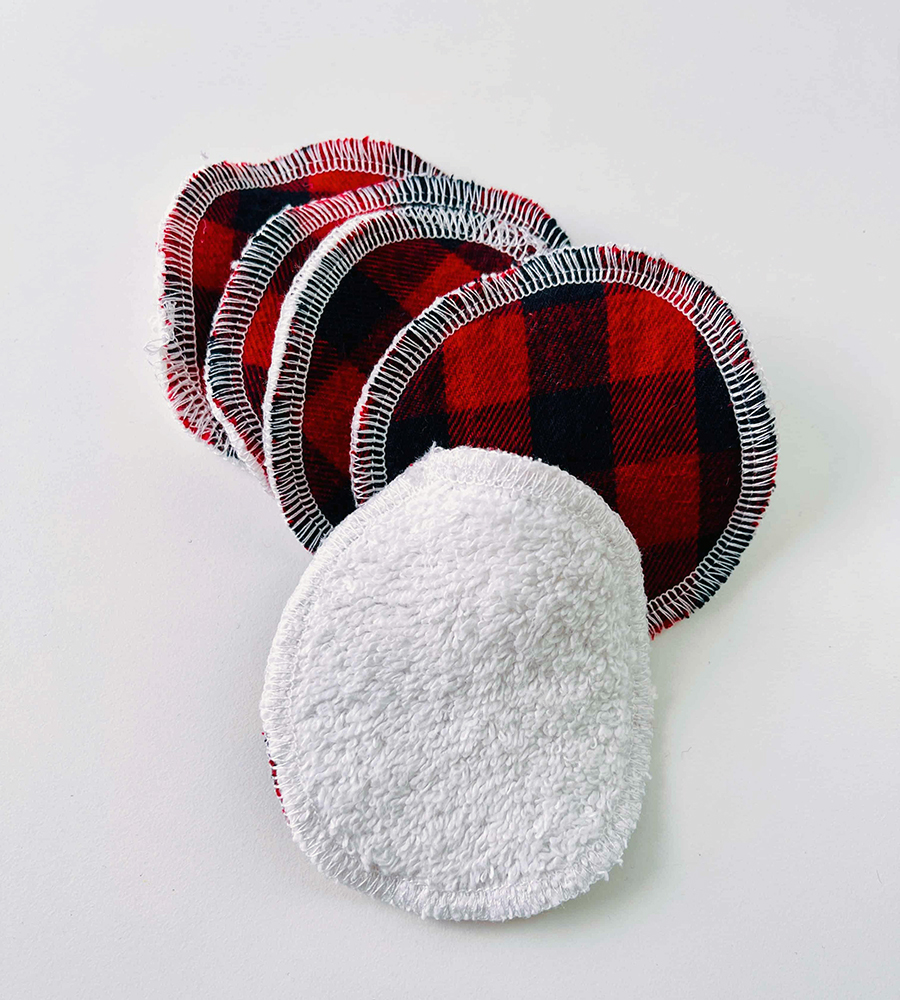 They're also made with cotton flannel on the front and have a cotton towel backing, as well as a bonus mesh laundry pouch!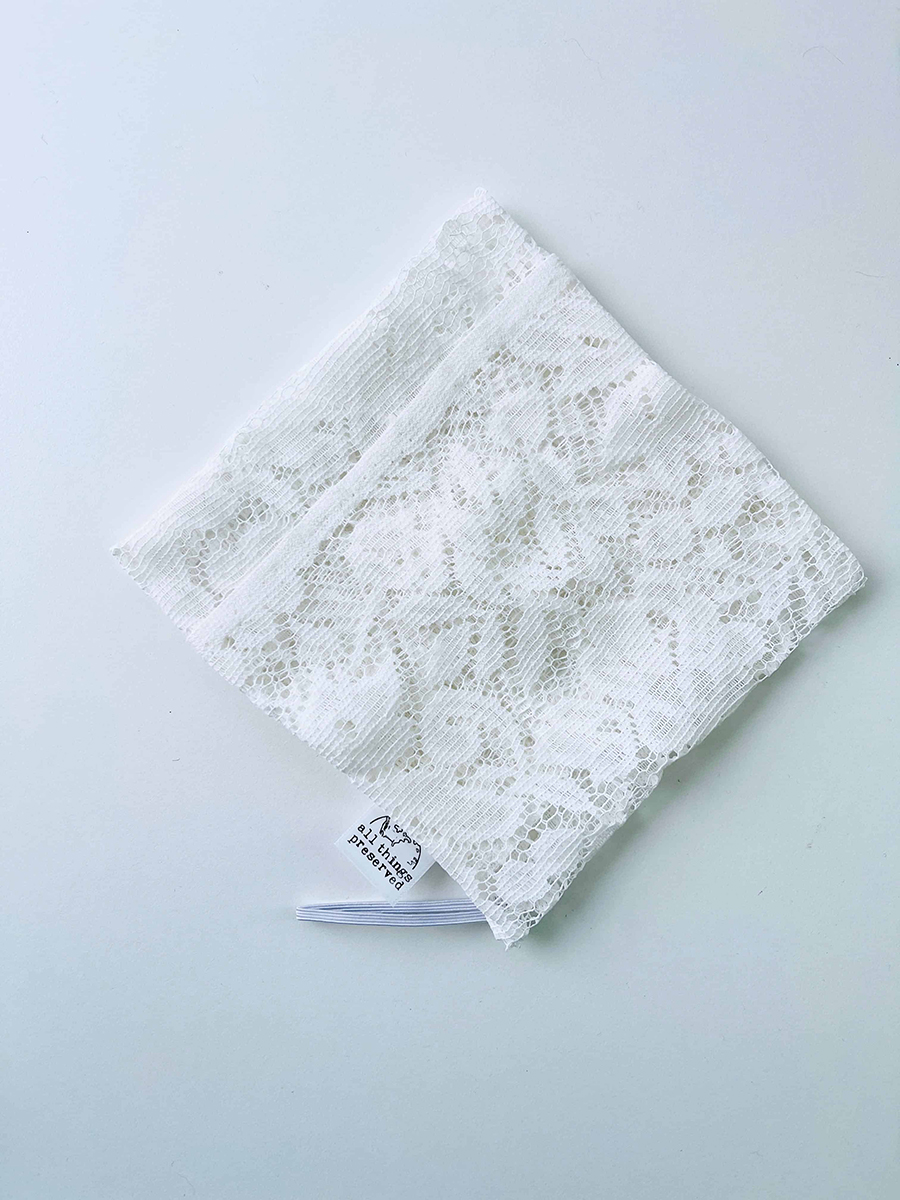 Huggalugs
This cute pom pom toddler beanie hat makes the perfect wintertime accessory because it features a luxuriously soft yarn twist that will keep your little one cozy and cheerful all season long—hand wash with cold water.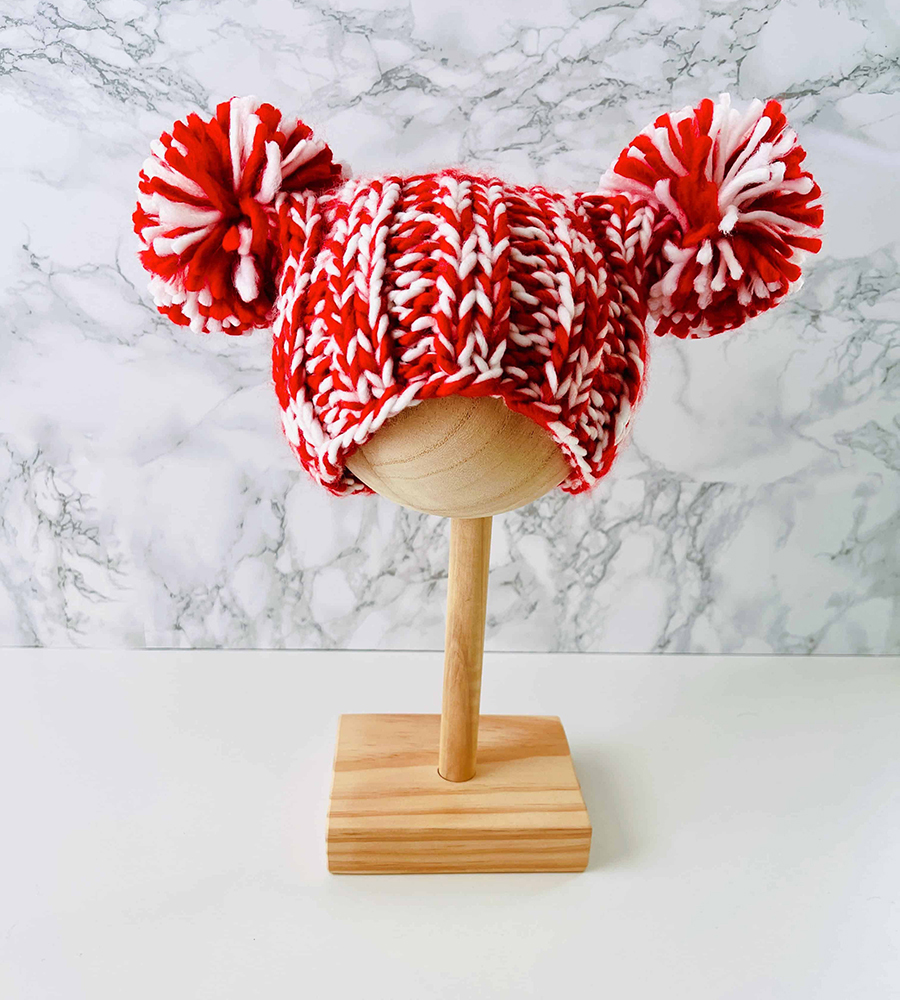 American Paper Optics
You and your child will have a wonderful time watching snowmen come to life with the help of these holographic snowman spectacles.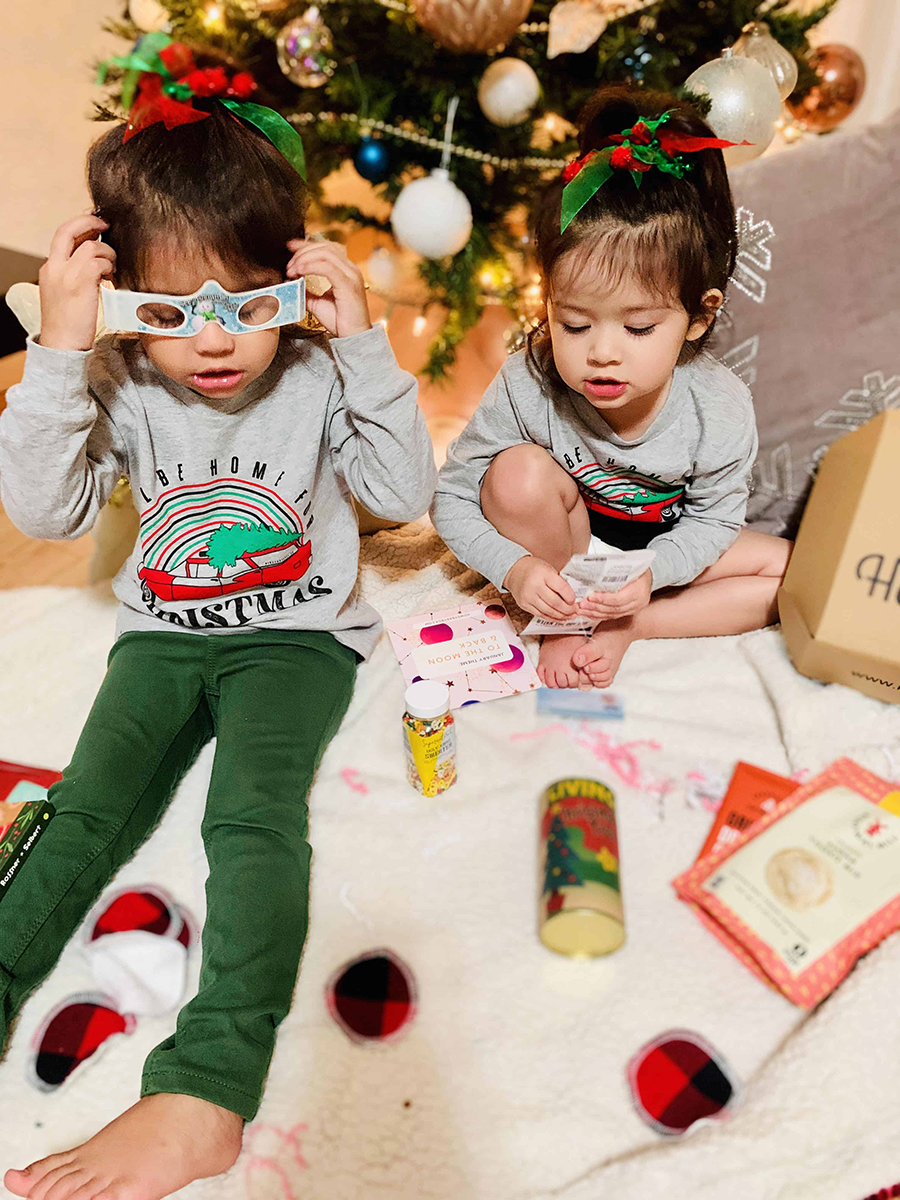 Prepare to be amazed as the holographic lenses magically transform ordinary holiday lights into frosty snow people. These cute kids play glasses are perfect for entertaining your littles this holiday season.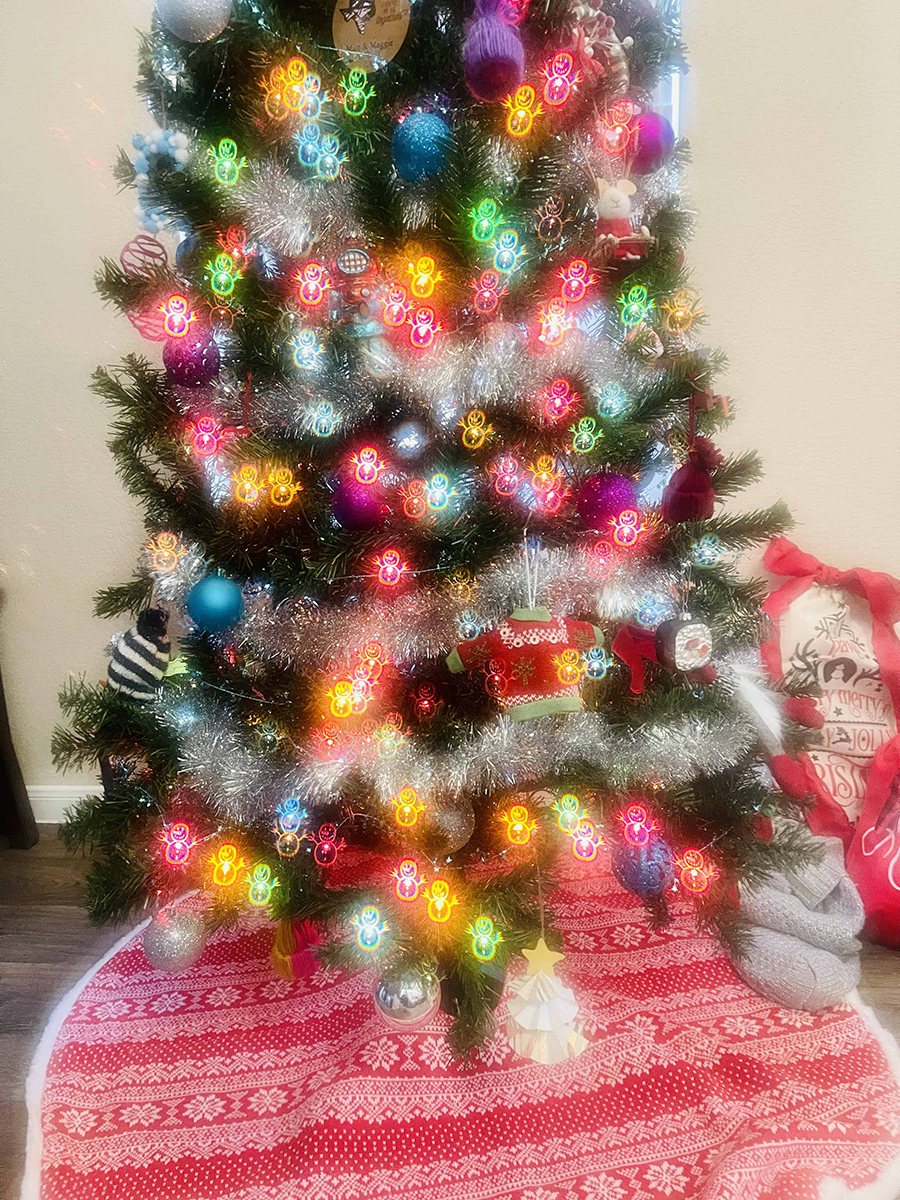 Ugly Sweater Cookie Cutter
American Tradition Cookie Cutters
Cookie baking has never been so much fun, thanks to the Ugly Sweater Cookie Cutter! Your kids will be eager to help you in the kitchen this holiday season and have so much fun decorating their delicious treats.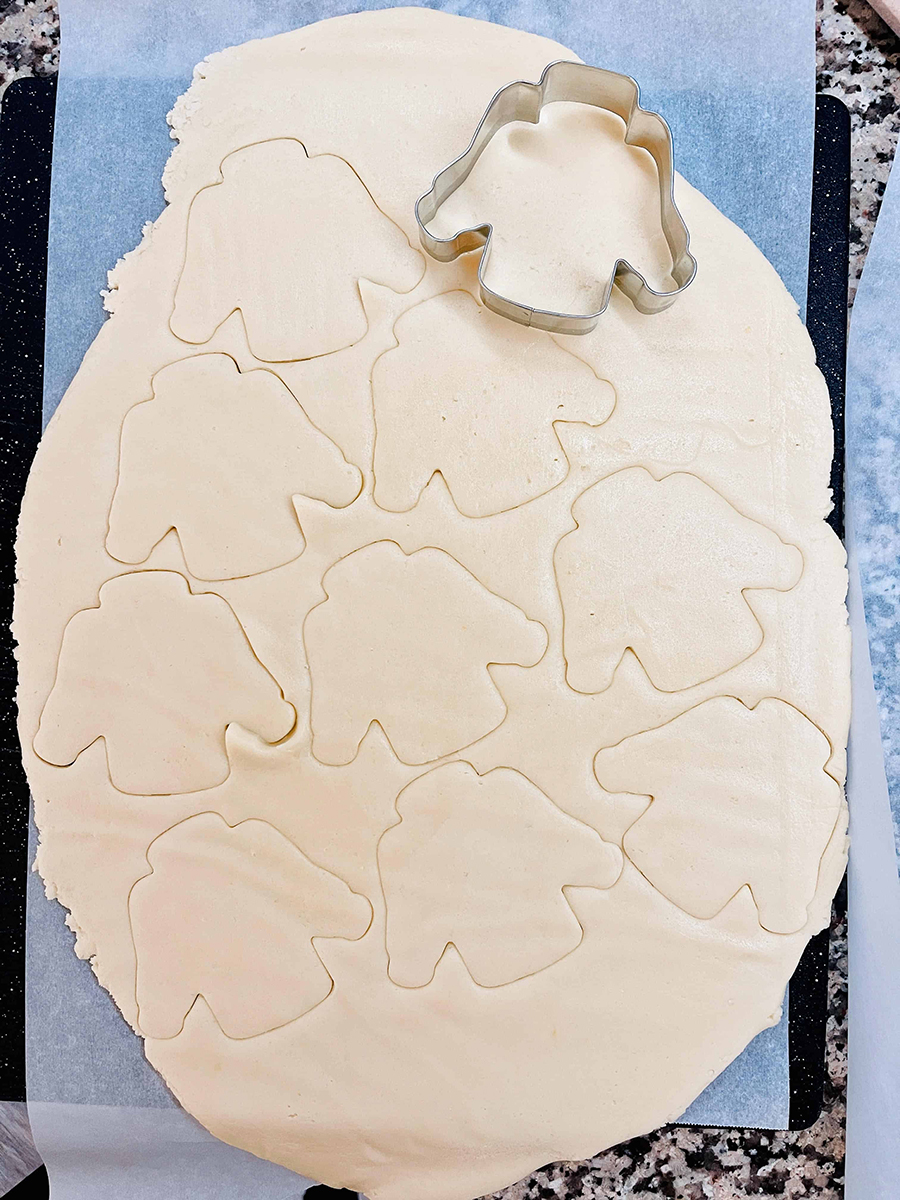 Ugly Sweater Sprinkles
Supernatural
These tacky sweater sprinkles are just like your favorite Christmas sweater, only a little less itchy and made without any of the cringe-worthy ingredients.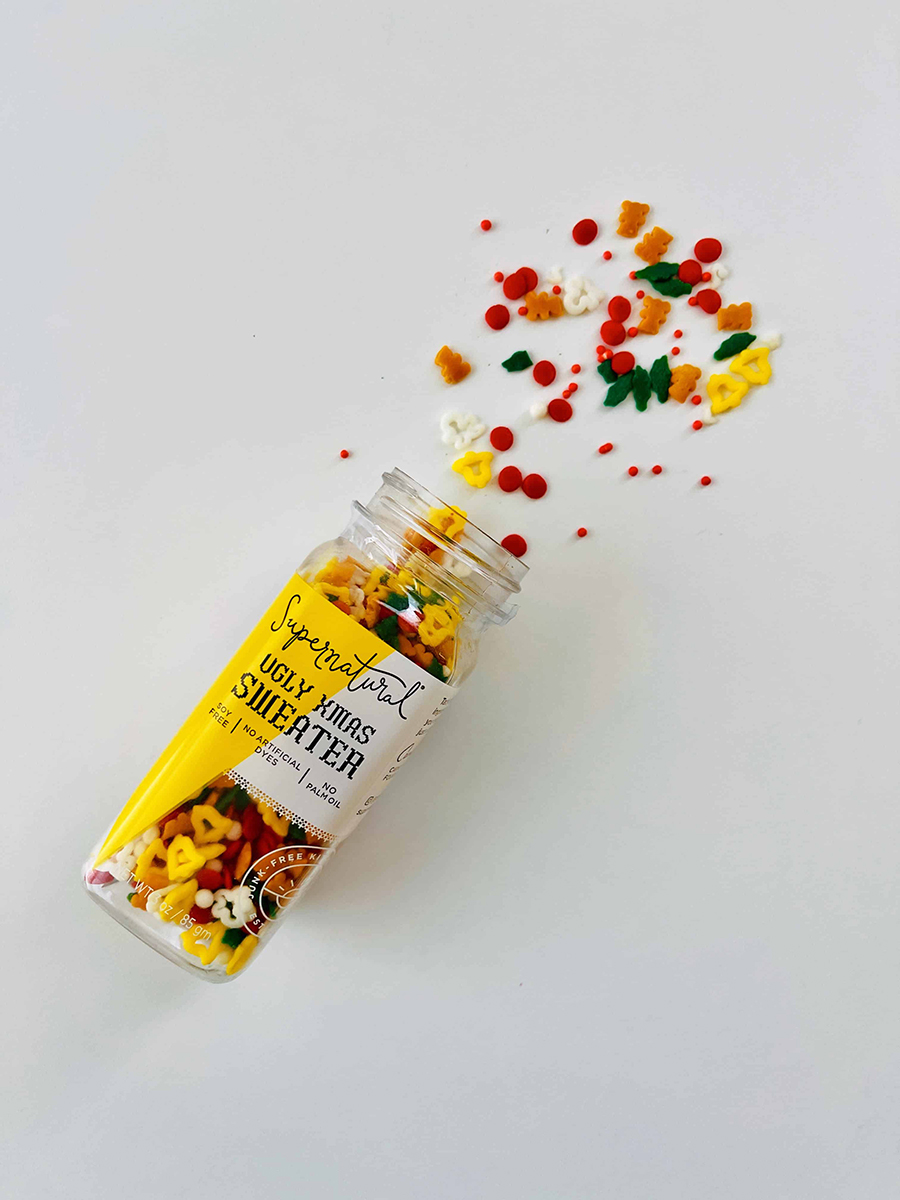 This festive mix of teddy bears, sleigh bells, and holly is vegan, dye-free, and made from plant-based sources like beets. It's also free of soy, palm oil, and confectioner's glaze.
Upcycled Sugar Cookie Mix
Renewal Mill
Whip up a tasty treat with the family in no time with this sugar cookie mix. It's perfect for making and decorating ugly Christmas sweater cookies. This vegan, gluten-free sugar cookie mix is made with organic sugar, plus it's also a good source of fiber. This cookie mix features upcycled ingredients, so you can do your part to fight climate change right in your own kitchen. It's never been more fun to do good for the environment! Each 15-ounce bag yields 24 cookies.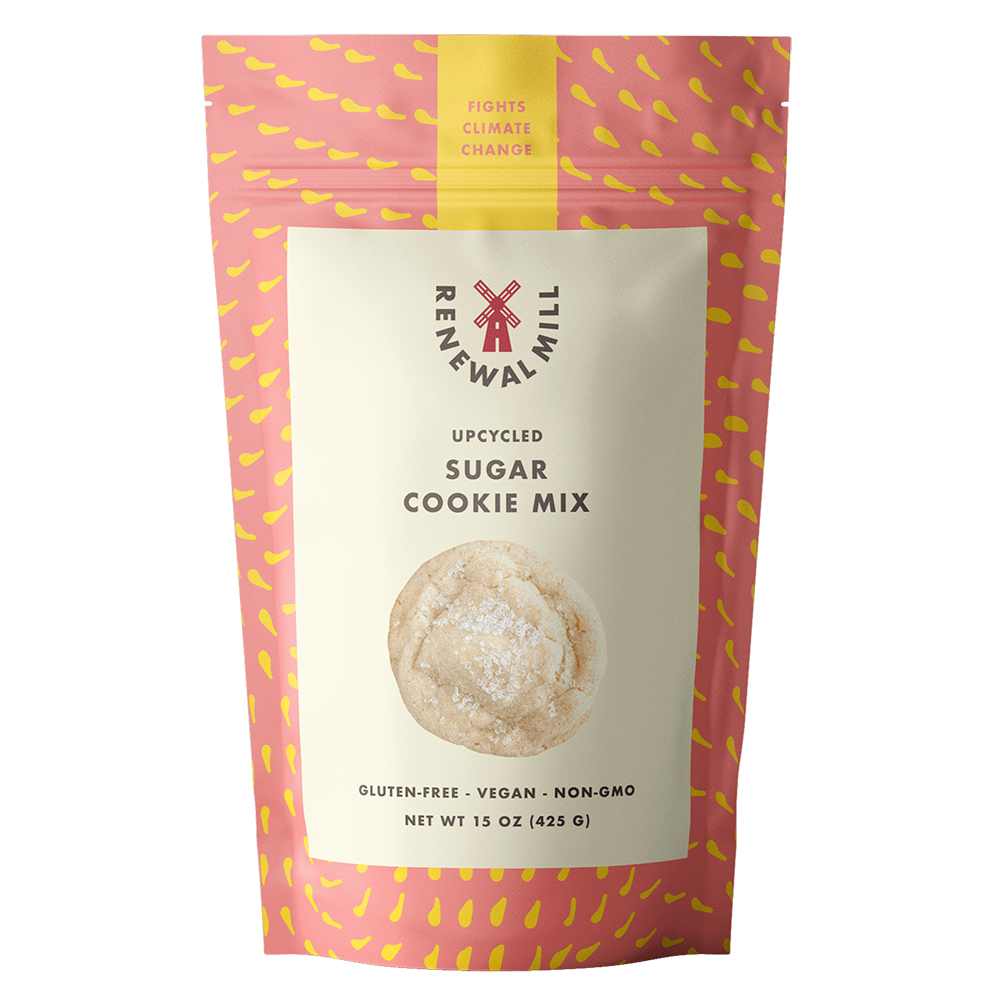 We had a lot of fun decorating these cookies together.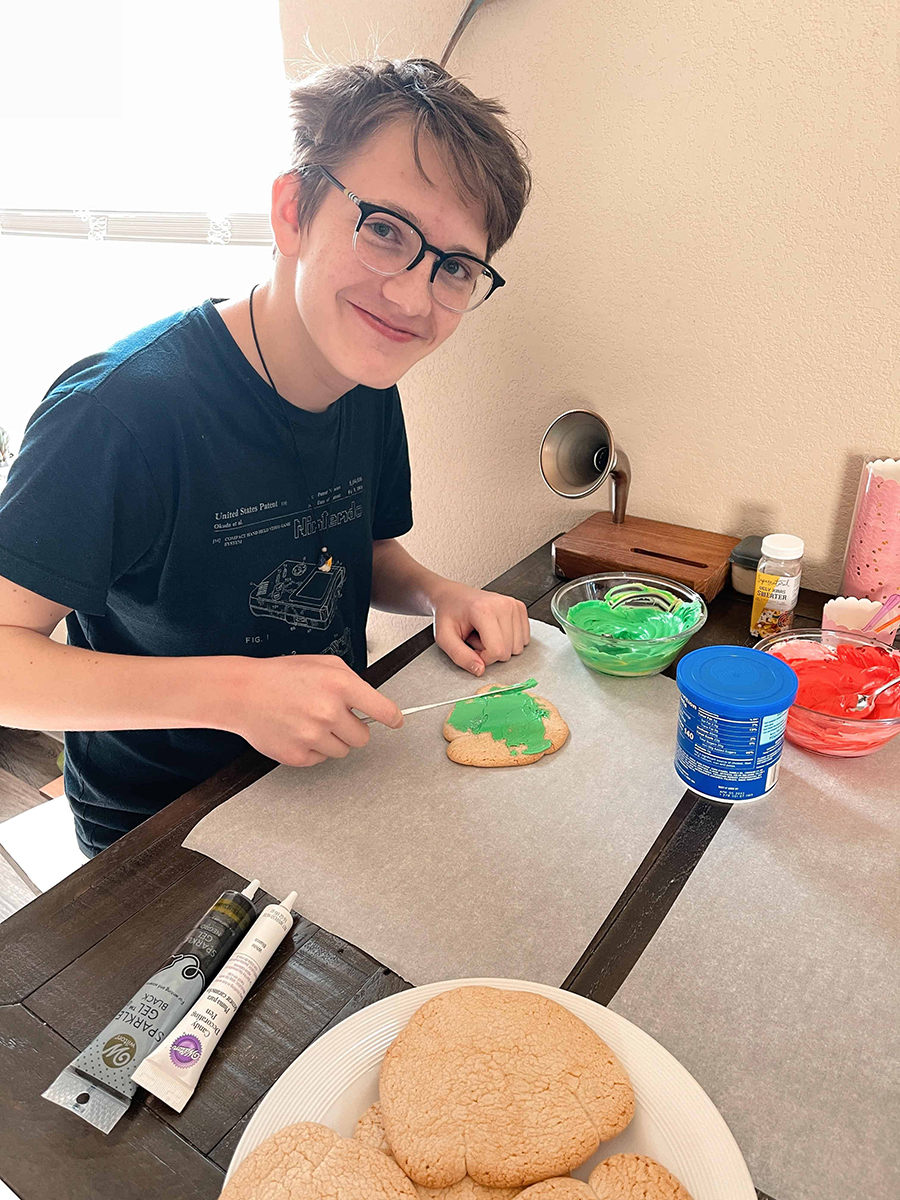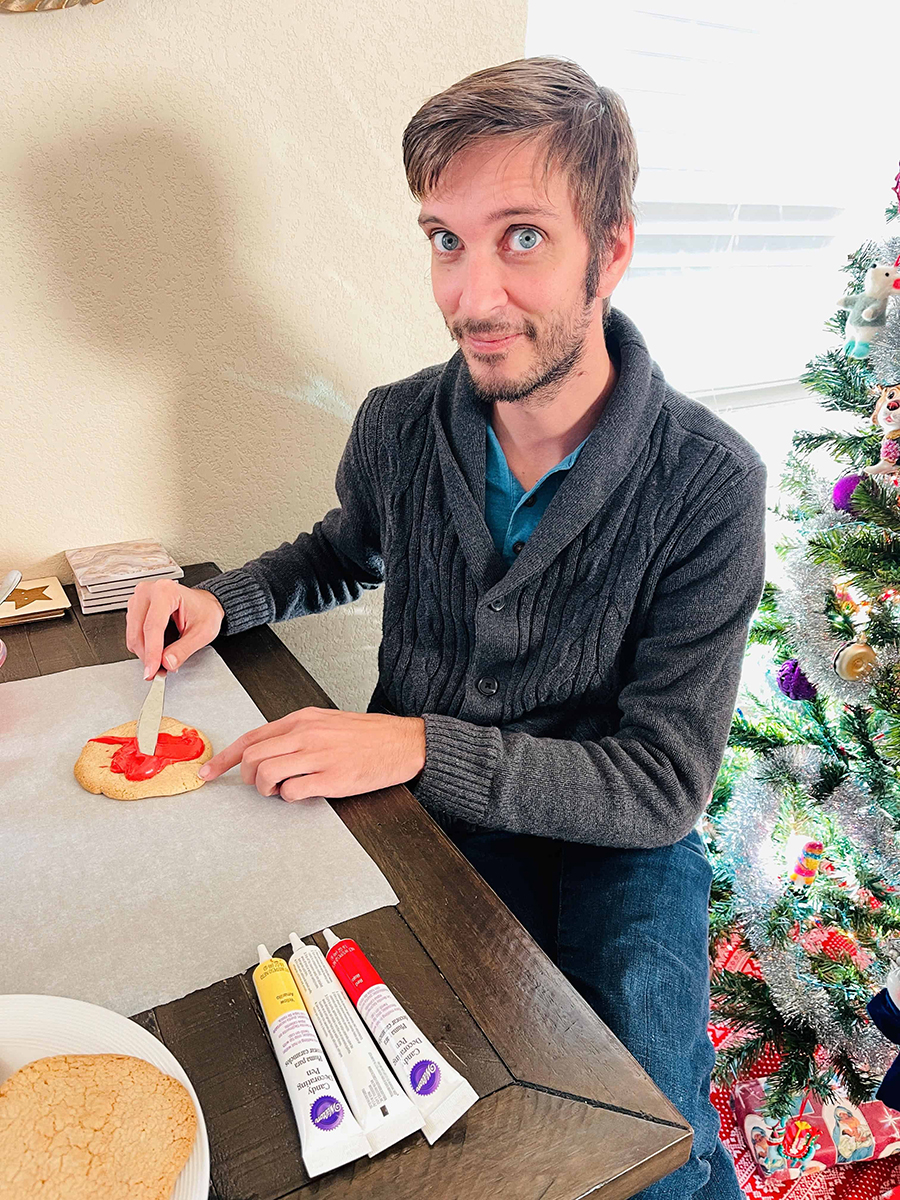 Here's how they turned out: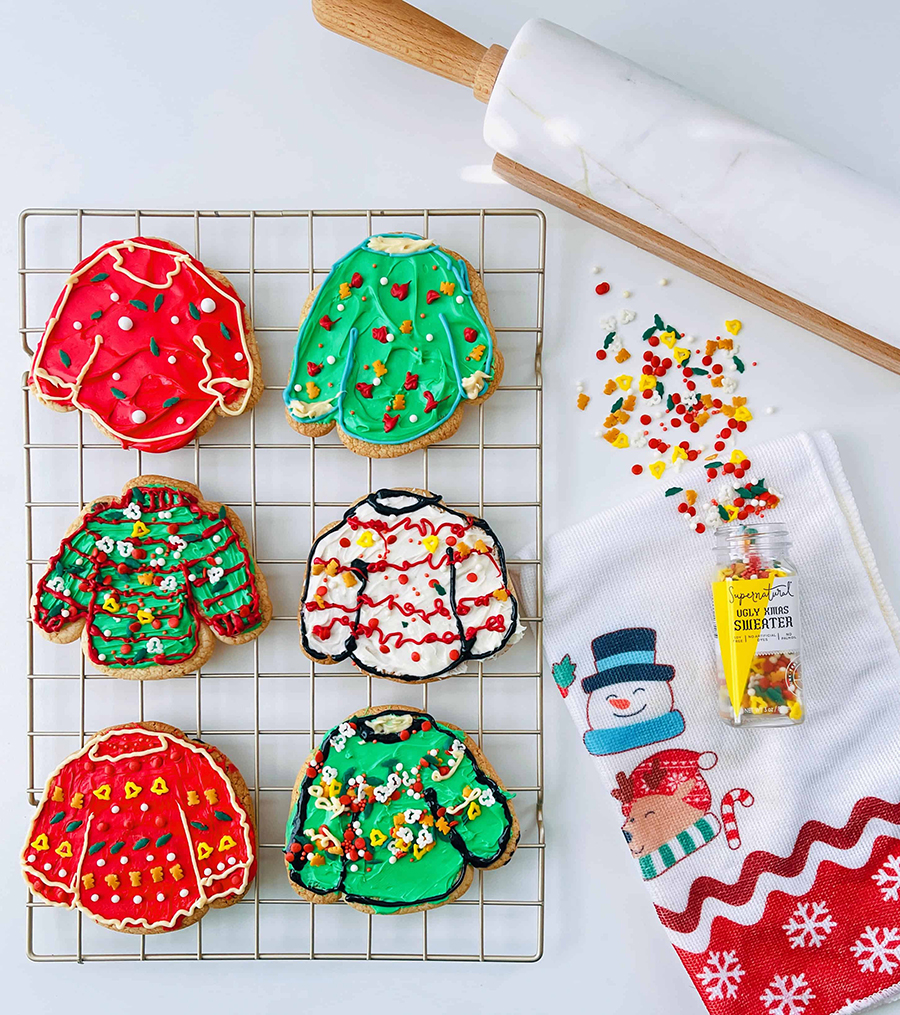 Grandma's Sugar Cookie Holiday Book
Author: Rose Rossner
This sweet board book shares the heartwarming story of the special bond between Grandma and her grandchild.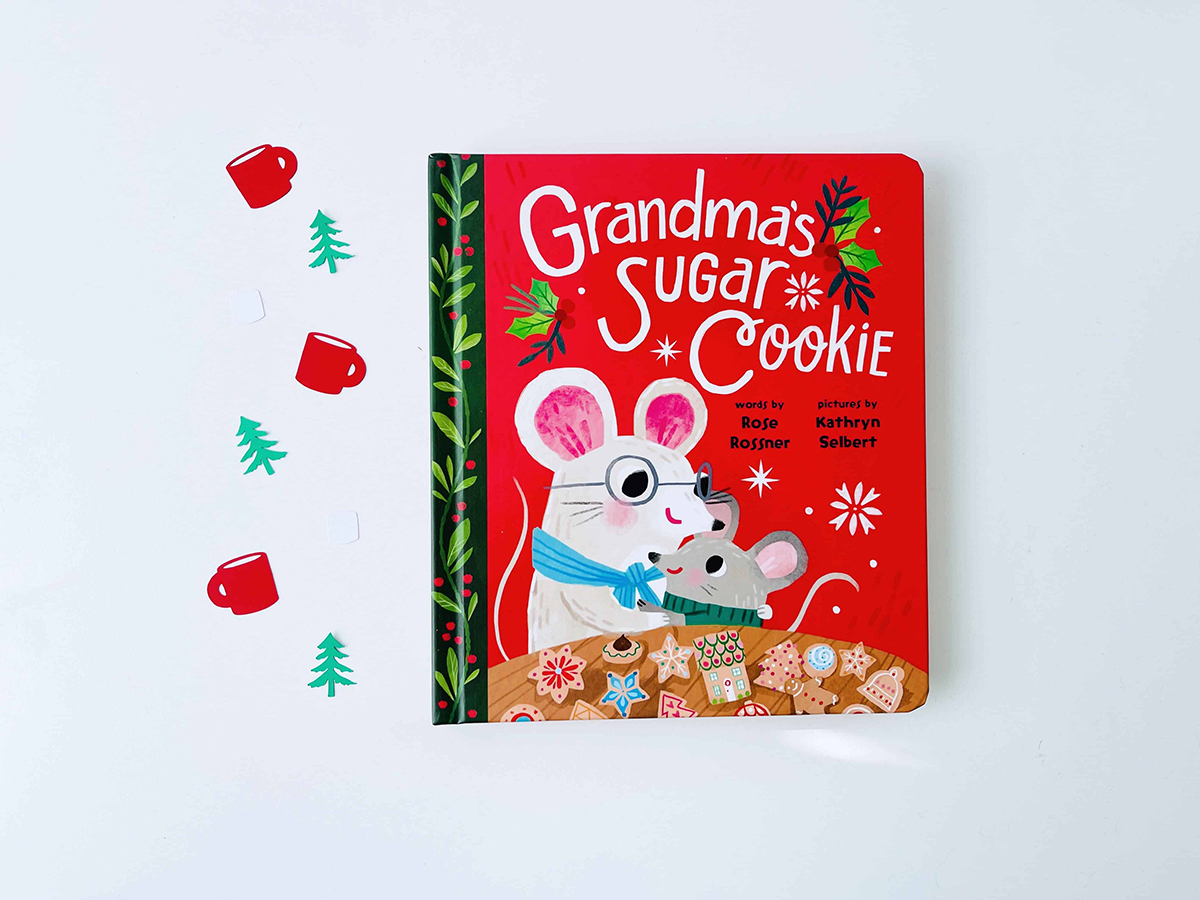 We love it because it's filled with heartfelt rhymes and adorable illustrations and also includes a delicious sugar cookie recipe to try at the end.
Little Three Yellow Starfish
These mini play dough kits are a hit with kids of all ages. Each kit includes homemade playdough and everything your child needs to make their very own snowman.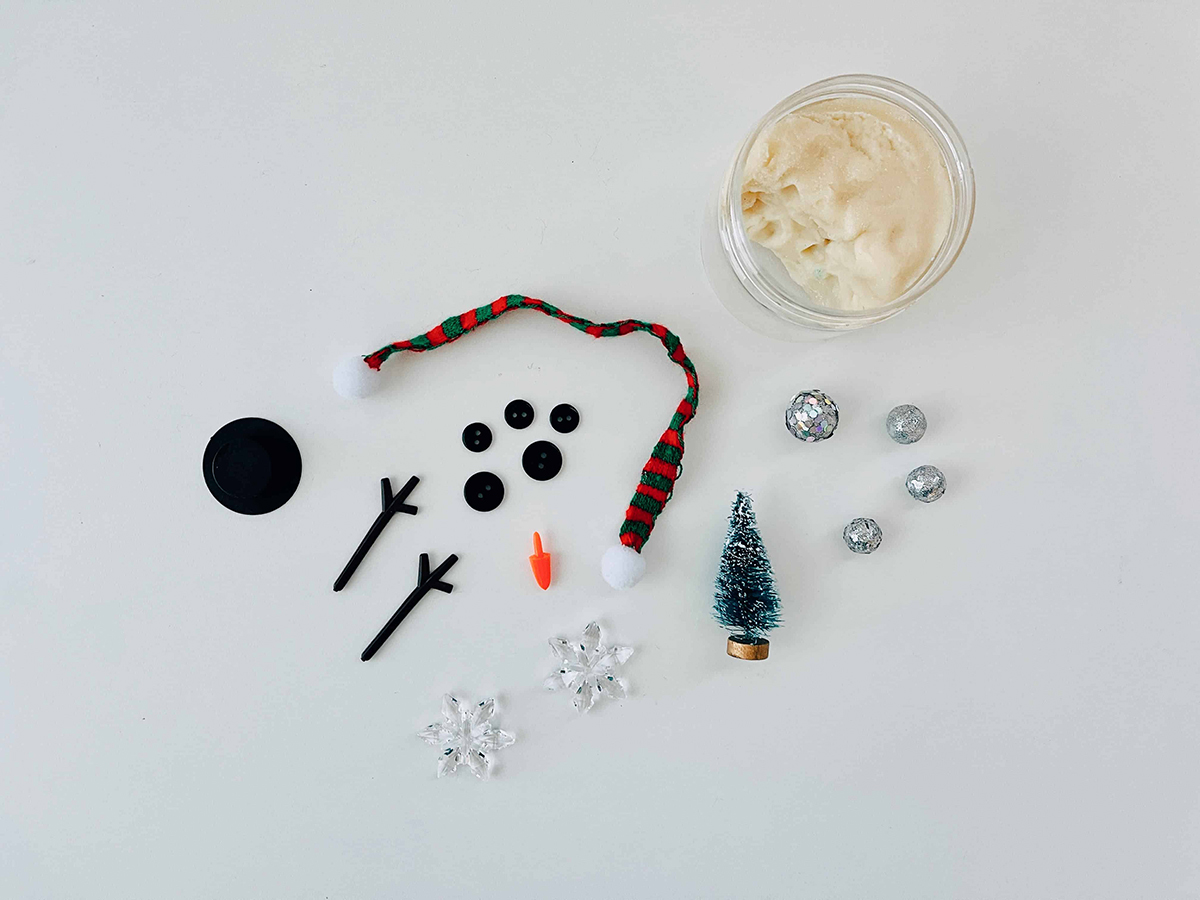 Sensory play is a great way to keep toddlers entertained and engaged. It also helps develop their memory, language, problem-solving skills, and fine motor abilities.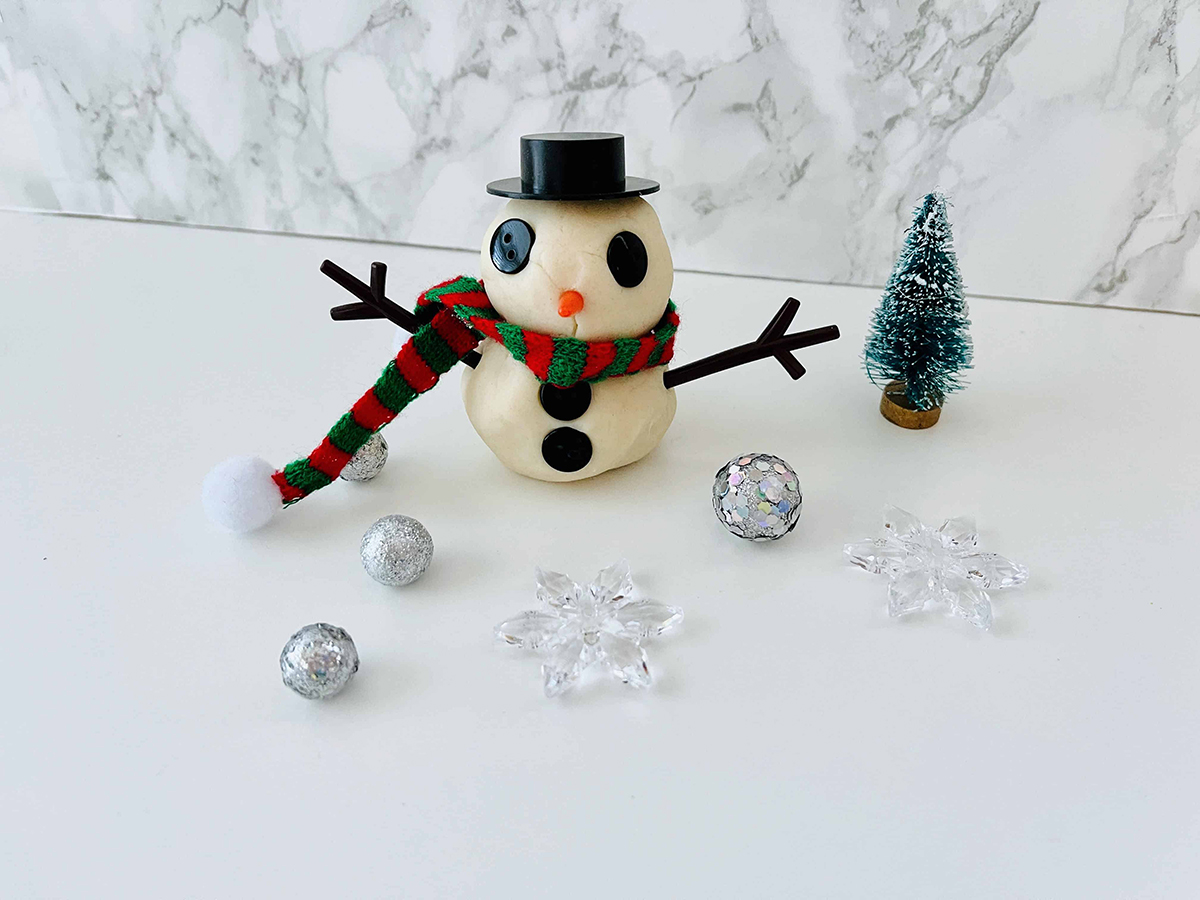 Christmas Tree Grow Kit
The Jonsteen Company
Bring the holidays to life with the unique and magical experience of growing a living Christmas tree! Each kit includes a mini greenhouse, seeds, soil, perlite, as well as easy-to-follow instructions for growing a spectacular family Christmas tree. We wanted to include this tree growing kit in December's children's monthly gift box because we thought it would make a wonderful family tradition. This grow kit is 100% guaranteed, so if your seed fails to germinate or your seedling perishes, The Jonsteen Company is happy to provide a free replacement seed. So if you're having trouble growing your tree, you can reach out to them through their Tree Help Line (1-888-387-3379). Additionally, their website has a wealth of educational information and videos on tree growth and care.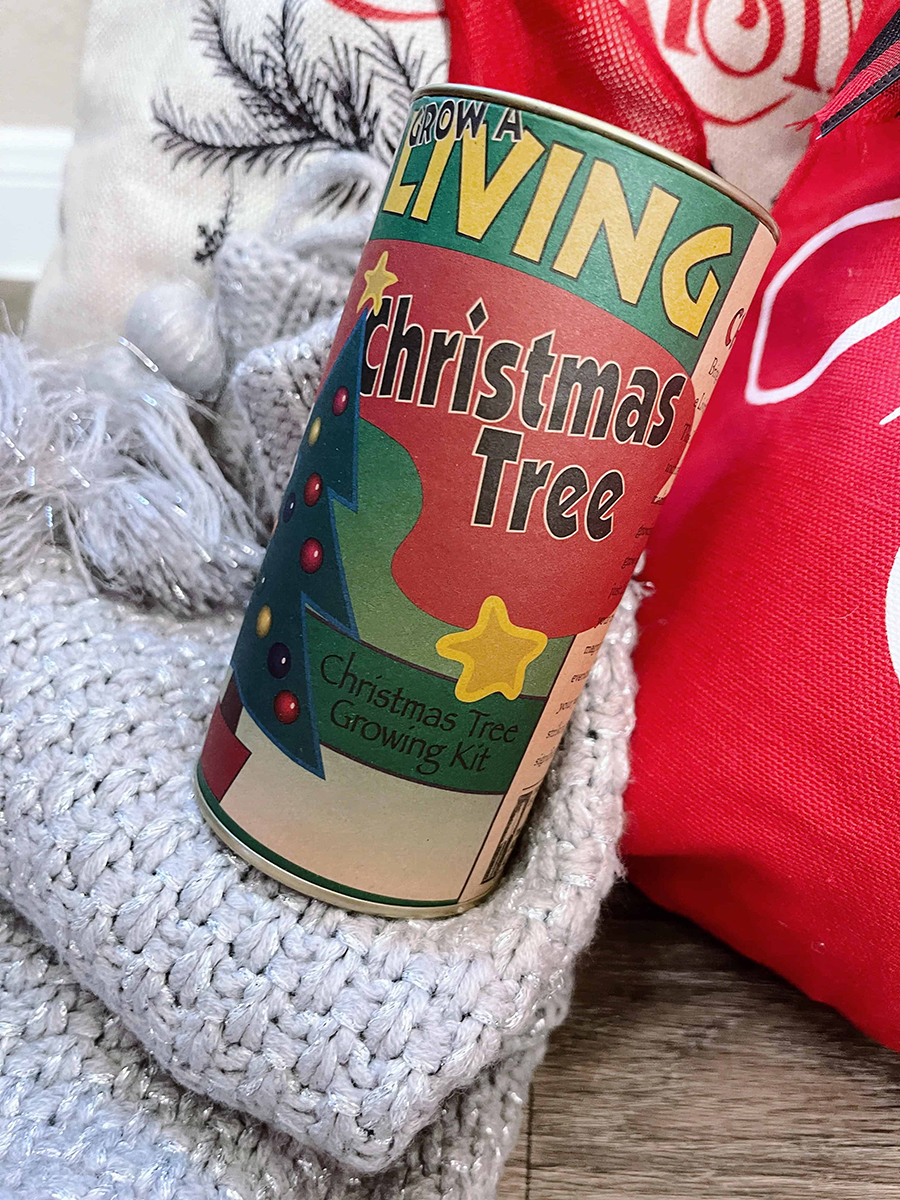 North Pole Snow Kit
Inklings Paperie
You and your child will be amazed when the snowflakes in this kit expand 100 times their original size. Each kit includes everything you need to make 16 cups of fluffy snow, all you have to do is add water! We included this snow kit in this month's children's gift box because it's excellent for parties, making snow slime, or as a simple indoor sensory exercise for children. Send it to friends and family in warmer climates so they can experience the joy of snow.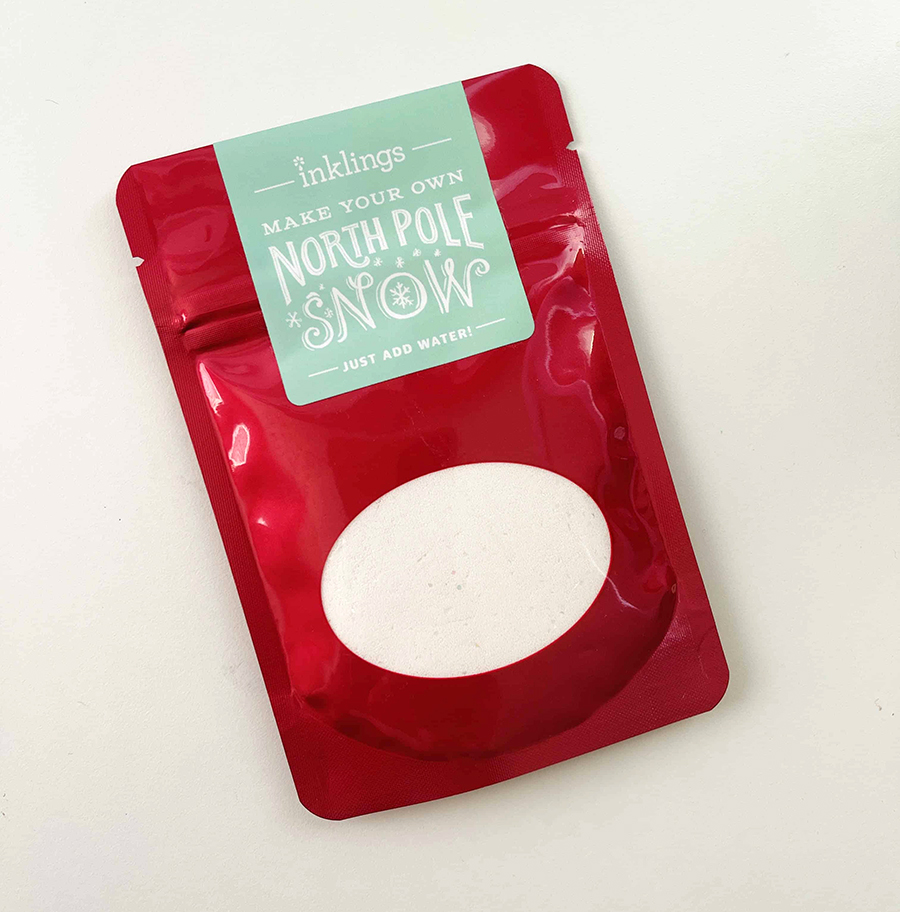 Premium Craft Hot Chocolate
Treehouse Originals
The holidays aren't complete without hot chocolate! This craft drinking chocolate features ethically sourced ingredients from a Peruvian farmers cooperative.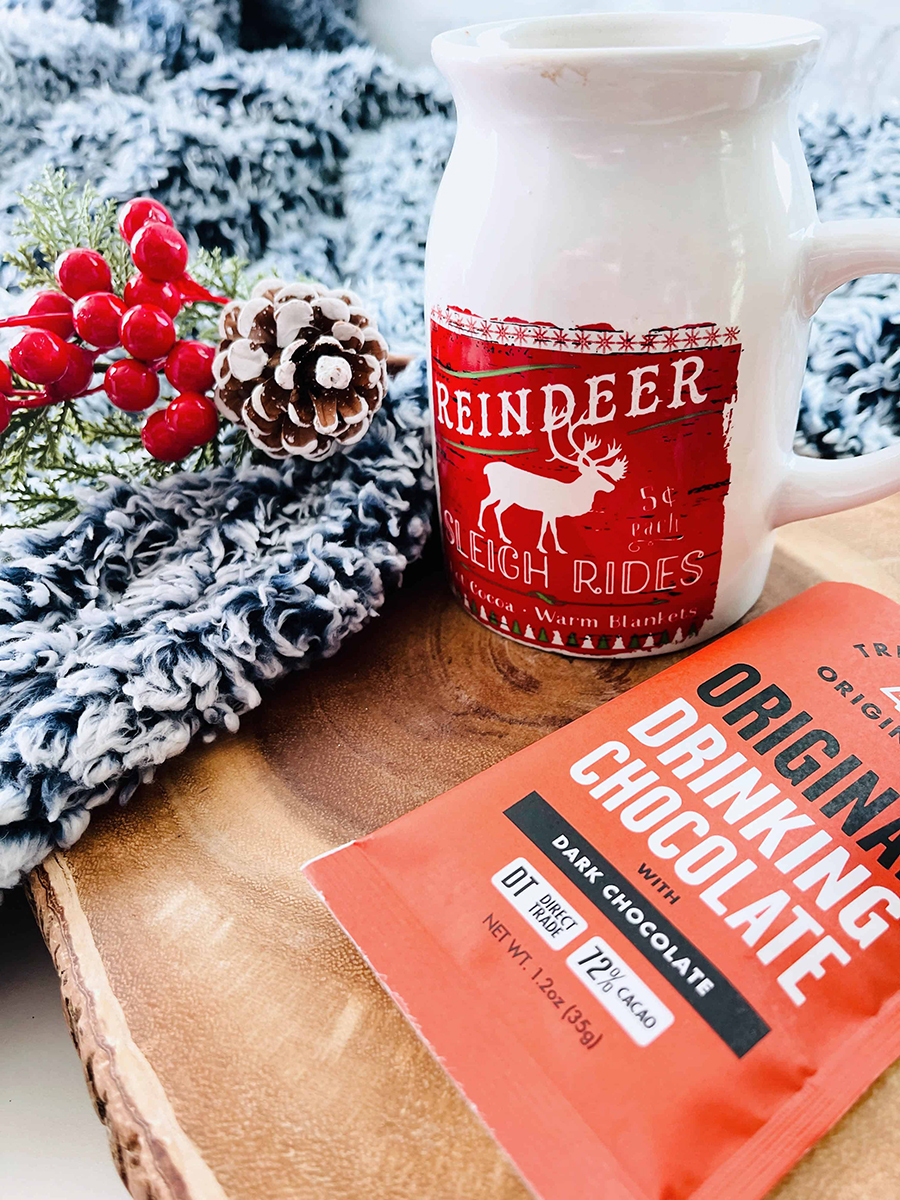 We wanted to include this item in our children's gift box this month because we wanted moms to treat themselves too. This cocoa is perfect because it's all-natural so it doesn't contain any preservatives or refined sugars.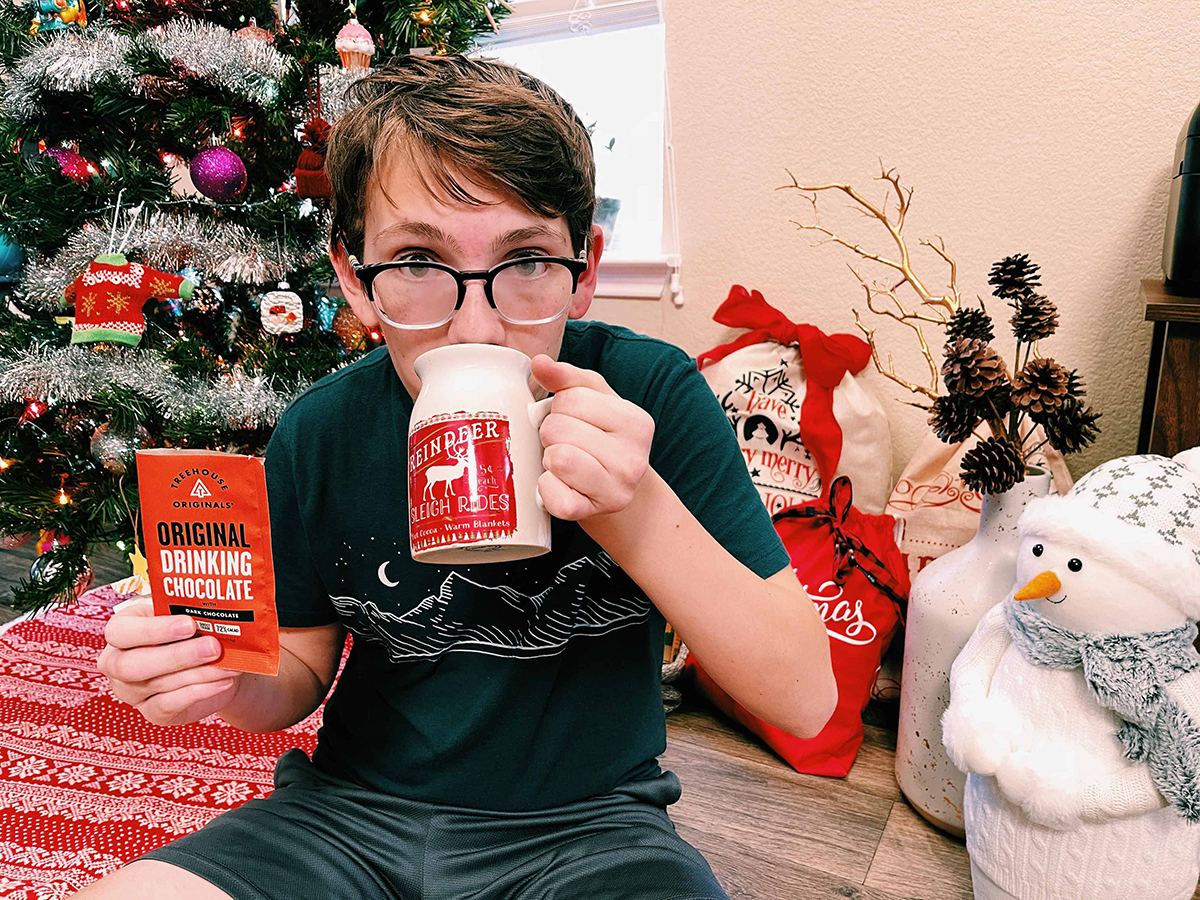 Harris Girls & Co.
This pretend Santa's Sleigh driving license is a fun little seasonal gift for both kids and adults who enjoy the magic of the holidays.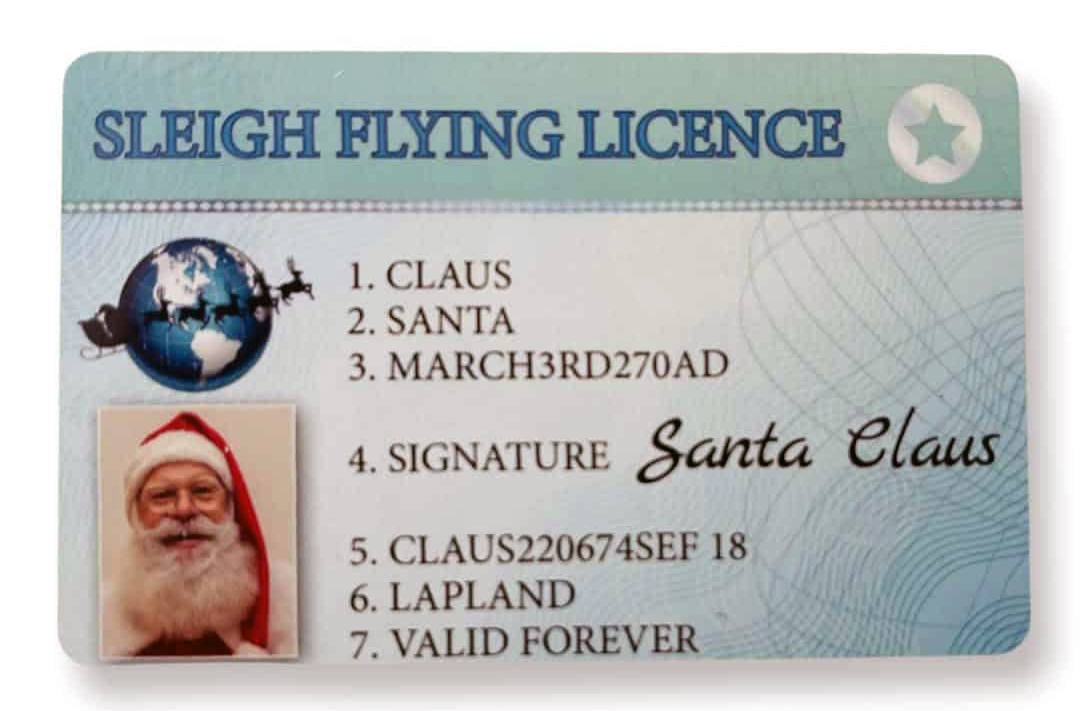 This handcrafted license includes an official North Pole watermark, a list of reindeer authorized to pull Santa's sleigh, and, of course, Santa's official signature! This is a wonderful gift that will last a lifetime.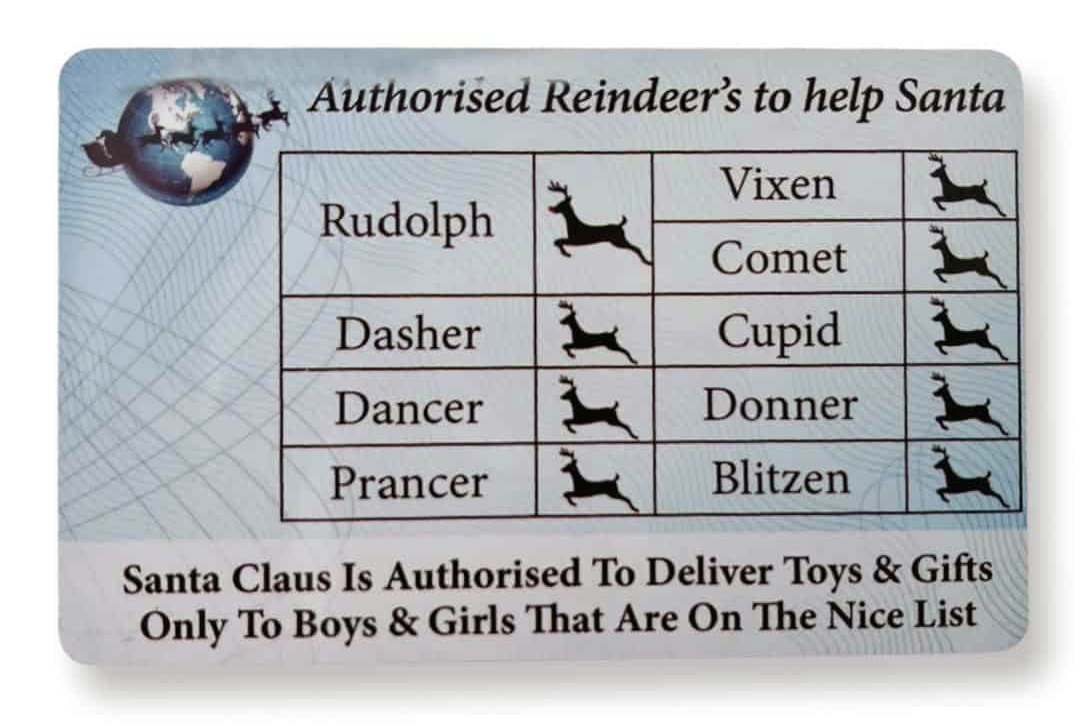 Comment below and tell us what you thought of our December children's monthly gift box. Our favorite find were the 3D snowman kids play glasses because they were such a fun unique find for this month's theme.
Love spending time with your children and supporting small women-owned businesses in the US? Then our subscription box is for you! Click here to reserve a next month's box today.