One thing you can count on over the holiday season is spending quality time with the ones you love. Our December ❄️Sweater Weather❄️ box featured all kinds of wonderful products to get us in the holiday spirit, including a festive double pom-pom hat, a first cup for baby, a Christmas tree grow kit, and one of the best holiday books out there. This box truly makes the perfect first Christmas gift for baby and mom.
Because we customize each box based on your baby's age and developmental stage, the things in your box may differ somewhat. Also, don't forget to check out this month's Howdy Kid's unboxing.
Kimoley
This cute, practical, and environmentally conscious baby bag is lightweight and compact. We included it in this month's baby box because it's so perfect for holiday visits to Grandma's house.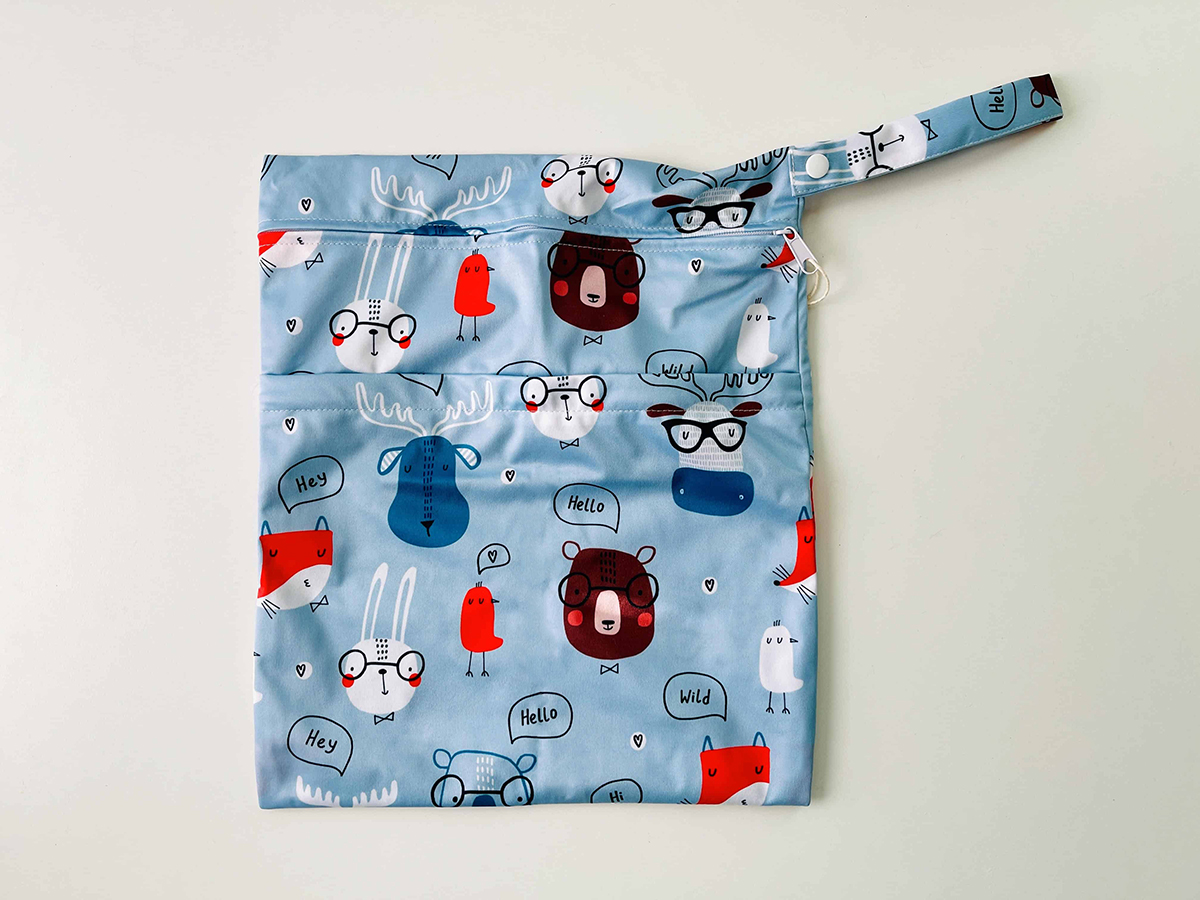 It features a strap with a snap closure, so it easily attaches to a stroller, plus an extra front pocket for keeping items separated and organized.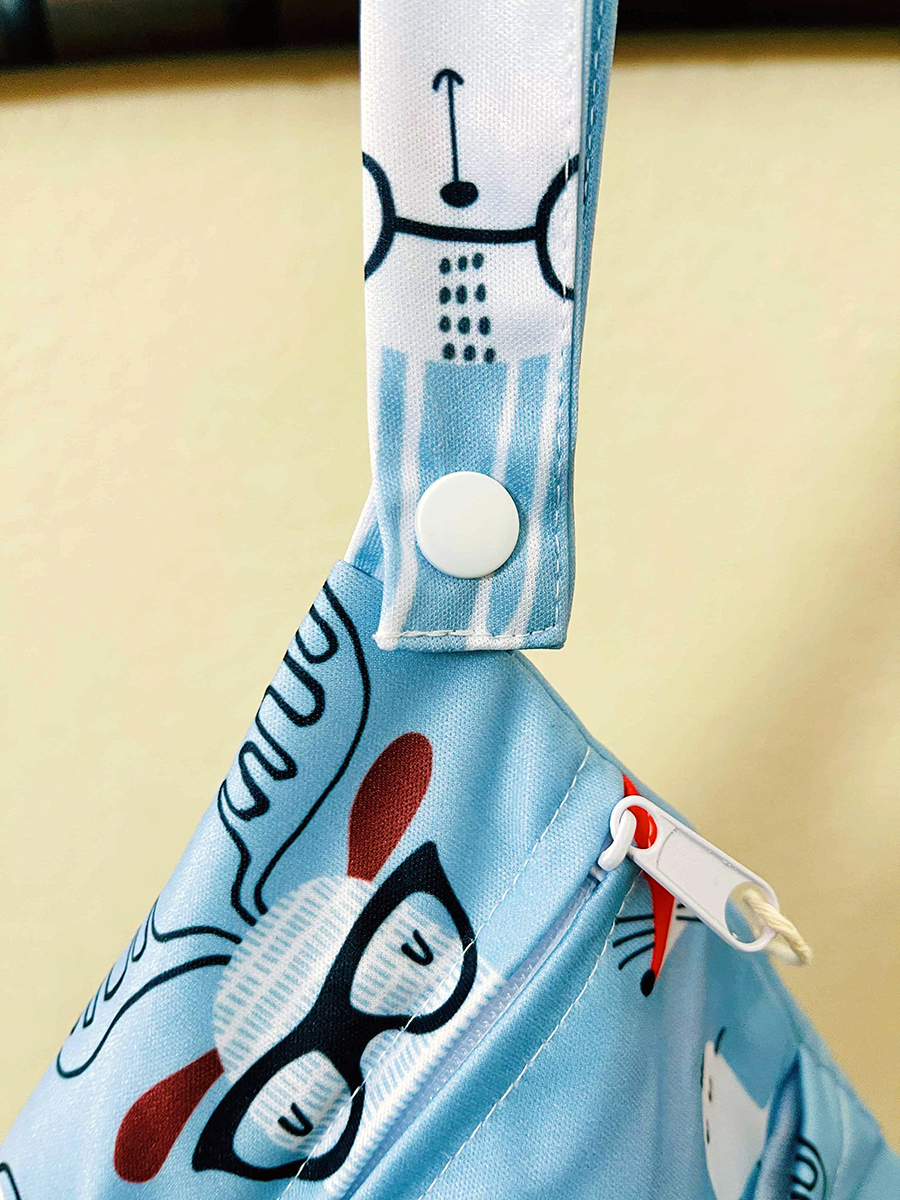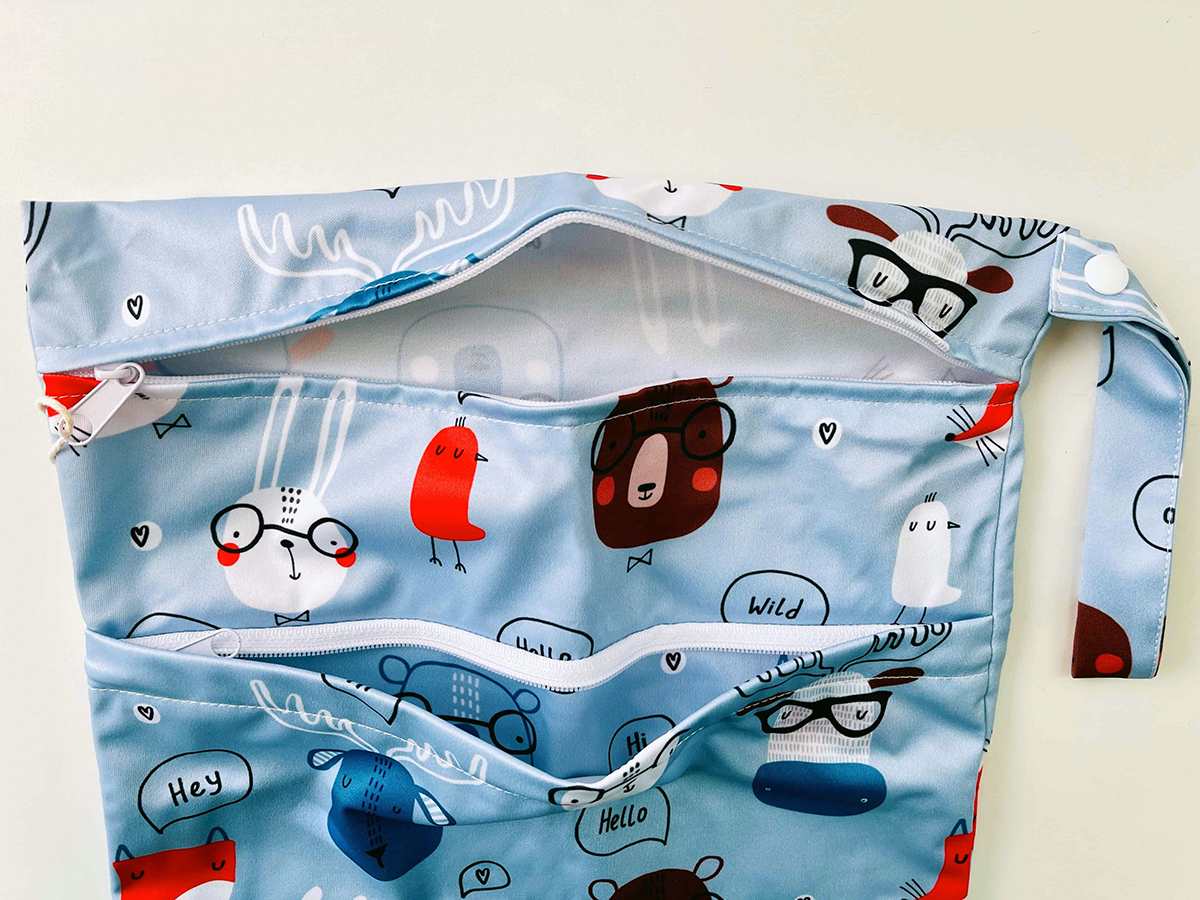 It's large enough to hold anything from damp towels to dirty diapers and clothes, and the zipper keeps everything inside safe and secure.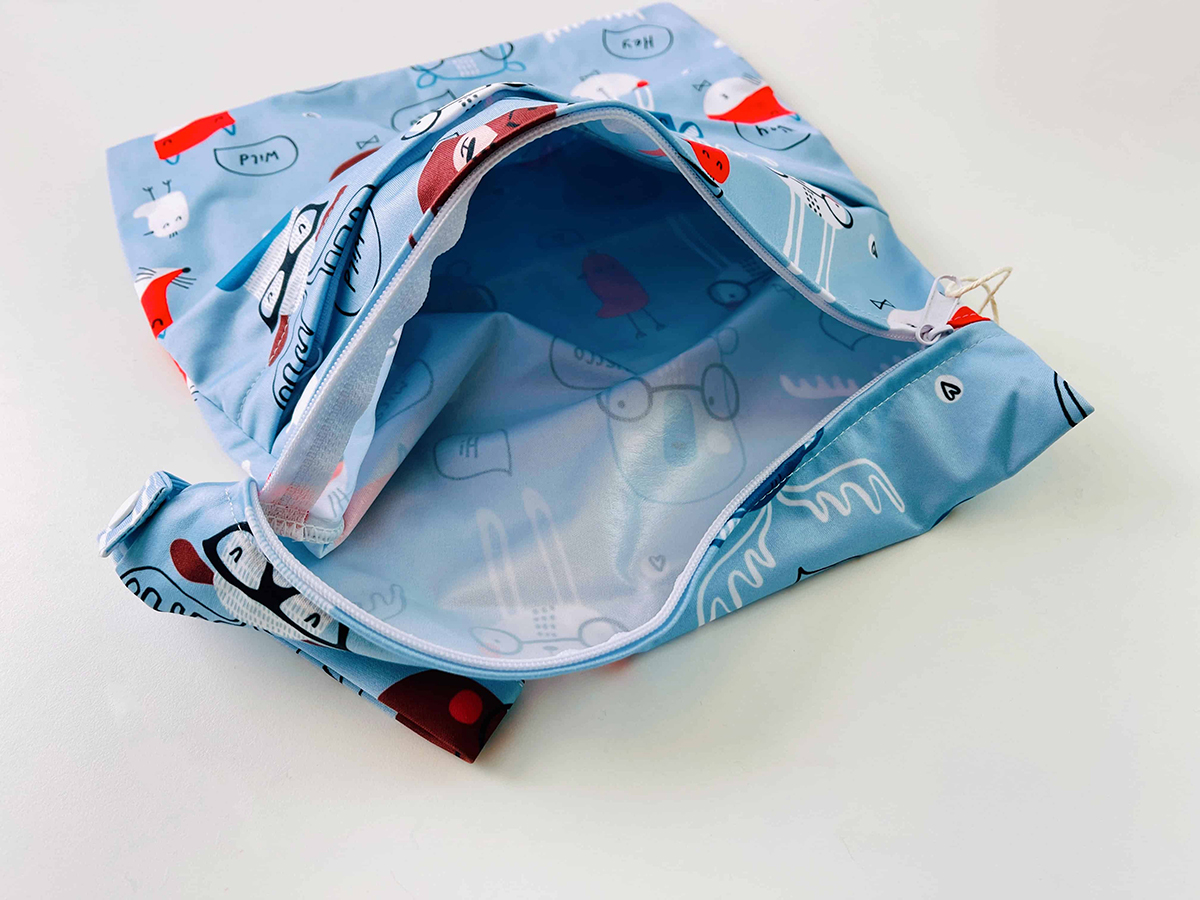 It's also low-maintenance and simple to clean; just machine wash on cold and hang to dry.
Dorothy's Reason
These hilarious and adorable winter baby socks will have you in the Christmas spirit in no time! They're comfy cozy, and stylish so you know they'll look wonderful in your Christmas family photos. These adorable 'Home Alone' themed shocks are handcrafted in Wisconsin and make an excellent gift for baby's 1st Christmas.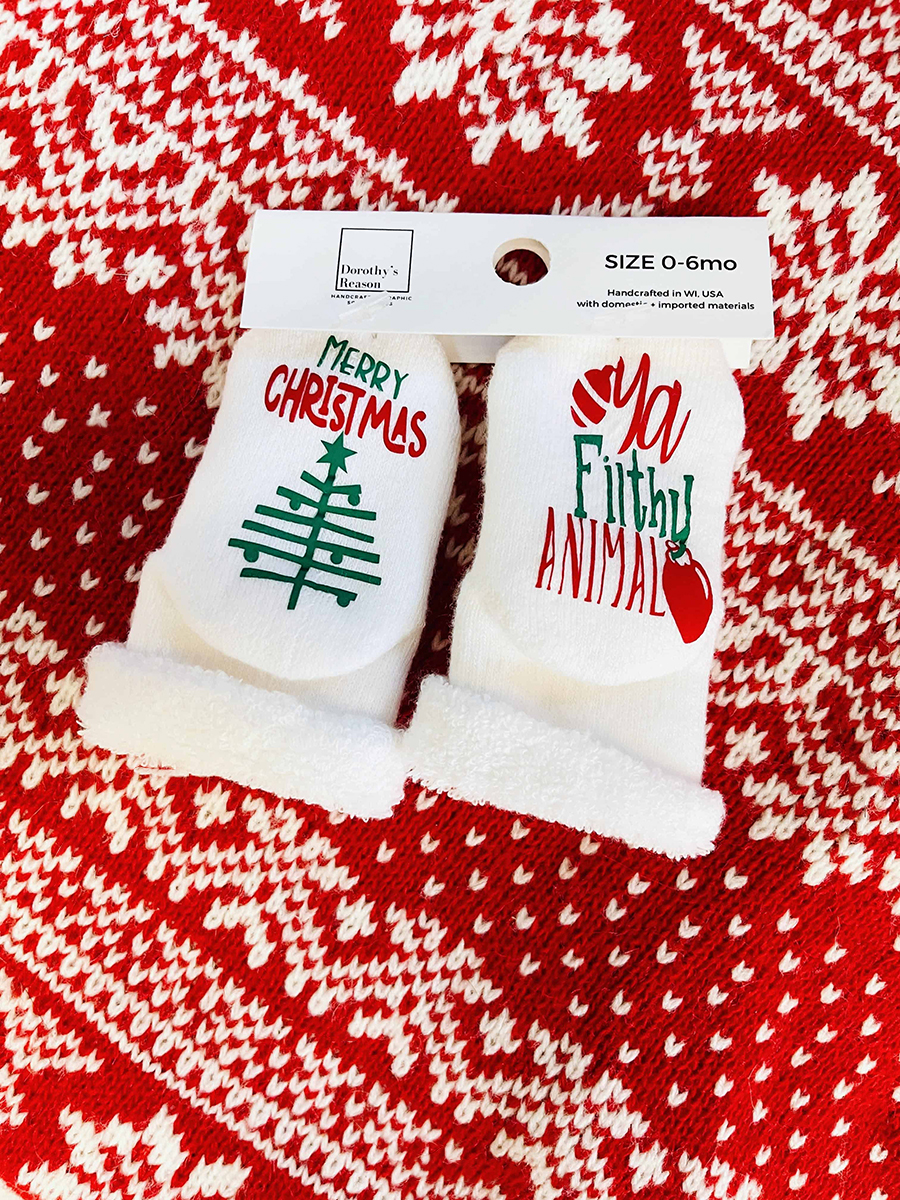 Huggalugs
There's nothing like a cozy knit hat for the holidays, and this adorable pom-pom beanie hat for babies is no exception! It's the perfect accessory for the holiday season and makes an ideal gift for celebrating baby's first Christmas. It features a luxuriously soft yarn twist that will keep your little helper cozy and cheerful all season long. Style it with a pair of cozy legwarmers and a jolly t-shirt for the perfect holiday look. This pom-pom baby hat features 100% acrylic yarn, so be sure to hand wash it with cold water.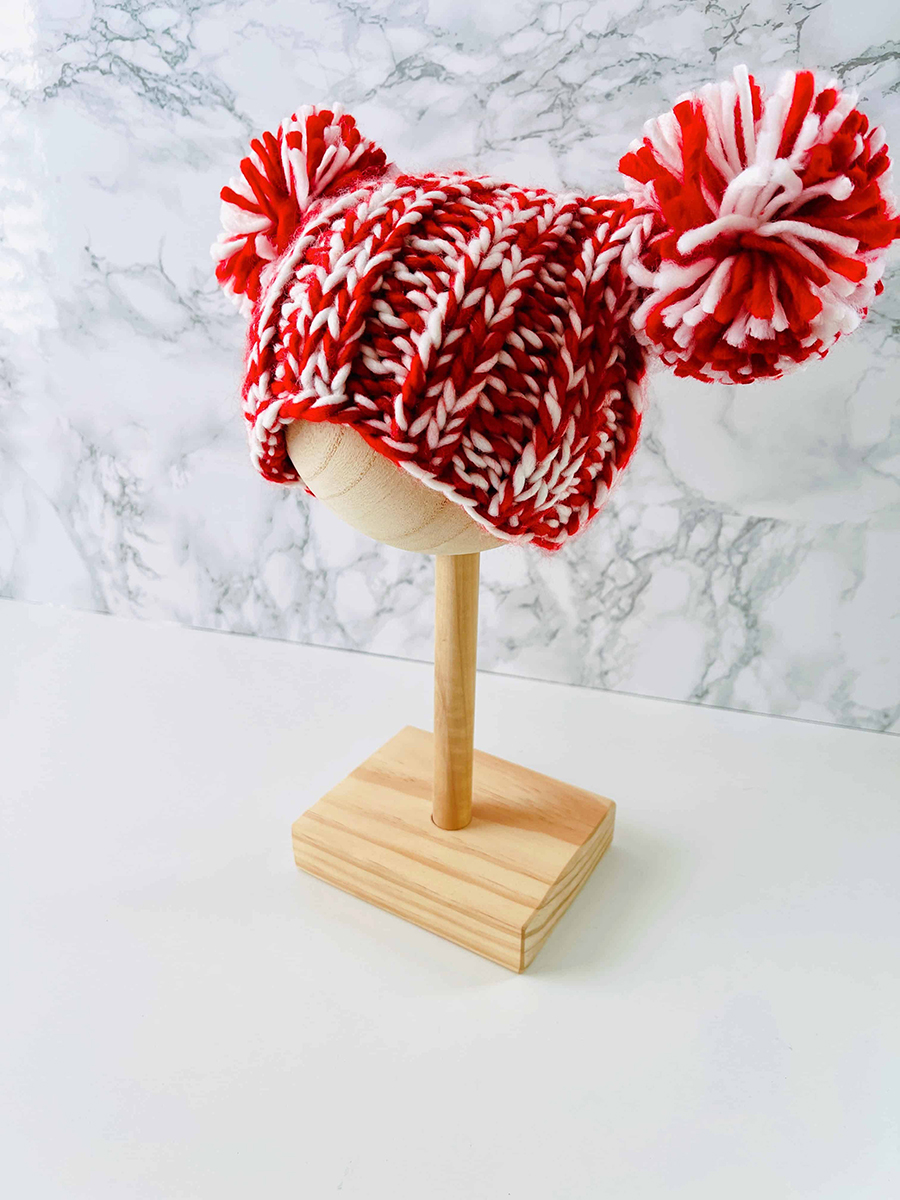 Premium Craft Hot Chocolate
Treehouse Originals
This rich, fudge-like hot cocoa is created with genuine dark chocolate sourced responsibly from a farmer-owned cooperative in Northern Peru.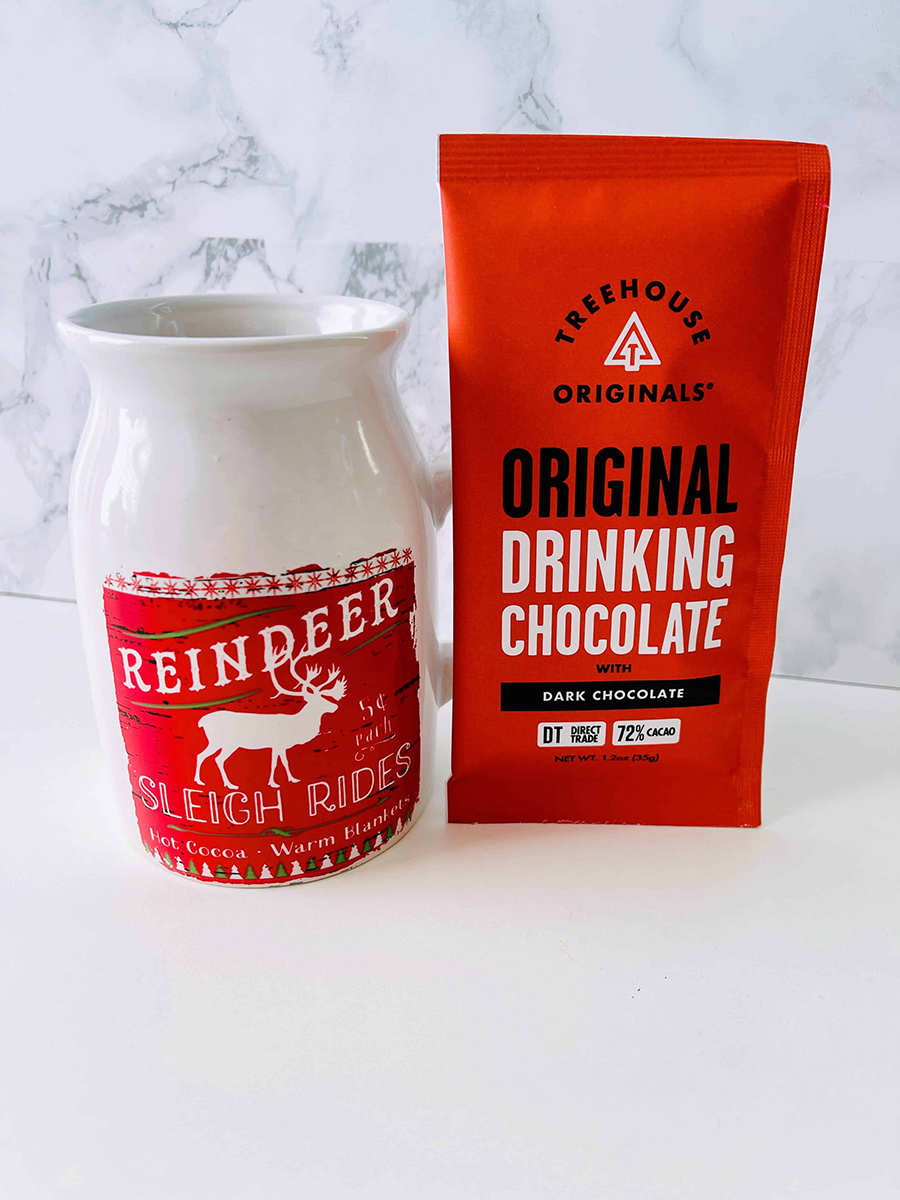 It doesn't contain any preservatives or refined sugar. They're in small batches to bring out the distinct flavors of each cacao bean.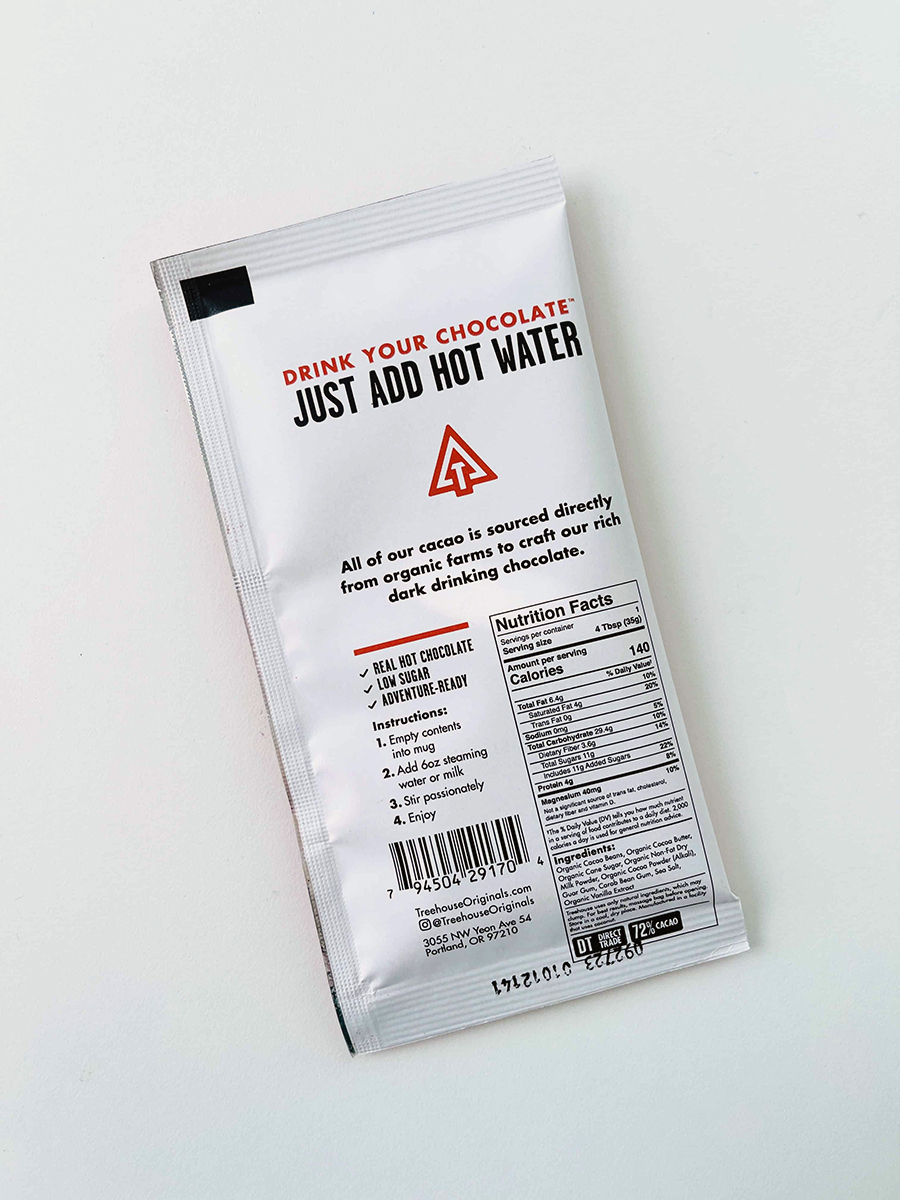 Treehouse Originals hot chocolate is a perfect Christmas time treat because it wonderfully captures the spirit of craft chocolate making.
Collapsible Snack Cup for Baby
Heritage & Vine
These collapsible snack cups are portable, convenient, and perfect for snacking on the go. The collapsible feature makes it simple to pack just the right amount of food, while the dustproof lid fits securely over the snack cup keeping dirt, sand, and grass out of baby's food.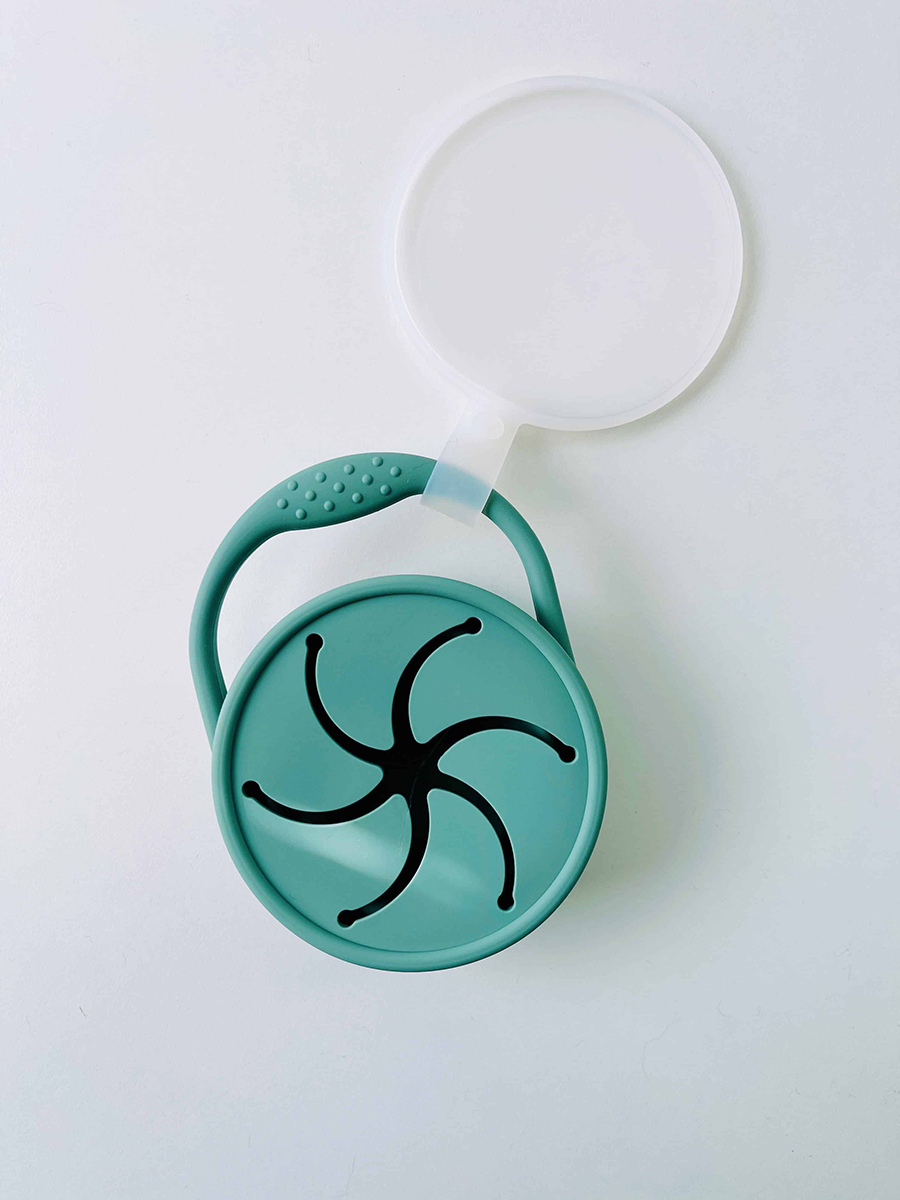 You can store it with the lid on, so you won't ever have to worry about losing another cover again, and there will be no more empty snack containers wasting space in your baby's diaper bag or your kitchen cabinet!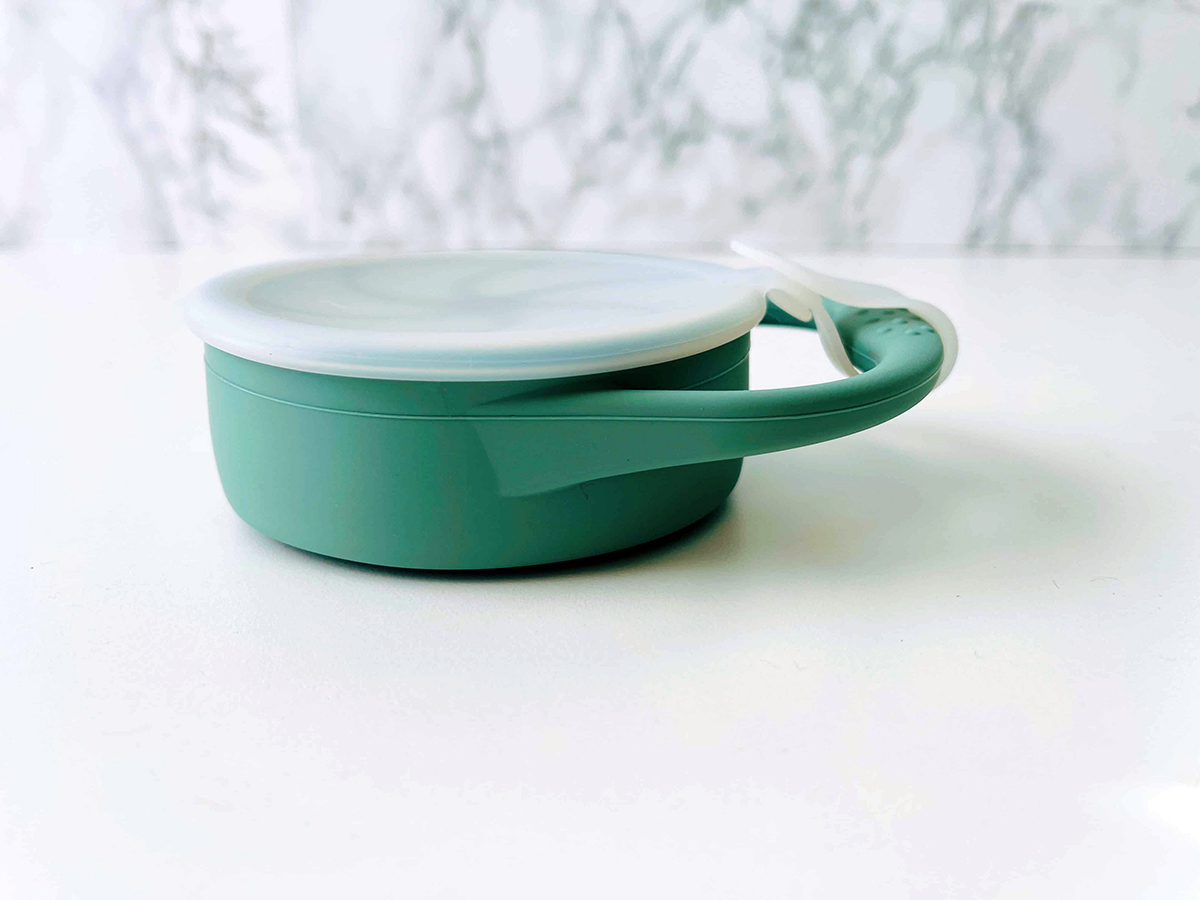 These handy snack cups are FDA-certified and feature a BPA-free silicone shell, so they're more durable and less likely to break, unlike the overwhelming majority of the plastic snack cups on the market.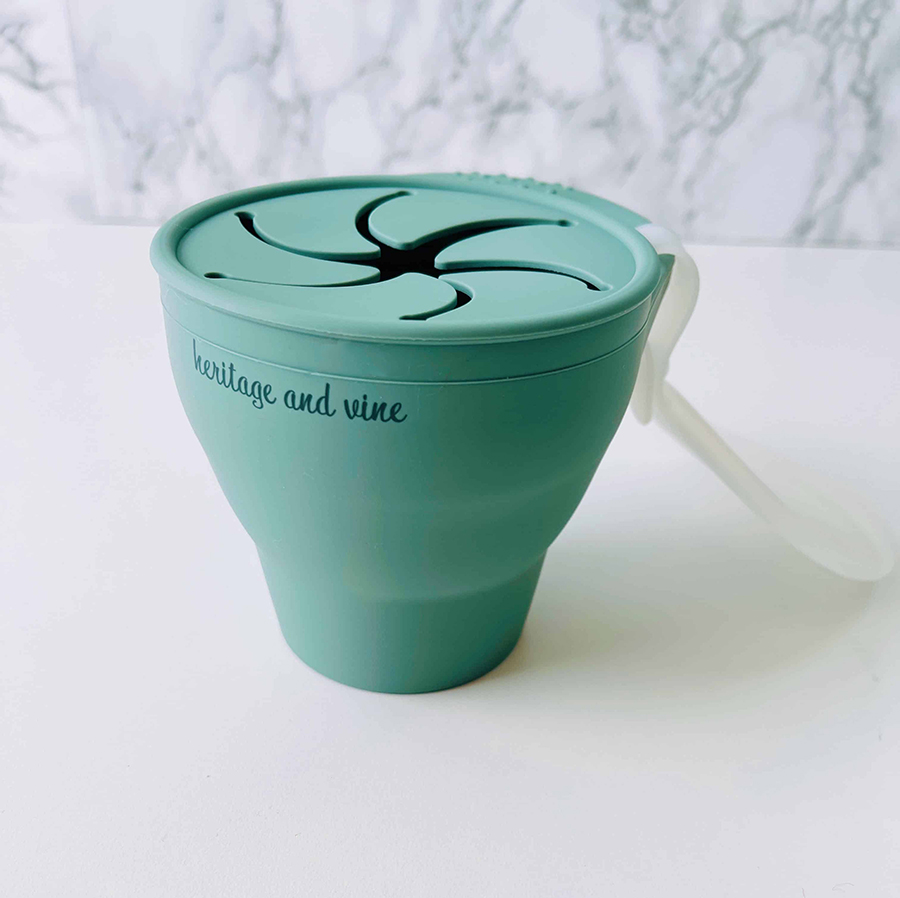 They're also easy to keep clean and are top-rack dishwasher safe.
Christmas Tree Grow Kit
The Jonsteen Company
Bring the holidays to life by planting a real Christmas tree! This kit includes everything you need to grow a spectacular family tree. We thought this would make an excellent little gift for celebrating baby's first Christmas. It's also 100% guaranteed so if your seed doesn't germinate or your seedling dies, The Jonsteen Company will gladly replace it for free. If you're experiencing problems growing your tree, call their Tree Help Line at (1-888-387-3379).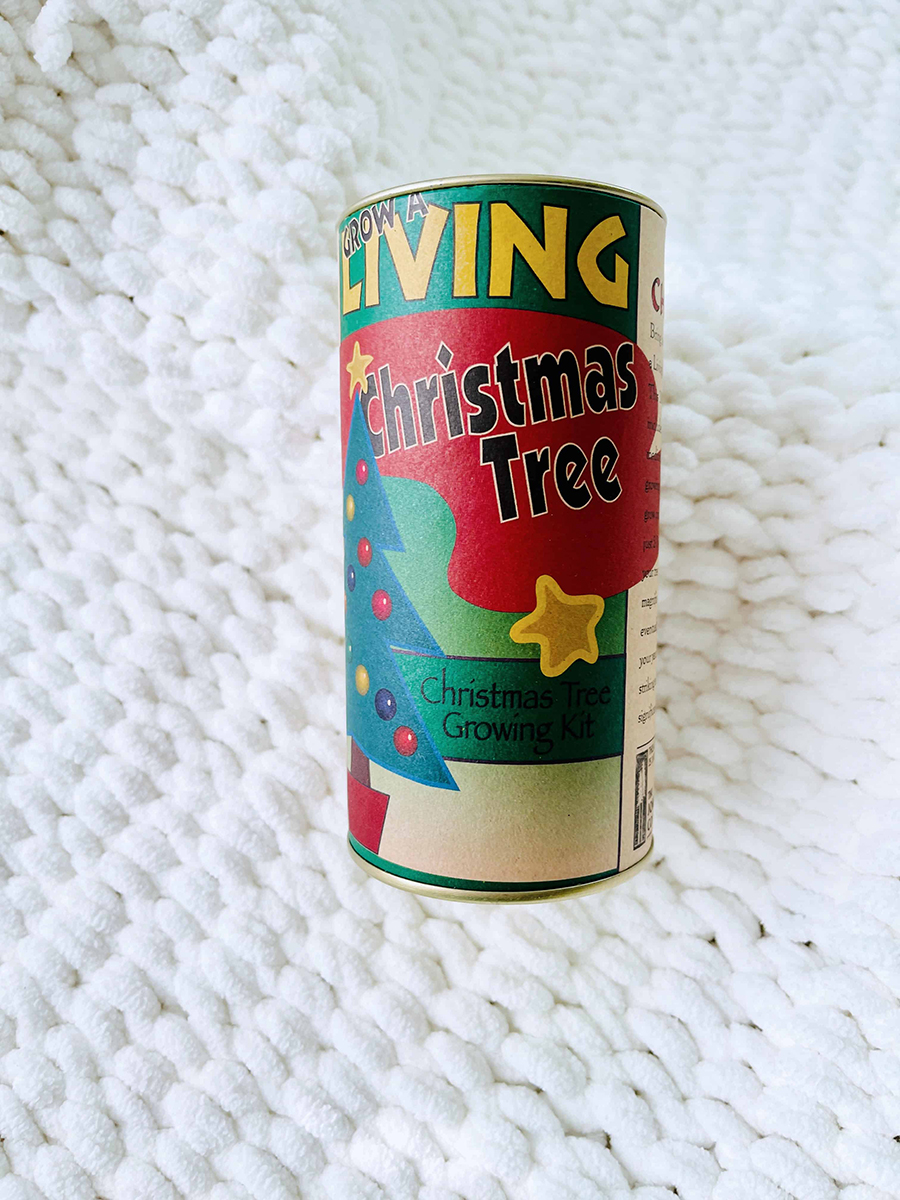 My First Cup
EZTOTZ
This cup is the best first cup for baby because it promotes proper oral development as your child transitions to drinking from an open cup.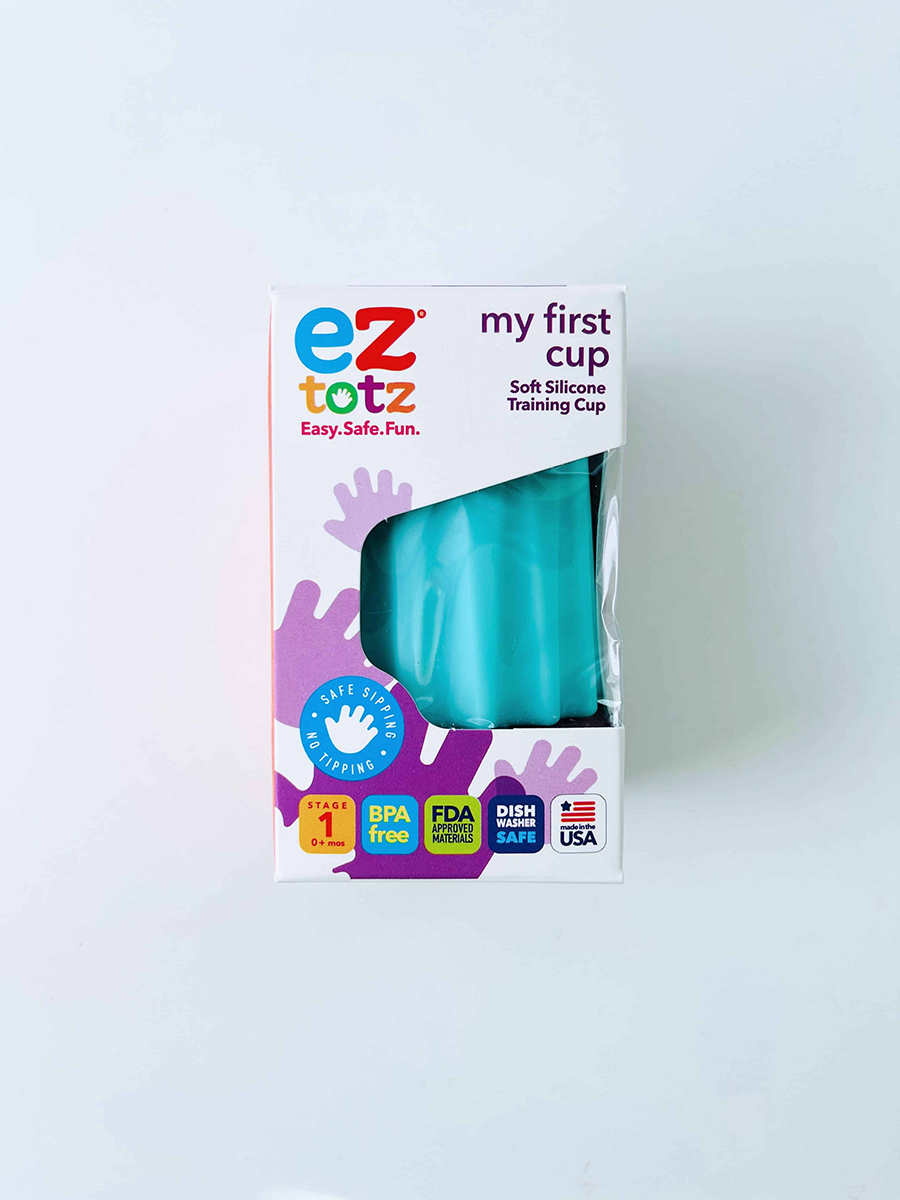 It's perfectly sized for little hands and also has a wider base to prevent spills. It's BPA-free and made of 100% flexible silicone, so it's easy for baby to grasp and hold.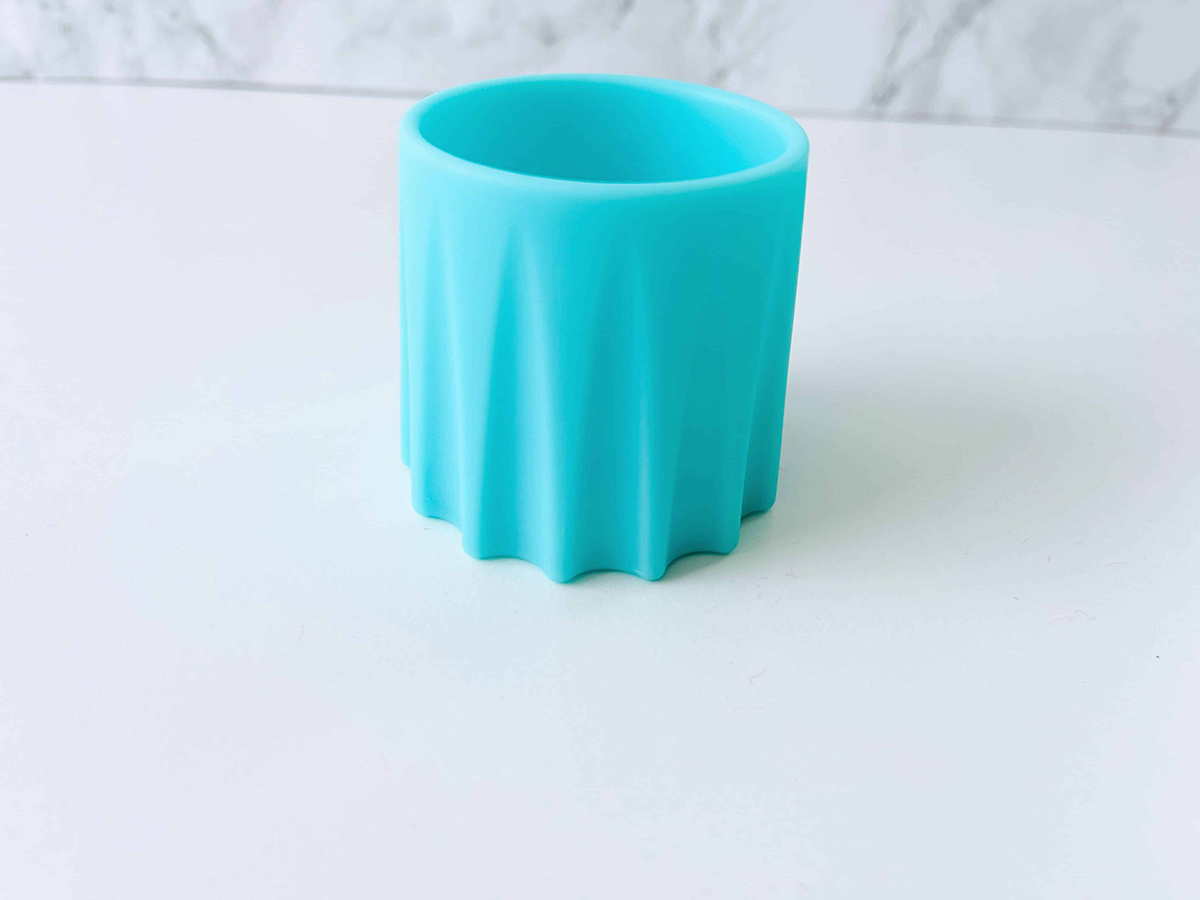 Facial Cleansing Pads for Mom
All Things Preserved
These facial cleansing pads are a holiday essential for sustainable self-care! These festive rounds feature 100% upcycled materials, so they're eco-friendly making them an excellent reusable alternative to single-use pads.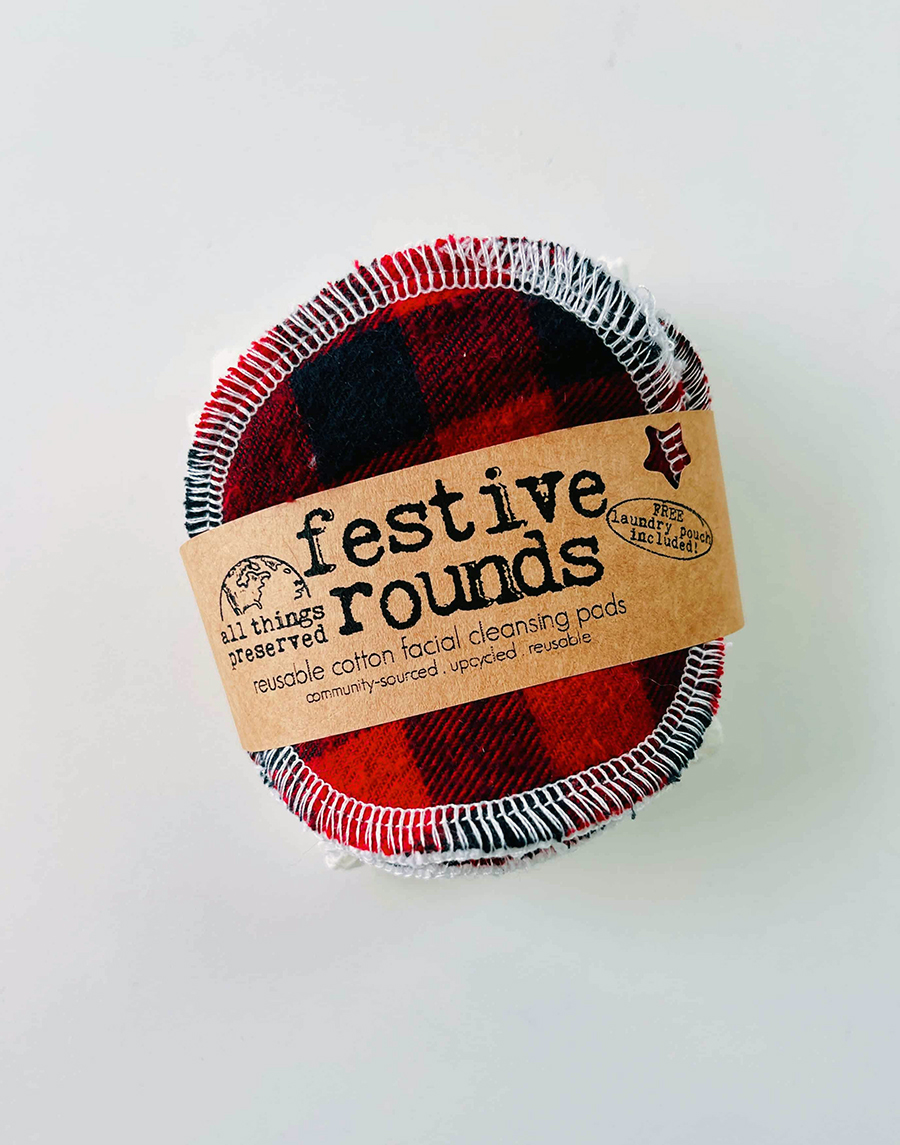 This set contains 7 reusable cloth rounds in lumberjack plaid (cotton flannel front and a cotton towel backing) as well as a bonus mesh laundry pouch.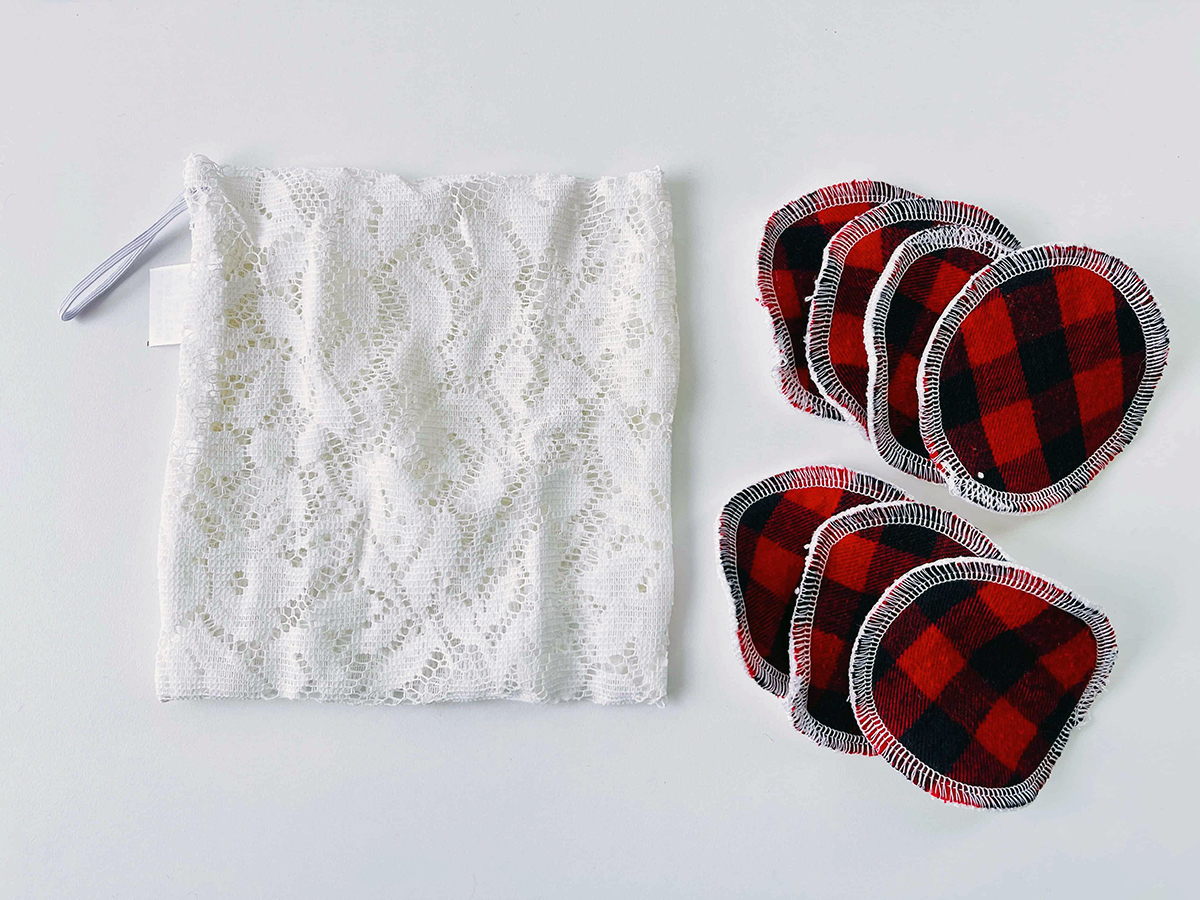 Use these multi-purpose facial washing pads for:
Make-up remover pads
Facial toner application
Eye soothing compresses
Cooling pads
Mini face cloths
Foundation applicators
Grandma's Sugar Cookie Holiday Book
Author: Rose Rossner
This sweet board book is perfect for the holidays because it shares the heartwarming story of the special bond between Grandma and her grandchild. It's also a memorable first Christmas gift for baby that features heartfelt rhymes and adorable illustrations. This holiday book also includes a delicious sugar cookie recipe to encourage families to get creative in the kitchen and create wonderful memories together.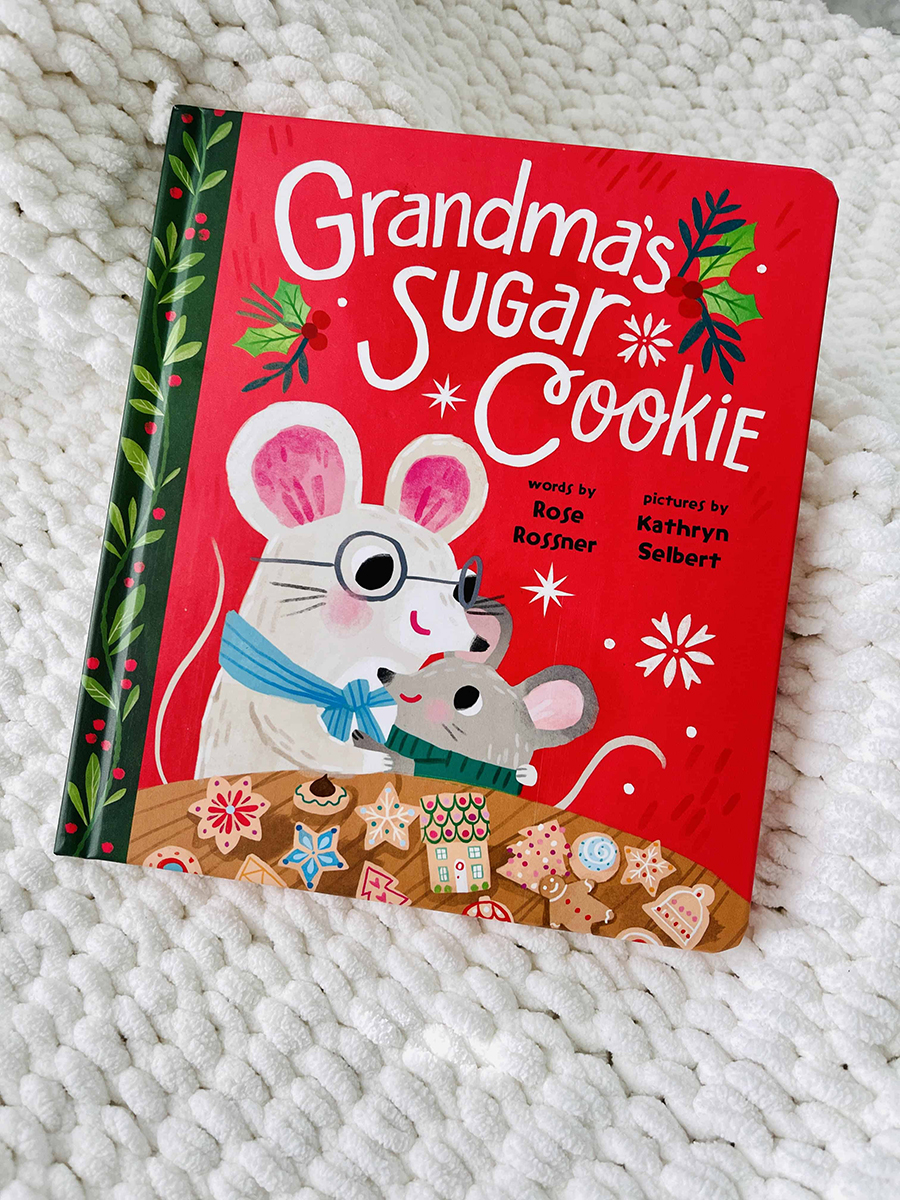 What did you think of this month's Howdy Baby Box? Let us know what your favorite item was in the comments below. Also, be sure to visit our Past Boxes page to get an idea what we've included in previous boxes.
Check out our YouTube video unboxing below: