Roses are red, violets are blue, but tulips come in every color and hue! This month's 🌷TIPTOE THROUGH THE TULIPS🌷 baby and toddler subscription boxes featured a variety of wonderful items for you and your little one to explore! We included a soft flower baby rattle toy, reusable sandwich snack bags, a baby teether necklace for mom to wear, and so much more! Let's take a closer look inside the May 2022 Howdy Baby Box!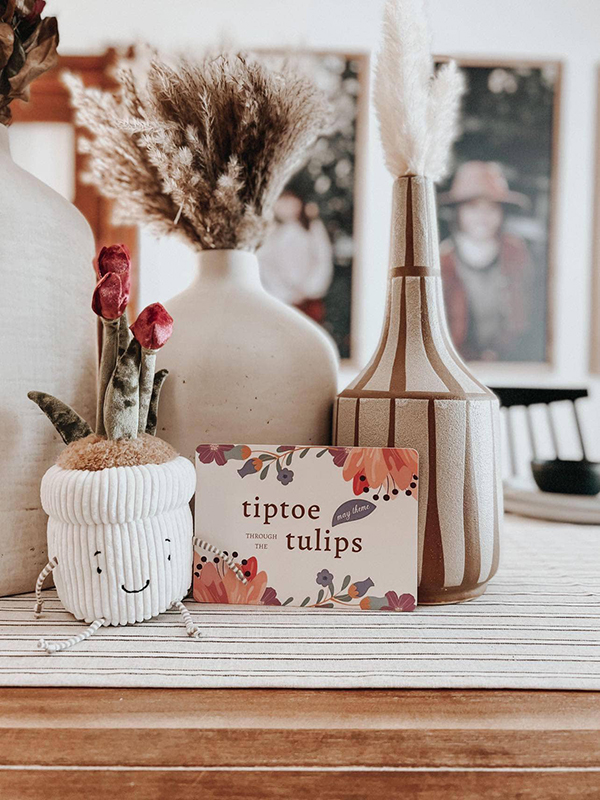 Subscription Box Details
There are two age groups to choose from:
Howdy Baby Box – Ages newborn to 24 months

Howdy Kids Box – Ages 2 to 6 years
You can then select from the following options:
Essential Box – $40 per box + $9 shipping

Deluxe Box – $60 per box + $9 shipping
Please keep in mind that our baby and toddler subscription boxes are tailored to your child's age and developmental stage. This means that depending on your preferences, the items in your box may be slightly different.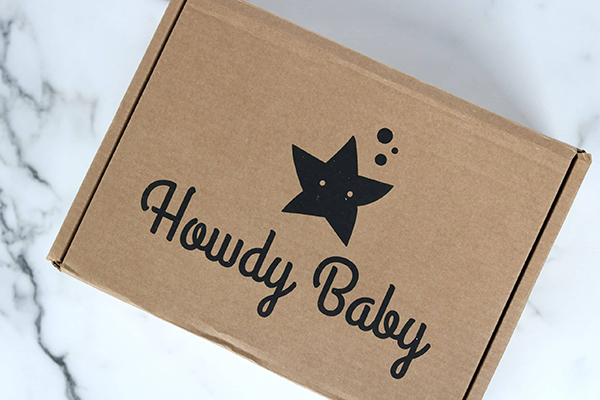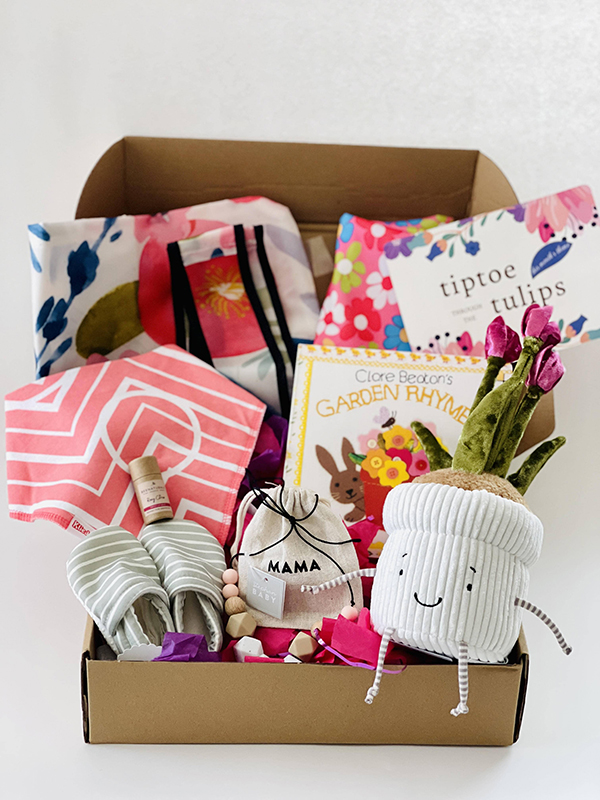 What's Included?
Essential Box:
4 – 6 premium full sized products

Includes a mix of products for both Mama and Little
Deluxe Box:
7 – 10 premium full sized products

Includes a mix of products for both Mama and Little

Subscriber Perks:
Our subscribers also receive a 20% discount on all items in our Howdy Baby Marketplace. With new products added each month.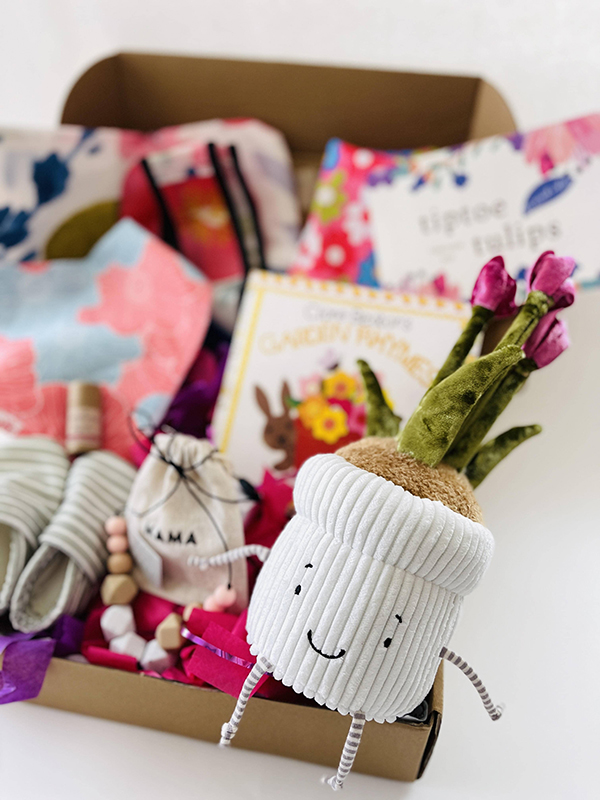 May 2022 Baby & Toddler Subscription Box
This post covers the items of each of the different baby and toddler subscription boxes we shipped in May. As you read, please keep in mind that not all of the items listed below were necessarily included in the same box.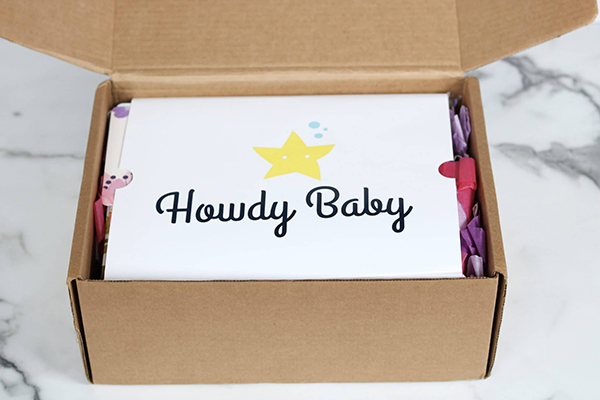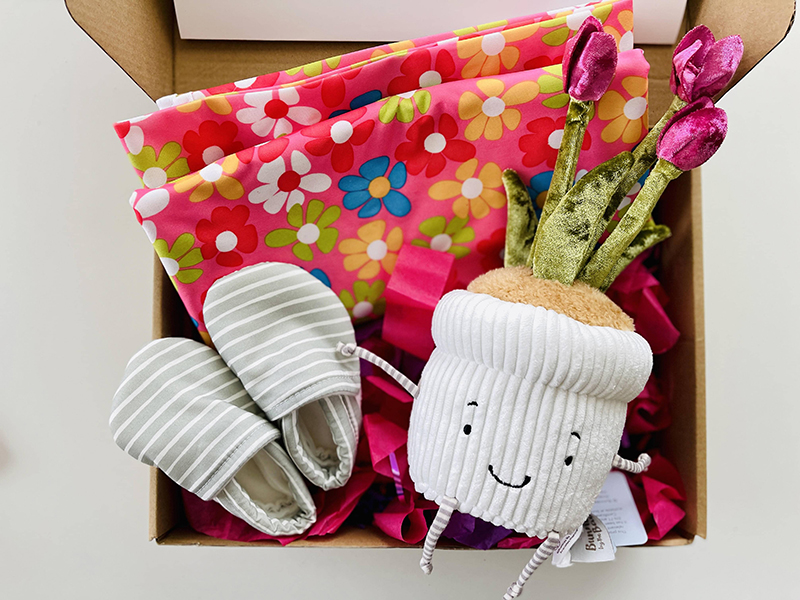 Yay Novelty
There's no such thing as having too many reusable shopping bags in your life! That's why we included this lovely Watercolor Floral Reusable Bag in this month's baby and toddler subscription box. This extra large bag is simply perfect for school, travel, shopping trips, and more!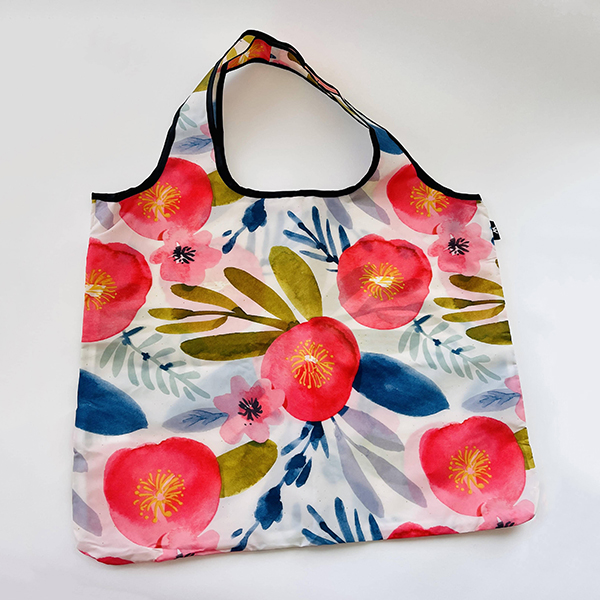 Made of 100% polyester, it measures 20 x 28 inches, and is a great way to cut down on waste caused by single-use plastic bags. It can hold up to 55 pounds and the long shoulder strap makes it easy to carry. It's also machine washable and super easy to keep clean. Who could ask for anything more?
About the Brand: Yay Novelty is a female-owned lifestyle accessory brand on a mission to provide high-quality products that are fashionable as well as environmentally friendly and socially responsible.
BeeNaturalz
We're showing mom the extra love she deserves with a second self-care item in this month's baby and toddler subscription boxes! This gorgeous Rosy Citrus Natural Beeswax Lip Balm was the perfect addition to this month's box because it helps busy mamas look and feel their best.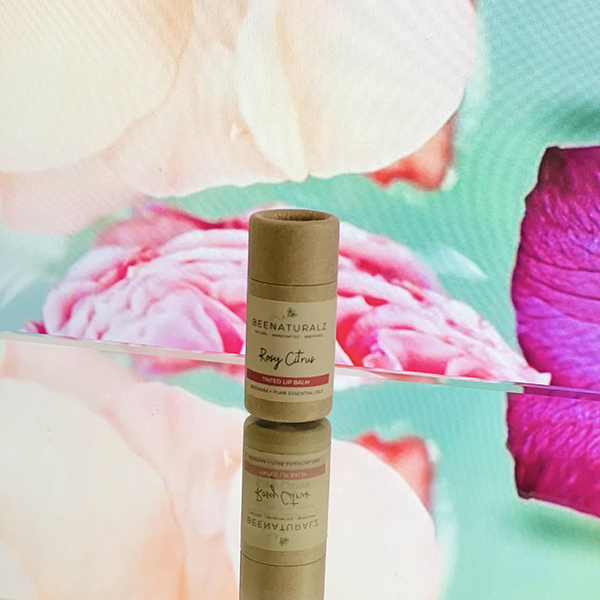 So whether you're playing with the kids or winding down for the day, this rosy lip balm is sure to match your mood and your outfit!
About the Brand: BeeNaturalz combines bee power with nature's finest ingredients to create non-toxic skincare products that promote healthy skin. You'll also feel good knowing that this company donates a portion of its profits to the Pollinator Friendly Alliance, which is dedicated to protecting the local bee population.
KliederZ
Each baby and toddler subscription box included one of the three baby bandana bibs shown below.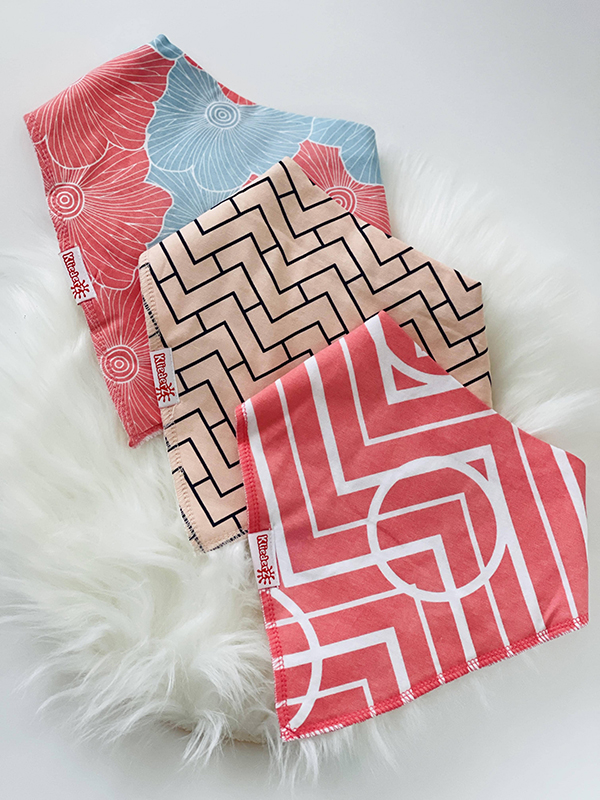 These adorable pointed bandana bibs are 100% GOTS certified and lined with water-resistant fleece to keep baby dry. Each bib is also adjustable, so it fits comfortably around the neck.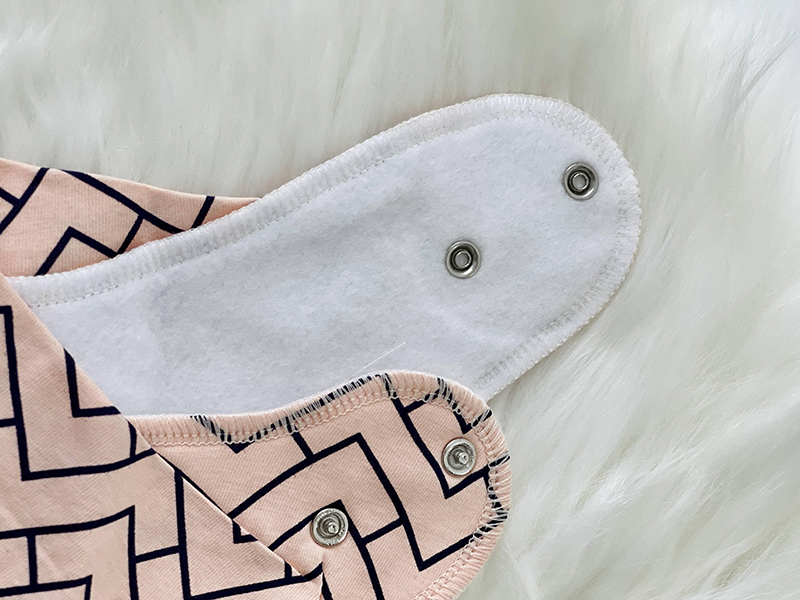 We wanted to include them in our baby and toddler subscription boxes because they grow with your child and are an absolute must-have for any parent!
Stephan Baby by Creative Brands
We wanted this month's toddler subscription boxes to feature a teething necklace for mom to wear that baby could also enjoy. This trendy blush silicone baby teething necklace is the perfect find because nothing beats looking good while easing your child's teething pain!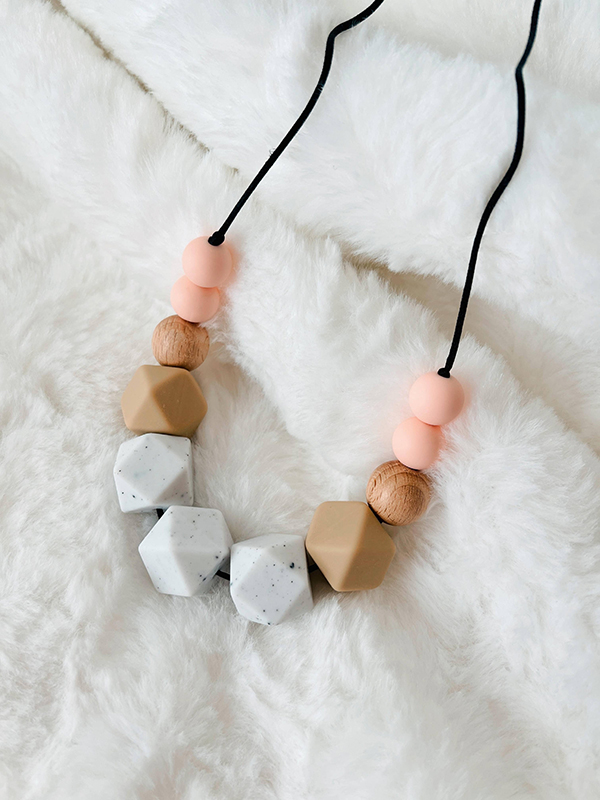 Baby can explore 3 different textures and shapes — chewy hexagons, silicone balls, and wooden ball beads. All of which will help soothe baby during the teething stage. Not to mention, this baby teether necklace is perfect for mom to wear with her favorite outfit!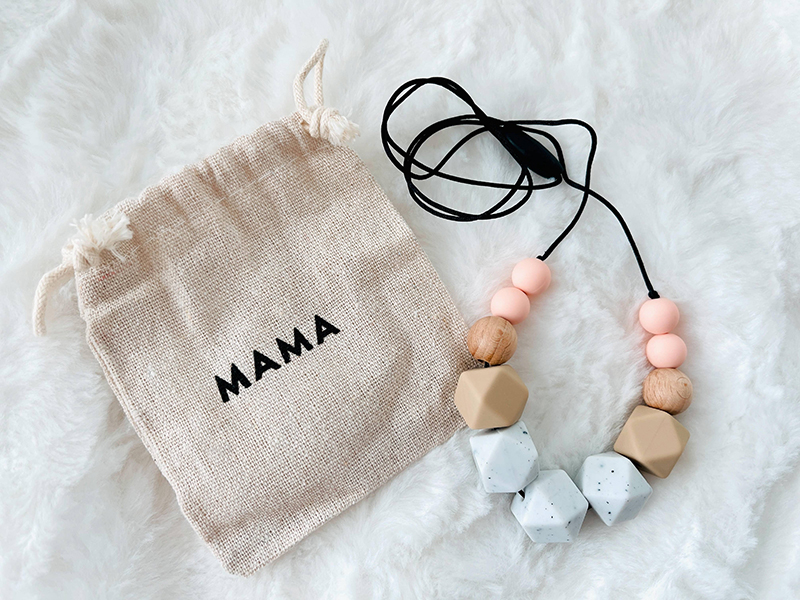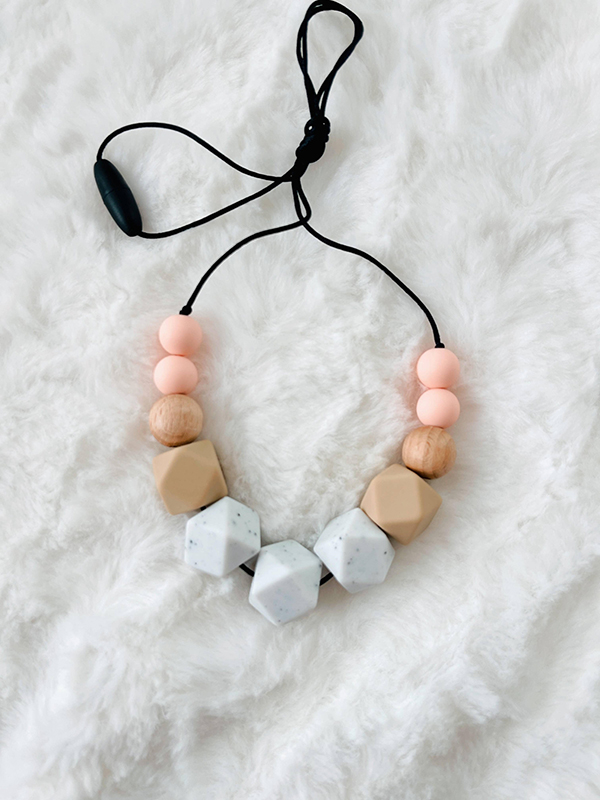 Green Sprouts Inc.
These reusable insulated sandwich snack bags are the real deal!
We included them in our May subscription boxes because they're great for keeping your toddlers food fresh during your next picnic or family outing!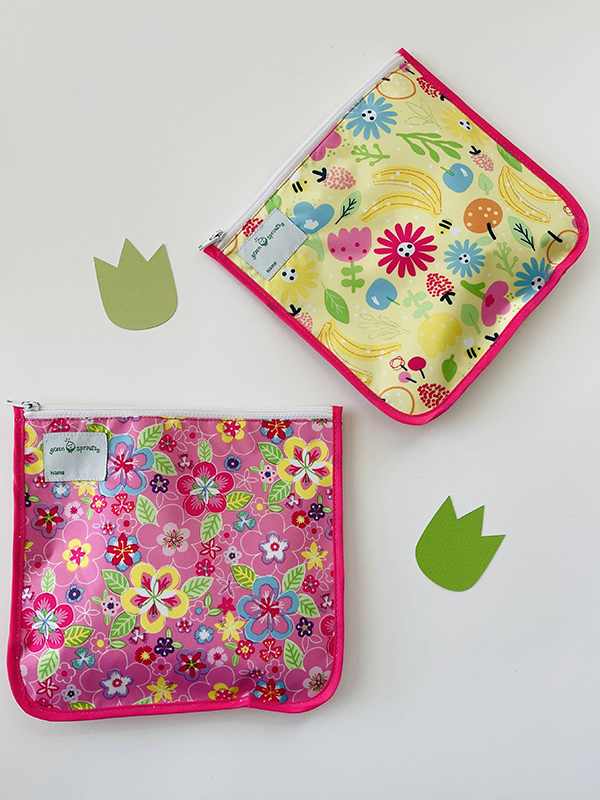 They have a zip closure and a stain resistant liner to keep baby's snacks safe in one place.
They're useful for storing sandwiches, snacks, utensils, teethers, and pacifiers too! Mom can even use them as a travel bag for herself.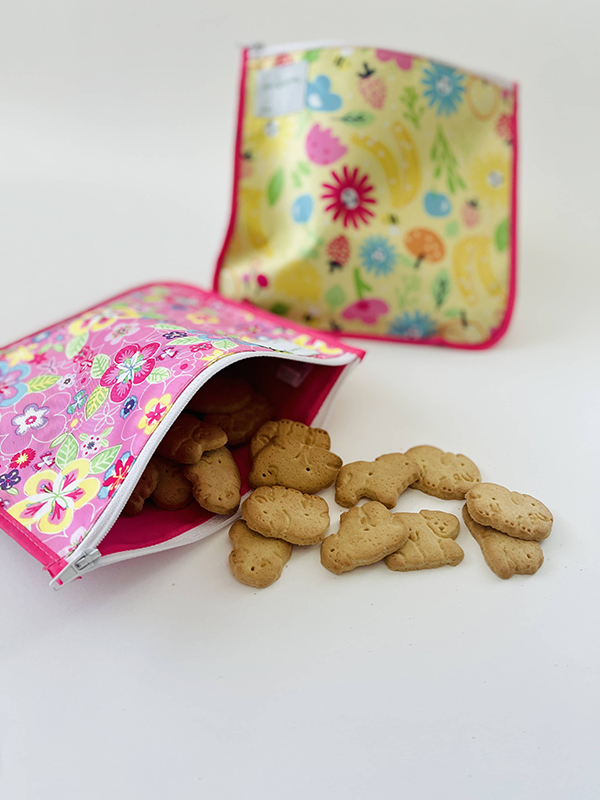 Green Sprouts reusable snack and sandwich bags are also dishwasher safe and machine washable, so clean up is a breeze!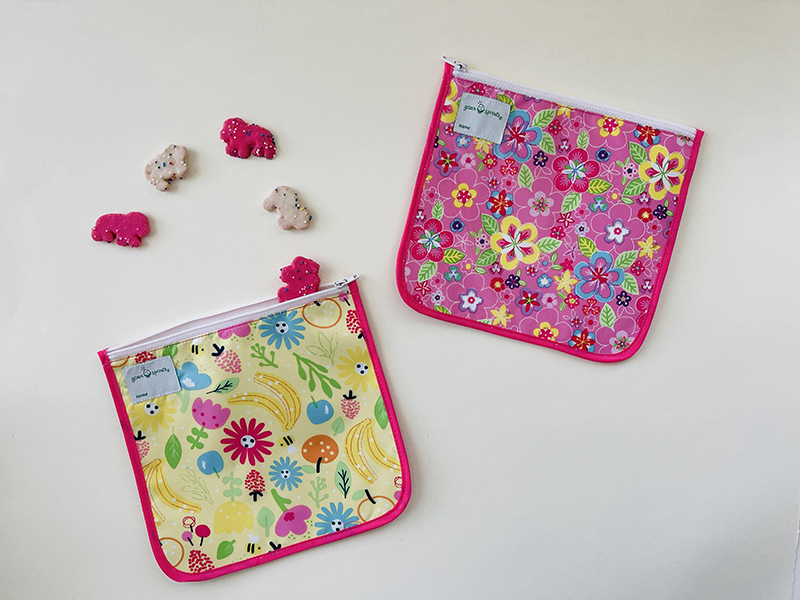 The curved corners ensure that crumbs don't get stuck inside while the bags are in the wash. Not to mention, these handy insulated reusable sandwich bags are an excellent alternative to plastic bags for reducing waste.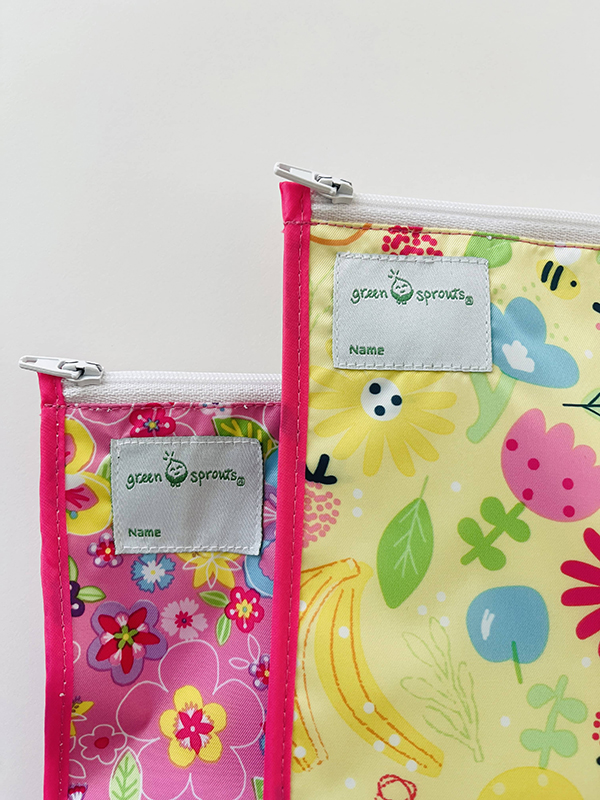 Personalize them for daycare or school by using — and reusing! — the cute name labels.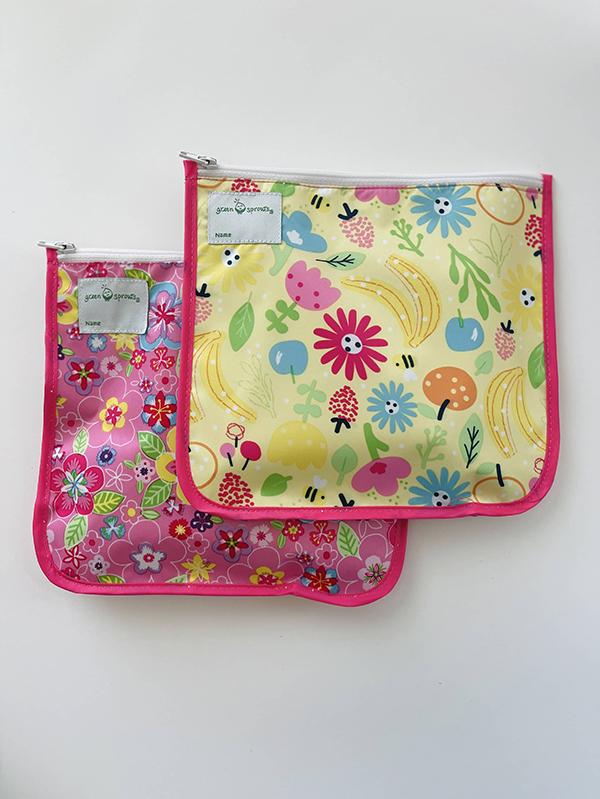 Clare Beaton's Garden Rhymes
Barefoot Books
Learn about the flowers, vegetables, and creatures that live in the garden with this delightful rhyming children's book.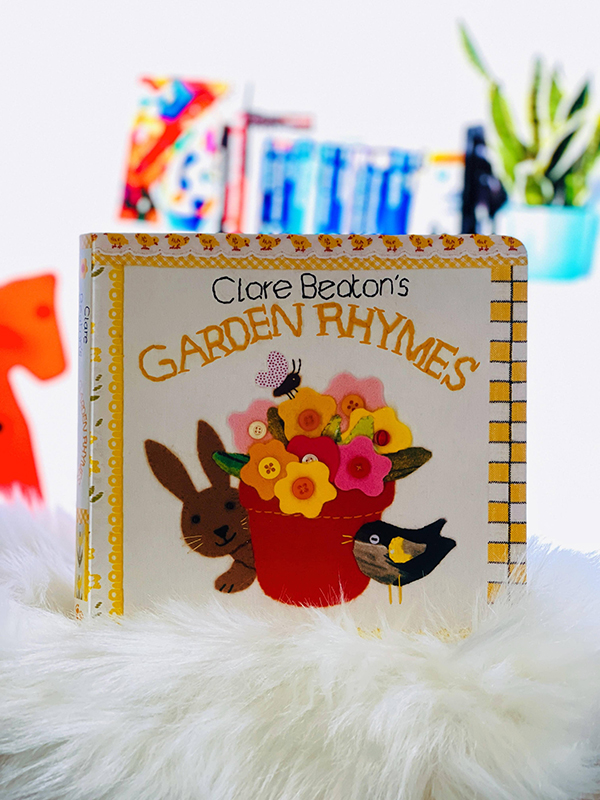 This captivating board book is great addition to this month's baby and toddler subscription box because it helps little ones improve their language and memory skills.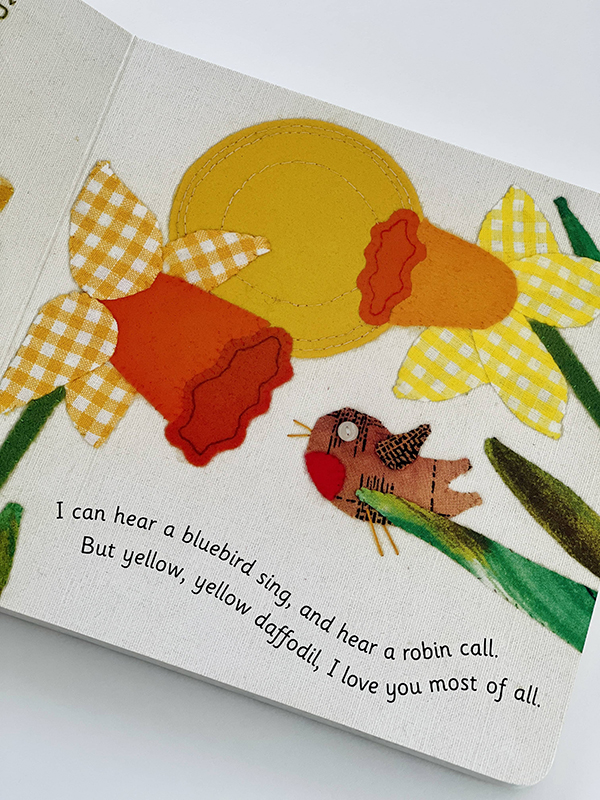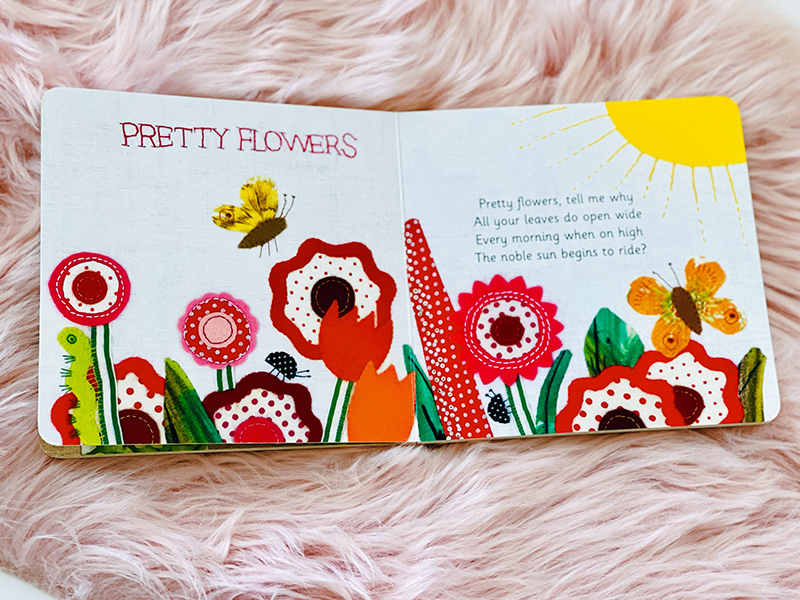 About the Author: Award winning author and illustrator Clare Beaton is well-known for her unique collage-style artwork. She hand sews her artwork and uses repurposed materials like felt, vintage fabrics, buttons, and sequins.
We thought her lovely book was right on theme! It also made the perfect addition to all of our May baby and toddler subscription boxes!
Tiny Treasures
A thousand miles begin with a single stride, and these handcrafted baby moccasins ensure that baby starts off on the right foot!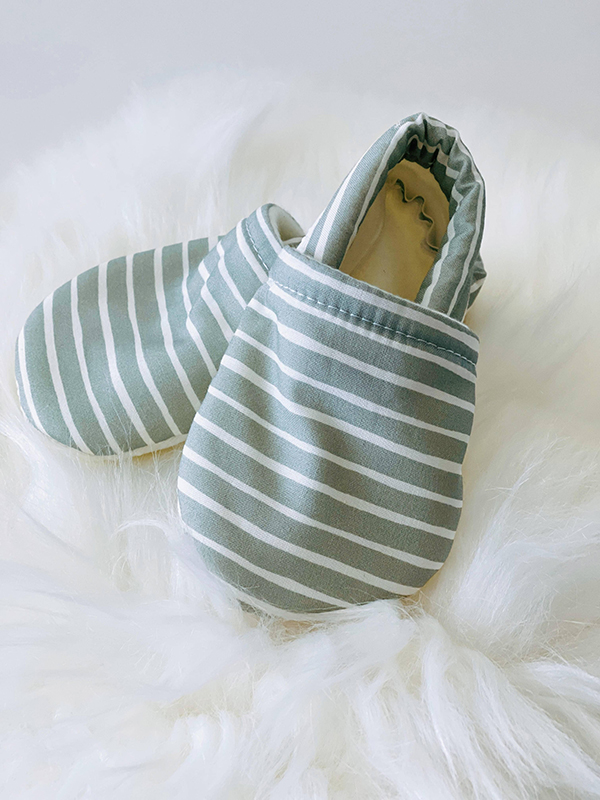 These gender-neutral slip-on shoes are designed for babies, toddlers, and first-time walkers alike. They offer a clean, minimalist design that will keep your little one comfortable and moving freely as they play.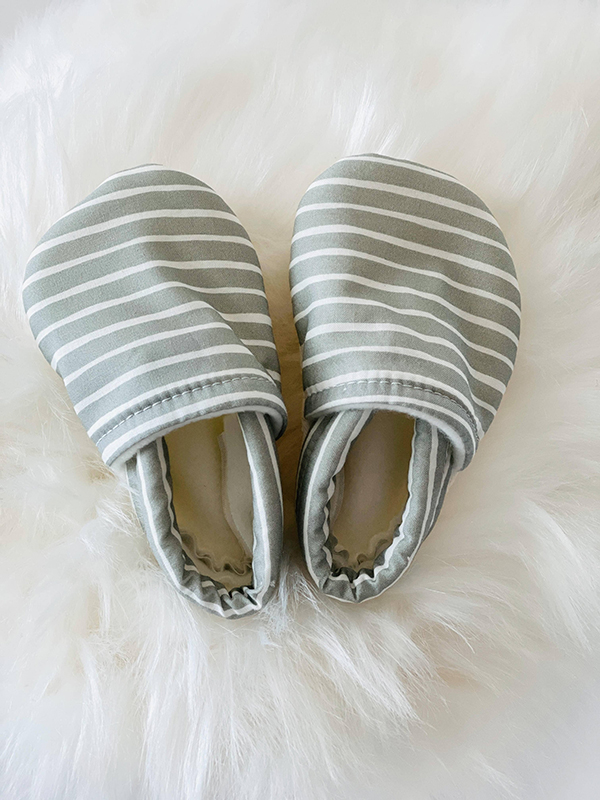 They're flexible and non-constrictive, enabling proper balance and unrestricted growth. The non-slip grippy soles provide traction and support, so baby doesn't fall while learning to crawl, walk, and run.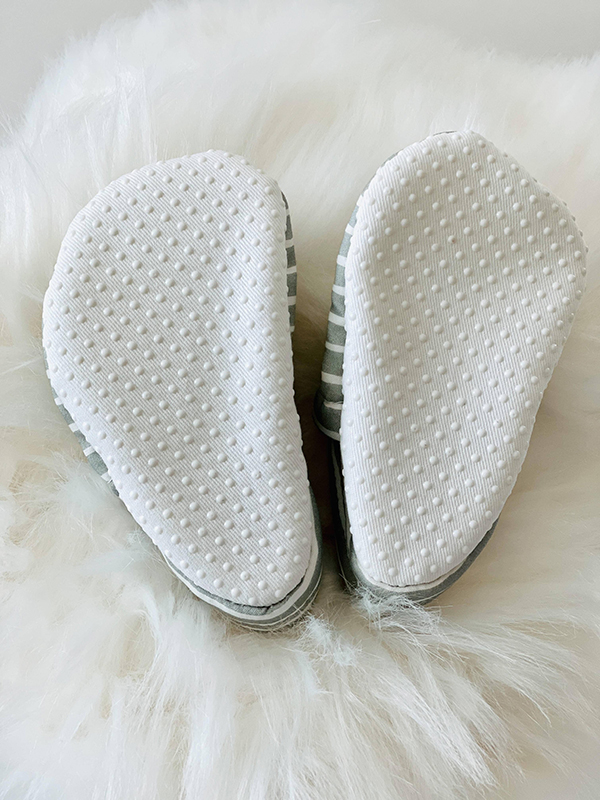 These comfy baby moccs are lined with ultra-soft fleece to protect baby's delicate little feet from the surface they walk on. They're very easy to put on and take off, and the handy elastic band keeps them on baby's feet.
These adorable little baby shoes were available in sizes up to 18 months, so for those subscribers who requested a larger size range, we included the friendly flower soft baby rattle toy (described below) in their toddler subscription boxes.
Pebble
This soft baby rattle toy was featured in our older toddler subscription boxes and is sure to bring your little one hours of joy!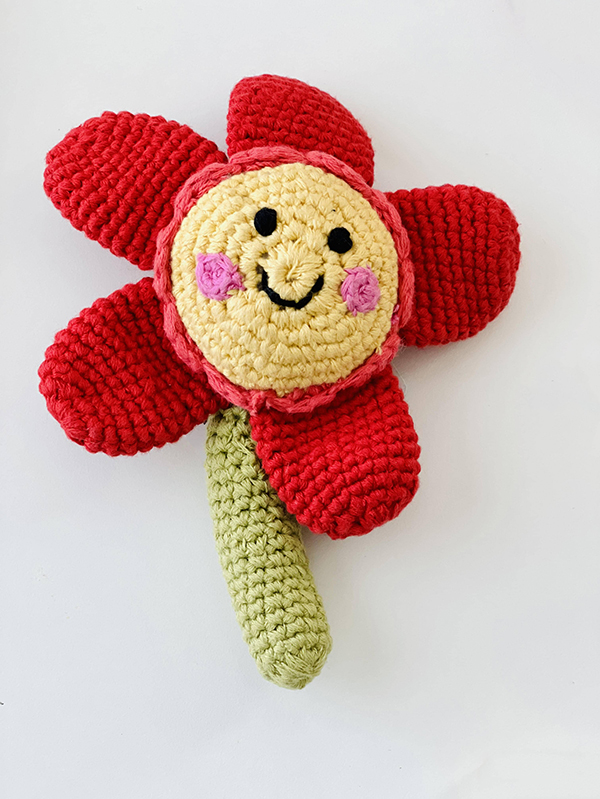 It's lovingly handmade from soft cotton yarn, with sweet petals and a smiling face.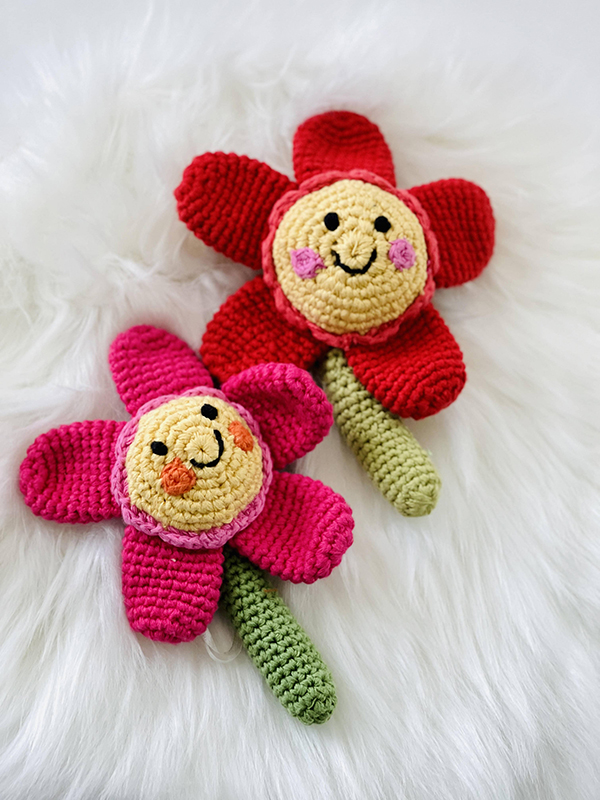 This colorful flower makes a soothing rattle sound when shaken — perfect for hours of imaginative play!
Brass-n-Sassy
Whether you use it for messy play or a picnic in the park, the Brat Mat will provide you with hours of playtime memories!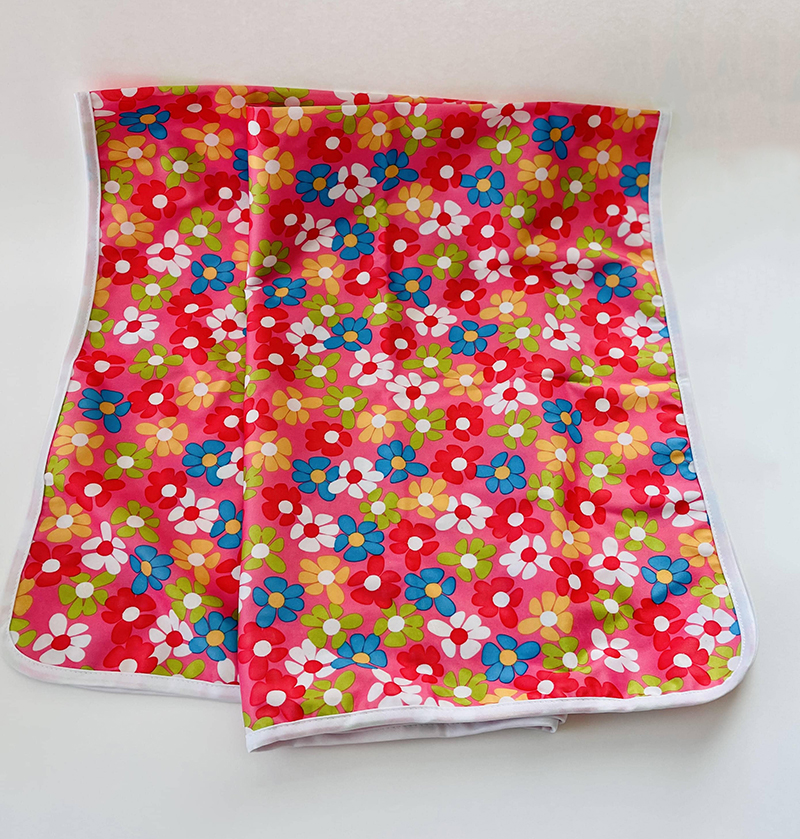 This multipurpose waterproof splat mat is super easy to clean and keeps messes at bay during both mealtimes and playtime.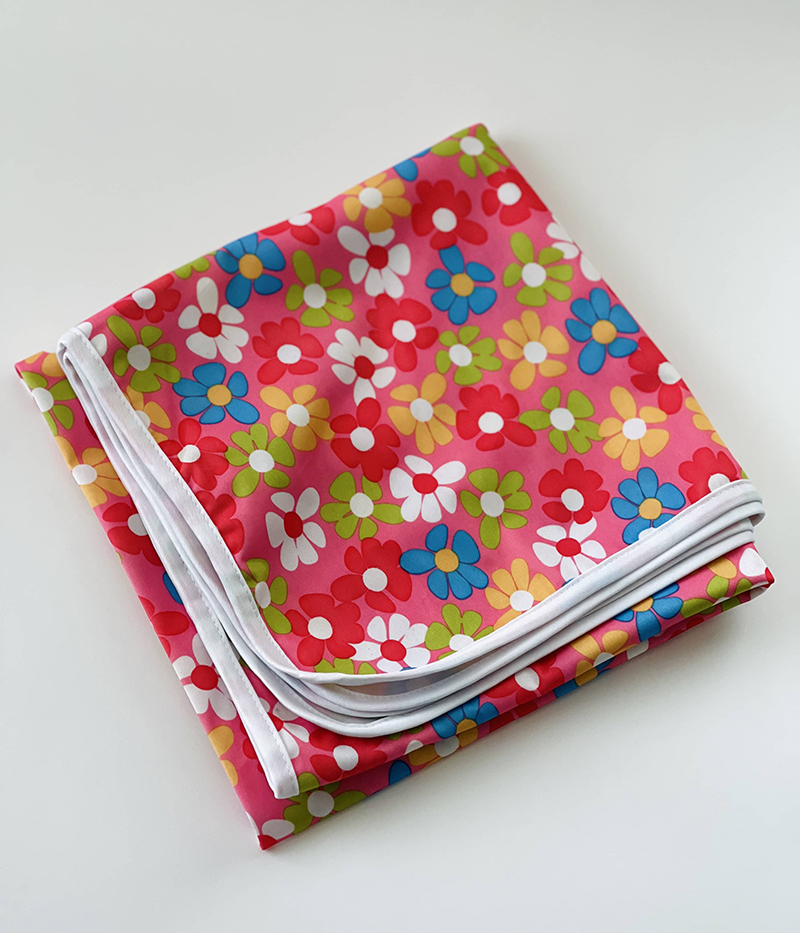 The Brat Mat is ultra-lightweight, easily portable, and made an excellent addition to this month's baby and toddler subscription box.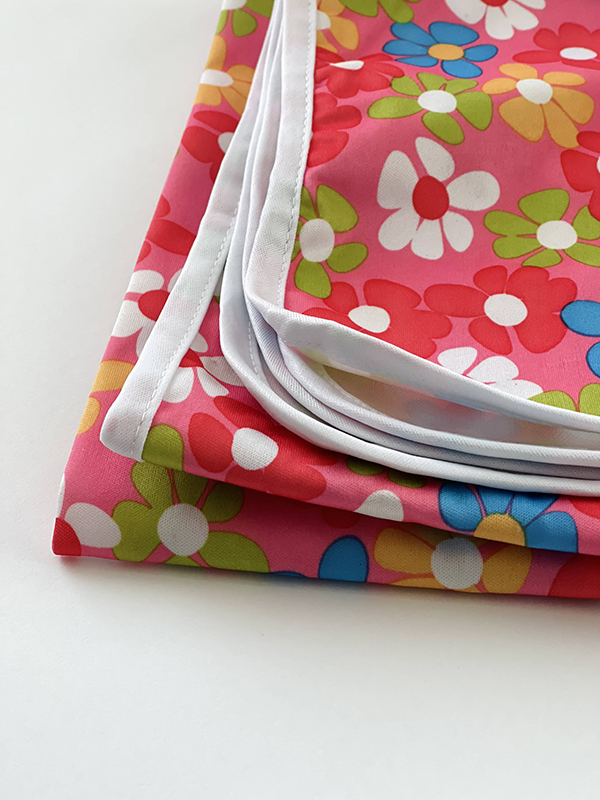 They're also machine washable, but be sure to air dry them to make sure they last a long time.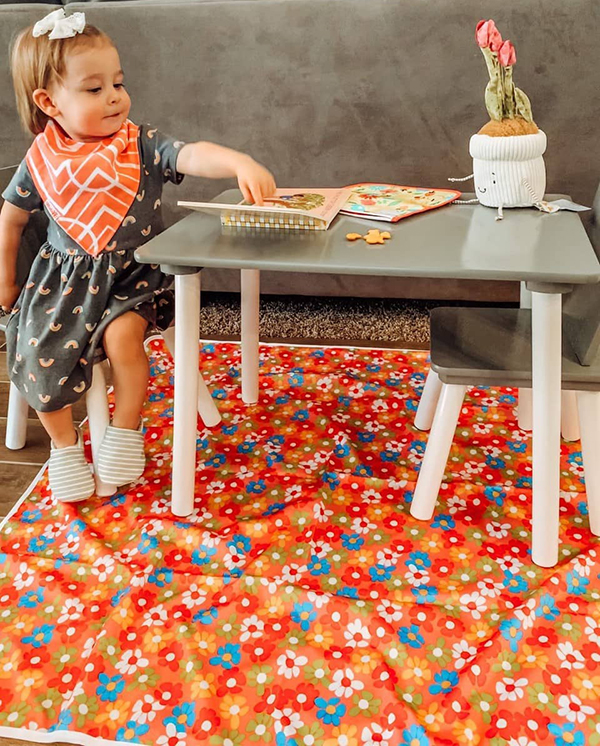 Bunnies By The Bay
We couldn't resist including one of these collectible plant critters in this month's toddler subscription box! We sent out a few different versions of these Window Silly Plant plushies in both our baby and kids boxes. The tulip plant plushie is only one example of what you may have received in your box this month.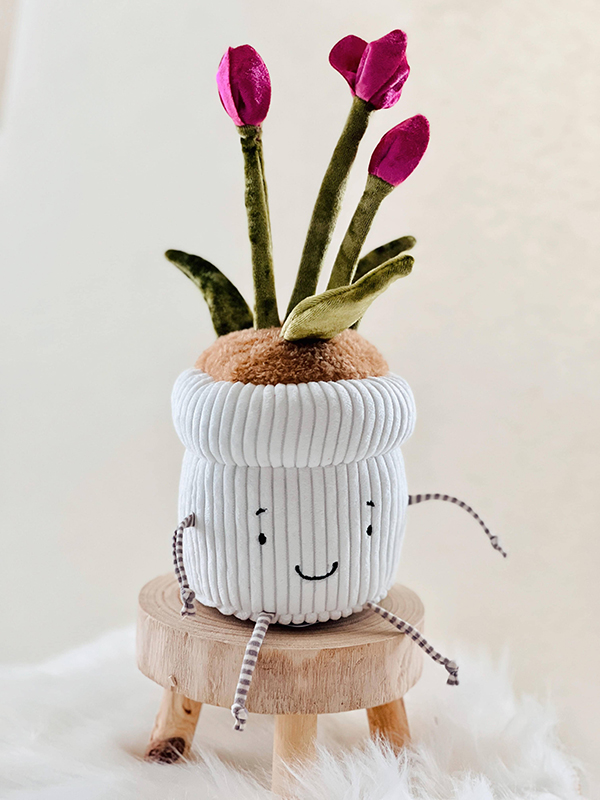 Each super cuddly plushie is made from high-quality materials and cotton filling. With its velvety green leaves and cute dangly arms and legs, this collectible plant critter will light up any windowsill!
Other plant plushies featured this month were the Crocus and Daffodil.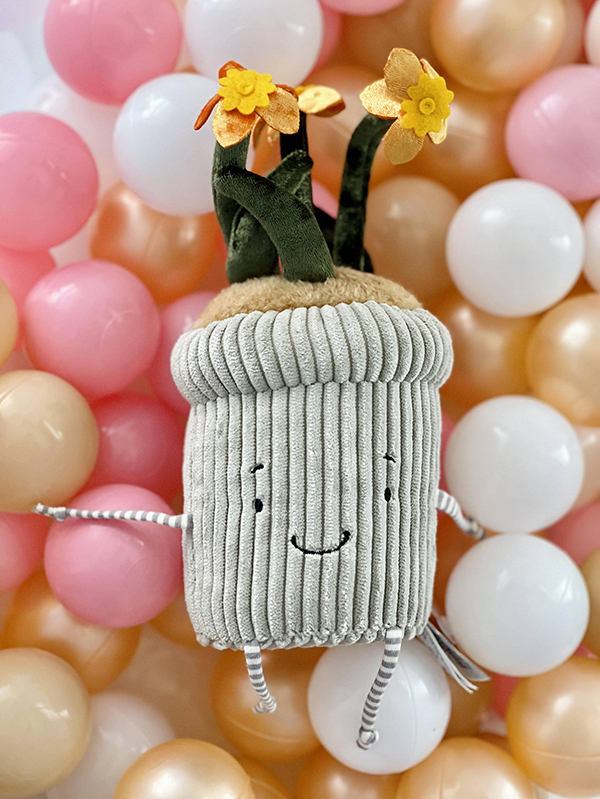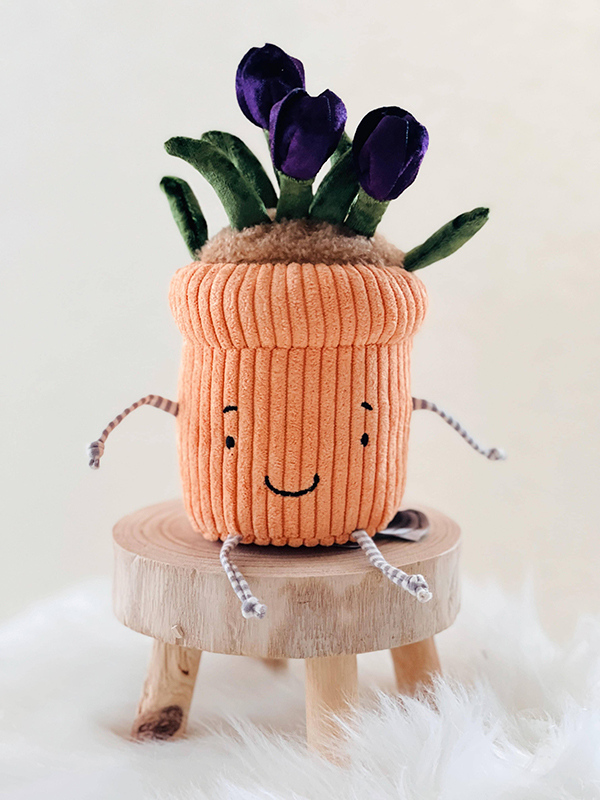 What was your favorite part of this month's baby and toddler subscription box?
Is there anything that you absolutely loved in this month's toddler subscription box? Please share your thoughts in the comments section below.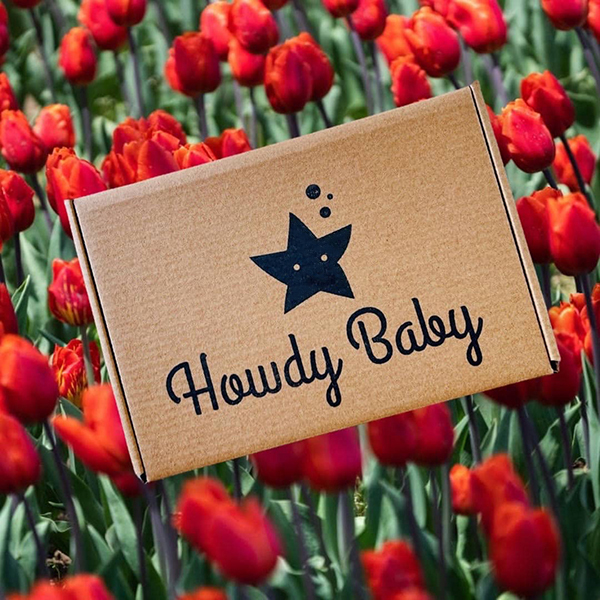 If you're looking for a one-time gift box, we've recently added a 'get one time' section to our website where you can purchase previous month's boxes and have them shipped within 1-2 business days.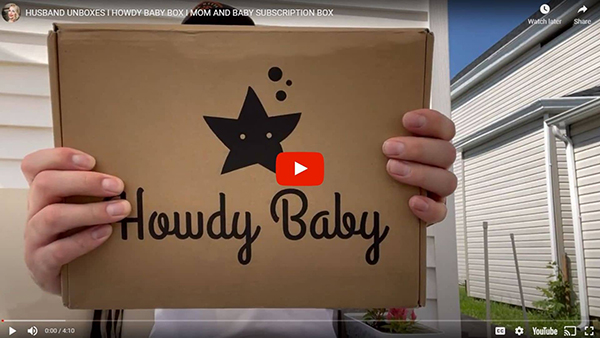 Want to know what's in this month's Howdy Kids box? Check out our Mother's Day themed kids subscription unboxing.