Our May 🌷TIPTOE THROUGH THE TULIPS🌷 month's theme is all about teaching our little ones patience and nurturing their curiosity as they grow.⁠ This month's Mother's Day themed subscription box featured a mini flower press kit for you and your child to work on together, as well as an eco friendly reusable bag for mom. There are so many wonderful products in this month's Howdy Kids box so let's take a closer look!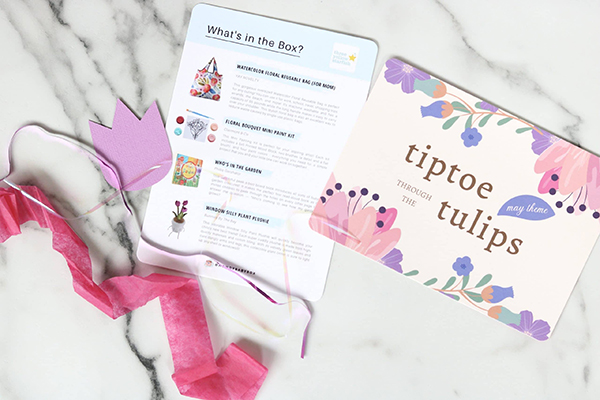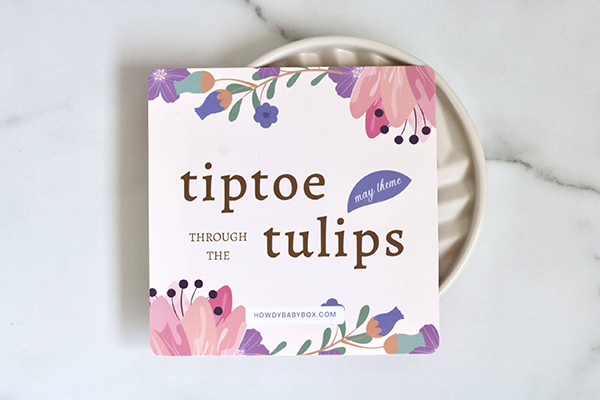 Please be aware that our monthly boxes are customized to your child's age and size preferences specified in your Howdy Baby box profile, which means that not all boxes will contain the same exact products.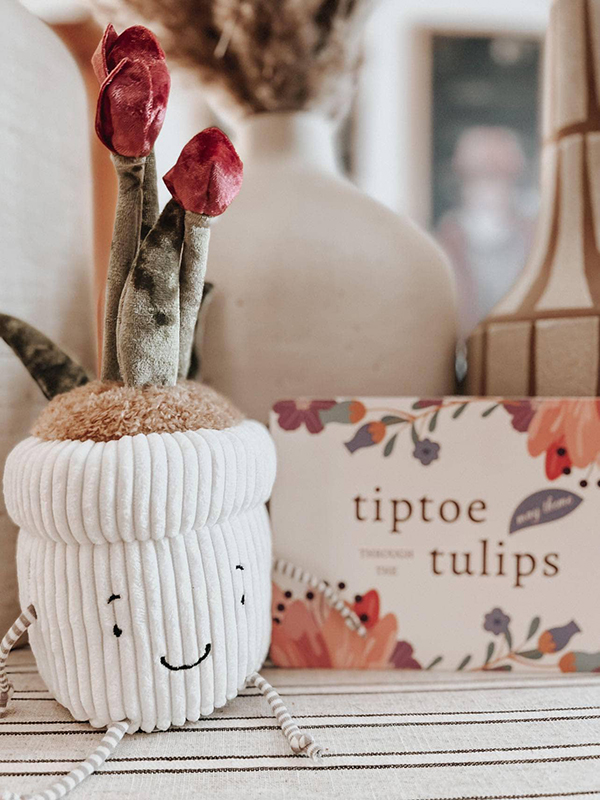 Our Mother's Day Subscription box featured the following:
Our Essentials boxes include 4-6 premium full-sized items, while our Deluxe boxes feature 7-10 full-sized premium products. This blog post details every item that we sent out this month, however, that doesn't mean that every single item came in one box.
You can also visit our subscription box page to learn more about the different box options we provide.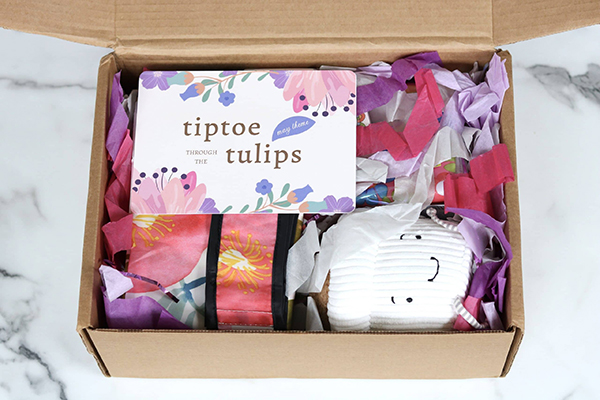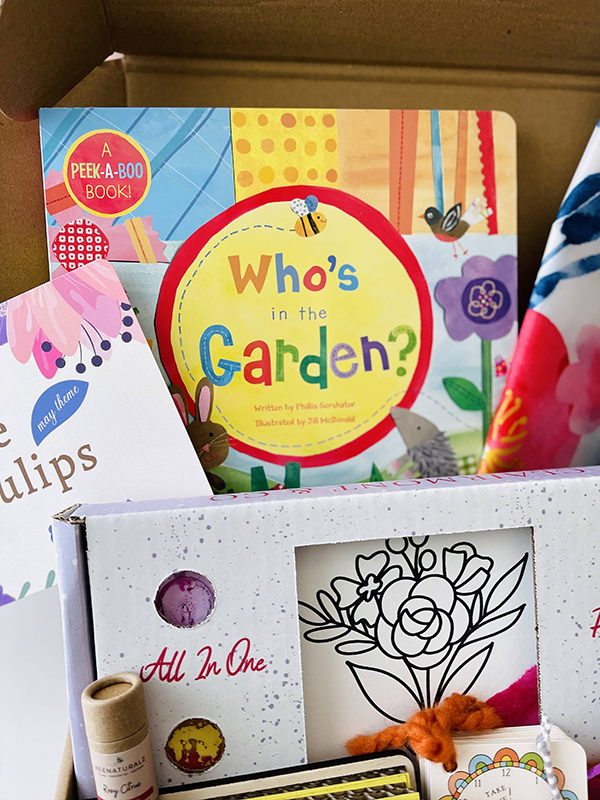 Yay Novelty
This gorgeous Watercolor Floral Eco Friendly Reusable Bag is perfect for any outing! Designed to reduce waste produced by single-use plastic bags, this lightweight bag measures 20 x 28 inches and supports up to 55 pounds as well!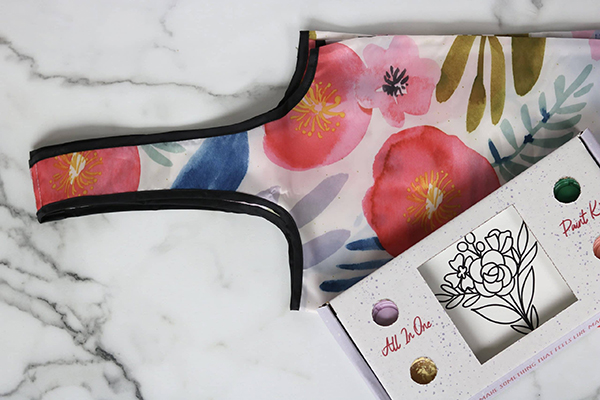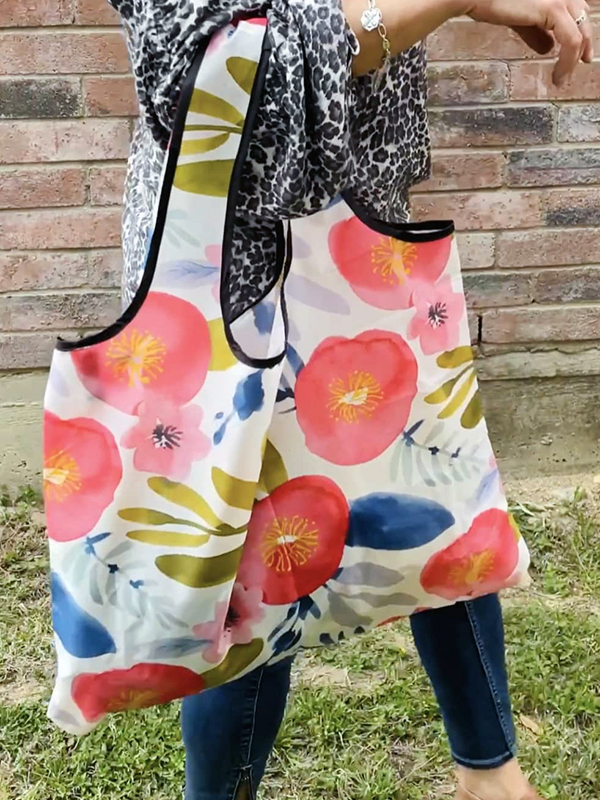 Most importantly, it's machine washable, so it's super easy to keep clean.
We absolutely love this stylish oversized bag for this month's Mother's Day themed subscription box because you can use it for work, errands, the beach, and more!
About the Brand: Yay Novelty is woman-owned business that's bridging the gap between fun and function. 20% of the company's proceeds go to the YaY Foundation which provides resources for Cambodians. Past projects include building of nursing homes and schools in remote areas of the country.
BeeNaturalz
This beeswax lip balm is the second self-care item for mom in our Mother's Day themed subscription box. BeeNaturalz Rosy Citrus beeswax lip balm features healthy natural ingredients that keep your lips hydrated and smooth.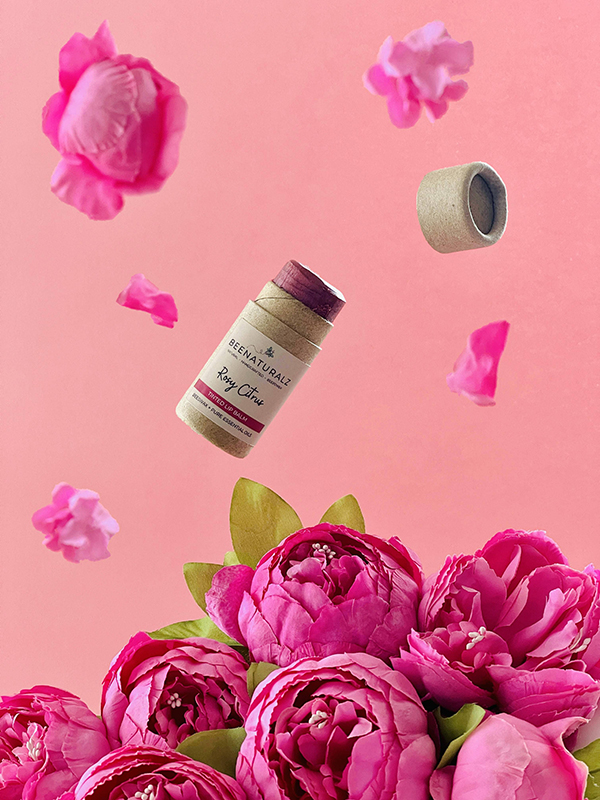 So whether you're playing with the kids or winding down for the day, this all-natural lip balm is sure to help busy mamas look and feel their best!
About the Brand: One reason we love BeeNaturalz is because they donate a portion of their profits to the Pollinator Friendly Alliance — an organization dedicated to preserving the local pollinator population.
Clairmont & Co.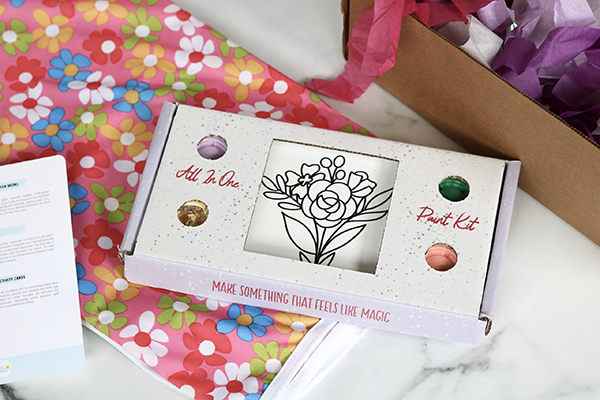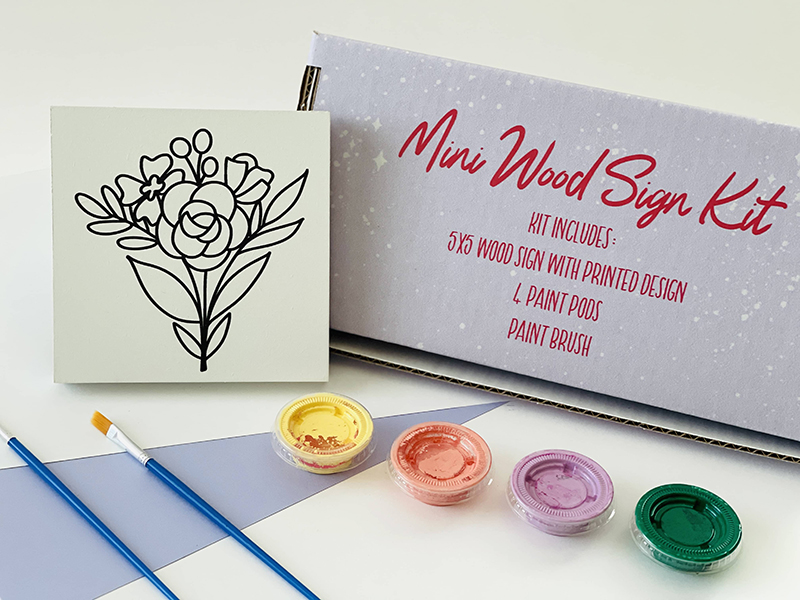 A Mother's Day subscription box isn't complete without a fun together time project. — Enter the Mini Painting Kit!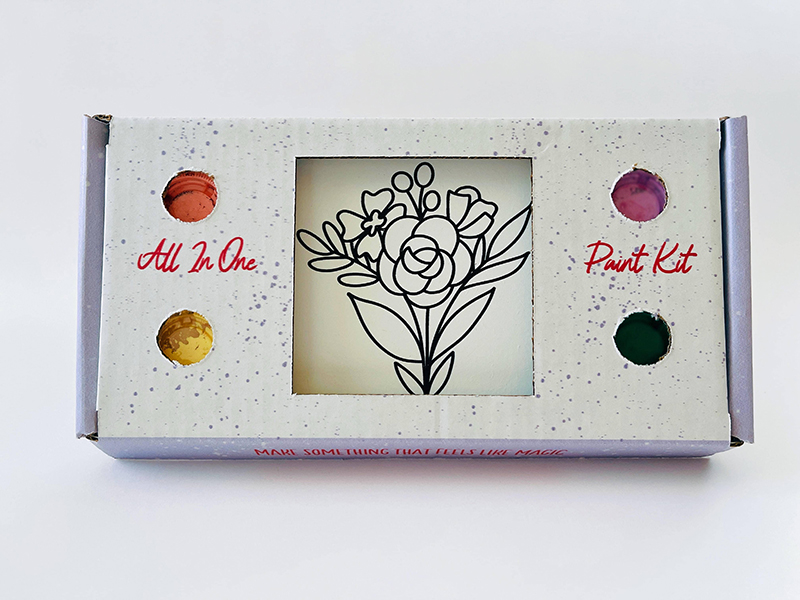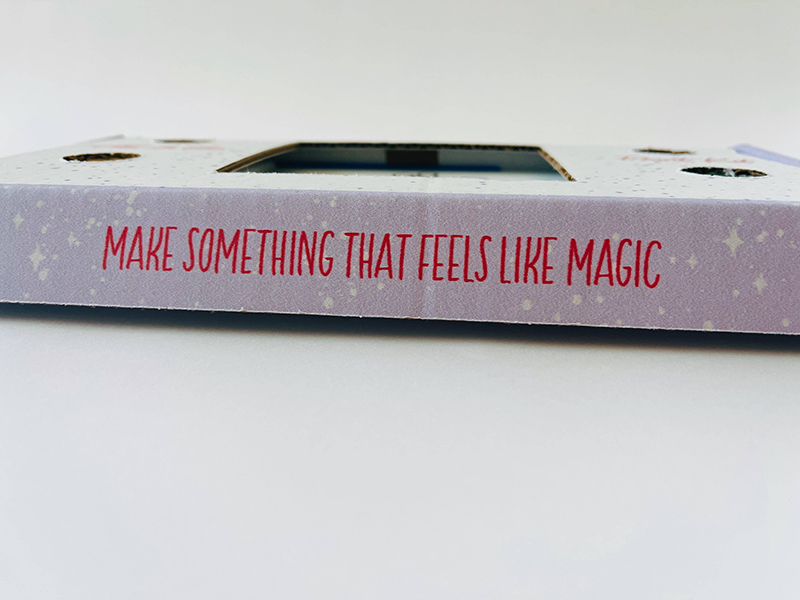 Each lovely kit includes a 5x5 printed wood block, two brushes (a detail and a flat brush), as well as four themed paint colors.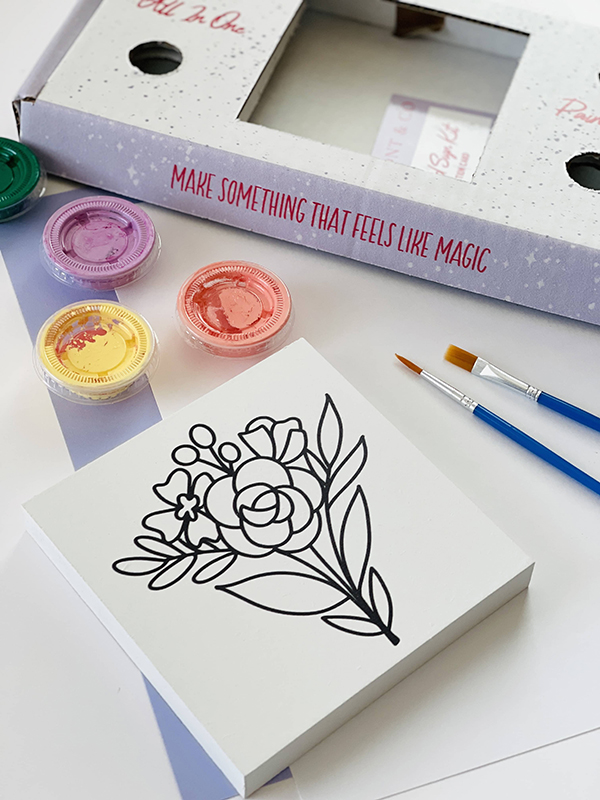 This little kit makes the perfect simple project that both you and your mini can work on together!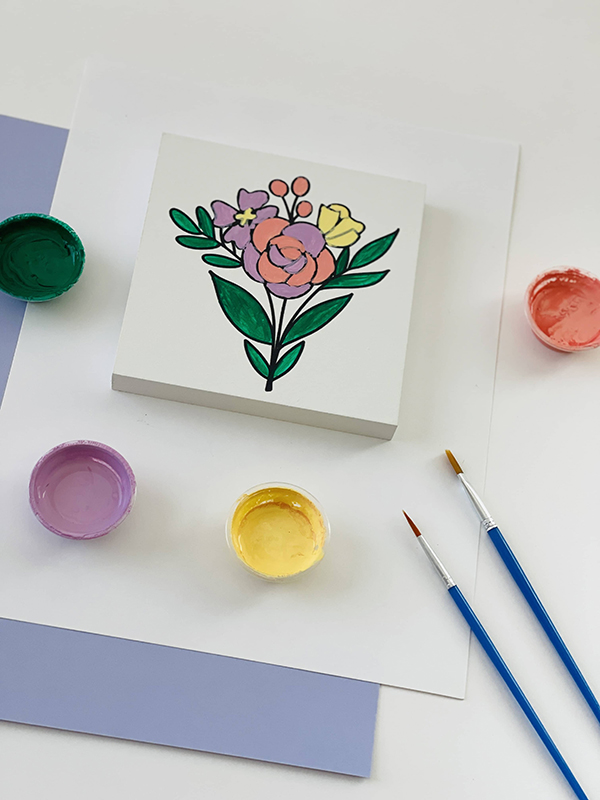 Author: Phillis Gershator
This sweet peek-a-boo board book is too adorable not to include in this month's Mother's Day subscription box!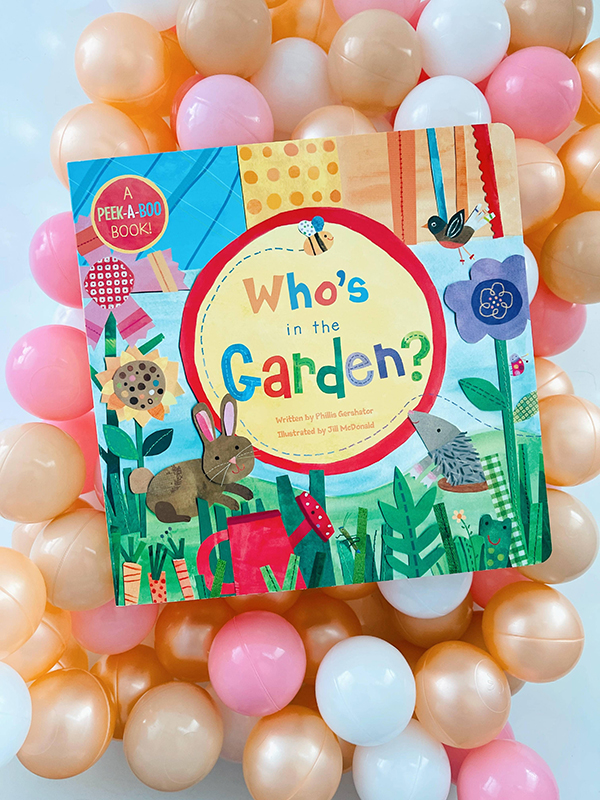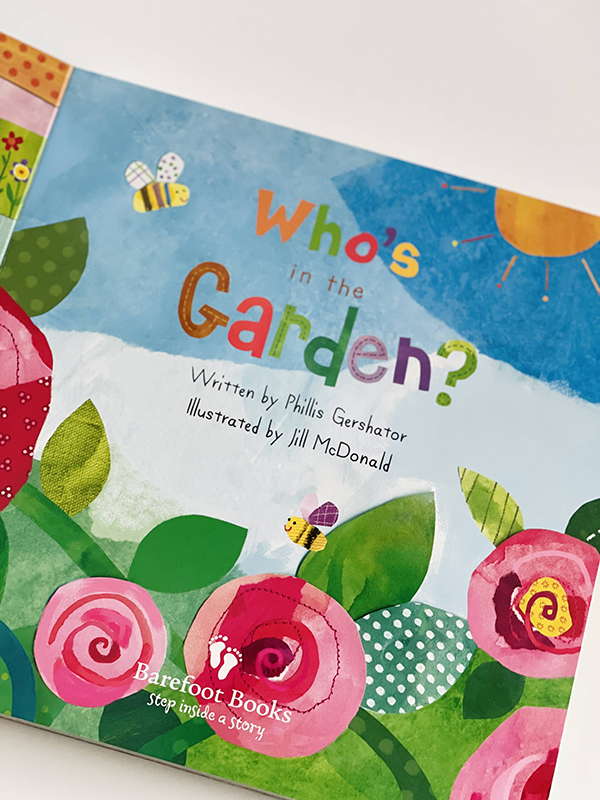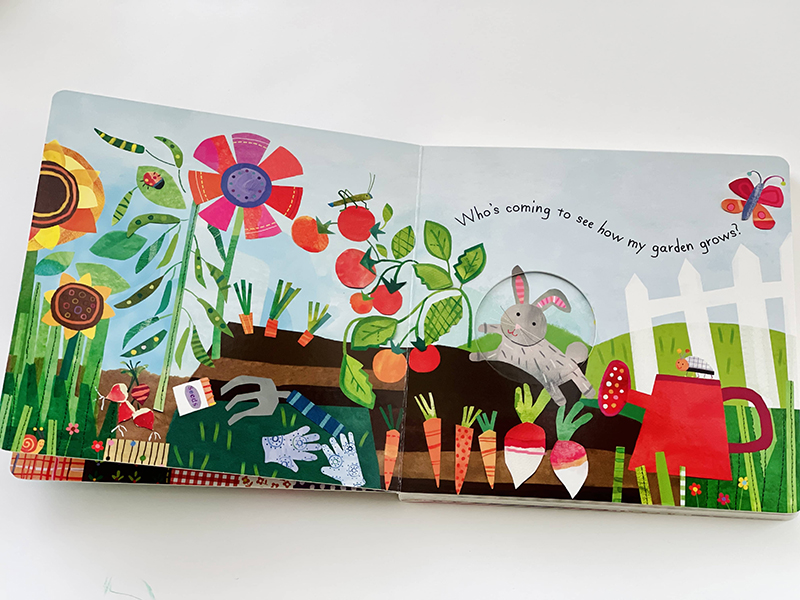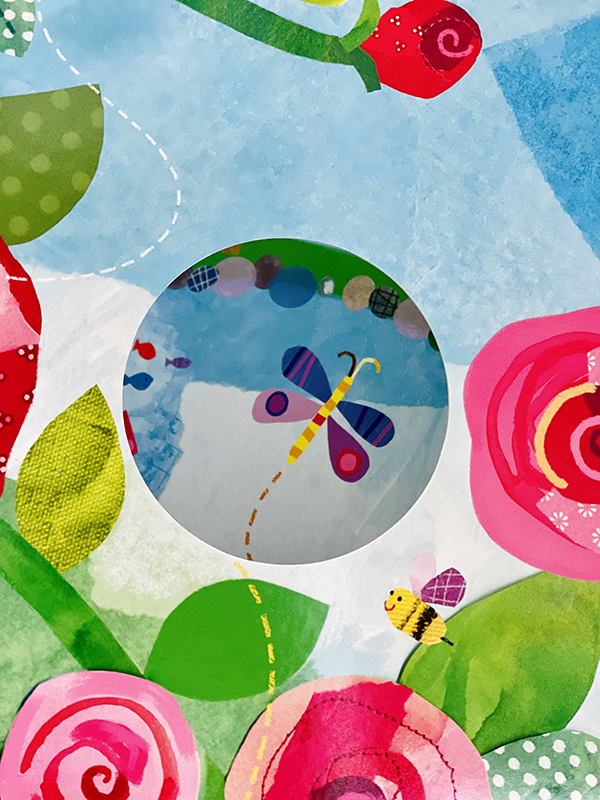 "Who's in the Garden?" is an engaging first read-aloud book invites kids to peek through the holes on every other page to answer the question, "Who's coming to see how my garden grows?"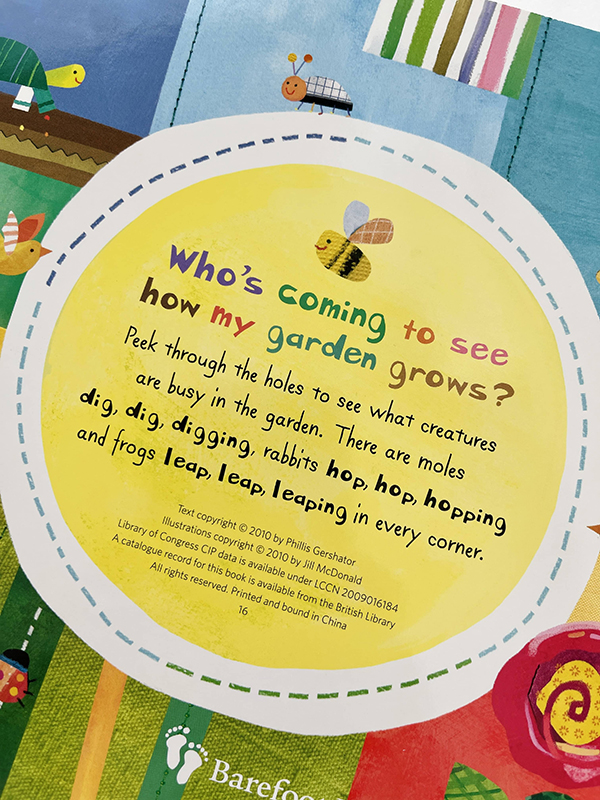 Bunnies By The Bay
Because we wanted to keep things a surprise, we included several different versions of these adorable Window Silly Plant Plushies in our Mother's Day themed subscription boxes.
One of them was an orange and purple Crocus plushie!
Other plant plushies featured in this month's box included a tulip and a daffodil.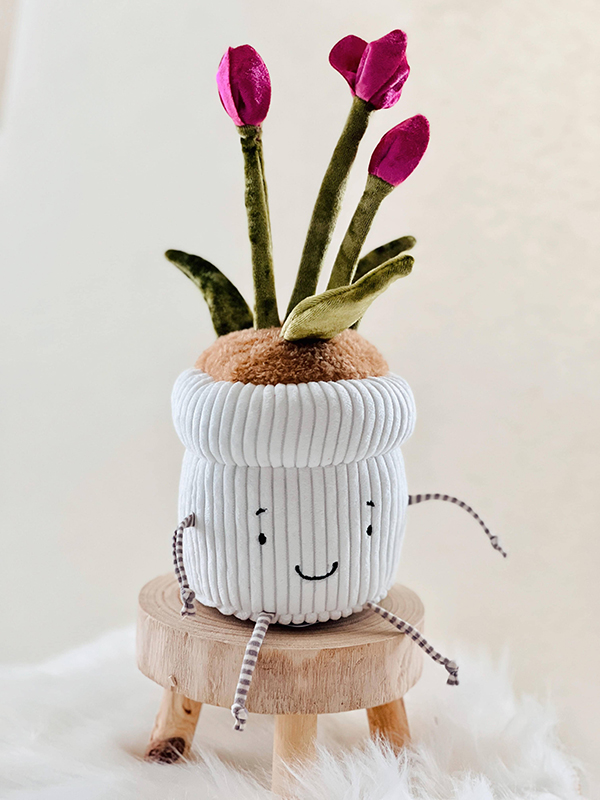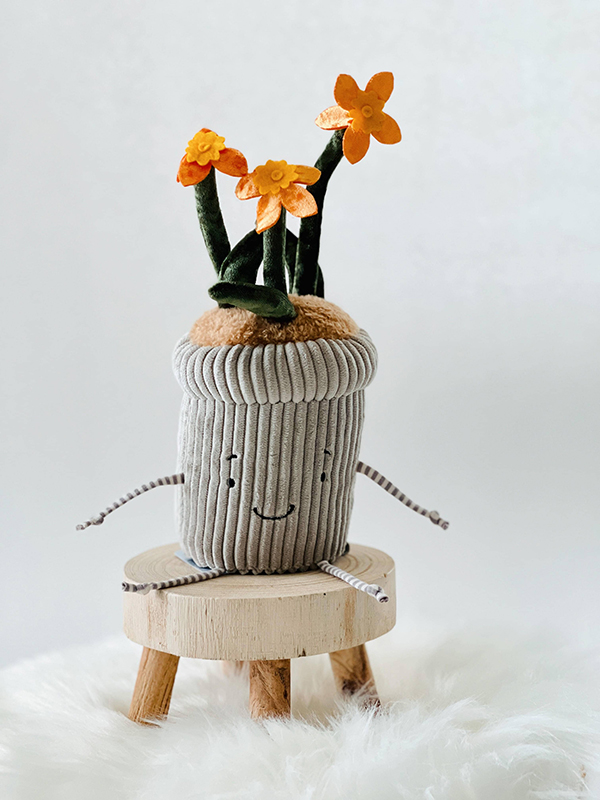 My Papercut Forest
Preserve natures treasures on your next family outing with this pocket-sized mini flower press kit.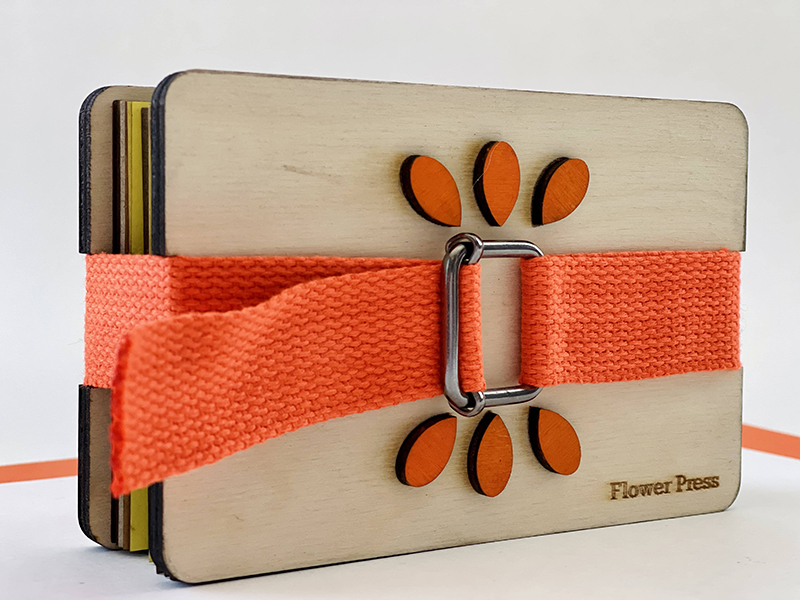 It includes four cardboard sheets and six pieces of blotting paper for all your flower pressing needs.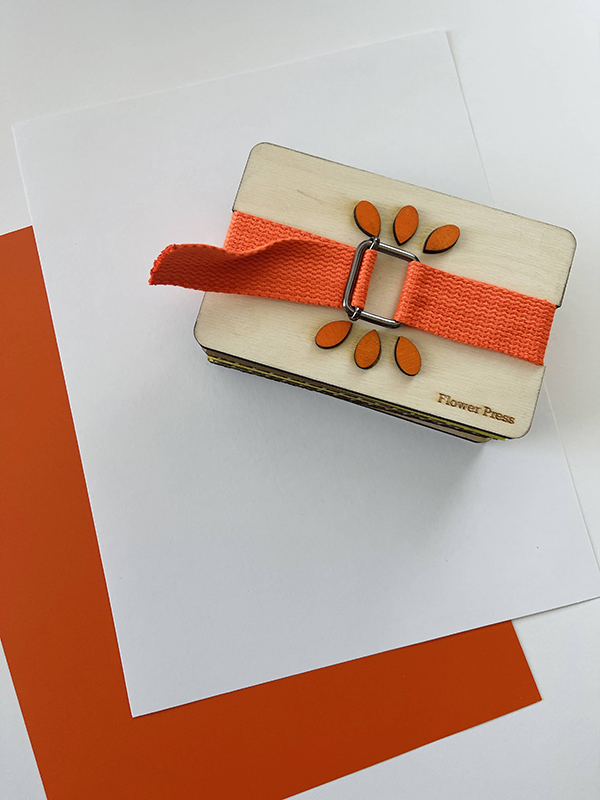 You can easily tuck it away in your pocket or purse, so it's super portable.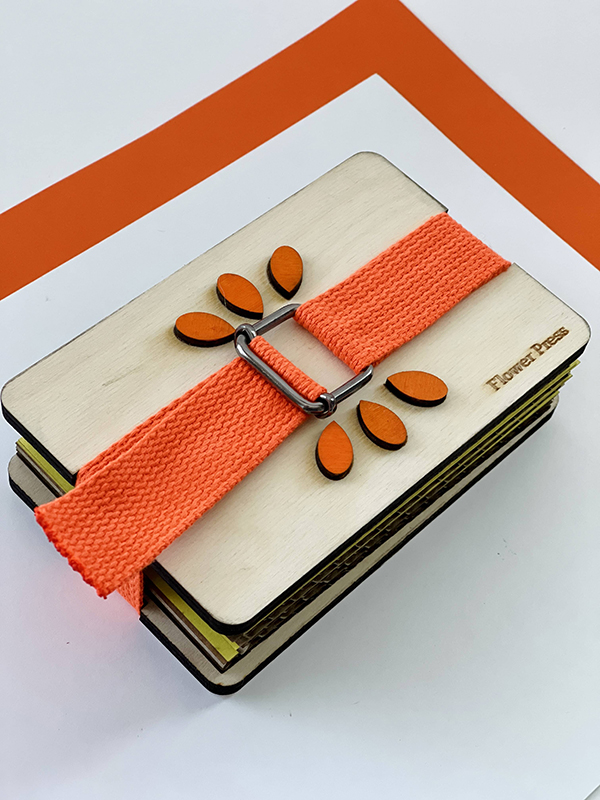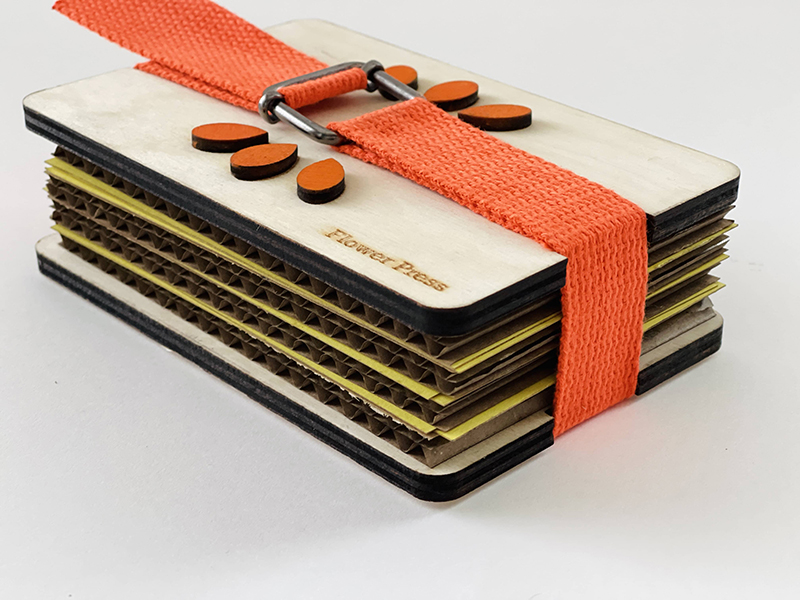 This lovely flower press kit is made of 6mm plywood and has a bright orange cotton strap and buckle that also matches the blossom engraved on the cover.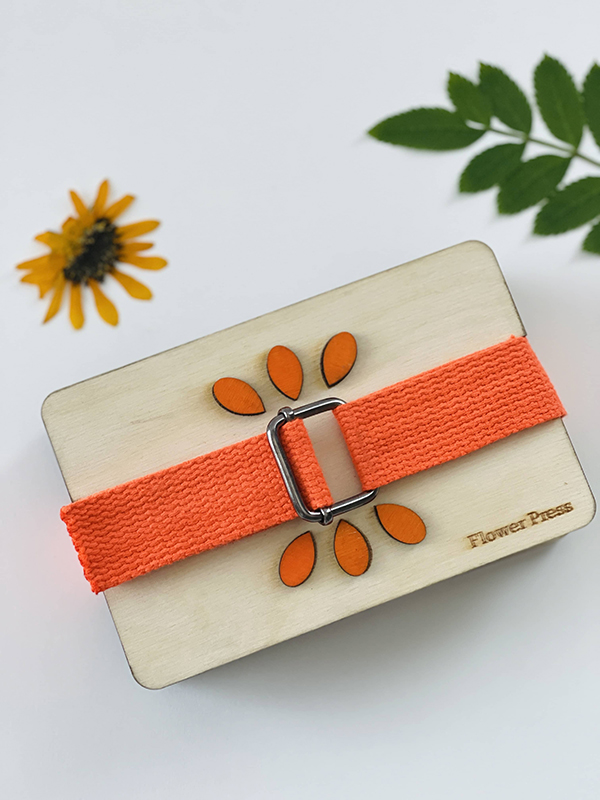 Here's how to use it: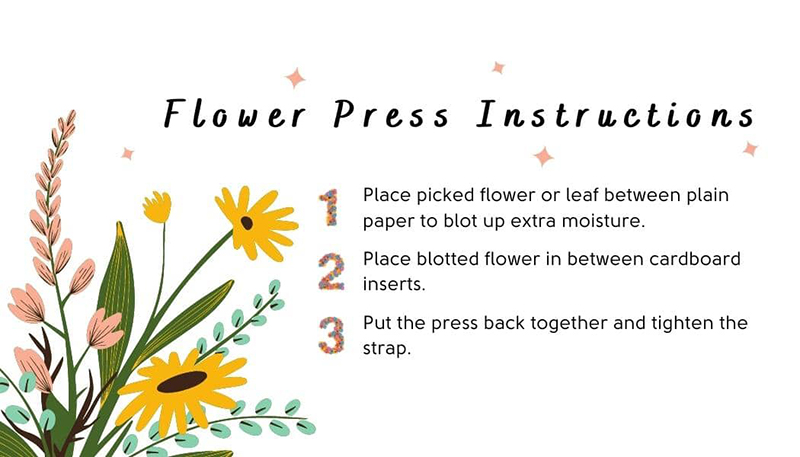 First, place your flower or leaf between two pieces of plain paper to absorb excess moisture. Next, sandwich the plain paper between the cardboard inserts. Last, reassemble the press and tighten the strap to press your flower.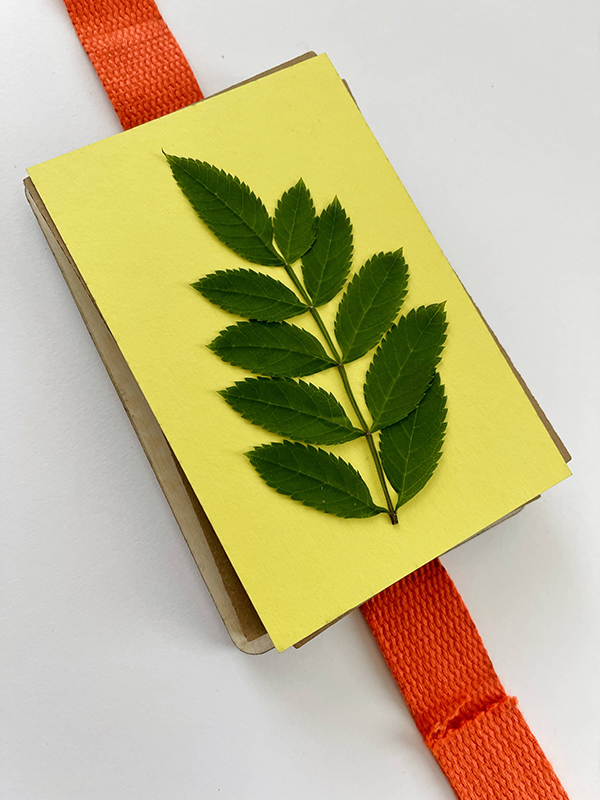 Kids and parents can both create artwork, cards, and gifts using the beautiful dried, pressed flower pieces.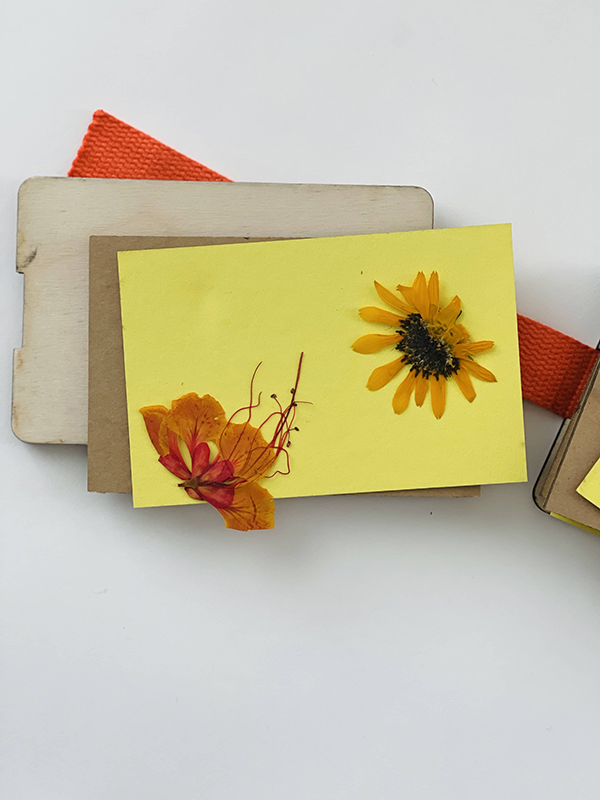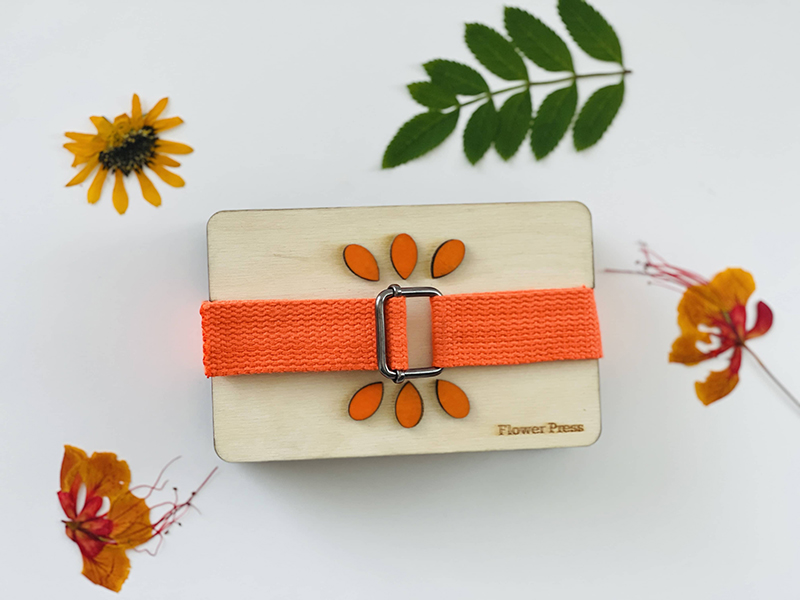 Mindfulnice
We thought these mindfulness activity cards would be a fun family time activity to include in this month's Mother's Day themed subscription box. They're perfect because anyone can use them and they're also such a helpful tool for cultivating a more mindful lifestyle.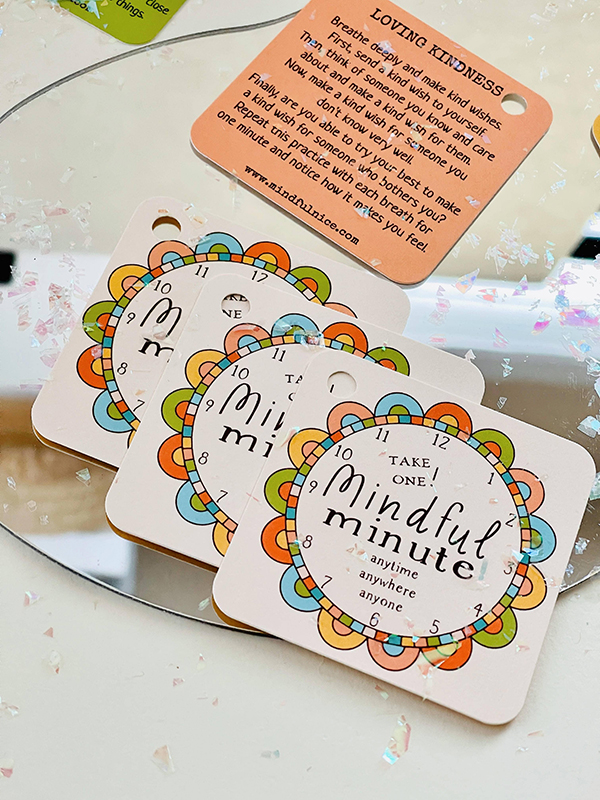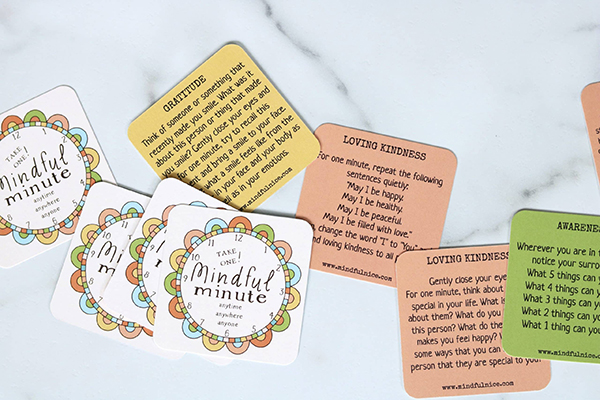 The approach is simple — one minute is all it takes! Each deck of cards comes with 29 mindful minute activities for expressing loving-kindness to yourself and others.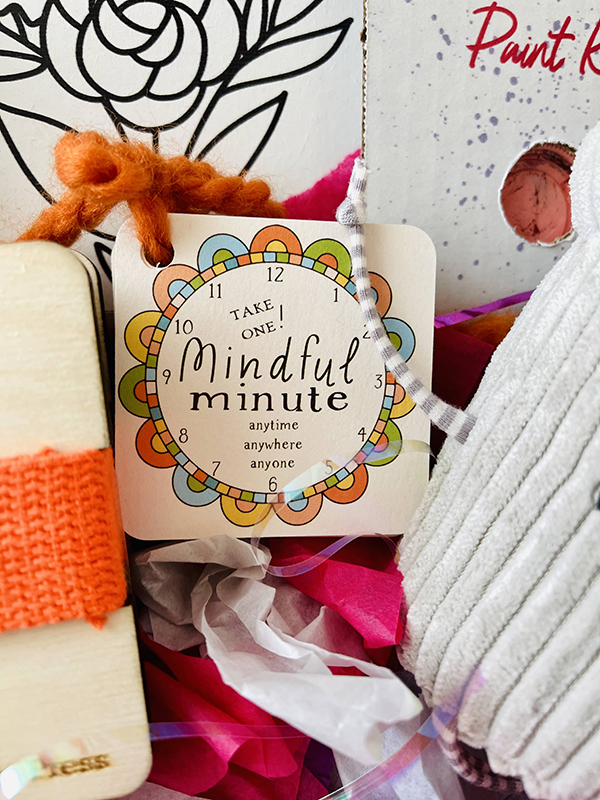 It also includes 2 additional educational mindfulness cards as well. Practice these fun activities with your littles to boost your sense of calm as you begin to live more mindfully.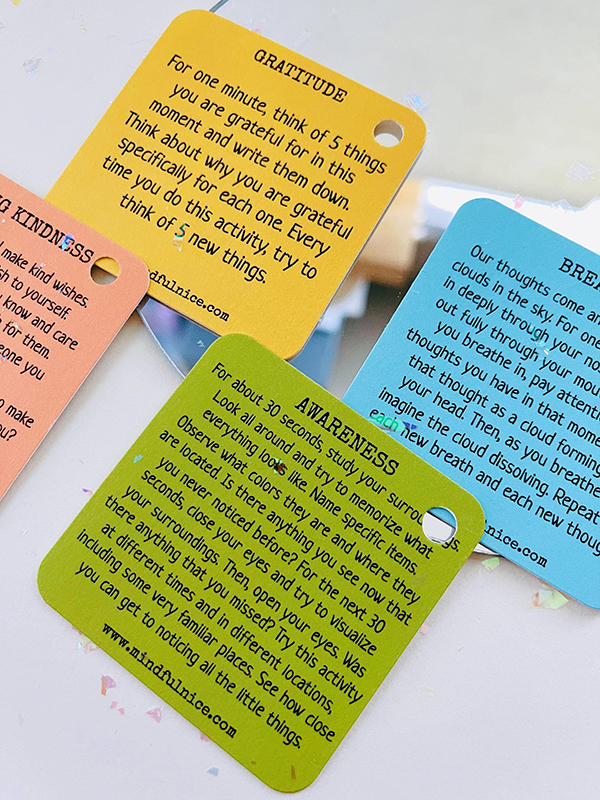 What were your thoughts on our Mother's Day themed kids subscription box?
Was there a Mother's Day item that stood out to you in this subscription box? Leave your thoughts in the comments section below and don't forget to have a look at all of the fantastic products featured in our baby and toddler subscription box this month!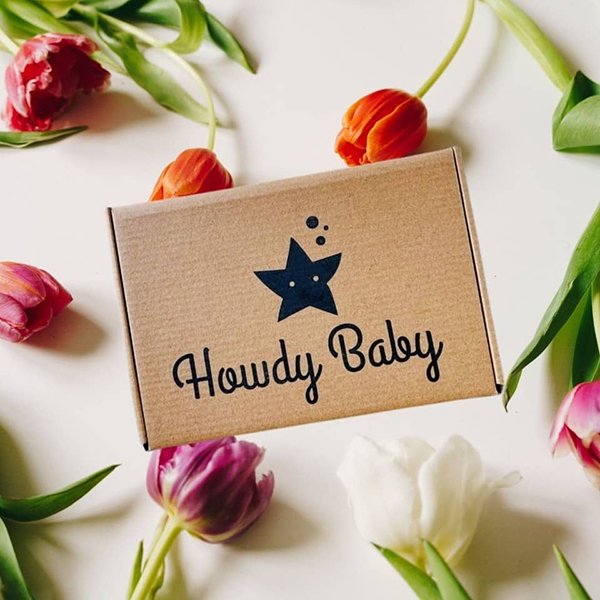 Are you looking for the perfect baby shower or kids birthday gift? Your in luck! Our one time baby and kids gift boxes are expertly curated to provide the best gifting experience possible! Our one-time gift boxes are all shipped within 1-2 business days.