This month's 🌤️FORCE OF NATURE🌤️ theme is all about inspiring our children to make a difference in the world while also teaching them to be compassionate and bold in speaking up for themselves and others.
This month 's subscription box for mom and baby featured so many wonderful products including plantable seed paper, a hanging crib or travel toy, a wooden sensory toy for infants, and a fancy tea gift for mom.
What came in this month's Howdy Baby subscription box for moms and babies?
Continue reading to learn about all of the fantastic things included in this month's Howdy Baby subscription box for moms and babies. Please keep in mind that because each subscription box is tailored to your child's age and developmental stage, certain products may differ and not all items will be included in one box.
Additionally, don't forget to take a look at what came inside of this month's subscription box for moms and kids.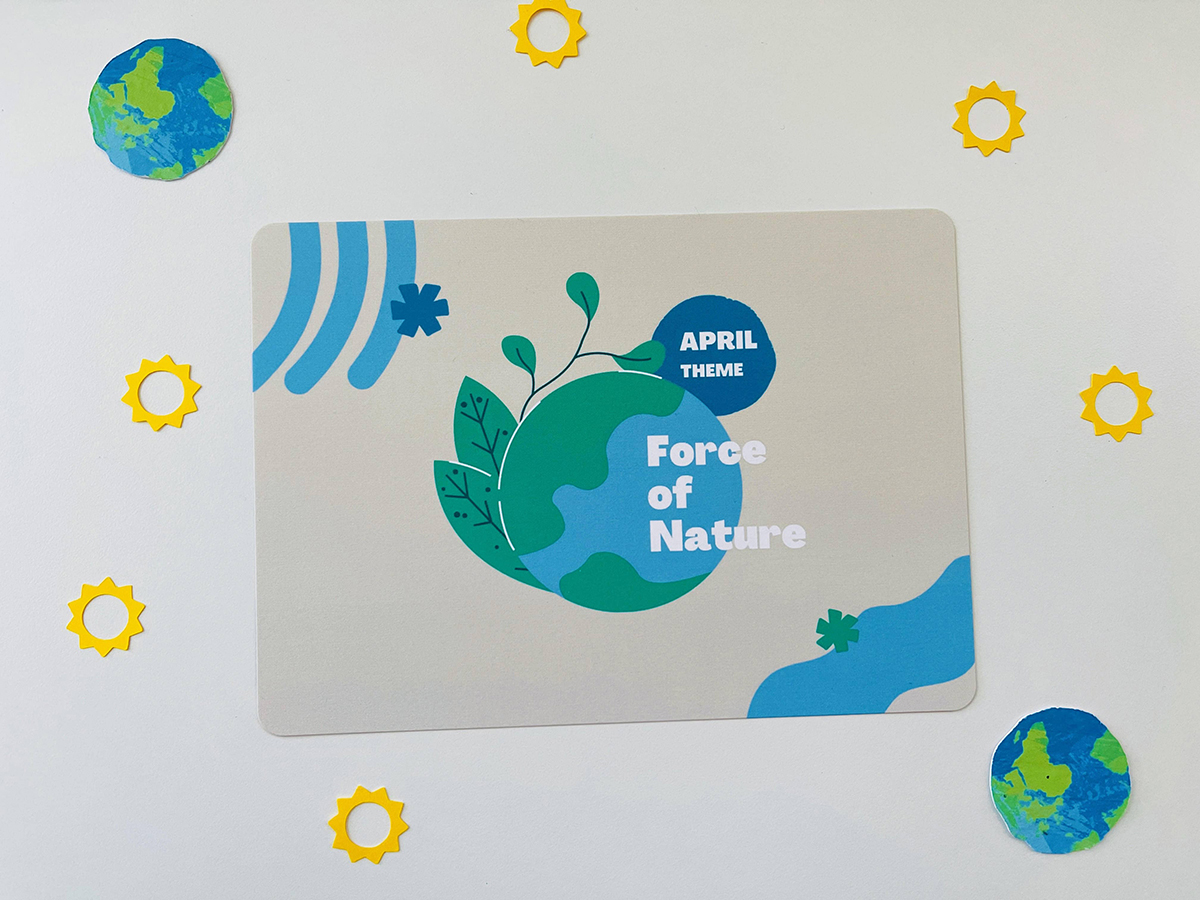 Earth Mama Organic Peaceful Tea (gift for mom)
Earth Mama Organics
Serene and citrusy Organic Peaceful Tea is formulated with chamomile and herbs traditionally used to help promote a sense of calm, relieve occasional anxiousness, ease tension and promote sleep.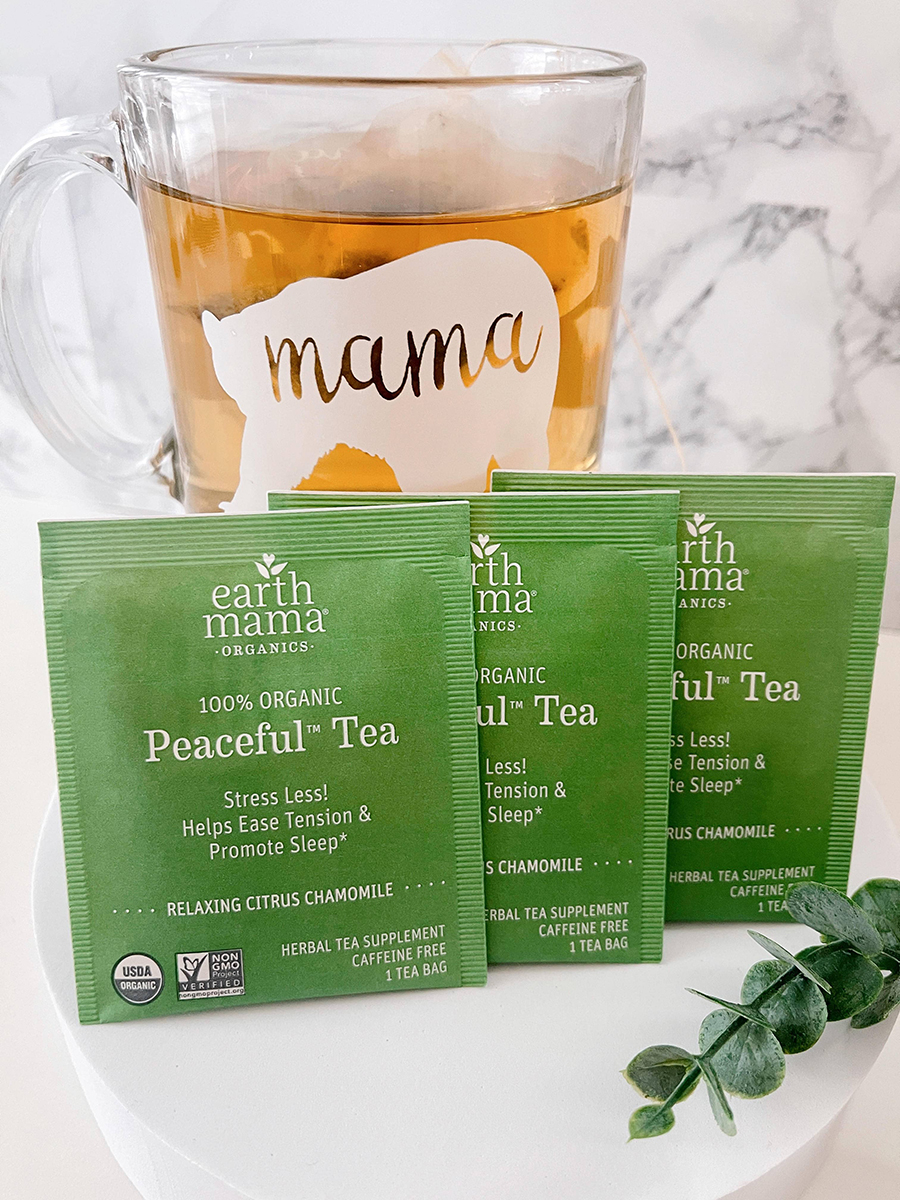 With oat straw, calming chamomile, and a hint of red raspberry leaf and orange peel for a nice, bright citrusy vibe, this tea gift is peaceful and soothing for mom or anyone who needs to chill: Pregnant mamas, stressed-out dads, and even rambunctious kids.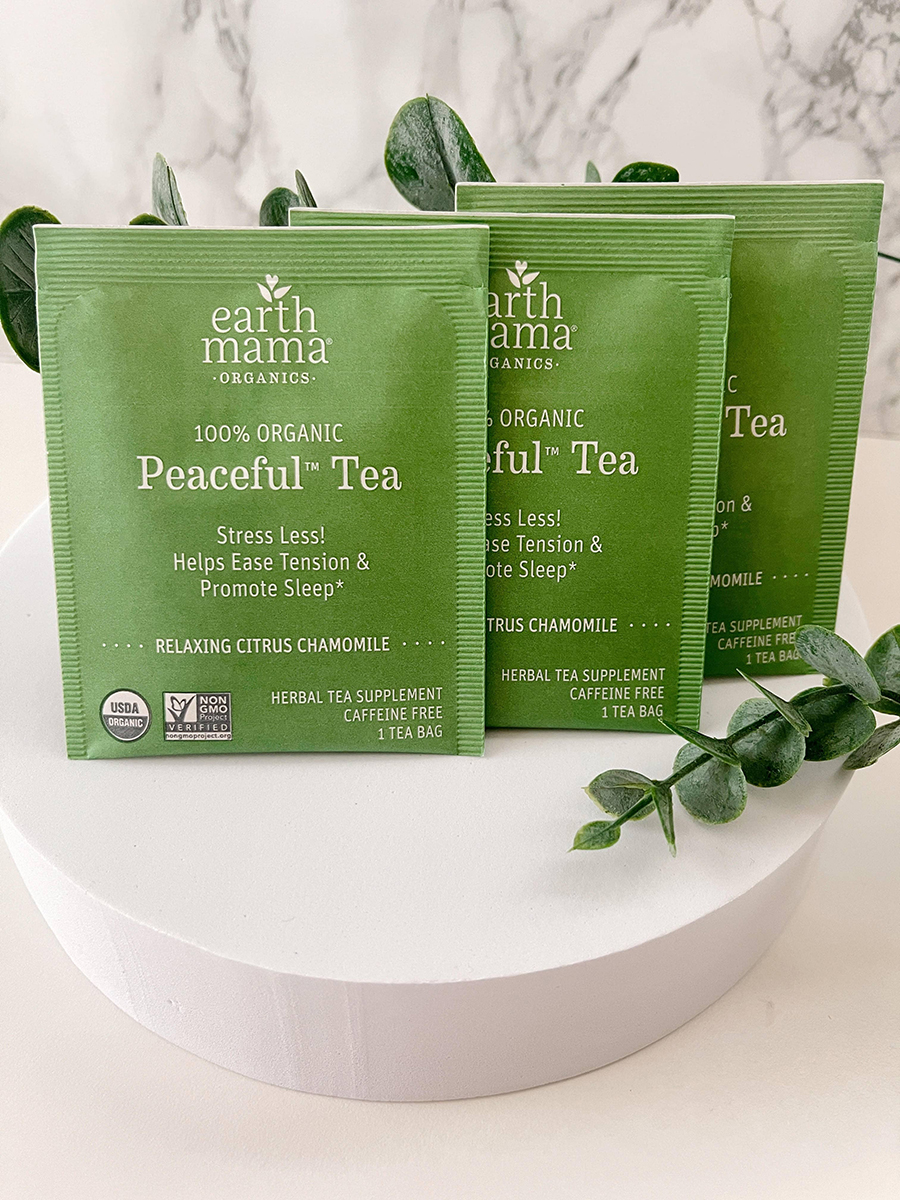 Relax Shower Steamer (gift for mom)
Country Bathhouse
April showers bring May flowers! In addition the relaxing tea gift for mom, we also included a shower steamer in this month's subscription box for mom and baby.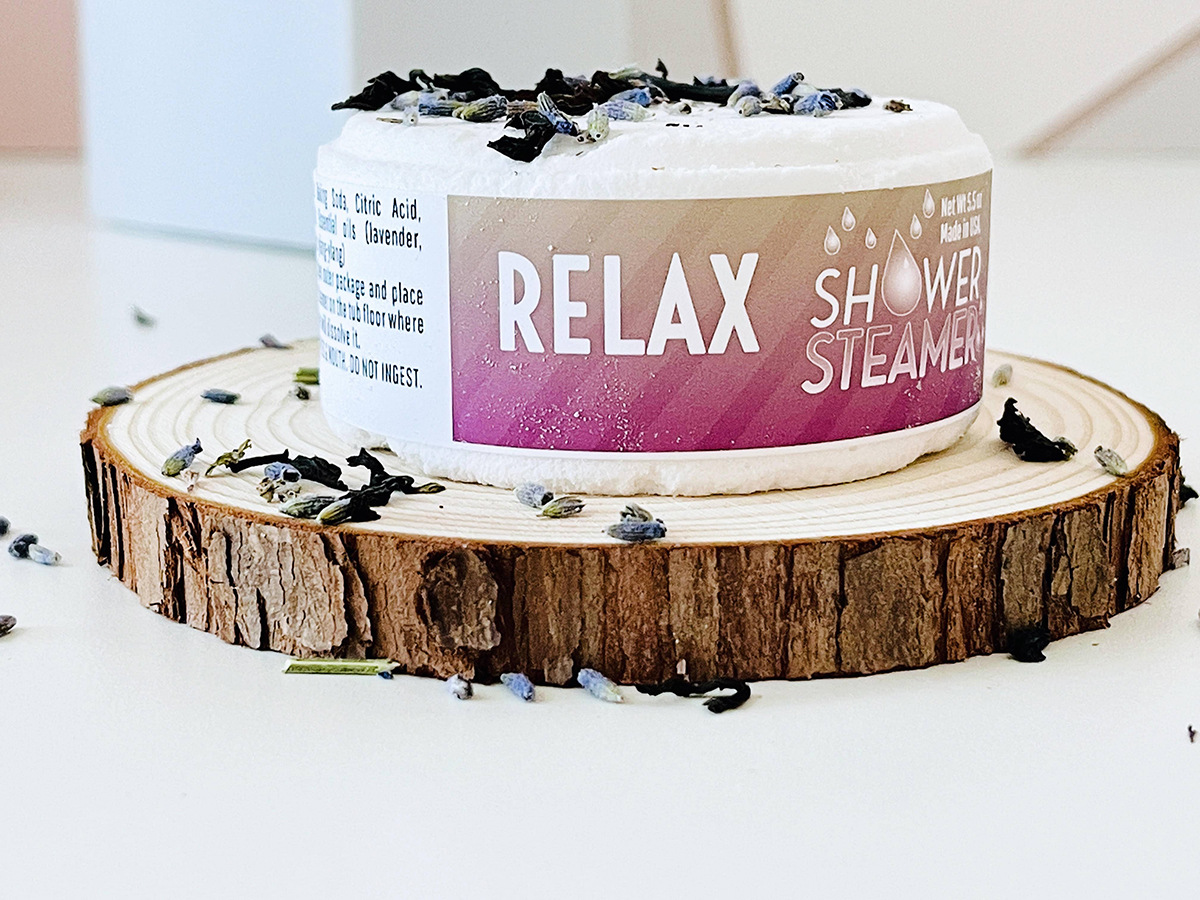 Relieve stress and rejuvenate your spirit with this ultra-relaxing shower steamer. It blends lavender, bergamot, and ylang-ylang to soothe both the mind and the body. Simply open the package and place the puck on the shower floor, where steam and water will gradually melt it away for a relaxing shower experience.
Green Sprouts Inc.
Get rid of tangles and keep baby's hair soft with this eco-friendly wooden comb & brush set!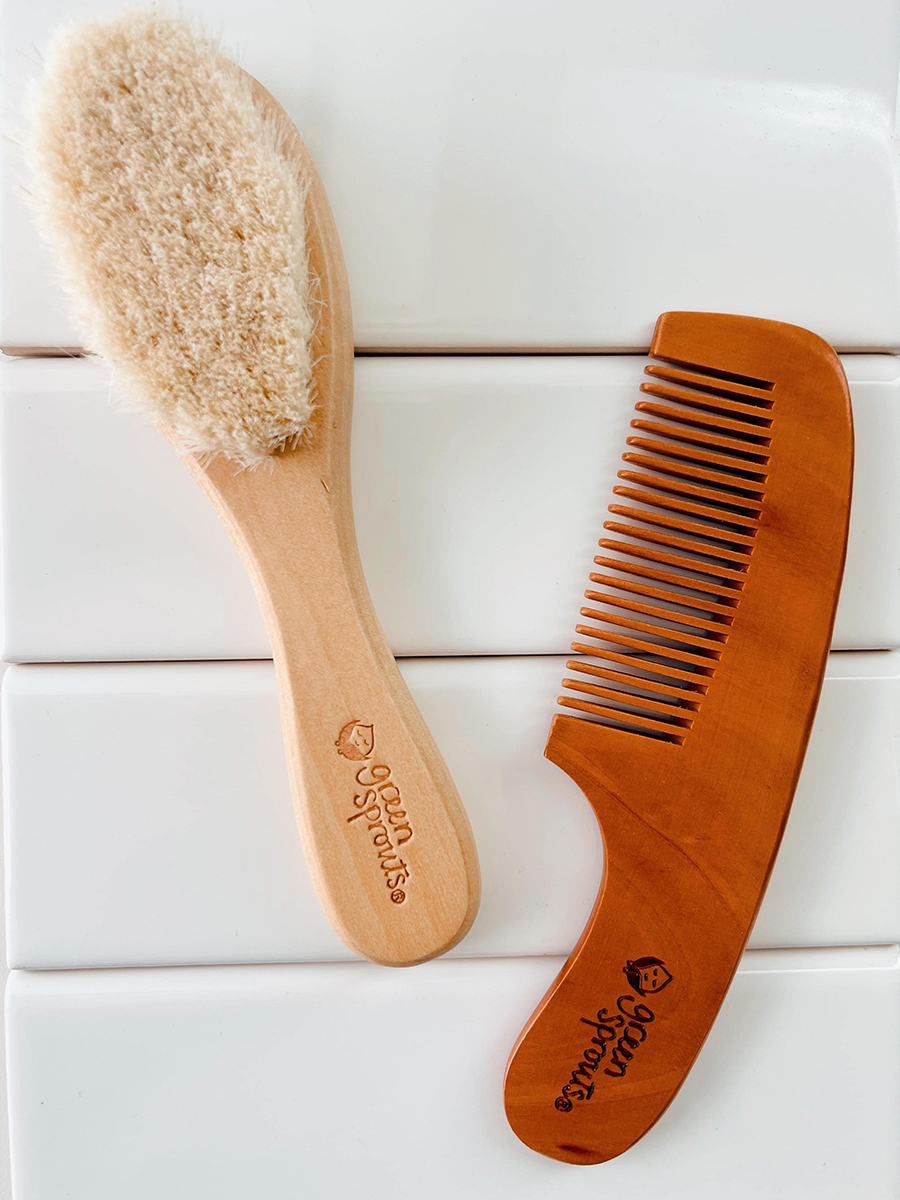 The super-soft goat hair bristles gently smooth baby's hair, and the comb also helps remove any tangles as baby's hair grows.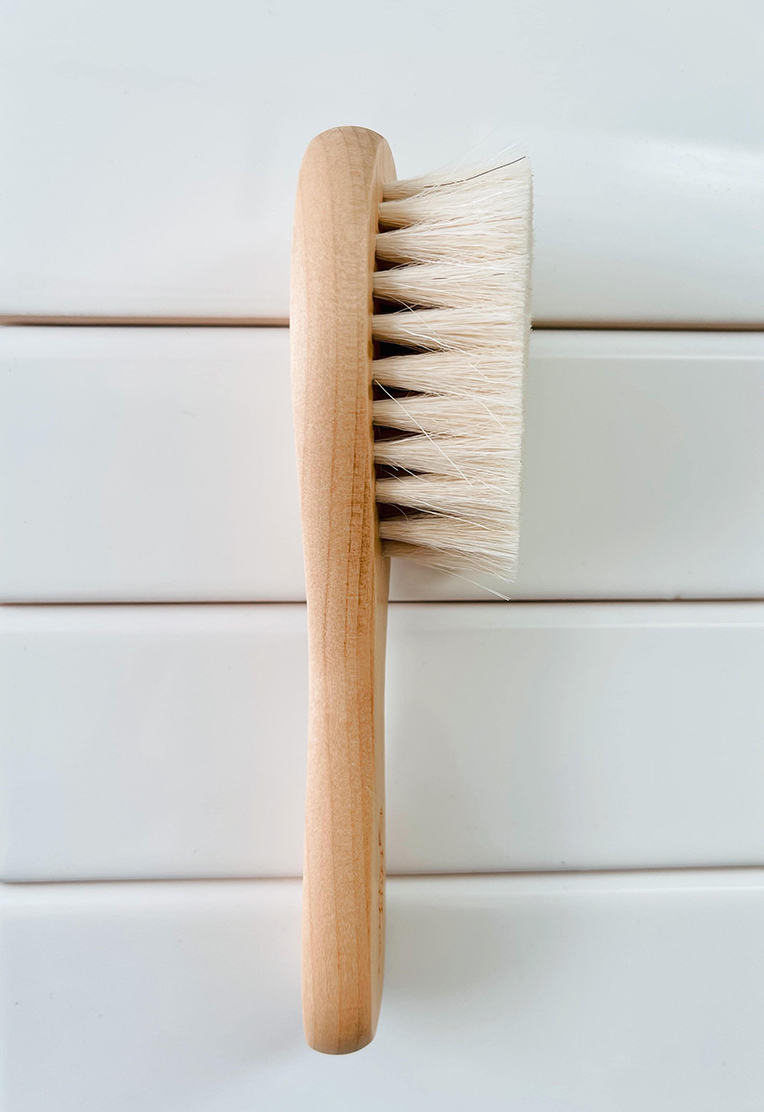 It's gentle enough for daily use and also helps prevent & reduce cradle cap.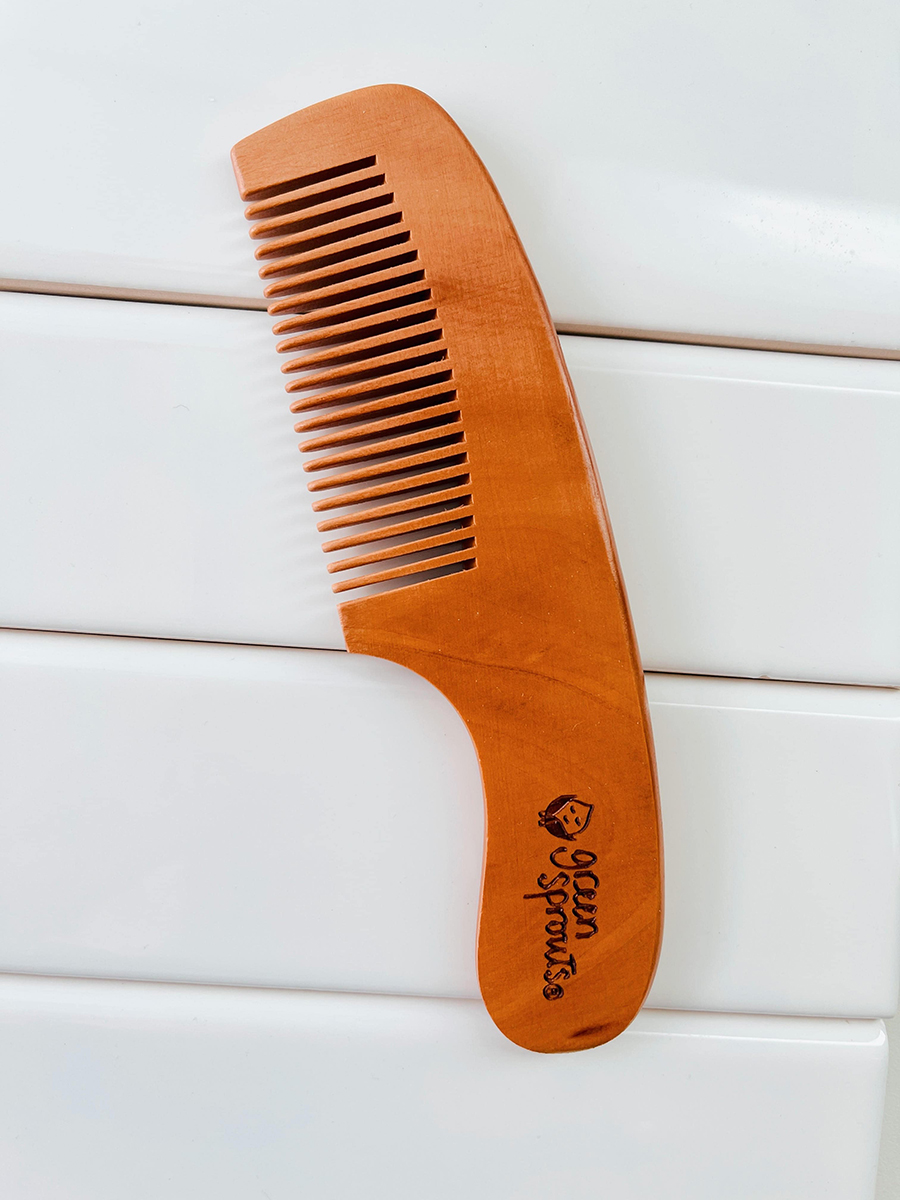 Care Instructions: Clean before and after each use. Surface wash with warm water and mild soap. Do not soak or immerse in water. Dry with a soft cloth.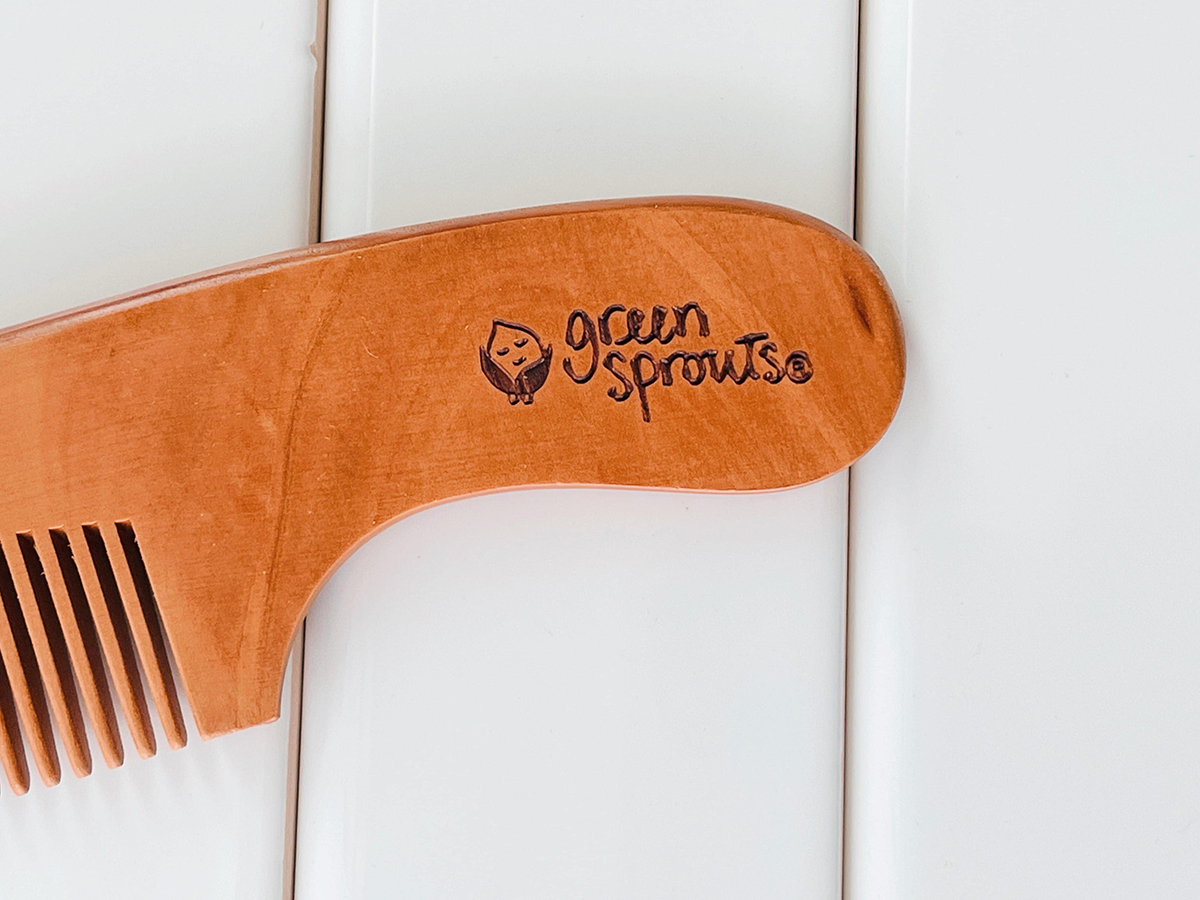 About the Brand: Green Sprouts Inc. is on a mission to make sustainable items your whole family can trust. They prioritize sustainable materials to help make your little one's future brighter.
Author: Sandy Parker
What day is today? A question that kids ponder daily. This wonderful book introduces kids to the seven days of the week by pairing each day with a phonetic object that corresponds to the day's first letter.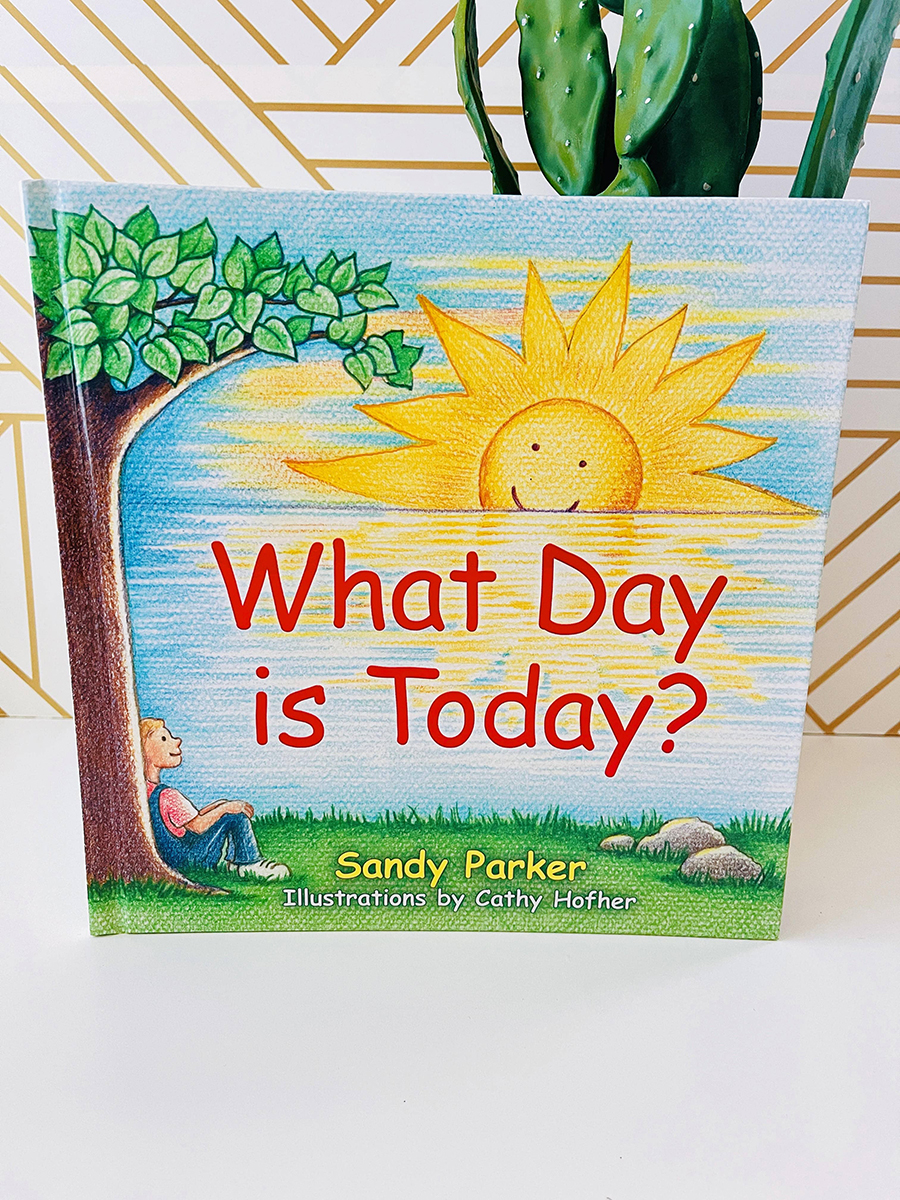 Your child will enjoy discovering the objects that begin with the same letter or sound as what the character saw. This lovely book also expresses several concepts including days of the week, colors, and alliteration.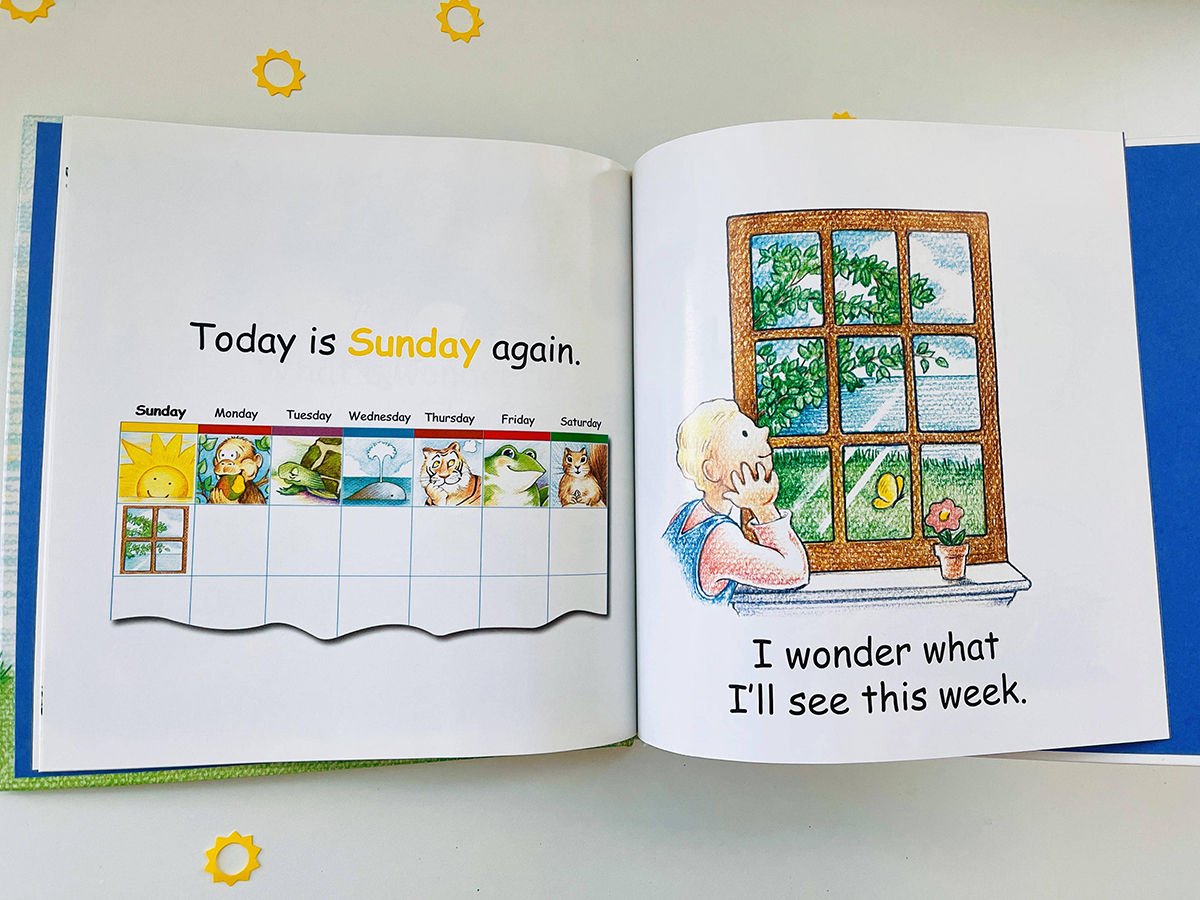 We wanted to include it in this month's subscription box for mom and baby because the heartwarming illustrations and phonetic connections guide the reader through a week of adventures, leaving you wondering what tomorrow will bring!
Golden Baby
Teething "succs", but this gorgeous teether and pacifier clip set can help! This adorable set is perfect for soothing baby's sore gums and preventing objects from falling on the floor.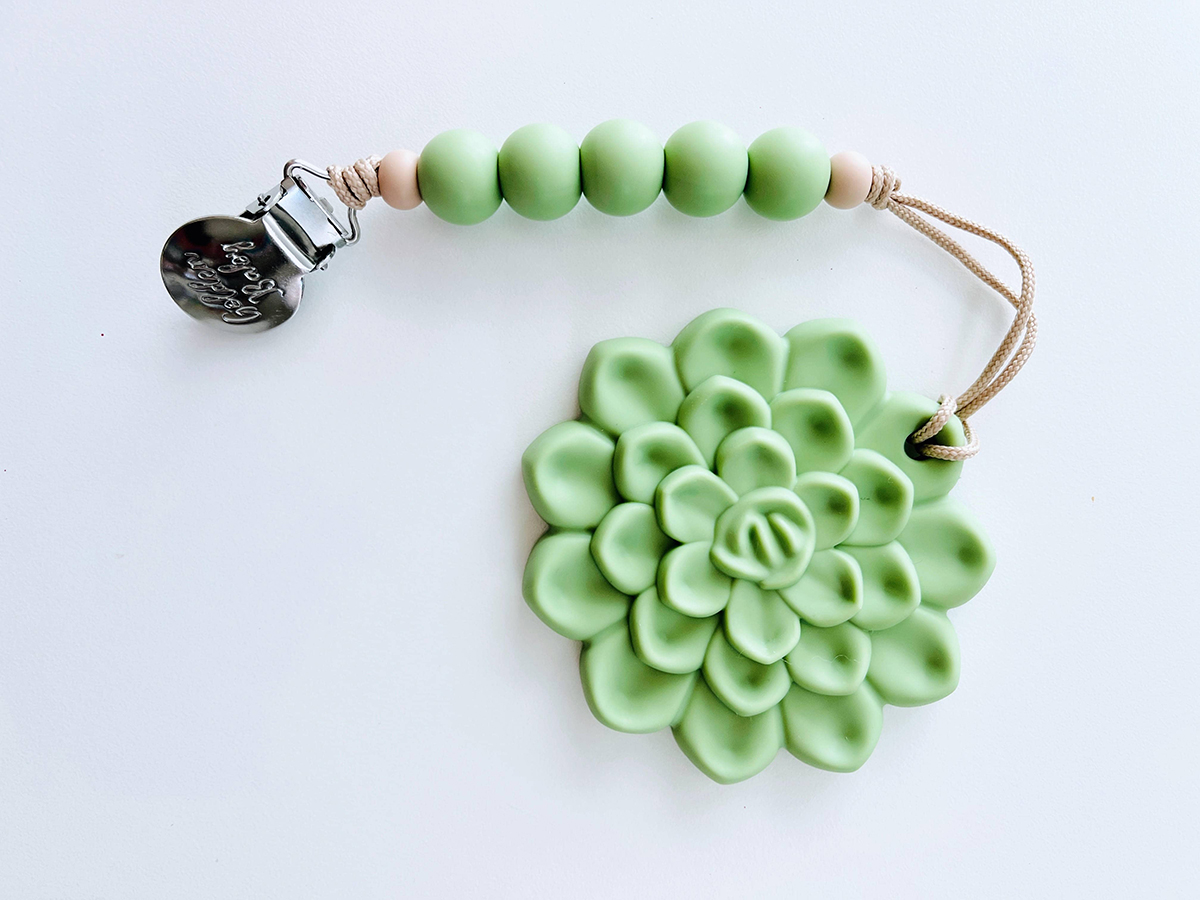 The pacifier clip easily attaches to any teether, pacifier, or toy, while the teether's textured surface provides your little one with much-needed relief during the difficult teething phase.
Made with non-toxic, food-grade silicone. It's also free of BPA, phthalates, and heavy metals.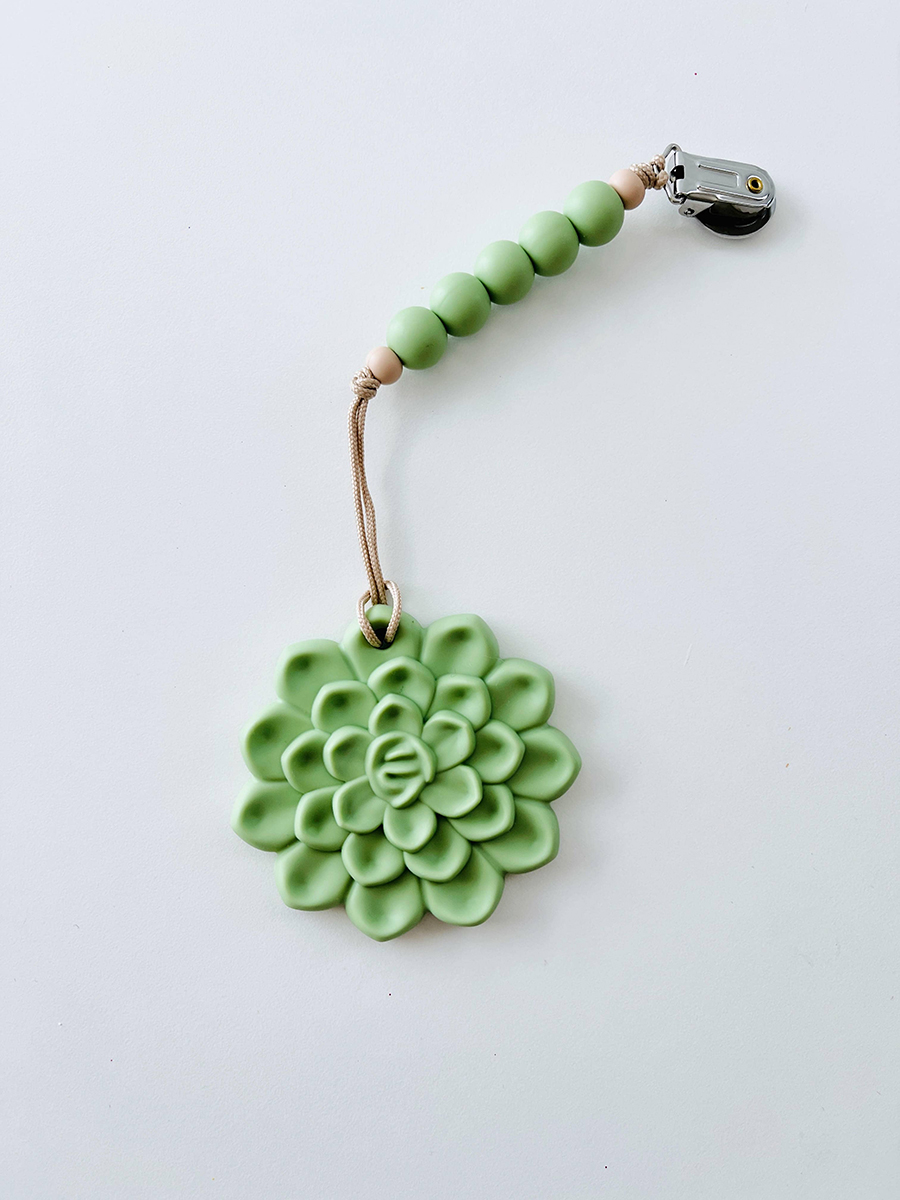 Care Instructions: Hand wash with mild soap and lay flat to dry. Dry metal pacifier clip completely to prevent rust. Do not submerge in water. Do not microwave.
Itzy Ritzy
Let's Explore! This rainbow travel toy / hanging baby crib toy is the playful pick-me-up your little one can't resist!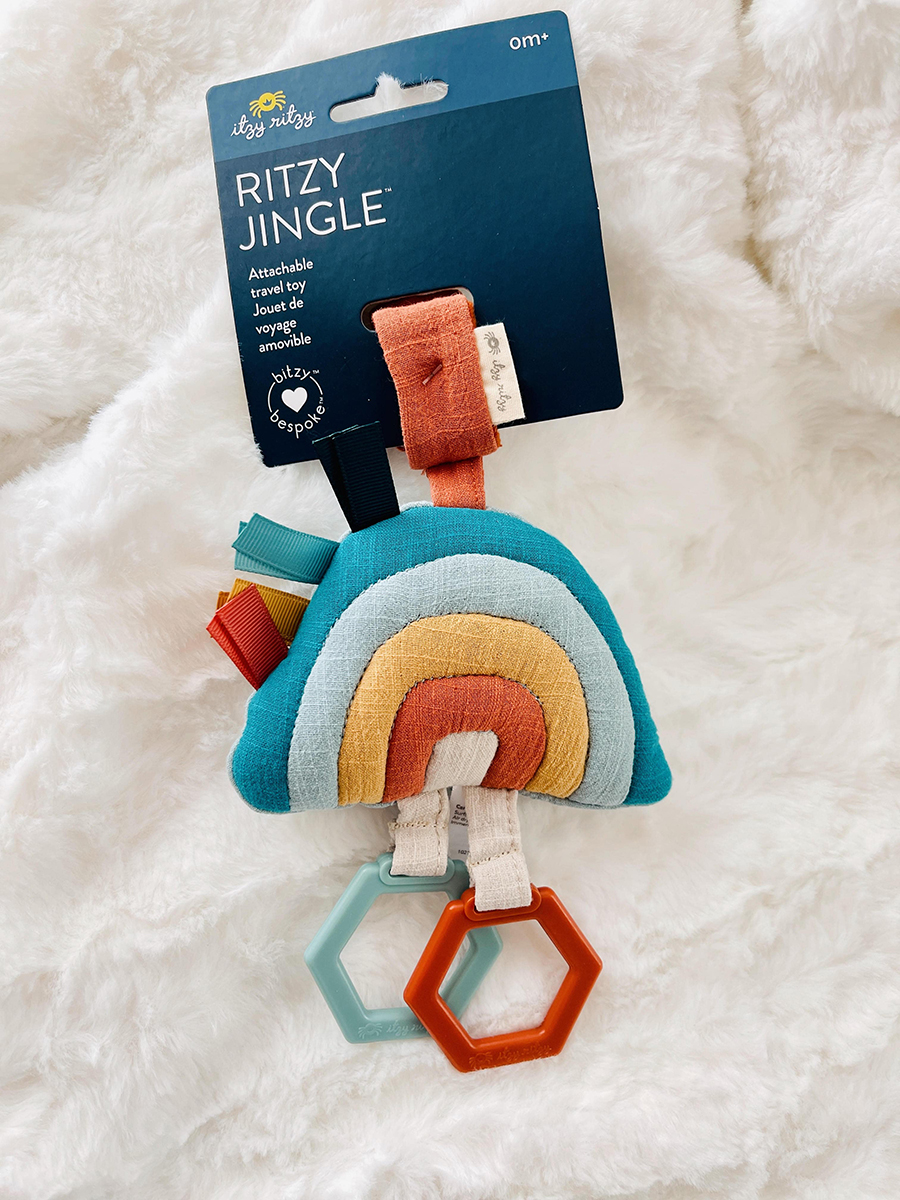 Sensory design in mind, it's crafted with soft natural cotton while the jingle ball engages baby with its soothing sound.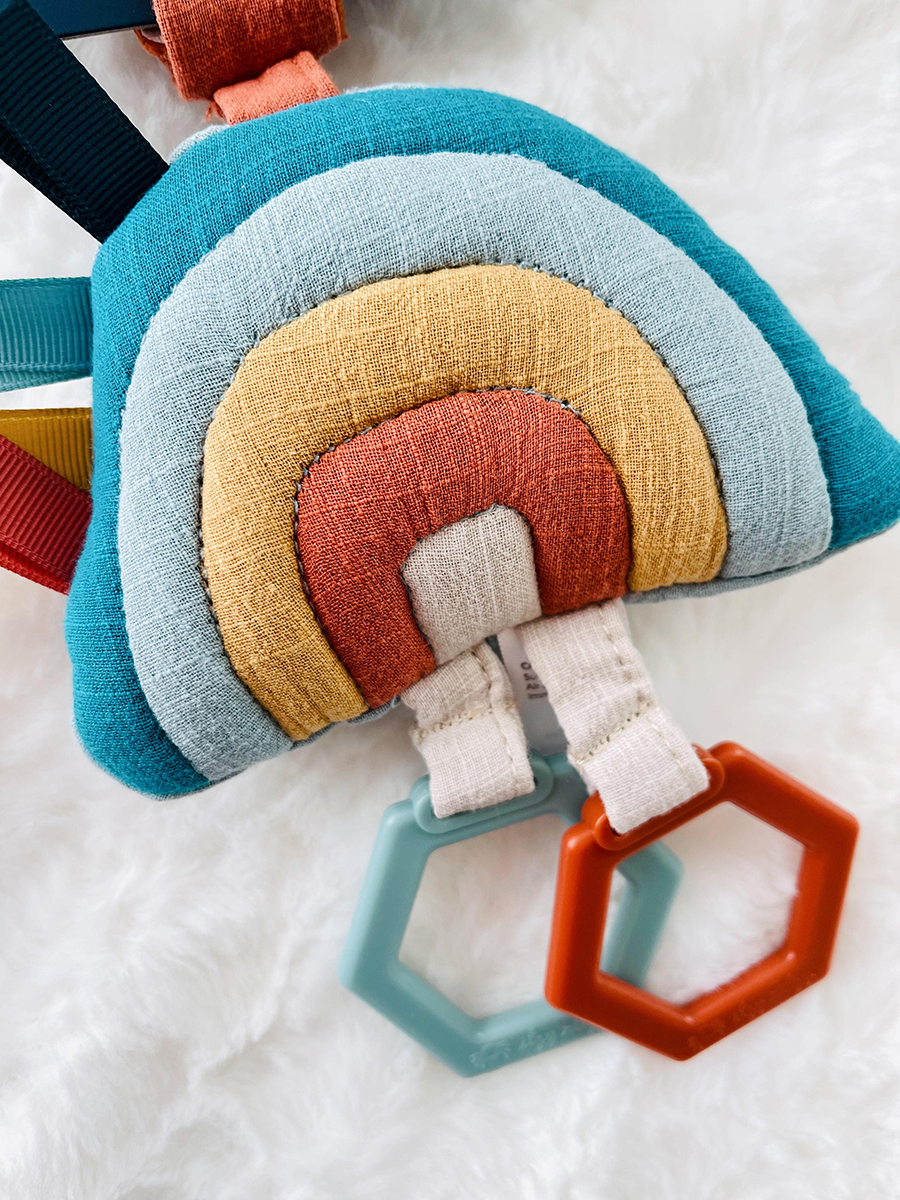 The Ritzy Rainbow makes a perfect travel toy or hanging baby crib toy because it easily attaches to a car seat, stroller, or activity gym for exciting adventures ahead!
Three Little Tots
These baby gowns are so soft you will never want your baby in anything else! This month our subscription box for mom and baby featured this adorable hat and gown set in our boxes for our littlest subscribers.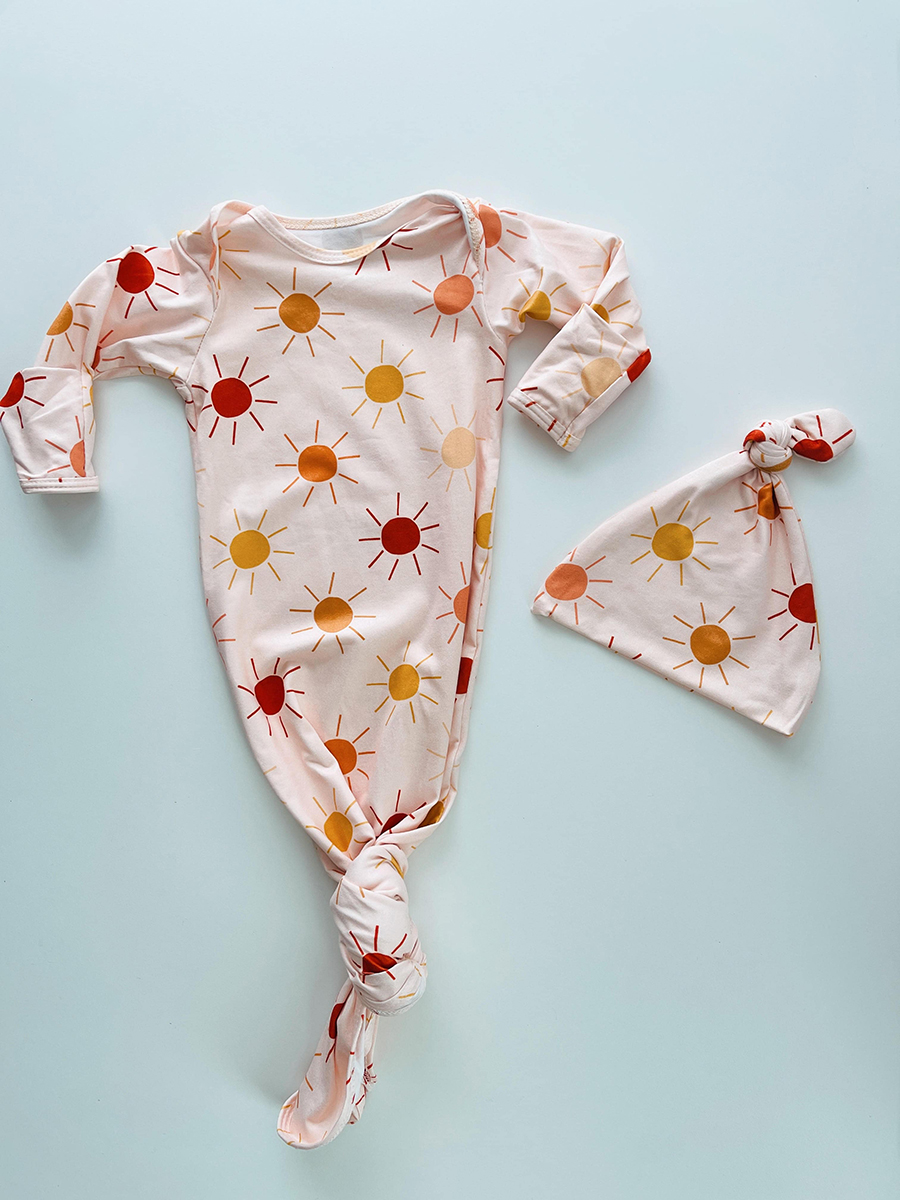 The super soft as well as stretchy fabric keeps baby comfortable. The bottom tie allows for easy nighttime diaper changes, and the shoulder pull-down tabs make dressing and changing a breeze!
Monthly Milestone Marker Cards
Pearhead
These gender-neutral monthly milestone markers are perfect for documenting baby's growth throughout pregnancy and each month of your little one's first year!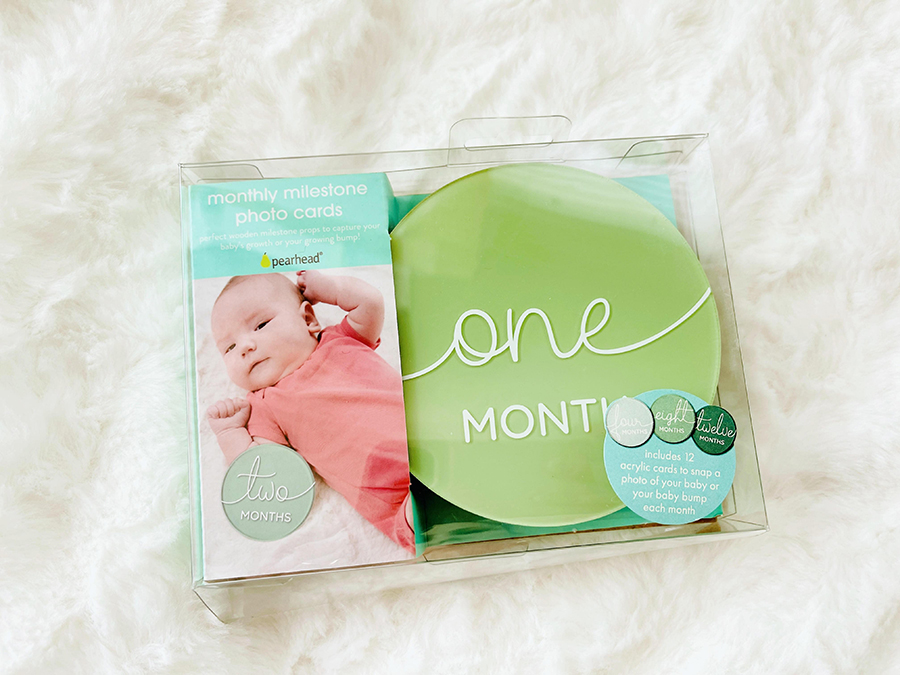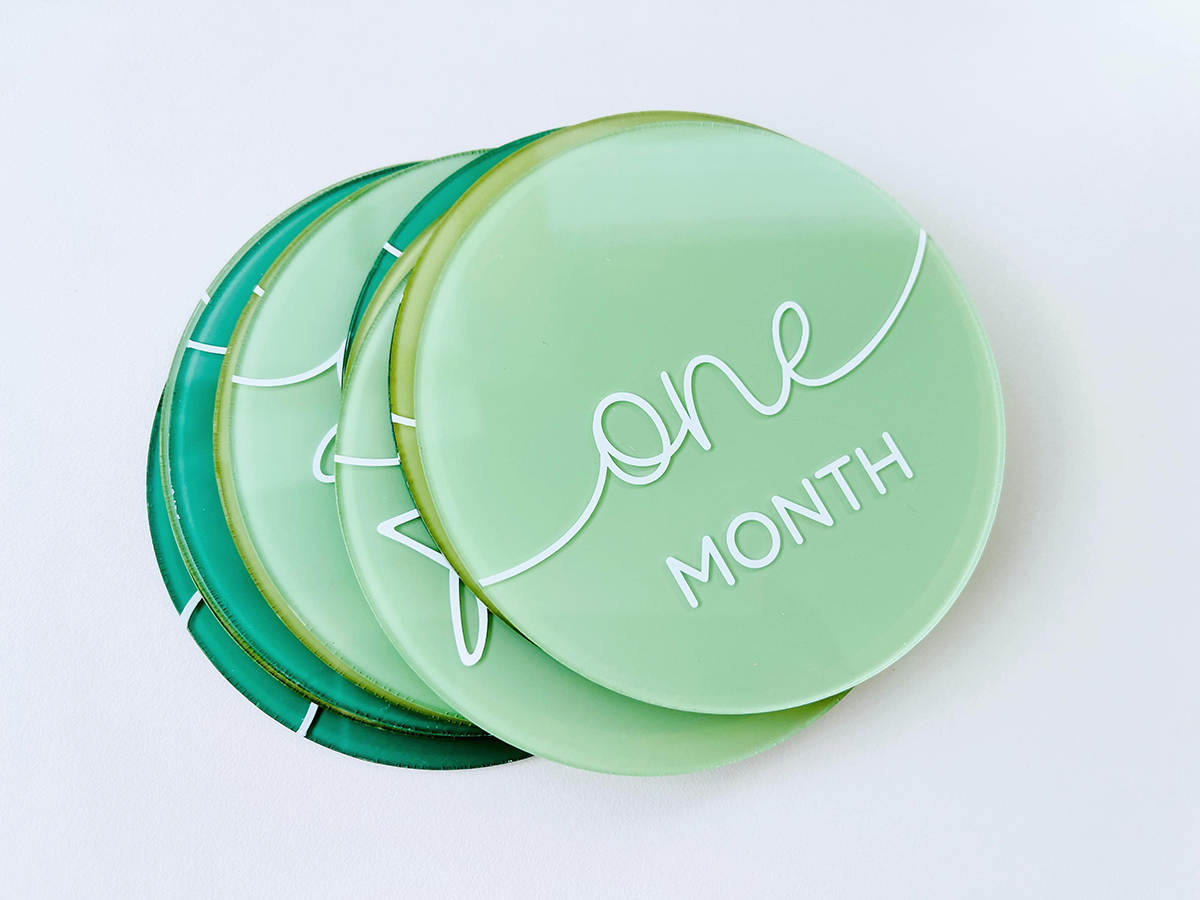 Each set comes with 6 double-sided acrylic photo prop discs labeled from 1 to 12 months so you can capture all of your most treasured moments.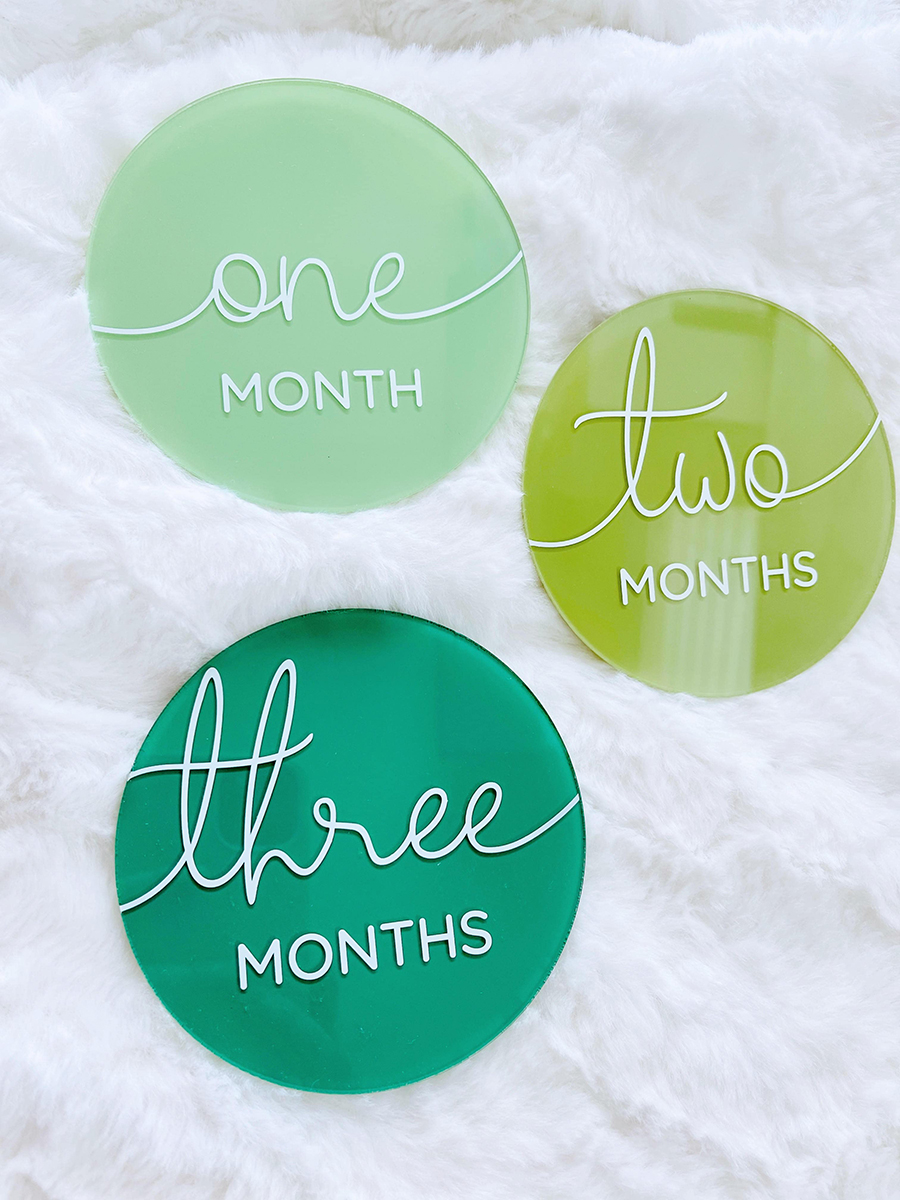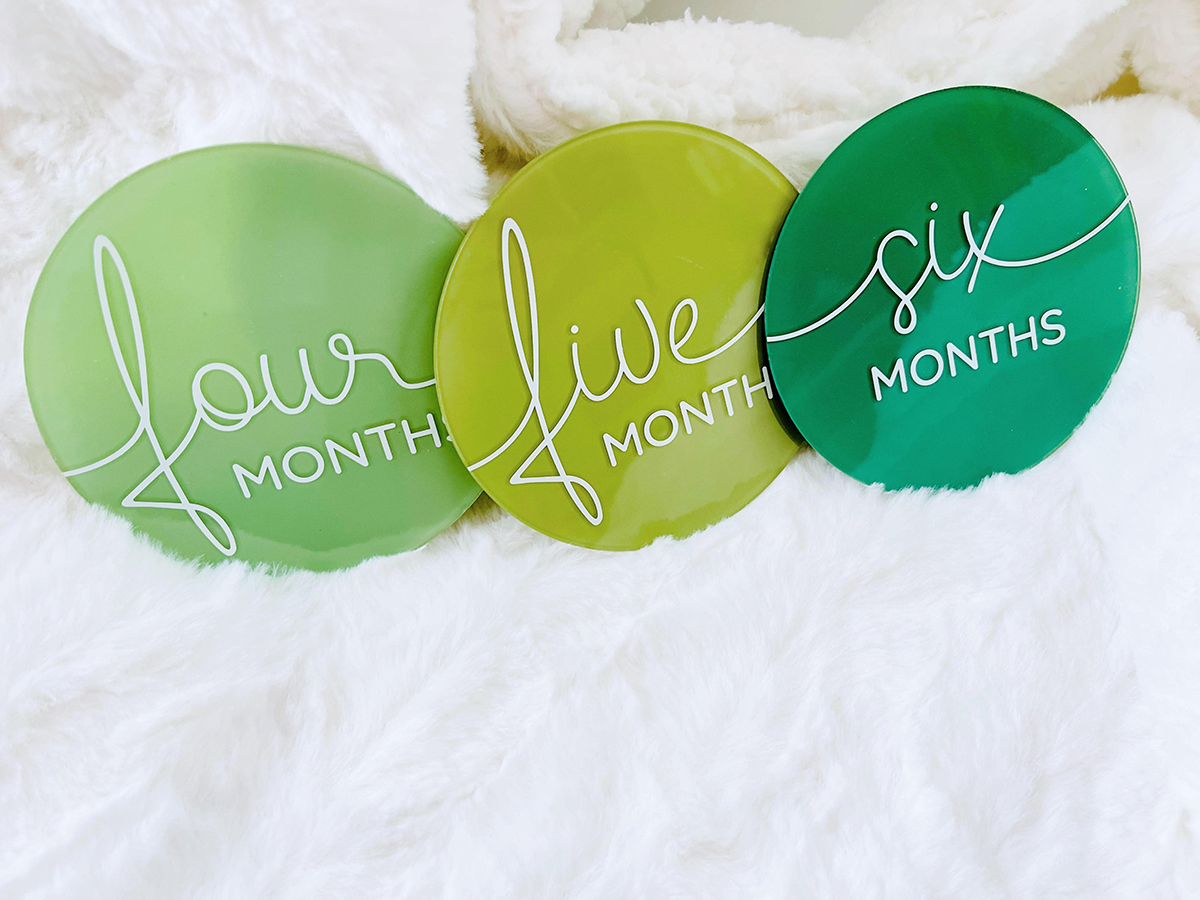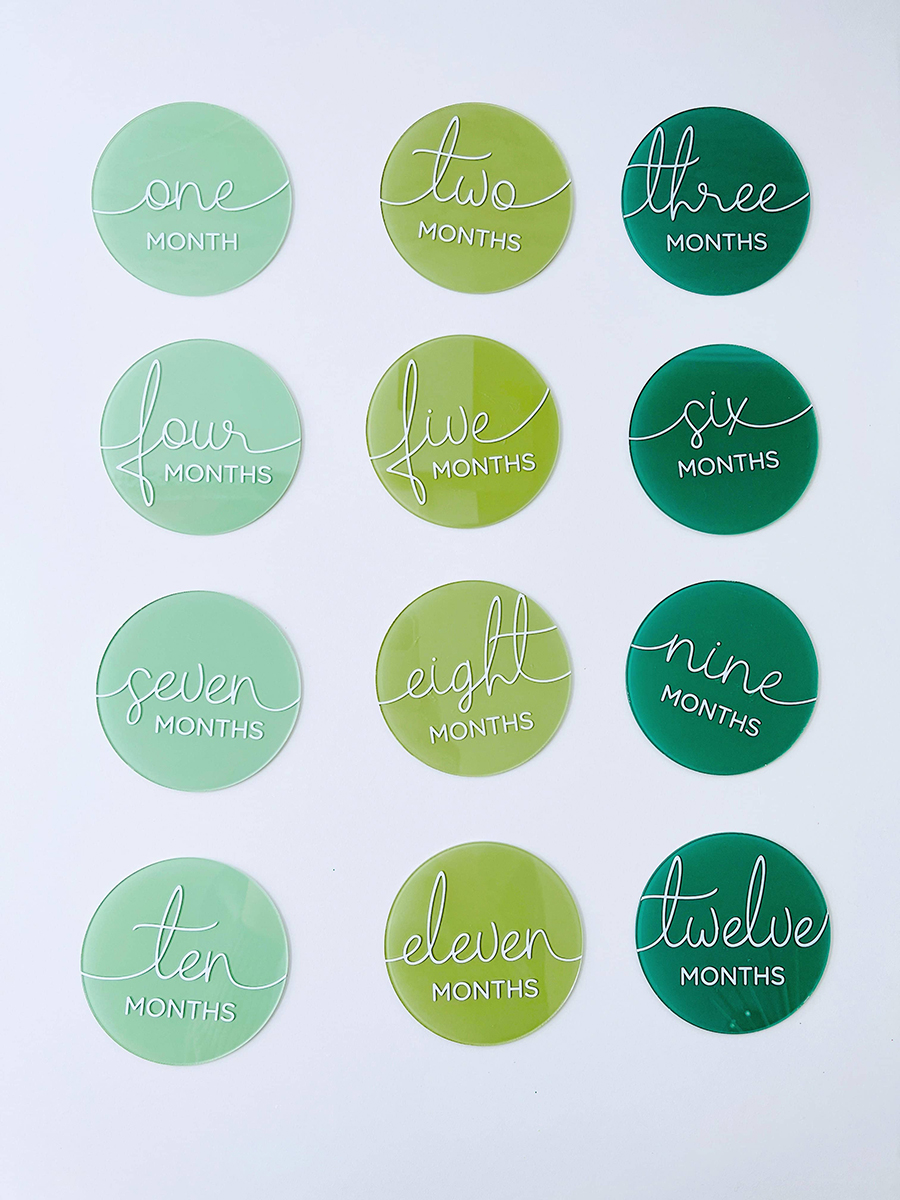 Print the memories you capture with these photo-sharing cards to add to your little one's baby book or hang in their nursery.
Miminoo
After the rain, comes the sun! This durable placemat is both trendy and fun! It's food-safe, hypoallergenic, and guaranteed to stay in one place, so it's ideal for growing toddlers to use at mealtime.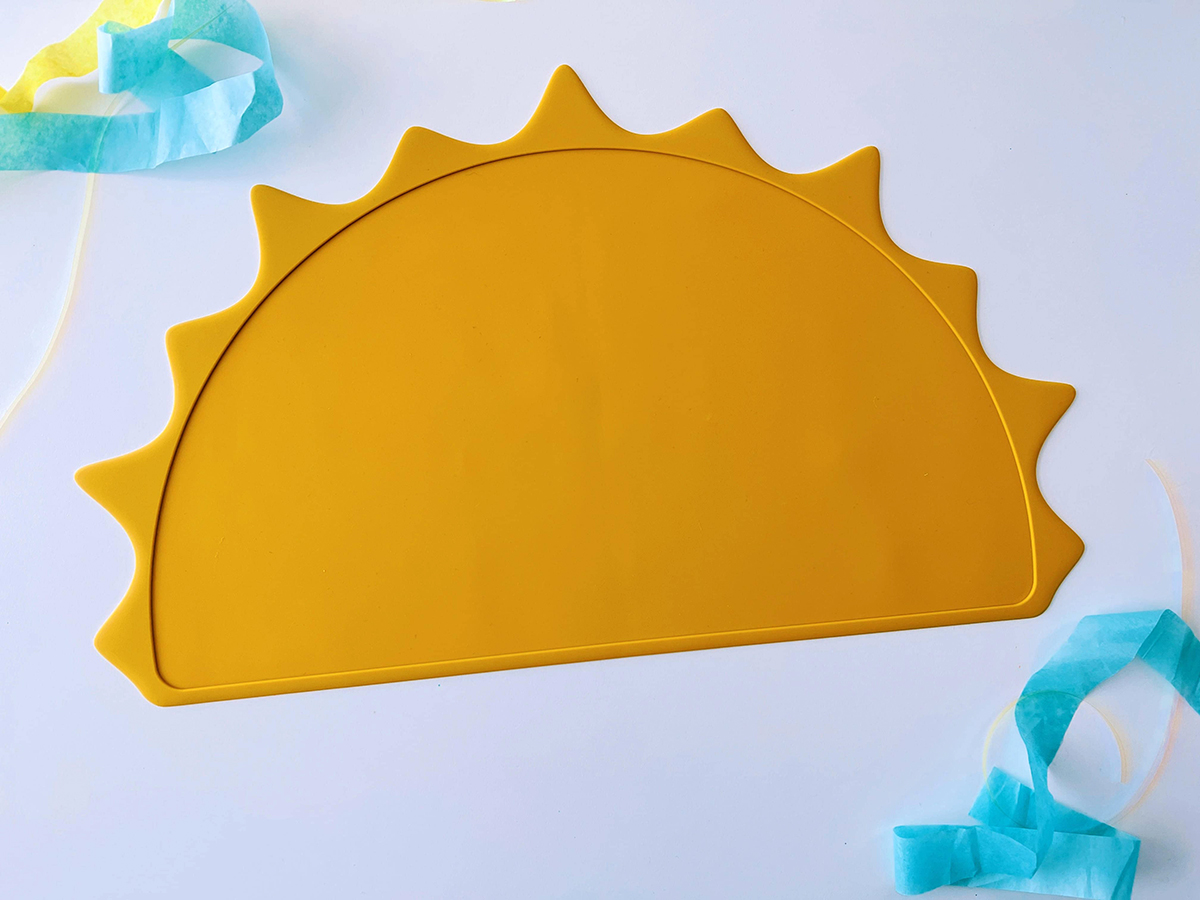 Best of all, it's unbreakable and super easy to clean!
Miminoo
We included this gorgeous blue silicone training cup in this month's subscription box for mom and baby because we know it will be a hit with your toddler!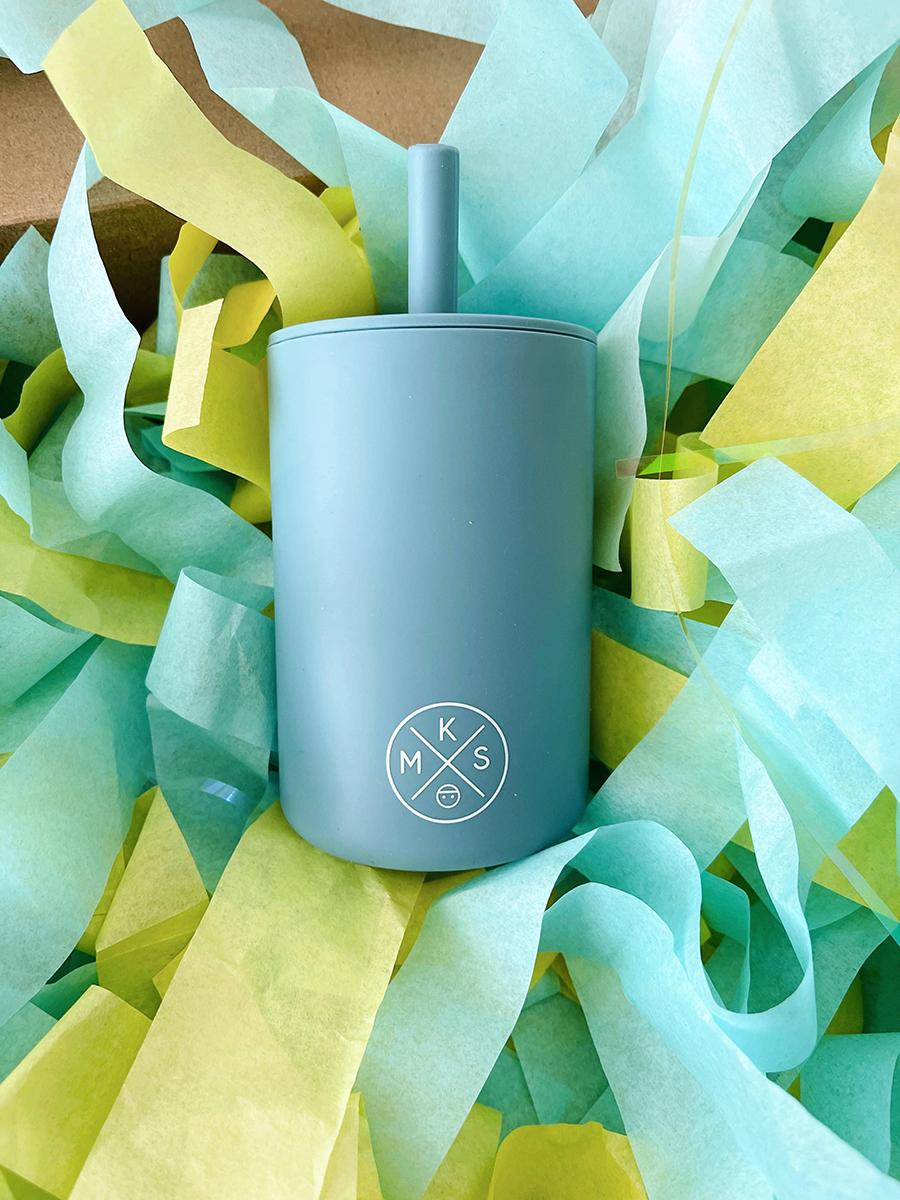 It comes with a cover and as well as a straw to make the transition from bottles to cups easier for your little one.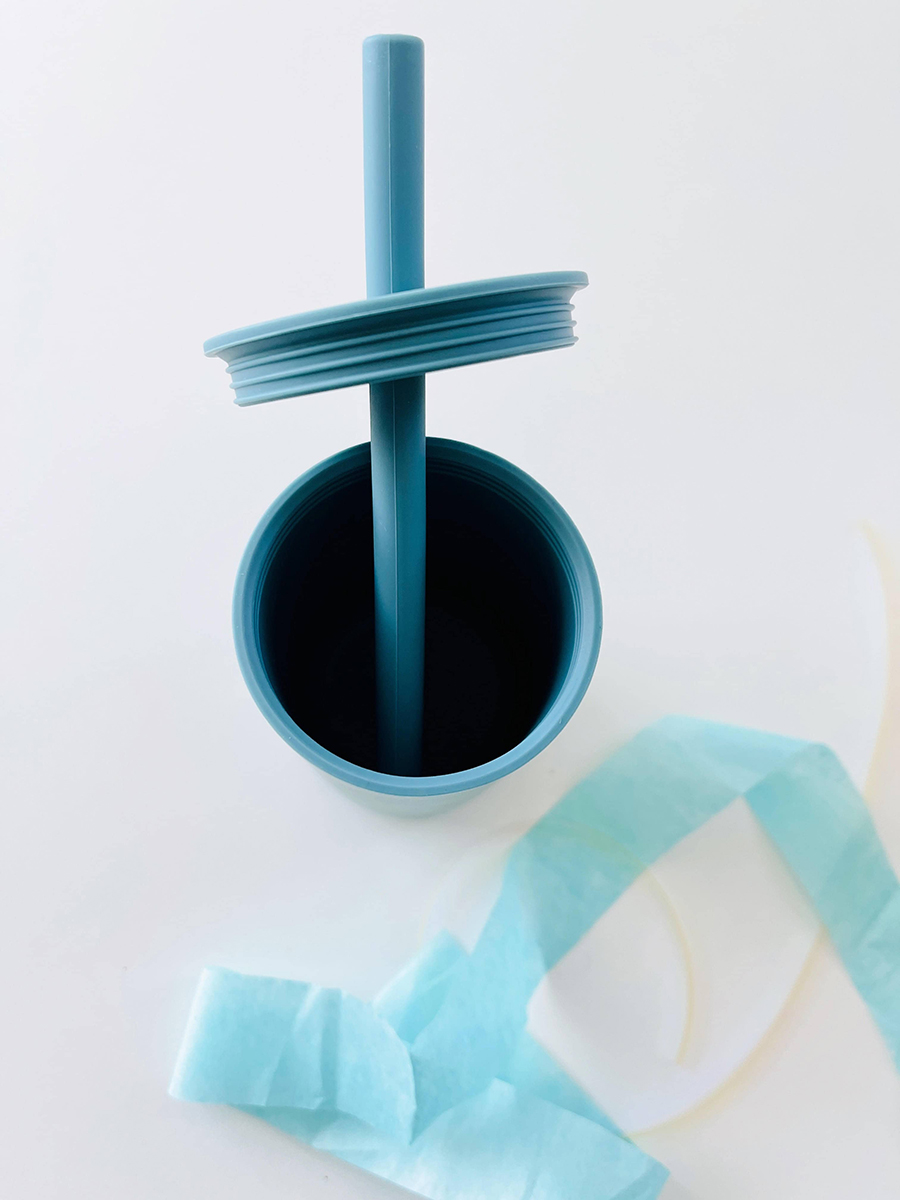 The soft silicone is lightweight, which also makes it ideal for little hands to hold and learn to drink like a big kid!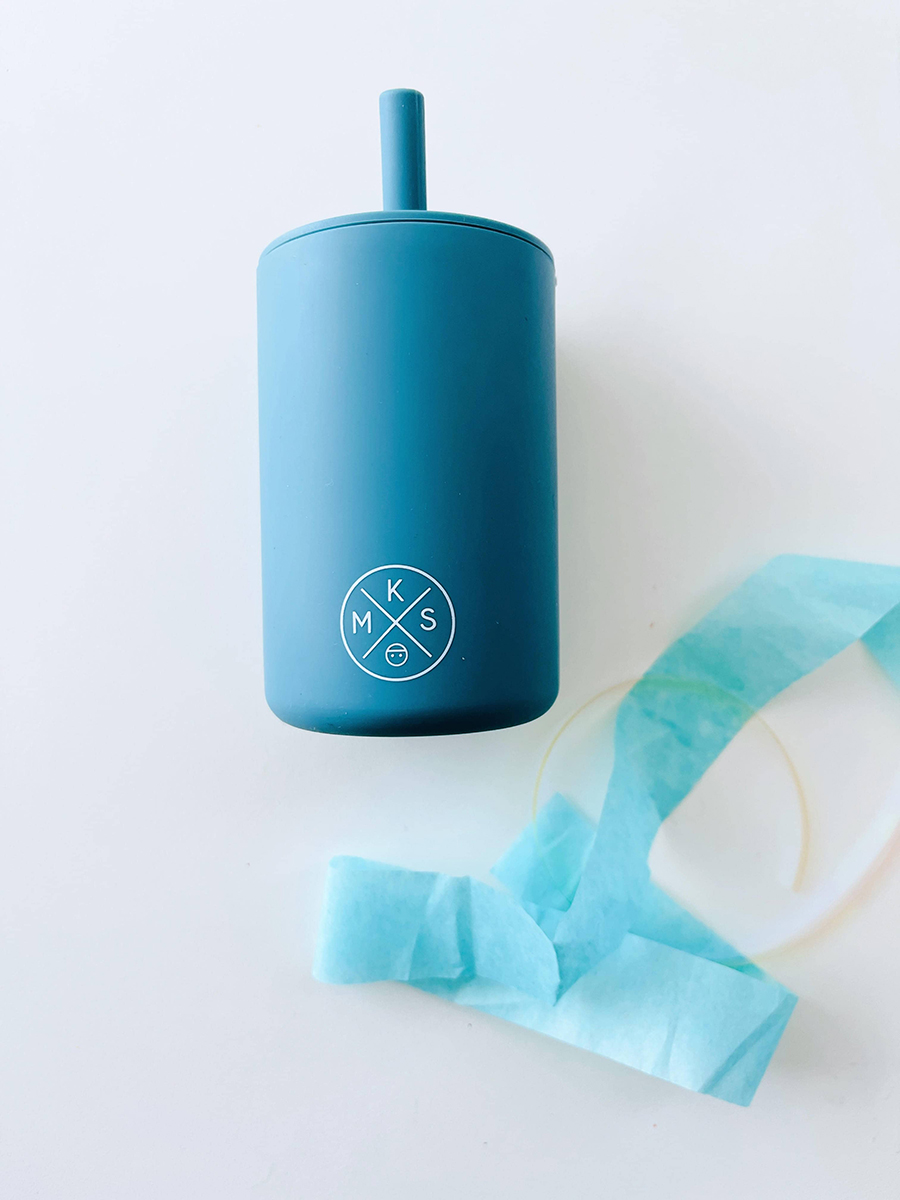 Garden Pal - Wooden Sensory Push Toy For Infants
BeginAgain
These lovely wooden infant sensory push toys are lightweight and sturdy, making them ideal for active toddler play.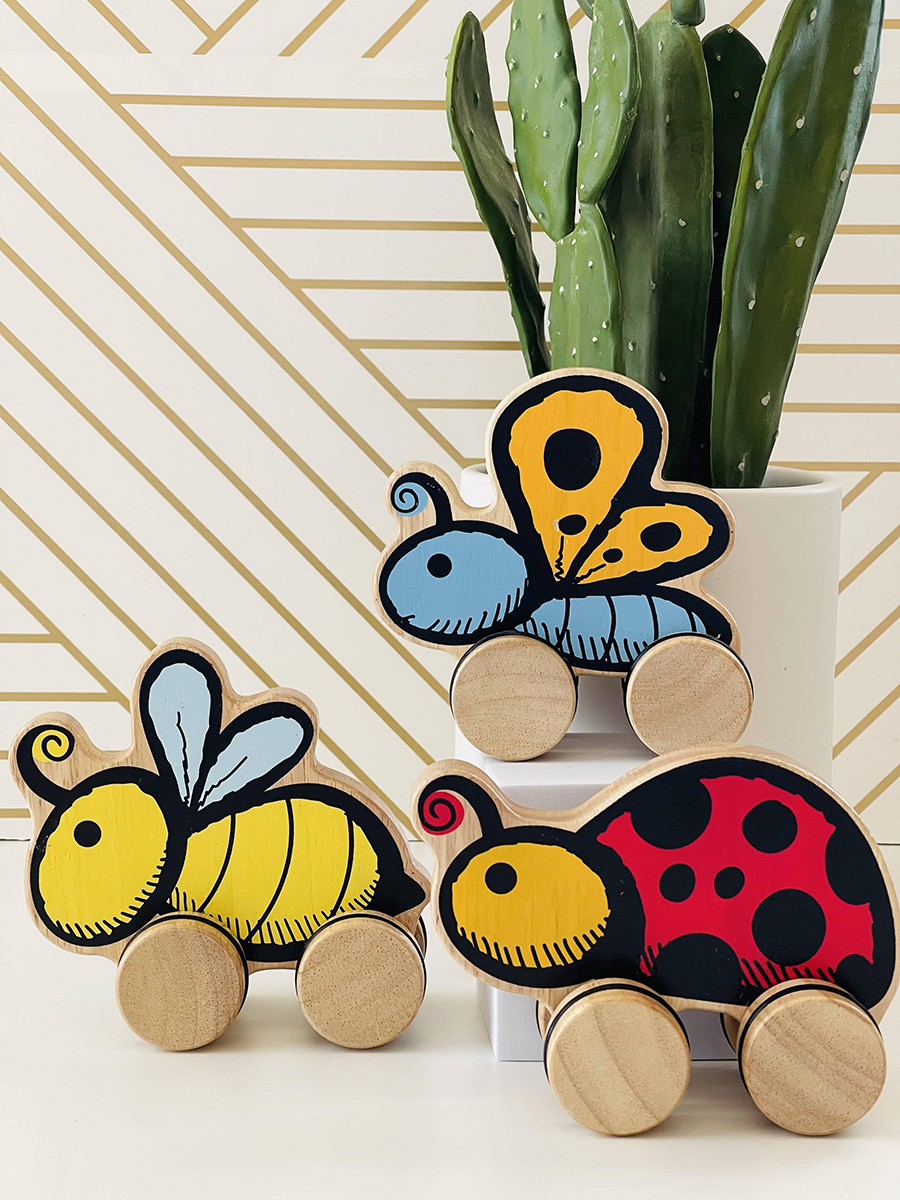 Garden Pals encourage little ones to crawl and walk while improving their hand-eye coordination and motor abilities.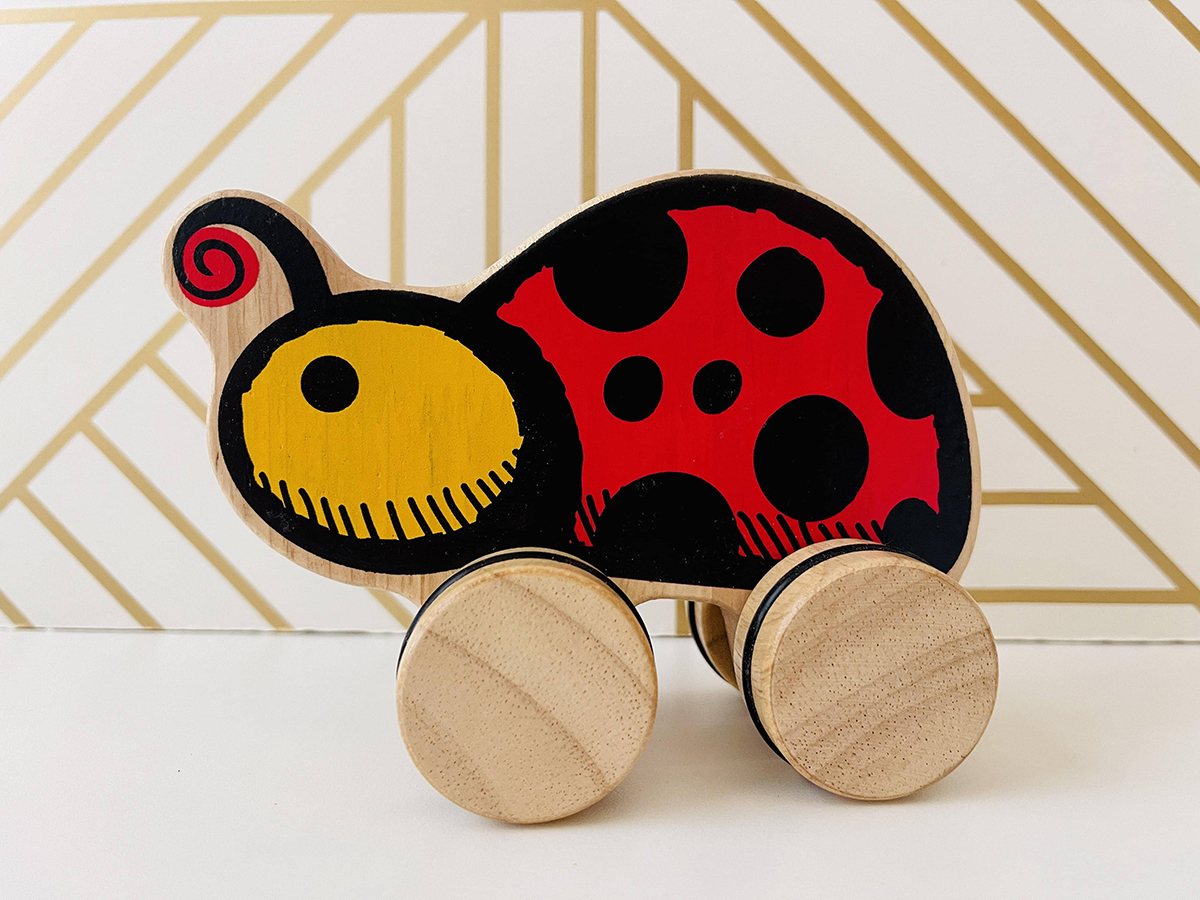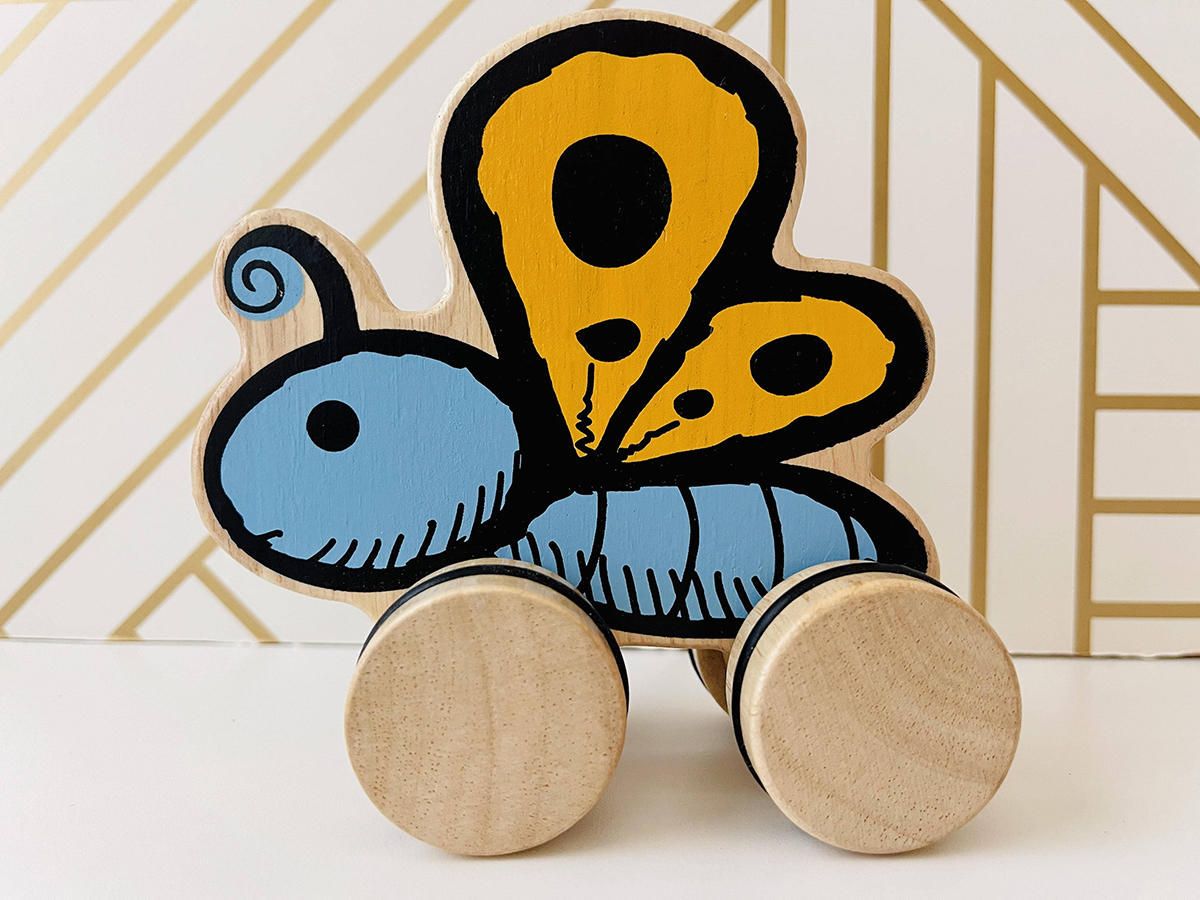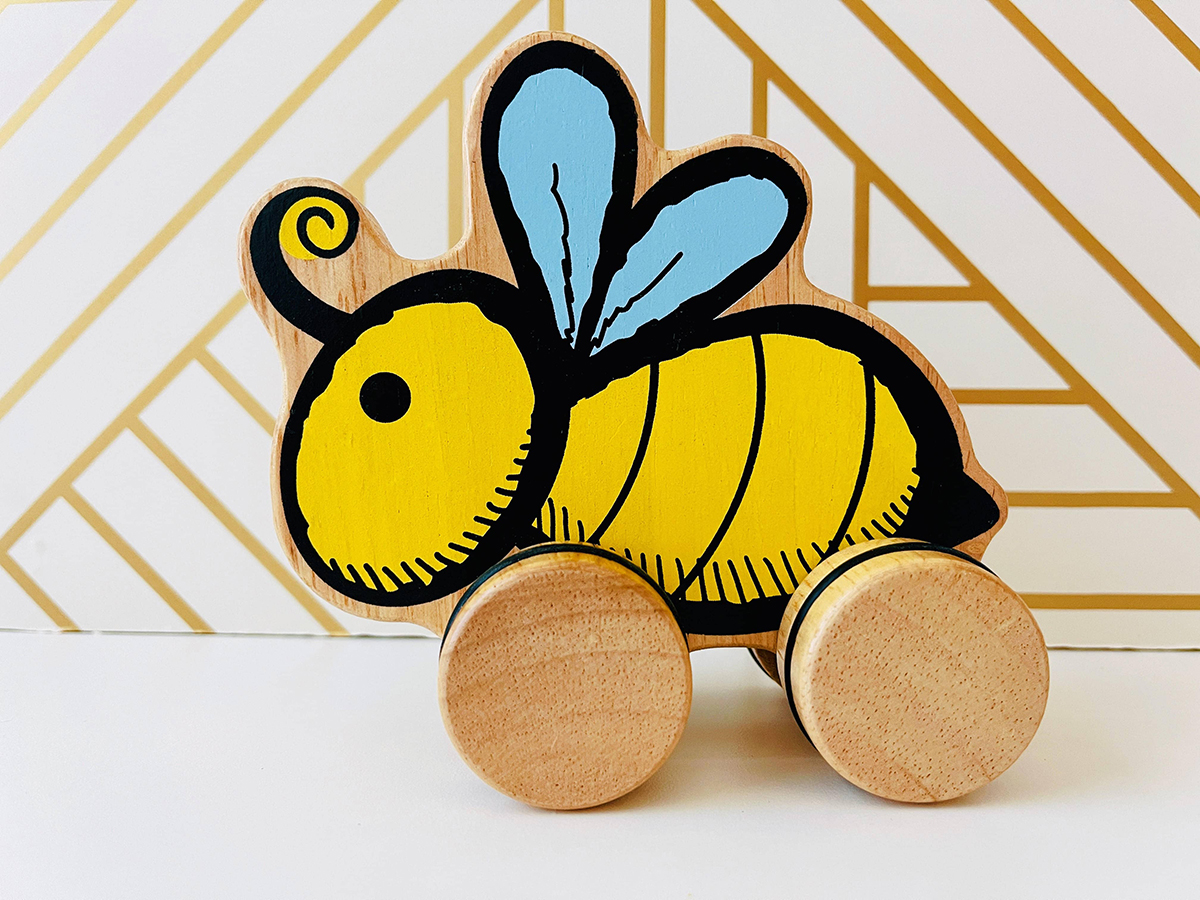 These little critters make a great sensory toy for infants and are also an excellent addition to our April subscription box for mom and baby!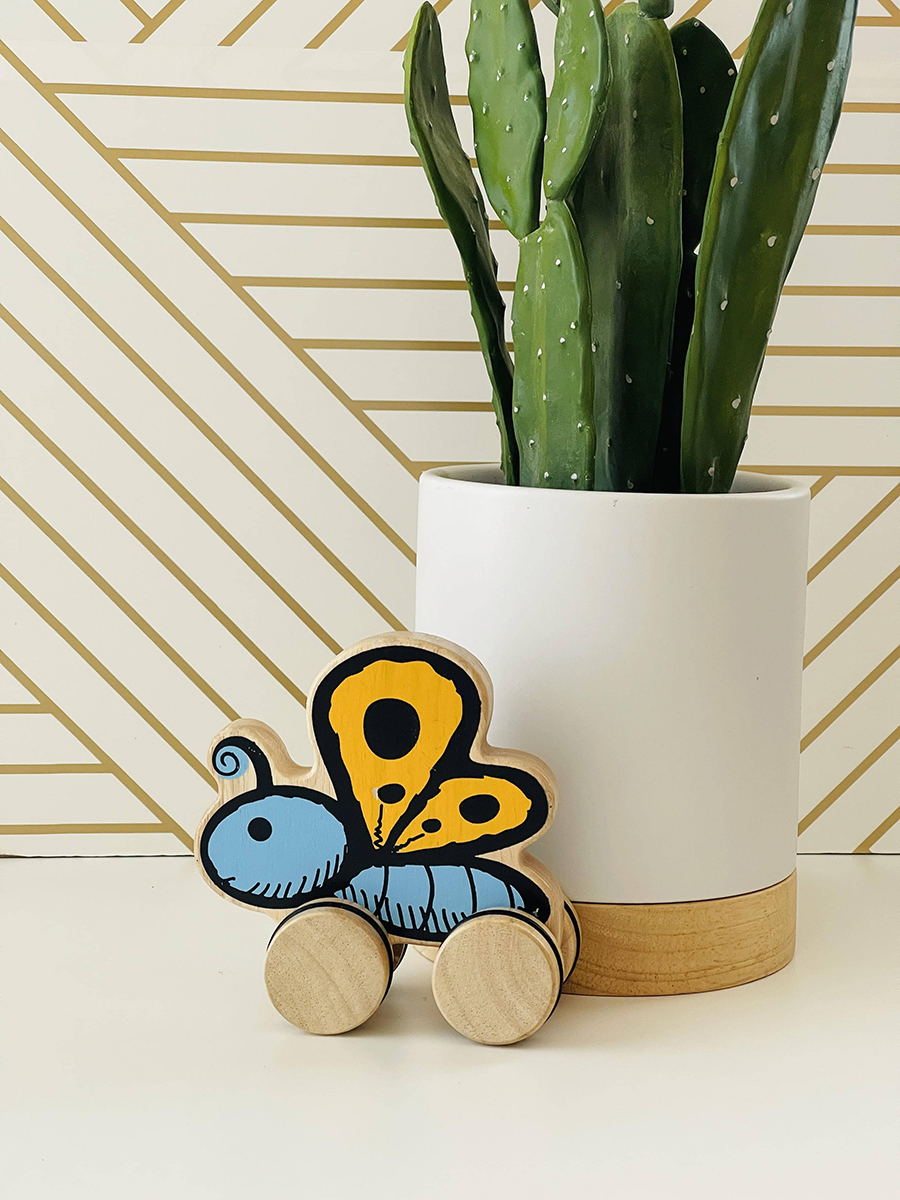 Each one is made out of rubberwood and birch plywood and is perfectly sized for tiny hands to grasp and push.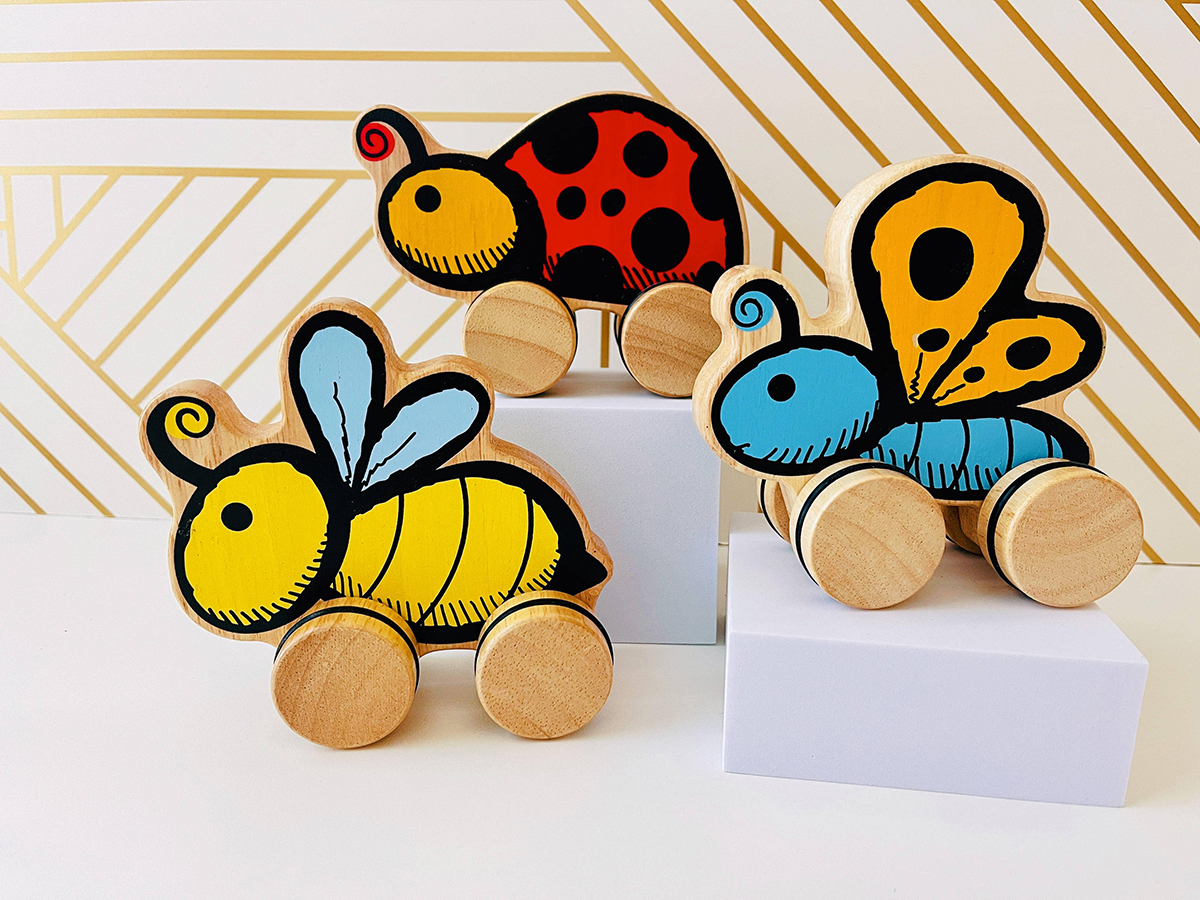 About the Brand: BeginAgain is an eco-conscious toy company established in Fort Collins, Colorado. They specialize in designing and manufacturing toys that engage children throughout their toddler and preschool years, both mentally and physically. Their products are made from 100% sustainable materials, so they're child-safe and, most importantly, mom-approved!
Green Sprouts Inc.
These stacking cups are simple yet fun and make the perfect sensory toy for infants!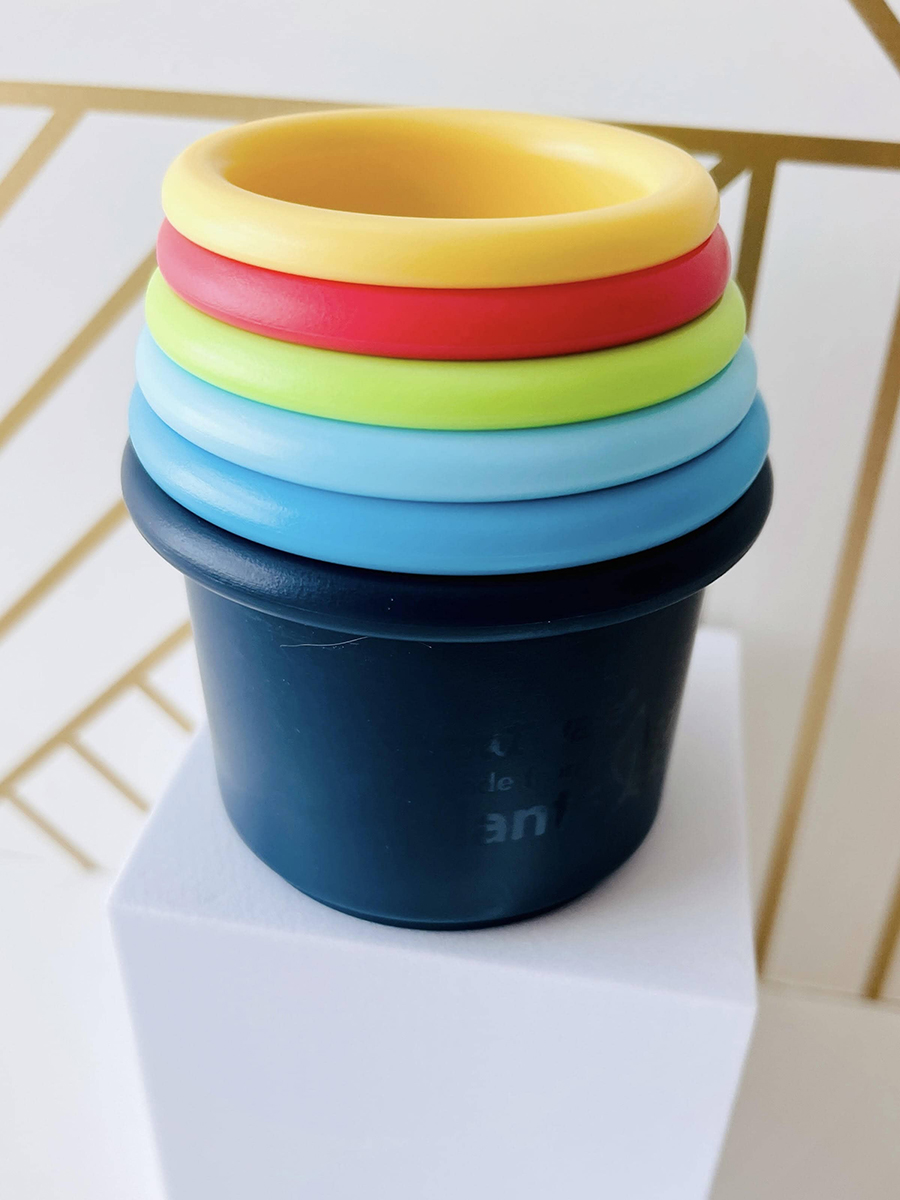 Each set comes with 6 cups in a variety of sizes and colors to help baby develop their concentration skills.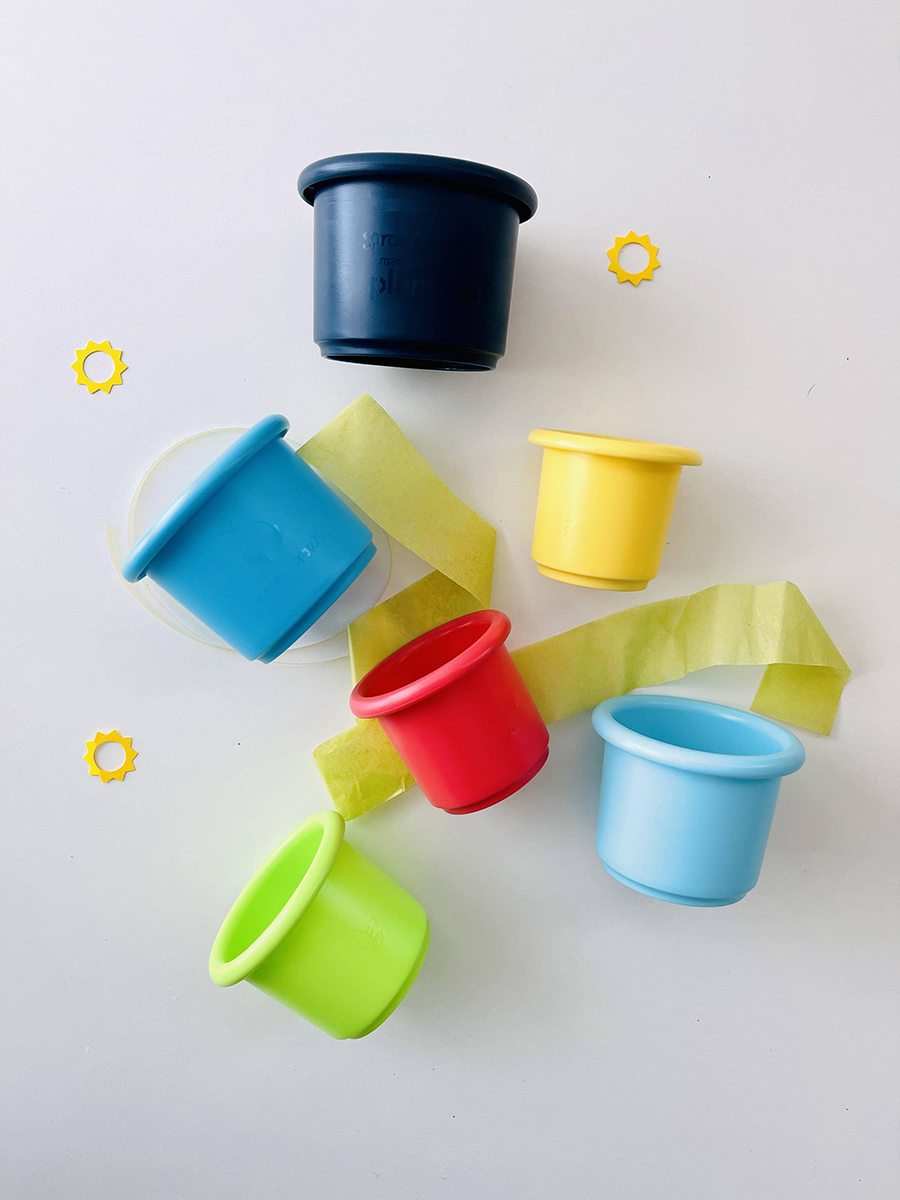 Your little one will have so much fun arranging, counting, and exploring these nested cups. The sifting and sprinkling holes also make them ideal for both water and sand play.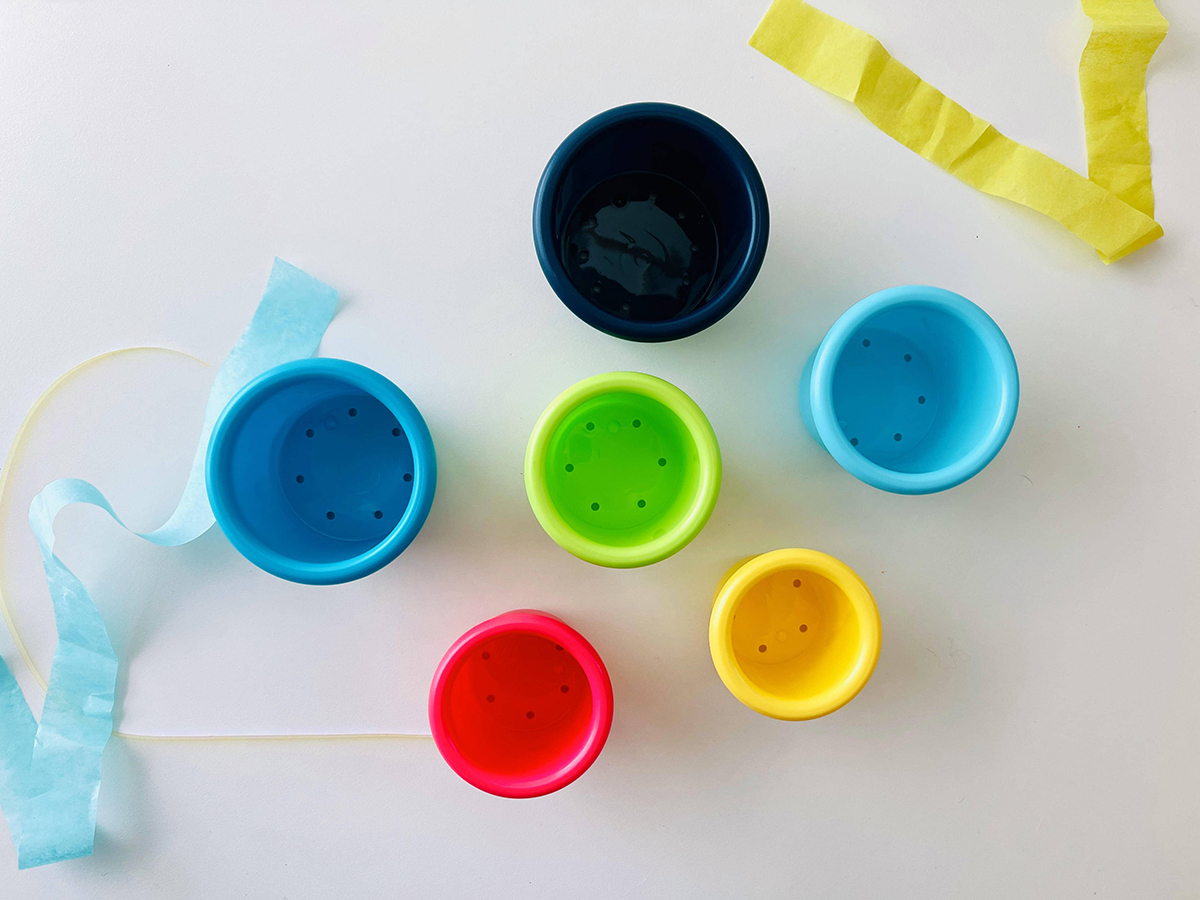 Sprout Ware stacking cups are BPA-free and made with plant-based resin and food-safe colorants.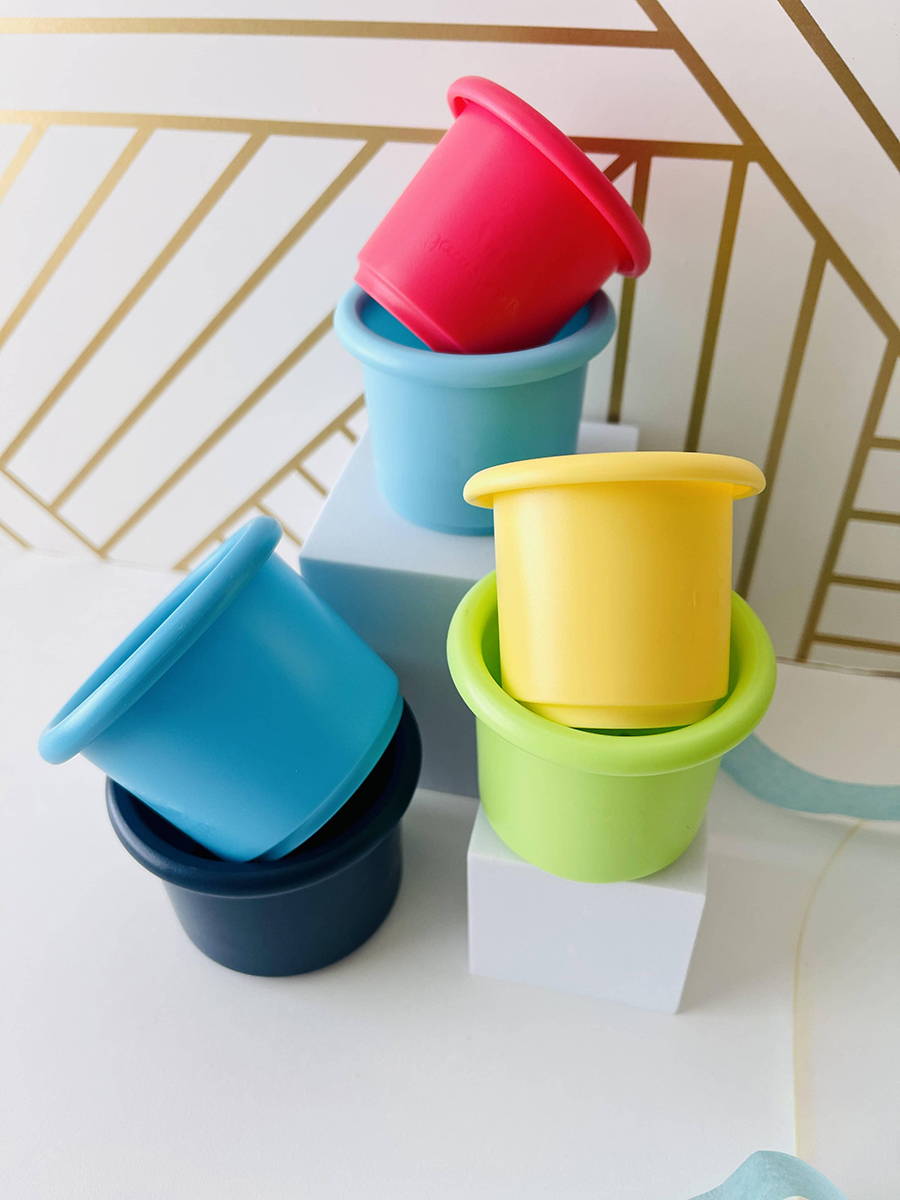 They are also top-rack dishwasher safe but hand washing them keeps the color vibrant for a longer period of time.
Seed Paper Plantable Earth Day Confetti
Ecovites
There's no better way to celebrate Earth Day than planting a flower or tree!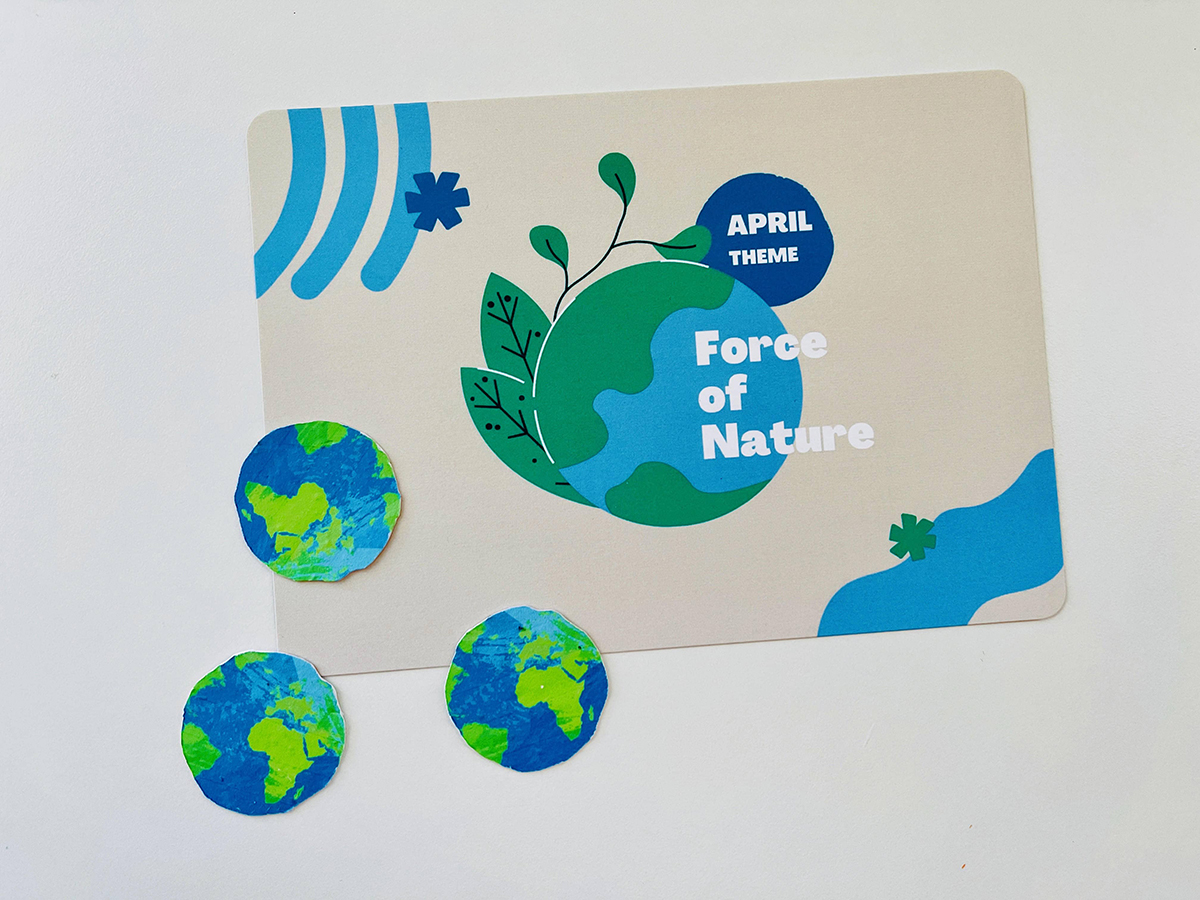 This month's subscription box for mom and baby featured plantable seed paper confetti.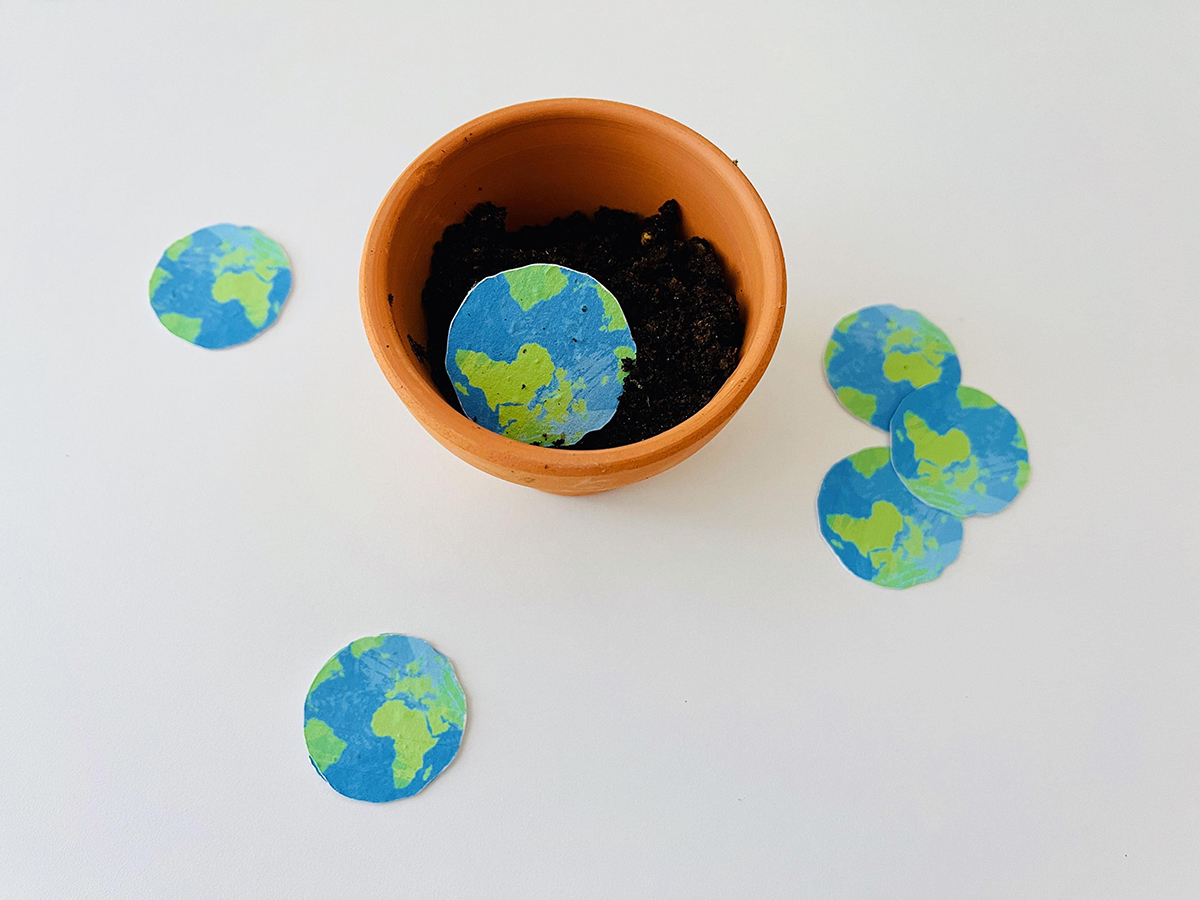 Each jumbo Earth Day confetti is zero waste and made out of plantable Seed Paper that blooms into wildflowers. You can plant your Seeded Paper Confetti in the ground or in a pot as indoor plants.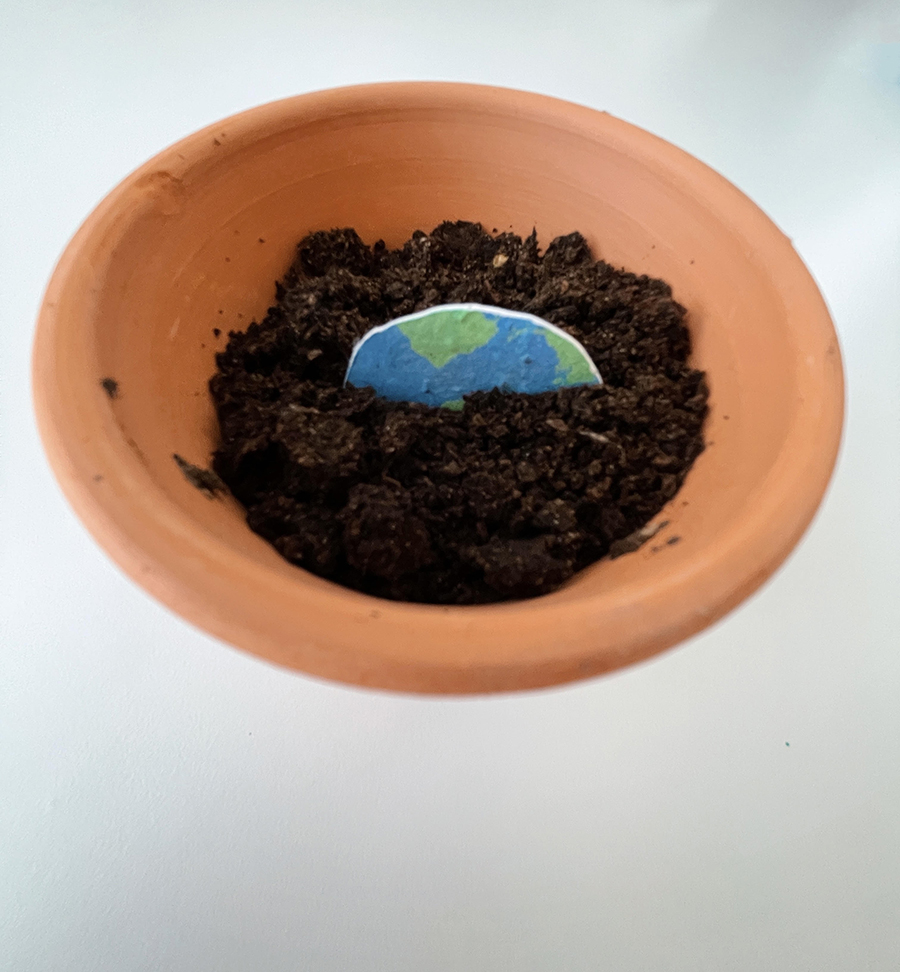 The planting card included in your box contains instructions for growing your plantable seed paper confetti and information about the plants that it will produce.
Watch this month's mom and baby subscription box review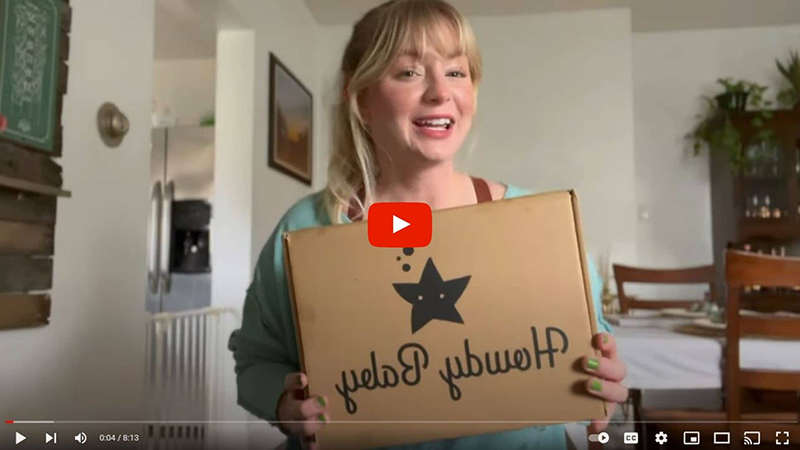 What did you think of this month's subscription box for mom and baby?
The tea gift for mom had to be our favorite, but we really liked the hanging baby crib toy and the adorable wooden sensory toy for infants. Let us know what you liked most in the comments, and don't forget to subscribe to our box for more family-friendly products to try!