December is a time for getting together with family and celebrating all the love and happiness of the season. This month's 'Catching Snowflakes' winter-themed box features special goodies for both baby and mommy to be. Inside, you'll find a collection of products including a snowman onesie, fuzzy womens socks for mom, and more.
About Our Mommy To Be Boxes
Looking for fun new ways to spend time with your little ones? The Howdy Baby Box is a monthly subscription box for Mama and Little that features a unique selection of products for you and your child to explore together!
Choose from our Essential or Deluxe subscription or a one-time gift box & receive a variety of family-friendly products — always tailored to your child's age and developmental stage, as well as something special for mom in each box. Our mommy to be boxes are a fun and exciting way to learn about new items and brands that you would not have heard of otherwise.
All products featured are ethically made by women-owned businesses and independent makers.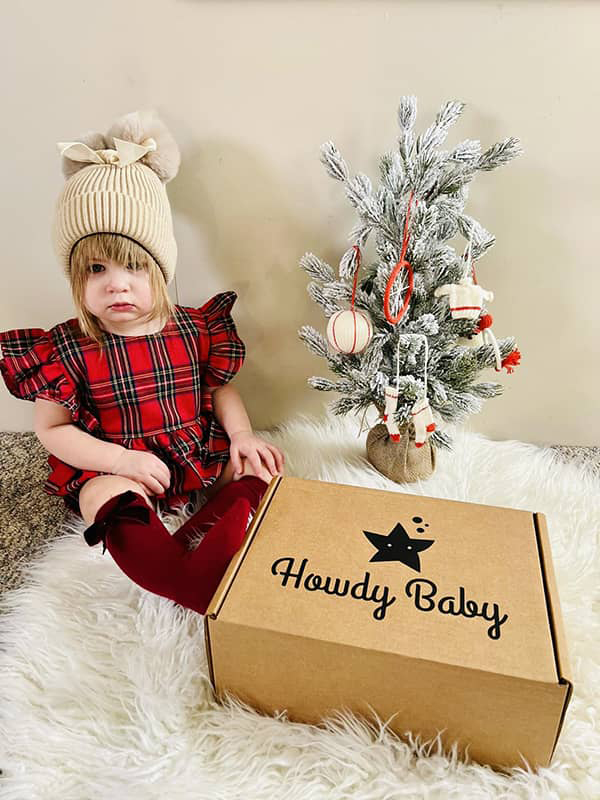 Mommy To Be Boxes - Available Options
Essentials Box:
✔️ $40 per box + $9 shipping
✔️ 4 - 6 premium full-sized products⁠
Deluxe Box:
✔️ $60 per box + $9 shipping⁠
✔️ 7 - 10 premium full-sized products⁠
Subscriber Perks:
20% OFF all products listed in the Howdy Baby Marketplace (new items added every month)

Support small businesses with every box⁠.⁠

Skip, pause, or cancel at any time.⁠

Use code HOWDY10! for 10% OFF your first mommy box.⁠

Visit howdybabybox.com to get started!
December 2022 Mommy To Be Unboxing

Without further ado, let's dive into this month's mommy to be boxes and see what goodies we've got in store!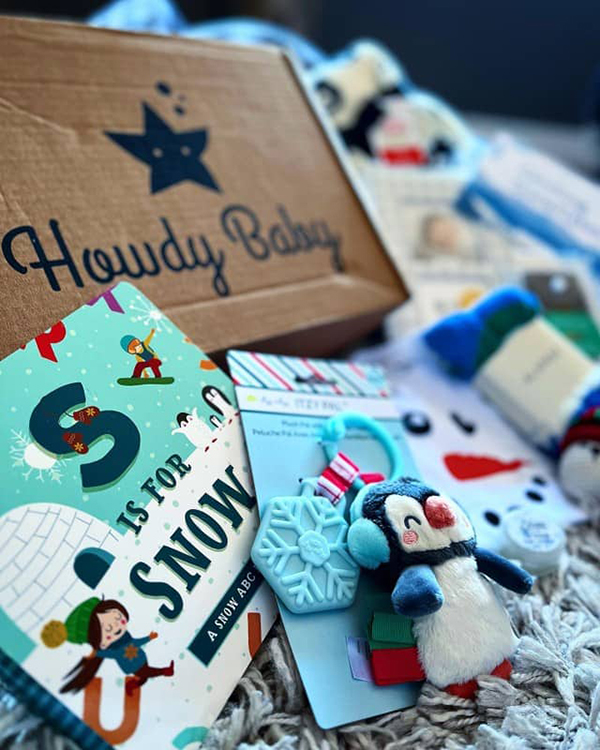 S is for Snow
Familius LLC
It's time to catch a winter chill! A is for arctic, B is for boots, C is for chairlift — Snow Words from A to Z describes what makes the winter season cool. This colorful board book is filled with modern kid-friendly illustrations that are sure to be a hit with your little snow bunny!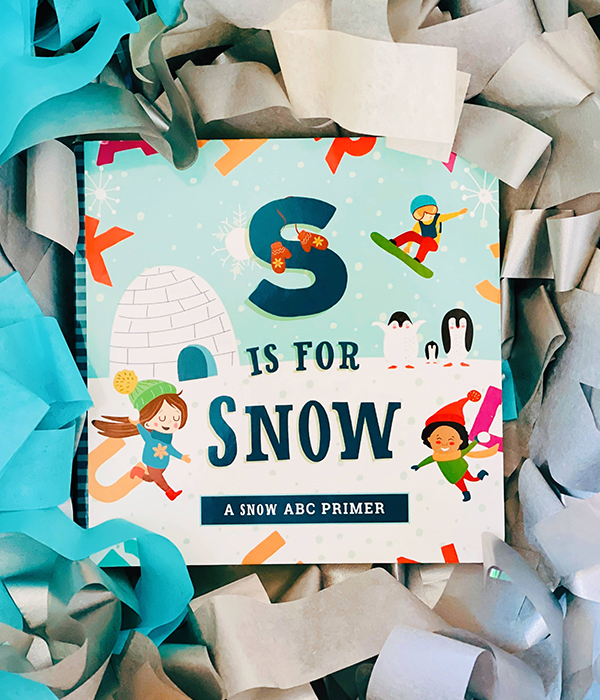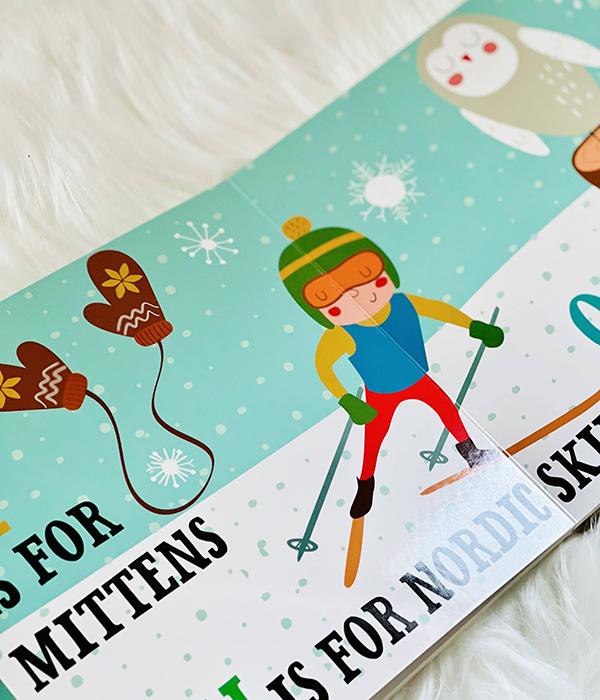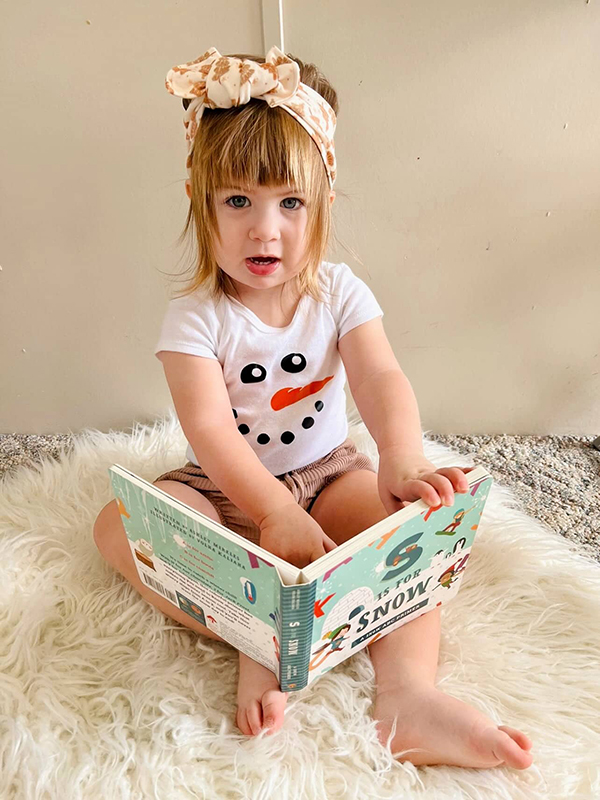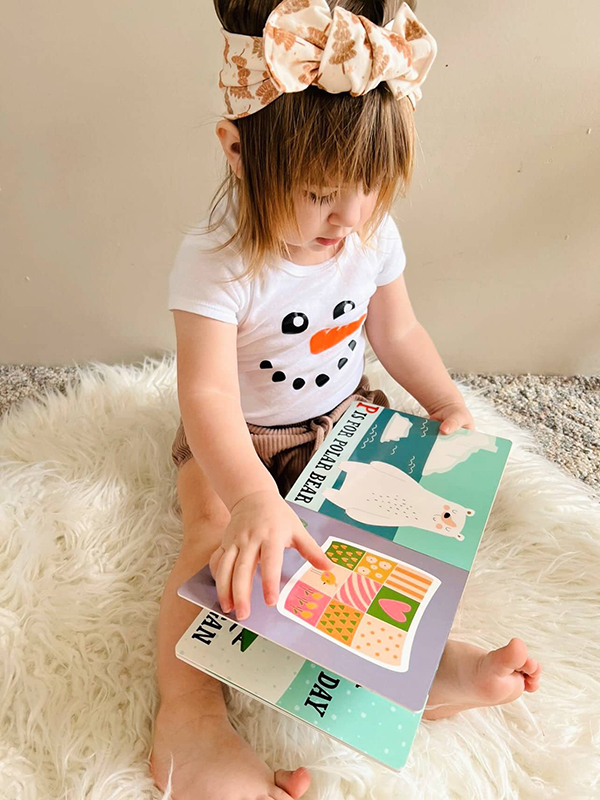 Canopy Road Collection
Who's the sweetest little snowman around? This super chill snowman onesie is just what baby needs to get winter ready!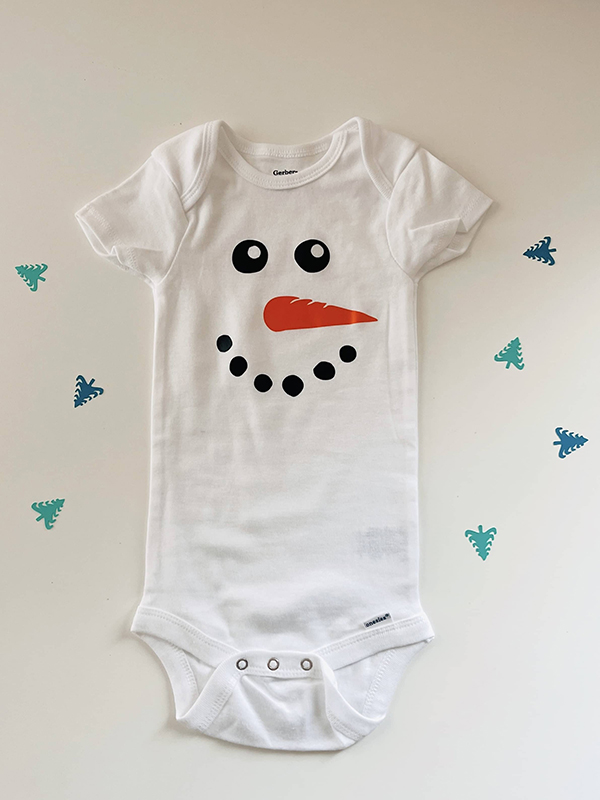 It's made of 100% cotton for breathability and comfort and features a three-snap closure for easy diaper changes.
Mix and match this adorable snowman onesie with a pair of joggers or layer it with a cozy hoodie to create the perfect winter look for your little one!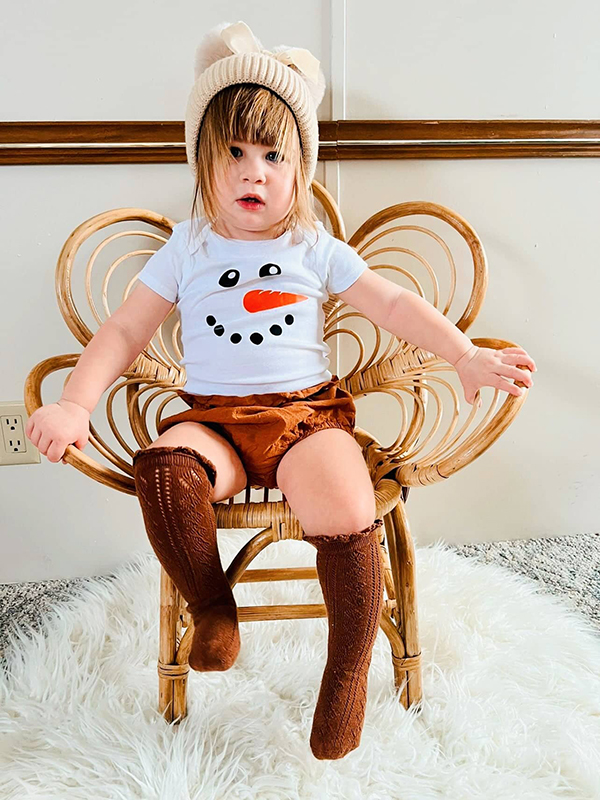 Winter Lip Scrub (for mom)
Artisan Bath Co.
This month we included this limited-edition artisan lip scrub in all of our mommy to be boxes. Topped with a white tree sprinkle on a bed of shimmering snow crystals this blueberry and white chocolate flavored lip scrub will have mom feeling like she's walking in a winter wonderland.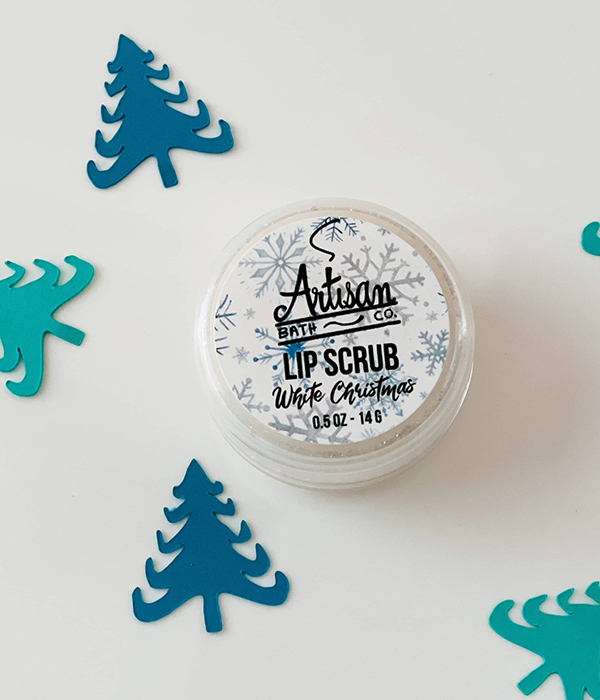 Plush Bear Blanket
Yoga Sprout
This fluffy mink blanket is soft, plush, and oh-so-cozy, making it perfect for snuggling with mommy on cold winter days! Measuring 30 x 40 inches, it's just the right size to keep both you and your little one warm and cozy all winter long.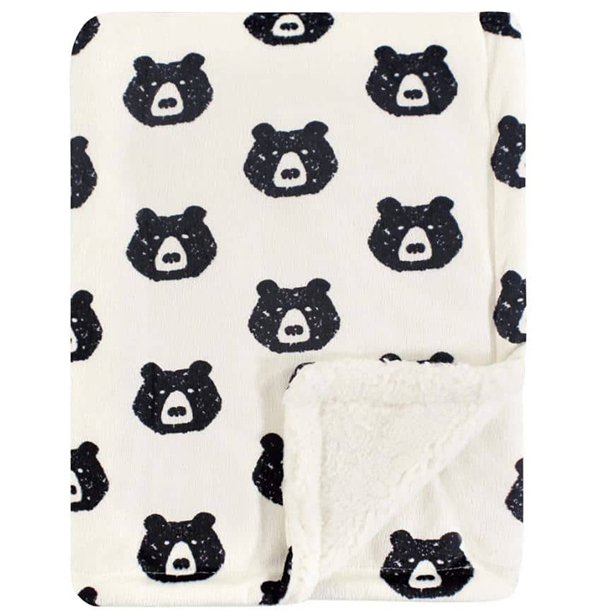 Ink Pad Memory Book
Kate and Milo
Keep track of and treasure every precious moment spent with your child this winter with this lovely family milestone journal. Its simple guided sections allow you to capture memories from pregnancy to age five and beyond.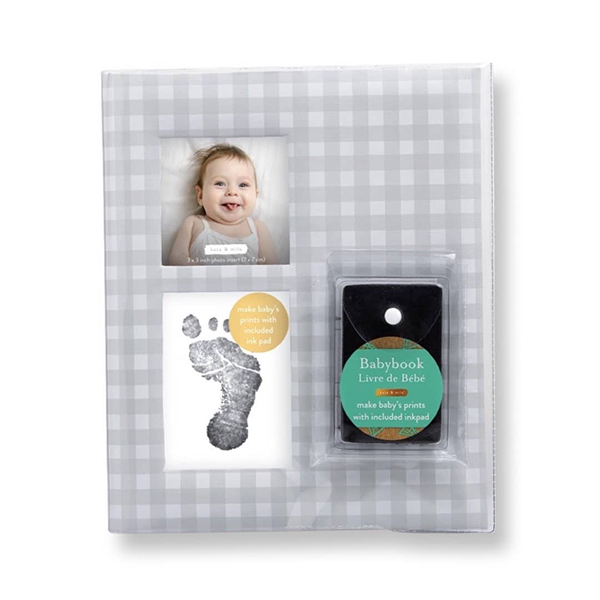 Fuzzy Striped Womens Socks (for mom)
ALAMAE Apparel
This month, we included two self-care items in our mommy boxes, one of which is this pair of seriously fuzzy womens socks. Whether she's relaxing by the fire or dancing to her favorite holiday songs, these ultra-soft chenille socks will keep mom's feet and cozy all day.
Penguin Itzy Pal
Itzy Ritzy
Introducing the most playful and adorable companion on the block! This plush penguin toy features a gentle silicone teether to soothe sore gums, as well as crinkle sounds and colorful textured ribbons to keep little hands busy.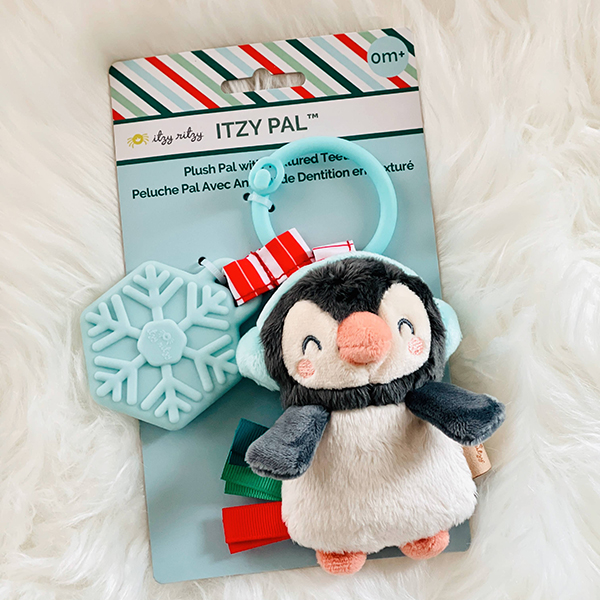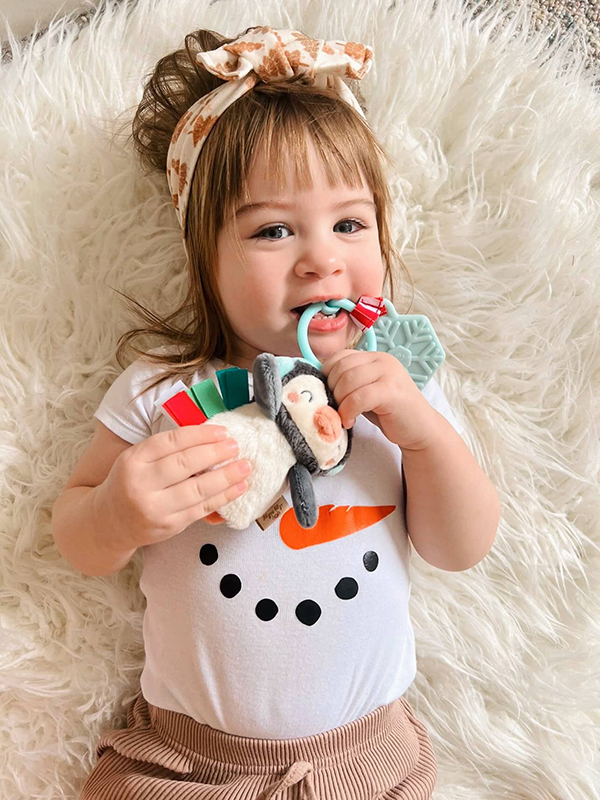 Handmade Winter Critter
Melange Collection
Delight your little one with this cute and quirky winter critter! Each one is handcrafted in Armenia by the Mélange Collection, a Save the Children funded collective dedicated to creating jobs and promoting Armenian crafts.
By supporting this collective project, you not only provide women in the community with employment, a safe workspace, and a sustainable income, but also help to preserve Armenian cultural traditions.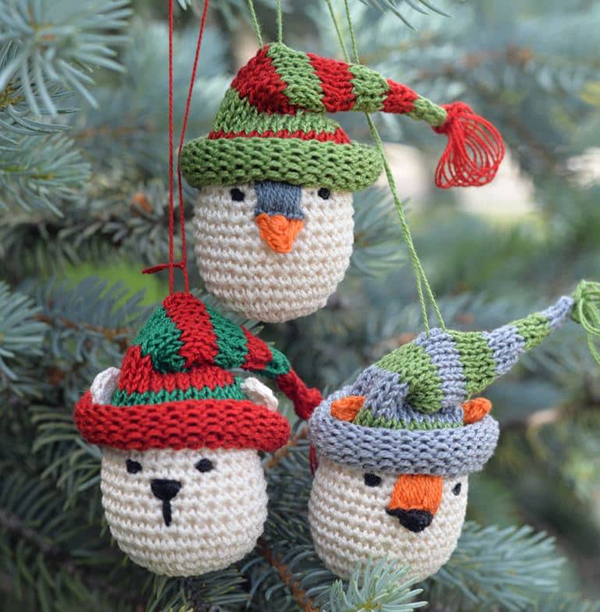 What did you think of this month's baby and mommy to be box?
Share your thoughts in the comments below and don't forget to check out this month's Howdy Kids unboxing.
If you're a mom-to-be looking for a fun and convenient way to prepare for your new arrival, our Howdy Baby mommy-to-be subscription box might be just what you're looking for. With a variety of options available, there's sure to be a box that fits your needs and preferences. So go ahead and treat yourself to a little something special as you embark on this exciting journey!
Visit howdybabybox.com to get started and don't forget to use the code HOWDY10! at checkout for 10% OFF your first month's box.⁠