Our November 2022 🍁 INTO THE WOODS 🍁 mommy and me subscription box is filled with a variety of wonderful items! The woodland themed goodies in this months box included a sweet wooden deer teether, a pair of adorable brown baby bear overalls, a bedroom night light, and so much more!
About the Howdy Baby Mommy and Me Subscription Box
For those of you who are new around here, the Howdy Baby Box is a monthly Mommy & Me box that features one of a kind products for both mom and little to explore together.
There are two age groups to choose from:
Howdy Baby Box – Ages newborn to 24 months

Howdy Kids Box – Ages 2 to 6 years
Our mommy and me subscription box may include clothing, accessories, care products, toys, and activities, as well as a self-care item for mom.
But if you're looking for a one-time gift box for a new parent or little one in your life... We've got you covered!
You'll find all of our ready to ship mommy and me subscription boxes in our One Time Gift Boxes section. All of the boxes listed their ship within 1-2 business days.
November 2022 Mommy & Me Subscription Unboxing
So let's wander through the woods and take a closer look at all of the wonderful items that came in this month's mommy and me subscription box.
Lemongrass Hand & Cuticle Salve
Whispering Willow
Our hands do so much! They help us order our lives, maintain our homes, and take care of our loved ones.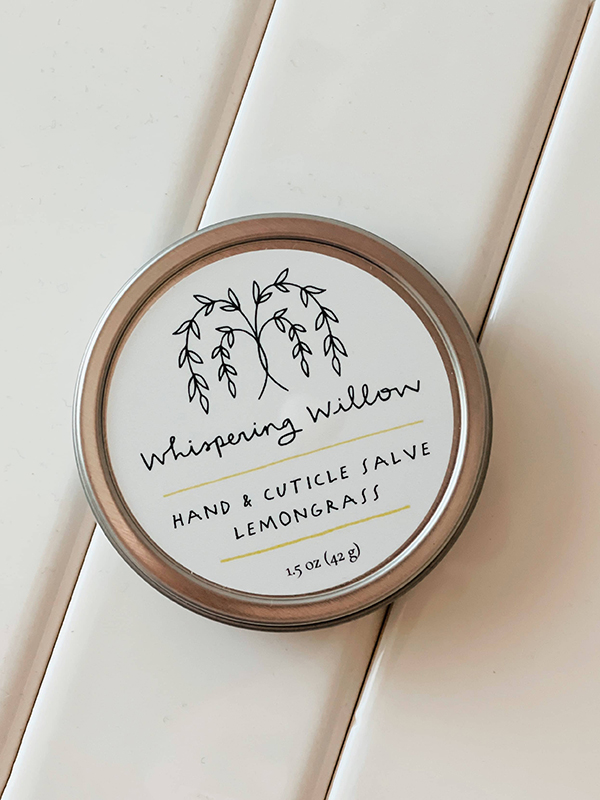 The lovely Lemongrass Hand and Cuticle Salve is the featured mommy product in this month's subscription box.
It combines natural oils with organic beeswax to provide vitamins, nutrients, and long-lasting protection from the daily grind. The fresh, clean smell of the essential oils also helps wake up the senses and clear the mind.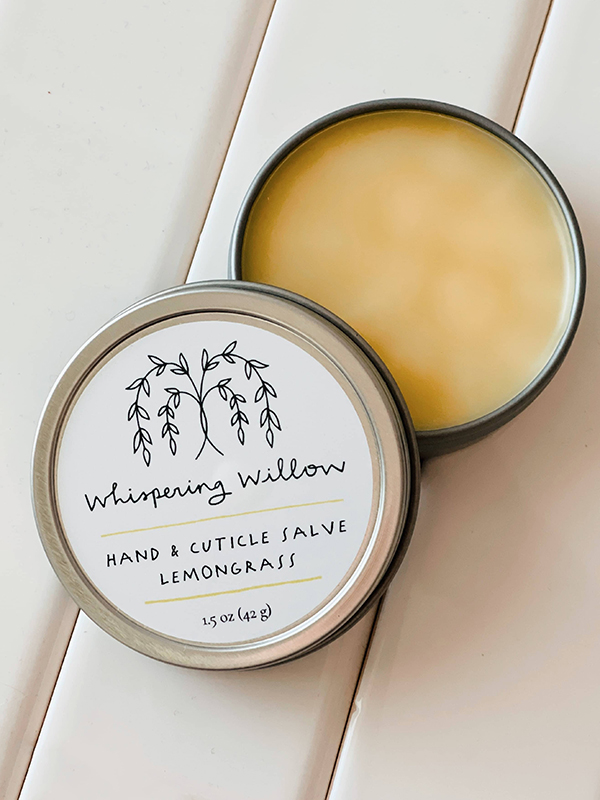 Pat Pat
These gender-neutral brown baby overalls are so soft and cute — your little cub won't want to take them off!
They have wide shoulder straps, with button-front closure, and you can pair them with just about any t-shirt or onesie. These are perfect for everything from themed photos to family outings and even wearing around the house every day!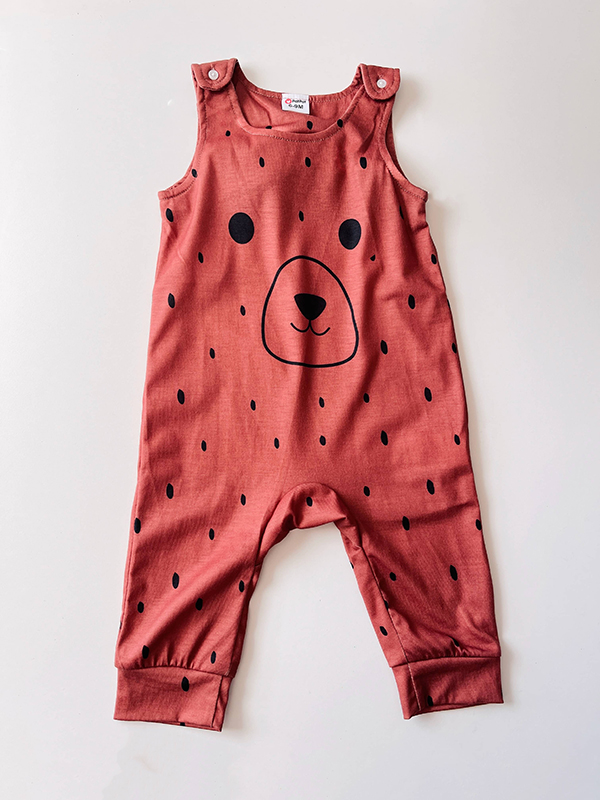 Pat Pat
We included this simple and stylish striped long-sleeve top in our November mommy and me subscription box to add an effortless touch to baby's Fall wardrobe.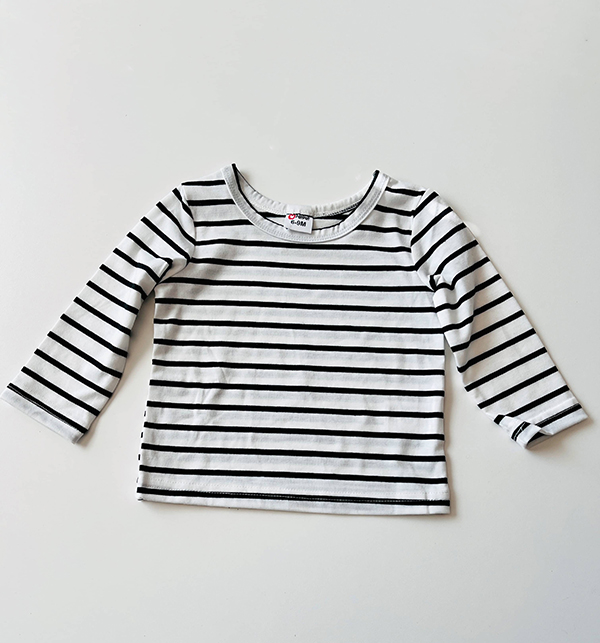 It looks great with the brown baby bear overalls that also came in this month's mommy and me subscription box.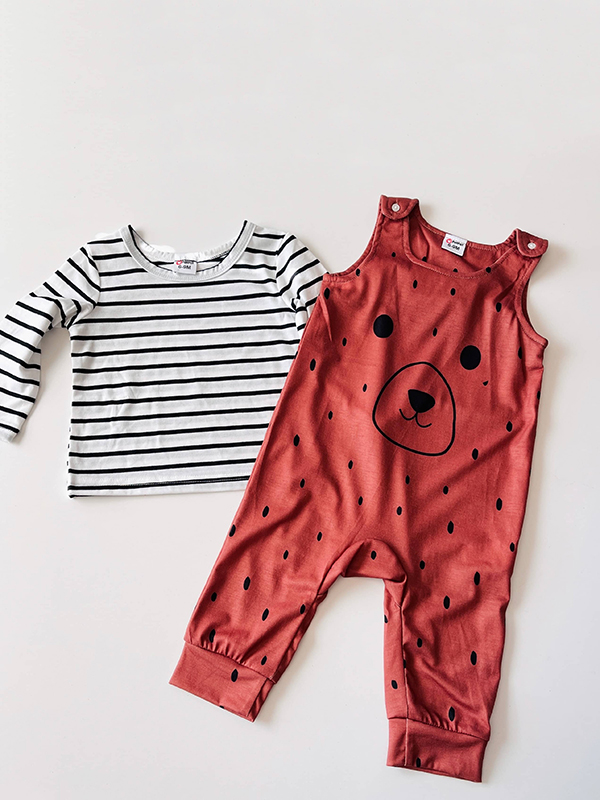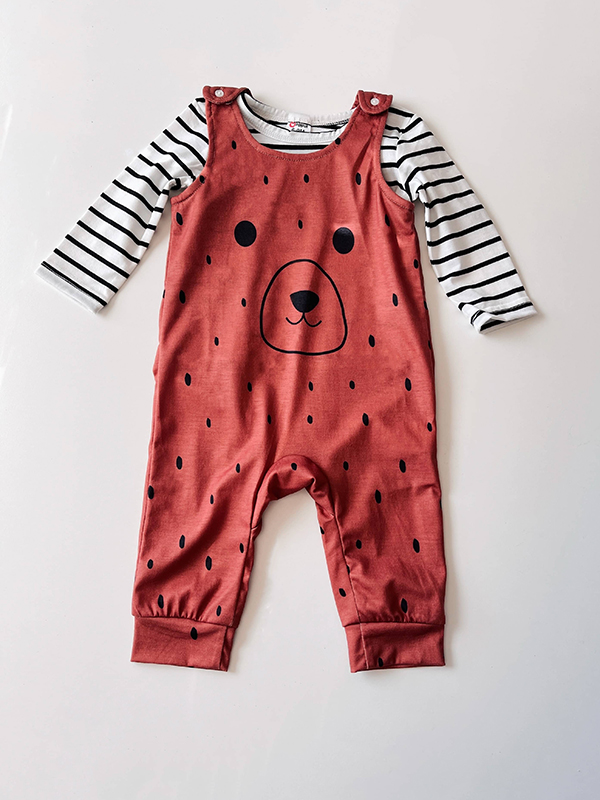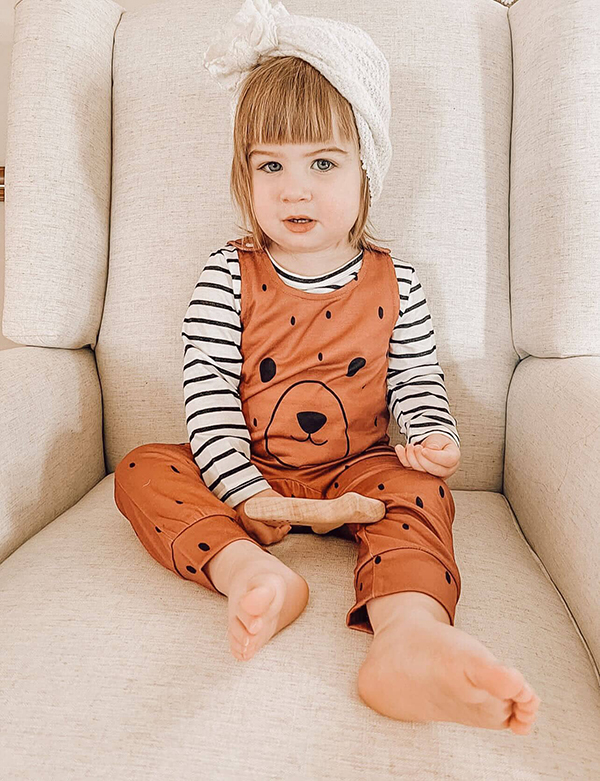 A Little Lovely Company
Decorate your little one's space with this 'beary' cute Salted Carmel Bear bedroom night light!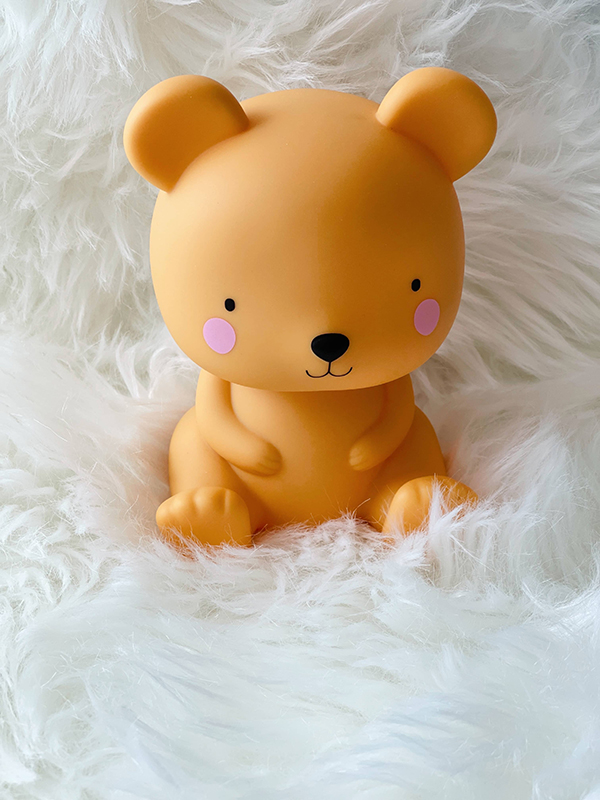 This forest friend makes the perfect nighttime companion. He's lit up by a warm LED light to create a soft soothing glow that help little ones get to sleep.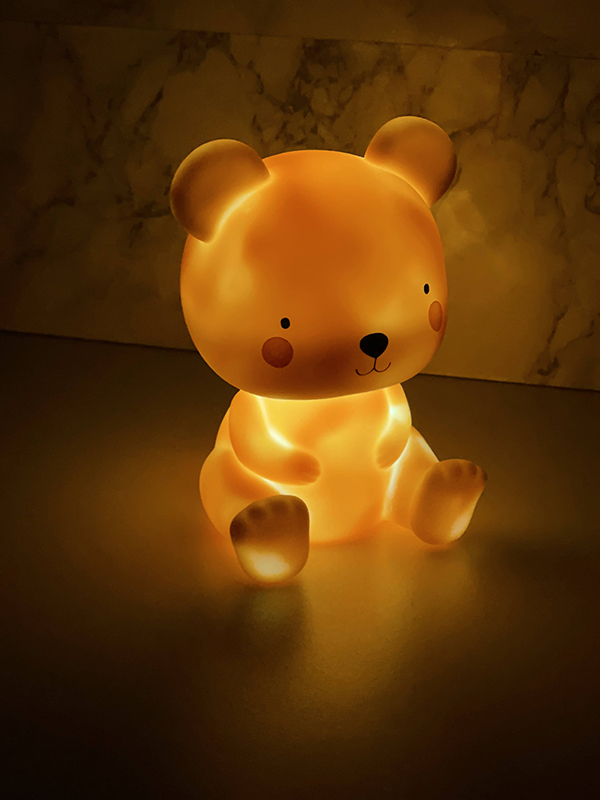 This bedroom night light also has an optional timer function that you can set so that the light turns off automatically after 15 minutes.
Clover and Birch
Oh dear, this deer is darling! This chunky wooden teether made the perfect addition in this month's woodland themed mommy and baby subscription box.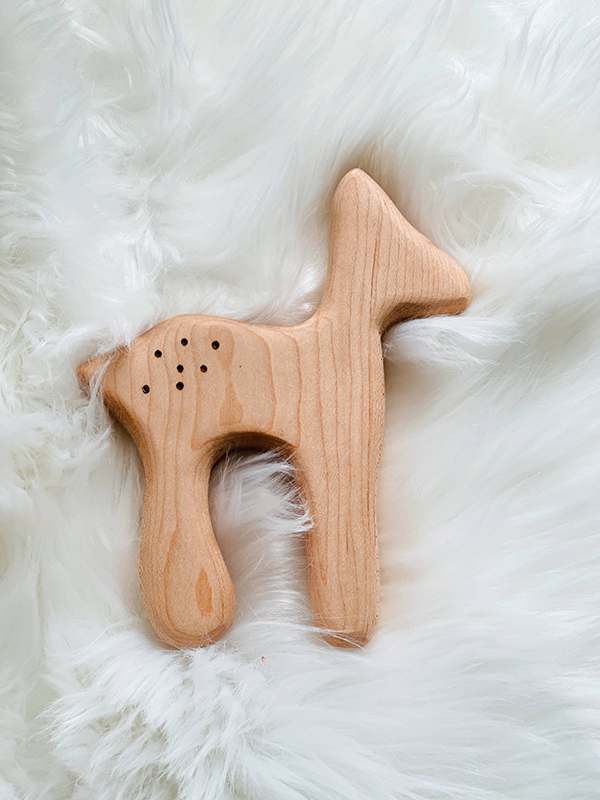 It's nicely weighted and easy for baby to grasp, and the finely sanded wood provides gentle counter pressure to baby's sore gums.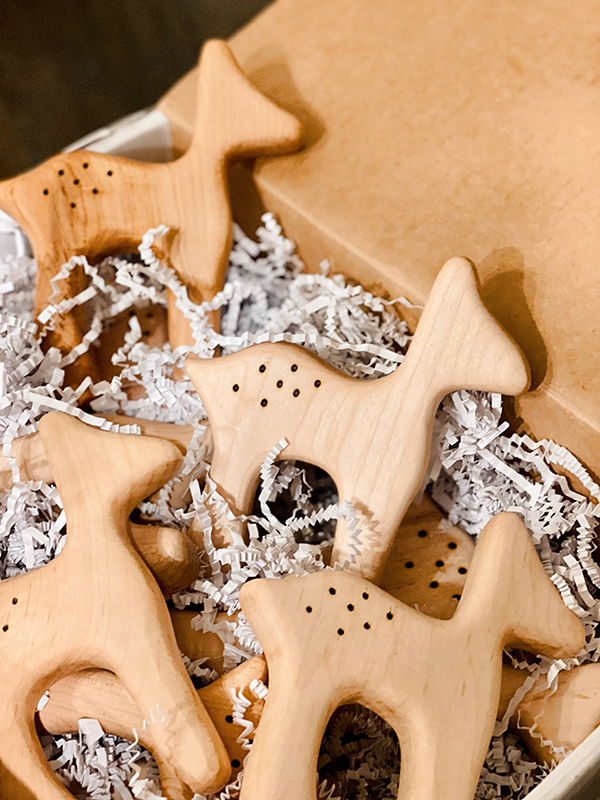 The hand burned wood embellishments provide a safe (and beautiful) alternative to traditional paints and dyes. You'll want to be sure to hand-wash this wooden deer teether with hot water and a little bit of mild soap. You can also re-polish it with coconut oil or beeswax cream as needed.
Author: Susanna Isern
When two woodland friends have a misunderstanding over who ate the last hazelnut, they eventually find that holding a grudge is a lot less rewarding than mending their relationship.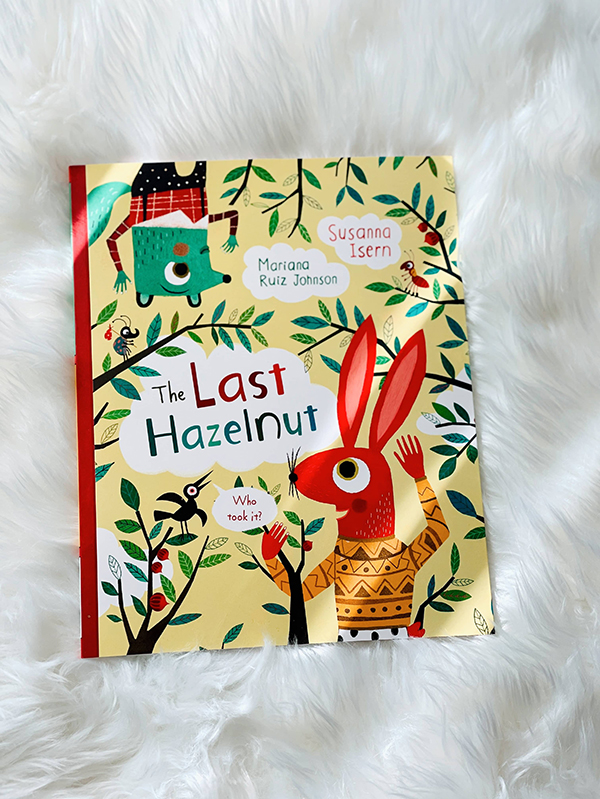 Through chic illustrations and punchy text, this funny and relatable story teaches young readers how to understand their emotions as well as overcome conflict.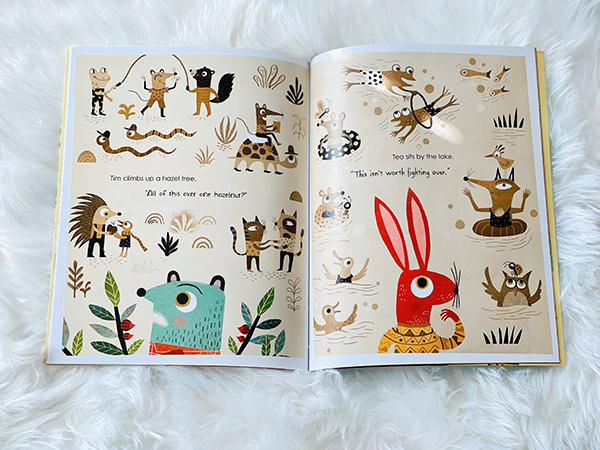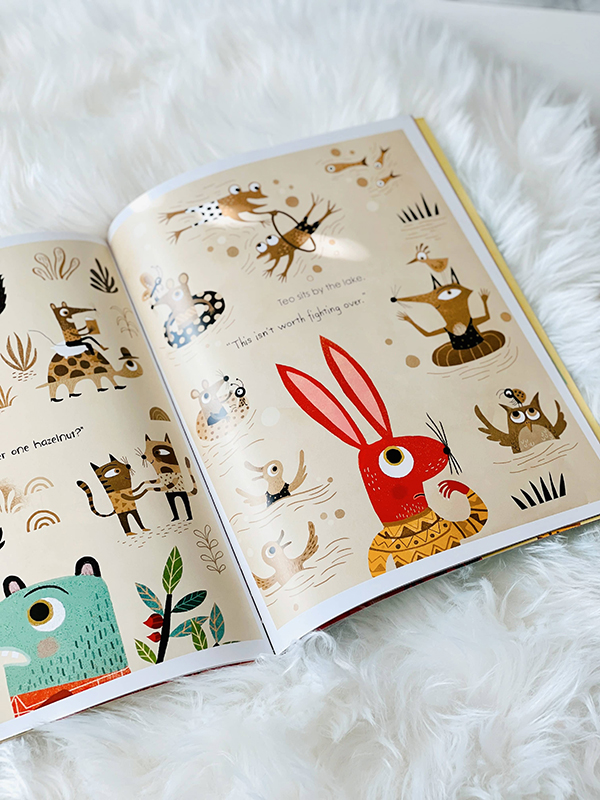 Fox Sweetie Pal
Itzy Ritzy
A sweet pal and pacifier all in one! We couldn't help including this little cutie in this month's mommy and me subscription box.
This little fox will instantly become your little one's new BFF!
Attach the fox lovey to the Sweetie Soother pacifier (included), so it's easy for baby to grasp while keeping the pacifier in place.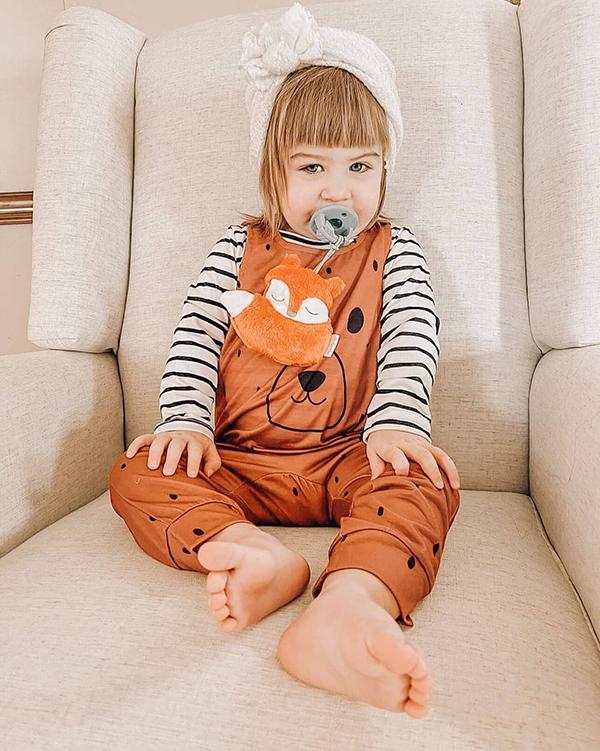 These adorable pals are also detachable, so you can use them with many different pacifiers and teethers too!
A Little Lovely Company
Your little one will love exploring the forest with this soft woodland-themed bath book!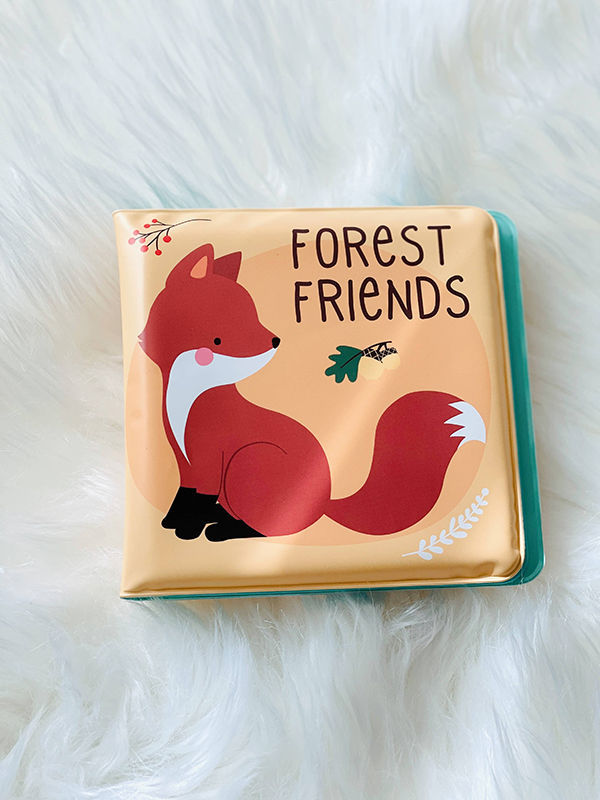 This sweet bath activity book is just the right size for little hands.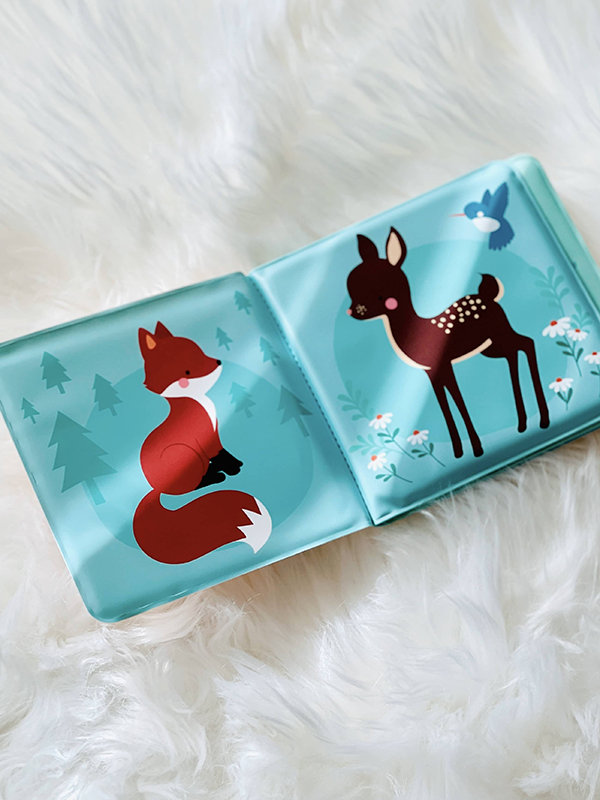 It's also filled with bright engaging forest animal illustrations that your little one is sure to love.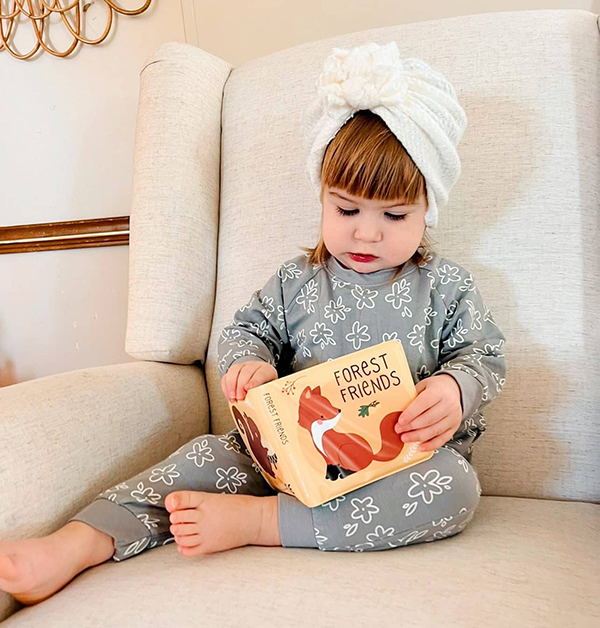 This lovely bath toy is made of soft, waterproof EVA foam, so it's easy for mom to clean and reuse!
What did you think of our November 2022 mommy and me subscription box?
Please share your thoughts with in the comments section below.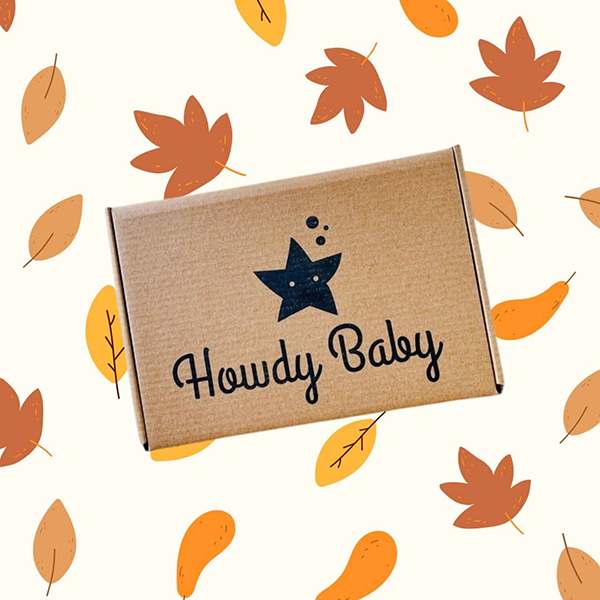 If you're interested in subscribing to our Mommy & Me box on a monthly basis, be sure to visit our Subscribe Page to learn more about the different plans we offer.
P.S. Don't forget to check out this month's Howdy Kids family subscription unboxing post.