Our November 2022 🍁 Into The Woods 🍁 family subscription box included a variety of fun woodland themed items for you and your child to explore including wooden mushroom toys, a Montessori sorting tray, a wooden hedgehog toy balance game, a busy bear sorting card game, and much more!
About the Howdy Baby Family Subscription Box
The Howdy Baby Box is a family friendly monthly subscription box for babies and kids ages newborn to 6 years old. It's filled with family friendly products expertly curated for Mama and Little to explore together every month!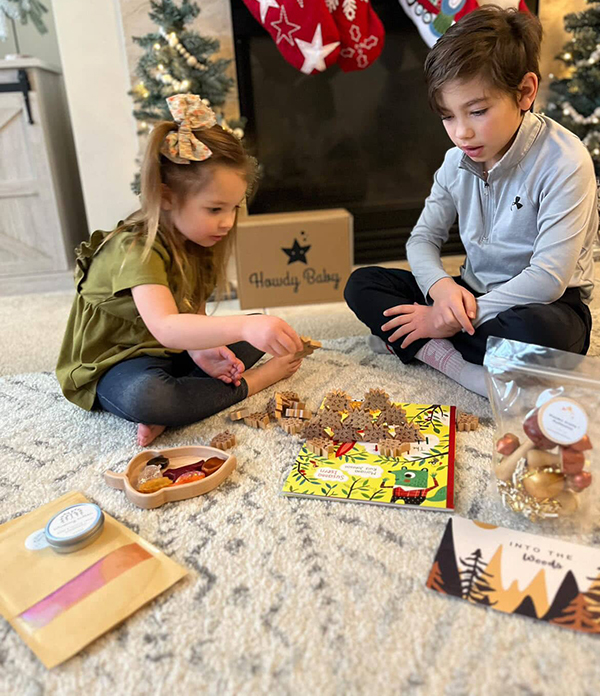 How It Works:
First, choose your plan on our subscribe page. During checkout, you'll tell us your child's age and clothing size so that we can make sure the box is just right for their age and developmental stage. Our boxes ship on the 15th of each month, so sit back, relax, and prepare to discover new children's products and self-care items, all hand-picked for you and your little one— and delivered right to your door! While you wait for your box, explore the Howdy Baby Marketplace and make the most of your membership by using your 20% off subscriber-only discount code emailed to you at sign up.
If you'd like to learn more about our box, please visit our Subscribe Page for plan details and pricing.
November 2022 Family Subscription Unboxing
So let's get lost in the woods together and see what we can find in this month's 🍁 INTO THE WOODS 🍁 themed family subscription box.
Lemongrass Hand & Cuticle Salve
Whispering Willow
This ultra-moisturizing hand and cuticle salve is bursting with the bright, clean scent of organic lemongrass.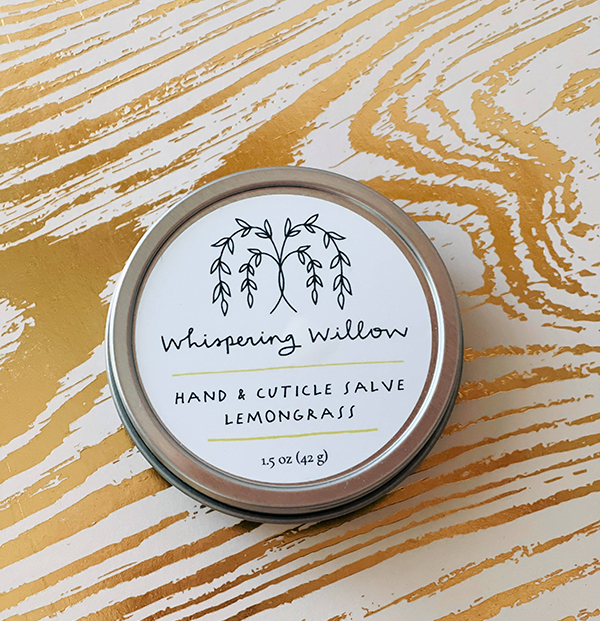 It's made from organic beeswax and natural oils that provide vitamins, nutrients, as well as long-lasting daily protection.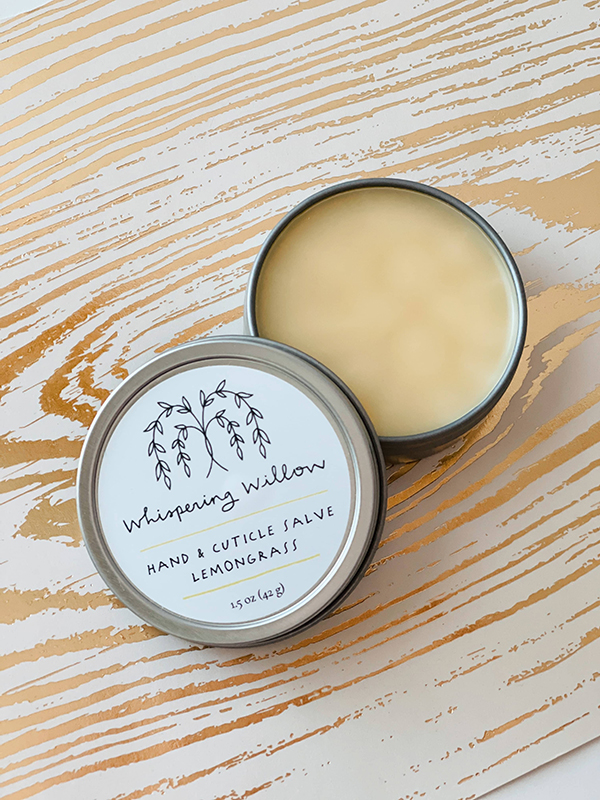 It's the perfect self care item for mom in this month's woodland themed family subscription box!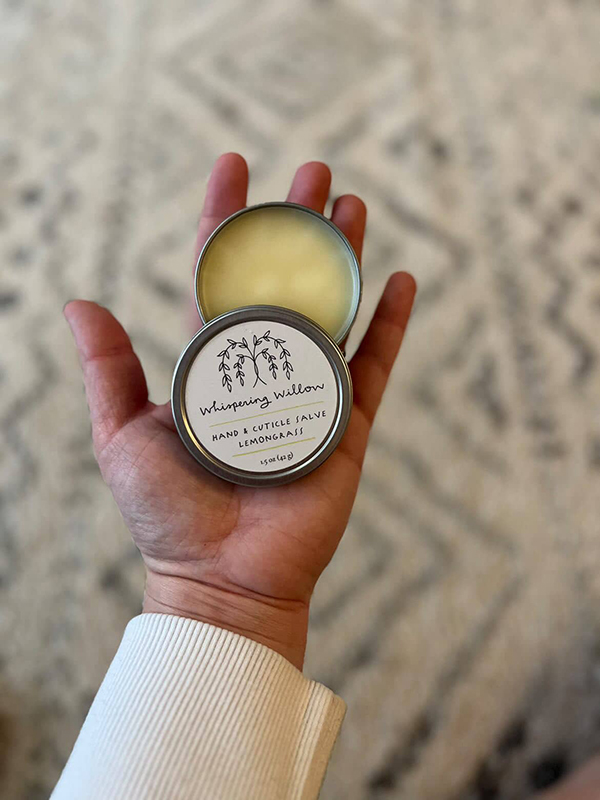 Wooden Hedgehog Toy Balance Game
Egmont
How high can you stack your hedgehog tower?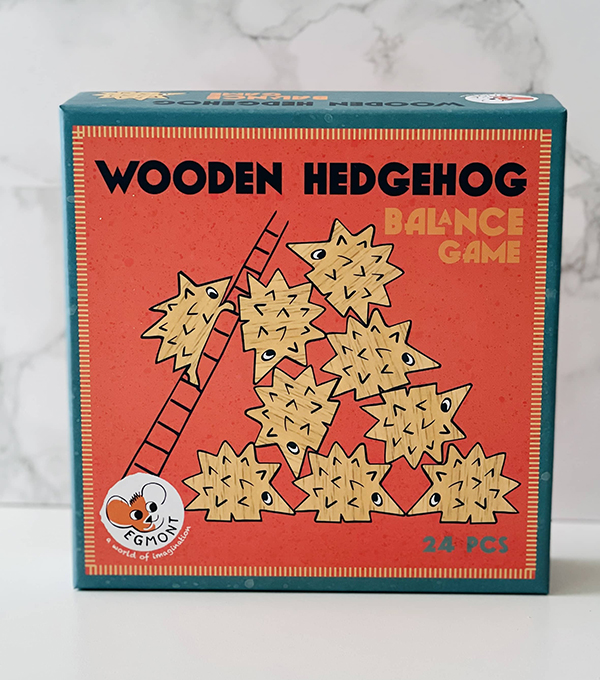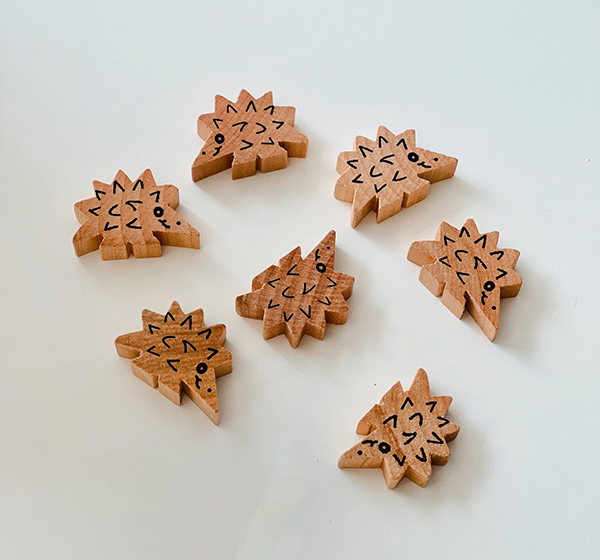 In this game, you'll take turns stacking the 24 wooden hedgehog toys on top of one another so that none of them fall.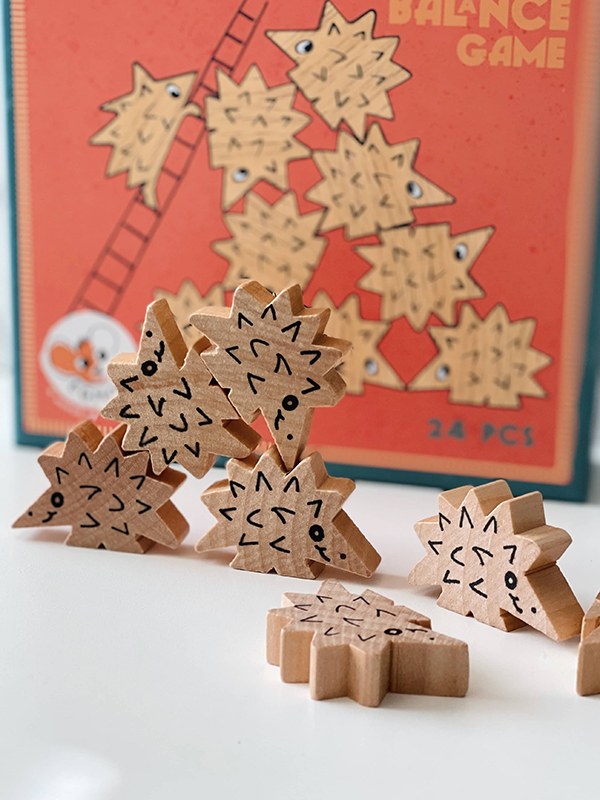 Your child's balance, patience, and fine motor abilities will all improve as they play with this wooden hedgehog toy balance game.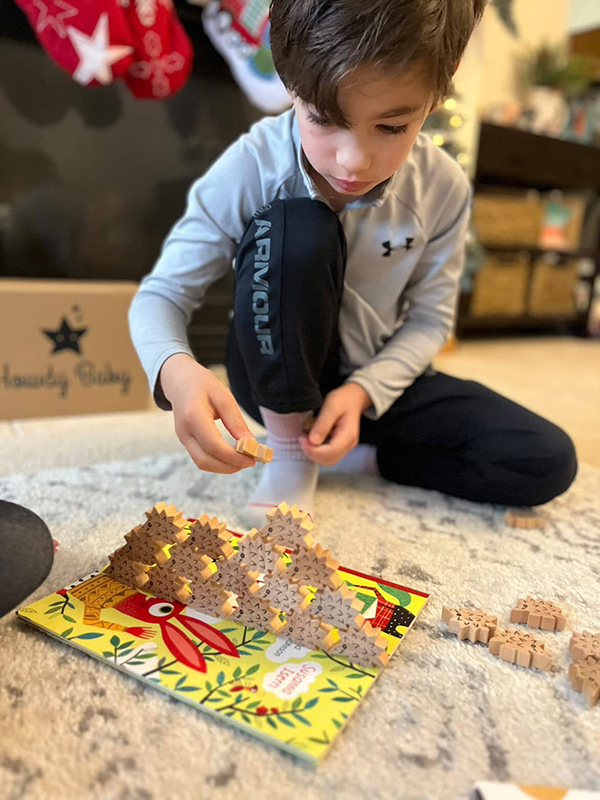 The Little Coach House
Perfect for loose parts play!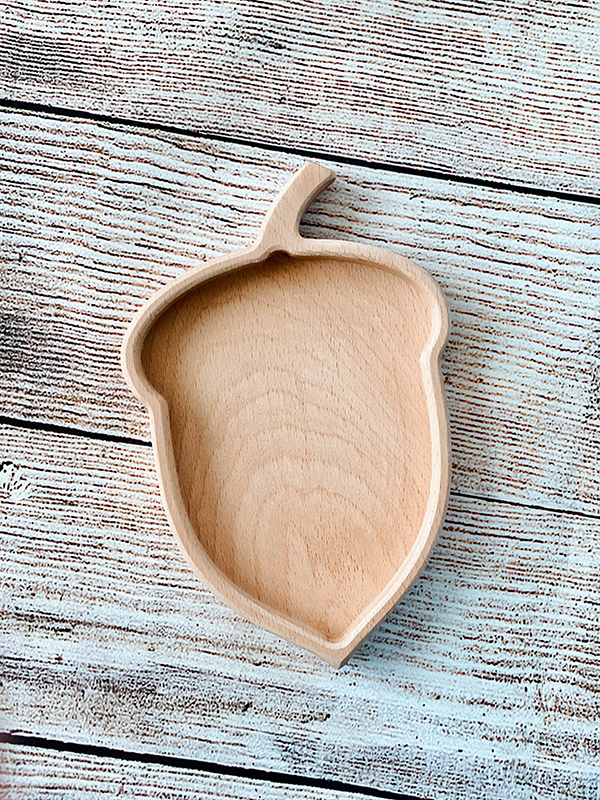 This beautifully handcrafted acorn Montessori sorting tray was a wonderful addition to our November family subscription box.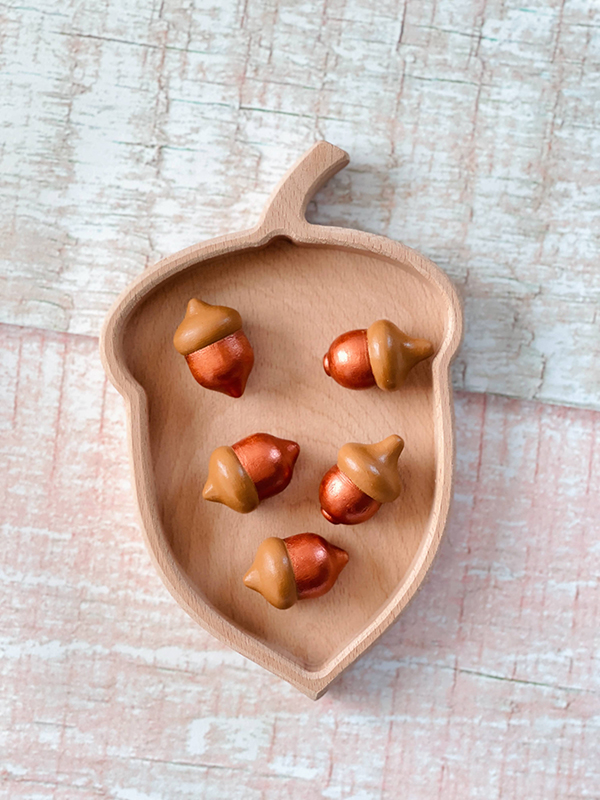 We love it because it makes a wonderful resource to help children explore and learn everything from counting to sorting, color recognition, and more!
This acorn sorting tray is both practical and portable, and it's made from responsibly sourced beech wood.
The Little Coach House
Children learn best through hands-on experiences. That's why playing with colorful sand is an excellent way to improve fine motor skills and foster creative thinking.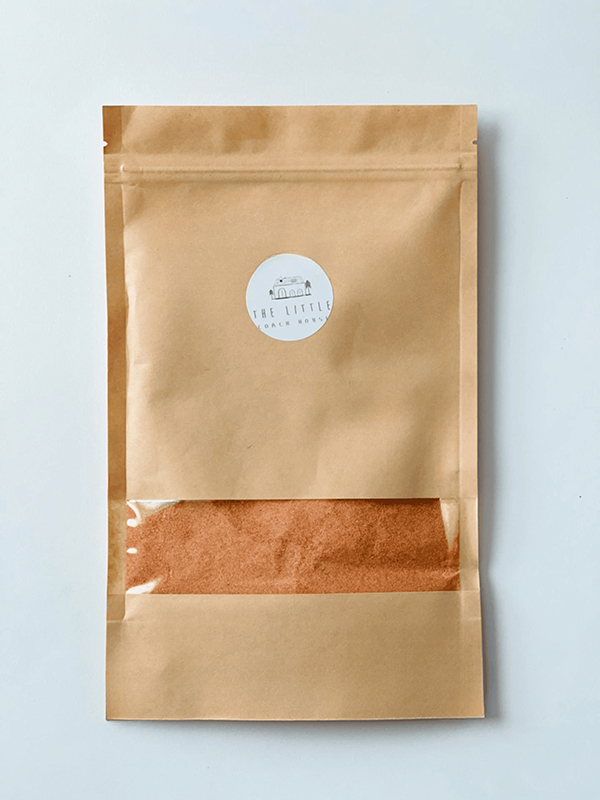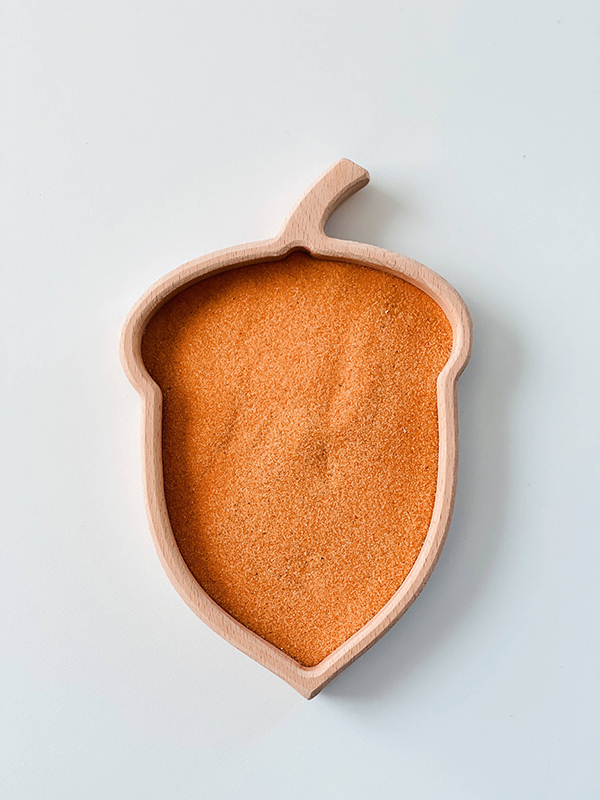 Simply pour your sensory sand into the Montessori acorn sorting tray included in this month's family subscription box and encourage your child to trace letters, numbers, and shapes.
Because it's soothing to the touch, colorful sand also helps alleviate anxiety when used in sensory play activities.
Three Yellow Starfish
This lovely set of wooden forest mushrooms and acorns is so much fun to forage and collect!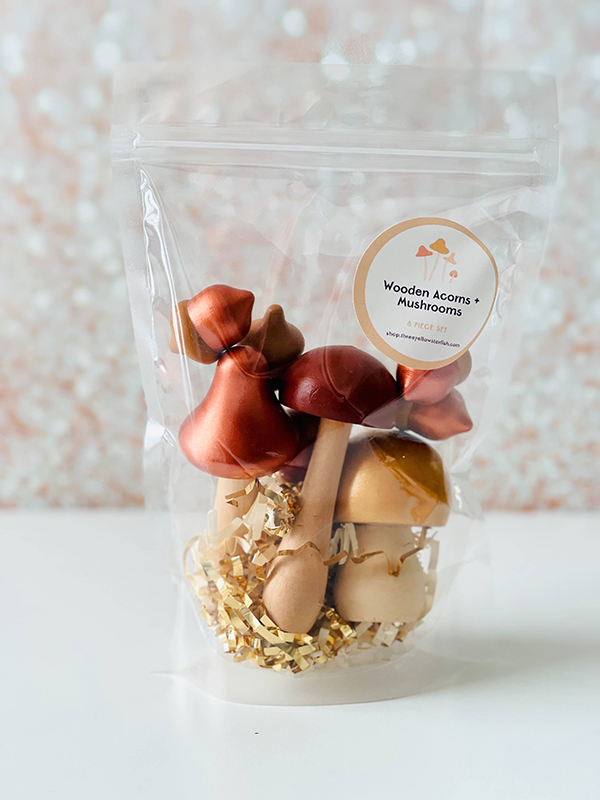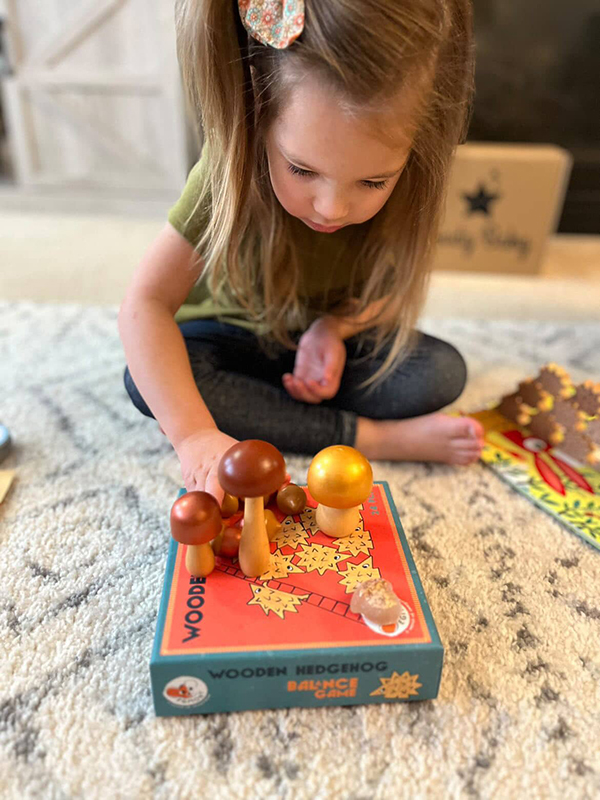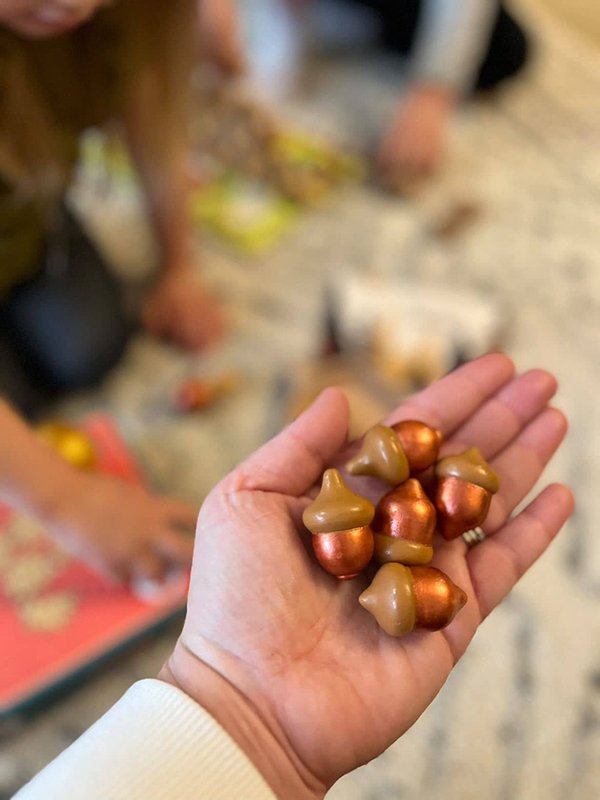 Each set includes three hand-painted wooden mushrooms toys and five hand-painted wooden acorns, perfect for imaginary play!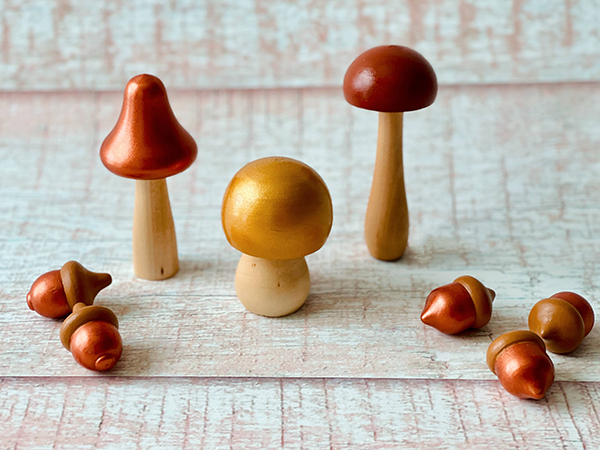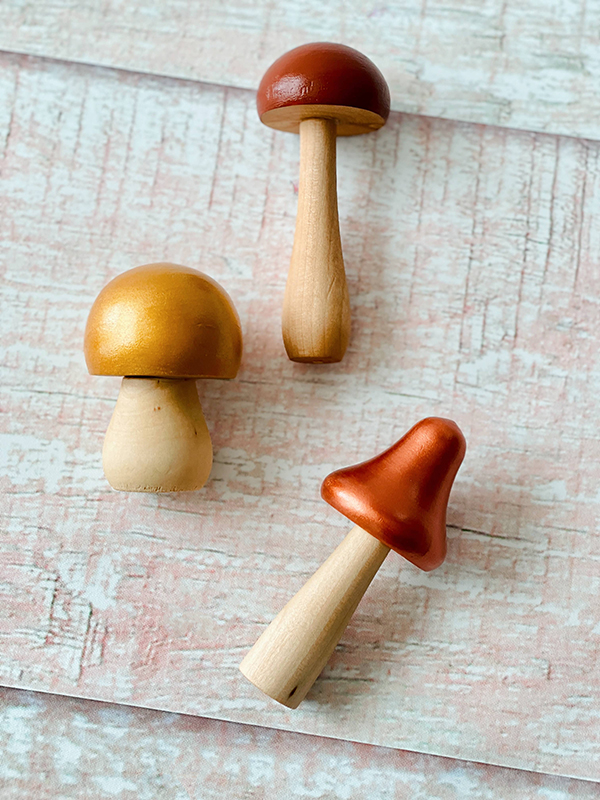 Your little one can also use these wooden mushroom and acorn toys along with the Montessori sorting tray included in this month's family subscription box as well!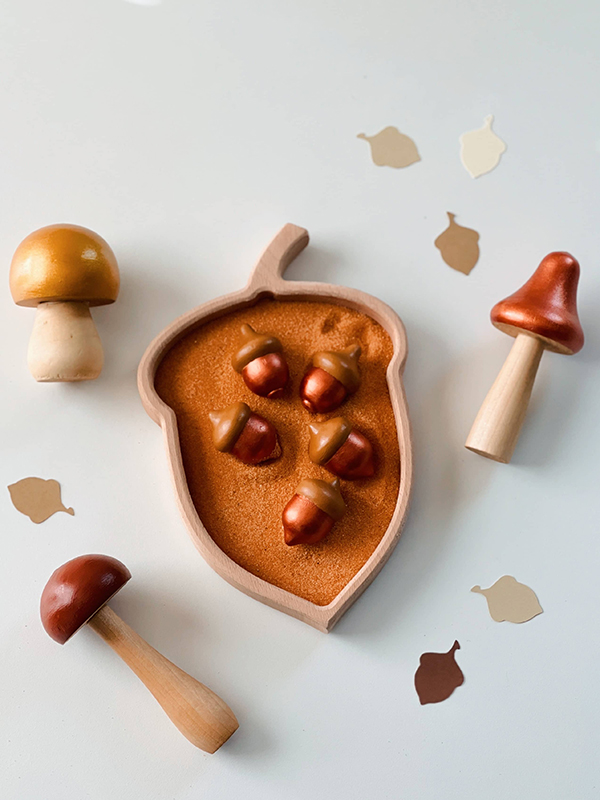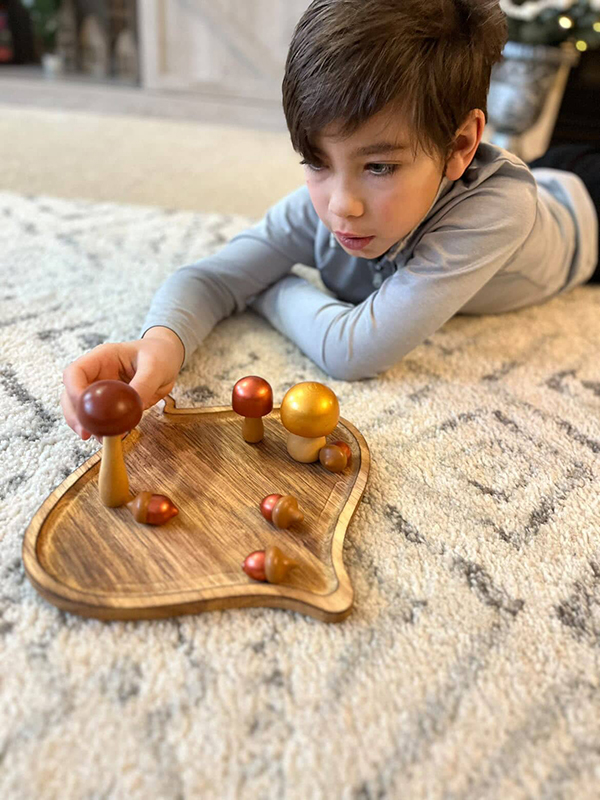 Autor: Susanna Isern
This funny and relatable story follows two woodland friends as they work through a disagreement over who ate the last hazelnut.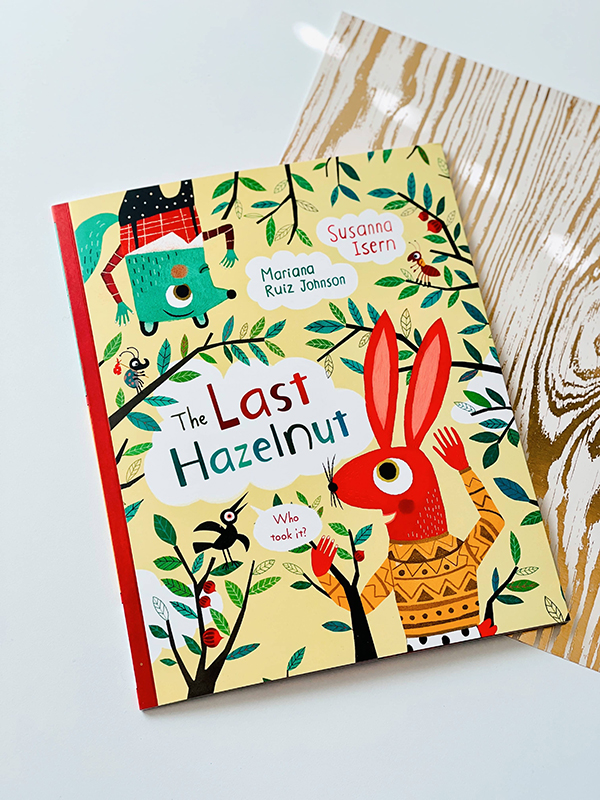 This sweet book also teaches kids how to understand their feelings and deal with problems.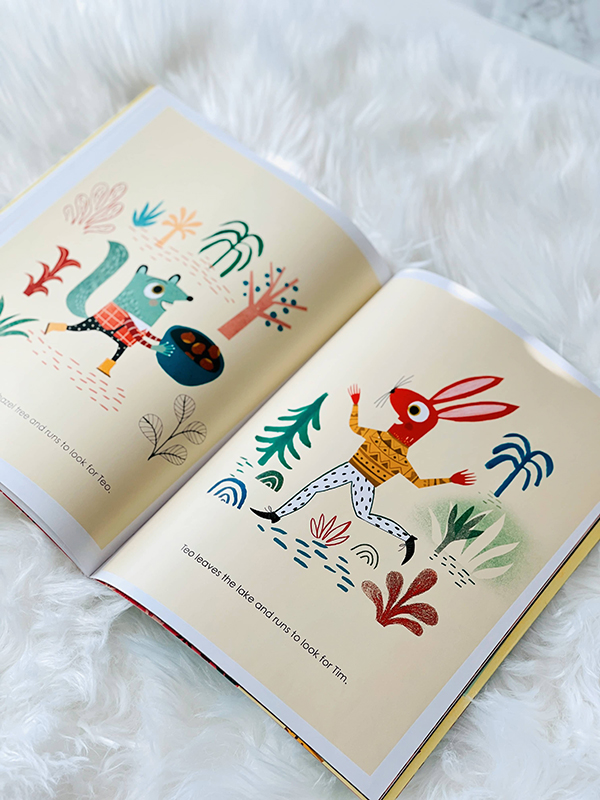 Fall Resin Shapes
Sileenie
Spark your child's creativity and imagination with these brightly colored resin shapes.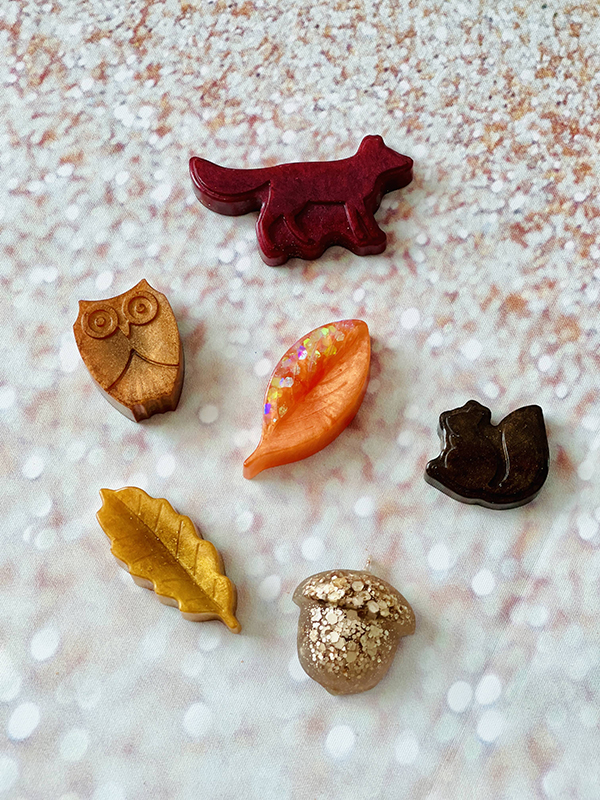 Each woodland-inspired set comes with six different resin shapes packaged in a drawstring pouch.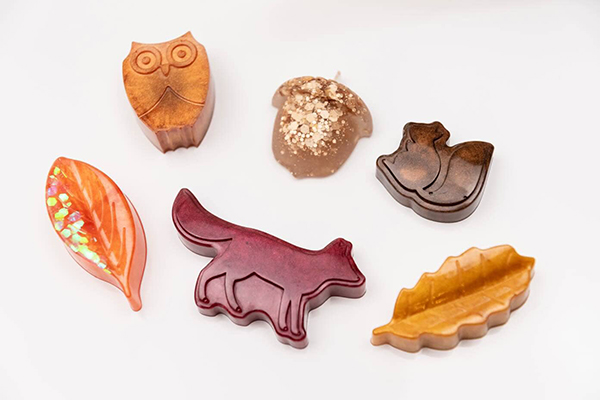 We wanted to feature them in our November box because they're perfect for imaginative play!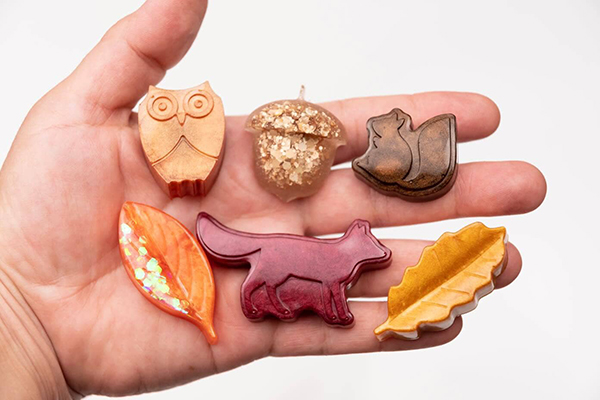 Your little one will have hours of fun counting, sorting, and using their imagination with the resin shapes, sensory sand, wooden mushroom toys, and acorn sorting tray included in this month's family subscription box.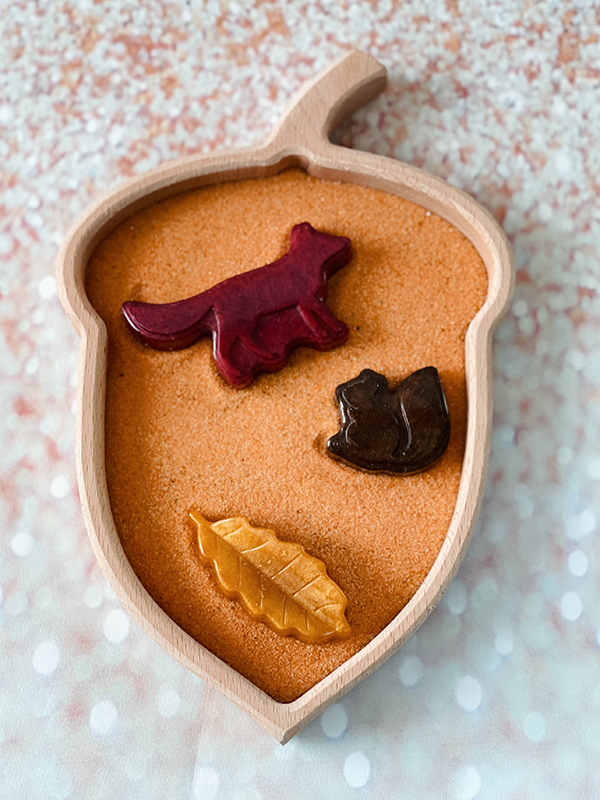 Busy Bear Sorting Card Game
Barefoot Books
Get ready to play and learn with Bear!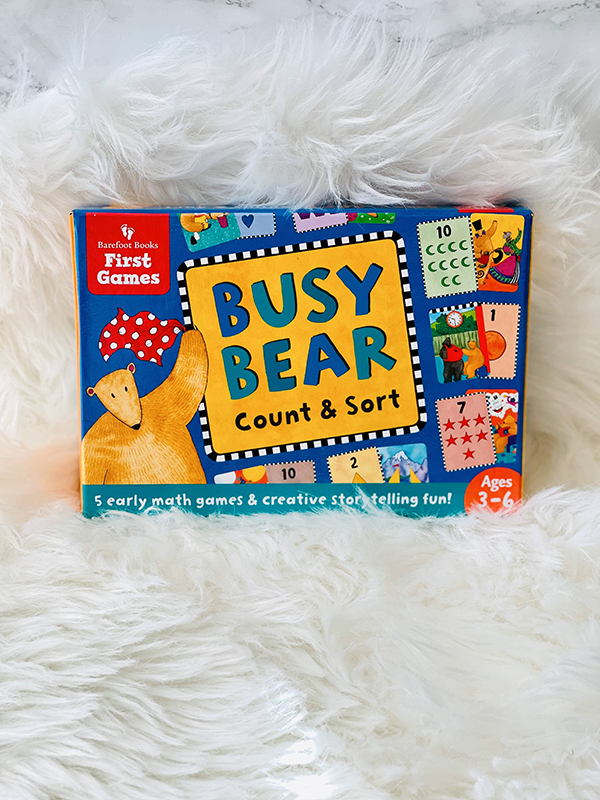 These 30 double-sided sorting cards are a fun way for kids to practice fundamental early math skills.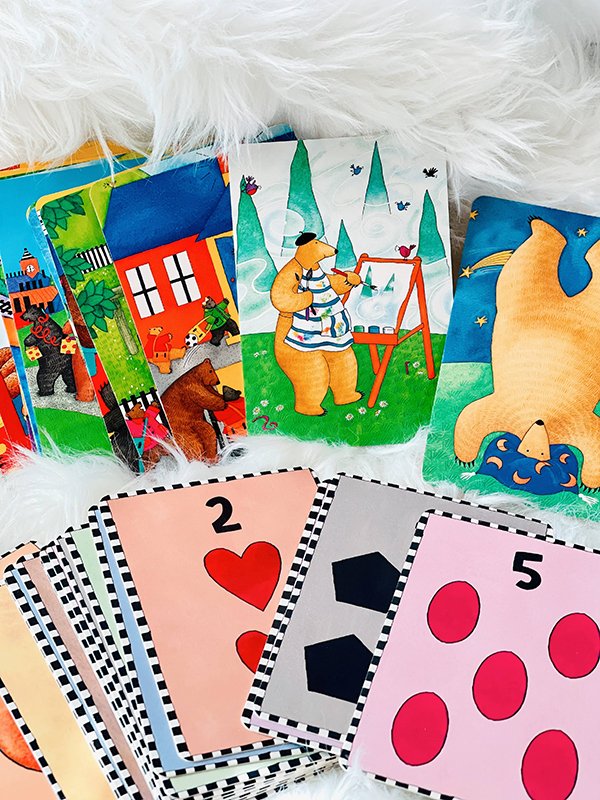 They come complete with easy-to-follow instructions that outline a variety of games, like storytelling and go-fish.
What did you think of this month's family subscription box?
Leave a comment and let us know what items you and your little one loved most in this month's box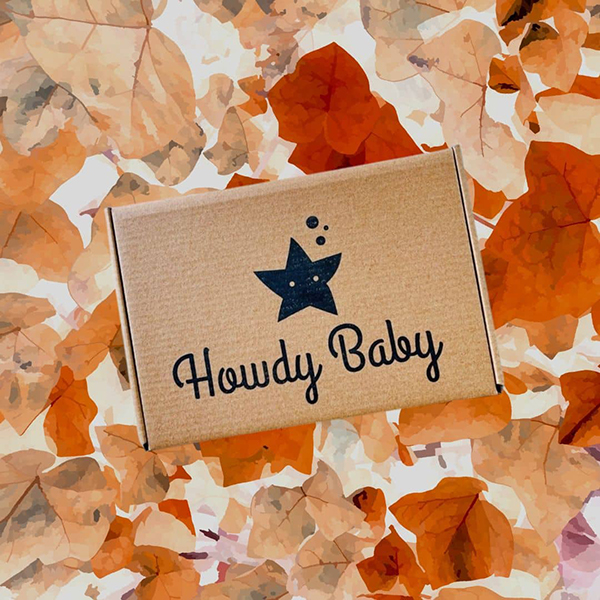 Also, don't miss our November 2022 mommy and me subscription unboxing post.