Our September Howdy Kids monthly subscription box featured several bee-themed hands-on activity ideas. Our 🐝BEE SWEET & BUMBLE🐝 box came packed with lots of stimulating educational items, including a honey bee scatter garden, DIY playdough kit, honeycomb soap, flavoured honey sticks, and so much more!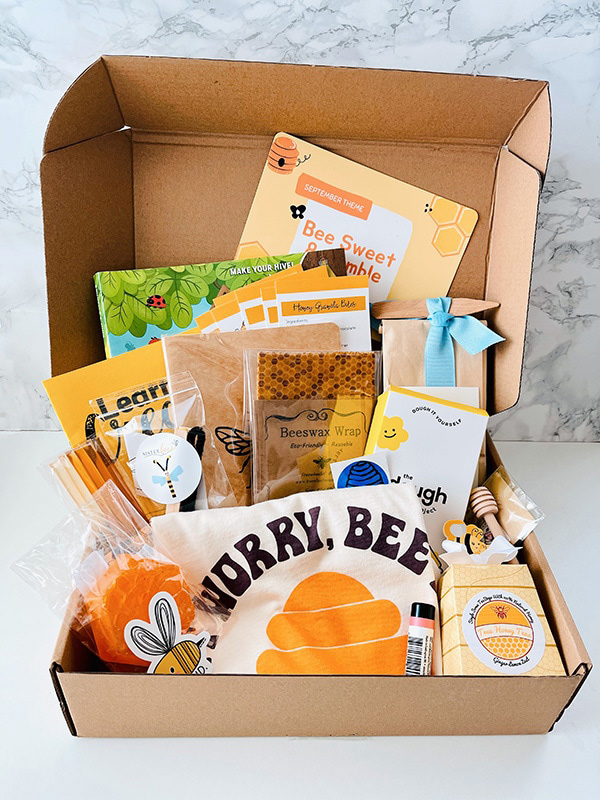 Please note that we tailor each of our boxes specifically to your child's age and developmental stage, so the items you find in each box may vary. If you're interested in learning more about what came in this month's baby bee subscription box, visit our Howdy Baby unboxing post. Let's dive in and explore what the buzz is all about!
Rivet Apparel Co
This vintage 'Don't Worry, Bee Happy' t-shirt is crazy soft and features a one-of-a-kind design printed on a ring-spun cotton tee. It's lightweight, comfy, and sure to keep your little one looking as cool and stylish as ever.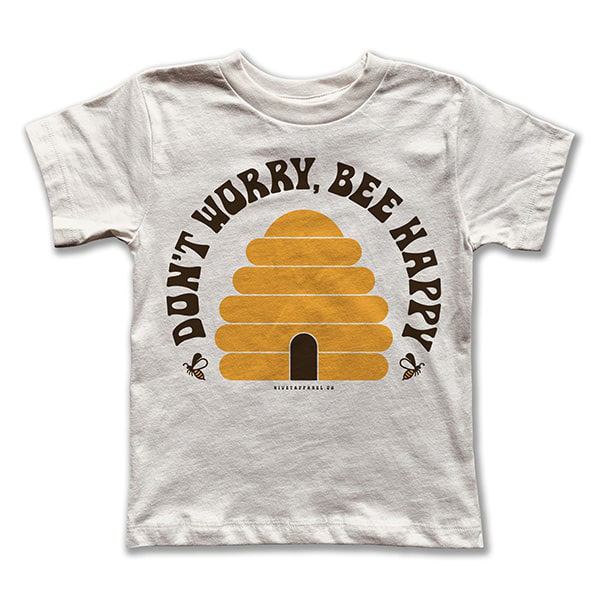 Potting Shed Creations
This honey bee scatter garden features wonderful mix of 20 varieties of flowers noted for their beauty and ability to attract honeybees. In cool climates, plant in spring, early summer, or late fall. Fall planting should be late enough so that seeds do not germinate until spring. In mild climates, for best results, plant in fall.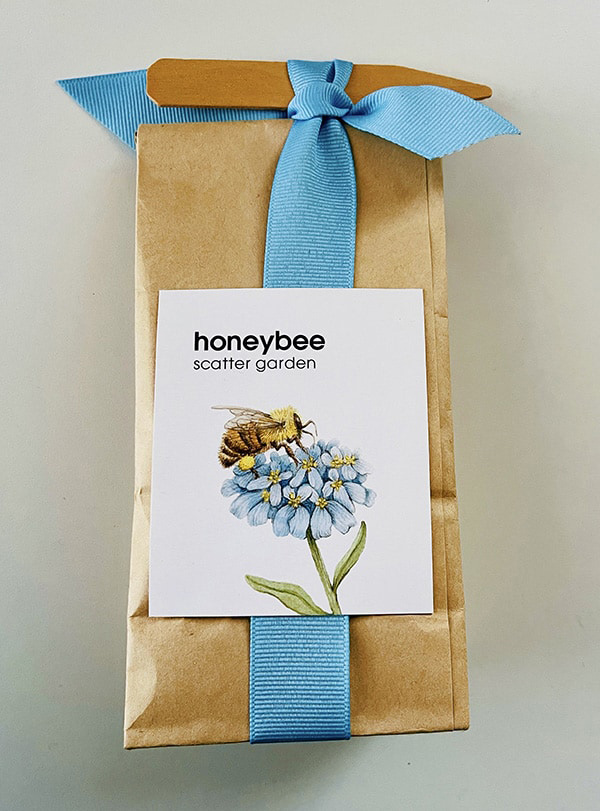 Kid's Bee Zine
Muse of the Morn
This informative zine for kids made an excellent addition to our monthly subscription box because it comes packed with 16 pages of fun and educational information. This handmade bee zine features articles about bees as well as hands on arts and craft projects, activities, illustrations, and more!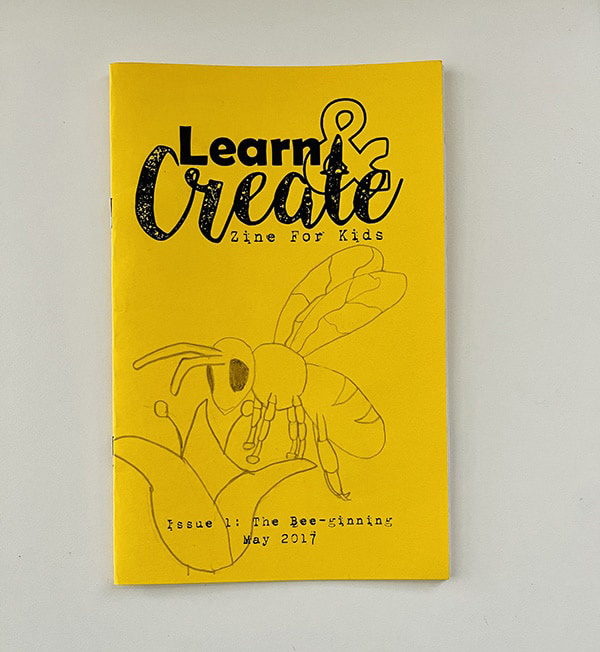 True Honey Teas
True Honey's ginger lemon zest tea features a light, simple blend of herbs and a smooth, citrus finish. Each tea bag is naturally caffeine-free and contains unique lemon myrtle from Australia combined with delicious ginger-infused honey granules. True Honey tea bags are stringless to reduce excess waste and they're packaged in thoughtful boxes that represent the goodness you'll find inside.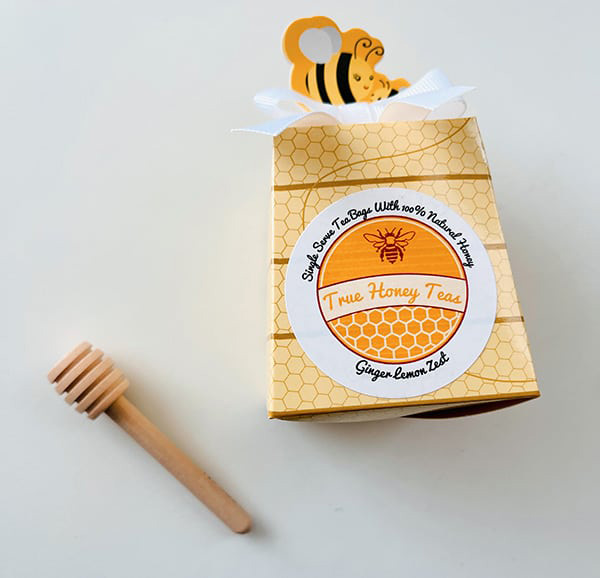 Honey Sticks
The Bee Box
Each of our kids monthly subscription box also included a variety pack of flavoured honey sticks from Becker Honey to sweeten up that tea! You and your little one can feel good about indulging in these honey sticks because they're all-natural, unprocessed, and raw.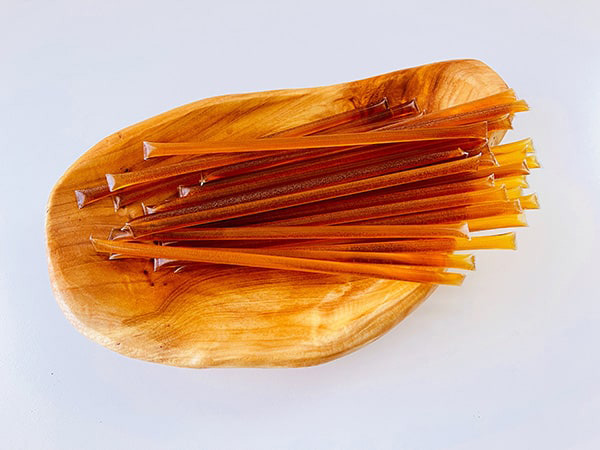 Reusable Beeswax Food Wrap
Free Wheelin Market
These reusable beeswax food wraps are an eco-friendly alternative to common plastic wrap. They keep foods fresh, and the beeswax provides a natural seal. We added these food wraps to our kids monthly subscription boxes because they're perfect for a picnic or family outing! Remember to use cold water to clean the wrap because warm or hot water will melt the wax.
Bee Writing Journal for Kids
I Got Crafts
We also featured a honey bee writing journal for kids in our monthly subscription boxes for your busy bee to doodle in on the go. These bee-themed journals feature blank pages that inspire creativity. They're great for note-taking, doodling, daily journaling, as well as writing down big ideas! The kraft cover adds a natural touch, while the flexible, lay-flat binding makes writing easier.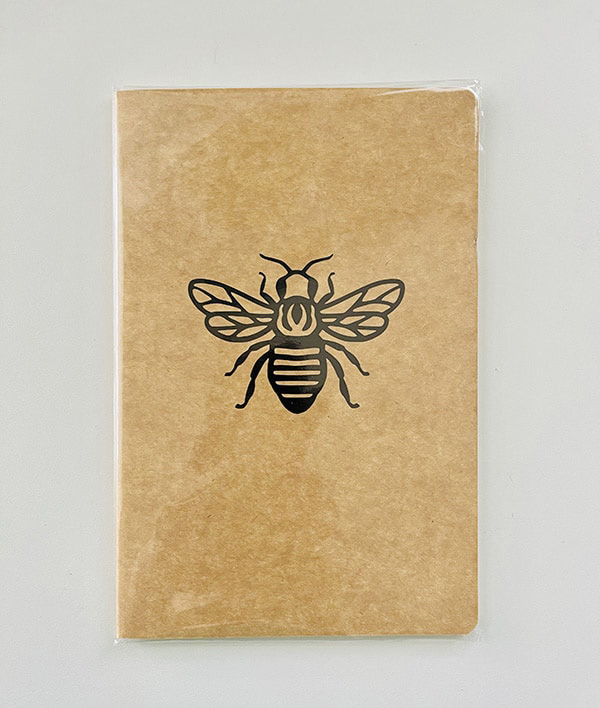 Sister Bees LLC
We added this educational kit for kids in our monthly subscription box because it combines fun and learning into one! These learning kits for kids feature creative, fun, screen-free activities for the whole family to do together. Whether you're a busy home school mom or have kiddos looking for something creative to do, this kit is sure to create a "buzz" in your child's heart!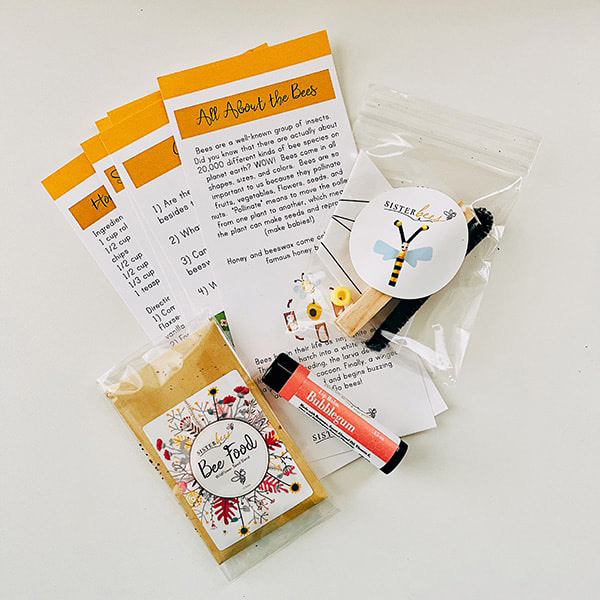 Turn This Book Into A Beehive
Microcosm Publishing
This book includes 19 hands-on experiments as well as other activities to help kids explore the fantastic world of bees. The book consists of engaging exercises, activities, and illustrations that teach young readers about bee life and bee behavior. By following a simple set of instructions, your child will be able to turn this book into an actual living home for backyard bees!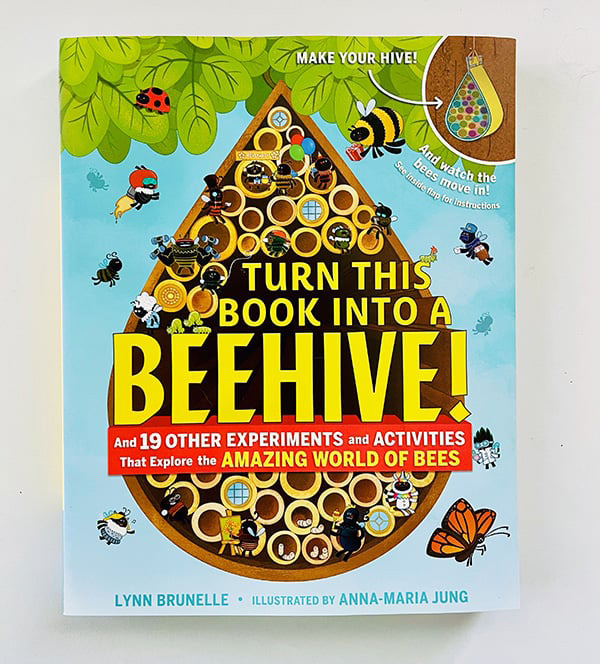 The Dough Project
This 'dough it yourself' playdough kit has everything you need to whip up a fresh batch of dough at home. Inside you'll find easy to follow step-by-step instructions along with an all-natural dry mix made with organic wheat flour, sea salt, cream of tartar & turmeric for color.
Kids love this playdough kit because it's a wonderful hands on activity that allows them to express their creativity. Not to mention, they get to spend time with you! It makes one 15 oz batch of yellow playdough and also requires grown-up assistance to use the stove. After making your dough, store it in a sealed container, or zip lock bag to prevent it from drying out.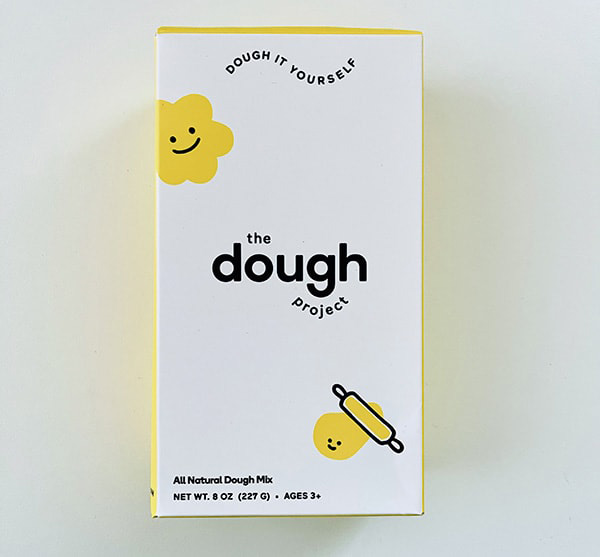 Honeycomb Soap
Chubby Chico Designs
We added this handmade honeycomb soap to our monthly subscription box because it's a fun way to encourage personal hygiene! Kids and parents both love these fun-shaped honeycomb soap bars because they smell good and nourish delicate skin.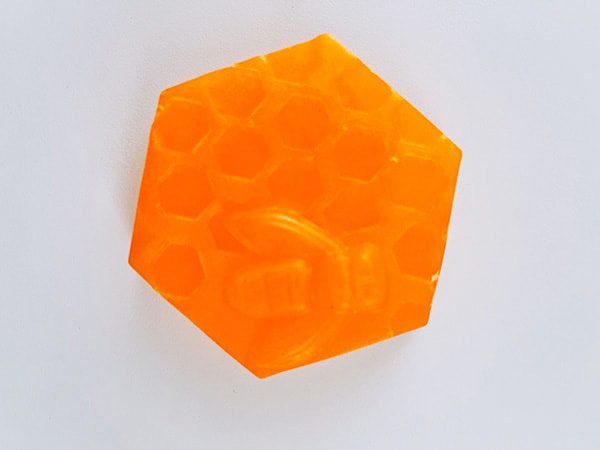 What did you think of the September kids monthly subscription box? Share your thoughts in the comments below.