It's time to take a closer look at our September baby bee subscription box! 🐝 This month's buzz-worthy products included: a 'sweet as can bee' onesie for baby, handy dandy sani clip, baby baprons for messy playtime, all natural healing balm, and so many more buzz-worthy products. So let's tap into our inner bee and take a closer look at what you can expect to find in our BEE SWEET & BUMBLE baby subscription box this month.
Please note that we tailor each of our boxes specifically to your little one's age and developmental stage, so the items you find in each box may vary. If you'd like to take a peek at what came in our busy bees Howdy Kids subscription box last month, visit our September Howdy Kids unboxing post.
Sister Bees
We just had to include this vibrant yellow-colored bee baby onesie in our baby subscription box this month. This delightful short sleeve cotton bee onesie for baby is so soft and happy! It features nickel-free snaps for easy changing, and its lap shoulders make it easy to pull on. This classic baby essential is one you'll be reaching for daily.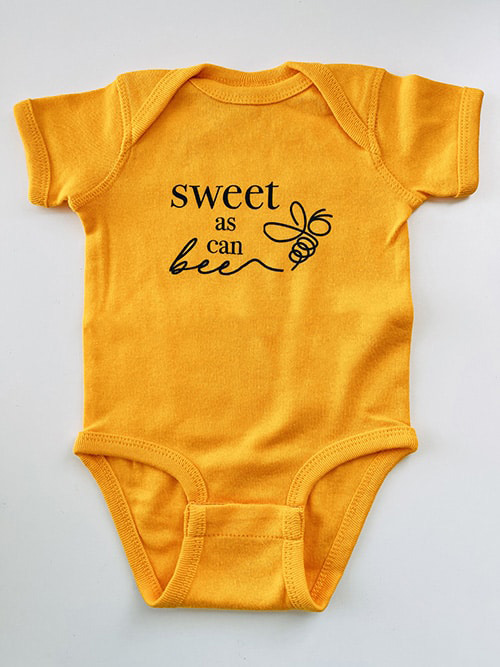 Sister Bees
The Sister Bees also make an excellent all-natural healing balm. The beeswax and other organic ingredients work fast to moisturize and restore your infant's delicate skin. 💛⁠ Bee Baby works wonders on diaper rash, baby eczema, as well as cradle cap⁠. It naturally prevents the growth of bacteria and keeps your baby safe from irritants.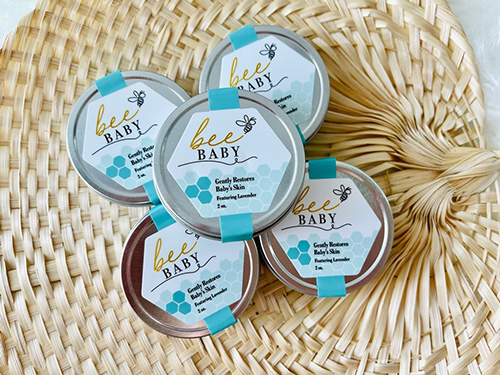 BapronBaby
The baby bapron makes a perfect companion to your busy bees messy playtime activities. This super comfortable bib-apron hybrid features stain-resistant fabric that dries quickly to keep your little one mess-free at mealtime. You won't have to worry about your toddler taking it off because the baby bapron's secure-fitting horizontal ties keep it securely in place. The busy bee print makes this bapron the excellent addition to our bee themed subscription box this month!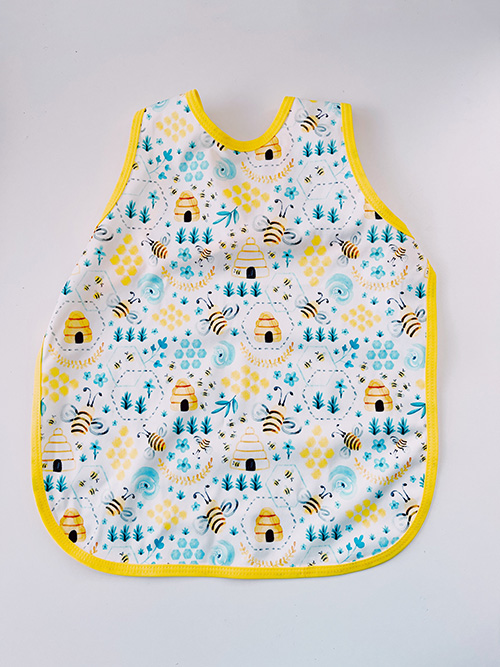 FBombs and Booze
When baby sleeps, mama steeps! Every baby bee subscription box came with this super cute bumble bee tumbler cup for mama this month! This 12 oz tumbler for iced coffee from Fbombs and Booze features durable stainless steel to keep Mama Bee's beverage of choice at the perfect temperature for hours. The screw-top lid helps prevent spills. Best of all, it's dishwasher safe and made to last, so you won't have to worry about handwashing it daily.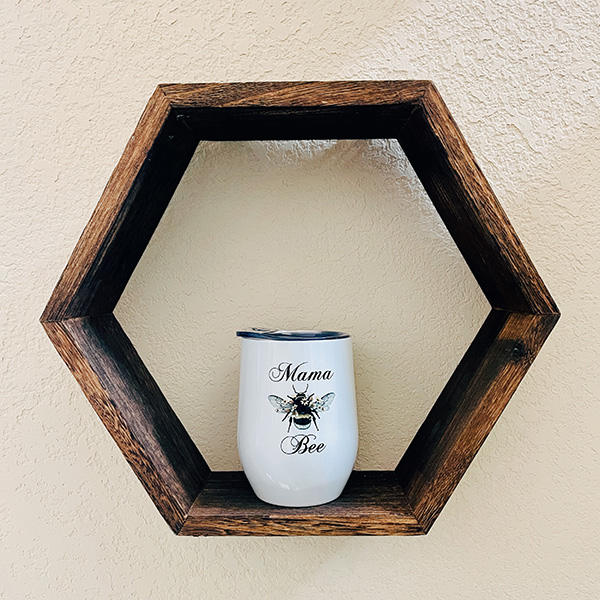 Honey Sticks
The Bee Box
Each bee subscription box also included a variety pack of honey sticks from Becker Honey to sweeten up mama's tea! You can feel good about indulging in these honey sticks knowing they're all-natural, unprocessed, and raw.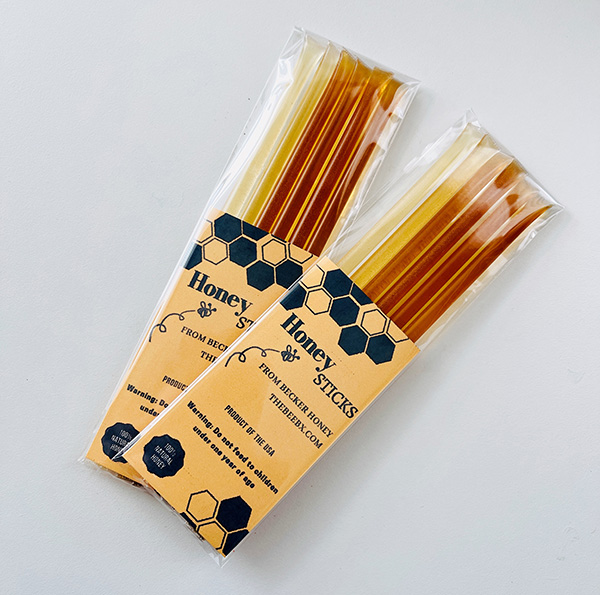 Natural Wooden Teether
Late Night Luna
Research has proven that plastic teethers can pose a threat to baby's health. This eco-friendly baby teether by Late Night Luna features organic wood beads covered with crocheted cotton fabric to give your busy bee's a stimulating sensory experience. The organic wood beads are covered with crocheted cotton fabric to soothe your baby's sore gums during teething. While the handmade gauze leaf & rattle add a stimulating sensory experience as your child plays and explores.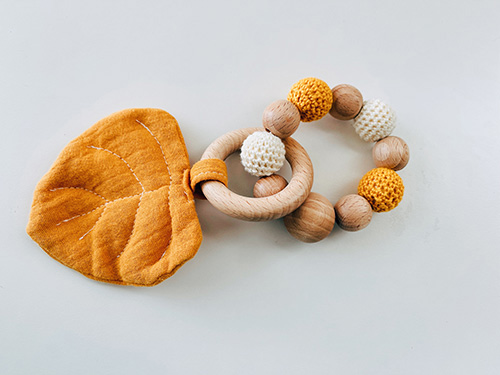 Baby Bath Wash Cloth
Little Twig
This bath time must-have made the perfect addition to our bee-themed subscription box this month. The scrubby bee bath mitt's soft terry cloth gently scrubs away dirt, leaving your little one's delicate skin feeling extra soft and smooth. The busy bee character makes bath time more fun! It stimulates your little one's visual and auditory senses while keeping baby engaged. Little Twig is a trusted brand on a mission to keep your family safe from unnecessary toxins. They specialize in chemical-free bath products for little ones to help create a safer home.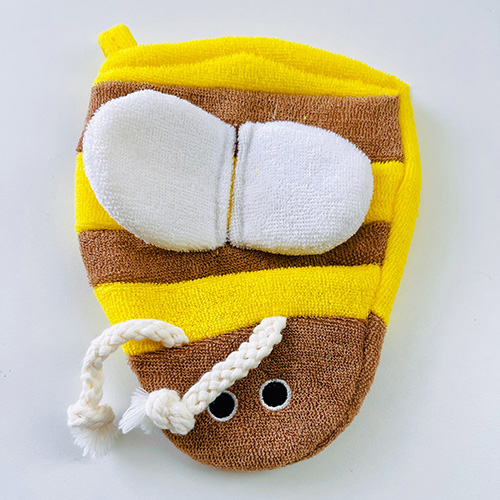 Squeaky Bee Baby Hair & Body Wash
Bella B Naturals
Get your busy little bee clean from top to bottom with Squeaky Bee hair and body wash. Bella B's tear-free formula is both PH balanced and hypoallergenic, so it's gentle enough for daily use and will not sting baby's eyes. Not to mention, you'll love its wonderfully fresh, light scent! Squeaky Bee hair and body wash is gentle for baby, soothing for mom, and makes an excellent addition to our bee-themed subscription box this month.
Bella B's all-natural body care products for baby and momma are free of artificial preservatives and harsh chemicals. Their products feature light, clean, and fresh organic ingredients making Bella B products safe and excellent for the whole family.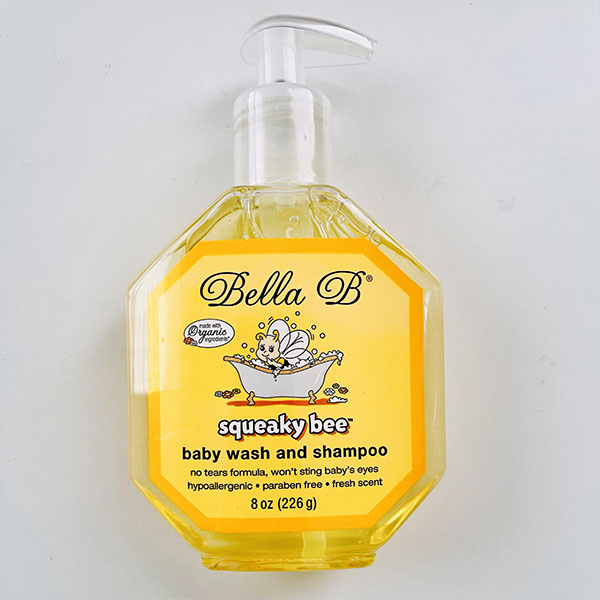 Sani Clip
Lippy Clip
The Sani Clip is designed specifically for busy moms on the go. Sani clips attach to your purse hardware or diaper bag with ease, keeping your hand sanitizer within reach at all times. You'll never have to dig for that hand sanitizer buried at the bottom of your bag again! LippyClip is a woman-owned business that creates clever products that save moms time in their busy days. We love this company because it gives women a chance to work from home and make extra income for their families.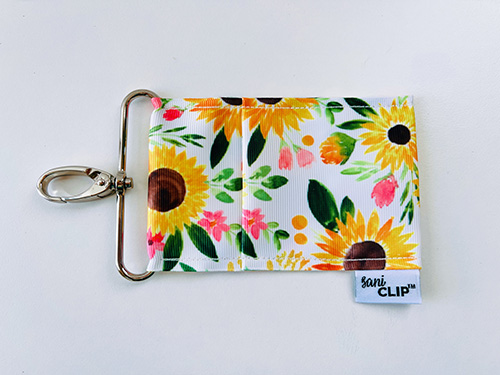 Lavender Thorne
You can use this 4 oz jar of gold on just about anything! It works super well on eczema, sunburns (overnight), bug bites, cuts, scrapes, burns, dry skin, chapped lips, diaper rash, dry scalp, hemorrhoids, stretch marks, varicose veins, removing makeup...literally everything!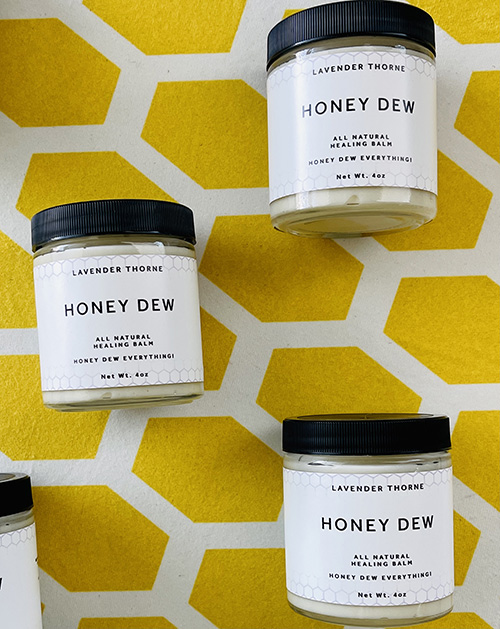 Check out our Howdy Baby unboxing review over at DDOTTS Family YouTube: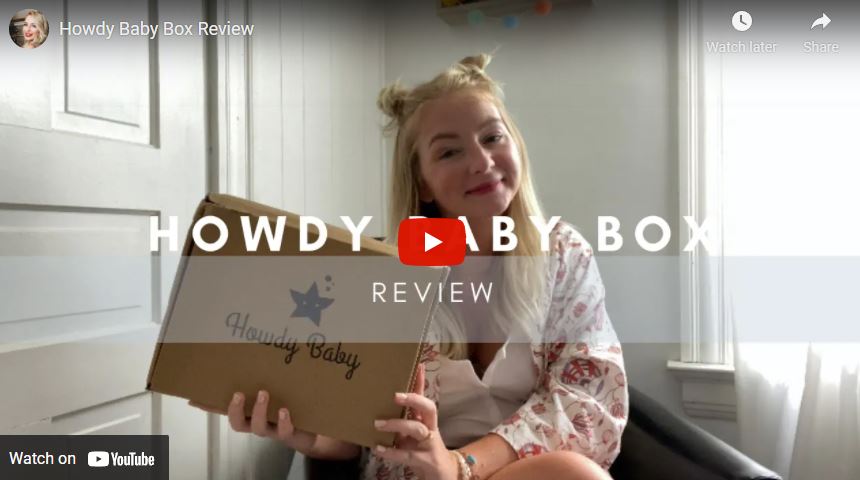 What were some of your favorite bee themed items in this month's subscription box? Comment below and let us know your thoughts.