Ready your aprons and tiny chef hats, folks! September's "Cooking With Love" childrens subscription boxes are stirring up a batch of delightful surprises. From the darling infant bodysuit to the most heartwarming cook book for mom and baby, we've packed this box to serve up some memorable moments!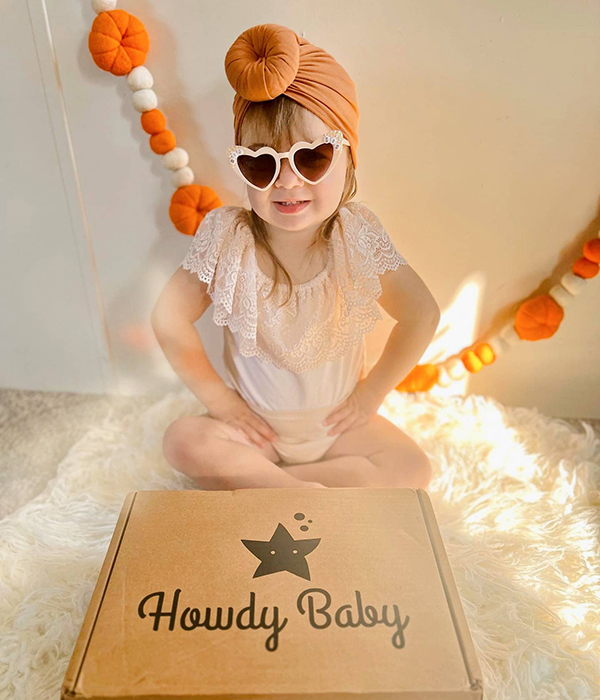 Ready to take a peek at what's inside? Let's dive in and explore this month's featured finds!
Mini Kitchen Gadget Timer (For Mom)

Woodbe Co.
Add a dash of whimsy to your kitchen with this adorable kitchen gadget timer! It's easy to use and looks great on your countertop. Just twist it clockwise to set a timer for up to 60 minutes.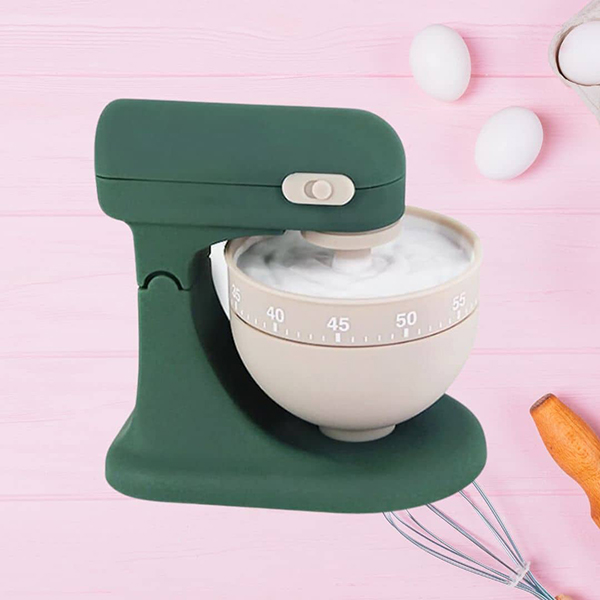 Felt Play Food Carrots

Rosie Jade Handmade
Add a sprinkle of fun to your little chef's play kitchen with these adorable pretend carrots! We wanted to feature them in this month's childrens subscription boxes because they're soft, look just like the real thing, and are sure to stir up lots of creative playtime.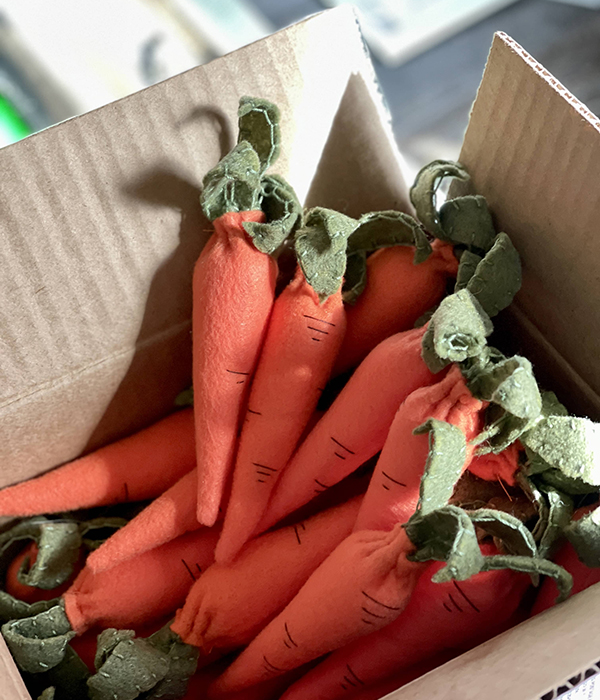 Plus, they're a great way to promote healthy eating habits. This lovely set is handmade from Eco-Fi felt, a unique material that's actually made from recycled plastic bottles. So, your kiddo is also doing a little bit to help the planet while they play!
Butternut Snack Cup

Ed & Co.
This collapsible snack cup is the must-have kitchen gadget for your mini foodie!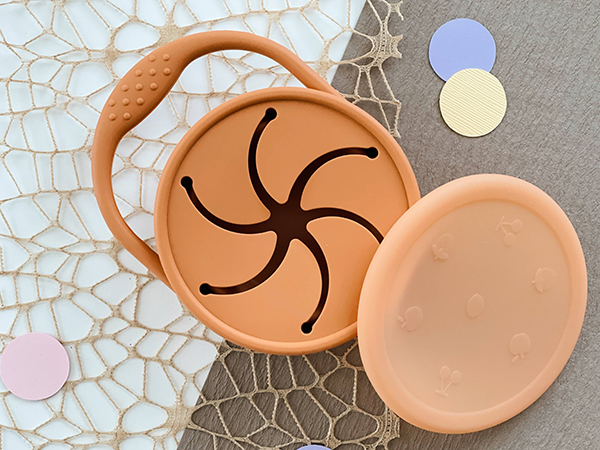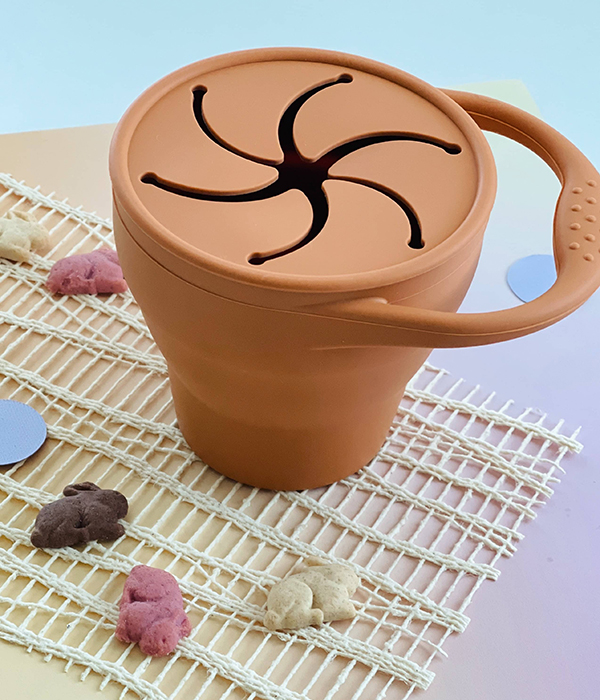 It's great for snack breaks between culinary masterpieces or taking munchies on the move. 100% food-grade silicone. Dishwasher, microwave, and freezer safe.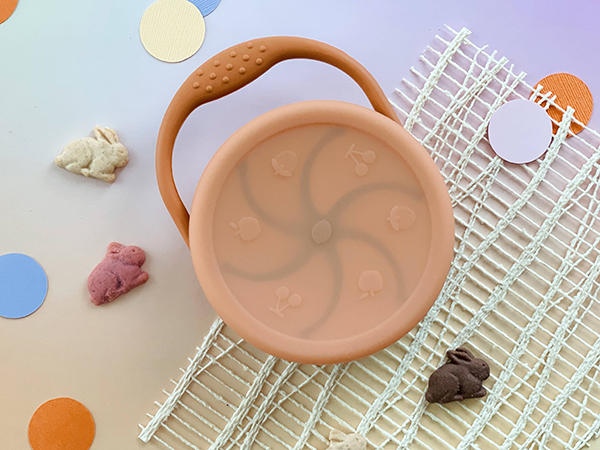 Food Face Plate

Fred & Friends Kids
Put your creative cooking skills to the test with this one-of-a-kind funny face plate! We had to feature it in our September 2023 childrens subscription boxes because it's perfect for kids and those young at heart.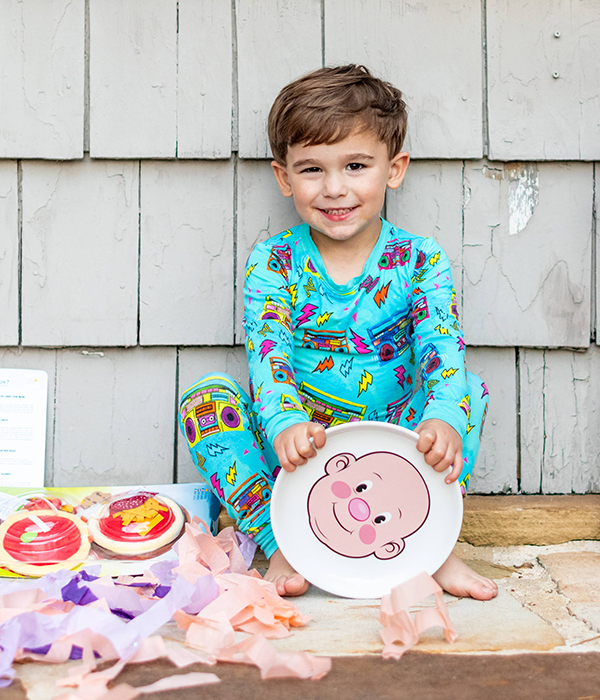 Forget the old saying, 'Don't play with your food,' because here, it's all part of the fun!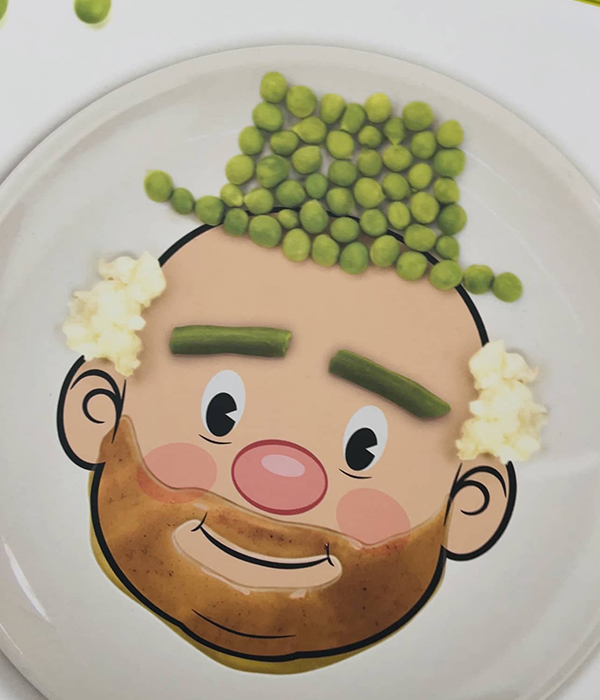 Make happy faces out of mashed potatoes, eyes out of peas, and wacky hairstyles out of spaghetti. With this fun plate, little ones are learning to try new foods while exercising their creativity!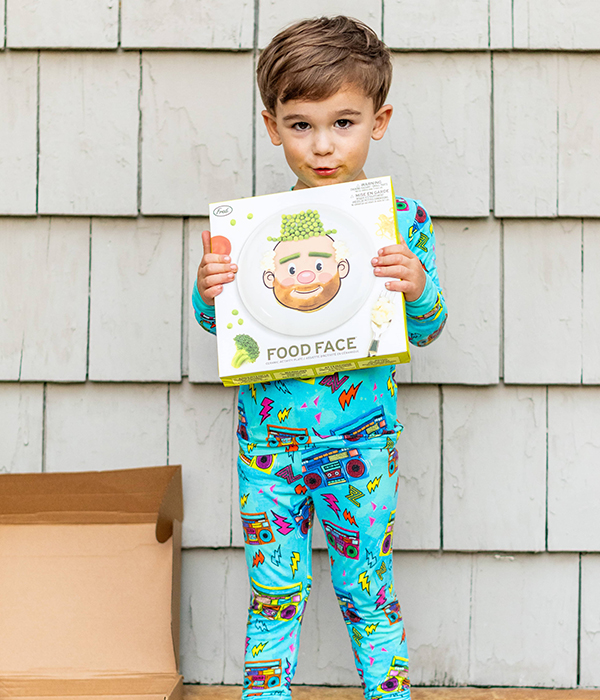 Hole Foods Onesie

Ruby's Rubbish
This playful onesie is a recipe for fun! Made from cozy cotton, it's perfect for little foodies and guarantees comfort even during those messy kitchen adventures.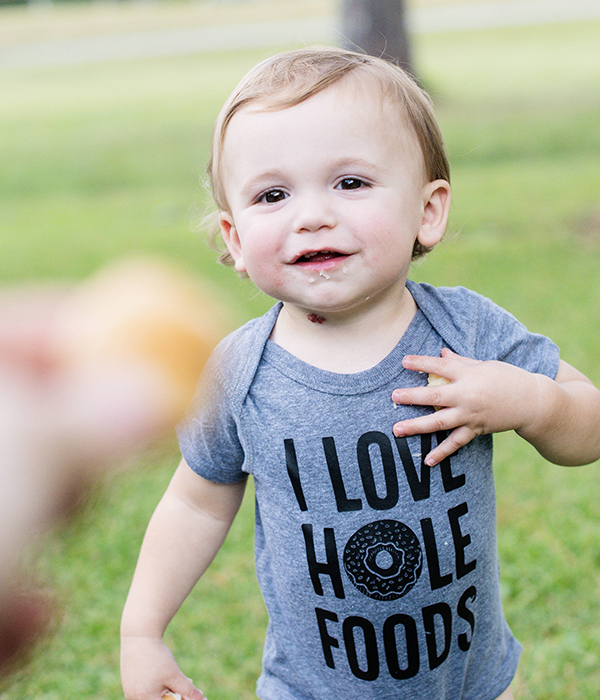 The adorable donut design is the icing on the cake — or should we say, the glaze on the donut?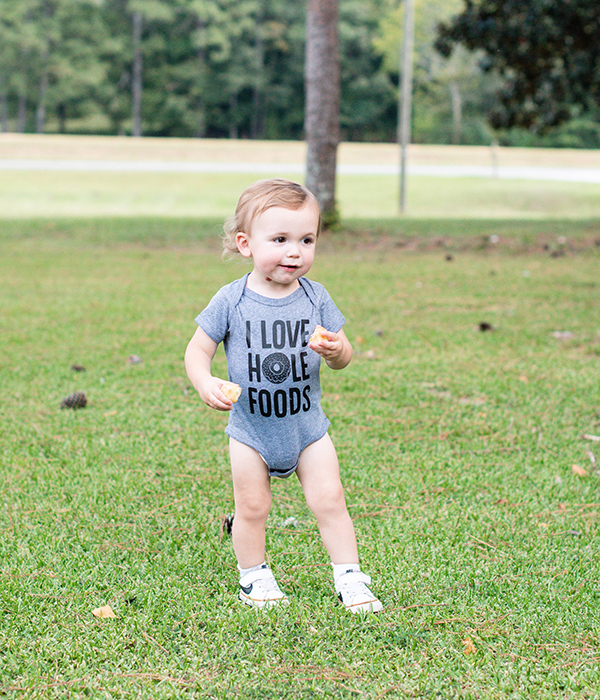 Sweet & Salty Munch It Blanket

Malarkey Kids
Whisking together comfort and function, this culinary-inspired baby lovie made the perfect addition to this month's childrens subscription boxes.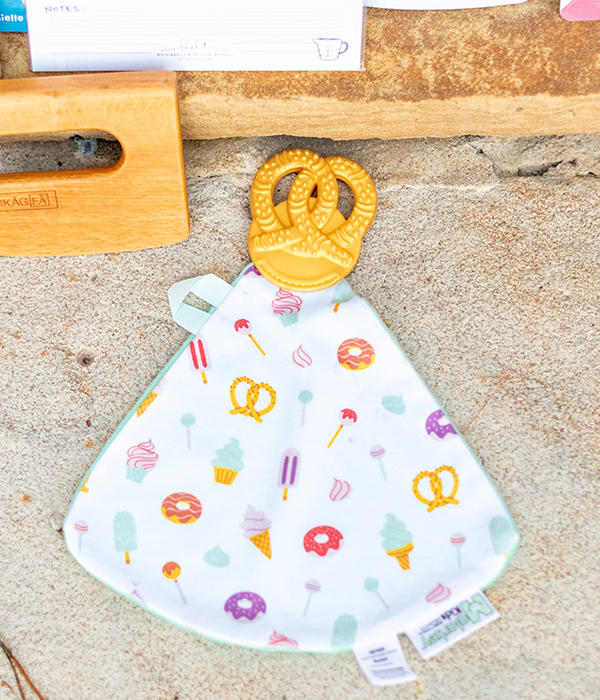 Made from soft, BPA-free, food-grade silicone, it's as reliable as grandma's secret recipe!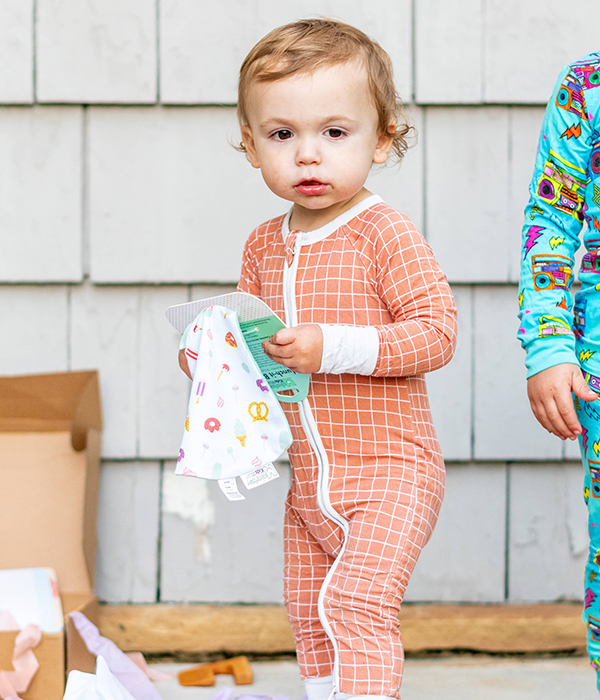 It also works as a teether, with an attached fabric blanket perfect for soaking up any drooly moments. It's a deliciously cute way to keep baby entertained!
Mom & Me Cooking Together Book

Author: Danielle Kartes
Time spent with Mom making something delicious is the most fun! From food preparation and beginner kitchen skills to simple starter recipes this mommy and me cookbook is perfect for introducing little ones to the joys of cooking.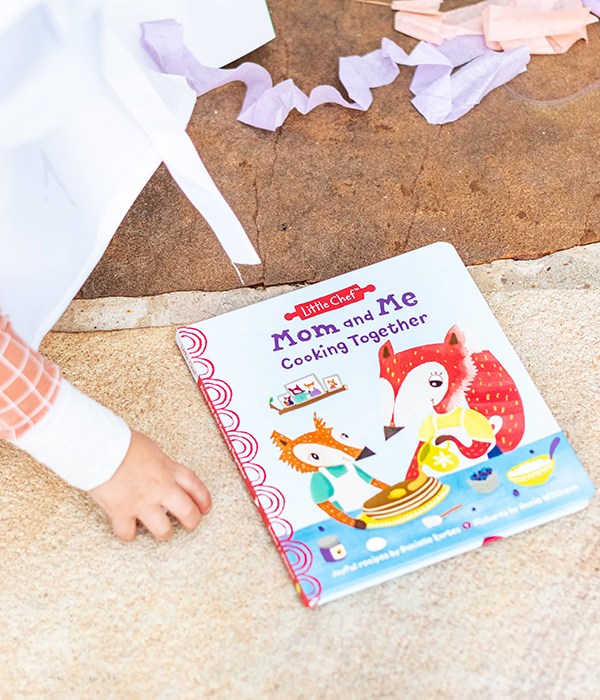 What was your favorite item from this month's 'Cooking With Love' Howdy Baby Box?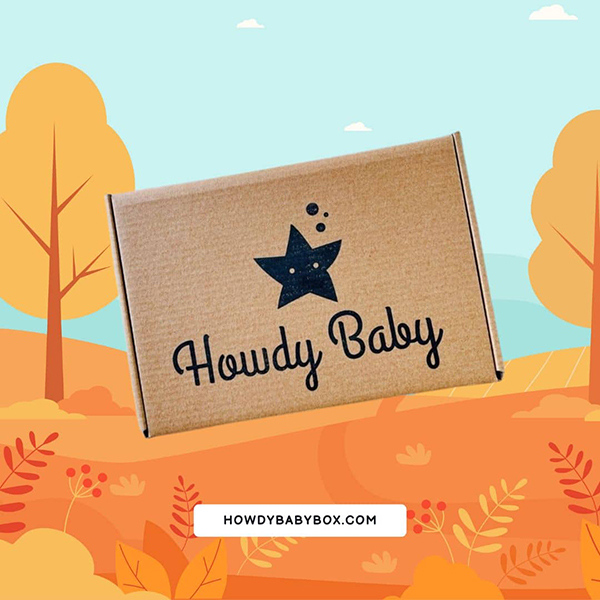 Drop your answers in the comments below – we can't wait to see which goodies stole your hearts! And hey, if you loved this month's baby subscription box, you should definitely take a peek at the fantastic finds featured in our Howdy Kids box too!
Till next time, keep cookin' and keep sharing the love.