Are y'all ready to see what's cookin'? I know we are! It's time to take a closer look at our September 2023 Howdy Kids 'Cooking With Love' subscription box. So, put on those chef hats, and let's start exploring the awesome goodies and fun activities that await you and your little chefs this month.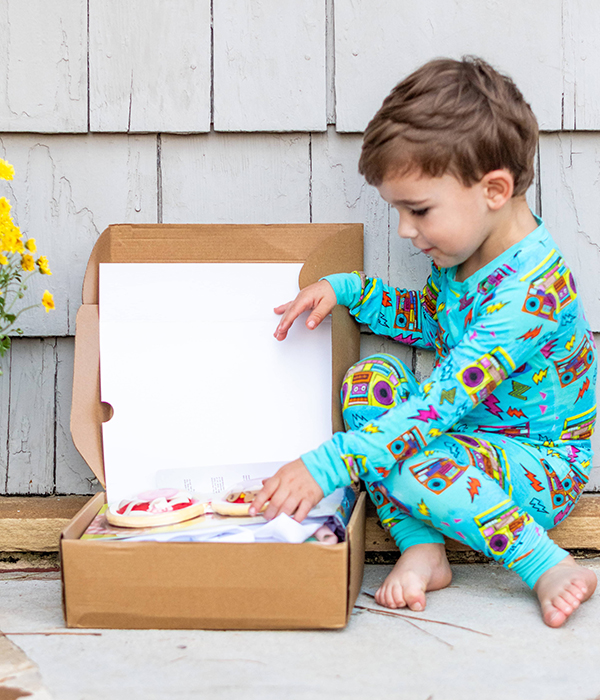 Howdy Kids Cooking Subscription Box - September 2023
Grab a snack, pull up a chair, and let's dive into this box together.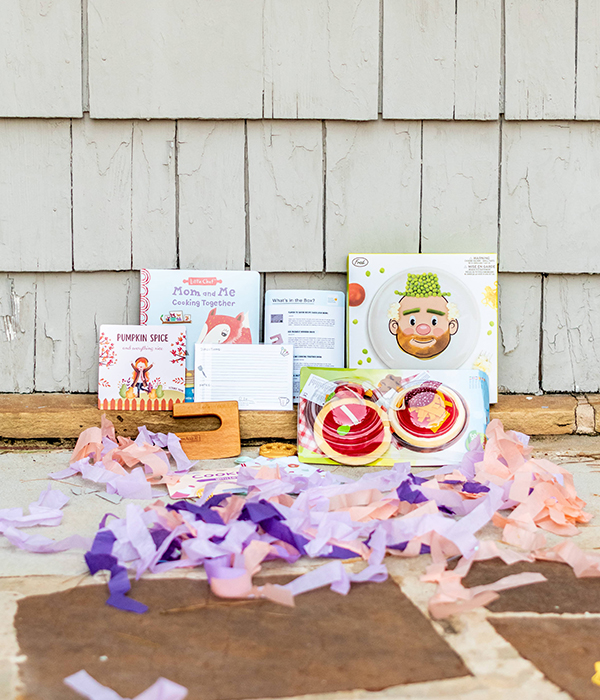 Flavor To Savor Recipe Cards (For Mom)

Lacelit
Remember that finger-lickin' chicken your grandma used to make? Or your mom's gooey chocolate chip cookies that made every day better?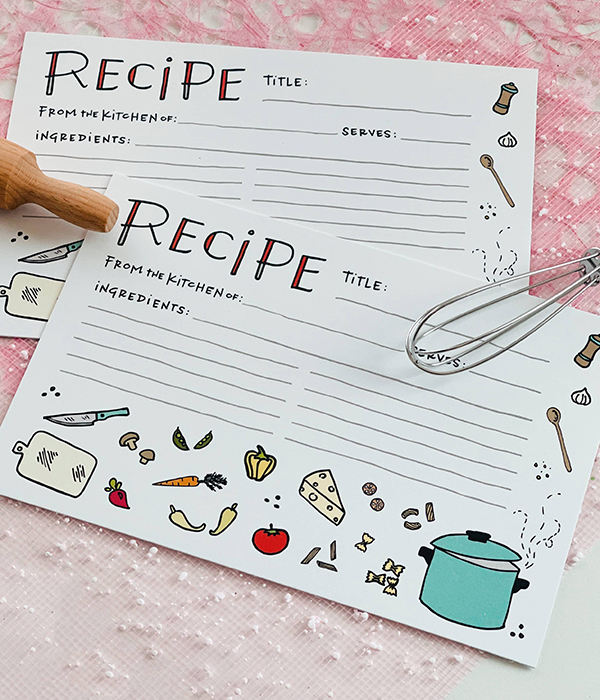 Don't let those special recipes fade away! These recipe cards are a heartwarming way to keep your favorite family recipes alive.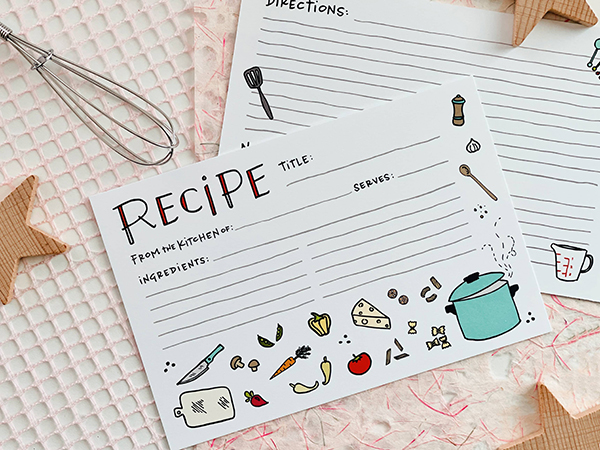 With plenty of room for ingredients and directions, they make it easy to pass along your favorite dishes to your little ones when they get older. Because the best part of cooking is the love you put into it.
Kid-Friendly Wooden Knife

SKAGFA
Cook up big dreams with this beautifully crafted wooden knife! It made a great addition to this month's kid's cooking subscription box.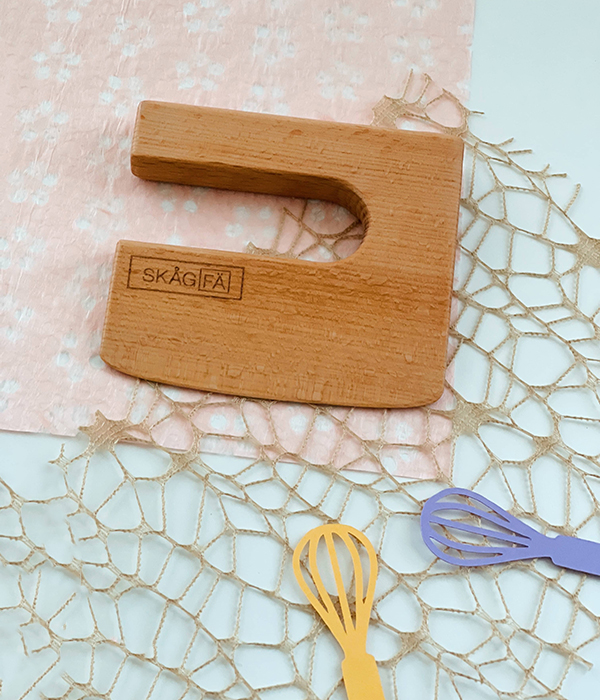 With rounded edges and a smooth finish, it's a safe choice for kids. Your little chef can chop, slice, and dice right alongside you! This handy tool is a great way to get kids involved in the kitchen and help them become more independent.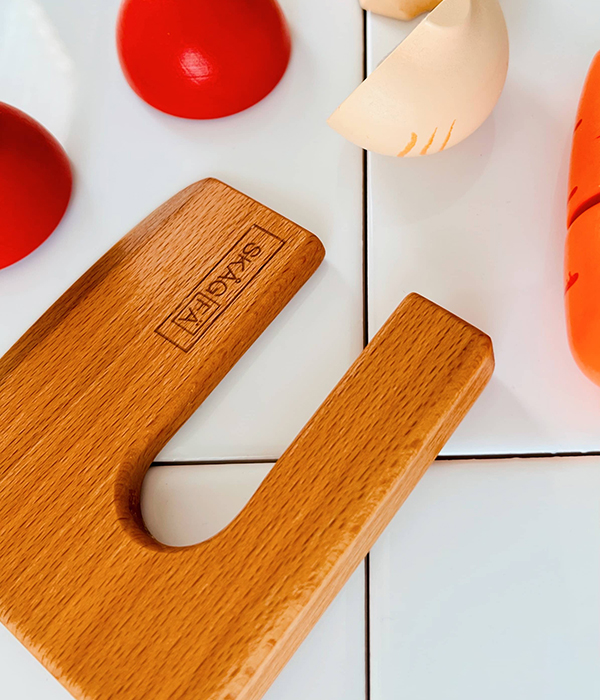 Perfect for kids 3 years and up (or 1+ with adult supervision). Do not put it in the microwave or dishwasher.
Eco Dough Cookie Cutter Set

Eco-Kids
Roll up your sleeves and let the fun begin! These kid-friendly eco-dough tools don't have any sharp edges and can easily cut through dough.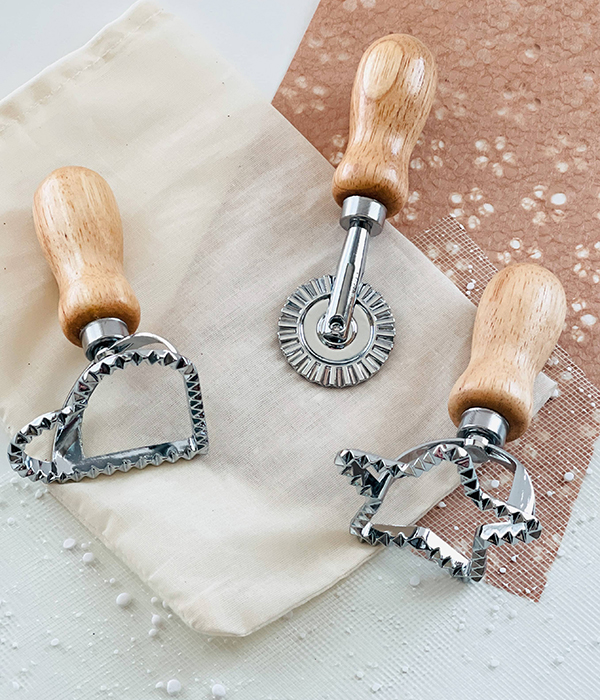 Whip up some cool star and heart-shaped "cookies," or get creative with the cutting wheel to make all kinds of fun shapes and designs.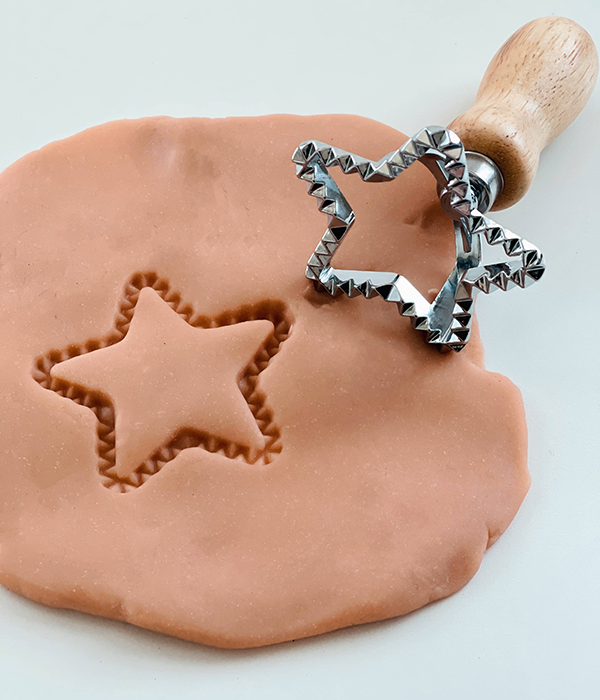 DIY Play Dough Mix

The Dough Project
Get hands-on in the kitchen with this 'dough it yourself' kit!
We featured it in this month's kid's cooking subscription box because it has everything you and your little one need to whip up a fresh batch of playdough together.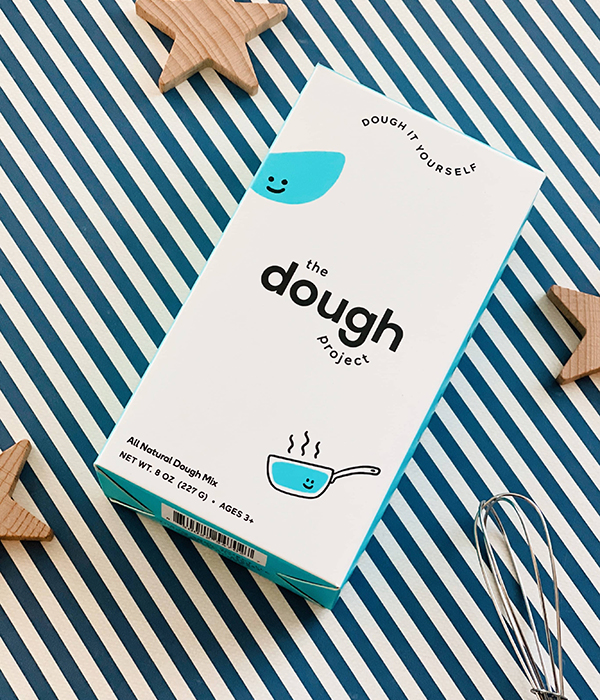 Inside you'll find easy-to-follow instructions along with an all-natural dry mix made with organic wheat flour, sea salt, & cream of tartar. After making your dough, store it in a sealed container, or zip-lock bag to prevent it from drying out.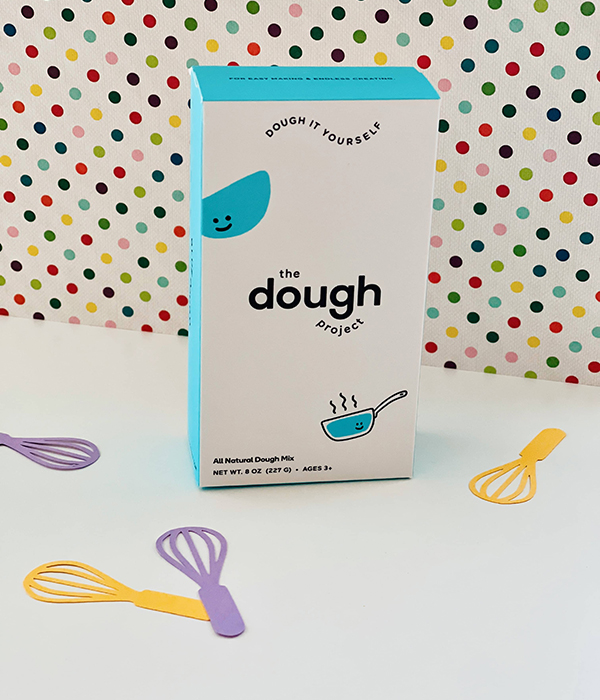 Bubble Bath Whisk

HABA
Ready to whip up a sudsy soufflé? Dive into the joy of cooking during bath time with this fun toy. Just put it in the water, turn the handle, and watch the foamy bubbles come to life!
It's easy to use and perfect for adding an exciting twist to your kiddo's bath time routine.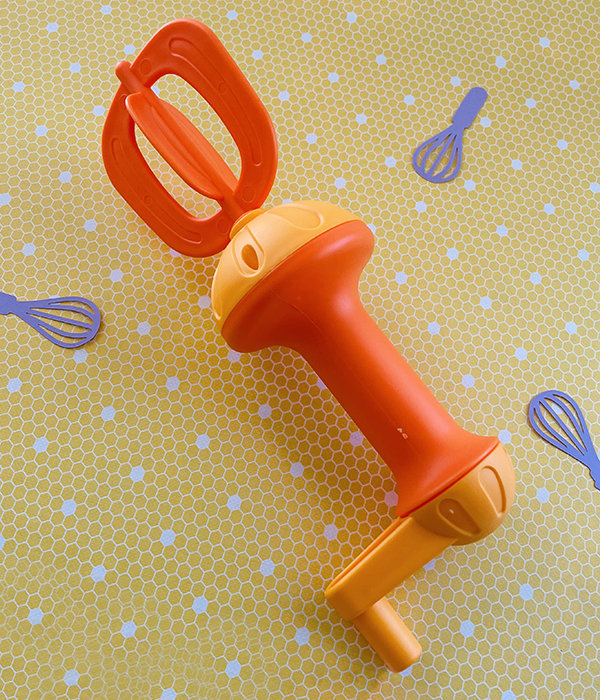 Bouncy Eggs

Eco-Kids
These bouncy eggs are sure to give your cooking creations an "egg-citing" new twist!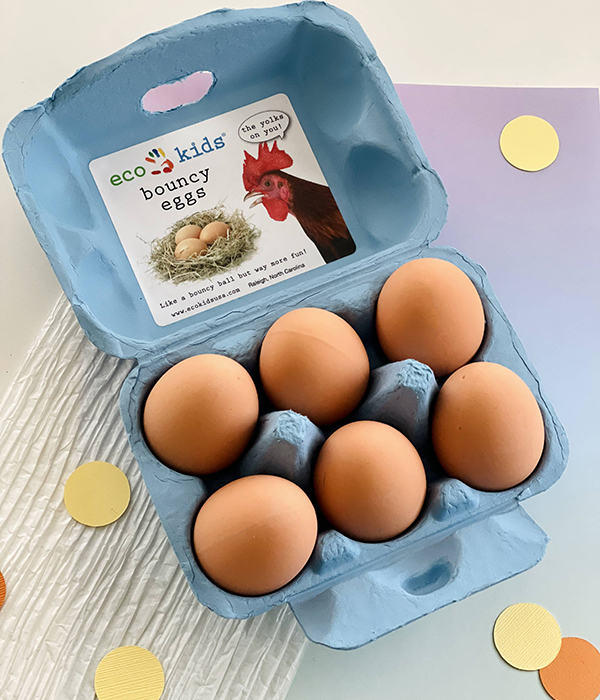 We wanted to include them in this month's kid's cooking subscription box because they look just like the real thing, so you might need to look twice to make sure they're not.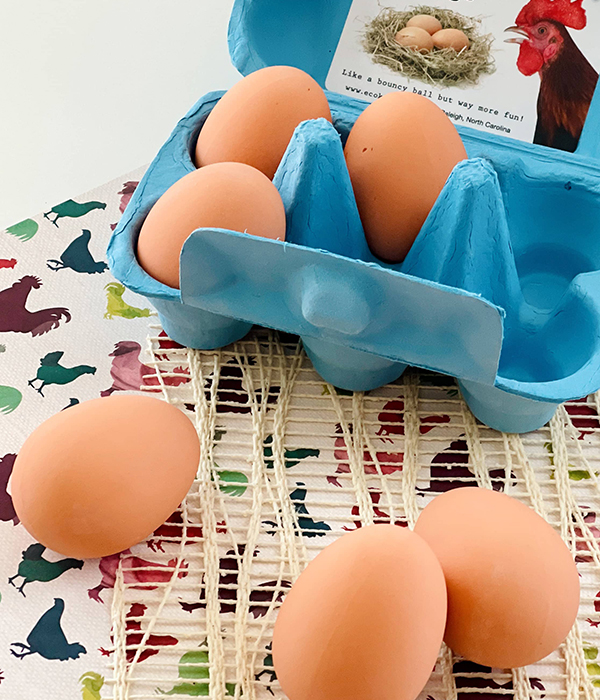 You can throw, catch, roll, and spin them for hours of "eggs-cerise"!
Mini Felt Play Pizzas

HABA
Pizza is served! Little chefs can create their very own bite-sized pizza treats using different toppings that look just like the real thing.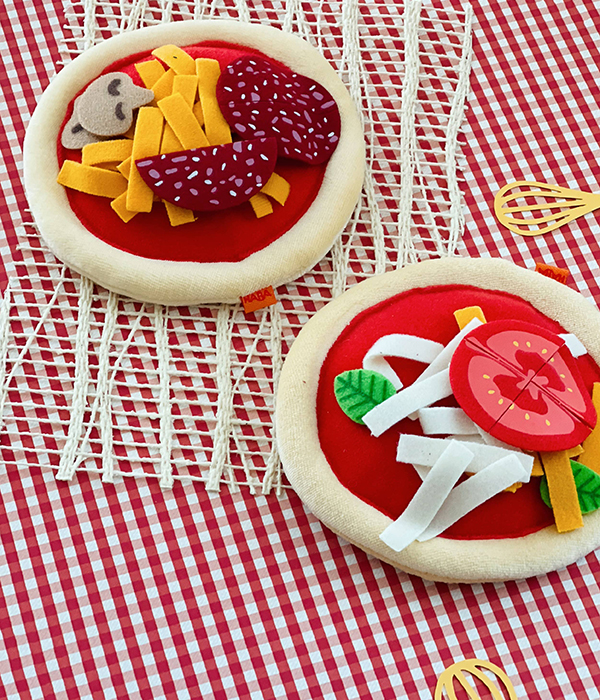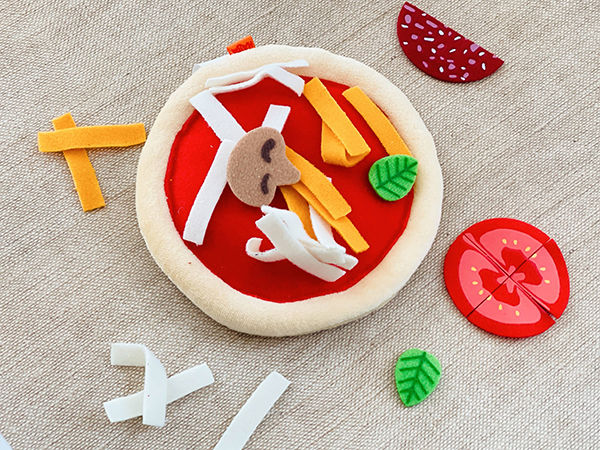 This interactive play set is perfect for all kinds of pretend play, and it's easy to clean in the washing machine. Let's get cooking!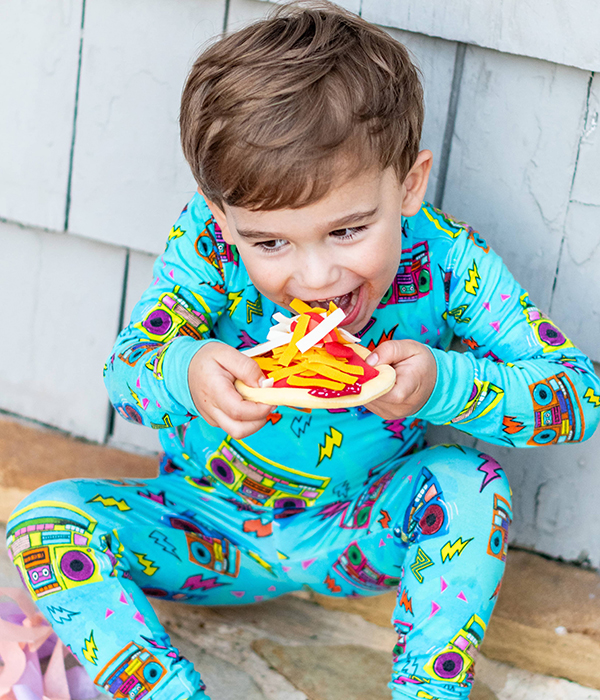 Kids Apron & Chef's Hat

Three Yellow Starfish
Ready, set, cook! With this cute apron and chef's hat set, your little one will be ready for lots of kitchen fun.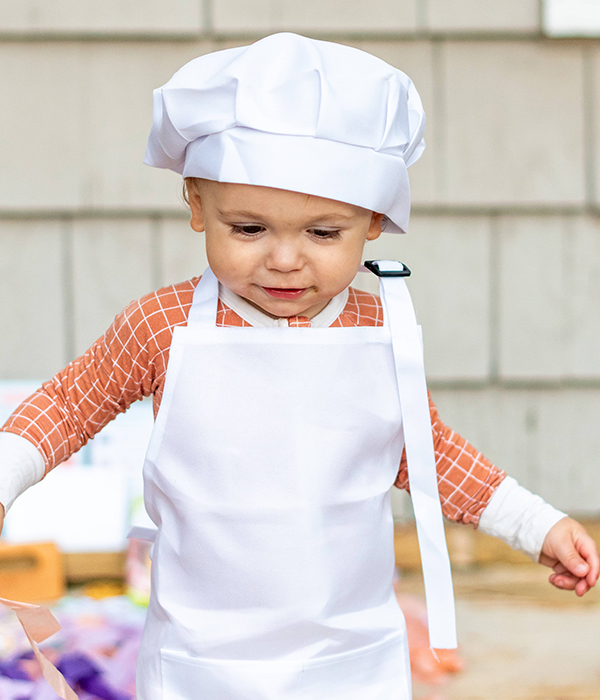 The apron keeps clothes clean while making yummy food, and the chef's hat makes playtime even more fun. It's perfect for young chefs in the making!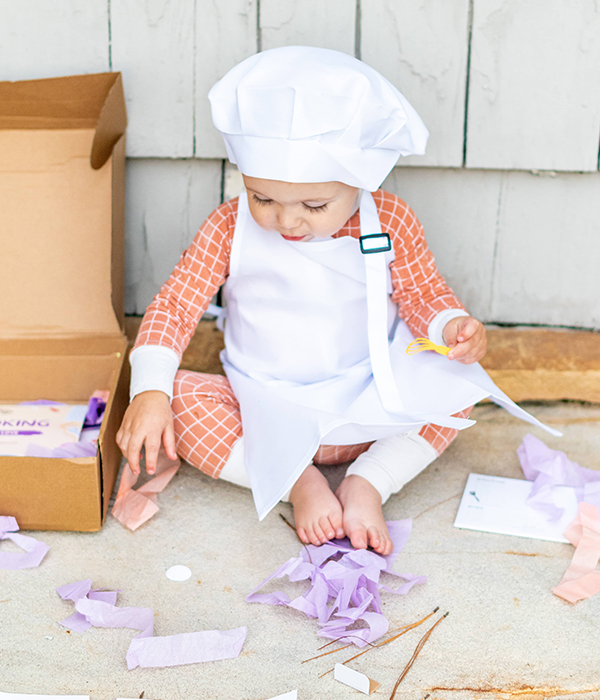 Final Thoughts - Howdy Kids Cooking Subscription Box
And there we have it, folks! Our tasty tour has come to an end. It's been such a treat exploring all the great finds in this month's kid's cooking subscription box. With these awesome goodies, we're all prepped for some quality mommy-and-me time.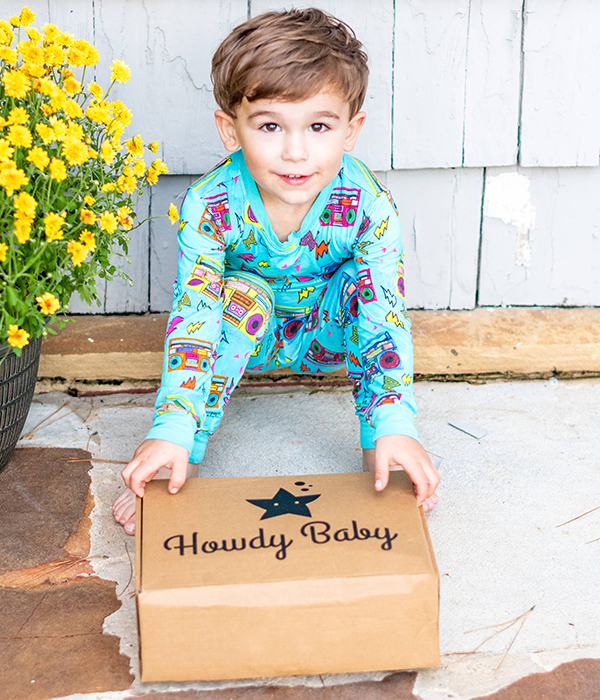 Here's to making more tasty memories and looking forward to our next unboxing! Don't forget to peek into this month's Howdy Baby Box for even more tasty surprises.