Our 🦸 Be Your Own Hero 🦸 theme for July is all about inspiring our littles to build confidence and uncover their inner superhero. This month's activity box for toddlers included a variety of action-packed items such as a silicone baby teether, a sensory crinkle toy, and hand cream moisturizer for mom!
So grab your cape because it's time to explore all of the wonderful goodies featured in this month's box!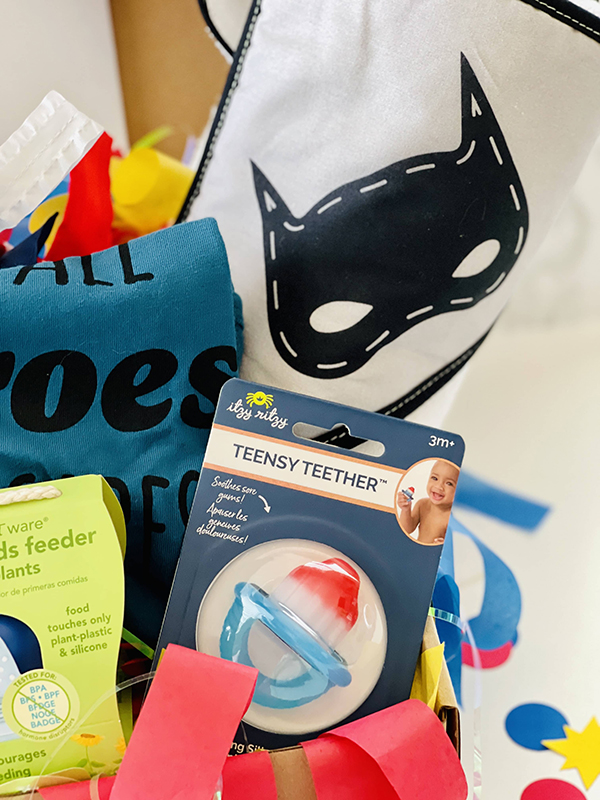 Walton Wood Farm
Our monthly activity box for toddlers always includes a special self-care item for mom to enjoy.
This month Mommy Rescue Hand Cream Moisturizer is here to save the day! Its hydrating blend of all-natural ingredients forms a barrier that locks in moisture.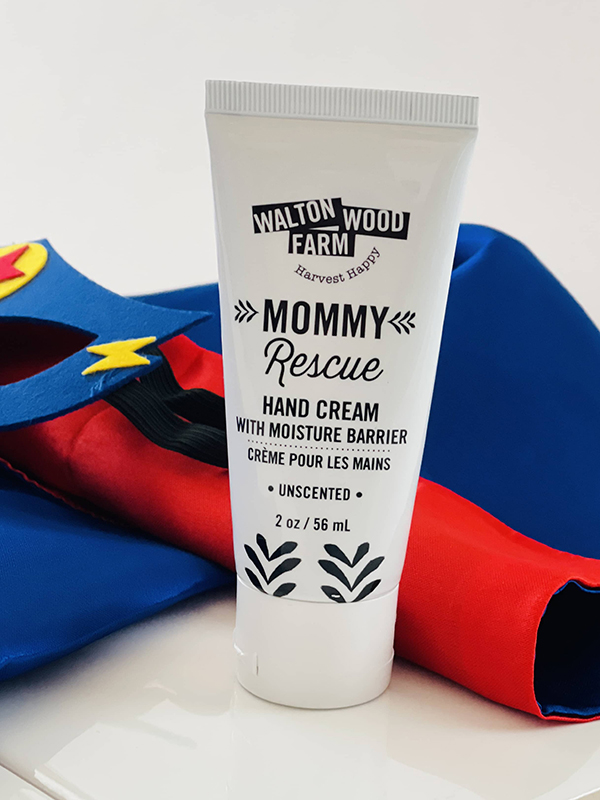 It helps busy moms keep their hands soft and smooth — even after frequent hand washing!
This unscented hand cream moisturizer is SLS, Paraben, Phthalate, and Dye-Free, so mom won't ever have to worry about exposing her skin to harsh chemicals or irritants.
Baby Jack and Company
We included this handmade sensory crinkle toy in our July toddler activity box so that your little hero can happily explore everywhere they go!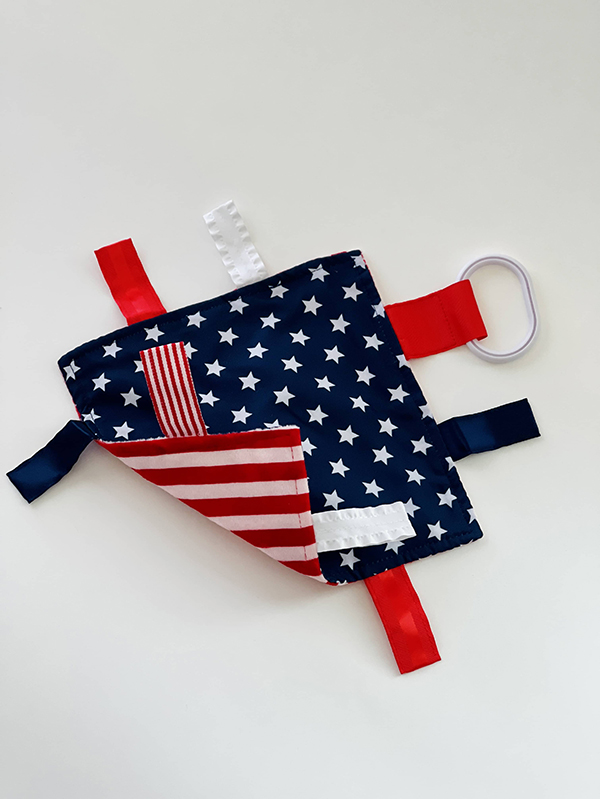 It's also lightly padded for extra comfort, and the soft layers of crinkly material make that sound that babies obsess over!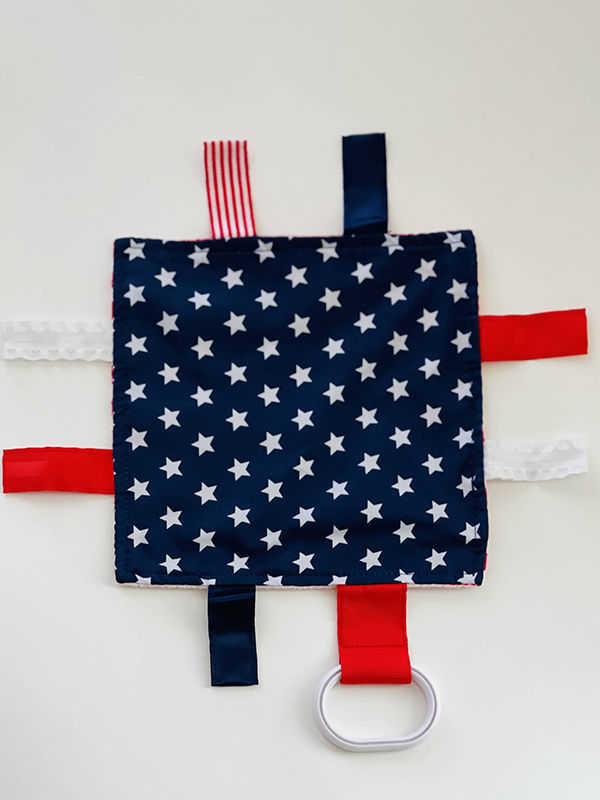 The ribbon taggies are sewn shut so that little fingers don't get tangled up in the loops.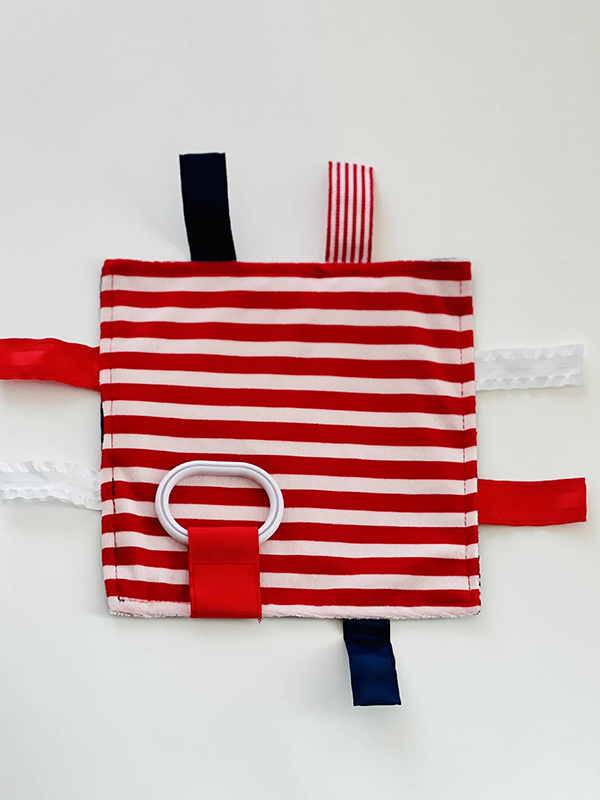 This adorable taggy square also comes with a sturdy clip for attaching to strollers, car seats, and baby carriers.
Inside Me Lives A Superhero Book
My Mamma Says
This captivating children's book is the perfect addition to our July activity box for toddlers!
It follows six unlikely superheroes as they discover that their powers extend far beyond flight and superhuman strength.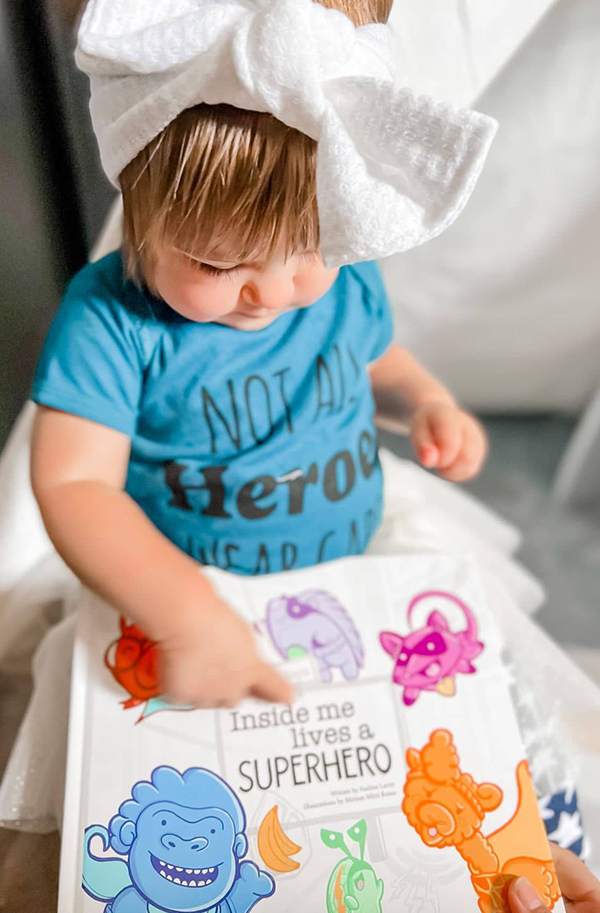 For every book purchased, one is donated to a library, hospital, or school.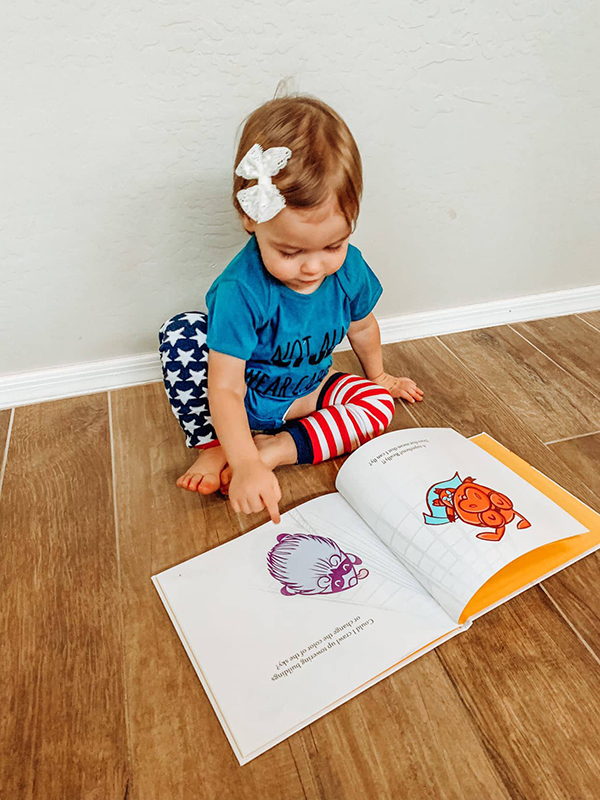 S&P Newborn
It's a bird.... It's a plane.... It's a superhero bath cape!
Each of our toddler activity boxes included this adorable bat baby bath cape.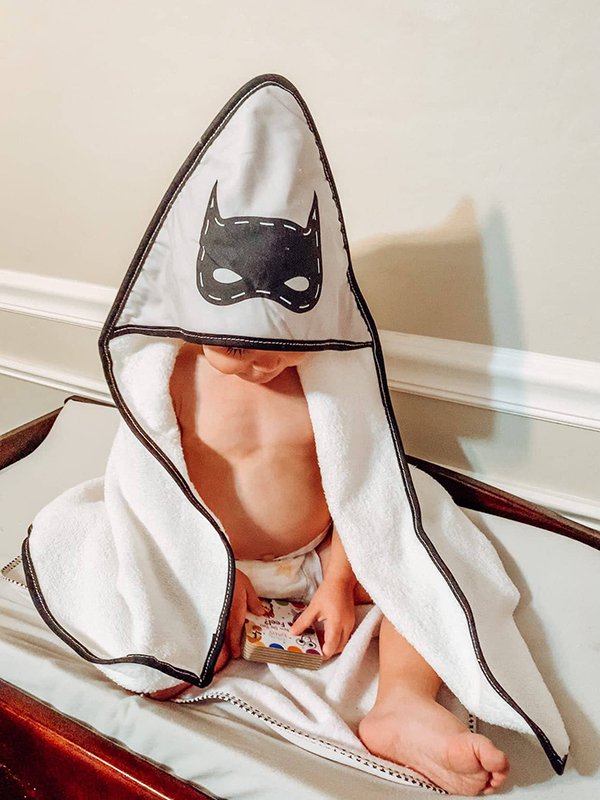 Made with soft breathable cotton, this large bath towel wraps warmly around baby to keep them snug and cozy after bath time.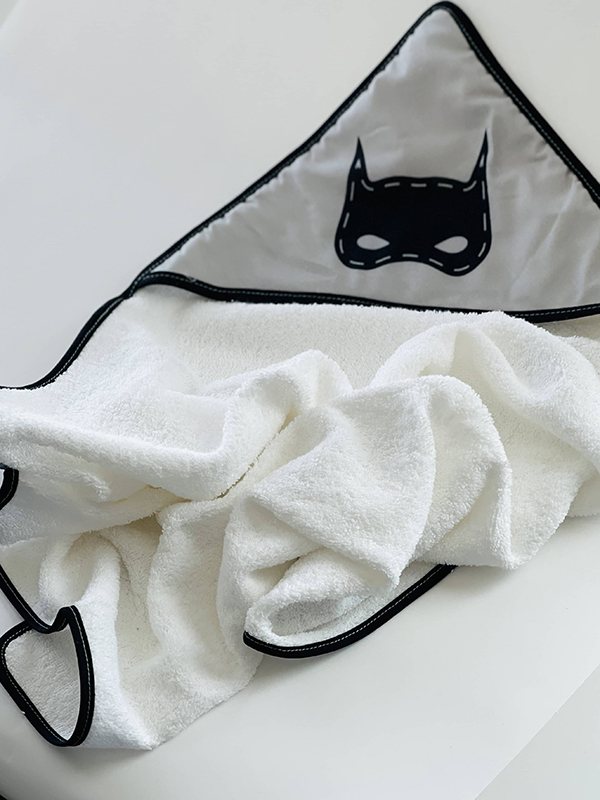 This fluffy bath towel comes in handy whether you're taking a bath or going to the beach or the pool!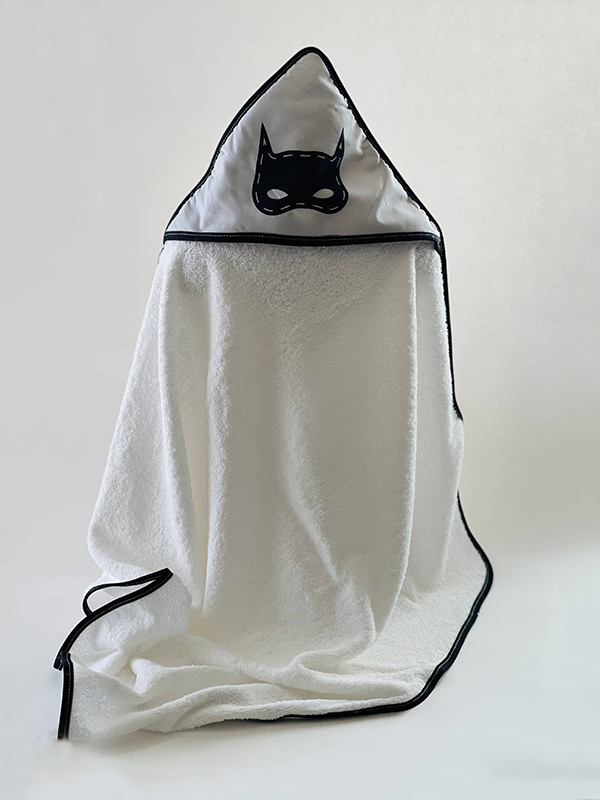 It also features a superhero mask detailed on the hood for a perfectly themed look.
Green Sprouts Inc.
This month, our older toddlers received a silicone teether feeder in their activity box to encourage independent eating and help build super strength!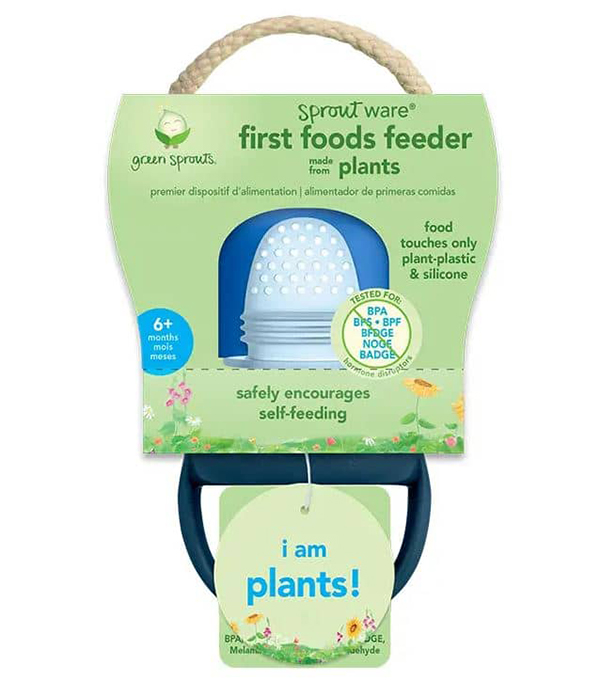 The soft silicone teether spout protects baby's sensitive gums as food passes through.
You can with purees and soft foods to safely introduce solids while encouraging your little one to experiment with new flavors and textures.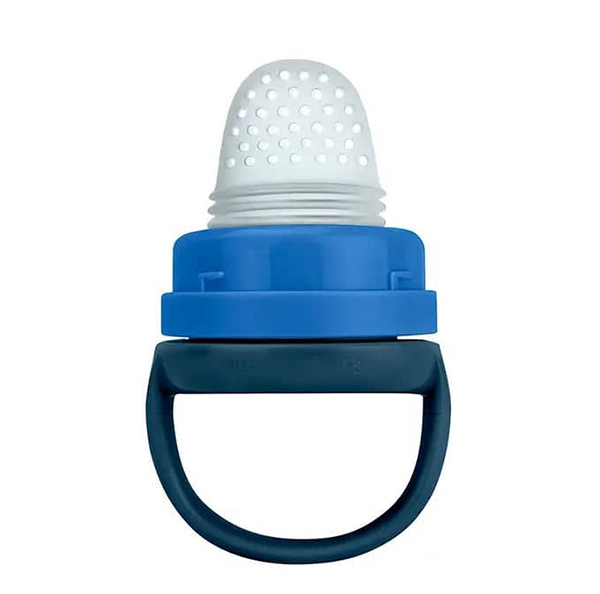 You can also add chilled or frozen foods for extra relief while teething.
This baby silicone teether feeder is recyclable and made entirely of plant-based materials to help reduce waste and promote a cleaner environment.
Stars N Stripes Legwarmers
Huggalugs
It's time to suit up! Our hero-themed activity box for toddlers includes epic knee-high leg warmers that will add a pop of color to baby's super suit!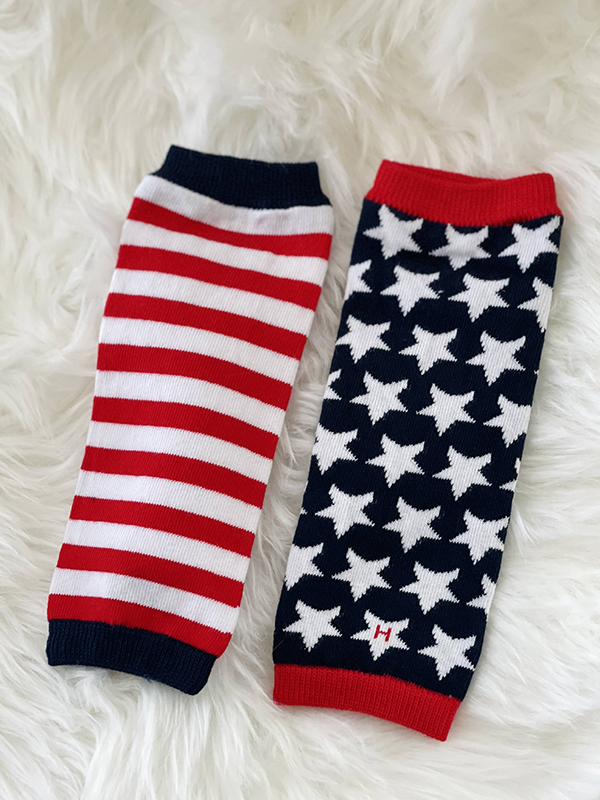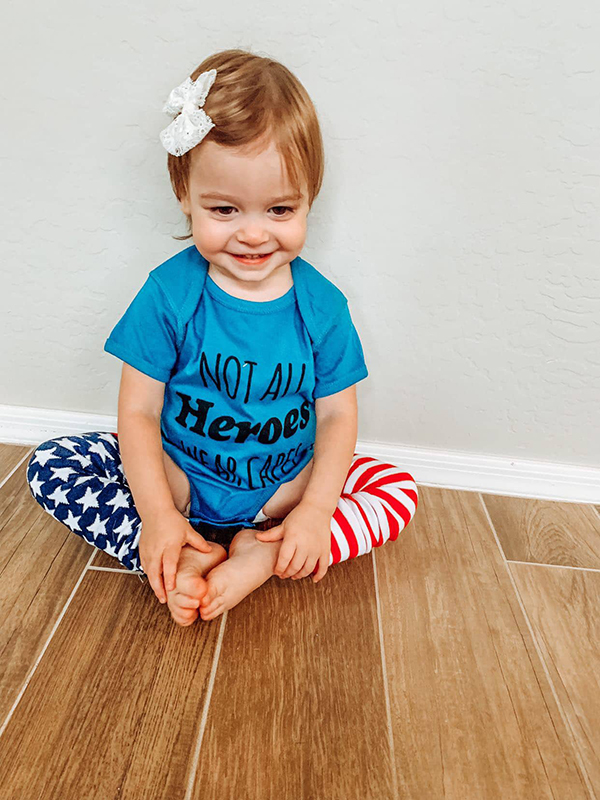 Moonlight Makers
Our July toddler activity box wouldn't be complete without a super stylish onesie for your little hero!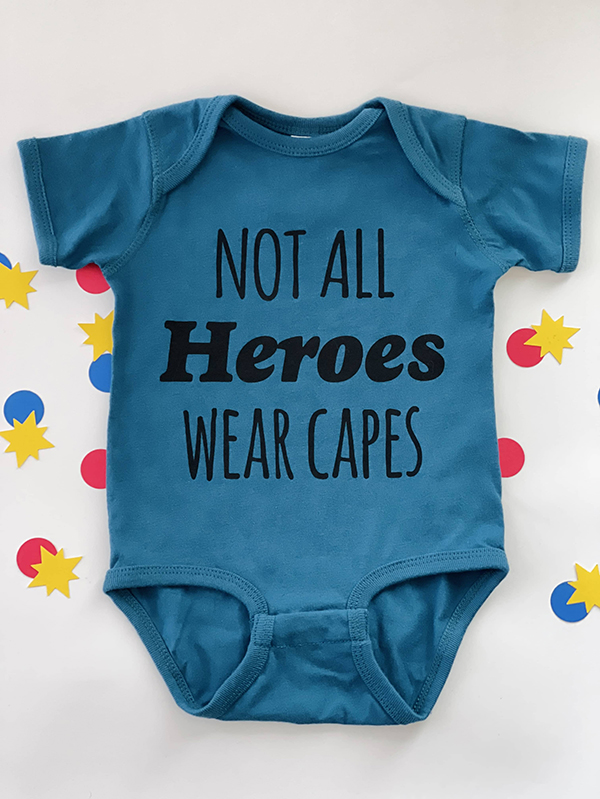 Made of 100% combed ring spun cotton, this ultra-soft, and durable bodysuit will keep baby comfy and cool all day long! Each one is screen printed by hand in Asheville, NC.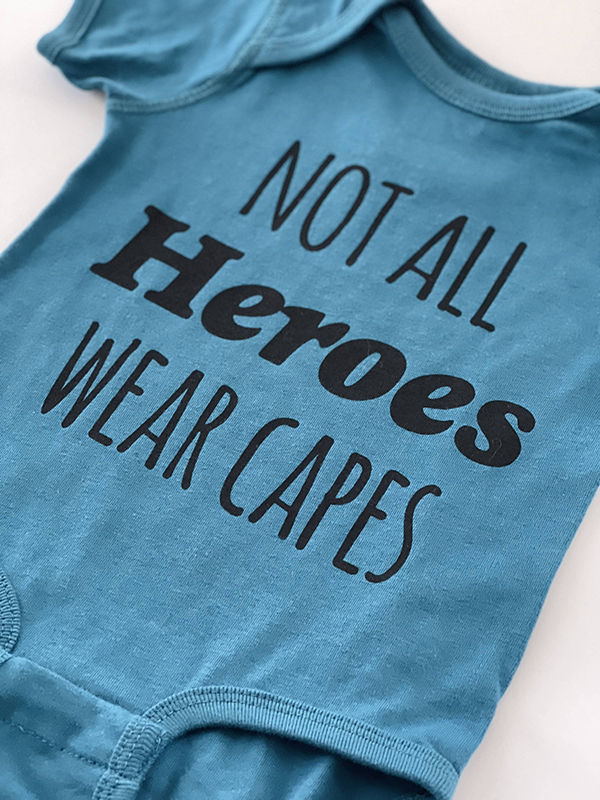 Itzy Ritzy
Teething is an uphill battle, but this hollow nipple teether swoops in to save the day!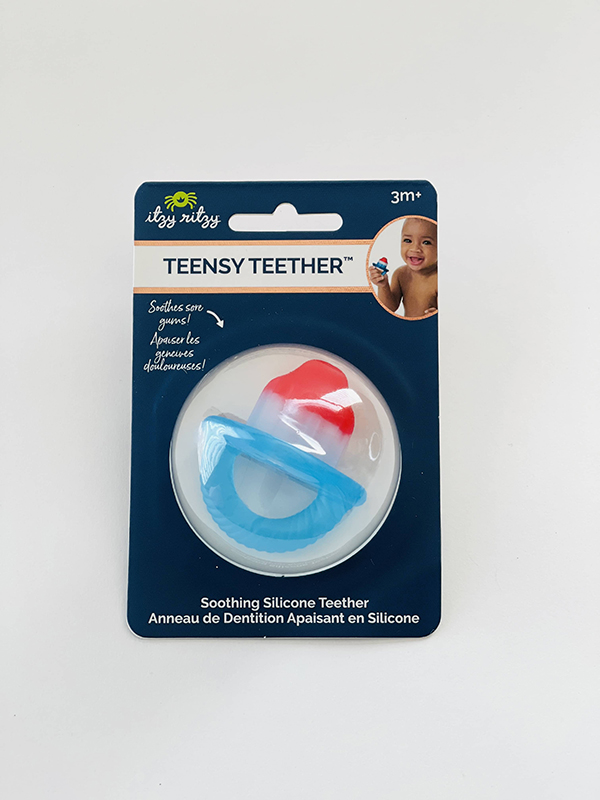 This textured silicone teether comforts baby's sore gums (as well as incoming molars) while providing sensory stimulation.
This flexible silicone teether is made of 100% food-grade silicone and it's also perfectly sized for small hands to hold.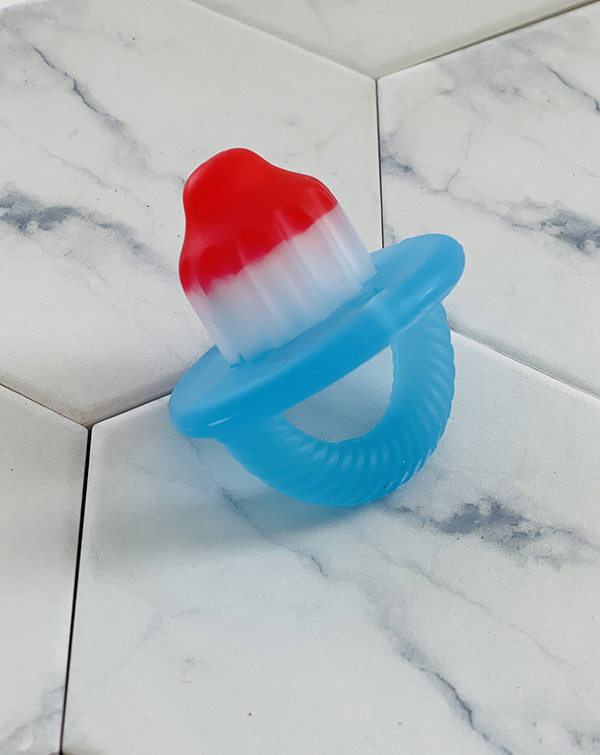 In keeping with our July theme, this red, white, and blue silicone baby teether makes a lovely addition to this month's baby and toddler activity box.
Urban Infant
Take adventure with you wherever you go!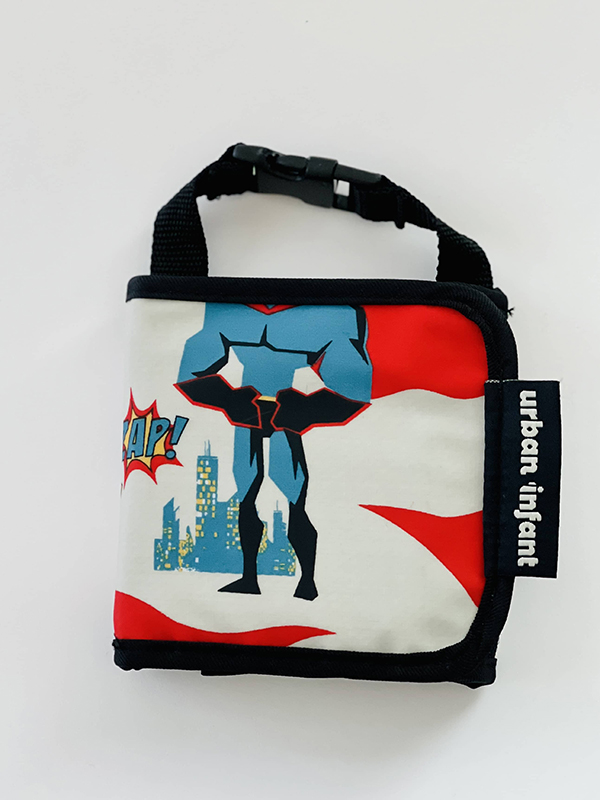 This month's box included an all-in-one toddler activity wallet so that your super baby has everything they need for hours of entertainment on the go!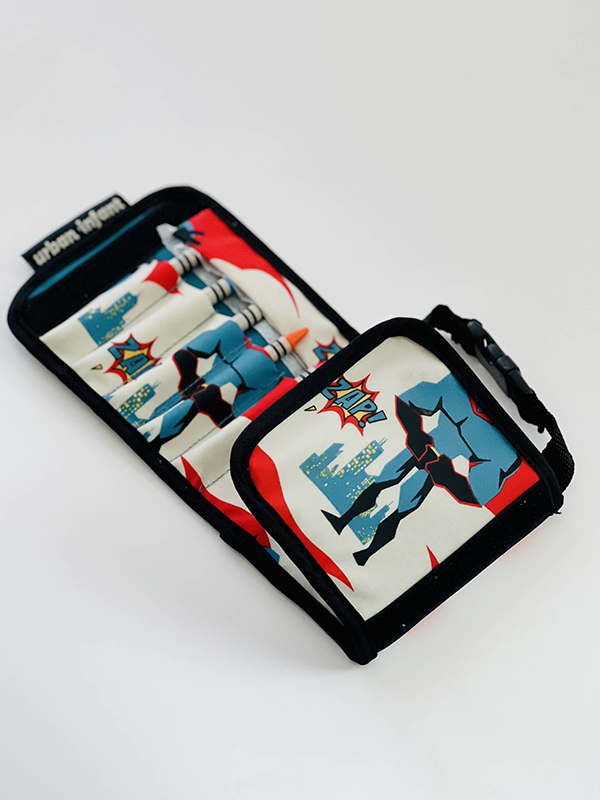 It's lightweight and compact, so it easily tucks into your purse or diaper bag.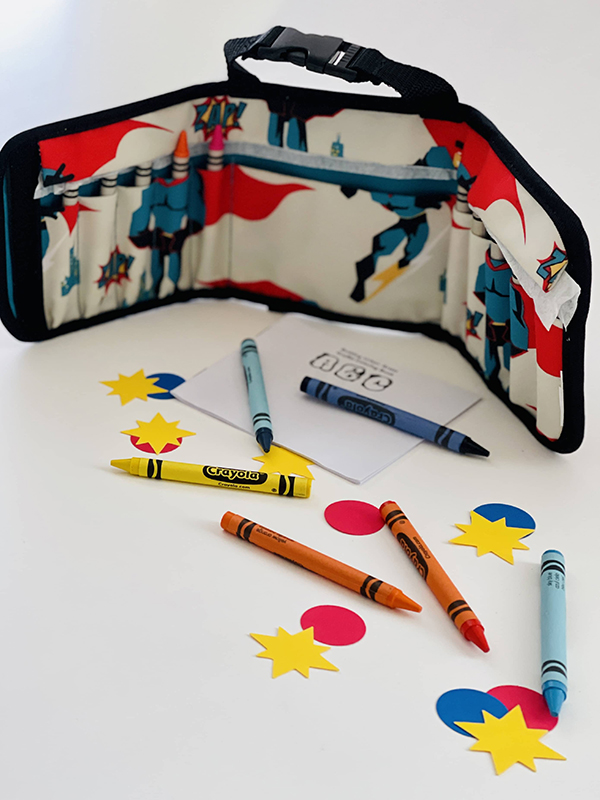 It's perfect for car rides, restaurants, waiting rooms, and so much more!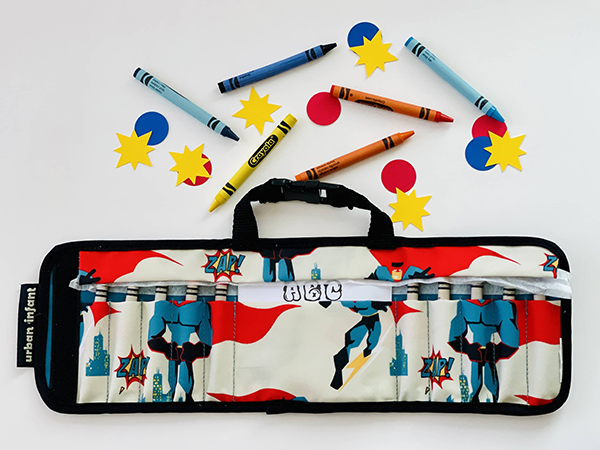 Each crayon wallet in our July activity box for toddlers includes a set of ten crayons as well as an alphabet coloring book, all tucked away in a rugged bite-size pouch!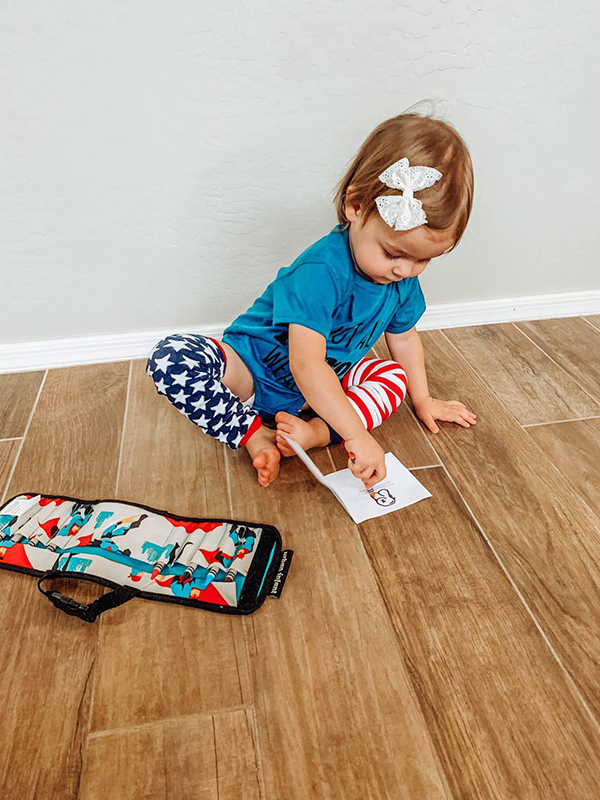 Would you recommend this month's toddler activity box?
Leave a comment and tell us what you thought.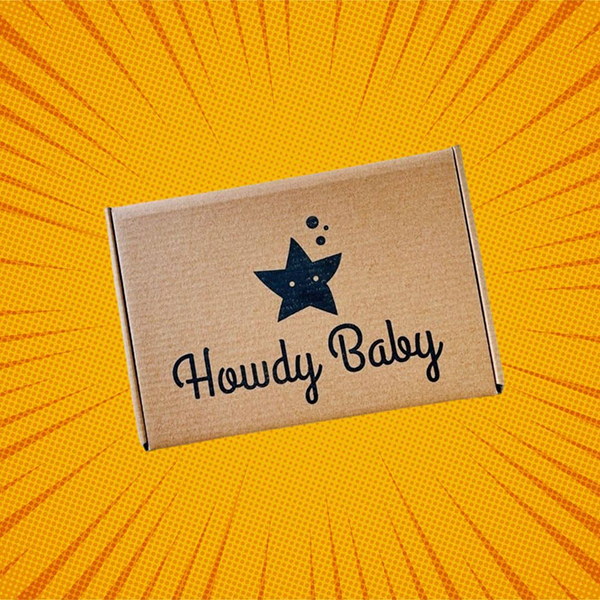 Also, don't forget to check out our July kids activity unboxing post for even more AMAZING finds!
Learn more about the Howdy Baby Box and subscribe for a monthly delivery to explore new family-friendly products together!