Think back to the good old days when you spent hours playing with toys as a child. Remember building block towers, making patterns with beads, and solving puzzles that made you feel like a genius? These are all examples of kindergarten sensory manipulatives — toys that help kids learn important skills and concepts through play.
In this blog post, we're going to dive into the exciting world of manipulatives and explore examples of their role in education. We'll take a look at all the amazing benefits they bring to the table and share some tips and tricks on how to use them in fun learning activities with your kiddo.
So, let's dive in and discover how manipulatives can help your little one learn and grow!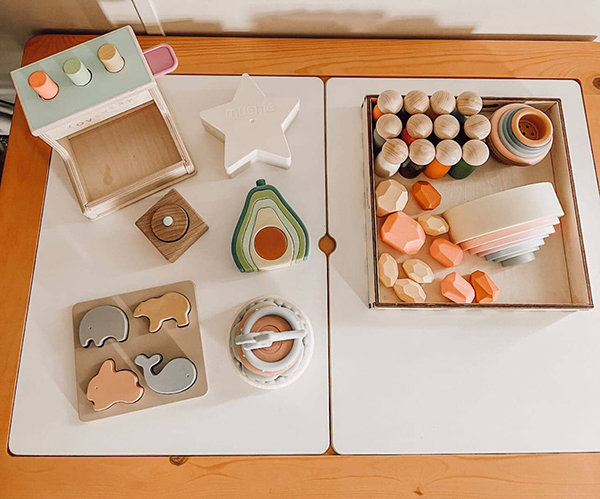 What Are Kindergarten Manipulatives?
Sensory manipulatives are hands-on objects that can transform learning into a playful and interactive experience for kindergarten kids. They come in all shapes and sizes and kids can explore them in many different ways.
For example, teachers and parents can use manipulatives to teach children basic math skills, like counting and sorting, and more advanced concepts like geometry and measurement. They can also support literacy development by helping kids learn letters and sounds, and hone their writing skills.
These hands-on objects can also help kids improve their hand-eye coordination, spatial reasoning, and problem-solving skills, setting them up for success in school and beyond.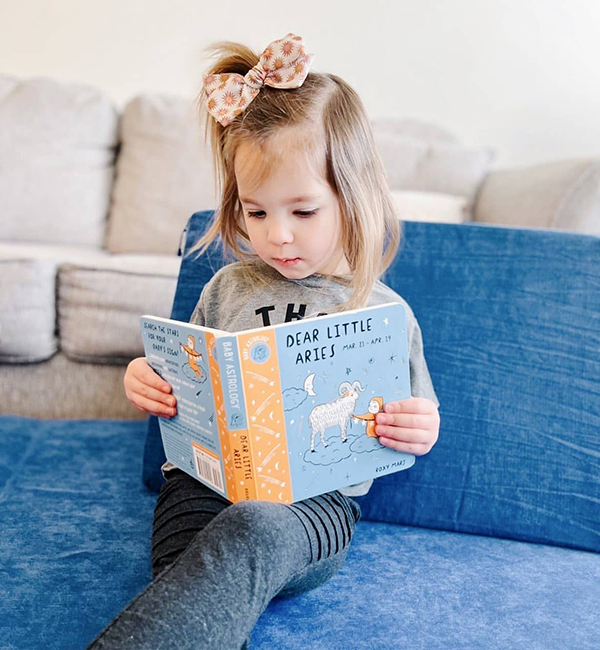 Why do we use Sensory Manipulatives?
Manipulatives are adaptable tools that can be used to support different types of learning styles. For example, teachers use manipulatives in their kindergarten classrooms to help kids understand abstract concepts.
By physically playing with objects like blocks or tiles, kids can make better connections between what they're learning and what they see in front of them. Suddenly, difficult math problems or confusing science concepts become easier to understand.
However, sensory manipulatives are more than just useful examples for understanding; they also make learning more fun! Instead of just reading a book or listening to a teacher, students get to interact with the material in a more tangible way. This can help keep them interested in what they're learning.
And if you're someone who learns better through visuals or hands-on methods, manipulatives are a game-changer! Teachers can use them to teach in different ways so that everyone in the class can learn in a way that works best for them.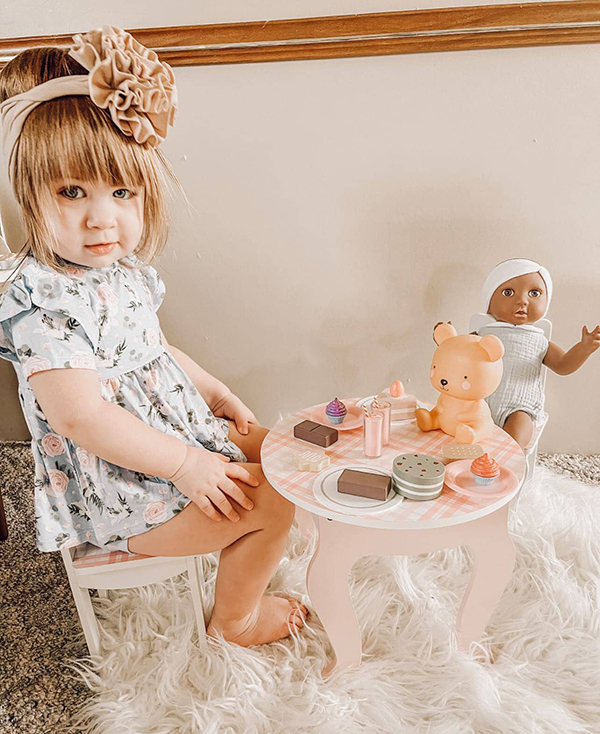 Benefits of Using Manipulatives in Kindergarten Learning
Using sensory manipulatives in learning has several benefits for kindergarten-aged kids. Some examples include improving memory retention, enhancing problem-solving skills, and increasing engagement and motivation. Let's take a closer look at some examples of ways that your little learner can benefit from the magic of manipulatives.
Cognitive Skills:
Cognitive skills are like your brain's superpowers — they allow you to think, read, learn, remember, reason, and pay attention. These skills are really important because they help you make decisions, solve problems, and learn new things. For example, as kids explore different manipulatives, they learn about spatial relationships, patterns, and problem-solving. These skills are the building blocks for developing critical thinking and creativity.
Motor Skills:
Motor skills refer to the ability to control and coordinate the body's movements. So what are motor skills, you ask? Well, they're divided into two parts: gross motor skills and fine motor skills. Gross motor skills use those big muscles for activities like dancing, jumping, and playing sports. Fine motor skills, on the other hand, use small muscles to do things like tie shoelaces and cut with scissors.
Kindergarten-aged children are at the perfect stage to start developing their motor skills, and what better way to do it than by playing with sensory manipulatives like blocks, puzzles, and playdough? These examples of manipulatives that help kids improve their hand-eye coordination, dexterity, and muscle strength.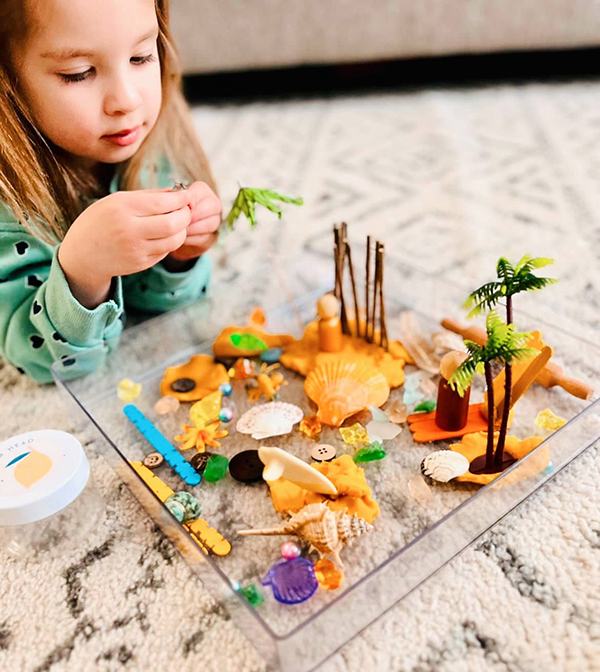 Kindergarten manipulatives engage multiple senses:
From visual stimulation to tactile feedback, manipulatives provide many different sensory experiences that can captivate your child's attention and encourage exploration. With the help of visual cues, children can comprehend concepts like color, shape, size, and pattern. Kindergarten manipulatives such as play dough, for example, have a unique texture or feel that can provide tactile feedback as kids use their hands to mold and shape it.
But manipulatives don't just stop at visual and tactile stimulation — they can also provide auditory feedback. Some objects make sounds or create noise when kids play with them, like building blocks falling down or beads rattling in a container. This can provide auditory feedback to children and engage their sense of hearing.
Some sensory manipulatives, like crayons and playdough, for example, have a recognizable scent that can stimulate a child's sense of smell, while other materials like those used in cooking and baking can appeal to a child's sense of taste.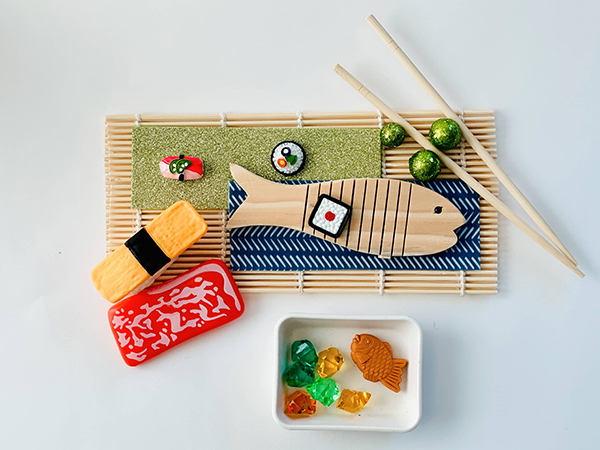 Encourage active learning:
Learning doesn't have to be boring and dull for kids. In fact, it can be an exciting adventure that sparks their curiosity and creativity. And one way to achieve this is through hands-on learning using different tools and objects.
When kindergarten kids use manipulatives in the learning process, for example, they get to touch and feel different materials. This helps them to experiment with various ways of doing things, and it makes the whole experience more interactive and engaging. Plus, when kids are actively involved in the learning process, they are more likely to stay focused and motivated.
But that's not all. Sensory manipulatives also help kids learn from their mistakes. Through trial and error, they can discover what works and what doesn't. And when they make mistakes, they can learn from them and try again. This builds their confidence and resilience, making them better learners and problem solvers.
Enhances Social Skills:
Many manipulatives are made for group play and working together, which can help kids learn how to get along with others and work as a team. This type of active learning helps kids learn important social and emotional skills, like communication, cooperation, and empathy, for example.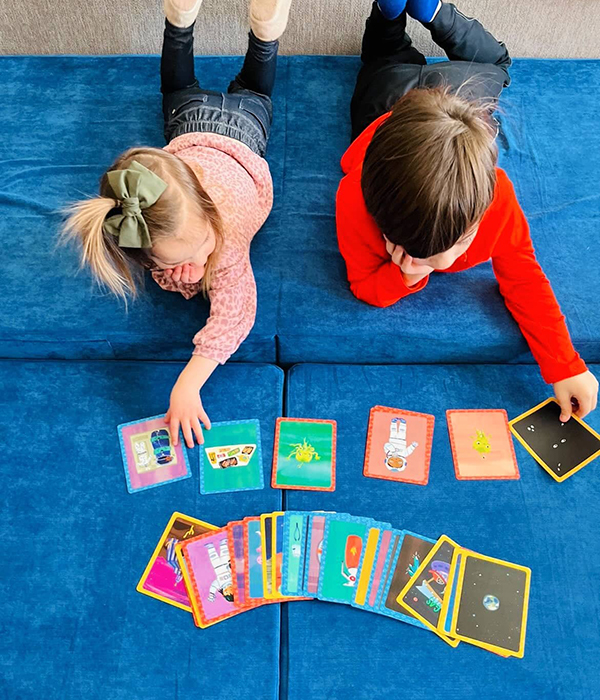 Kindergarten manipulatives make abstract concepts more concrete:
Have you ever found yourself struggling to understand a complex idea or concept? You're not alone! Sometimes, it can be tough to wrap your head around abstract concepts without having something tangible to interact with. Well, that's where manipulatives come in!
Manipulatives are tools that allow you to explore and interact with abstract concepts and examples in a hands-on way, making them easier to understand. For example, imagine using playdough or kinetic sand to sculpt different organs. Suddenly, the concept of body systems becomes easier to understand.
With sensory manipulatives, kindergarten kids can get a better grasp of abstract ideas. By using manipulatives like blocks to represent a math problem, for example, kids can visualize it and solve it more easily. And when they use blocks to build shapes and structures, they can understand abstract concepts like geometry and spatial reasoning.
Manipulatives also provide real-life examples of abstract concepts, which can help children understand them in a more practical way. For instance, imagine using beads to represent different elements in a story. Suddenly, children can visualize the story and engage with it in a more meaningful way.
How To Choose Kindergarten Manipulatives
Are you wondering how to choose the perfect manipulatives for your little learner? Well, don't fret! There are plenty of resources to help you decide. For starters, you can chat with your child's teachers or fellow parents to gather some ideas and recommendations. But if you want to ensure that your child is getting the most out of their learning experience, there are a few things to keep in mind.
Age Appropriateness
When selecting learning toys for your child, it's important to consider their age and developmental stage. You don't want to give them something that's too simple or too hard to play with.
For toddlers and preschoolers, the best examples of manipulatives are simple ones that are easy to hold and move around. At this age, children are still developing their fine motor skills, so you'll want to choose toys that help them practice their hand-eye coordination and dexterity. Large, soft blocks or puzzle pieces with chunky handles are great options.
As your child gets older, they will start to develop new interests and skills. You can introduce them to more complex toys that test their ability to solve problems and think critically. For elementary school-aged kids, building sets with small pieces or construction kits that require them to solve more complex problems are great options. These toys can challenge your child and help them develop important skills like problem-solving and critical thinking.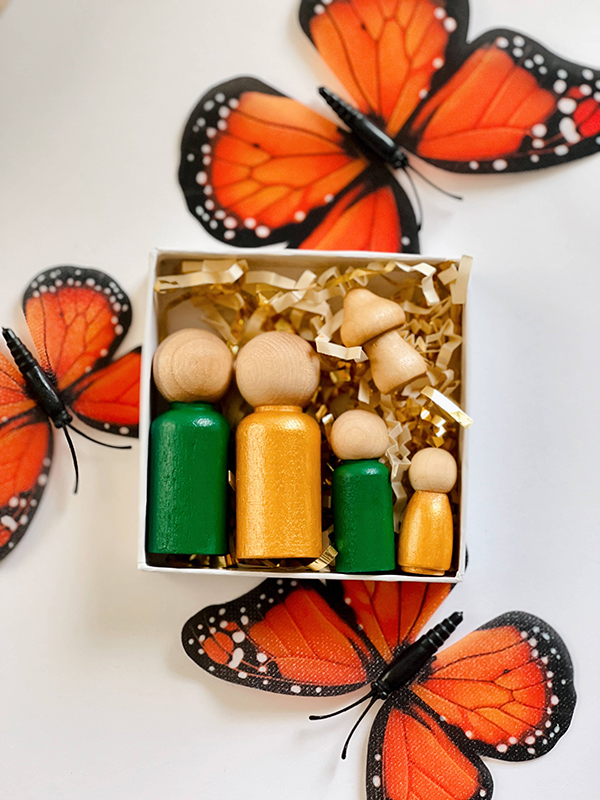 Interests
Finding the right toys and materials to keep your little one engaged and excited about learning is easier than you think! The key is to tap into your child's interests and build from there.
Start by playing detective and figuring out what makes your child tick. Do they love animals? Are they fascinated by the natural world? Do they have a wild imagination that takes them to far-off lands? Once you've cracked the code, the fun really begins!
If your child is an animal lover, you're in luck! There are tons of fun and educational animal-themed toys and materials out there. For example, manipulatives like animal figures or puppets can provide endless hours of imaginative play. Your little one can create their own mini zoo or farm and take care of their favorite critters. But why stop there? Introduce your child to animal-themed books and videos to really ignite their curiosity and imagination. You could even plan a family trip to the zoo or a local farm to see real animals up close and personal. Who knows, you might even learn a thing or two along the way!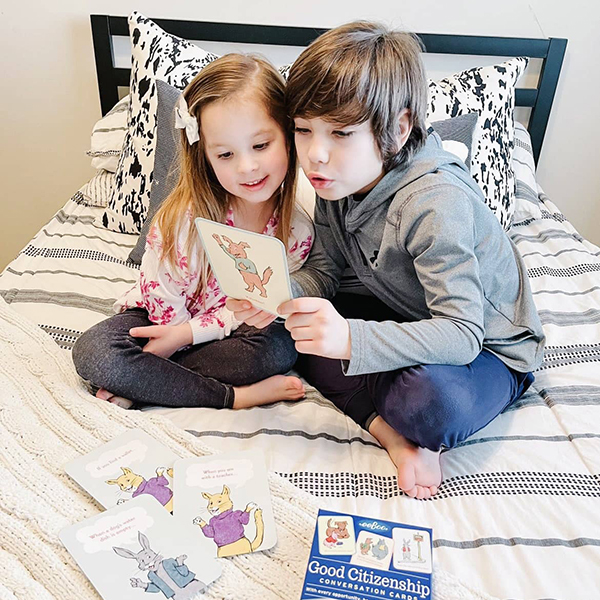 Learning Style
Every child is unique and has their own way of learning. Some children love to see things in action, while others enjoy listening to explanations, and then there are those who need to get their hands dirty to learn. As a parent, it's important to consider your kindergartener's learning style when selecting sensory manipulatives.
Visual learners need to see things to understand them. They love colorful materials, pictures, and diagrams that catch their attention. Flashcards and educational videos are excellent resources for them. If you have a visual learner in your family, try to find ways to make the material more visually appealing.
Auditory learners, on the other hand, learn best by listening. They may enjoy listening to music, audiobooks, or podcasts. Talking through ideas and participating in discussions can also help them process information. If your child is an auditory learner, try to find ways to incorporate listening into their learning activities.
Hands-on learners need to get involved to truly understand and retain information. They love to touch, explore, and manipulate objects to learn. Building with blocks, playing with puzzles, or creating art are all great ways for them to learn. Science experiments and cooking activities are also great for hands-on learners because they can physically engage with the material.
Remember, every child is unique, and it's important to find the right manipulatives that work for them.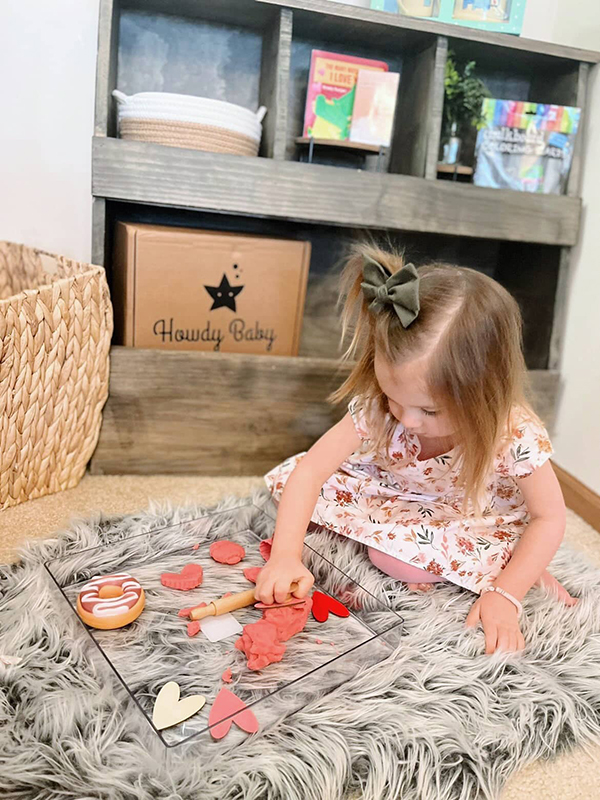 Curriculum
If you're looking for ways to support your kindergartener's learning, sensory manipulatives can be a great tool! These hands-on materials can help your child practice important skills and concepts in a specific subject area, like math or science.
Let's say your child is learning about geometry in math class. You can use pattern blocks or tangrams to help them explore concepts like angles and symmetry. You can arrange these colorful shapes and manipulate them to create all sorts of geometric designs, making learning fun and interactive.
In science, you can use models to help your child understand complex processes, like the water cycle, for example. By providing them with manipulatives that illustrate the various stages of the water cycle, your child can get a better sense of how water moves and changes throughout the cycle.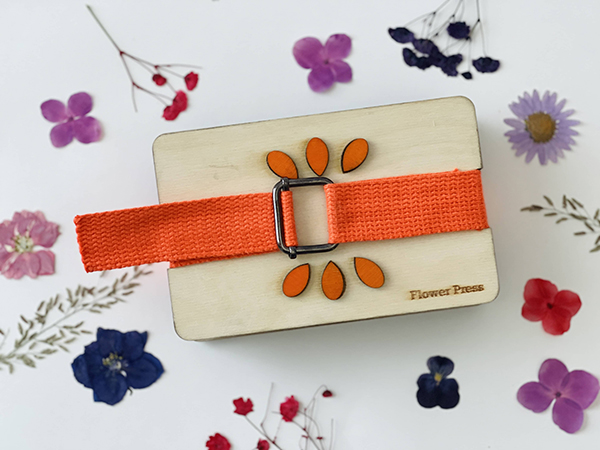 Budget
Don't let expensive toys hold you back from helping your child reach their full potential! Sure, some manipulatives might come with a hefty price tag, but don't be fooled! You don't have to buy the most expensive toys out there. Instead, get creative and think outside the box. DIY projects are a fantastic way to bond with your kiddo and create customized toys based on their interests and learning style. Plus, it's a money-saver too!
If you're not the DIY type, don't worry, there are still plenty of affordable options for educational toys. Discount retailers and online marketplaces, for example, are great places to start looking for sensory manipulatives that won't break the bank. But wait, there's more! The internet is a goldmine for free resources. Many websites offer free printables and activity suggestions that are both fun and educational for your child.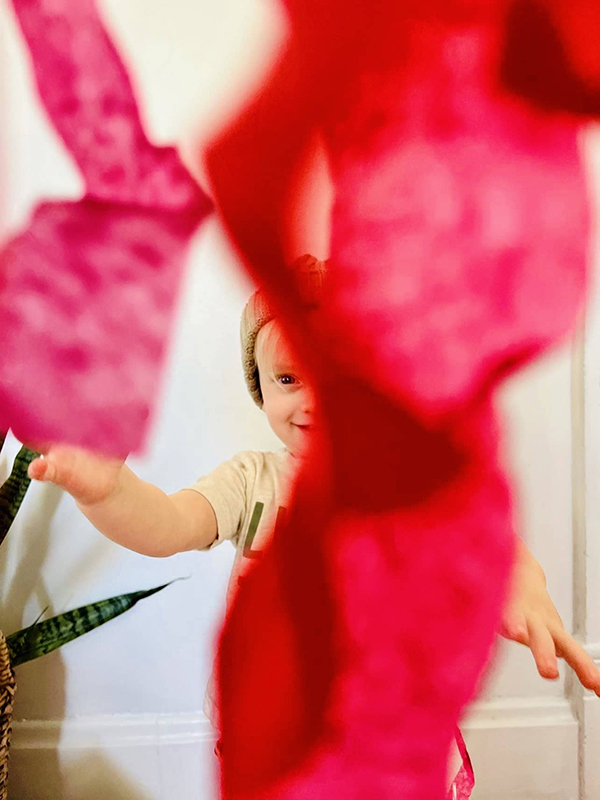 Safety
Safety is the name of the game! So it's important to consider few important factors when choosing the right learning materials for your child.
First, consider the size of the toy. We all know that kids love to explore with their mouths, but this can be a dangerous game. Materials that are too small can easily be swallowed and cause serious harm. So, make sure that the manipulatives you choose are big enough to handle, but not so small that they can be easily swallowed.
Next up, let's talk texture and shape. Some toys can be a bit rough around the edges, and this can cause scratches or even infections. Ouch! That's definitely not what we want. So, it's important to look for materials that have been designed with safety in mind. Rounded and smoothed toys are perfect because they don't have any sharp edges or corners.
Finally, when it comes to choosing manipulatives, take your time, and choose carefully. You want your kindergartener to have fun playing, but without any risks or harm. So, remember to always keep safety in mind when selecting the perfect toys for your little ones.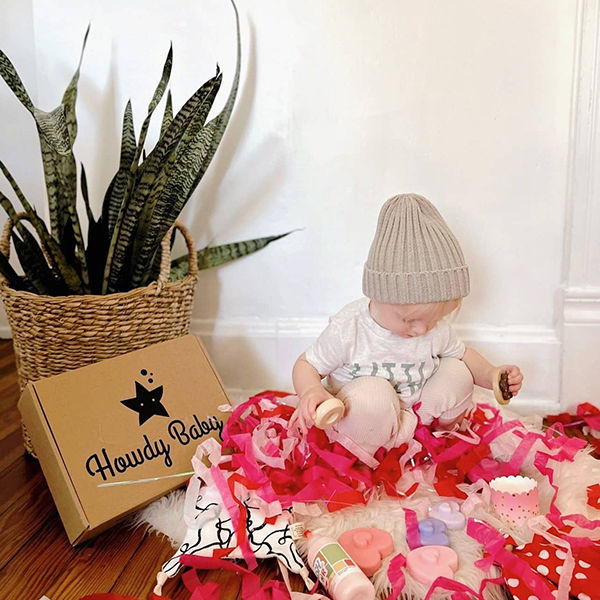 Durability
Choosing well-made items can be a lot like finding the perfect playmate for your child. You want someone who can keep up with their energetic and adventurous spirit! Just like a good friend, a durable toy or manipulative can be a trusted companion that will be with your child for a long time.
But, how do you know if a toy or item is well-made? Well, it's all about taking a moment to evaluate the item before making a decision. Think about it like going on a first date. You want to get to know the person before committing to a long-term relationship, right? Same goes for choosing a toy.
Investing in a well-made kindergarten manipulatives can actually save you time and money in the long run. You won't have to constantly replace or repair it, which means more time and money for fun activities with your child. Plus, you'll have the peace of mind knowing that your child is playing with something safe and sturdy.
So, next time you're shopping for toys or sensory manipulatives, remember to take a moment to evaluate the item. It may seem like a small step, but it can make all the difference in ensuring you get the most bang for your buck and invest in something that will stand the test of time.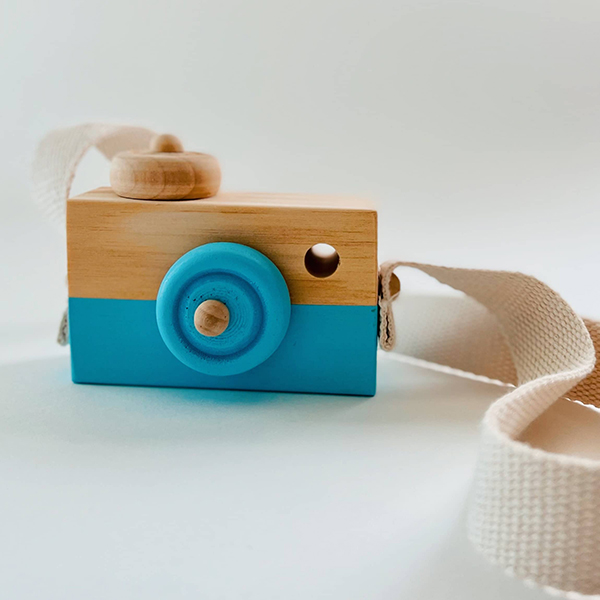 Using Manipulatives in Learning Activities - Tips and Examples
So how can parents incorporate manipulatives into their child's learning activities? Here are some tips and examples to get you started: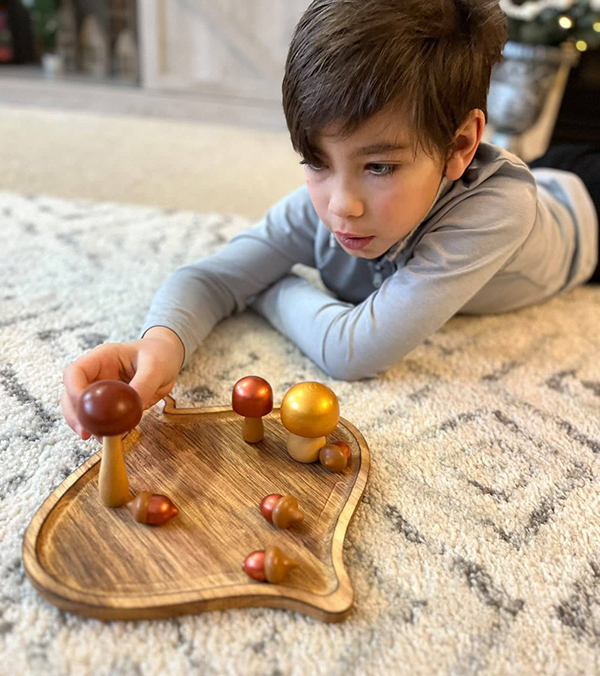 Choose age-appropriate kindergarten manipulatives:
First and foremost, you want to make sure that the sensory manipulatives you choose are age-appropriate. You don't want to give your child something that is too advanced or too basic for their skill level. This can lead to frustration and disinterest, and you definitely don't want that! So, take a good look at the manipulatives you're considering and ask yourself, "Is this something my child can handle?" If the answer is yes, then go for it! But if you're not sure, it's best to err on the side of caution and choose something simpler.
Encourage open-ended play:
What is open-ended play, you ask? It's when kindergarten aged kids are given the freedom to use their manipulatives in any way they want, without any specific rules or guidelines. This type of play allows children to unleash their creativity and imagination, and it has many benefits. When kids are given the freedom to play in their own way, they can learn problem-solving skills, build their confidence, and develop their fine motor skills. They'll also stay engaged and focused for longer periods of time.
So, the next time your child wants to create a tower out of blocks or build a pretend world with their dolls, let them go wild! Encourage them to try new things and see where their imagination takes them. Resist the urge to impose rules or guidelines. Instead, sit back and watch as their creativity takes center stage.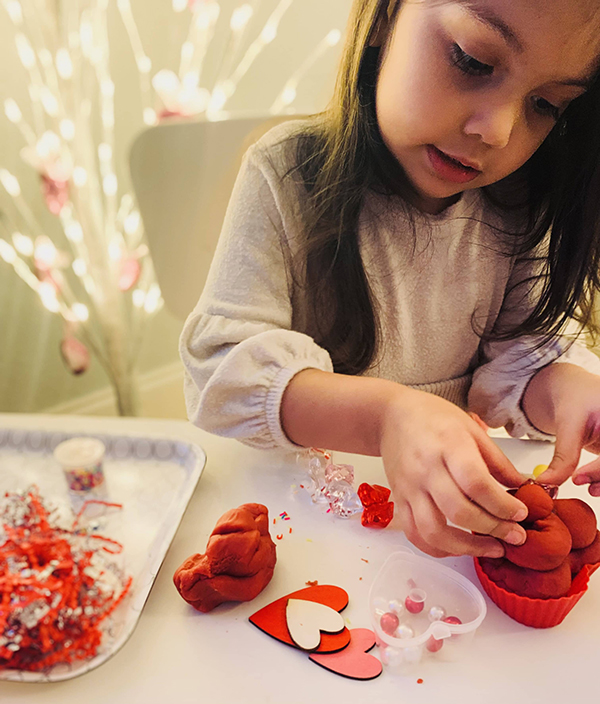 Incorporate kindergarten manipulatives into daily activities:
Making sensory manipulatives a part of your kindergartener's daily routine can help make learning feel natural and enjoyable for them. One great way is to introduce manipulatives to your child is during playtime. For example, instead of just playing with toys, try counting them with your little one. You can count how many blocks they have or how many dolls are in their collection. This simple activity is an effective way to help your child develop their math skills while having fun.
Another fun way to incorporate manipulatives is during cooking activities. Grab some measuring cups and spoons, and invite your child to join you in the kitchen. Not only will they learn about measurements, but they'll also get to enjoy a delicious treat at the end!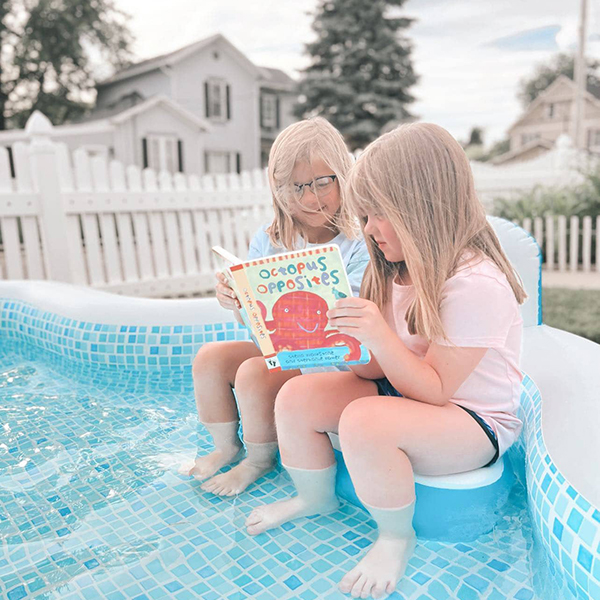 Support problem-solving:
It's natural to want to jump in and show your child how to use different materials as they play, but it's important to resist that urge. Let your child explore on their own without too much direction. This process helps them develop their own problem-solving strategies. Instead, provide your child with a variety of materials. Once they're feeling comfortable and confident with their manipulatives, throw some open-ended questions their way to really get those wheels turning. For example, ask them what they can make with the blocks or how many ways they can arrange the cubes.
They'll be using their problem-solving skills and creativity to come up with answers, and the feeling of accomplishment they get when they complete a challenge is priceless! Don't be afraid to let your child make mistakes - they're actually an amazing opportunity for learning.
Model play and exploration:
One example for modeling creative ways to use sensory manipulatives is by getting down on the floor and playing with your kindergartener. You could start with something as simple as building a tower out of blocks. But don't just stop there! Push your child's creativity by trying something new, like building a castle or a bridge out of the blocks. This will help them to think outside the box and develop their imagination.
To further encourage their curiosity, try asking open-ended questions. Questions like "What do you think will happen if we do this?" or "How can we make this more interesting?" can help your child explore new ideas and come up with their own creative solutions.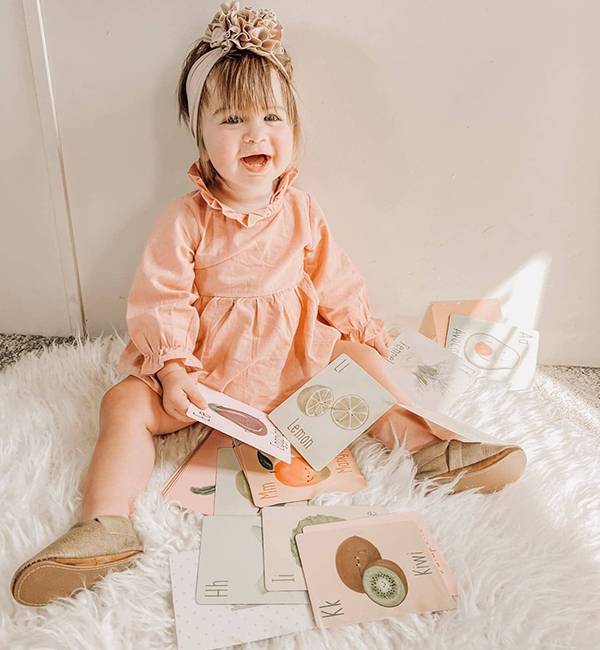 Provide a safe and organized space:
Before you hand over those colorful blocks and puzzles, it's important to take a moment to set up a safe and organized play space. Find a spot in your home that is free of any potential distractions or hazards. Make sure it's away from any sharp edges or breakable objects that your child could accidentally knock over. Once you've found the perfect spot, it's time to set up your child's station.
When organizing your materials, consider storing them in a way that makes them easy to find and use. You don't want your child to waste precious playtime searching for the right toy. It's a good idea to use clear bins or shelves so your little one can see everything and choose what they want to play with. Also, make sure to inspect the manipulatives regularly for any loose or broken pieces that could pose a choking hazard.
Kindergarten Manipulatives - Examples For Cognitive Growth
There are so many types of sensory manipulatives out there, it's hard to even know where to start. But fear not, my curious friend, because we're about to dive into some specific examples of kindergarten manipulatives and find out how they can jazz up learning through play.
Blocks
These timeless toys aren't just great for building towers and forts — although let's be real, that's definitely part of the fun. In fact, playing with blocks is a fantastic way to help kids develop all sorts of skills. For starters, figuring out how to fit different shapes and sizes of blocks together is a great exercise in spatial reasoning. Kids have to think about how each piece fits into the larger structure they're building, which is a great way to strengthen problem-solving skills too.
The best thing about blocks is that there are so many different types to choose from! From classic wooden blocks to modern magnetic sets that click together in all sorts of cool configurations, there's a set out there that's perfect for every kid.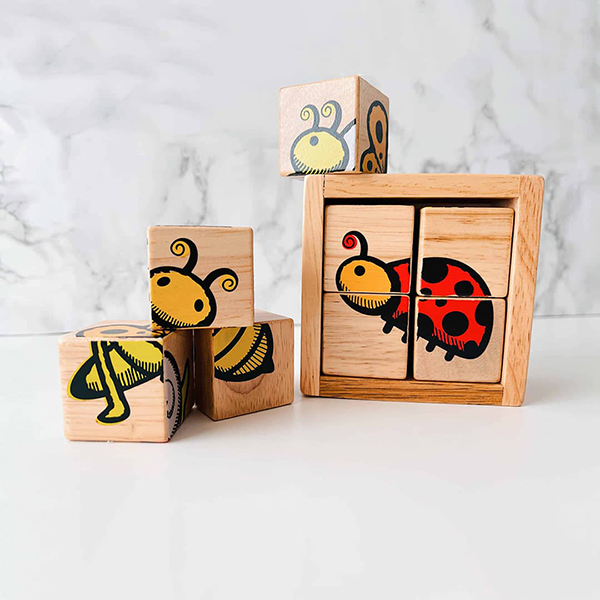 Counters
Counters pack a powerful punch when it comes to boosting your kiddo's brain power. They come in many different shapes, sizes, and colors — think small plastic discs, coins, or even beans!
One of the most obvious benefits of using counters is that they help kids learn to count. By moving the counters around, putting them in groups, and taking them apart, kids can start to get a feel for numbers in a hands-on way. But that's just the beginning! These little manipulatives can also help kindergarten aged kids develop their spatial reasoning skills, for example. By placing counters in different configurations and patterns, children can learn about symmetry, shapes, and even basic geometry. Plus, by sorting counters into different groups based on color or shape, kids can exercise their problem-solving and categorization skills.
Who knew a handful of plastic discs could unlock so much cognitive potential?
Puzzles
Ah, puzzles — is there anything more satisfying than fitting together those interlocking pieces and revealing a beautiful image? These brain teasers can also help improve a child's cognitive skills in many ways!
When kids try to solve a puzzle, they use their critical thinking and analytical skills to figure out where each piece fits. This helps them learn to pay attention to details and spot patterns — skills that will come in handy in many areas of life. But puzzles don't just help with thinking skills — they also improve spatial reasoning and hand-eye coordination. By manipulating the puzzle pieces, kindergarten aged children learn to understand how objects fit together in three-dimensional space. Plus, it's a great way to practice those fine motor skills!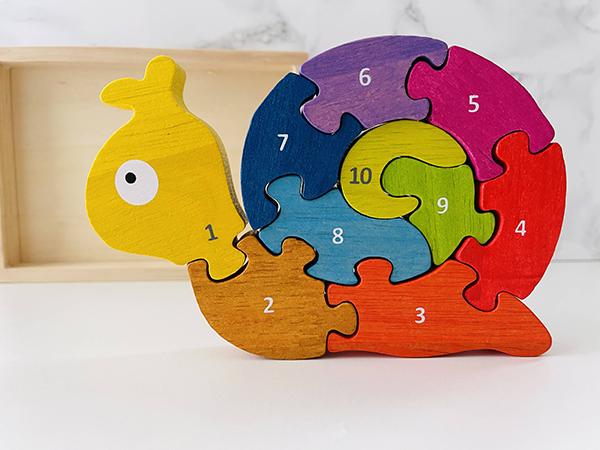 And that's not all — puzzles can even help improve a child's memory and concentration. By focusing on the task at hand, children learn to block out distractions and concentrate on the puzzle. And as they try different pieces in different spots, they have to remember which pieces they've tried and where they fit, which can help improve memory and recall.
Geoboards
This is a great example of a manipulative that can take your kindergartener's cognitive development to the next level. Geoboards are flat boards with pegs or pins arranged in a grid pattern. By using rubber bands or strings to stretch around the pegs, children can create all kinds of shapes and designs while developing a range of cognitive skills. By manipulating the rubber bands or strings, kids can explore different shapes and angles and begin to understand how objects fit together in two-dimensional space. They can also experiment with symmetry, fractions, and even basic geometry, as they use different colors and configurations to create patterns and designs.
Pattern Blocks
These little geometric shapes are great for exploring shapes, symmetry, and even fractions. And if you really want to get fancy, there are even translucent pattern blocks that you can use on an overhead projector to create colorful, glowing designs. And that's just the tip of the manipulative iceberg, my friend. There are so many more examples to explore, like counting cubes, shape sorters, magnetic letters, numbers, pegboards, and more!
Kindergarten Manipulatives - Sensory Examples For Motor Skill Development
From classic toys to funky new gadgets, there's a world of exciting sensory manipulatives out there that can help your kindergartener improve their motor skills and coordination!
Playdough
This fun and creative activity that helps kids develop their fine motor skills. From squishing and squeezing to rolling and shaping, play dough is the perfect sensory toy for little hands! By molding and shaping the soft dough, kids can strengthen the muscles in their fingers and hands, which can help with everything from handwriting to buttoning clothes.
But playdough isn't just good for kids — it's also a great stress reliever for adults too! So the next time you're feeling a little overwhelmed, grab a ball of playdough and start shaping it into something fun. You might be surprised at how much better you feel after just a few minutes of play.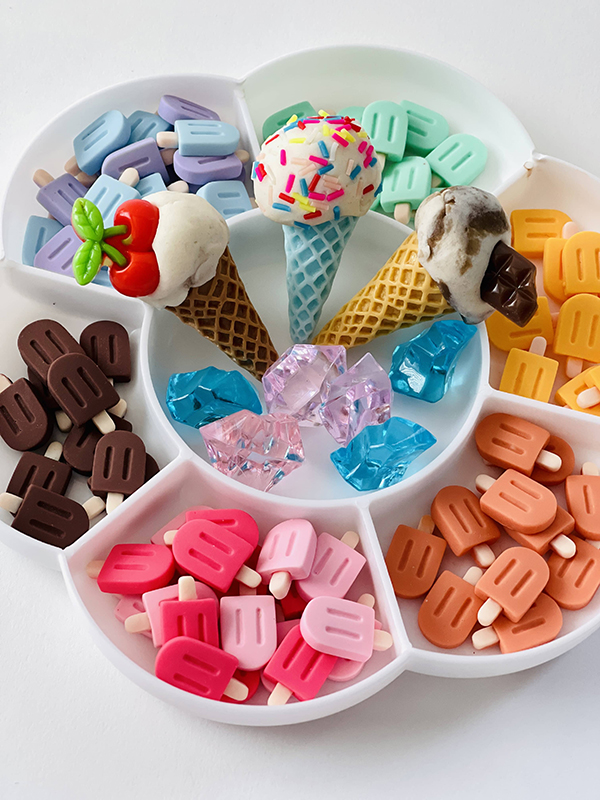 Crayons
These humble little sticks of colored wax have brought joy to children for generations! But did you know that coloring with crayons isn't just a fun way to pass the time?
When kids color with crayons, they're actually improving their fine motor skills and hand-eye coordination. That's because holding and using crayons helps develop the small muscles in their hands and fingers, which can be useful for all sorts of things like handwriting and tying shoelaces.
Coloring with crayons is also a great way for kids to use their imagination and build problem-solving skills. By choosing which colors to use and where to put them on the page, they're learning about color theory, spatial awareness, and even basic math concepts like sorting and classifying.
Coloring with crayons can also be a relaxing and therapeutic activity for children, especially those who are feeling anxious or stressed. When kids color, they are in a calming state of flow and are also blocking out distractions.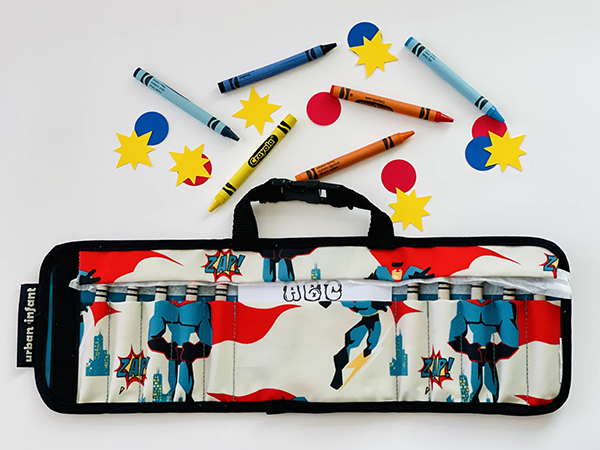 Beads
Get ready to thread your way to a whole new world of possibilities with beadwork! First, let's talk about the physical benefits of beadwork. As kids thread those tiny treasures onto string or wire, they're actually strengthening the small muscles in their hands and fingers. This can translate into improved dexterity and coordination, which can come in handy for a variety of activities.
Who knew that something as simple as beadwork could help with handwriting or even buttoning clothes?
The emotional benefits of working with beads are just as valuable. As kids focus on creating something beautiful with their hands, they also develop a sense of pride and accomplishment that can boost their self-esteem and confidence. Watching a project come together bead by bead is a powerful experience that can help kids learn to persevere through challenges and take pride in their own abilities.
Scissors
Are you ready to cut loose and have some fun? Using scissors isn't just a great way to create all sorts of fun and imaginative projects - it's also an excellent tool for developing fine motor skills and hand-eye coordination in kids. As kids use scissors to cut and snip different shapes, they're also strengthening their fine motor skills by working the small muscles in their hands and fingers.
Fidget Spinners
These little gadgets have taken the toy world by storm! They come in all shapes and sizes, but they all have one thing in common — they're perfect for keeping your hands busy! But did you know that fidget spinners can actually help improve your fine motor skills and hand-eye coordination? That's right! By making repetitive movements with your fingers as you spin the gadget around, you're actually working on those important skills without even realizing it.
Fidget spinners are also great for kids who need a little extra help focusing or calming down. If you're feeling fidgety or restless, just grab a spinner and give it a whirl. You might be surprised at how much it helps!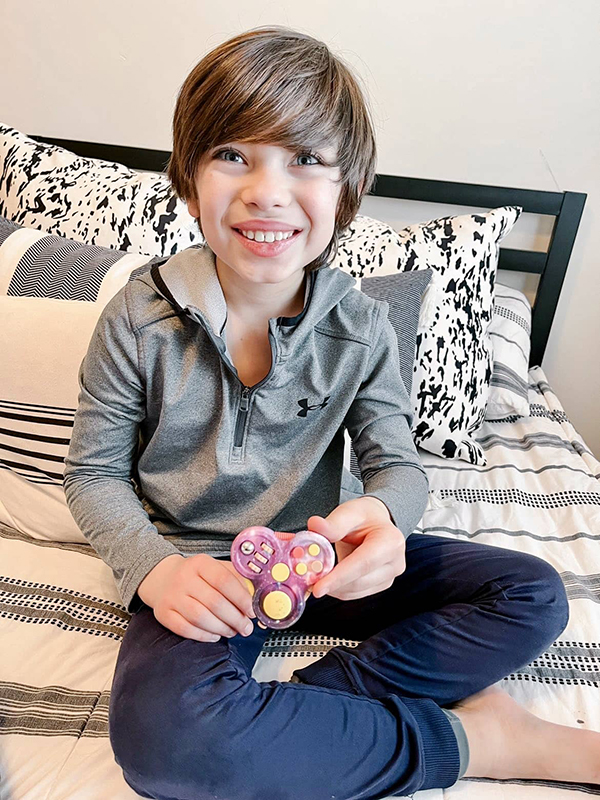 Jump Rope
Kindergarten sensory manipulatives don't have to be limited to the arts and crafts aisle. There are also plenty of toys and games that can help develop gross motor skills in a fun and engaging way. Jumping rope can help kids build strength and coordination in their legs and improve their overall balance and agility. It can also develop their cardiovascular fitness, which is important for overall health.
Hula Hoop
These simple, colorful hoops are not only fun but also provide a great workout for the body and the mind. When children spin the hoop around their waist or arms, they are engaging in a physical activity that helps to improve their balance and body control. They might even discover new muscles they never knew they had! As kids spin the hoop, they are also learning about cause and effect and the laws of physics and using their problem-solving skills as they figure out how to keep the hoop going.
Balancing Board
Who doesn't love a little bit of a balancing act? This exciting piece of equipment is a great example of a manipulative that kids can use to learn about balance, coordination, and core strength. By standing on the board and shifting their weight, children are building strength and coordination in their legs, improving their overall balance and stability, and engaging their core muscles. This can help with everyday activities like standing, walking, and running.
Balls
This classic playground toy comes in many shapes and sizes, so there's always one to suit any game or activity. Playing catch or throwing a ball back and forth with a friend is not only fun, but it's also a great way to give your gross motor skills a workout. Your hand-eye coordination will be put to the test as you aim to catch the ball every time. Plus, when you run, jump, and chase after the ball, you're also building strength and coordination in your legs.
Playing games like soccer, basketball, or volleyball, can help also improve your cardiovascular fitness, which is important for staying healthy. So next time you see a ball lying around, don't just walk past it — pick it up and get playing!
Legos
These iconic building blocks are perfect for building towers, creating castles, and everything in between. But did you know that playing with blocks can also help improve gross motor skills and hand-eye coordination? It's true! By manipulating the small blocks and fitting them together, you're developing your grip strength and finger dexterity. You're also practicing your hand control and precision as you carefully move and rotate the pieces to find the right fit. It's like a workout for your hands! Plus, it's so satisfying to see your creation come to life!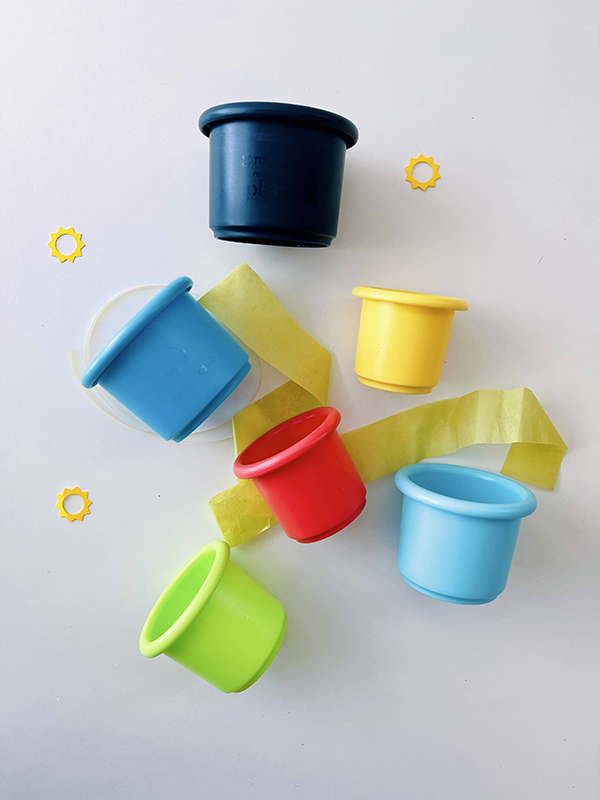 Kindergarten Manipulatives - Sensory Examples For Language Skill Development
Research has shown that hands-on tools can help boost language skills in children. How does it work? For example, when kindergartener's use sensory manipulatives like blocks, puzzles, or even toy animals, they often describe what they are doing. They also name the objects they are using and engage in conversations with others. It's like they're building a whole new vocabulary! So, let's take a look at some of the different types of sensory manipulatives that can help kindergarten kids become language superstars!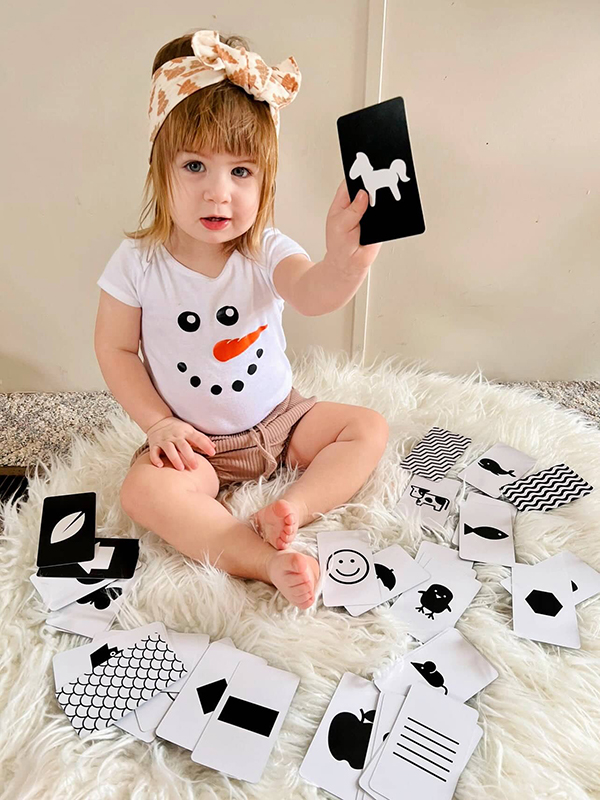 Puppets
Puppets are an incredible tool for helping kids learn and practice language in a fun and engaging way. By creating stories and acting out scenes with puppets, kids can improve their vocabulary and communication skills. Plus, it's a great way to interact with others and practice social skills. Puppets can help children with different aspects of language development, such as pronunciation, intonation, and expression.
Using different voices for each puppet is an excellent way for kids to learn to modulate their voices and improve their diction. It's also an opportunity to practice listening skills and respond accordingly to what the other puppets are saying. Kids can take turns being the puppeteer and the audience, learning to communicate in both roles.
One of the coolest things about puppets is that they can even be used to practice different languages. Kids can learn new words and phrases and create their own stories in a different language. This helps them develop their language skills in a more immersive and natural way.
Story Cards
Want to boost your child's storytelling skills and imagination? Try using storytelling cards! These colorful cards feature all sorts of characters, settings, and objects that can be mixed and matched to create endless story possibilities. Kids can play solo or team up with friends to create fun and exciting tales. It's a great way to retell stories in their own words and learn new vocabulary, grammar, and sentence structures. Plus, it's a fun way to organize thoughts and express ideas in a clear and creative way.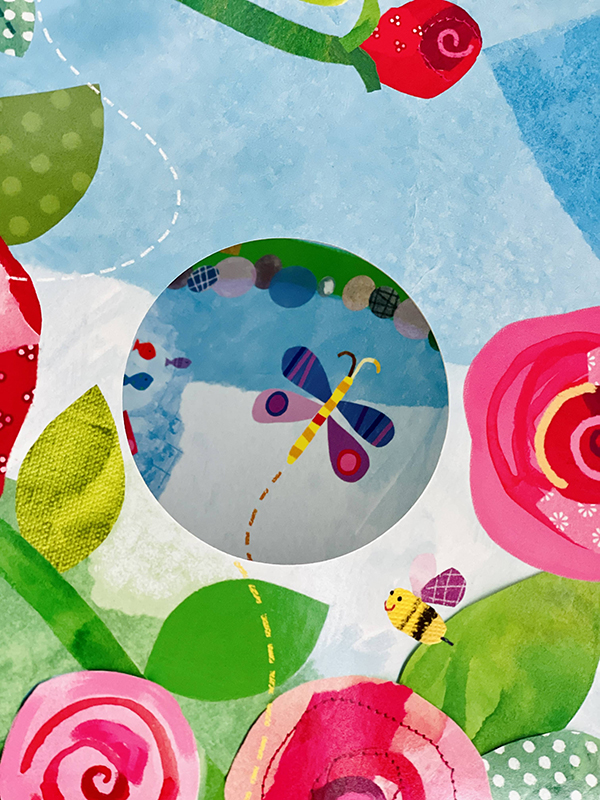 Flash Cards
With these handy cards, your child can learn new vocabulary words, identify objects, people, or animals, and practice describing things. The cards usually feature different words or pictures, making it easy for your child to practice and memorize new vocabulary, grammar, and sentence structures.
Flashcards can also help children practice reading and recognizing new words, as well as learn how to spell and pronounce them correctly. They're a great way to practice different grammar structures too, like verb tenses or sentence patterns. Your child will gain a better understanding of the rules of the language, and their confidence in their ability to communicate will grow.
What's more, flashcards can be used to promote conversation and interaction. Your child can practice asking and answering questions, and develop their speaking and listening skills. They can even play fun games with flashcards, like matching or sorting. These activities make language learning more engaging and exciting.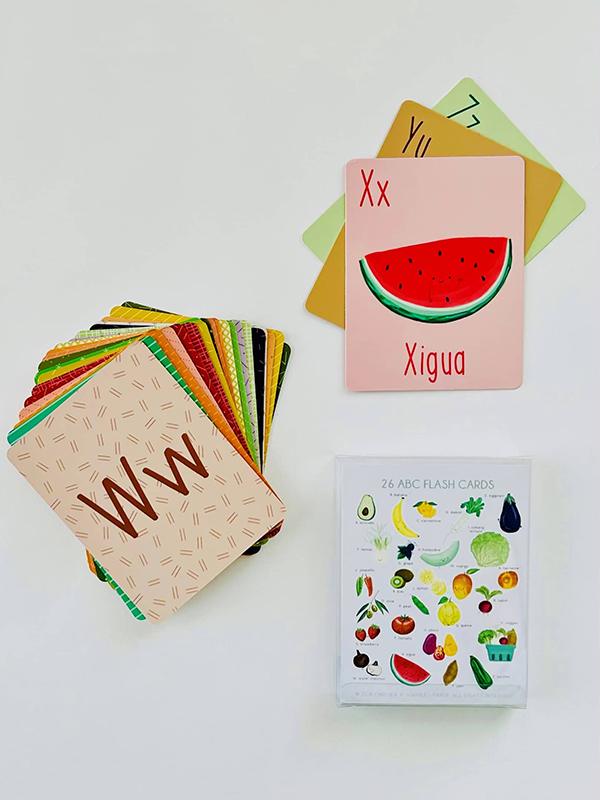 Storytelling Kits
If you're looking for a fun and educational activity for your child, why not try a storytelling kit? These kits are filled with all sorts of materials that your child can use to create their own stories. Puppets, felt characters, and story cards are just a few examples of the kinds of manipulatives you might find in a storytelling kit.
Not only is storytelling a blast, but it's also great for your child's development. By coming up with their own stories, kids can improve their communication skills and expand their vocabulary. Even if your child struggles with reading or writing, they can still excel at storytelling and use it to express themselves in new and creative ways.
The possibilities are endless when it comes to storytelling. Your child might create a tale about a magical unicorn or a daring superhero. Whatever they dream up, they'll be flexing their creative muscles while having a great time!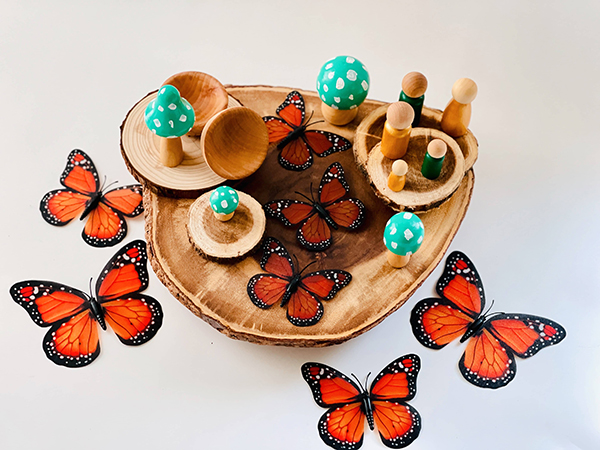 Story Cubes
Story cubes are one of the coolest ways to improve your language skills! These amazing little cubes have pictures and symbols on each side that you can use to create the most exciting and wacky stories you can think of.
But story cubes aren't just for native speakers. If you're learning a new language, story cubes can be an excellent way to expand your vocabulary and practice your language skills in a fun and immersive way. It's like playing an educational game!
With story cubes, the possibilities are endless. You can come up with stories about superheroes, space aliens, or even magical unicorns! And the best part is that you can do it all while improving your language skills.
Role Playing
Role-playing is a great way to step out of your comfort zone and explore new worlds while building your language skills. With this activity, you have the freedom to be anyone you want to be. Want to be a doctor? No problem! How about a teacher or a chef? You got it! You can even be a magical creature from another planet!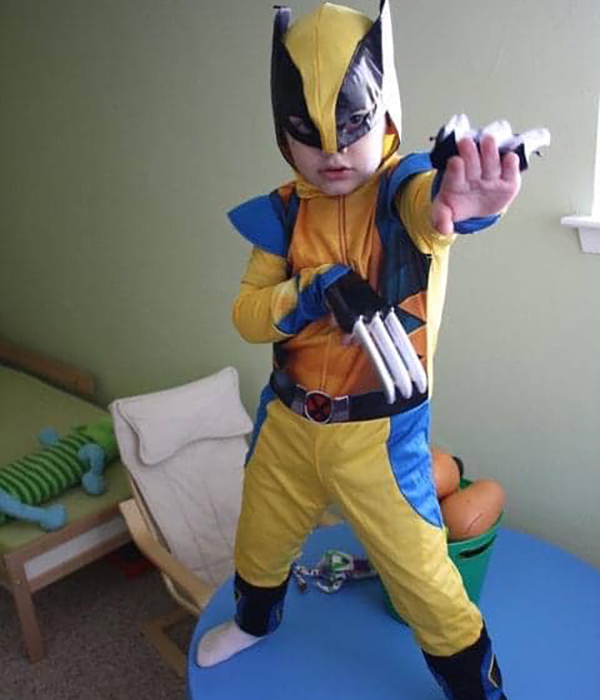 As you pretend to be someone else and act out various scenarios, you'll have a blast while honing your language skills. This engaging activity is an excellent way to learn new words and phrases, all while practicing your communication skills. And the best part? You get to use your creativity and imagination to make up your own stories!
Kindergarten Manipulatives - Sensory Examples For Social Emotional Skill Development
When it comes to social-emotional skills, sensory manipulatives can help kindergarten aged kids learn to collaborate, take turns, communicate, and resolve conflict. Let's take a look at some of our favorite kindergarten sensory manipulative examples for improving social-emotional skills in children.
Emotion Cards
Emotion cards are a fantastic tool for helping children develop their emotional literacy and social awareness. These cards typically feature different emotions like happy, sad, angry, and confused, and can help children identify and express their own emotions, as well as understand those of others.
This manipulative helps kids practice several different social-emotional skills. For example, they can learn how to label and express their own emotions in a healthy and constructive way. They can also develop their empathy and social awareness by recognizing the emotions of others.
Moreover, emotion cards can be used to help children practice problem-solving and conflict-resolution skills. They can identify the emotions involved in various situations and come up with positive ways to address and resolve conflicts. They can also work on communication skills like active listening and expressing themselves clearly.
One of the best things about emotion cards is that they promote positive social interactions. Children can learn how to express their emotions in a respectful and constructive way, and develop their social skills like sharing, taking turns, and collaborating with others.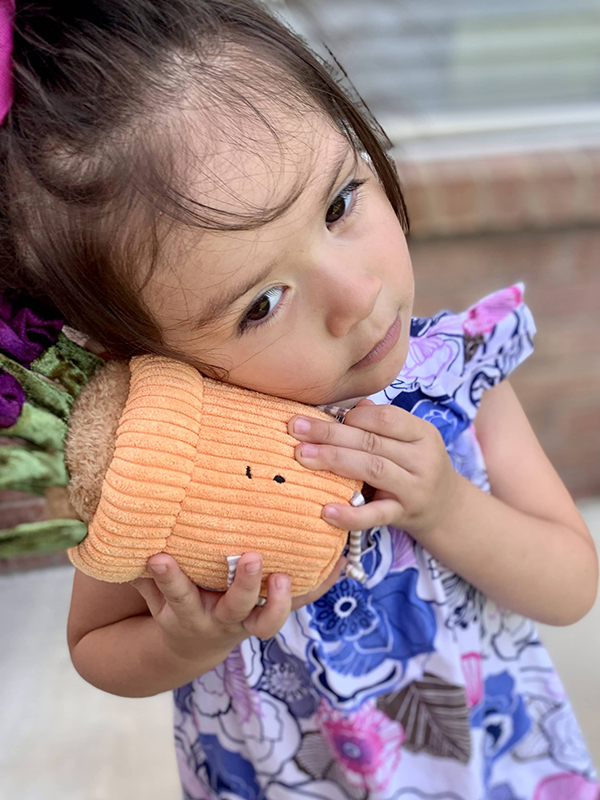 Feelings Thermometer
Have you ever wished there was a way to measure your emotions just like you can measure the temperature outside? Well, guess what? There is! It's called a feelings thermometer, and it's not just any ordinary thermometer. Instead of showing the temperature, it shows a range of emotions from low to high intensity. It's an amazing tool for kids to learn how to identify and regulate their emotions in a healthy way. Plus, it's really fun to use!
When you use a feelings thermometer, you'll see a chart that shows different emotions and how intense they can be. This helps kids recognize and label their emotions, which is an important step in expressing themselves in a clear and constructive way.
But that's not all! The thermometer also provides strategies for managing those emotions. This is a great way for kids to learn how to regulate and manage their emotions effectively, especially when they start to feel overwhelmed.
By using a feelings thermometer, children can develop their social-emotional skills in so many ways! They can practice self-awareness and self-care, too. This means they can use the thermometer to identify their own emotional needs and develop healthy coping strategies, like taking deep breaths or taking a break.
Board Games
Board games are a terrific way for families to spend time together while teaching kids important social-emotional skills like turn-taking, communication, problem-solving, and empathy.
For younger kids, games like "Chutes and Ladders" and "Candy Land" can be particularly effective. These games are easy to understand and they also provide a great opportunity for children to learn important skills while having fun.
In "Chutes and Ladders," for example, children can practice taking turns and dealing with the ups and downs of life. They can learn to be patient when they hit a "chute" and slide down the board, or they can practice being gracious winners when they hit a "ladder" and climb up.
Similarly, in "Candy Land," children can practice communication and problem-solving as they navigate through the colorful world of the game. They can work together to overcome obstacles and reach the end of the board.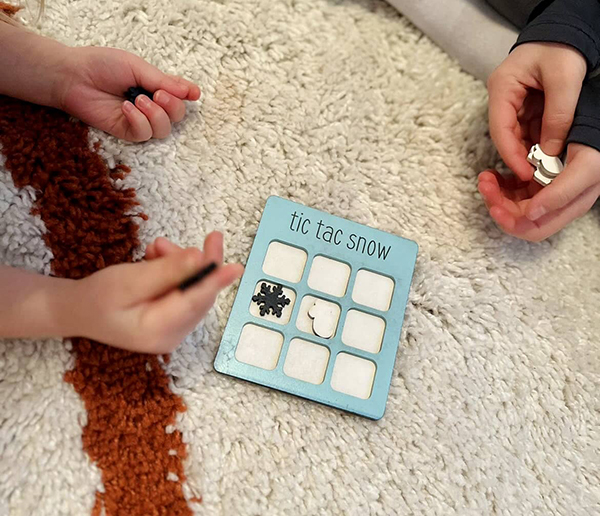 Mindfulness Jars
Mindfulness jars, also known as calm-down jars or sensory bottles, are great examples of manipulatives that can help kids develop social-emotional skills by promoting self-regulation, mindfulness, and emotional awareness.
To make a mindfulness jar, all you need is a jar, some glitter, and other small objects like beads or sequins. Once you've filled the jar with water and added your glitter and other objects, you can give it to your child to shake up and watch as the glitter swirls around.
As the glitter settles, encourage your child to take a few deep breaths and focus on the glitter as it settles. This can be a great opportunity to talk about the emotions your child is feeling and what might be causing them. By practicing this kind of mindfulness and emotional awareness, children can learn to identify and label their emotions, which is a critical step in managing them.
But mindfulness jars aren't just for talking about emotions. They can also be used as a tool for self-regulation when children are feeling overwhelmed or upset. By taking a few moments to focus on the glitter in the jar, kids can use the visual cues to calm themselves down and regulate their emotions.
Calm Down Corner
The calm-down corner is a special spot where kids can take some time to cool down and relax. It's like a secret hideaway where they can work on calming their emotions in a healthy way. And the best part? You can create one at home or in the classroom!
The great thing about the calm-down corner is that it can be tailored to fit the needs of the child or student who will be using it. You can include all sorts of items that will help them feel relaxed and at ease. Think soft pillows, cozy blankets, and even some sensory bottles filled with glitter or water that they can watch and zone out on.
When kids need to take a break, they can head to the calm-down corner and take a few deep breaths. They can grab a toy or tool that they find calming and work on calming their body and mind. With a space that's all their own, they can feel safe and comfortable as they work through their emotions.
So, the next time your little one is feeling overwhelmed, consider setting up a calm-down corner. It's a simple yet effective way to help kids regulate their emotions and feel at ease.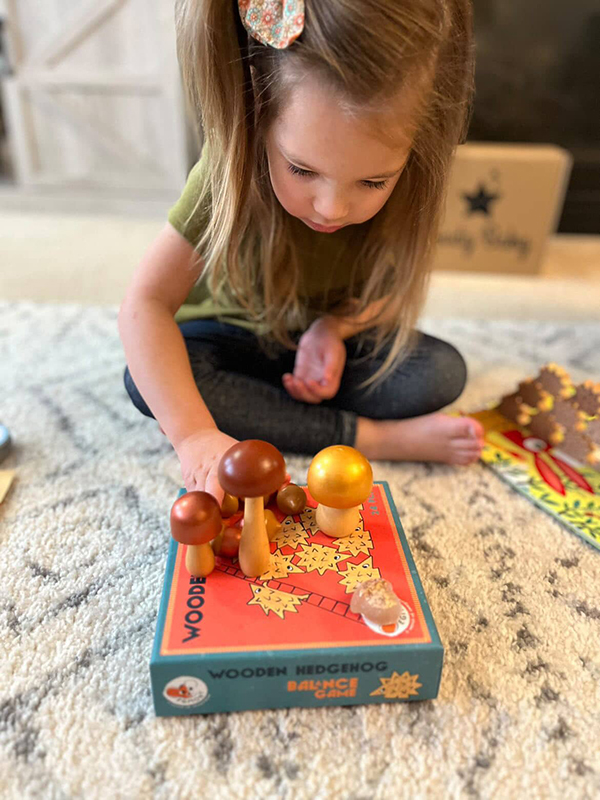 Kindergarten Manipulatives - Key Takeaways
To recap, we've discovered that kindergarten sensory manipulatives are like secret weapons for parents and educators. They're fantastic educational tools that also promote sensory learning through hands-on play. Sensory manipulatives provide a fun and interactive approach to learning by engaging children's senses and helping develop their cognitive and motor abilities.
We hope that this post inspires you to use manipulatives in your child's play and learning. And if you have any tips or tricks to share, please leave them in the comments below. We can't wait to hear from you and keep the conversation going. Thanks for reading and happy learning!
More From Our Blog:
How Messy Should Sensory Play Be?