Summertime is the best time of the year for making popsicle-themed crafts with your kids. This summer activity is perfect for children of all ages and they're also so much fun because your little ones can get as creative as they want!
Summer Popsicle Crafts for Kids
Let's face it, popsicles are the best way to celebrate summer. It's the first thing kids ask for as soon as summer hits.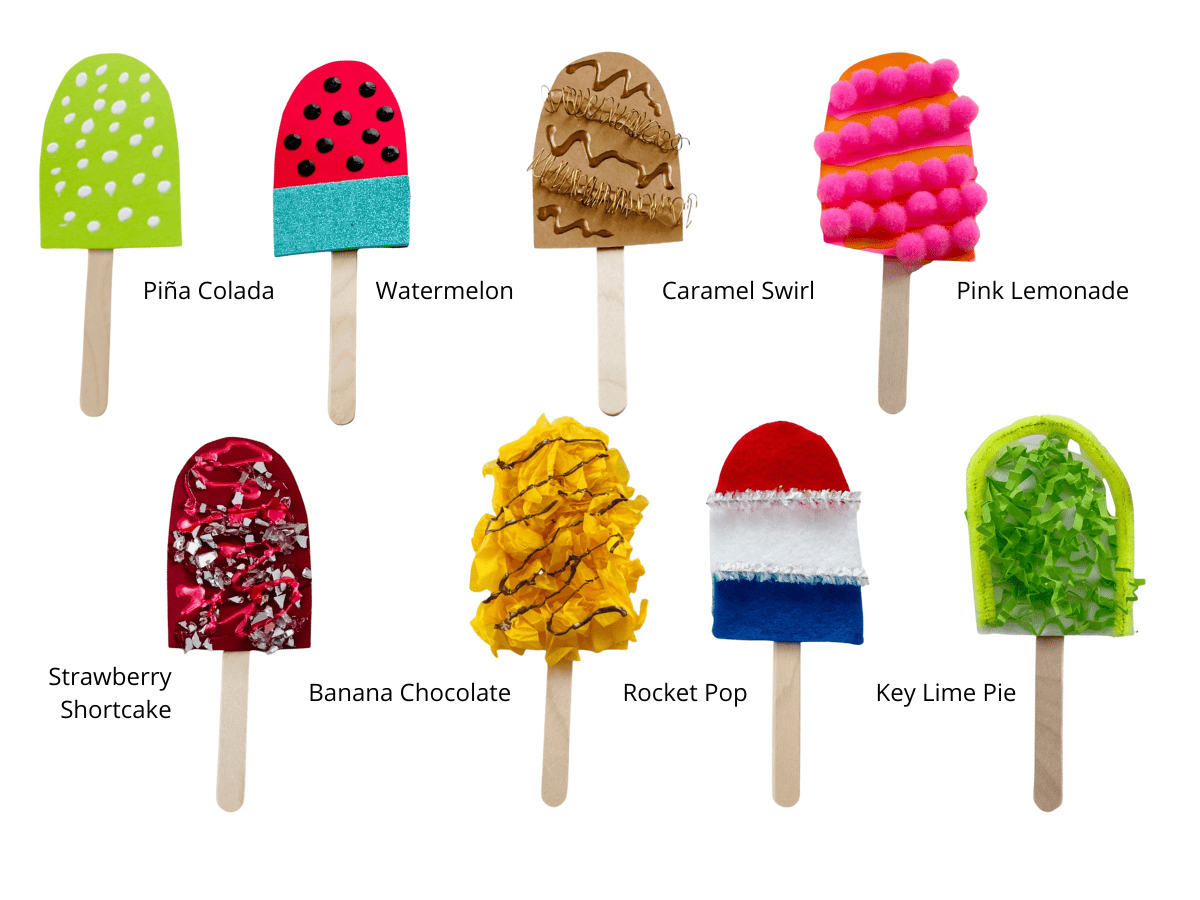 You can make colorful pretend play popsicles out of anything including cardboard, construction paper, foam, and more. Our kids made their popsicle crafts out of foam and other household craft supplies we had laying around the house like pipe cleaners as well as buttons.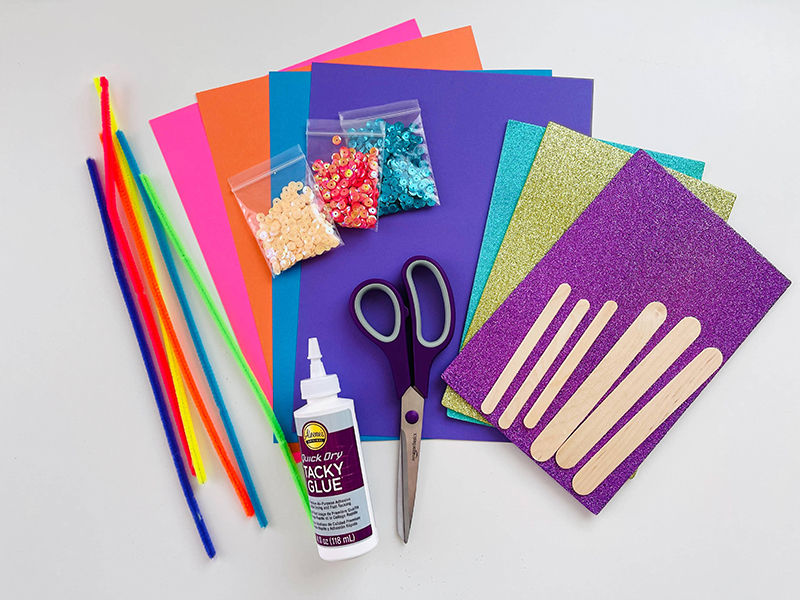 Materials:
Craft foam or construction paper

Wooden popsicle sticks (any size)

Craft glue

Scissors

Pencil

Pipe cleaners, buttons, sequins, and anything else you'd like to use to decorate your popsicles with
Step 1 - Draw & Cut Popsicles
Once you've gathered all of your items, begin by sketching a popsicle shape with your pencil on your foam or cardboard. Then, using your scissors, cut it out. You might have to help your kids with this part when making your popsicle-themed crafts.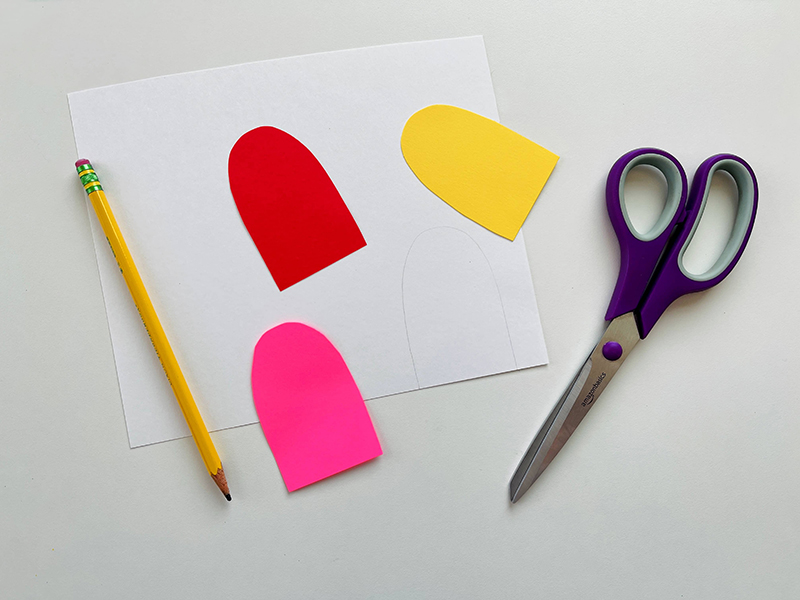 Step 2 - Decorate Popsicles With Your Kids!
Now it's time for your kids to decorate their popsicles! You can cut up different colored pipe cleaners and glue them to your popsicles to make sprinkles. But remember to think outside the box and letting your imagination run wild! Use sequins, yarn, glitter, markers, and other embellishments to personalize your popsicles.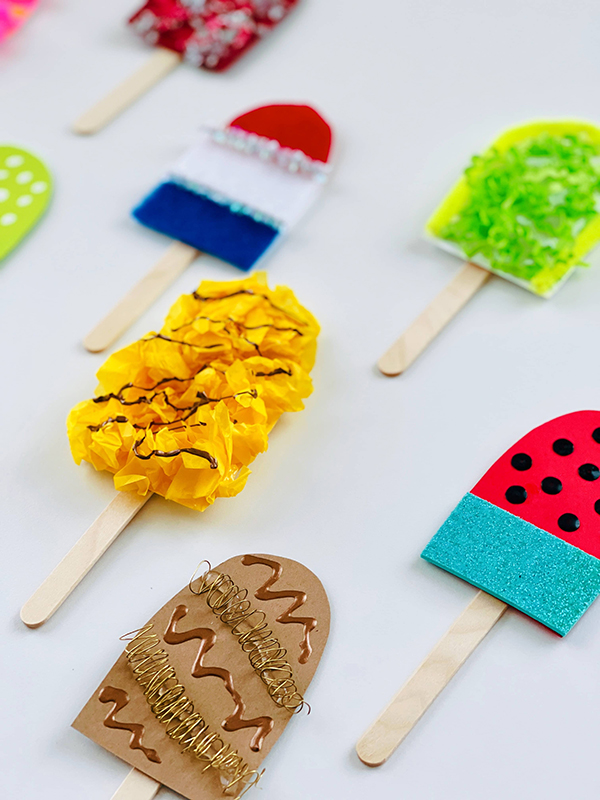 Step 3 - Glue Popsicles
Using craft glue, attach the cut-out shapes to the popsicle sticks.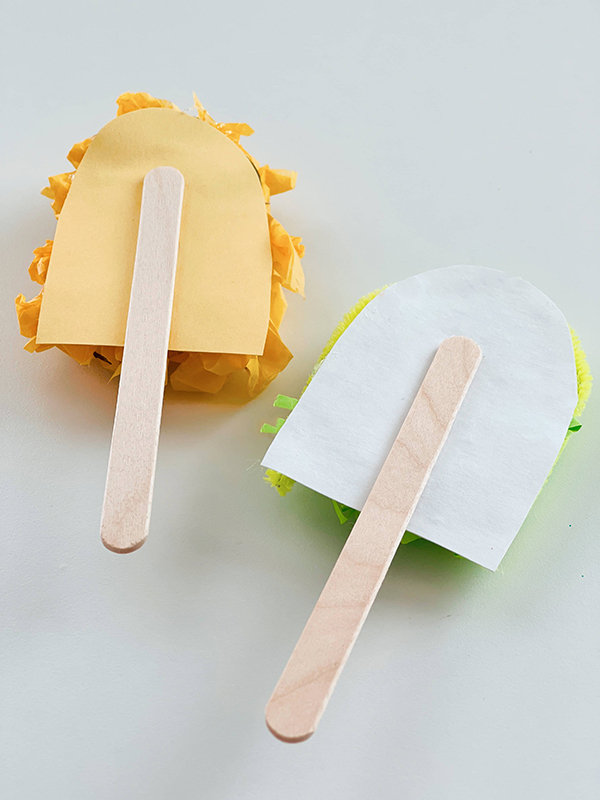 This popsicle craft is perfect for kids to kick off the summer season! Your kids will have a great time making their own pretend play popsicles to share with their friends.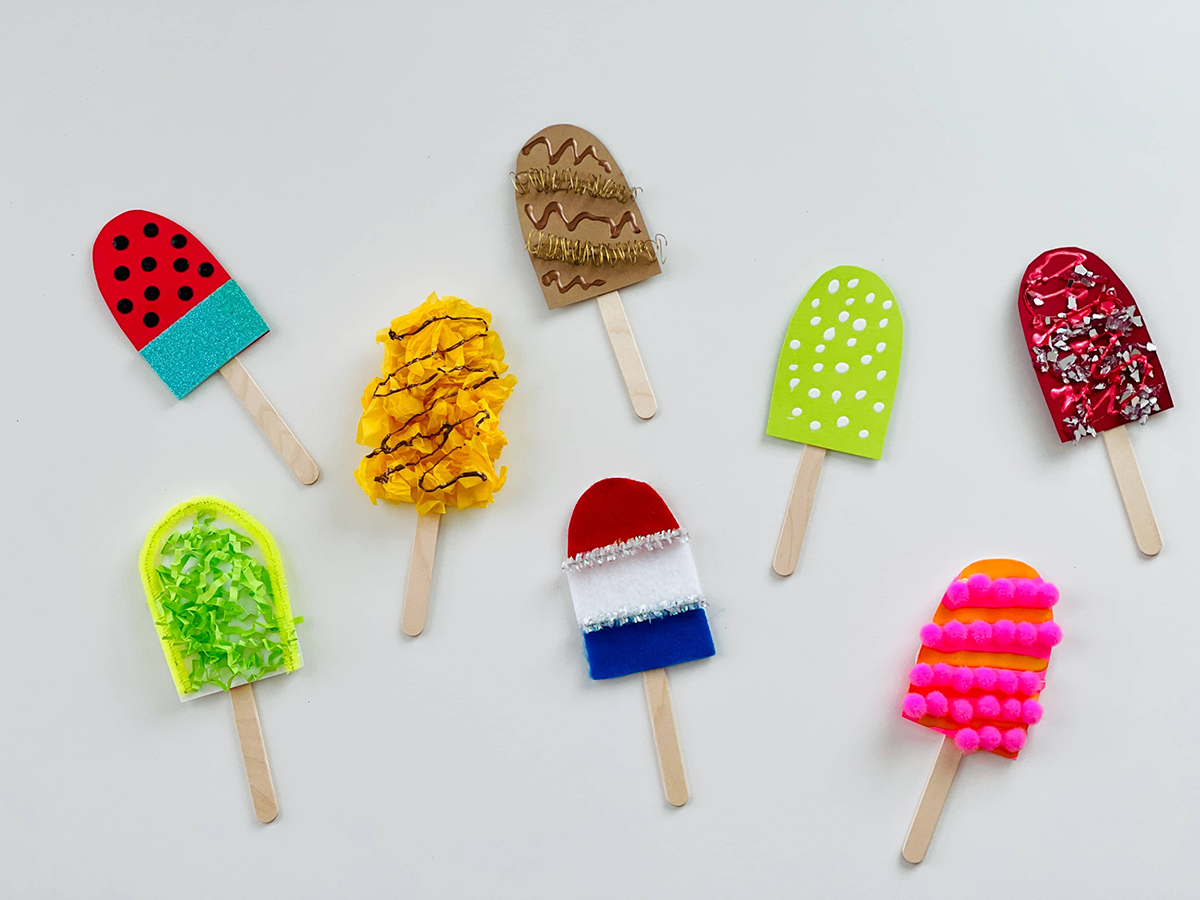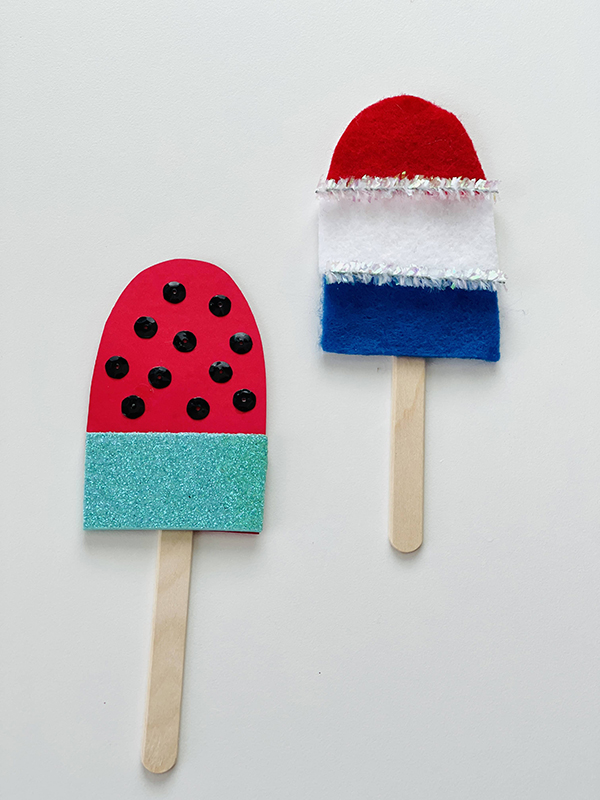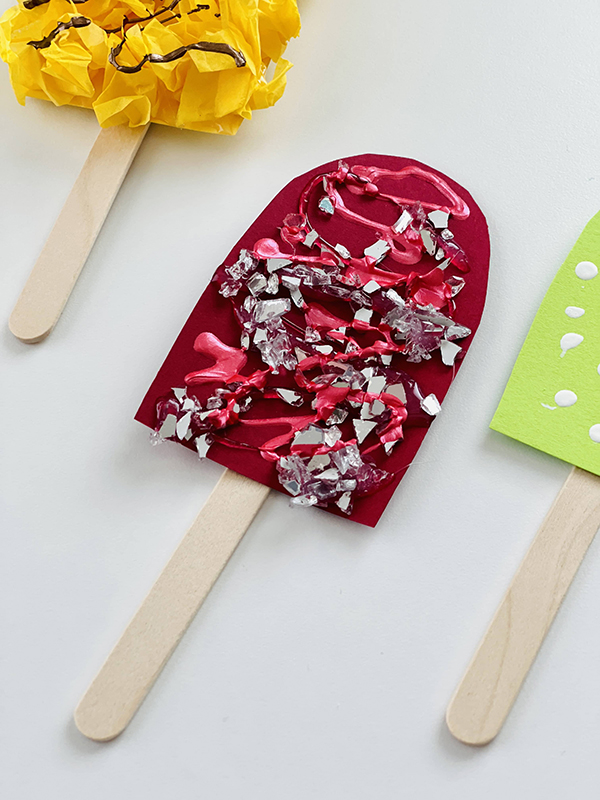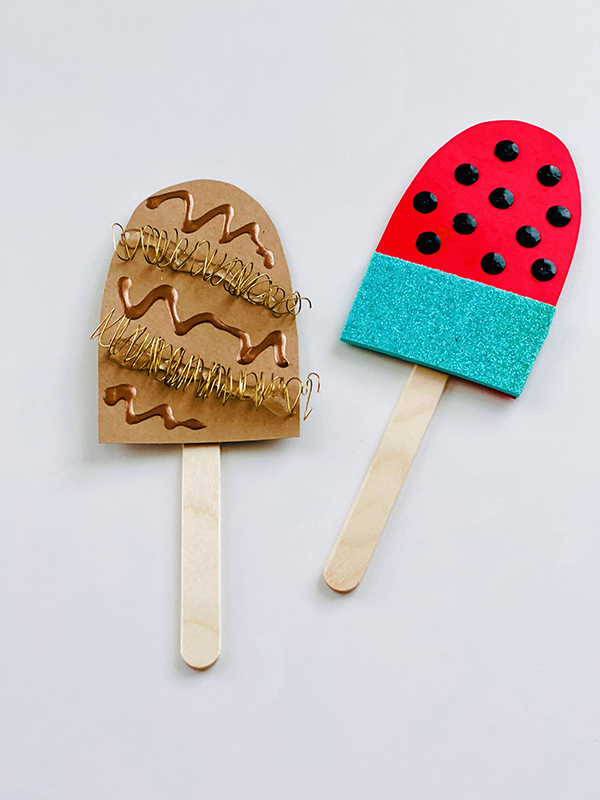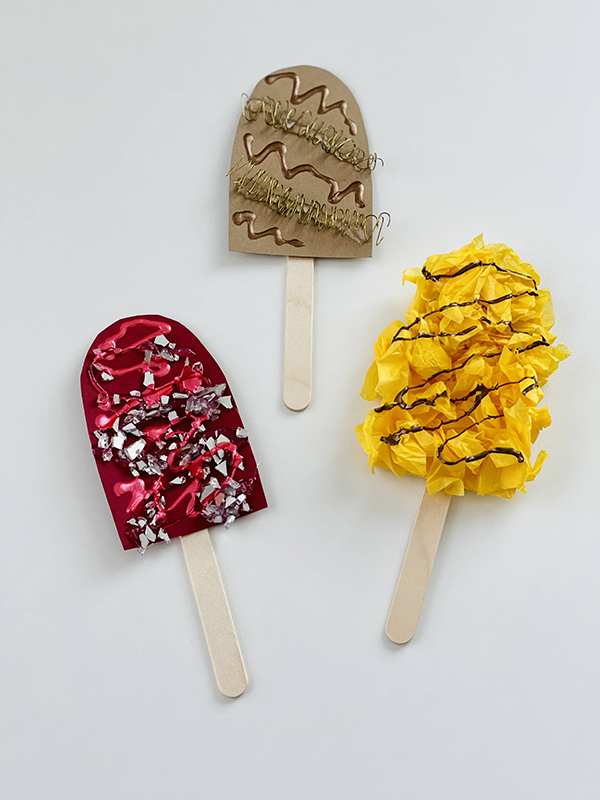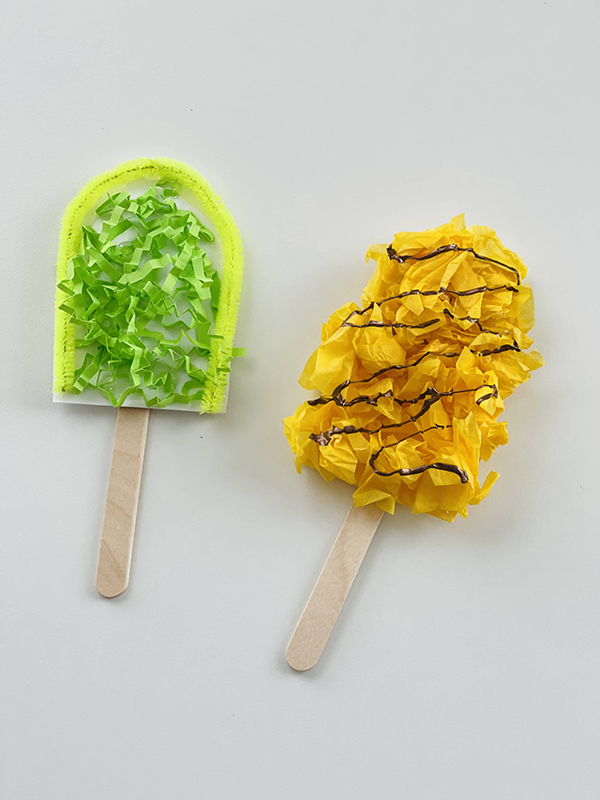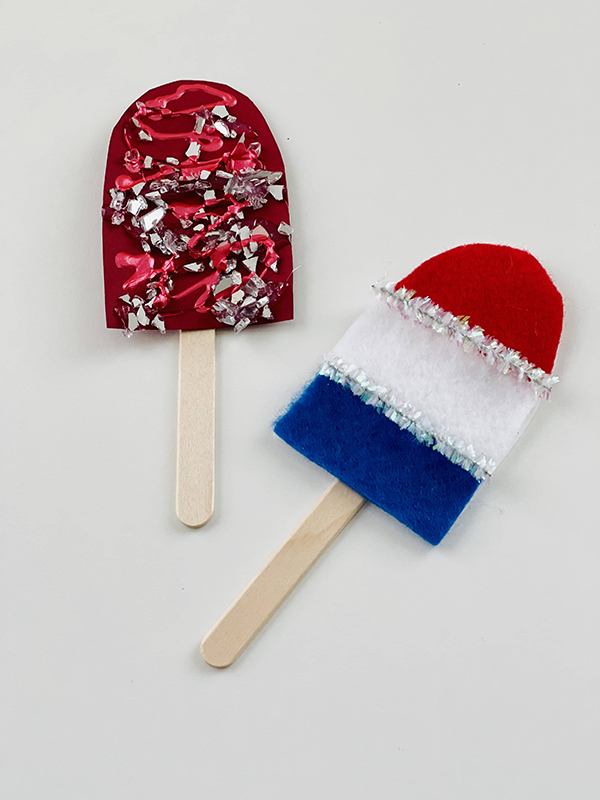 If you enjoyed making these popsicle themed crafts with your kids, you'll also like our Pineapple Walnut Preschool Craft Idea.
Also, don't forget to check out our blog for even more fun family craft ideas.
Let us know how your popsicle creations turned out in the comments section below.