If you're looking for fun preschool craft ideas, this painted walnut DIY is perfect for kids to do in the spring or summer. Crafts not only delight and comfort kids, but they also help them master new skills. When kids learn new skills, they gain confidence and learn to be patient and perseverant. This pineapple summer craft idea takes a little bit of patience, but your kids will have a ton of fun making these little pineapples and love spending time with you while they create!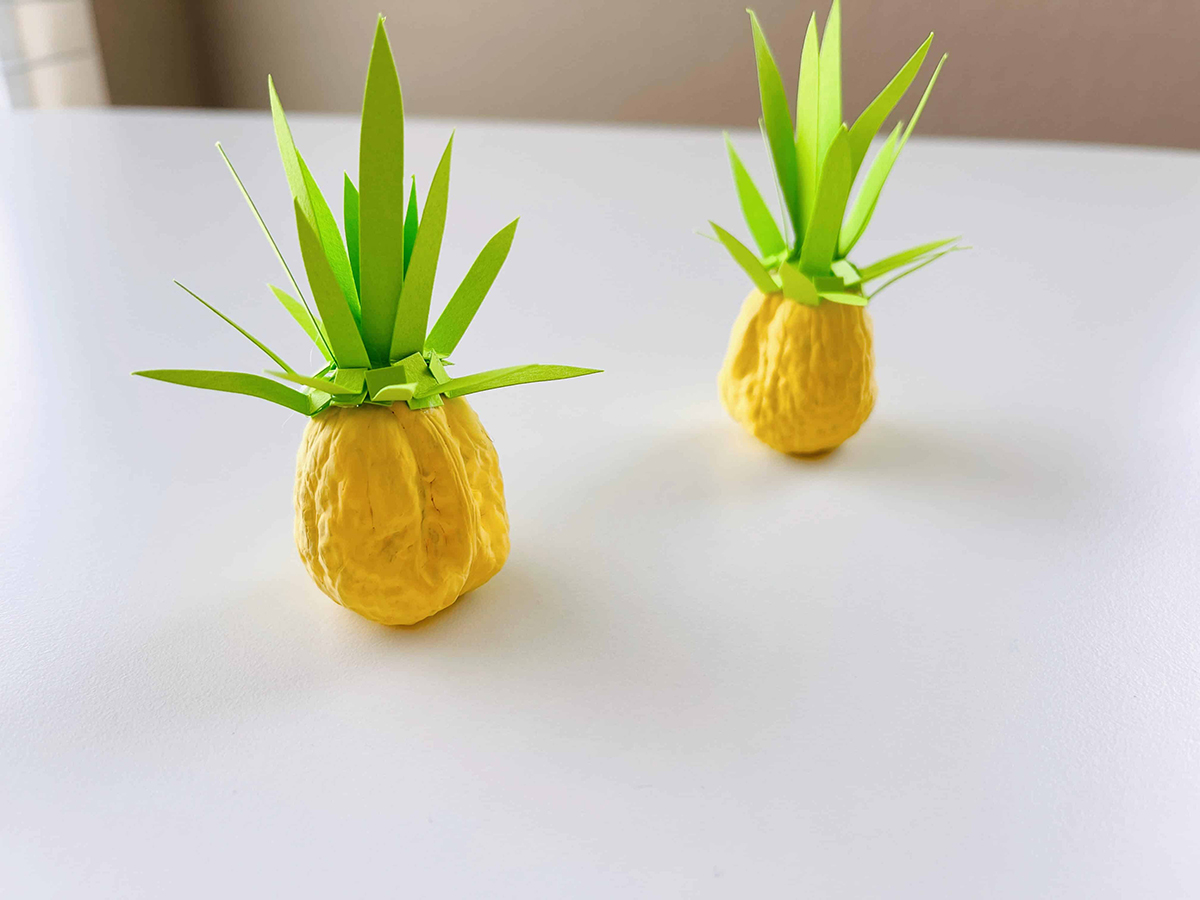 This craft was inspired by Studio DIY.
How to Make Painted Walnut Pineapples (Preschool Craft Idea)
Supplies:
Walnut

Yellow Craft Paint

Green Cardstock

Glue (Quick Drying Craft Glue or Hot Glue)

Scissors

Paintbrush
Step 1: Paint the walnut
Paint your walnut yellow and then set it aside to dry for around 30 minutes. We applied two coats, leaving each coat to dry in between, so the yellow really stood out.
Step 2: Cut out leaves
Cut 6-7 leaves out of green card stock in each of the following sizes. You may use these measurements as a starting point, but they don't have to be exact. If you're crafting with preschool kids, you'll want to help them with this part.
1-inch

1.5 inches

2 inches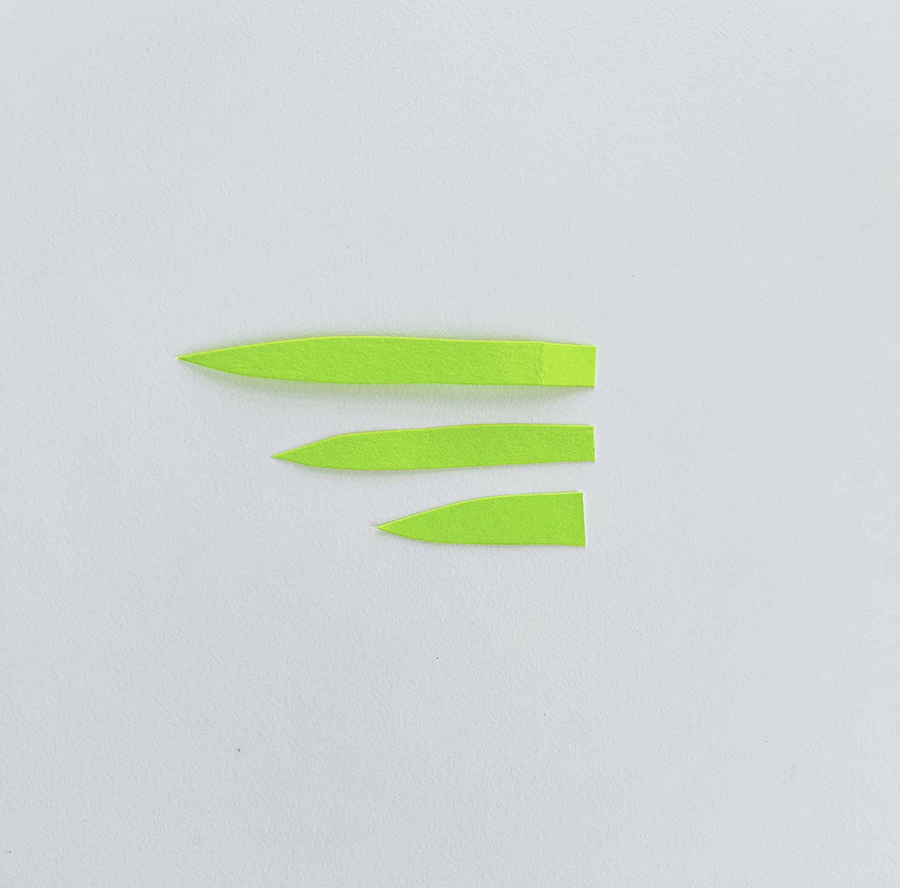 Step 3: Fold & Glue Tabs
Next, fold a little tab at the bottom of your longest leaf and hot glue it to the top of the walnut with the tab facing outward. Because you're crafting with preschool kids you'll have to use craft glue for this part.
You'll want to repeat this process for the medium-sized leaves. Remember to glue the medium-sized leaves just underneath your initial leaf layer. Position the leaves so that they fill in the gap between the leaves of the previous layer.
For the final layer, use your shortest leaf pieces, but glue them down with the tab pointing inward. Glue them on top of the tabs of the previous leaf row.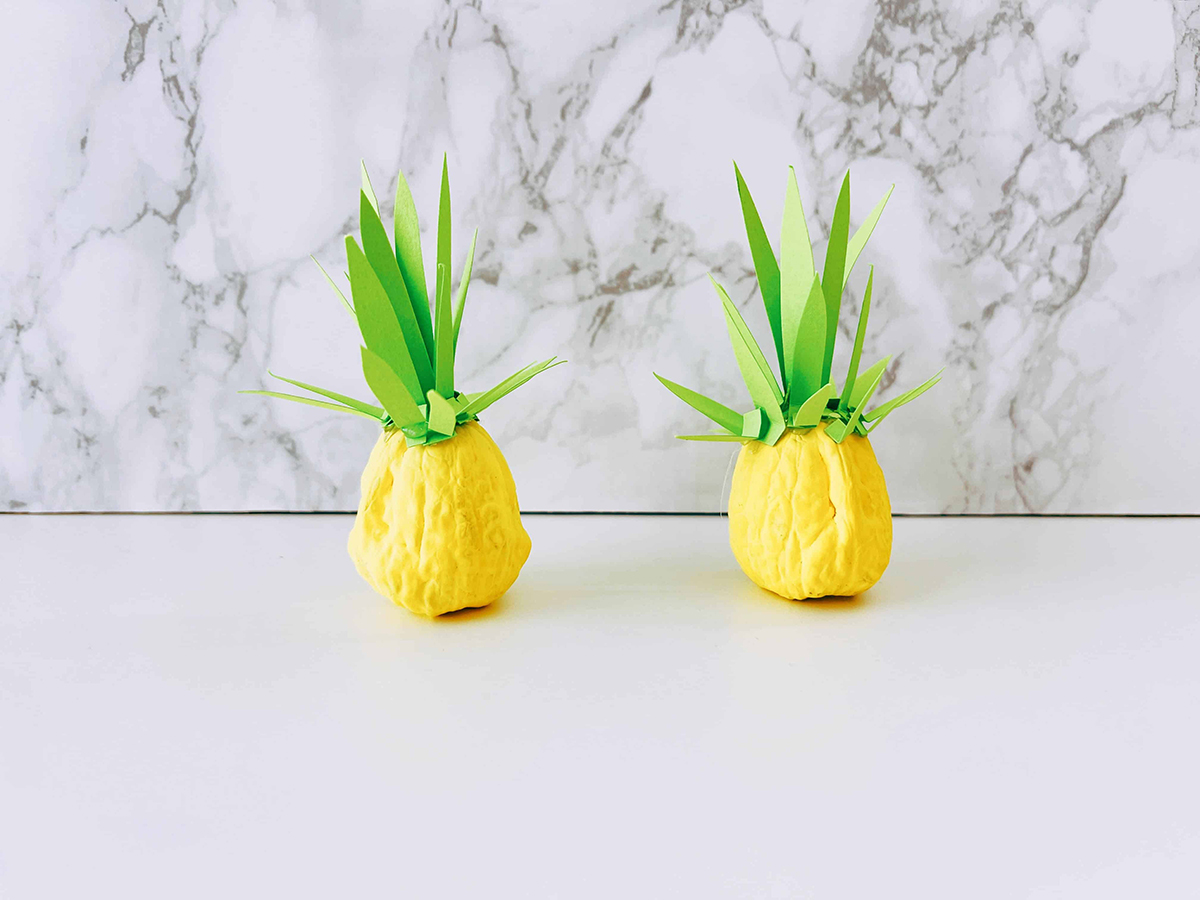 And that's all there is to it! You should now have a walnut pineapple with a realistic-looking crown.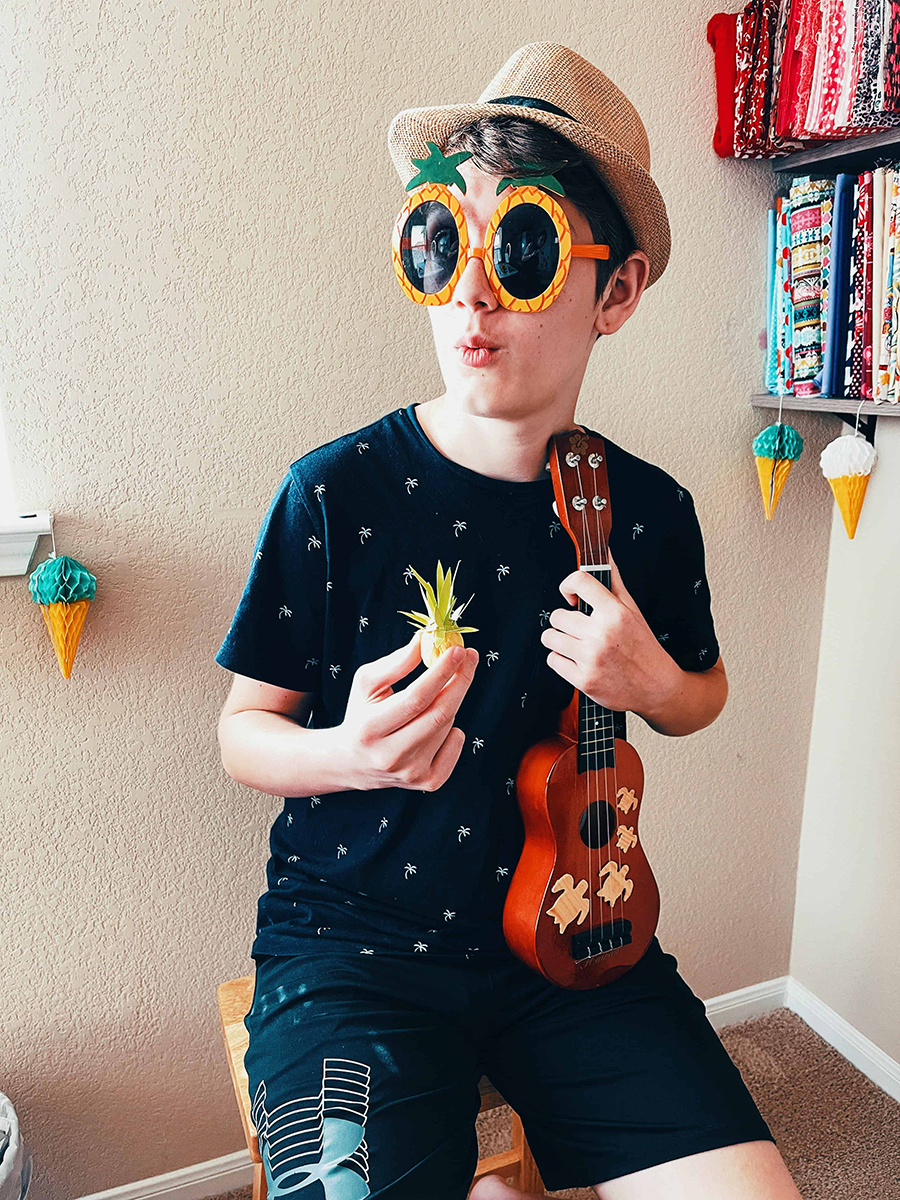 This DIY preschool craft idea is an excellent way to get your kids' creative juices flowing! Just think of all the other things they can create.
Be sure to visit our blog for more preschool craft ideas to make with your kids.