Our August ⛺ ADVENTURE AWAITS ⛺ new mom and baby subscription box is all about traveling and exploring. It features lots of wonderful items perfect for embarking on new adventures! This month's baby box included a green 'Mountains Are Calling' baby onesie, a travel changing pad, diaper disposal bags, a set of zippered travel totes for both mom and baby, and so much more!
So come on, let's take a closer look!
About Our New Mom & Baby Subscription Box
Our Deluxe Box features 7 - 10 premium full sized products while our Essentials Box features 4 - 6 premium full sized products.
This post covers all of the items featured in the various new mom and baby subscription boxes we sent to our subscribers this month. Please note that not all the items listed in this post were included in a single box.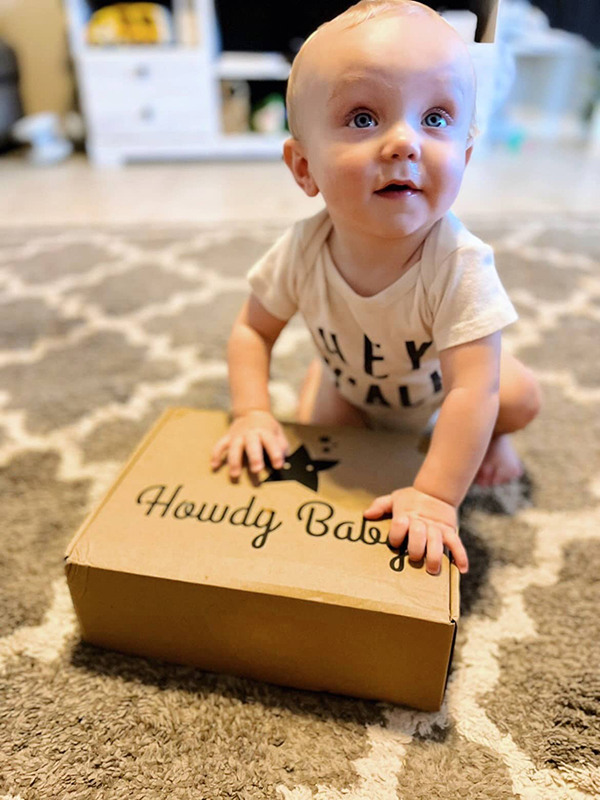 August 2022 New Mom & Baby Subscription Unboxing
If this is your first time ordering one of our new mommy and me subscription boxes, please note that we personalize each box to your baby's age and developmental stage.
This means that the items in your box may differ slightly from what's shown in this post depending on the options you selected during checkout.
Sweet Living Goods
You won't have to travel far to find adventure with this rustic stainless steel mug! Whether you're sipping coffee in the morning, tea in the evening, or something else in between, this 11-ounce mug is perfect for enjoying both hot and cold beverages on your next family camping trip or outdoor adventure.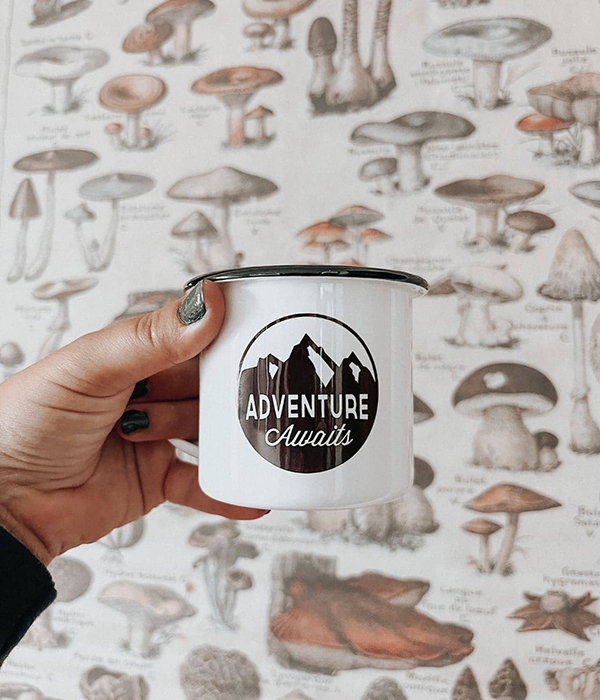 Moonlight Makers
Whether in the backyard or at the park, your little explorer will be ready for any adventure in this green hand-crafted baby onesie. This adorable green baby onesie was the ideal addition to this month's new mom and baby subscription box!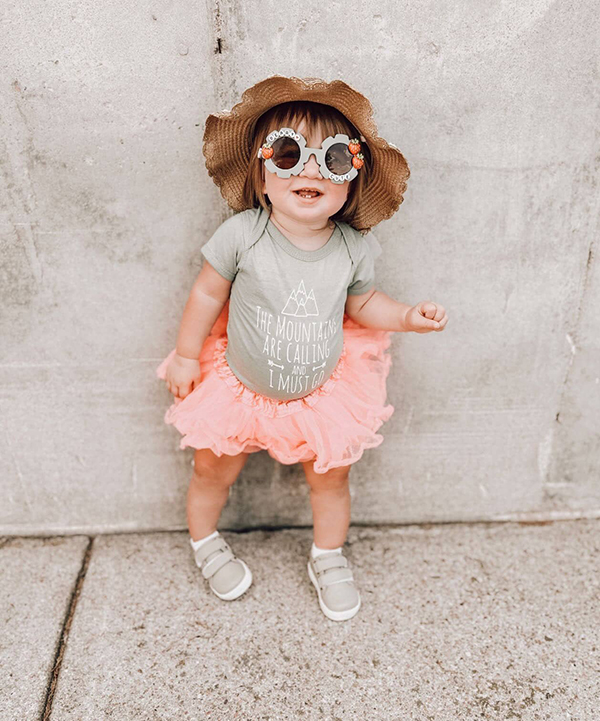 It's made with 100% cotton and has a three-snap leg closure for easy on-the-go changing!
Pearhead
Mom and baby will be ready to hit the road with these zippered canvas travel tote pouches.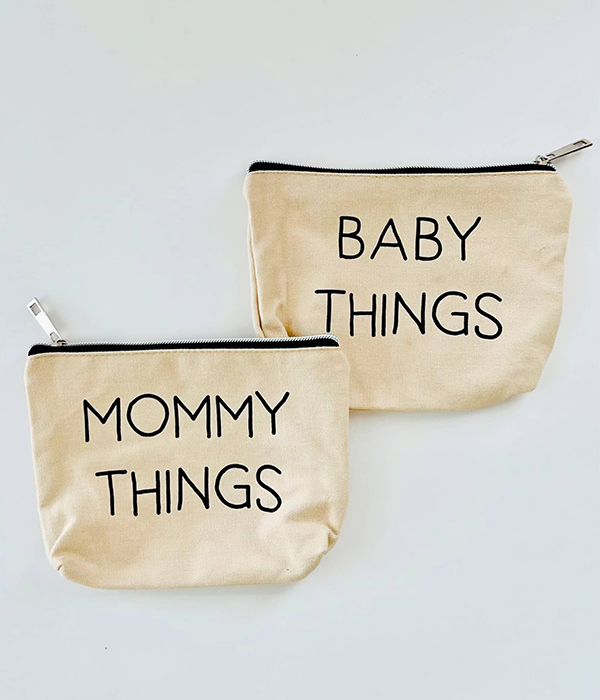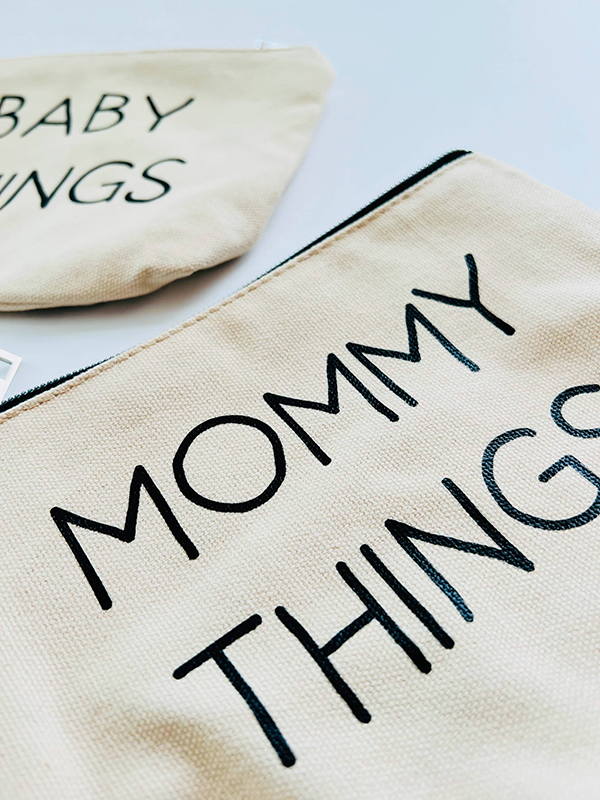 They're perfect for storing and organizing all of mama and baby's essentials and they're small enough to fit in your diaper bag or purse — so you can take them with you on your next adventure!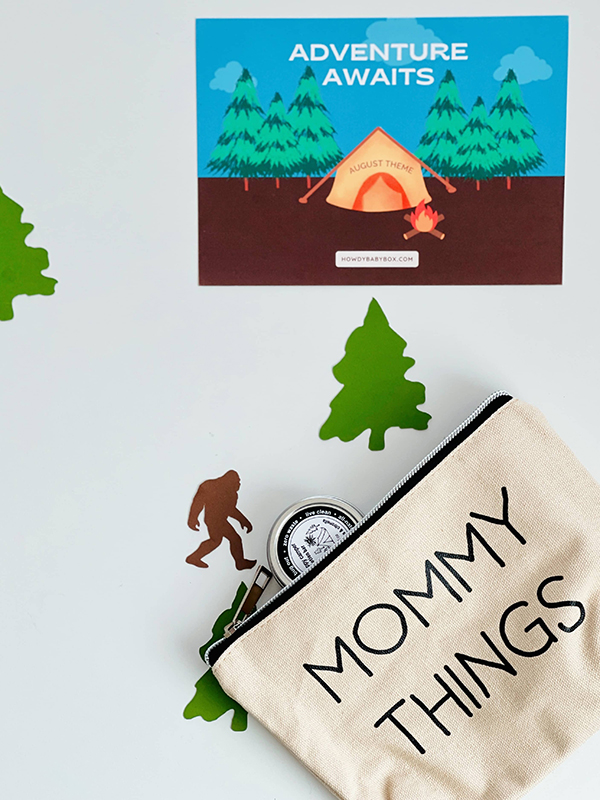 Mimochai
Our monthly new mom and baby subscription box wouldn't be complete without a book to enjoy!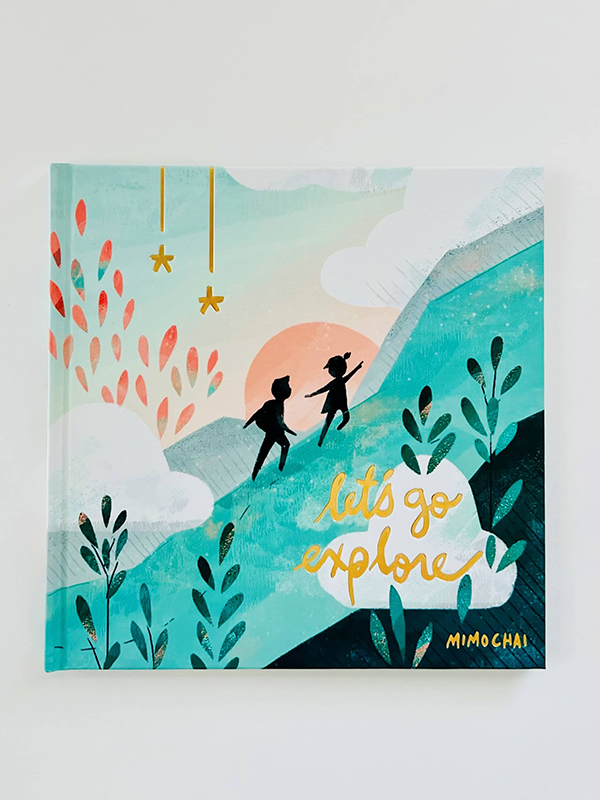 From new beginnings to far adventures, this beautiful hardcover book is adored by both littles and grownups alike.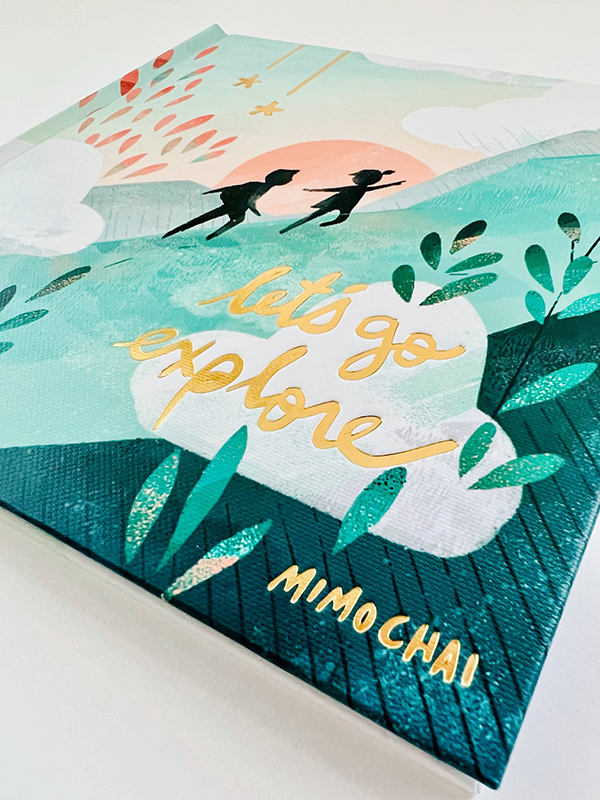 Follow two explorers as they trek through the different stages of their journey, from discovery to being lost and back again.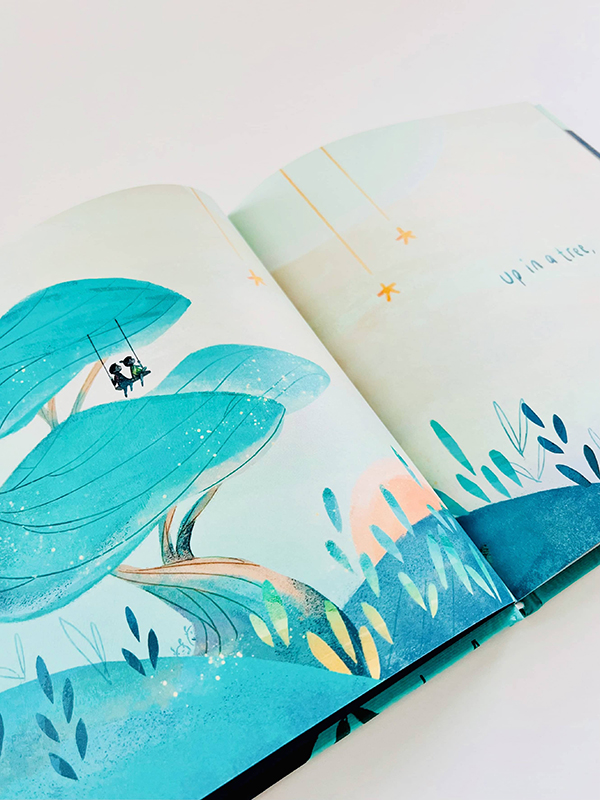 Three Yellow Starfish
Say cheese, smile, and snap! Your budding travel photographer can capture all of the special moments on your next adventure with this lovely pretend play camera.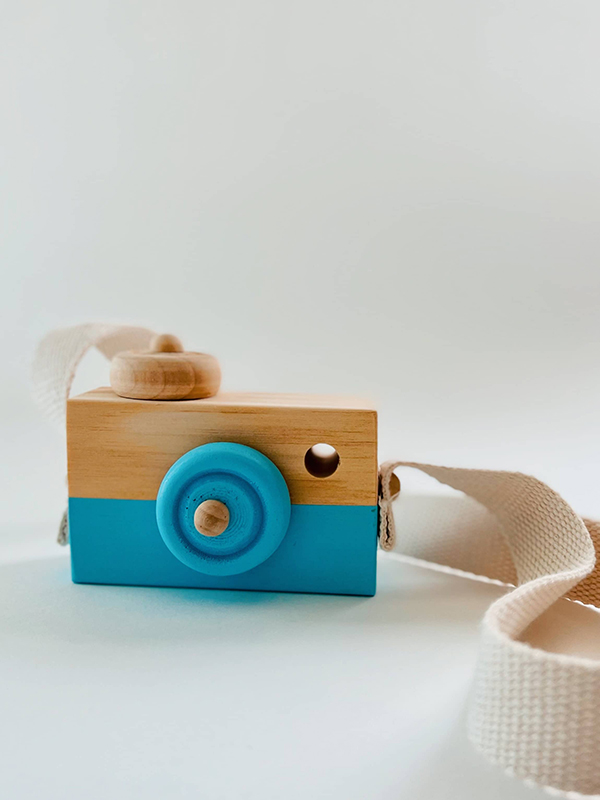 Modern and minimal, this wooden Montessori camera fosters pretend play and also makes a fantastic addition to your little one's nursery decor.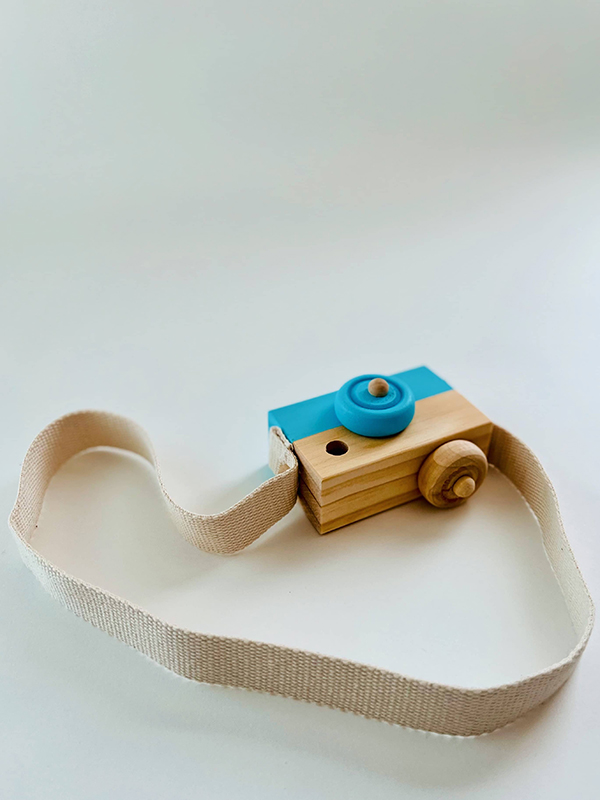 Wooden Worm Clutching Toy
Begin Again
Some of our new mom and baby subscription boxes came with this adorable wooden earthworm pal instead of a toy camera this month.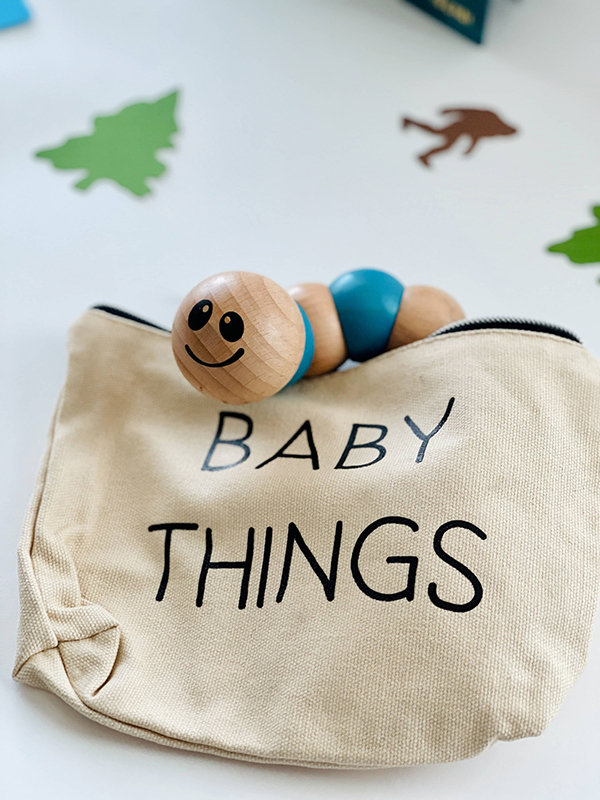 You'll be ready for the ultimate outdoor adventure with this delightful earthworm pal by your side!
This wiggly worm toy is perfect for developing baby's fine motor skills. Your little adventurer will love grasping, pulling, and twisting this chunky wooden toy.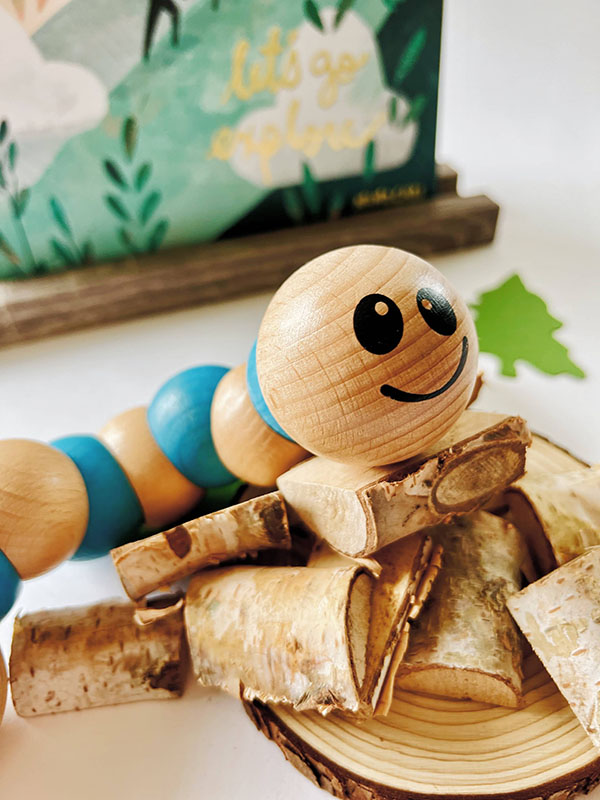 Made from sustainably harvested rubberwood, this twisty worm will keep little hands busy for hours!
KeaBabies
This baby travel changing pad is an absolute lifesaver when you're on the go.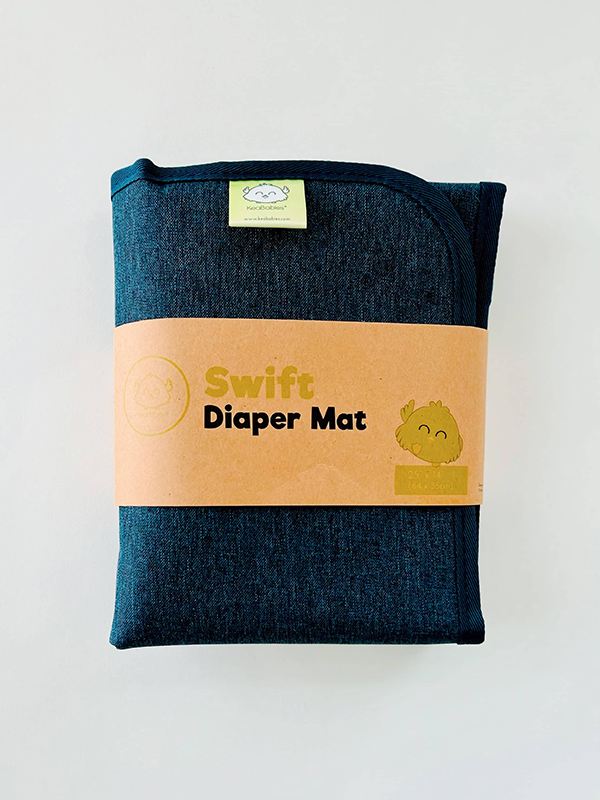 Its one-hand use design makes it easy to unfold making diaper changing quick and easy when you're out and about.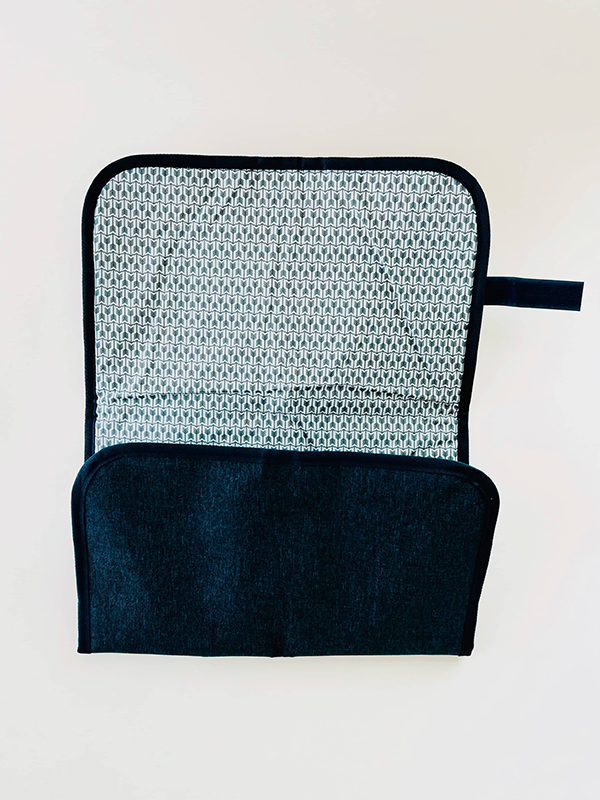 When unfolded, this baby travel changing pad is extremely spacious, giving baby plenty of room to move around.
Ubbi
Changing diapers on the go is easier than ever with Ubbi's retractable bag dispenser.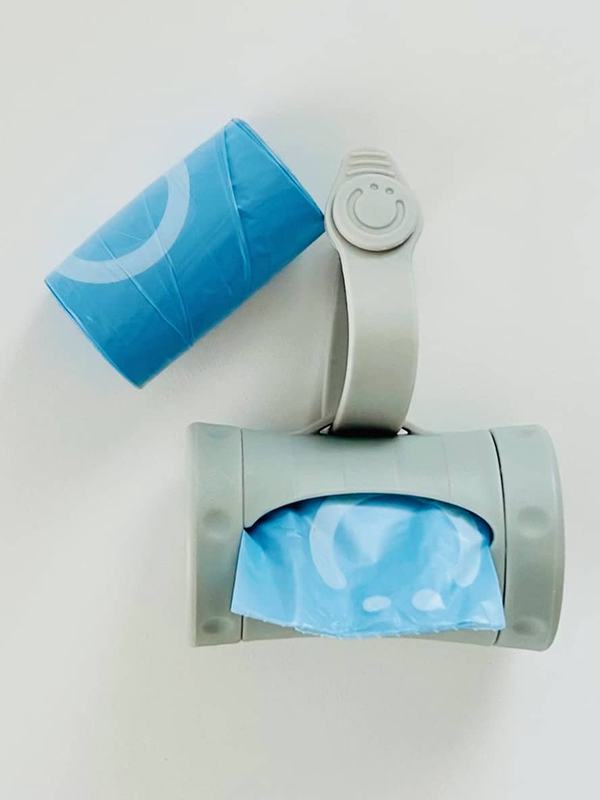 It includes two rolls of 12 lavender-scented diaper disposal bags to help eliminate dirty diaper odors during changes. If you pull out too many bags, you can use the knob on the side to retract the bag into the container.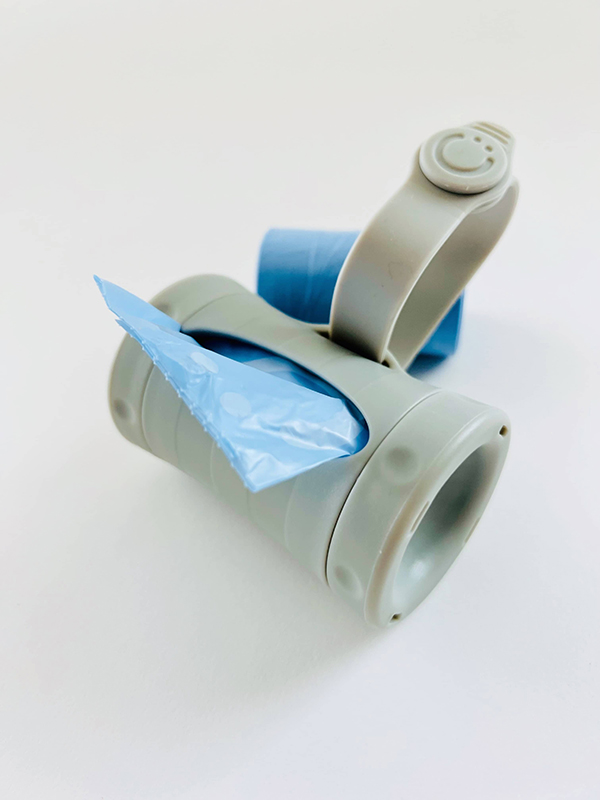 This travel essential makes the perfect addition to this month's adventure themed new mom and baby subscription box! It's small and compact so it easily fits in your bag. The convenient silicone strap also makes it easy to hang from a stroller or diaper bag.
Ubbi
Keep your diaper bag smelling fresh with on-the-go bag refills! Each roll contains 12 individually perforated diaper disposal bags that are easy to pull, for a total of 36 bags.
These handy lavender-scented baggies keep bad odors and germs at bay.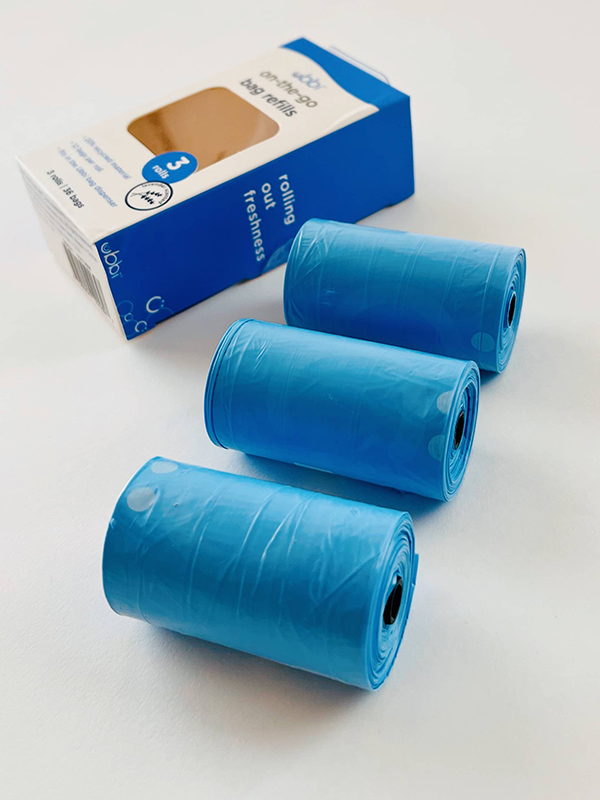 They're perfect for storing everything from dirty diapers to soiled clothes. They also work great for leaking bottles and anything else that you need to keep closed until you get home.
Savoy Active
You won't want to leave home without these organic baby wipes!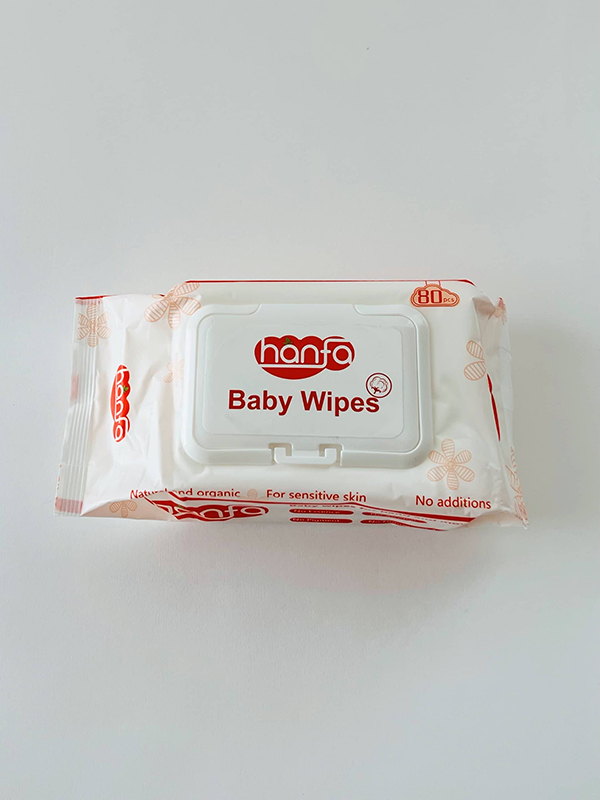 Made with 99% purified water and zero harsh chemicals, these fragrance-free hypoallergenic wet wipes are safe and gentle enough to use on baby's bottom, hands, and face.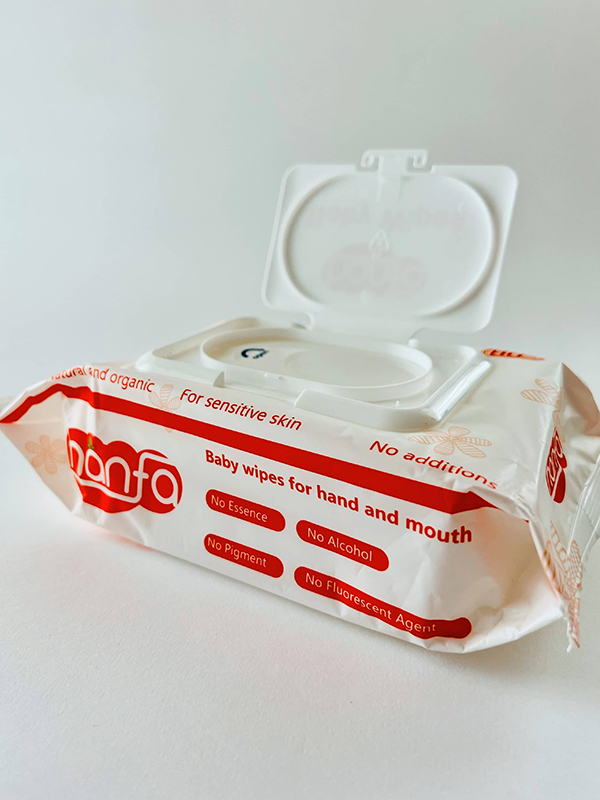 They're also the ideal companion to the baby travel changing pad featured in this month's new mom and baby subscription box.
Would you recommend this month's new mom and baby subscription box?
Please share your thoughts by leaving a comment below. Also, be sure to check out what came in our older children's subscription box this month for even more amazing goodies!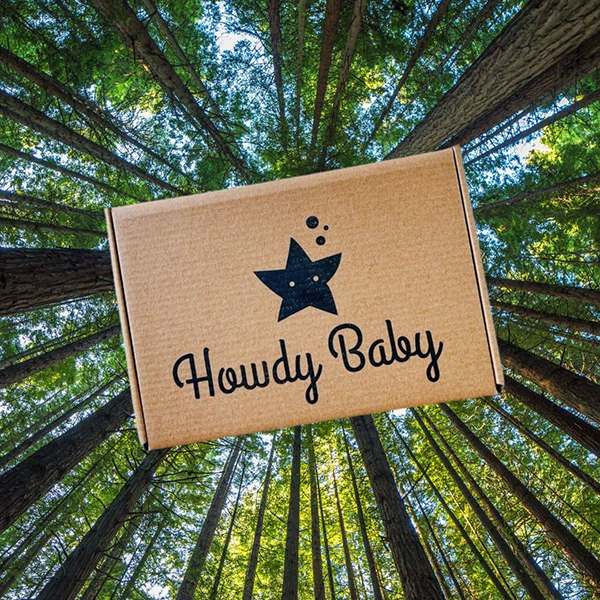 Learn more about the Howdy Baby Box on our about page and sign up for a monthly delivery to discover new family-friendly products together!