Our July 2023 'A Walk On The Wild Side' subscription box for girls and boys came packed with so many finds for both you and your kiddo to enjoy! This month, we're taking a thrilling trip to the heart of the jungle with a fantastic animal balance game, toy binoculars for kids, a wooden crocodile toy, alligator t-shirt, and more! Let's take a look at what other jungle-themed surprises are waiting in this month's Howdy Kids Box.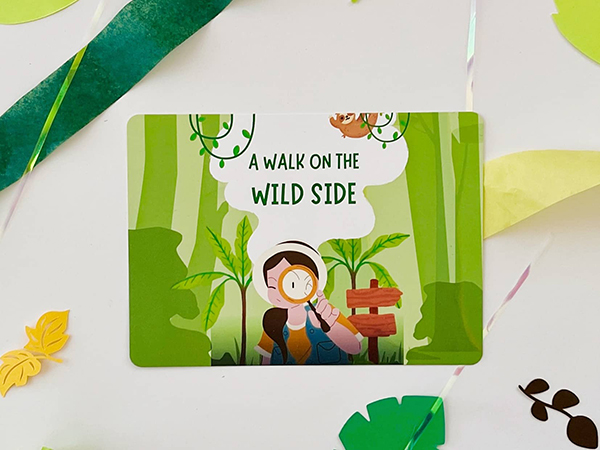 About our Howdy Kids subscription box for girls and boys
Every month, our Howdy Kids Box comes filled with a treasure trove of themed goodies for you and your kiddo to uncover together. We hand-pick everything that goes in the box to inspire those oh-so-special moments of togetherness and fun between you and your little ones. We choose every item with one mission in mind: sparking priceless bonding time and creating shared memories.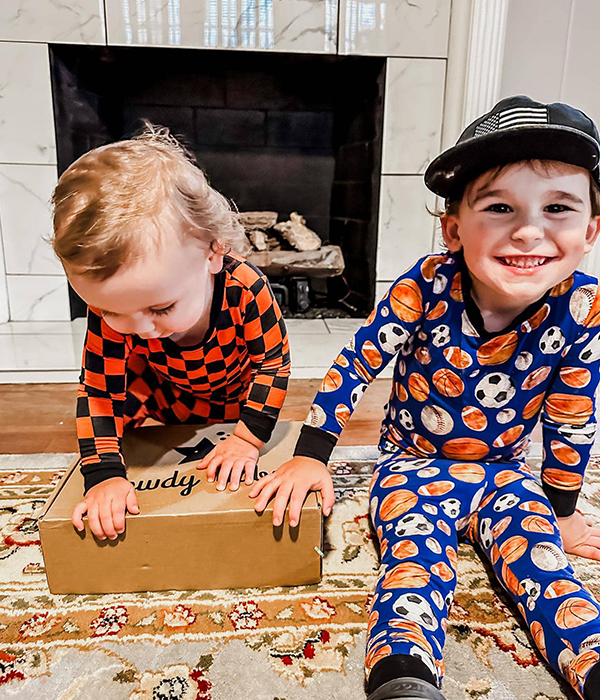 Inside, you might stumble upon a delightful storybook or an exciting game that the whole family can enjoy. Check out the awesome items we featured in previous month's subscription boxes for girls and boys or subscribe now to reserve your next box.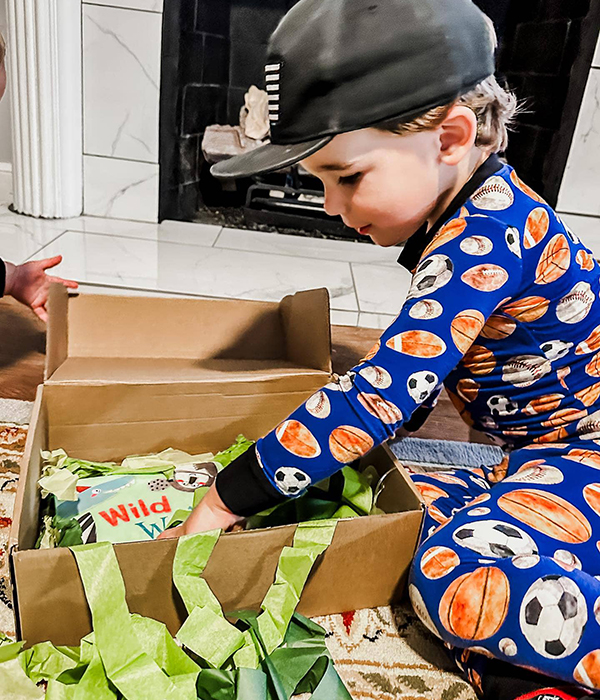 Subscription Box for Girls & Boys - July 2023 Unboxing
Get ready to swing into the jungle, because it's time to unbox all the wonderful goodies featured in this month's "A Walk On The Wild Side" Howdy Kids box.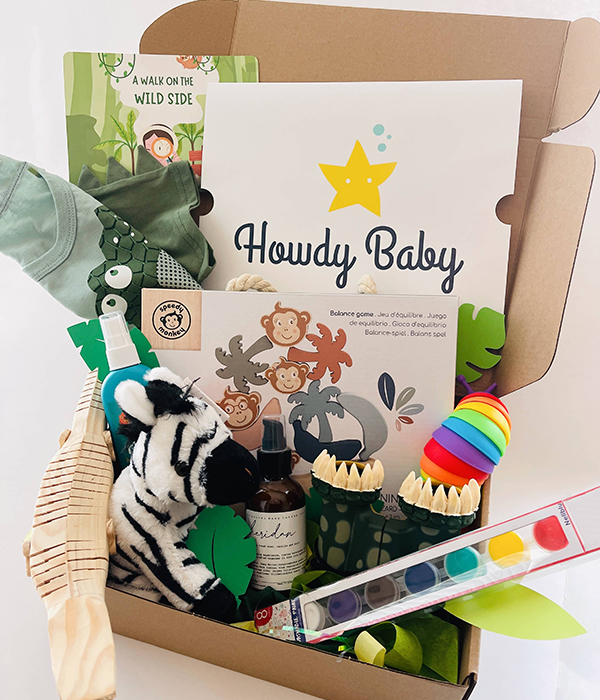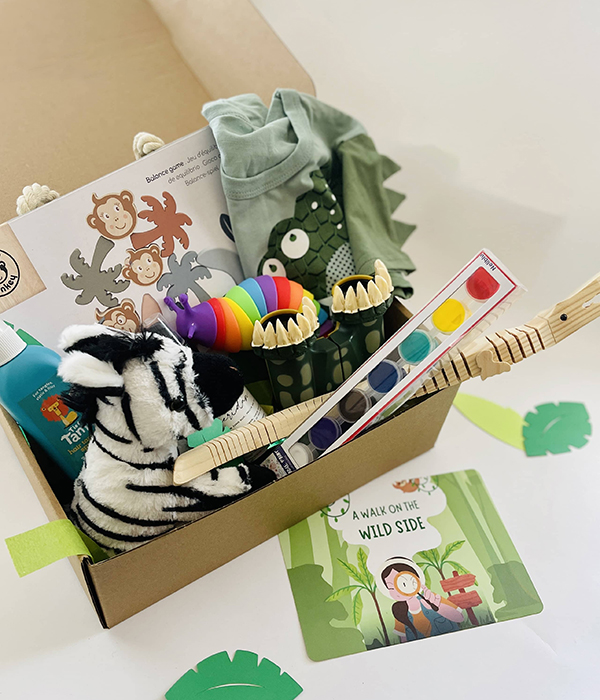 Botanical Body Lotion (For Mom)

Skin Revival
This tropical treat locks in moisture, leaving your skin smooth and hydrated. The sweet and fresh notes of garden mint, vanilla, and fruit are simply irresistible!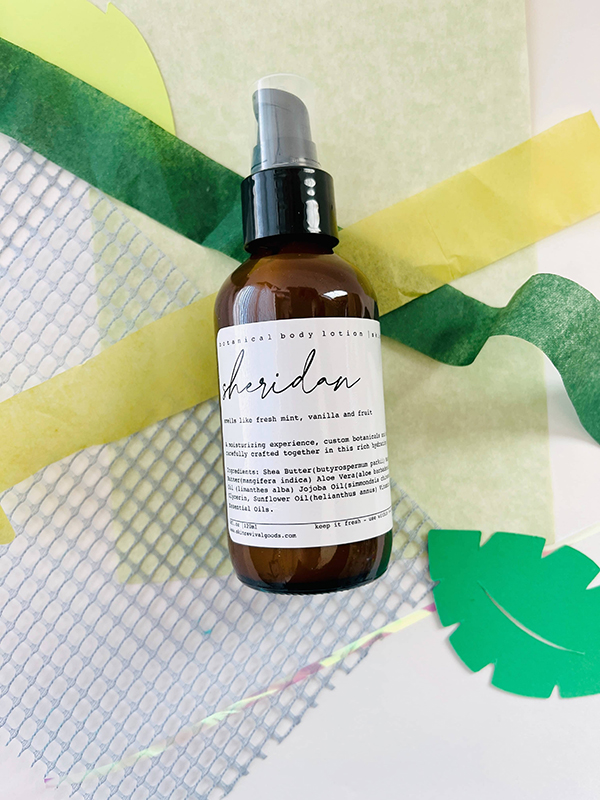 Rainbow Sensory Slug Toy

Blue Ridge Toys
This interactive jungle buddy is designed to keep your little explorer's hands busy and their focus intact, even amidst the chaos of the jungle!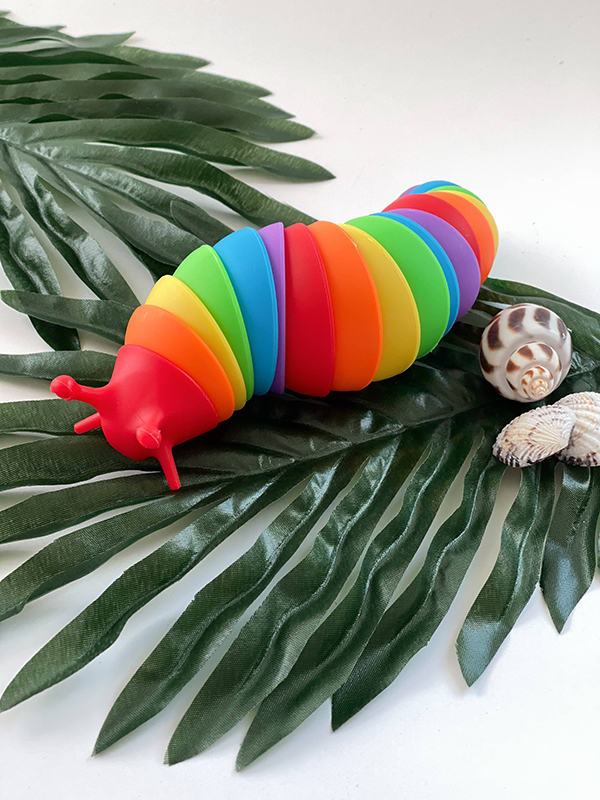 Your kiddo can twist and turn this flexible sensory toy in all sorts of ways to improve their finger dexterity. We featured it in this month's subscription box for girls and boys because it's perfect for little hands that love to fidget!
Alligator T-Shirt

Citizen Vogue
Whether they're climbing trees or crawling through imaginary caves, this alligator t-shirt will make your little one feel like a true jungle explorer!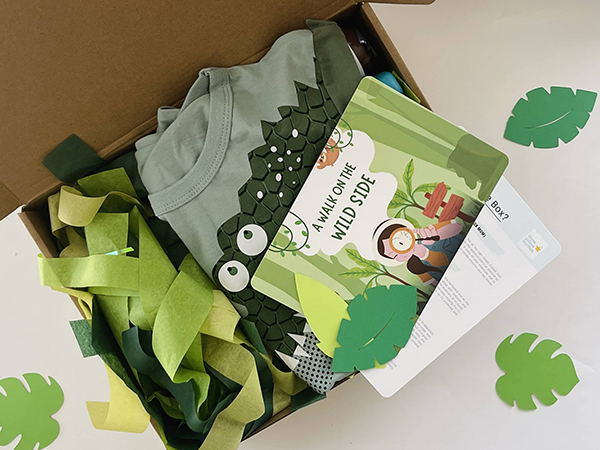 It's thoughtfully designed with comfort in mind, so your kiddo can roam freely and stay comfy and cool while exploring the jungle.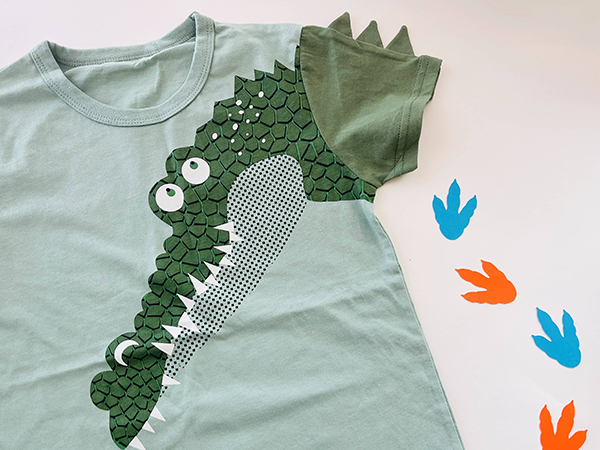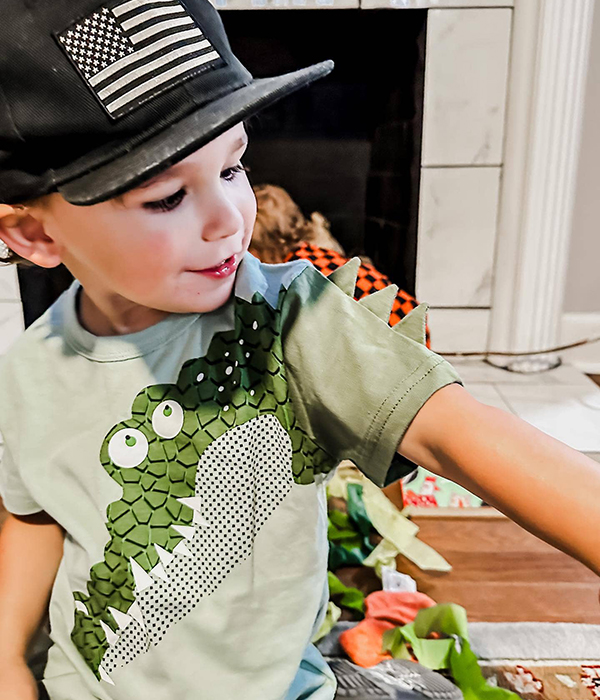 Jungle Animal Balance Game

Speedy Monkey
Get ready to swing into action with the fun activity that came in this month's subscription box for girls and boys!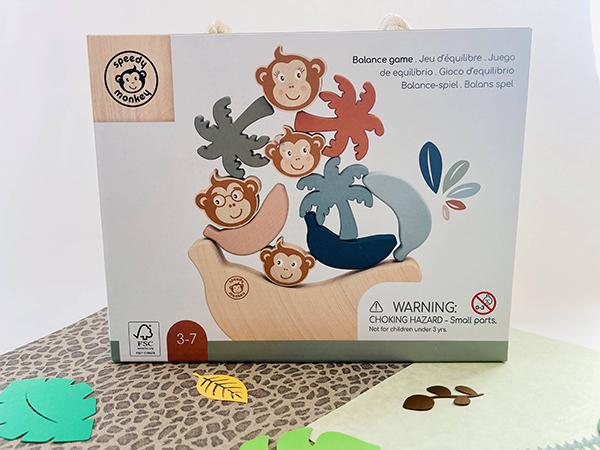 This beginner-friendly jungle animal balance game helps little explorers learn important skills like patience, concentration, logic, and fine motor skills.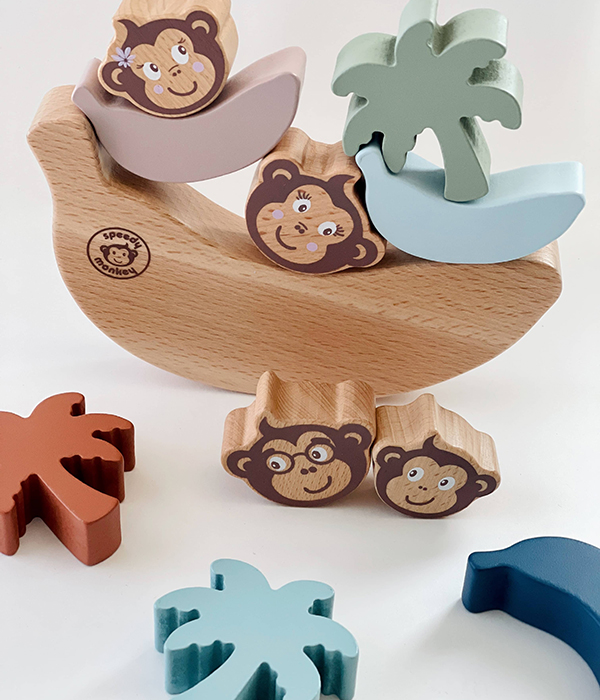 It's crafted from sustainably sourced wood from FSC® certified forests, so you can rest assured that you're doing your part to protect the jungle.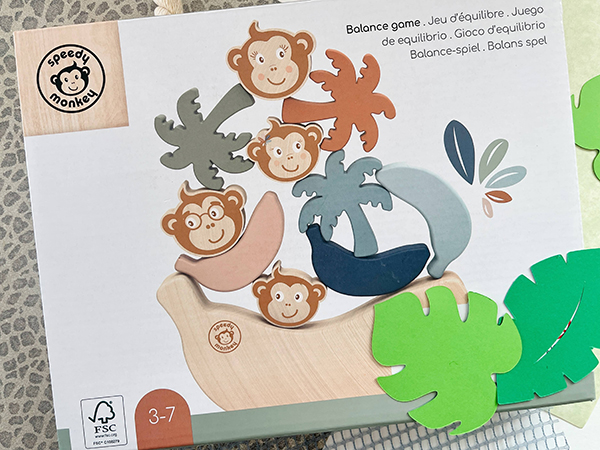 Wooden Toy Crocodile Craft Kit

Three Yellow Starfish
Bring the jungle to life with this fun craft activity!
Your little one will have an absolute blast turning their wiggly wooden crocodile toy into a fierce jungle creature while also practicing their fine motor skills — just like a true explorer of the wild!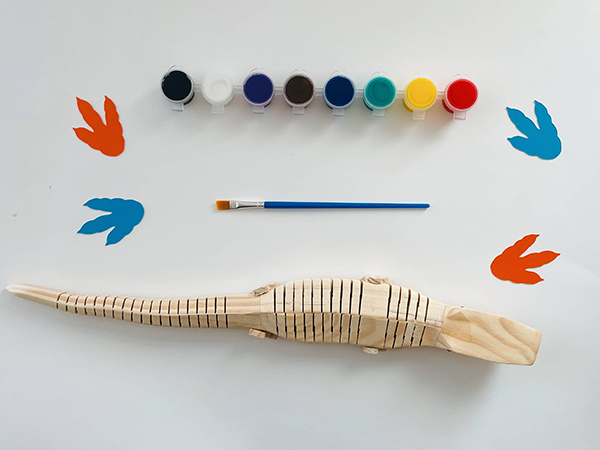 This craft kit comes with a wiggly alligator, a paintbrush, and a paint pod with 8 jungle-inspired colors.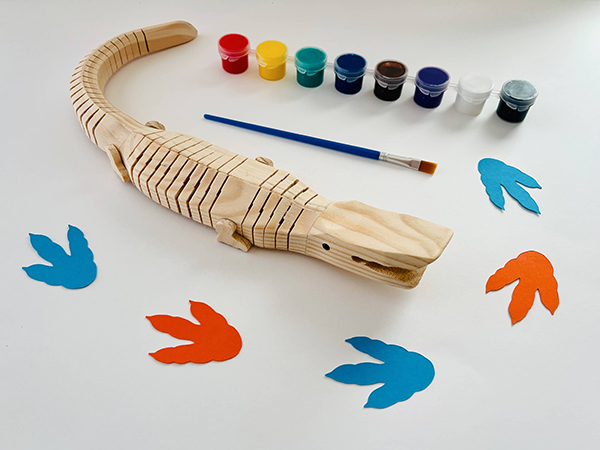 Don't forget to give your gator a fierce name when you're all done!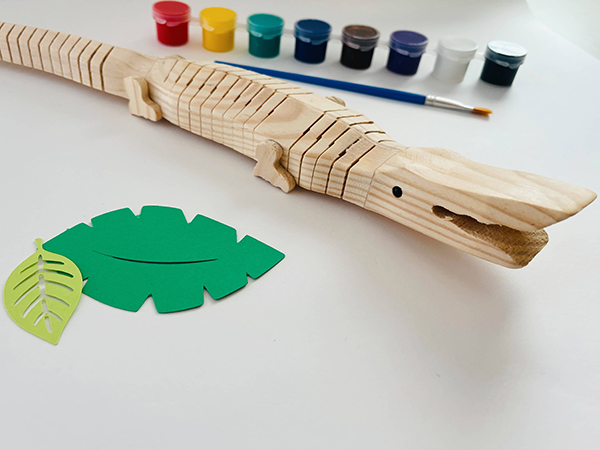 Hair Taming Mist

T is for Tame
With a wild blend of natural ingredients, this taming mist spray roars into action, tackling your little one's unruly mane. We featured this jungle gem in all of our July baby and kids subscription boxes for girls and boys.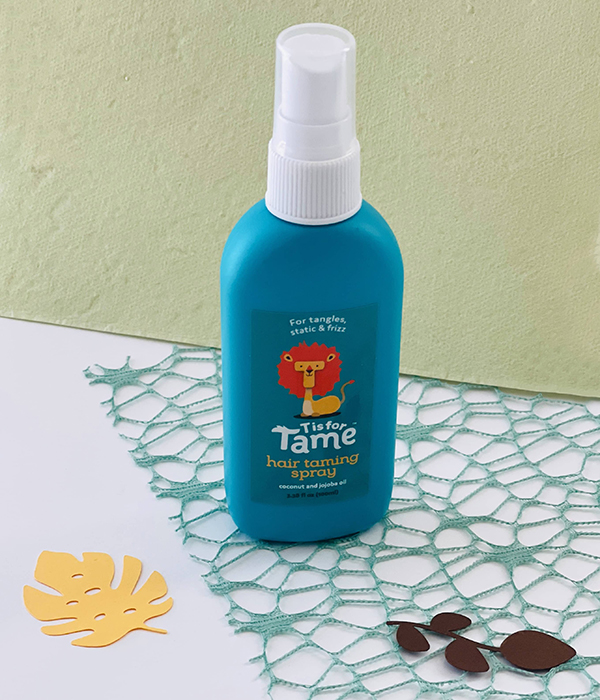 Beastly Binoculars Kids Toy

Wild Republic
Get ready for some wild animal sightings with these beastly kids toy binoculars!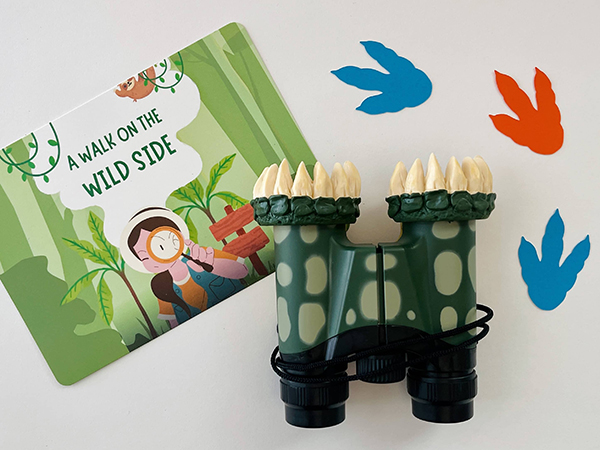 With their scaly green skin and row of sharp crocodile teeth around the lenses, they'll blend right in with the wild. The powerful 4.5" x 29 magnification helps you spot all kinds of amazing creatures.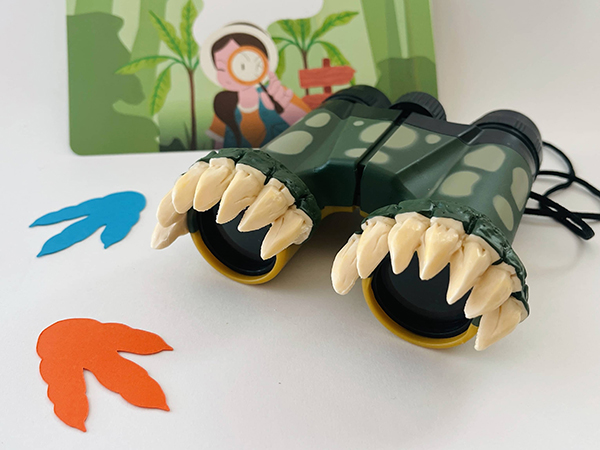 Turn the focus dial to zoom in and bring your jungle adventures into sharp focus. It's the perfect addition to your explorer toolkit.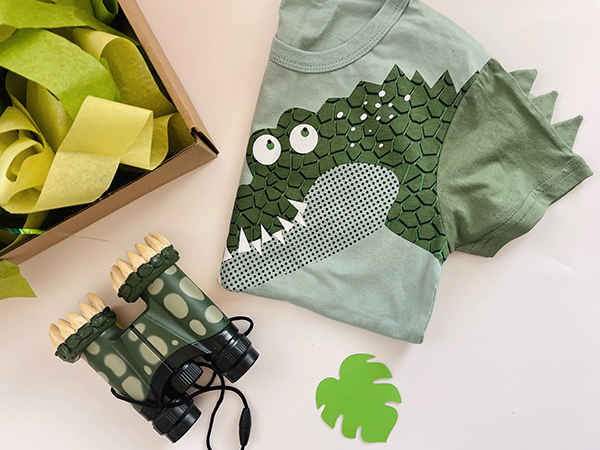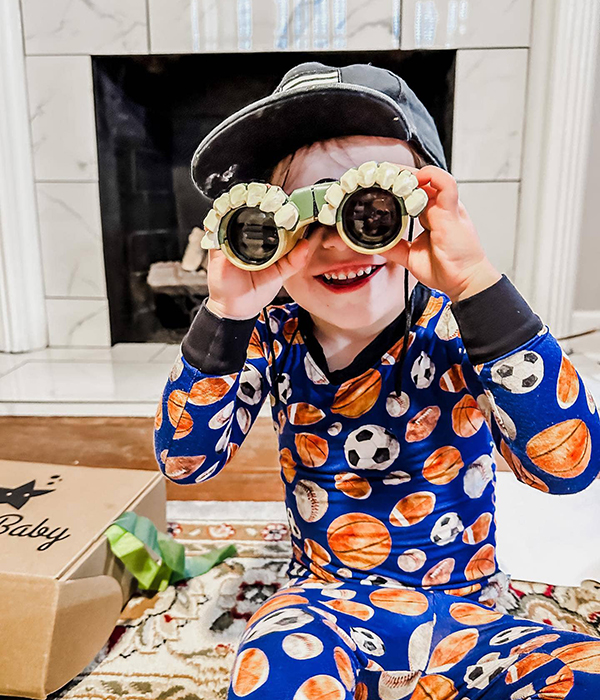 Stuffed Animal Plushie

Wild Republic
This plushie is the perfect friend to bring with you on your wild jungle adventures!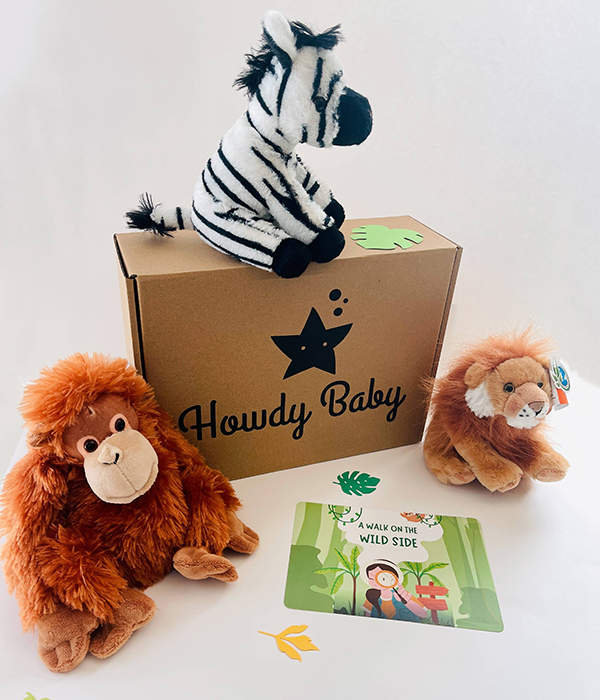 This month, every baby and kids' subscription box for both girls and boys included a zebra, lion, or orangutan plushie.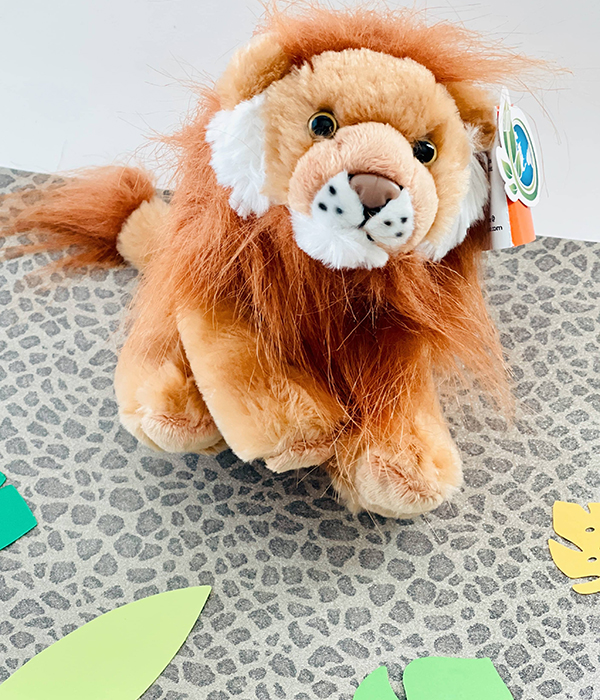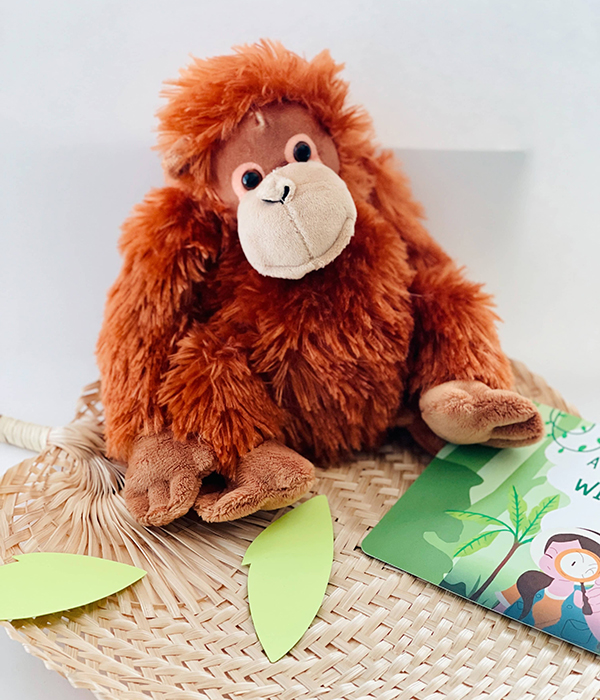 So, which one did you get in your box this month?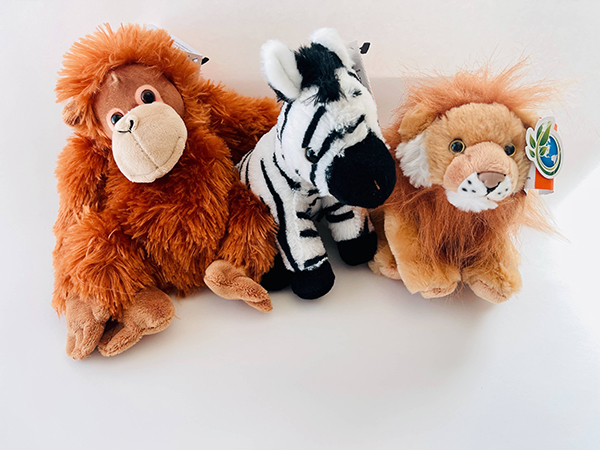 July 2023 - Subscription Box for Girls & Boys - Final Thoughts
This month's jungle inspired subscription box for boys and girls is a fantastic way to introduce your child to the wonders of the jungle in a fun and interactive way. We'd love to know - what sparked joy for your little explorer in this month's box? Go on, share your favorites in the comments!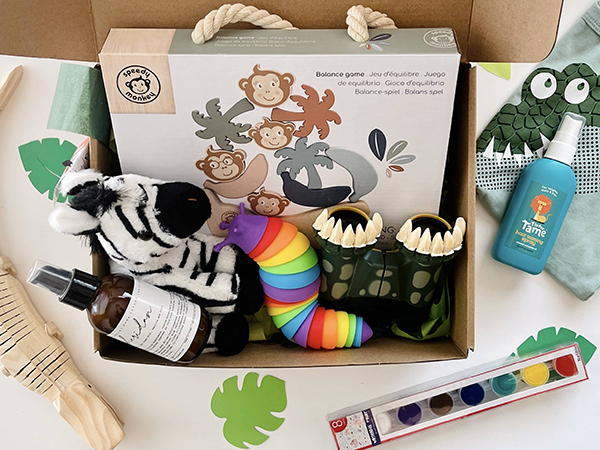 Subscribe today and take a peek at what the August 2023 box theme will be. Also remember to explore all the fun-filled goodies in our Howdy Baby box this month!