October is here, and you know what that means... it's time to cozy up and welcome all things fall with our October 2023 'Pumpkin Spice & Everything Nice' Howdy Baby subscription box!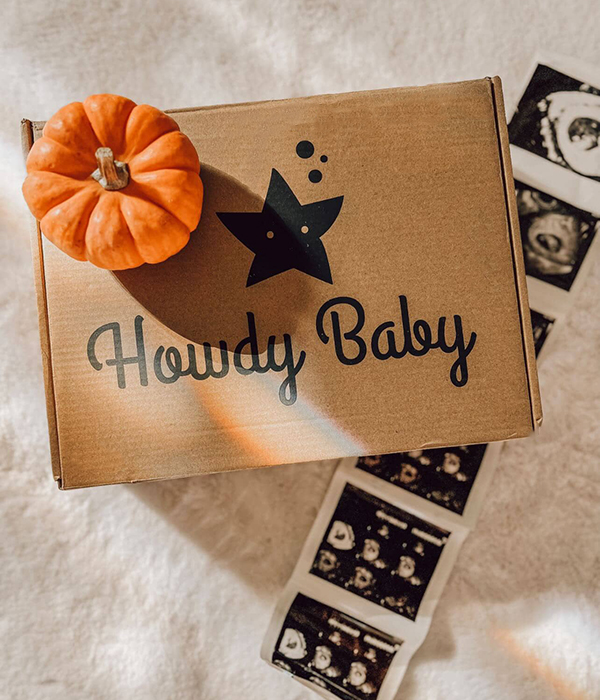 This month's theme is all about celebrating those simple, heartwarming moments and making every day a special occasion. So, we've put together a baby subscription box that's just as warm and comforting as your favorite pumpkin spice latte. It's filled to the brim with goodies that both you and your little one will fall in love with.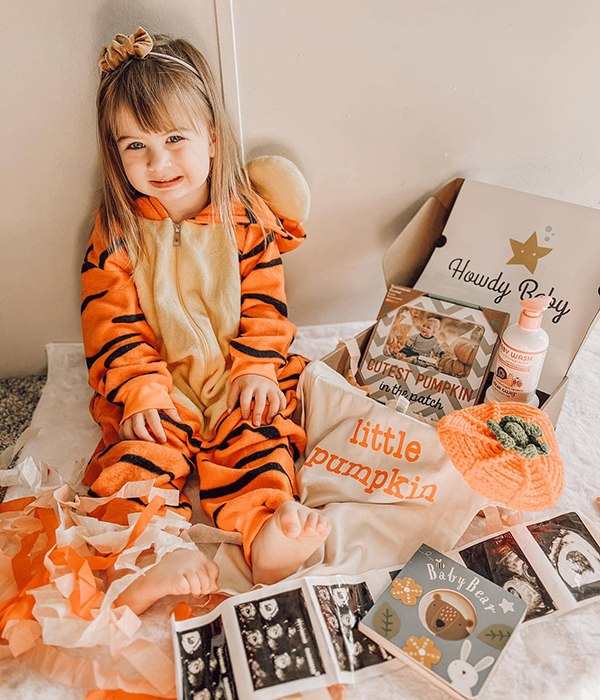 So, are you ready to see what pumpkin-spiced treasures await? Grab a comfy spot, maybe a pumpkin spice-flavored snack, and let's kick off this unboxing party!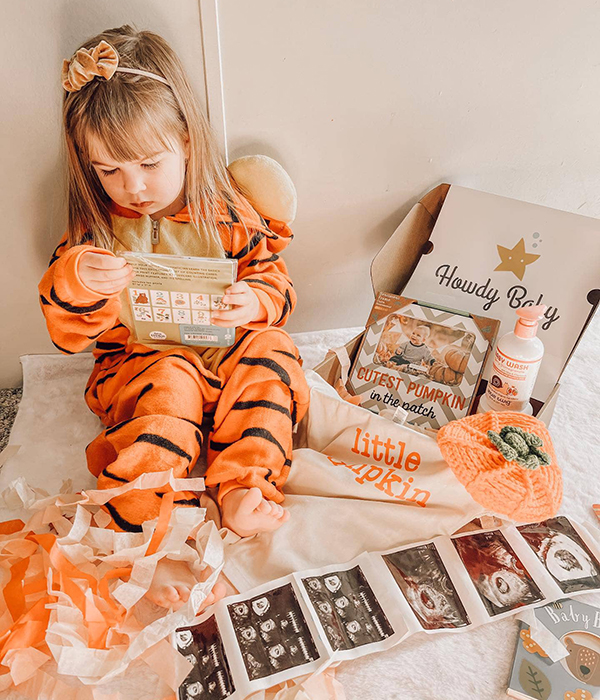 Pumpkin Spice Sugar Scrub (For Mom)

AMINNAH
Get your autumn glow on with this Pumpkin Spice Sugar Scrub. It's like a fall spa day in a jar!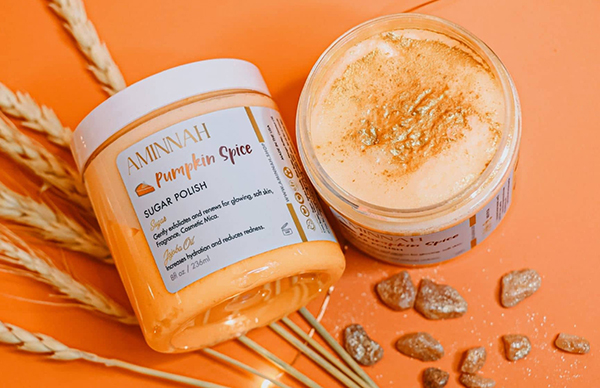 It exfoliates, cleanses, and moisturizes with pure, natural ingredients and we featured it in all of our baby and kids subscription boxes this month because it'll have mom feeling those fall vibes in no time!

Three Yellow Starfish
Cozy, cute, and oh-so-fall! This adorable knit pumpkin hat is soft, snug, and perfect for all your fall festivities! It's the cutest way to celebrate the season.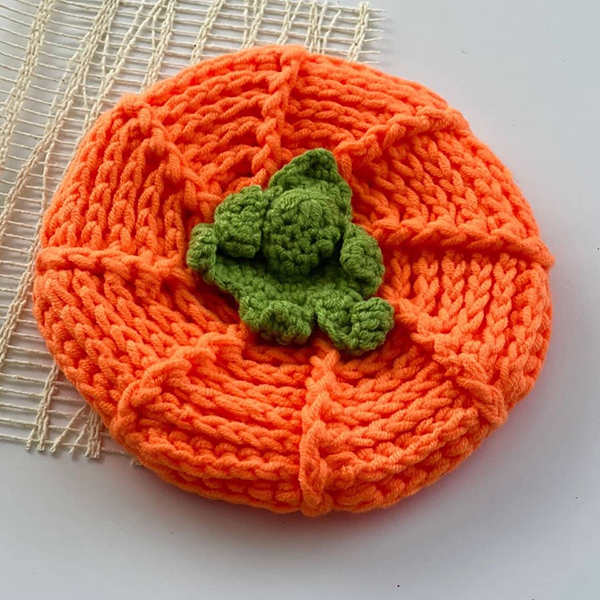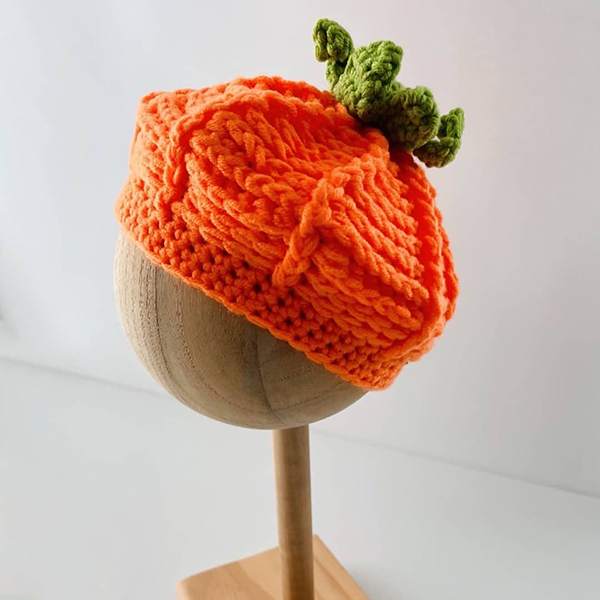 Cutie Pie Onesie

Dorothy's Reason
The cute-as-pie baby onesie featured in this month's Howdy Baby subscription box is perfect for autumn festivities and fall photo ops! Made out of a polyester cotton blend, it's soft and comfy against baby's skin.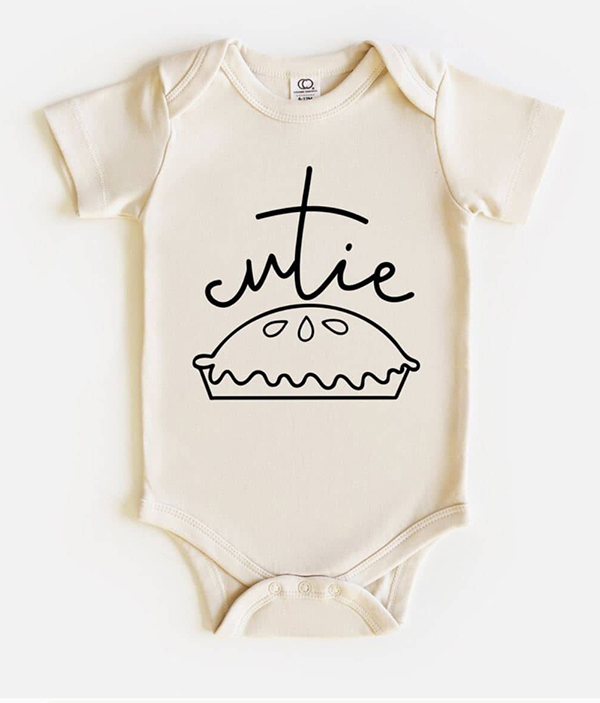 Maple Leaf Teether

Three Yellow Starfish
Catch those fall feels with this adorable wooden teether! Cute, eco-friendly, and just right for your little one, this leaf-shaped baby teether is made from smooth natural wood. It's perfectly sized for little hands to hold and soothes baby through those tough teething moments.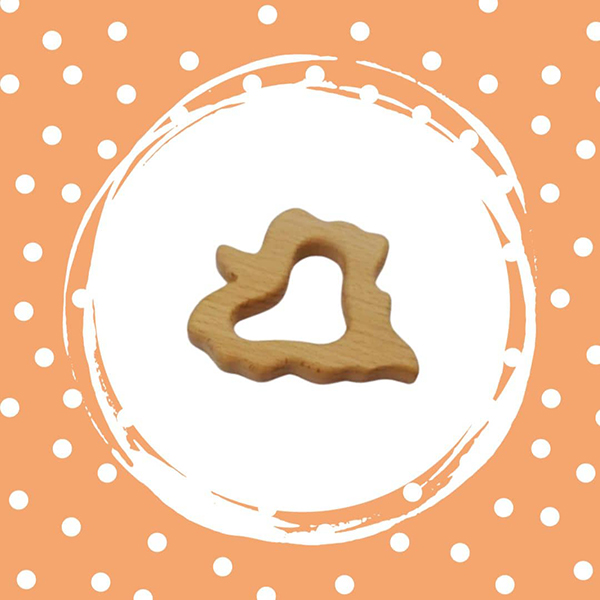 Sea Urchin Studio
Count along and watch the magic of learning come to life with this darling cart set! Printed on high-quality heavyweight card stock, they're not just educational but also durable.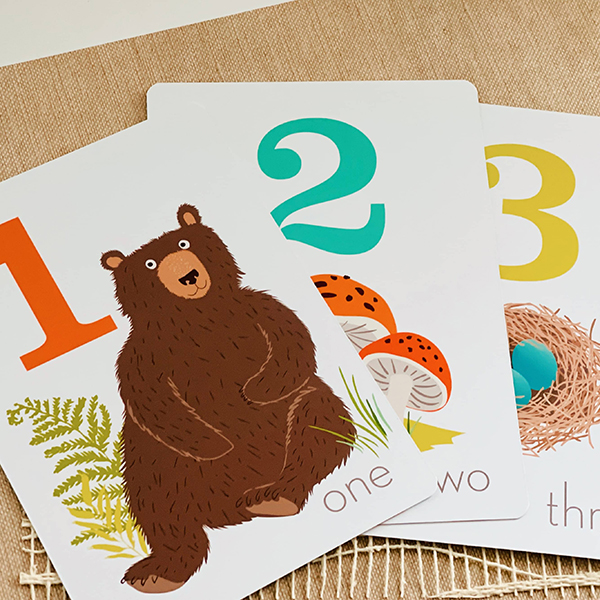 Whether you choose to frame them together or create a whimsical wall border, we wanted to include these prints in this month's baby subscription box because they're sure to add a touch of fall magic to your little one's space!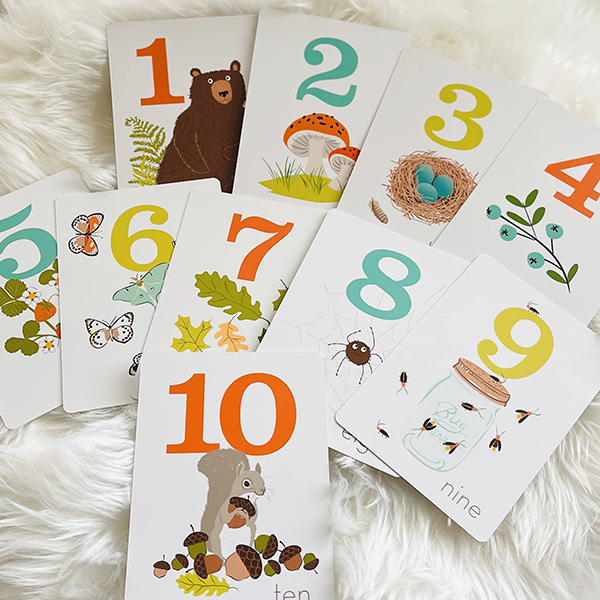 Kate & Milo
Capture and display all your cherished fall moments in style with this adorable photo frame! It's a must-have addition to your cozy autumn decor.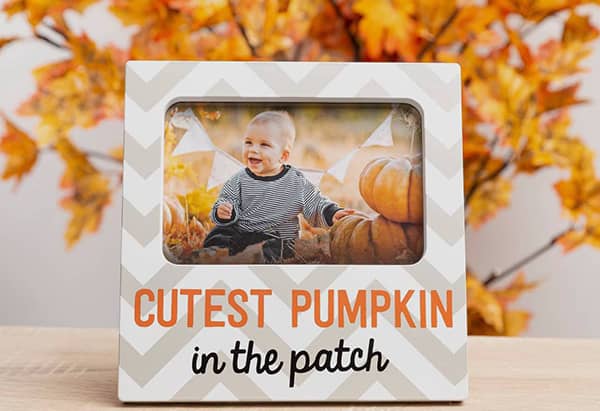 Natural Baby Wash

Little Twig
You'll FALL in love with this all-natural 2-in-1 baby wash! Made for tiny tots with delicate skin, it's packed with good stuff like calendula, chamomile, and aloe.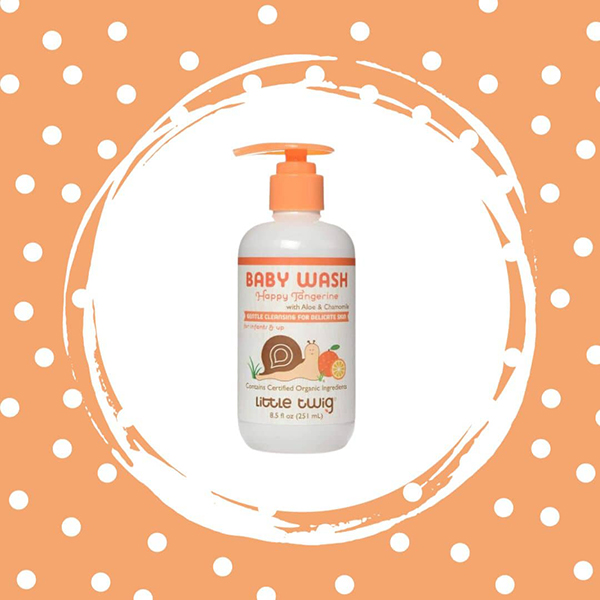 It cleanses and nourishes, leaving your little one's skin refreshed, moisturized, and irresistibly baby-soft! It made the perfect addition to our October baby subscription boxes.

EDC Publishing
Come along with Baby Bear as he searches for new friends to play with! This heartwarming storybook features bright and beautiful illustrations, making it a perfect fall read for your little one.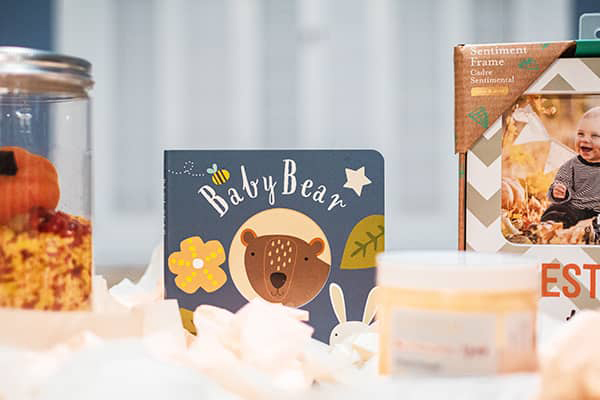 What did you think of this month's Howdy Baby Subscription Box?
And that's a wrap for our October 2023 'Pumpkin Spice & Everything Nice' baby subscription box! We hope those adorable baby goodies brought some extra happiness to your family this month.
As the leaves keep falling and the pumpkin patches call your name, it's time to get cozy with your little one and soak up all those sweet moments together. Whether you're sipping a pumpkin-spiced latte or taking a leisurely stroll with your bundle of joy, these are the times that make parenthood truly special.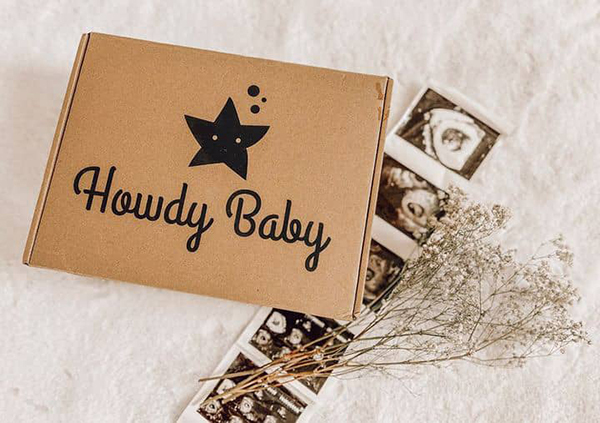 If you're not already a part of our monthly subscription, consider joining our Howdy Baby Box family! You can visit our subscription page to sign up for more delightful surprises like this one.
And if you're curious about our past boxes, head over to our past boxes page to see the treasures we've shared in previous months.
Stay tuned for more surprises and heartwarming moments ahead. Until then, keep the cozy vibes flowing!