Our February 🎨 EXPRESS YOURSELF 🎨 themed box is all about encouraging creativity in our littles. Our monthly subscription box has everything that mom and baby need for creative and imaginative playtime! Including interactive linking toys, a pair of white infant pants, a baby art apron, a women's infinity scarf for mom, and so much more!
About our monthly subscription box for mom and baby
This month's mom and baby subscription box is a great way to add a touch of creativity and inspiration to your parenting journey. We featured a carefully curated selection of items in each of our monthly boxes that are both practical and useful, but also beautiful and thoughtfully designed.
So let's open the box and discover all the wonderful products featured this month!
Women's Infinity Scarf (For Mom)

Anarchy Street
This gorgeous women's infinity scarf was the featured item for mom in our monthly subscription box and it's a must-have addition to your wardrobe.
Whether you're running errands, attending a playdate or simply going about your day, this women's infinity scarf is the perfect way to express yourself and set yourself apart from the crowd. Made from high-quality materials, this scarf is not only stylish, but also ultra-versatile, allowing you to wear it in a variety of different ways to suit any outfit or occasion.
So why settle for ordinary when you can make a bold and beautiful statement with this must-have accessory?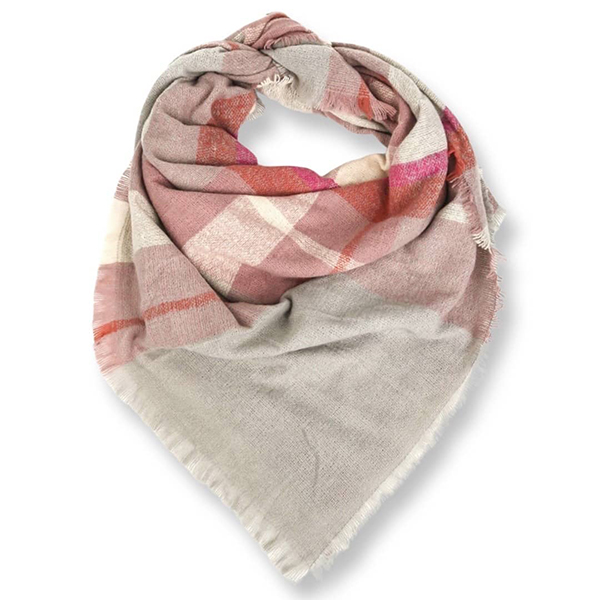 Itzy Ritzy
A rainbow of color & hours of fun awaits with this beautiful linking toy set. This lovely set made the perfect addition to this month's mom and baby subscription box.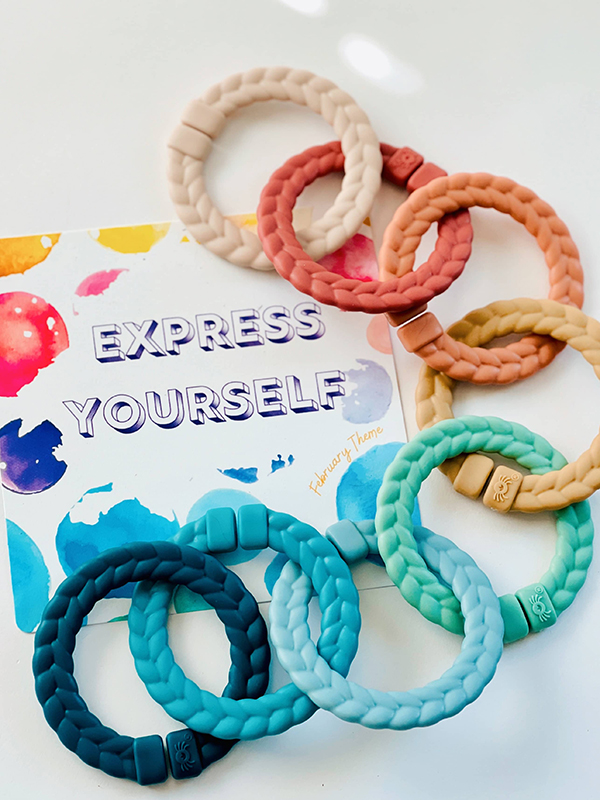 The soft pastel colors will catch your little one's attention and help them explore their artistic side. These linking toys are ultra-versatile and can also be used in various ways to play, making it a great tool to introduce your baby to cause and effect and help develop their fine motor skills.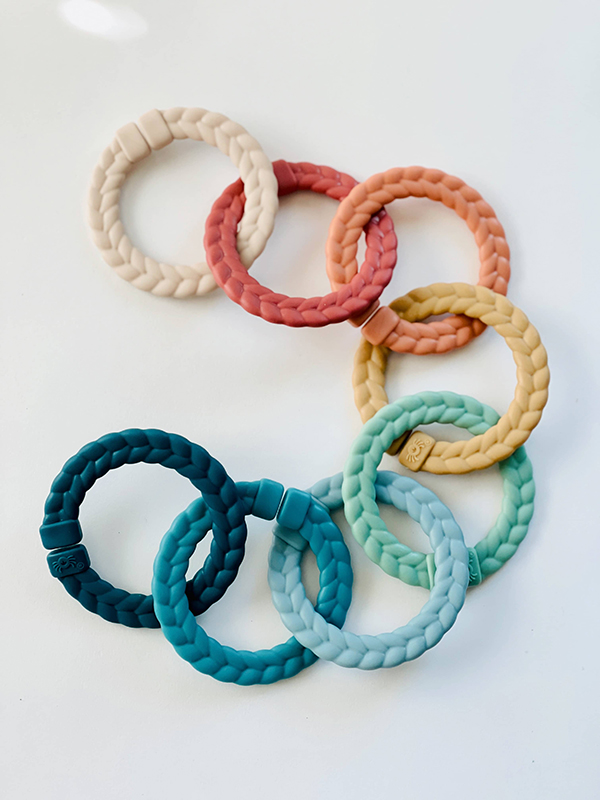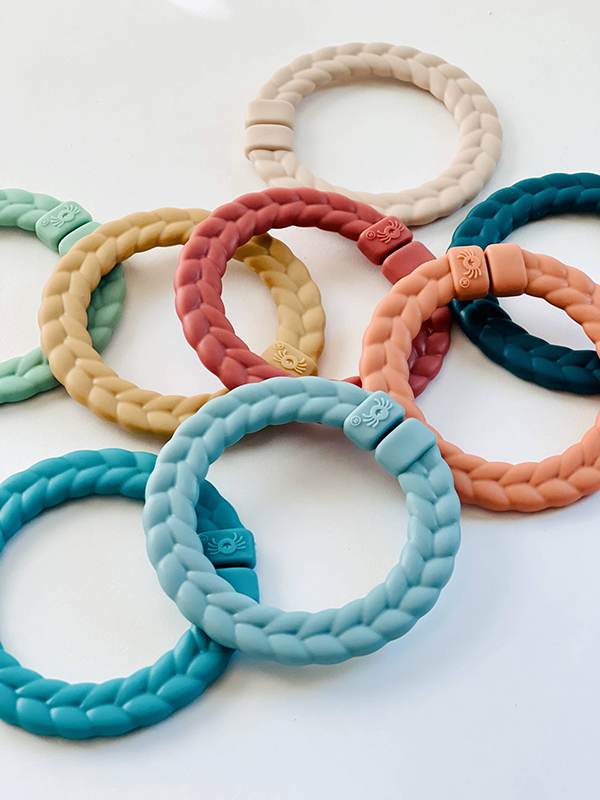 The smooth ends make it easy to attach the rings to car seats, strollers, and activity gyms. The subtle braided texture is also perfect for soothing sore gums.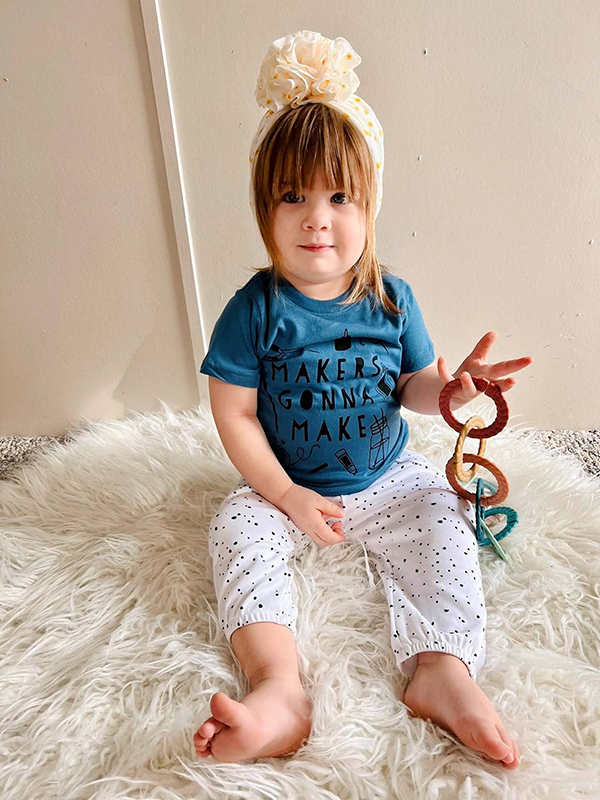 Kate & Milo
Get ready for a colorful adventure with this baby board book! The eye-catching illustrations will capture your little one's attention and make learning fun.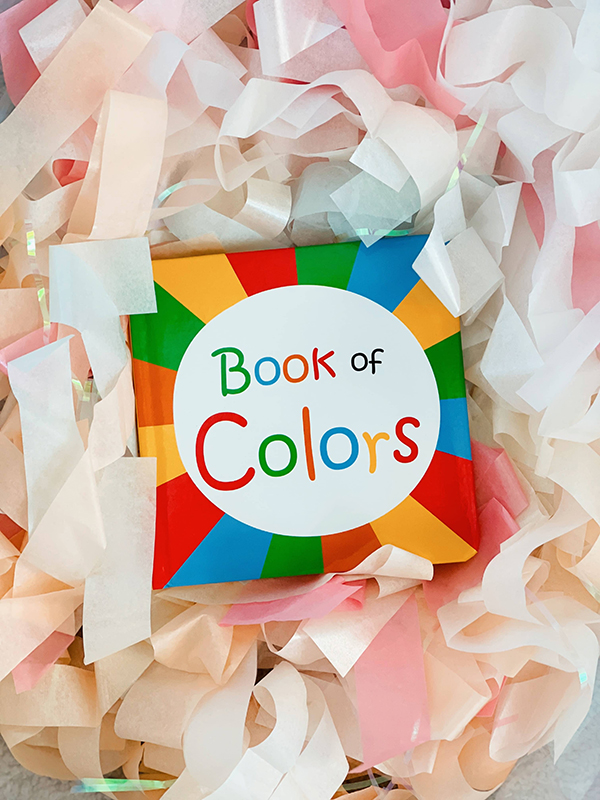 Your child will love exploring and learning to identify different colors with you as you flip through the pages together. It's the perfect addition to your child's library and also a great way to bond with baby as they grow and discover the world around them.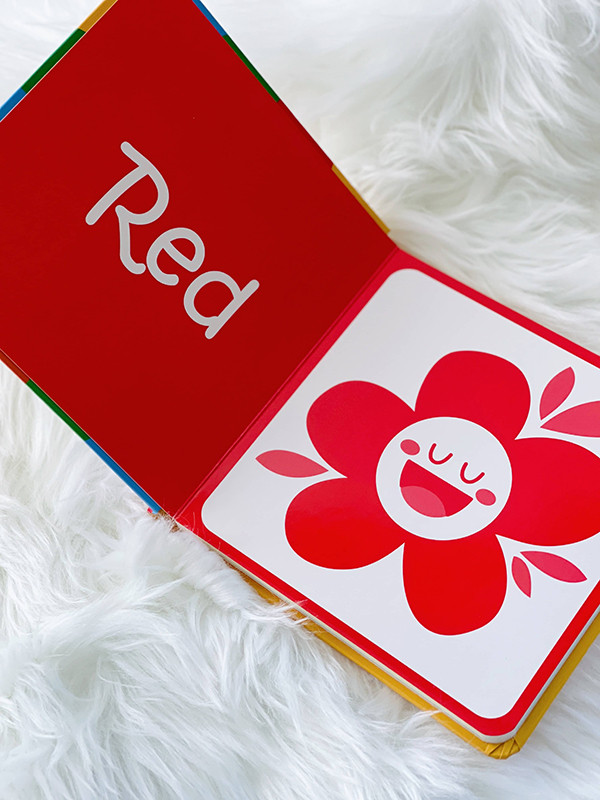 Adding a pop of color and creativity, this book was a fantastic addition to our art-themed mom and baby subscription box this month.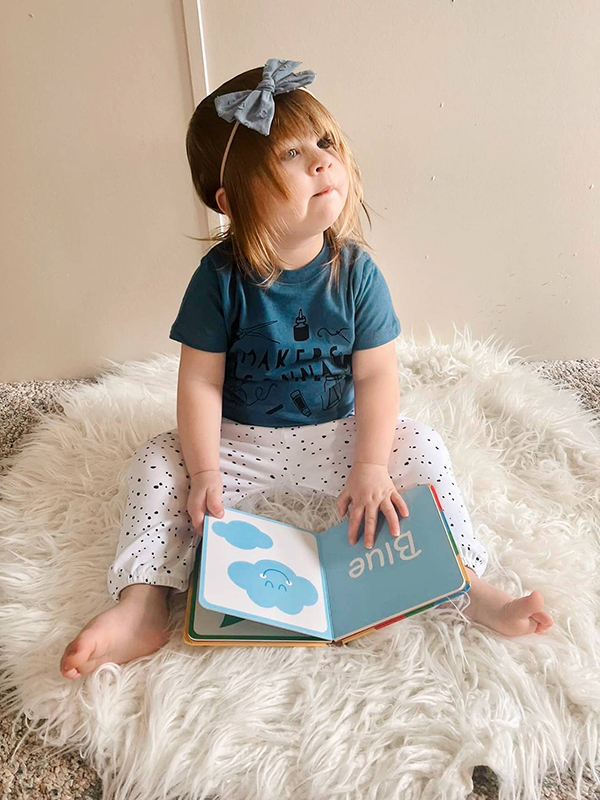 Viverano Organics
Bring a touch of playfulness to your little one's wardrobe with the oh so cute white pebble print infant pants featured in this month's mom and baby subscription box! Made from soft organic cotton, these pants are both comfortable and also safe for their delicate skin. The design includes pockets, adding a touch of creativity to your baby's wardrobe.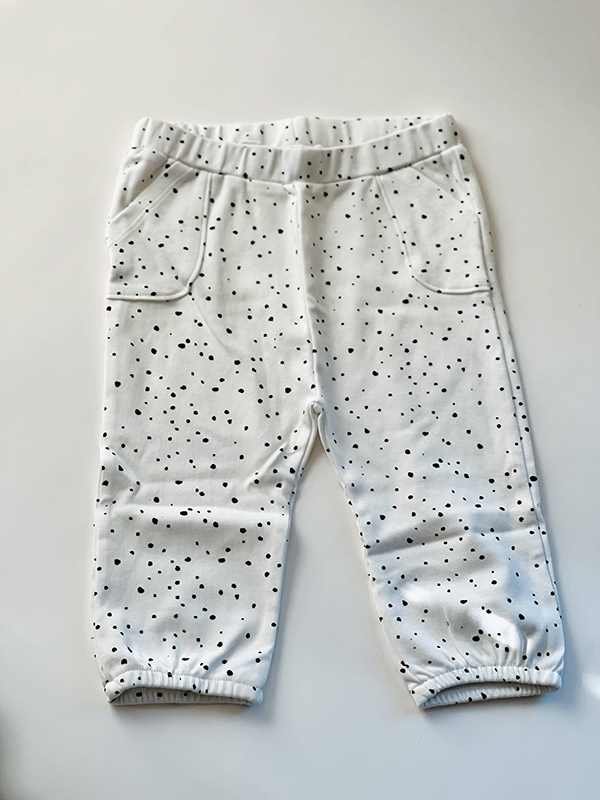 These white infant pants look great and they also support sustainable practices, making them a responsible choice for parents. Perfect for everyday wear as well as special occasions, these pants are a must-have for any stylish and conscious parent.
Whether they're crawling around the house or out and about, these white pants are sure to be a hit with both you and your infant!

Tiny Twinkle
Keep your little one clean and creative with this adorable mess-proof art apron! Made with durable and easy-to-clean material, this apron is perfect for any artistic adventure. You'll also love how easy it is to clean up after their masterpiece is complete!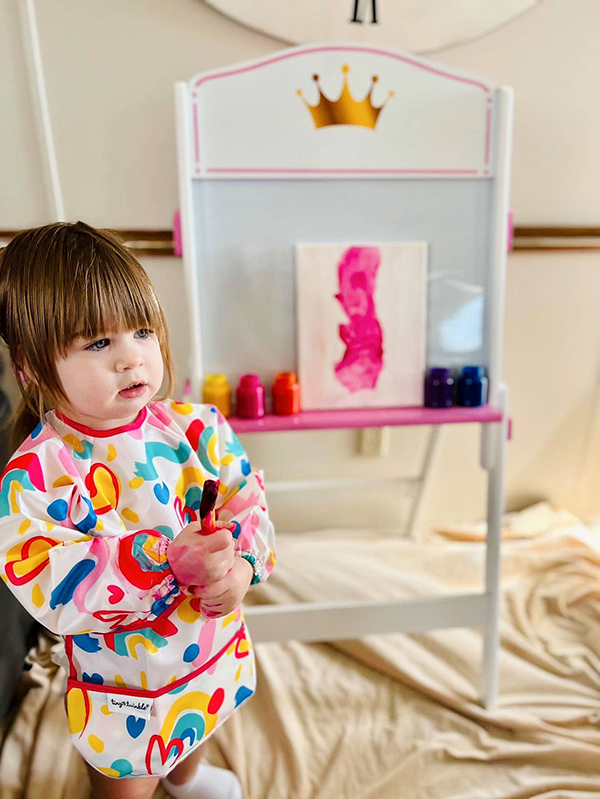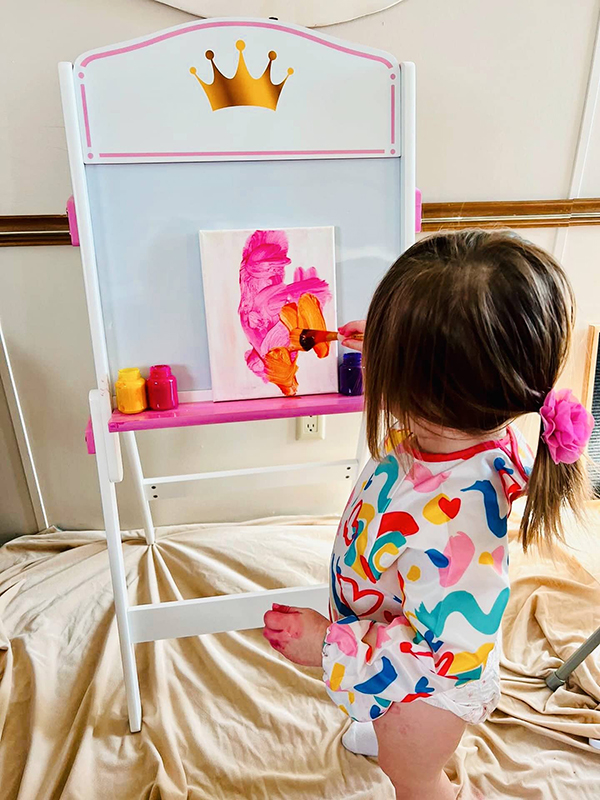 Moonlight Makers
Our monthly mom and baby subscription box wouldn't be complete without an artsy baby onesie! It'll have your little one looking like a mini Picasso! With a soft, comfortable fit and easy snap closure, this onesie is perfect for all-day wear.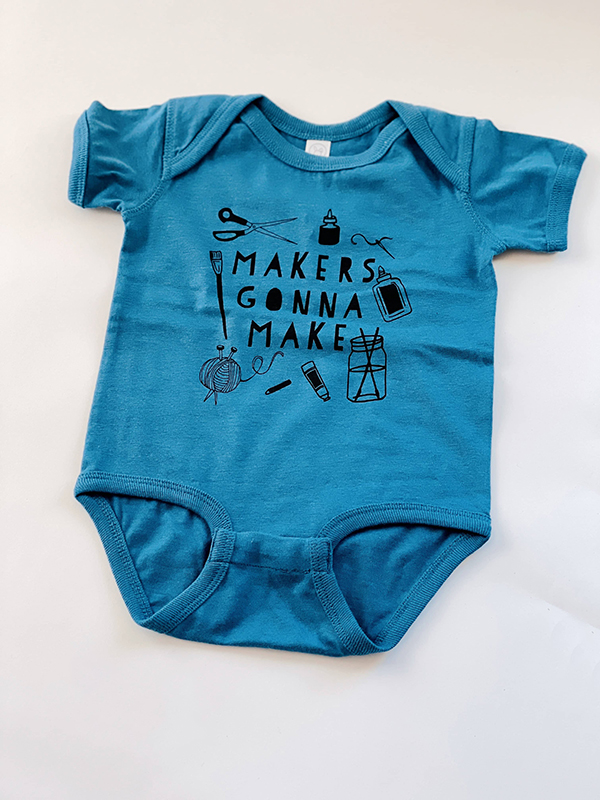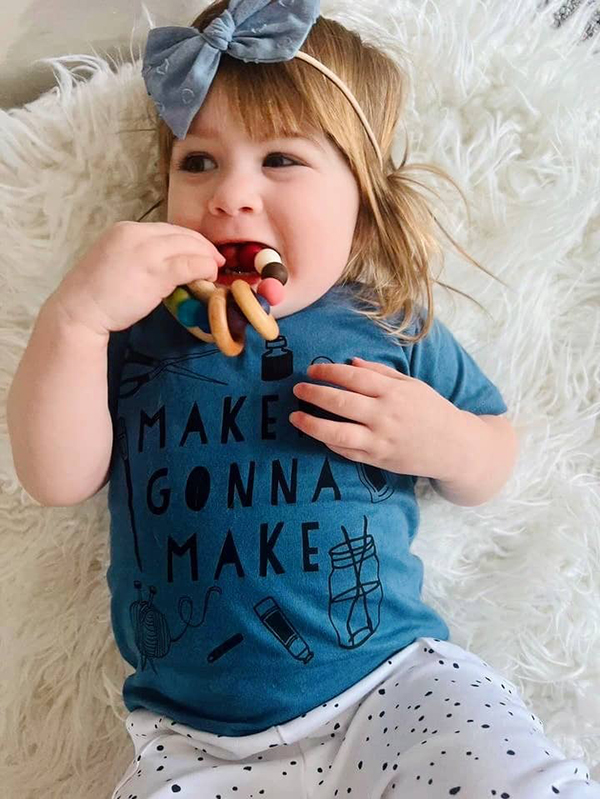 Bannor Toys
This lovely little teether will help soothe baby's sore gums and the colorful silicone beads will also give their creativity and eyes a little workout as they play.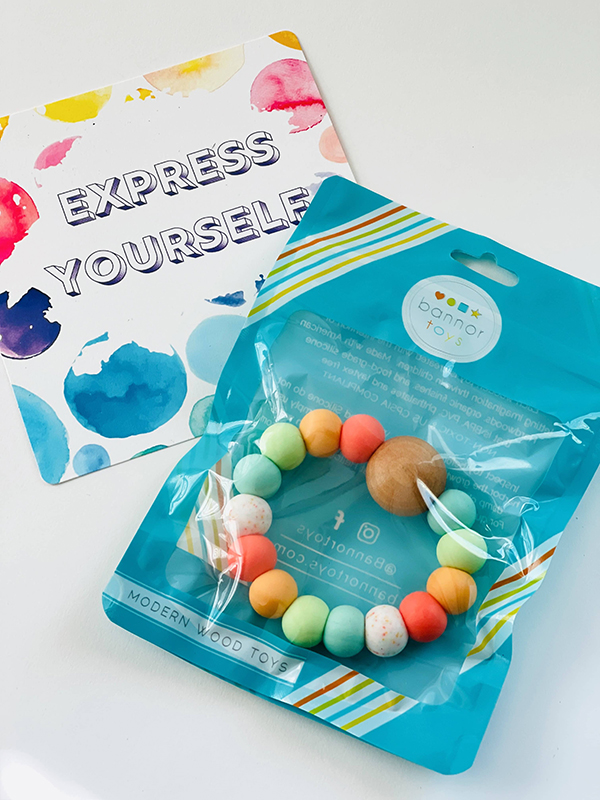 And if your little one's gums are feeling extra sore, just pop it in the freezer for a cool and soothing sensation.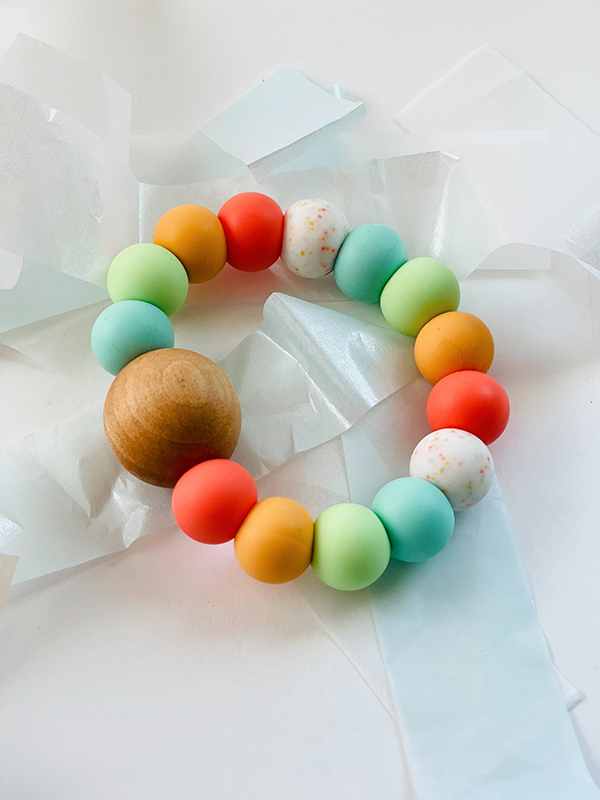 What did you think of our monthly mom and me subscription box?
Treat yourself and your little one to a monthly surprise with the Howdy Baby mom and me subscription box!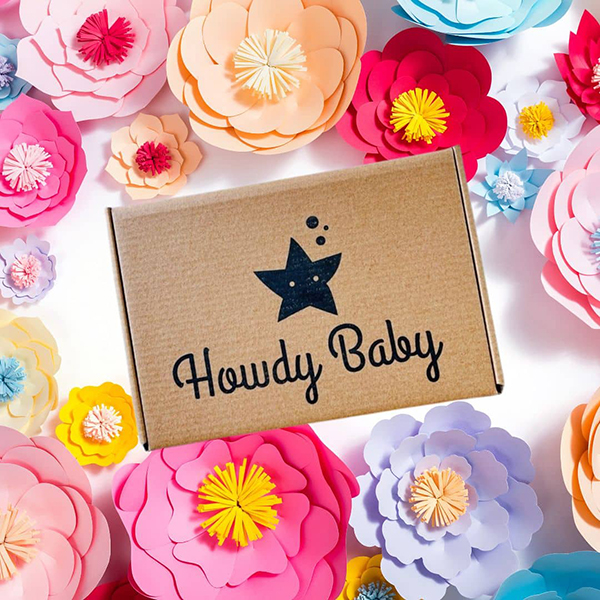 It's a great way to discover new brands and it also makes the perfect pick-me-up. It's not just a box of goodies, it's a journey of discovery, creativity and inspiration. Treat yourself, or a fellow mommy friend, to this wonderful subscription box today!