It's time to unbox our May "Good Vibes" Howdy Baby Box! We can't wait to share all the amazing goodies featured in this month's maternity subscription box. From an adorable rainbow food plate to a silk play scarf, a convenient packing pod, and a delightful children's book about feelings, this box has it all! So sit back, relax, and get ready to let the good times roll!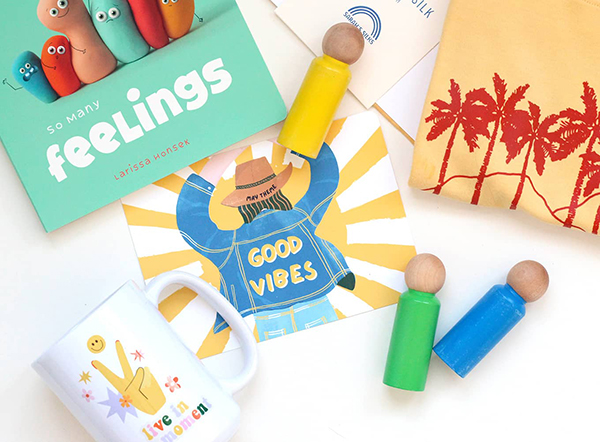 About our Howdy Baby Maternity Subscription Box
If you're looking for a fun and unique way to bond with your little one then the Howdy Baby Box is for you! Each month, we handpick a selection of awesome products for mom and baby to explore together.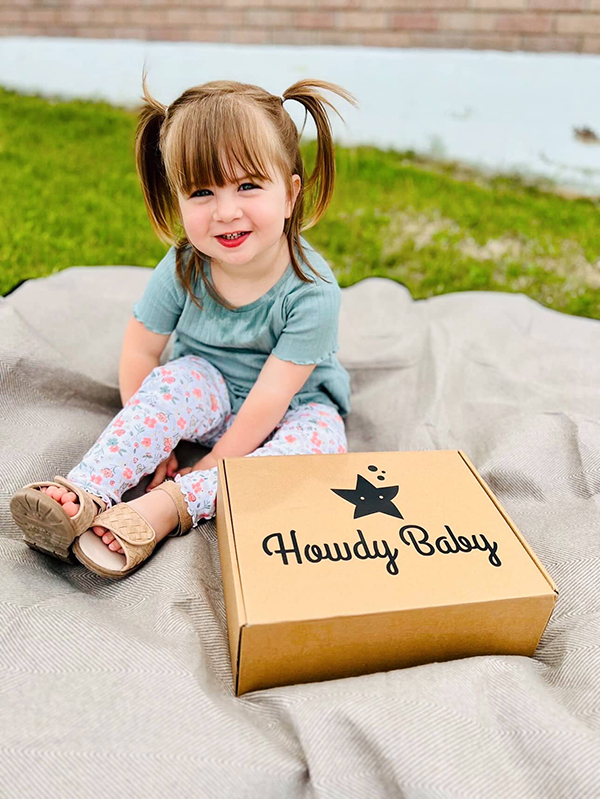 Our maternity subscription boxes are carefully curated with a focus on providing your little one with nothing but the best. From sustainable and eco-friendly options to fun and engaging toys that promote development and learning.
We have a few options to choose from:
Howdy Baby Box - Newborn - 24 months

Howdy Kids Box - 2 - 6 years
Essential Box – $40 per box + $9 shipping

Deluxe Box – $60 per box + $9 shipping
As always, our maternity subscription boxes ship out on the 15th of the month. Also, if you're looking for the perfect gift for a new mom or baby, our one-time gift boxes start at just $50 per box plus $9 shipping and they ship in just 1-2 business days.
Howdy Baby Maternity Subscription Box — May 2023 Unboxing
So come along and let's unbox the May 2023 "Good Vibes" box together! We'll dig in and find out what's in store for this month's box.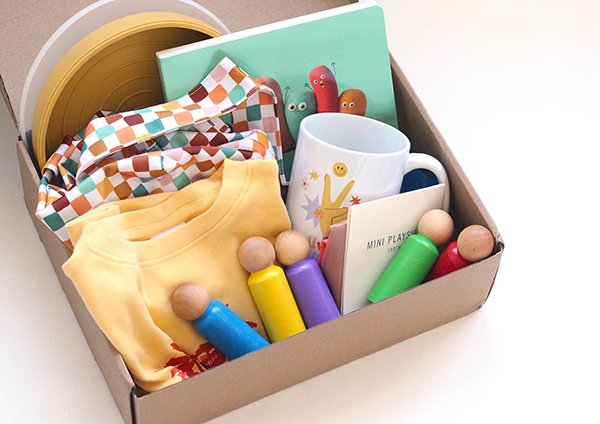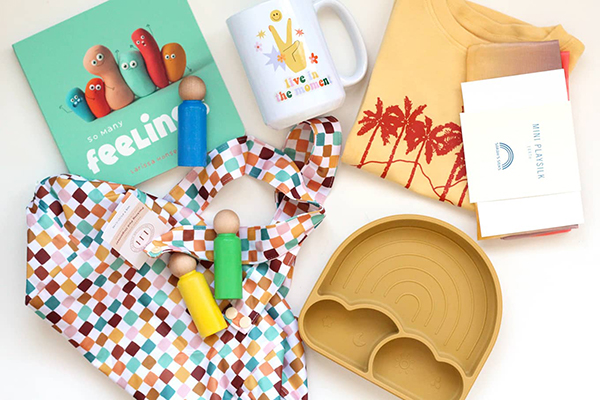 Live In The Moment Mug (For Mom)

Mug and Mini
We've included this beautiful ceramic mug in this month's maternity subscription box to remind a you moms out there to take a breather from your daily grind.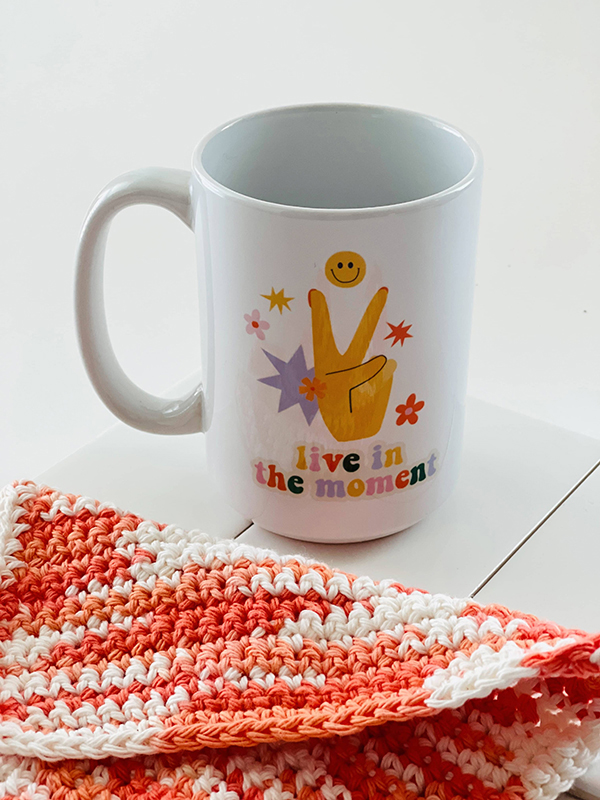 Sip your favorite drink and use it as a friendly reminder to appreciate the little things that make life so sweet. So go ahead, kick up your feet, and take a few moments to unwind. You've earned it!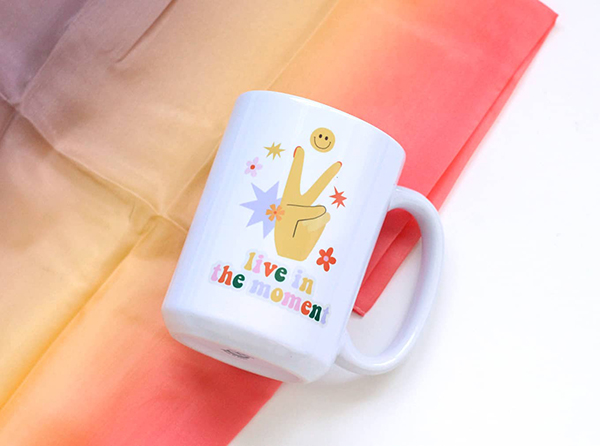 Sarah's Silks
This lovely silk play scarf is a playtime essential that'll spark endless hours of imaginative fun! It's made with high-quality silk, so it's soft, lightweight, and gentle on your baby's delicate skin.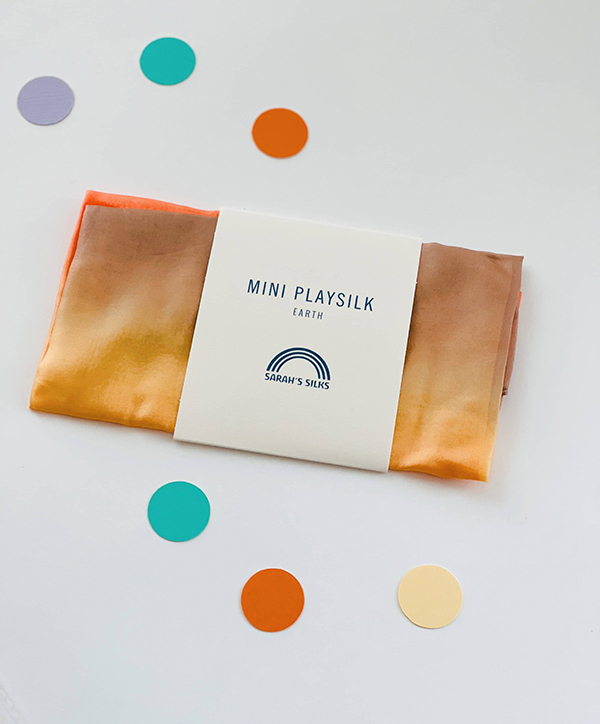 The best part? This silk play scarf an open-ended toy!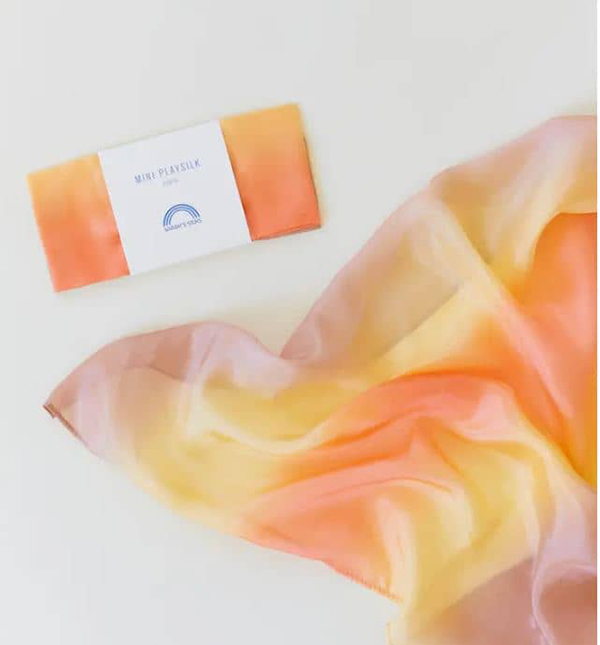 So mom and baby can use it in all sorts of creative ways — like playing peek-a-boo or discovering music and movement. And hey, no small parts to worry about, so it's totally safe for your baby to enjoy.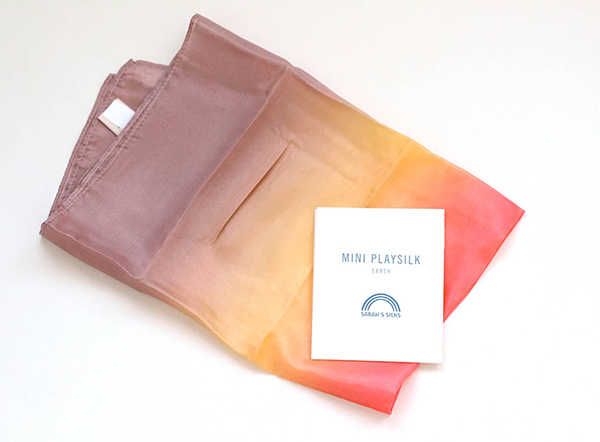 Packing Pod - Mini Diaper Bag

Lighthouse Kids Company
Whether you're heading to the park or running errands, this versatile packing pod mini diaper bag is the ultimate storage solution for busy parents on the go!
It's made of lightweight, waterproof material to keep your essentials safe and dry.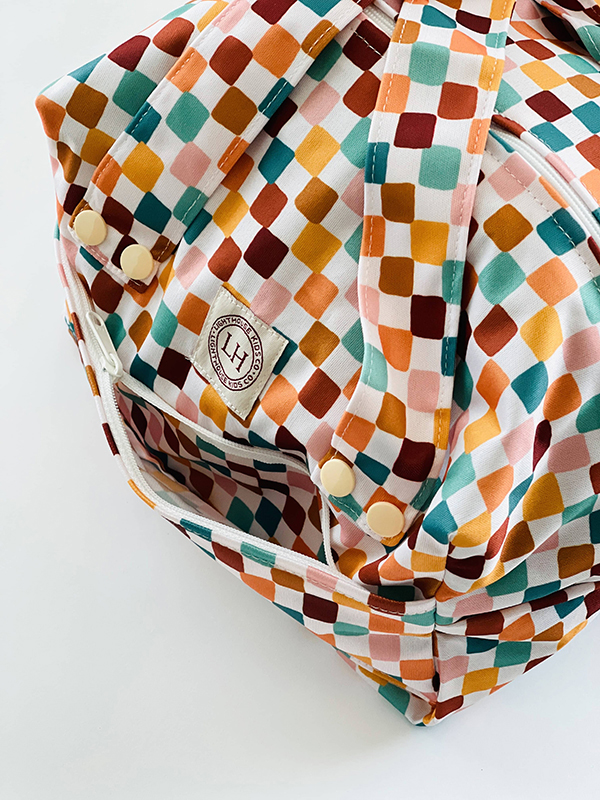 You can customize how you carry it with removable handles and straps, and the roomy front zippered pockets also make organizing a piece of cake!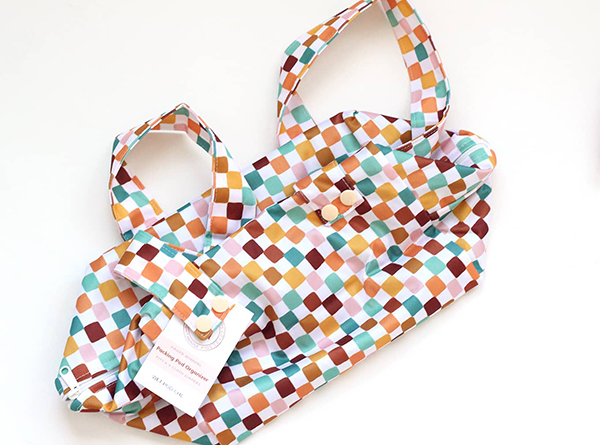 Plus, the cheerful checkered print adds a fun touch, making it a perfect addition to this month's maternity subscription box!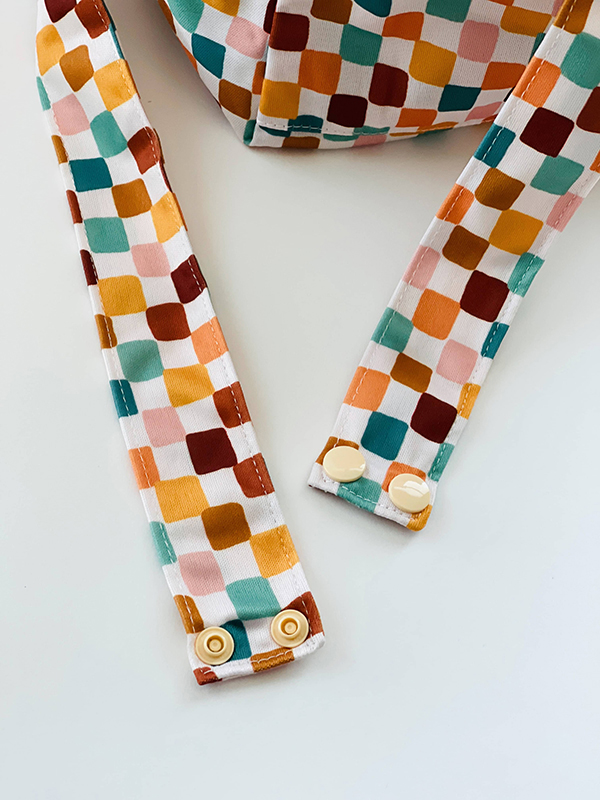 Rainbow Food Plate

Miminoo
Rainbow food, rainbow mood!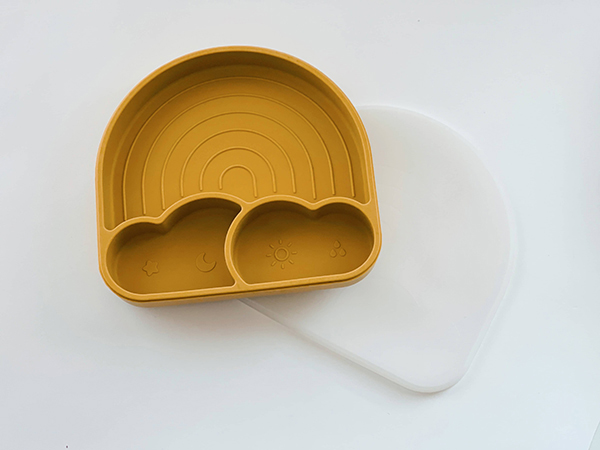 Bring good vibes and positive energy to the table with this adorable and practical rainbow food plate.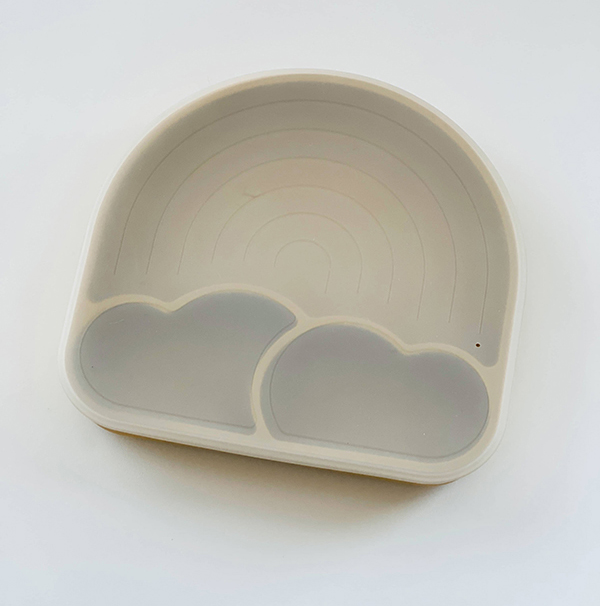 No more messy spills or food waste!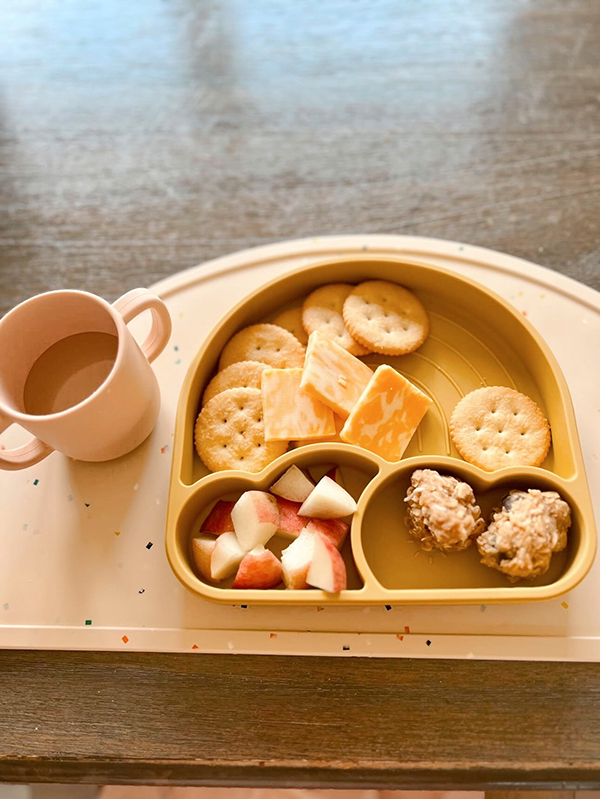 The strong suction base keeps the plate on the table and it also comes with a convenient lid to store any unfinished meals.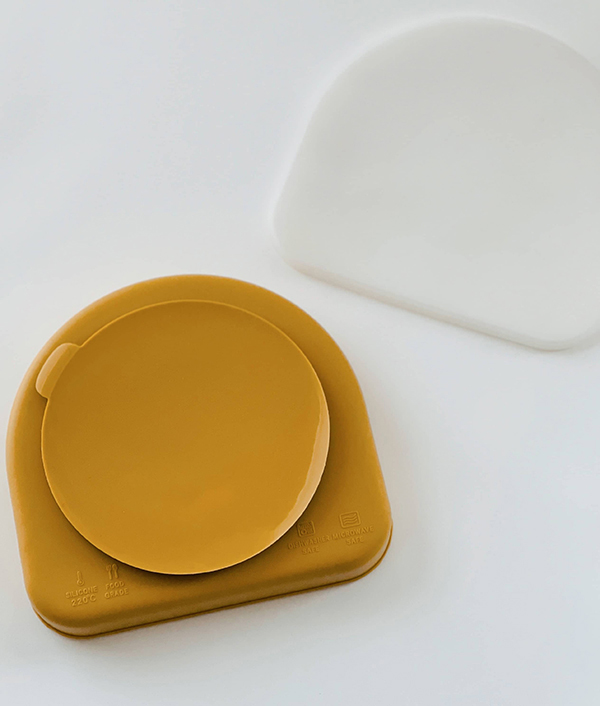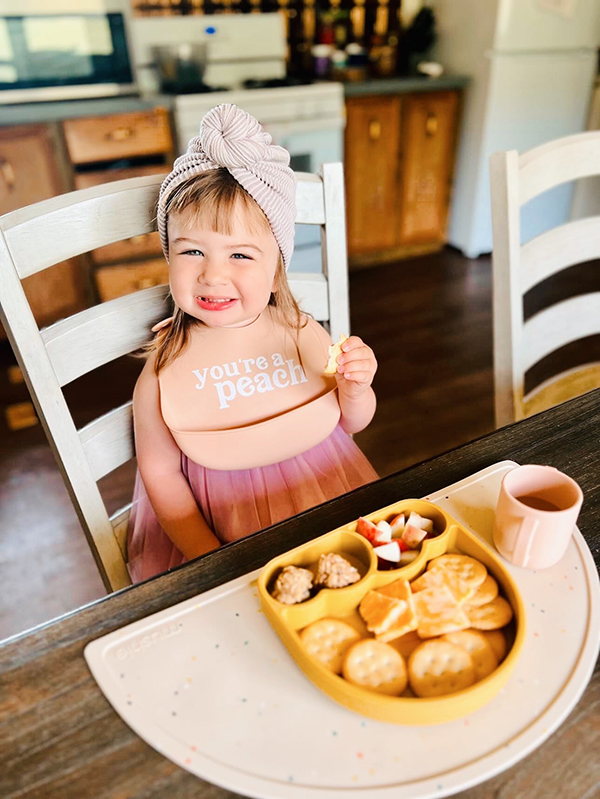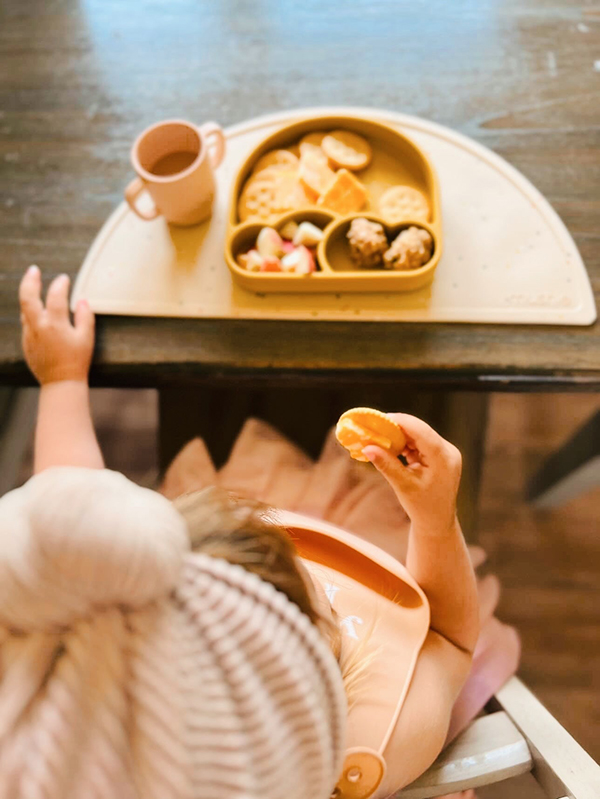 Rainbow Peg Dolls

Three Yellow Starfish
Good vibes are sure to follow with these wooden rainbow peg dolls by your side! These jumbo-sized peg people stand 3.5 inches tall.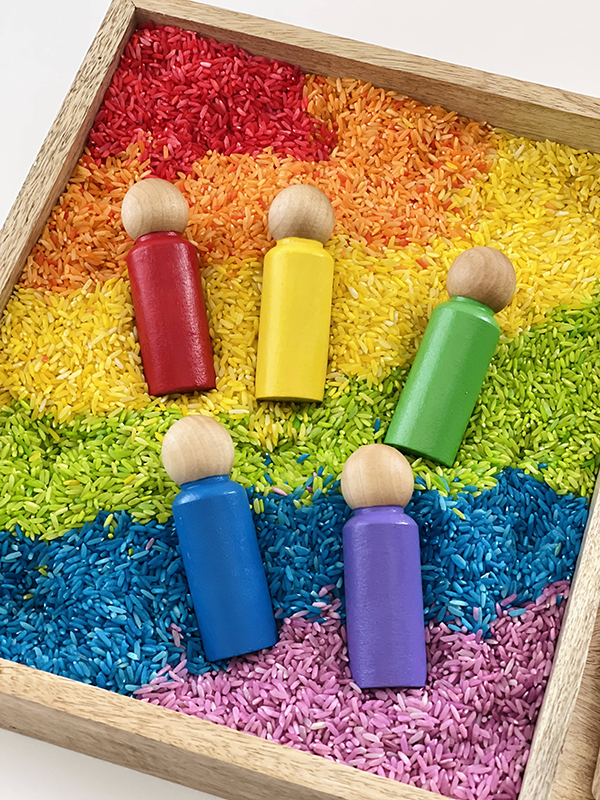 They're toddler safe and perfect for stacking, sorting, and introducing littles to colors and counting.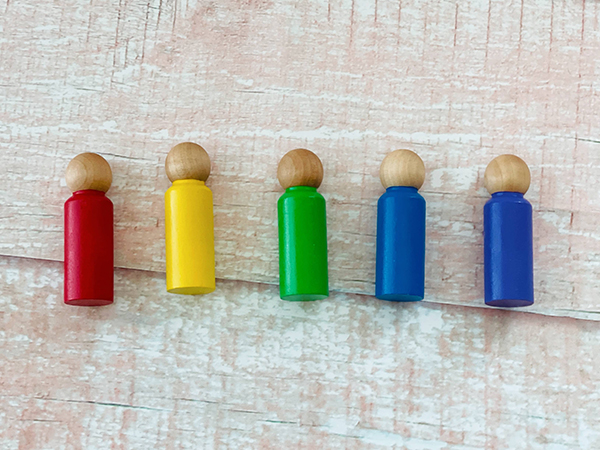 Perfectly sized for little hands, these colorful pals pair nicely with the open-ended silk play scarf that's also featured in this month's maternity subscription box.
Each wooden peg doll is hand-painted with care, so this play set is truly one-of-a-kind.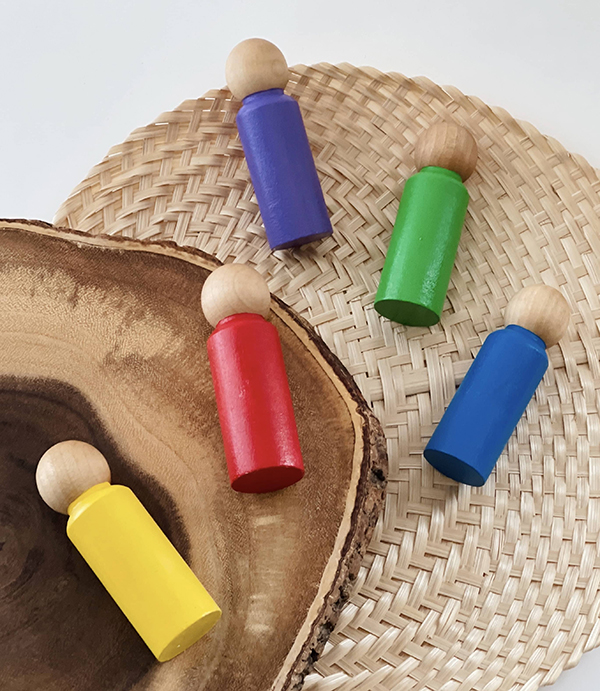 Good Vibes Onesie

Tiny Toes Baby Co.
Spread the love with each adorable step your little one takes in this ultra-cute onesie! Crafted from buttery soft cotton, so it keeps your baby comfy and cool throughout the day. The playful "good vibes" design also makes it a fantastic addition to this month's maternity subscription box.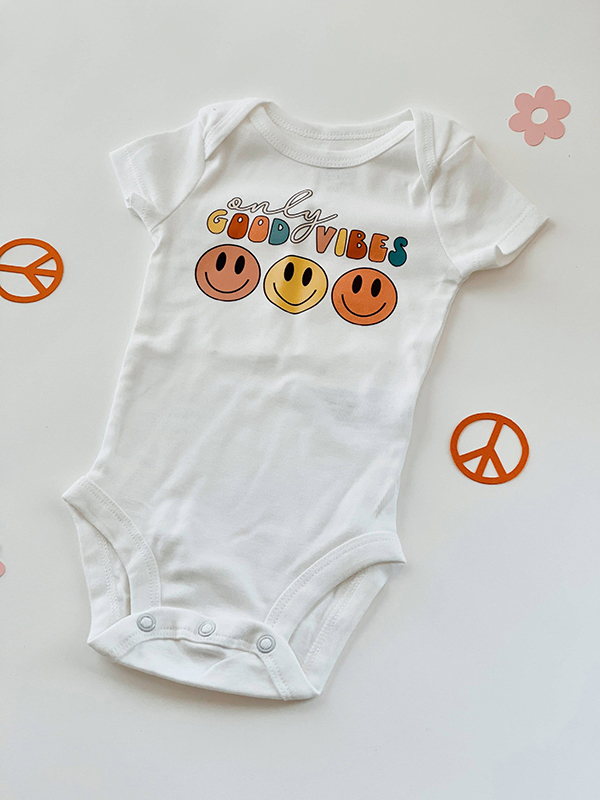 So Many Feelings Children's Book

Author: Larissa Honsek
From happy to angry, silly to sad, this beautifully illustrated children's book about feelings covers all the vibes!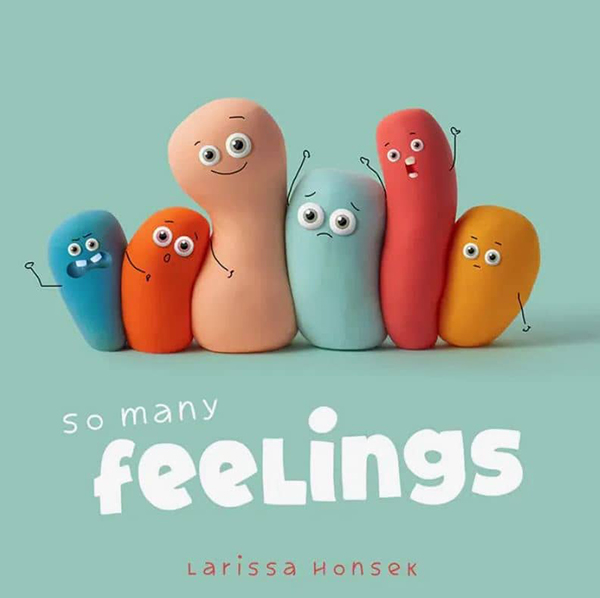 Tag along with these cute clay buddies as they help your little one learn to recognize and express their emotions in a fun and interactive way.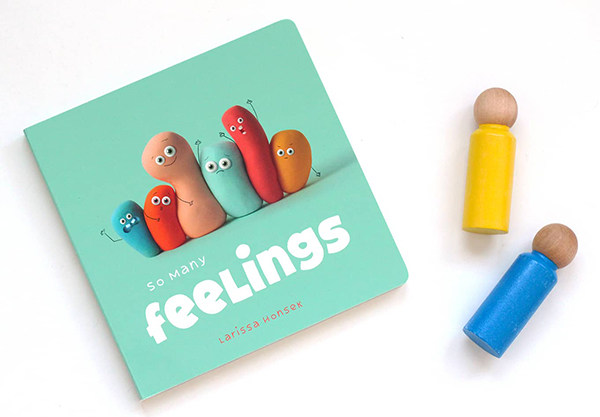 What did you think of this month's maternity subscription box?
So how'd you like our May 2023 maternity subscription box? Give us a shout-out with your top faves in the comments!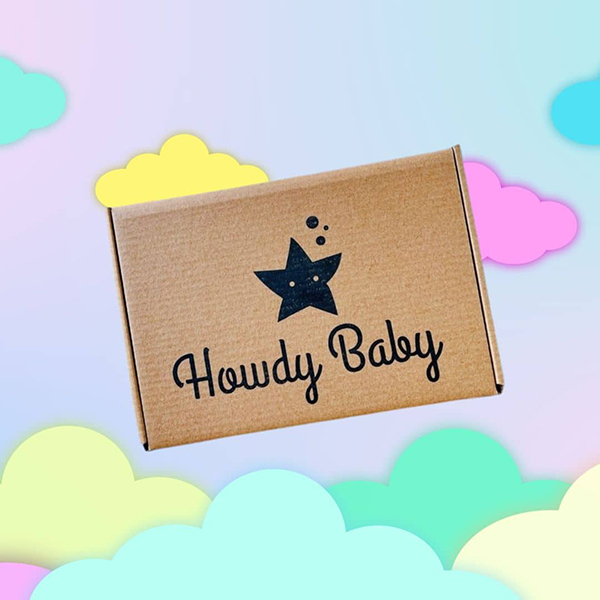 Oh, and also be sure to catch this month's Howdy Kids Unboxing too.