Guess what time it is? Yes, you got it! It's back-to-school time and we couldn't be more thrilled! This month's homeschool-inspired subscription box was all about making learning fun and interactive. It also featured a ton of great items like a kid's school bus toy, a classic nursery rhyme book, Montessori lacing toy, and more!
So let's dive in and take a closer look inside the box.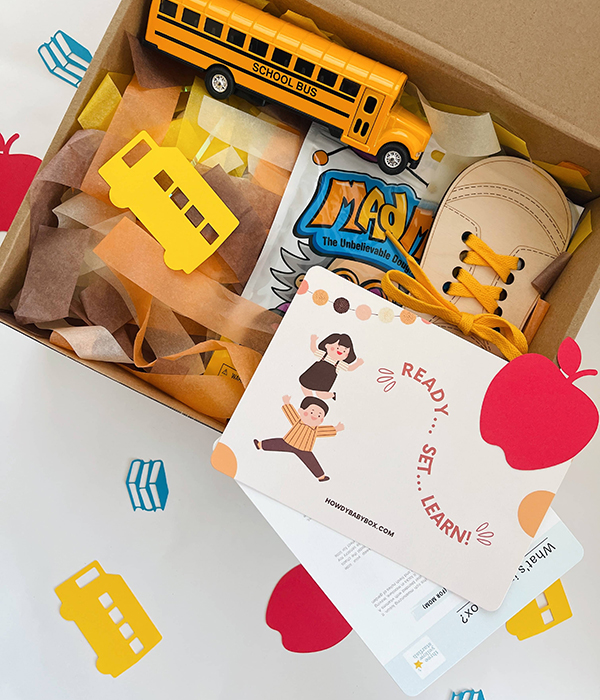 About this month's homeschool themed subscription box
It's the time to sharpen those pencils, organize those desks, and get our minds prepared so we can soak up all the awesome things this new school year has in store for us.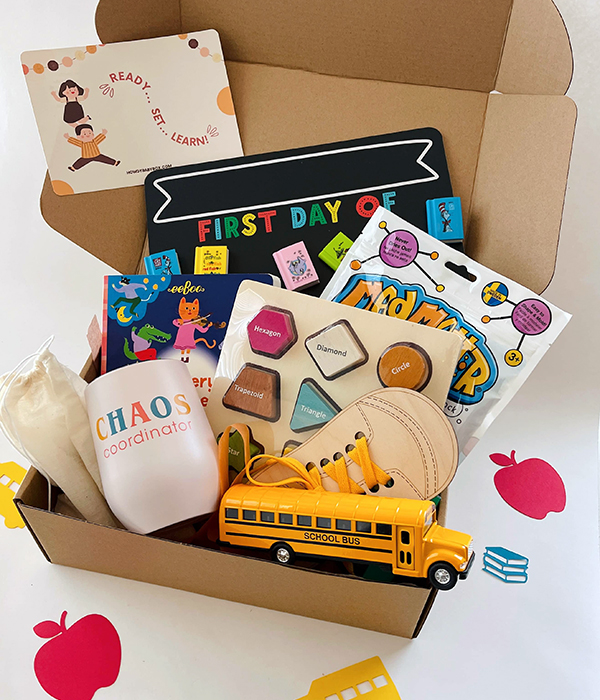 Chaos Coordinator Tumbler (For Mom)

Pearhead
Get ready for an epic school year with a seriously stylish tumbler by your side!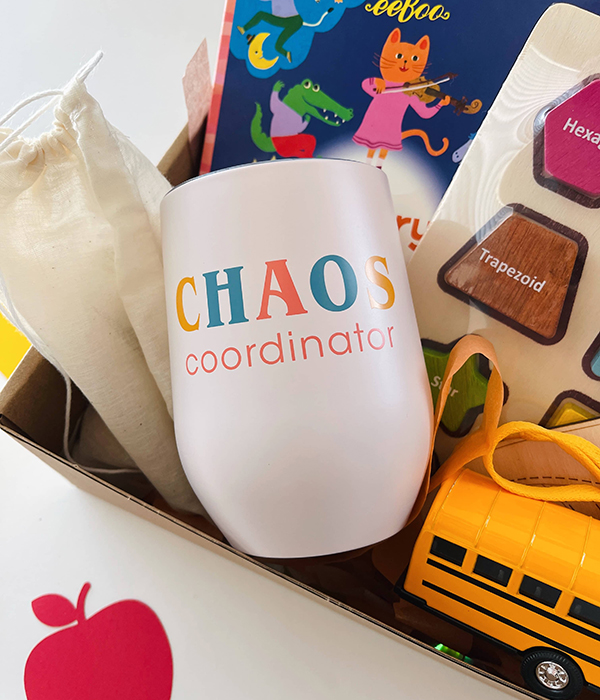 It's made of double-walled stainless steel to keep all your beverages hot or cold for hours. It's a no-fuss way to stay refreshed and inspired throughout the busy school day, whether you're ticking off that to-do list or being your kid's biggest cheerleader at their soccer game.
And with its BPA-free construction, you can also sip away with peace of mind, knowing that you're prioritizing your well-being.

Kate & Milo
Make those school milestones even more memorable with this double-sided chalkboard sign. This month's homeschool subscription box also included two sticks of chalk, so you can personalize it with your child's name, age, and date on either side.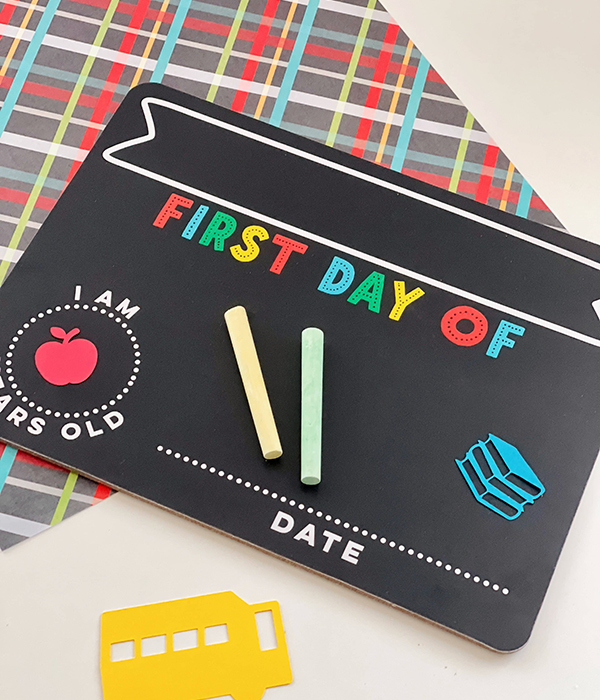 Plus, the easy-clean finish means you can wipe away the writing in a flash, getting it ready for the next big day. It's the perfect way to capture the excitement of each new school year and celebrate the end of another successful one.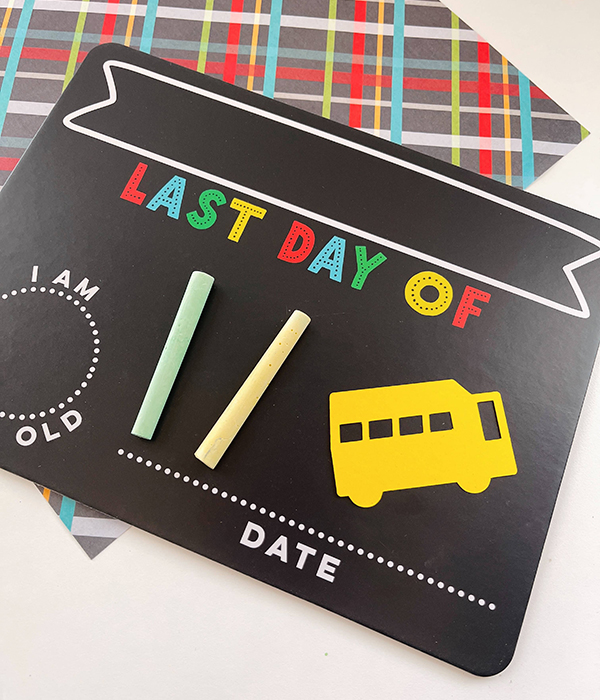 Shape Sorter Puzzle

Begin Again Toys
Level up your back-to-school game with this 12-piece educational puzzle.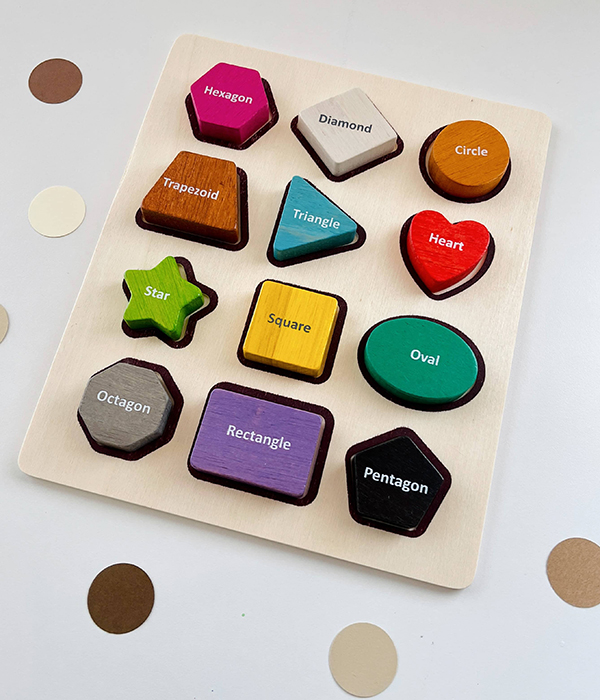 It's the perfect tool for teaching kids about shapes and colors, all while they improve their hand-eye coordination and flex their critical thinking and problem-solving skills.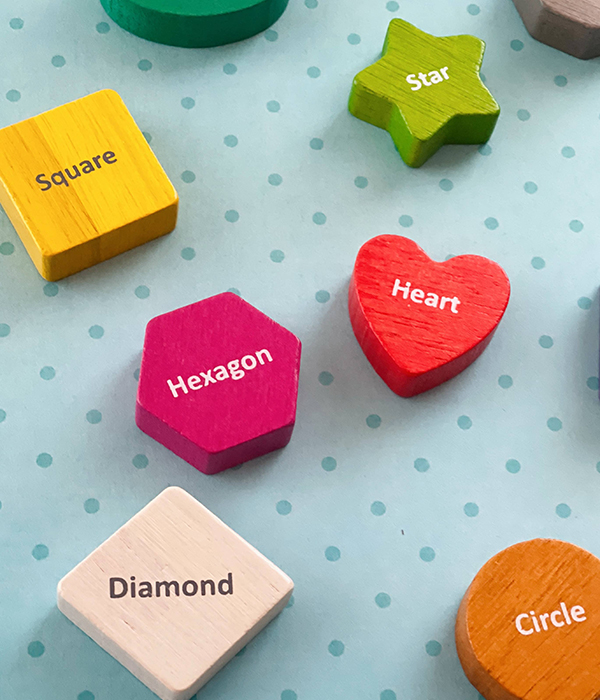 It's crafted from sustainably sourced hardwood and also coated with a safe and non-toxic wood stain, making it eco-friendly and completely safe for kids.
Mad Mattr Play Dough

Mad Mattr
Step into the science lab and watch the discoveries unfold! This futuristic play dough takes learning to a whole new level, sparking your budding scientist's curiosity and encouraging open-ended play.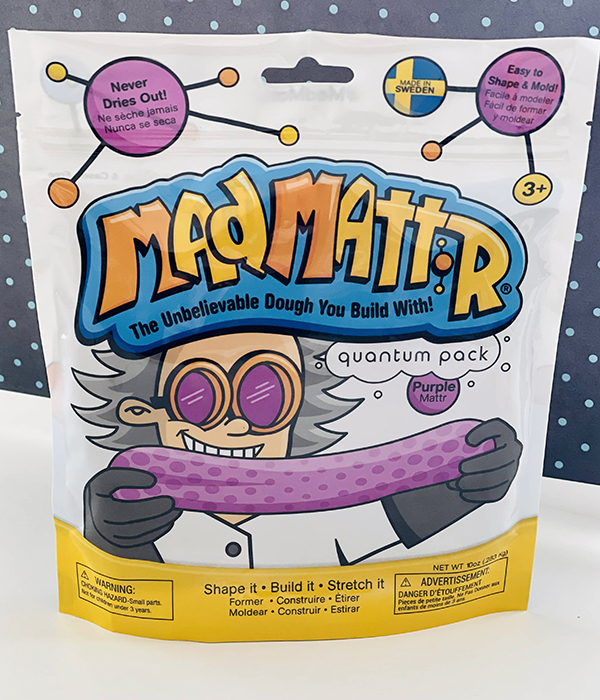 It's also gluten-free, casein-free, and wheat-free, so everyone can join in on the fun! It made the perfect addition to this month's homeschool themed subscription box!
Dr. Seuss Eraser Set

Geddes
These Dr. Seuss mini-book erasers are almost too cool to exist, but they do!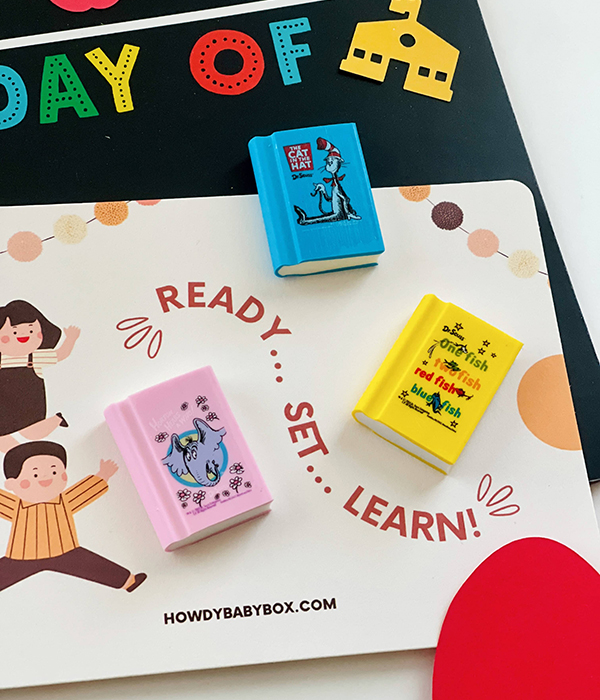 Each mini book eraser is printed with beautiful illustrations of fabulous characters like The Cat in the Hat, Thing 1 and Thing 2, Horton, and so much more!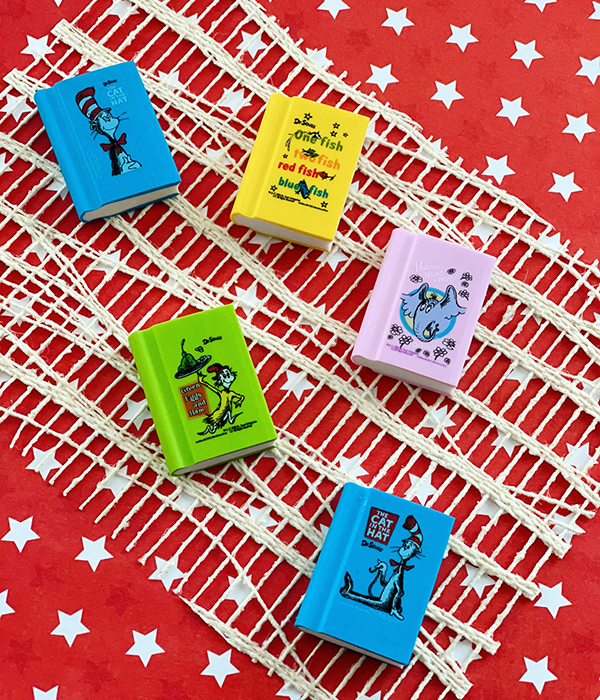 Rise N' Sign
Step into the school year with this educational lacing toy! We featured this Montessori lacing toy in this month's homeschool subscription box because it combines creativity and hands-on learning.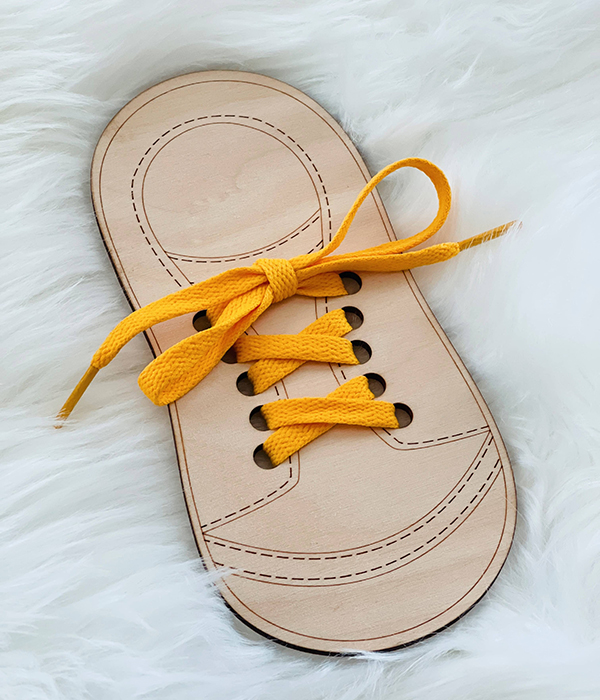 It also helps little ones develop fine motor skills while they weave and loop.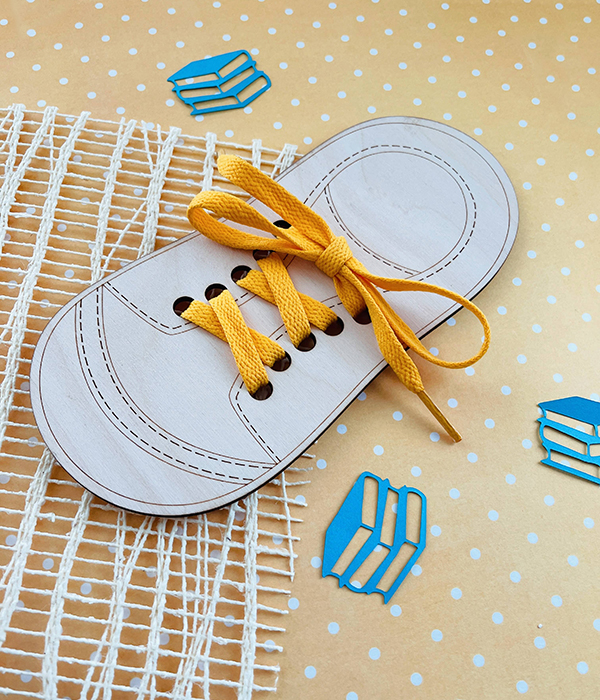 Three Yellow Starfish
Jump-start the school year with this delightful set of counting apples.
Bridging the gap between playtime and learning, they're the perfect tools to kickstart a new academic year.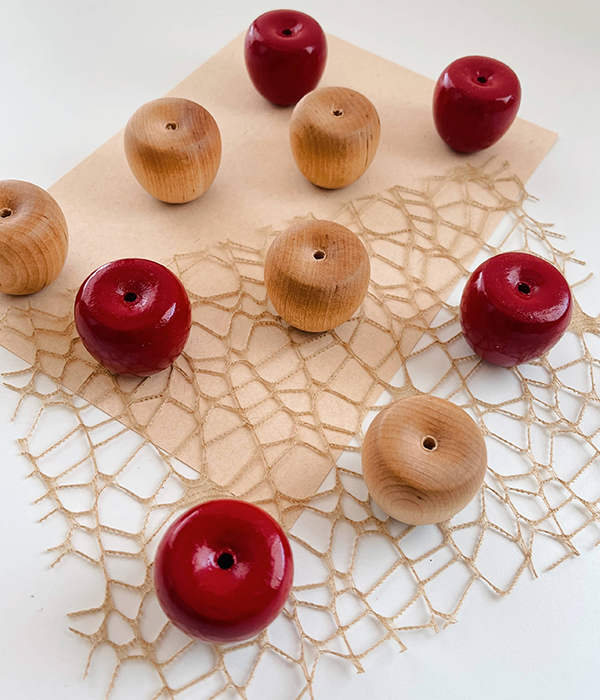 Eco-friendly and educational, they're also a backpack essential for fun-filled, fruitful learning!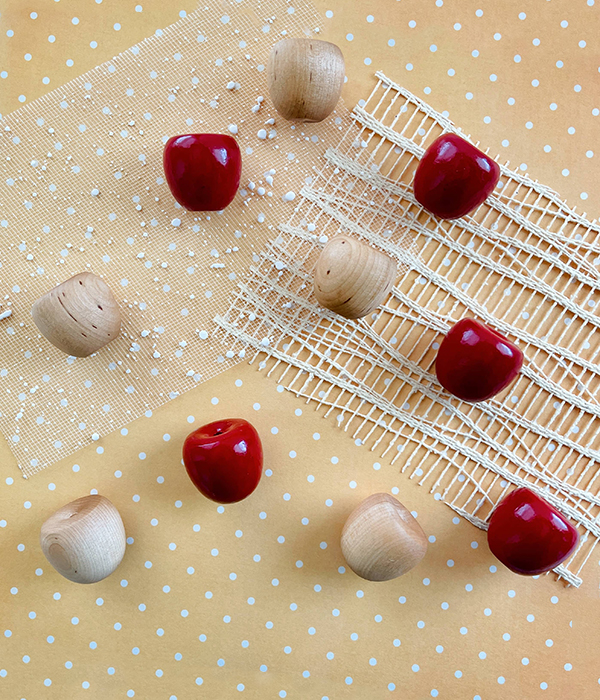 Illustrator: Monika Forsberg
Share the magic of the timeless nursery rhymes you remember from your childhood with your little ones!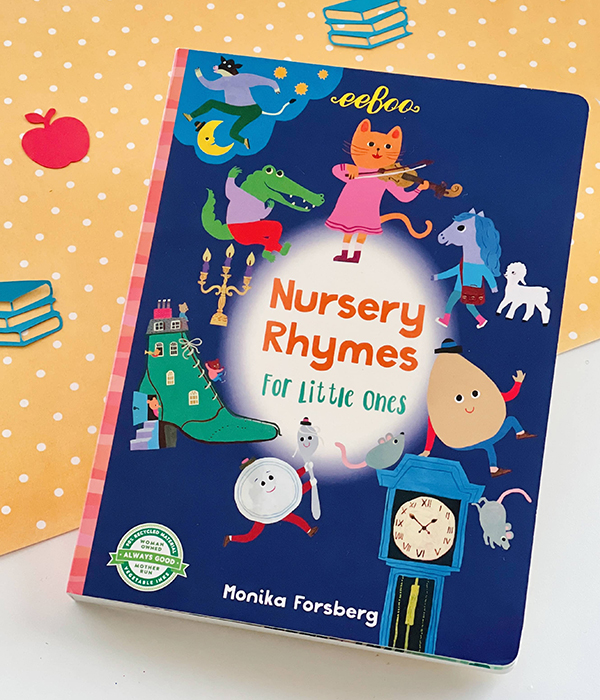 'Nursery Rhymes for Little Ones' is filled with charming illustrations and beloved rhymes that will make their first day even more special.⁠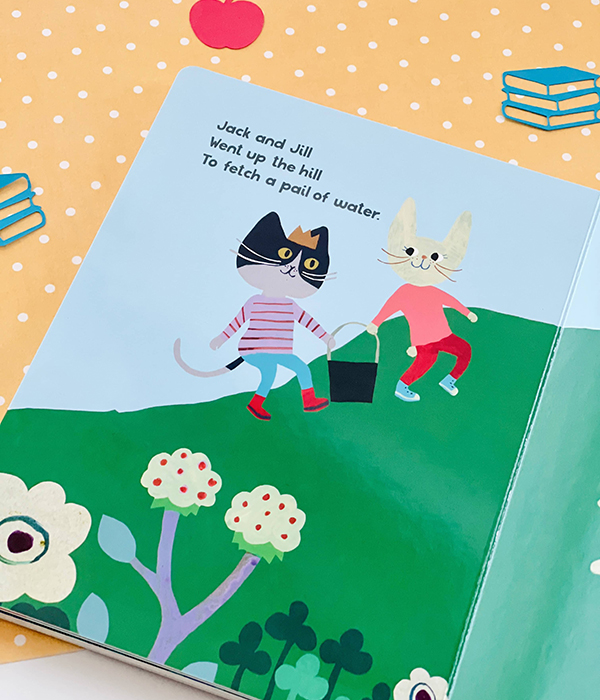 Toysmith
⁠Ring in the new school year with this mini school bus pull-back toy. It's decked out with a mini swing-out stop sign and tiny bus doors that really open!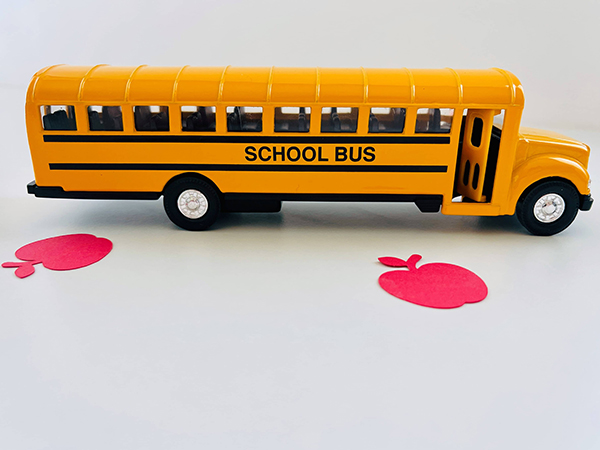 This charming little replica was the perfect addition to this month's homeschool subscription box because it celebrates the excitement of starting a brand new school year. Just pull it back, let it go, and watch it zoom off on an epic ride back to school!
What did you think of this month's homeschool subscription box?
We're just getting started with an amazing school year that will be full of more surprises and adventures. Now over to you, what were some of your favorite finds in this box? Share your thoughts in the comments below.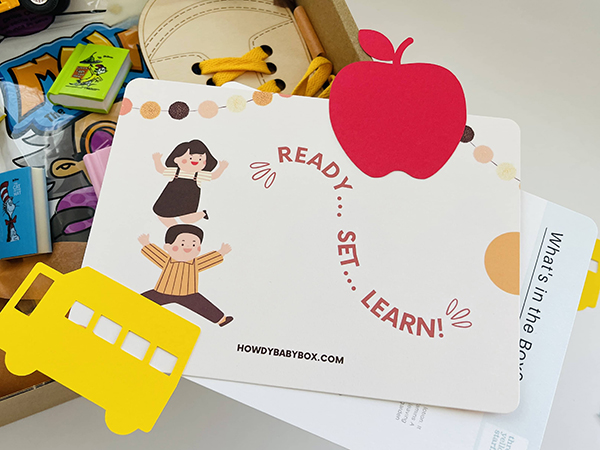 We're super excited to announce that next month's box theme is 'Cooking With Love' and we also can't wait to share it with you. Ready to become part of the Howdy Baby Box community? Subscribe now!