Get ready to shake, rattle, and roll because it's time to unbox our June 2023 "Feel The Beats" gift boxes for toddlers and kids. This month's theme is all about getting your little rock stars up and moving to the rhythm of the music.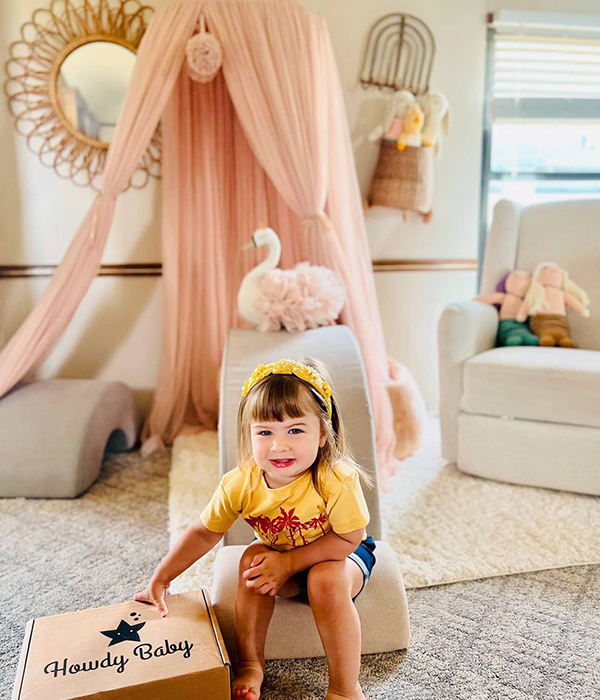 About our gift boxes for toddlers and kids
Our monthly gift boxes for babies, toddlers, and kids are filled with 7-10 hand picked products that you and your little one can enjoy together.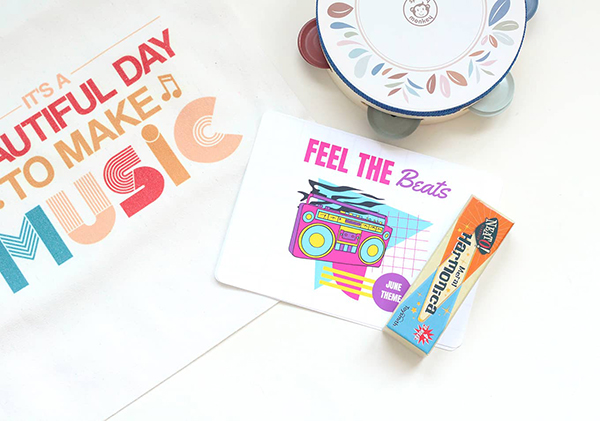 We also make sure each box is tailored to your child's age and clothing size preferences. And yeah, we've got a special something for the moms out there, too!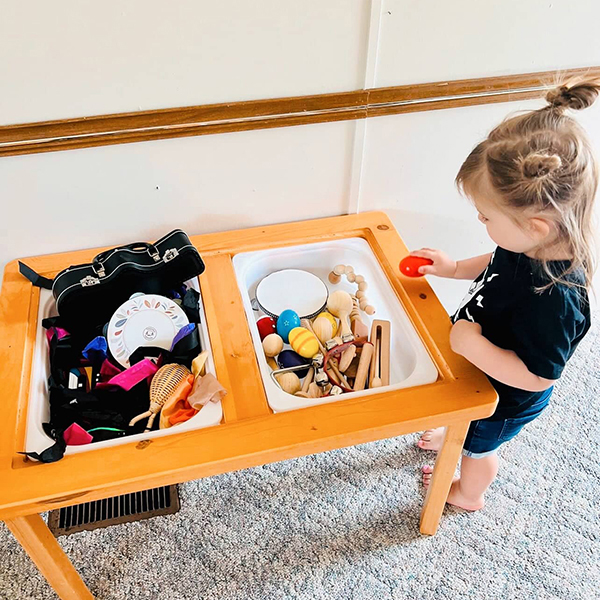 Every month, we come up with an exciting new theme, so each box is a delightful surprise packed with fun and adventure! Learn more about our baby and kids box plans or subscribe today to receive your next box.
A Look Inside Our June 2023 Toddler & Kids Gift Boxes
This month's toddler and kids gift boxes feature products to encourage our your little rock stars to express themselves and connect through music. So let's take a closer look inside!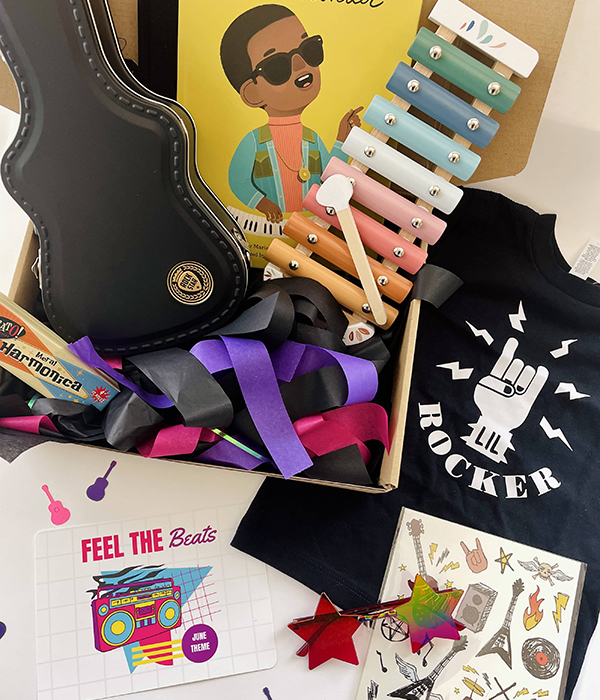 Reusable Canvas Tote Bag (For Mom)

Raven Moon Revival
This month, we're rocking out with this stylish tote bag! We love it because it's the perfect accessory to help you conquer your day like the rock star you are!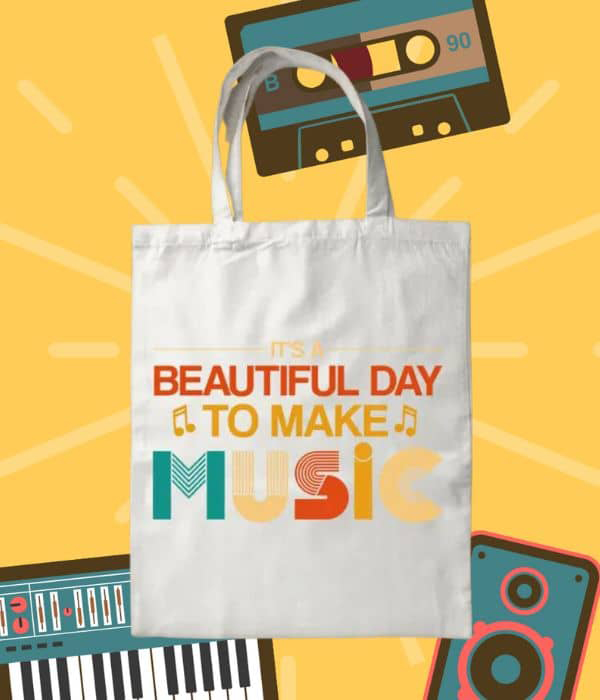 Crafted from sturdy and sustainable materials, this tote bag also has plenty of room to comfortably carry all your daily essentials.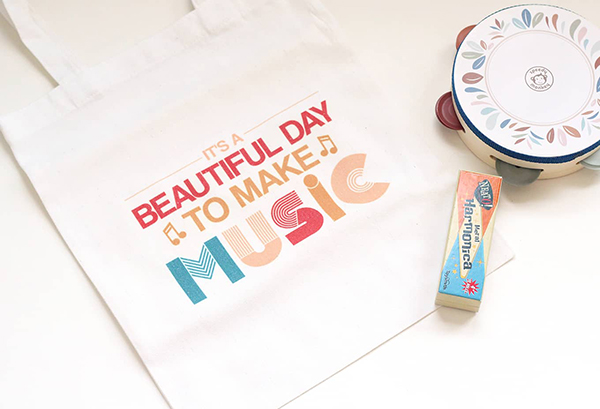 Whether you're heading to a music festival or just enjoying a casual day out, this reusable tote bag will be in perfect harmony with your plans!

Toysmith
Get ready to feel the soulful rhythm flow through you with the harmonica featured in this month's gift boxes for toddlers and kids!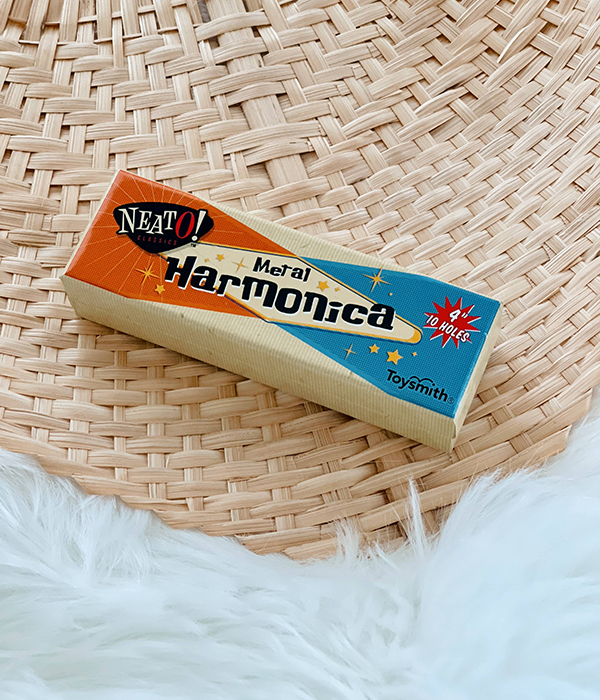 It's crafted with precision and attention to detail so it's perfect for little musicians of all levels. And when it's time to hit the road, you can also rest easy knowing that it's safe and secure in its very own hinged box, so it's protected and looking great for years to come.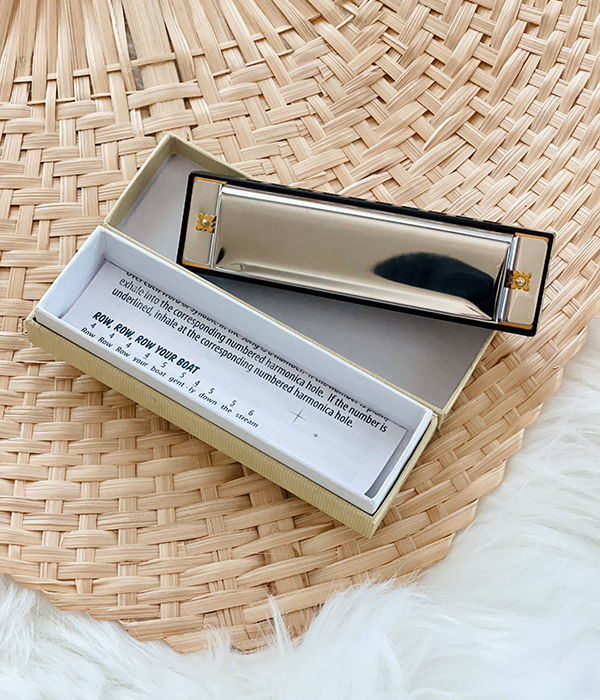 Tambourine

Speedy Monkey
Get your audience grooving with this lively instrument! Its beautifully decorated drumhead and six pairs of colorful chrome jingle sets make it the perfect addition to any musician's toolkit.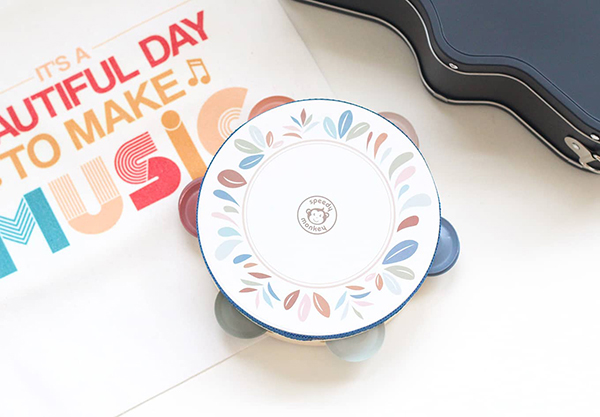 It's also a great tool for helping little rock stars develop rhythm, motor skills, and musical awareness. And the cherry on top? It's made from sustainably sourced wood from FSC® certified forests, so you can feel good about the positive impact you're making.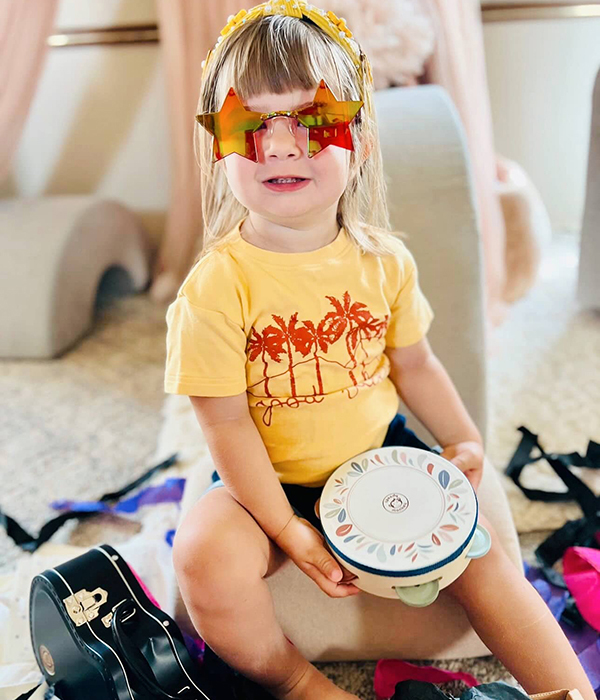 Ducky Street
The time to rock has come! We've jazzed up our June gift boxes for toddlers and kids with some seriously cool temporary tats for your little rock star.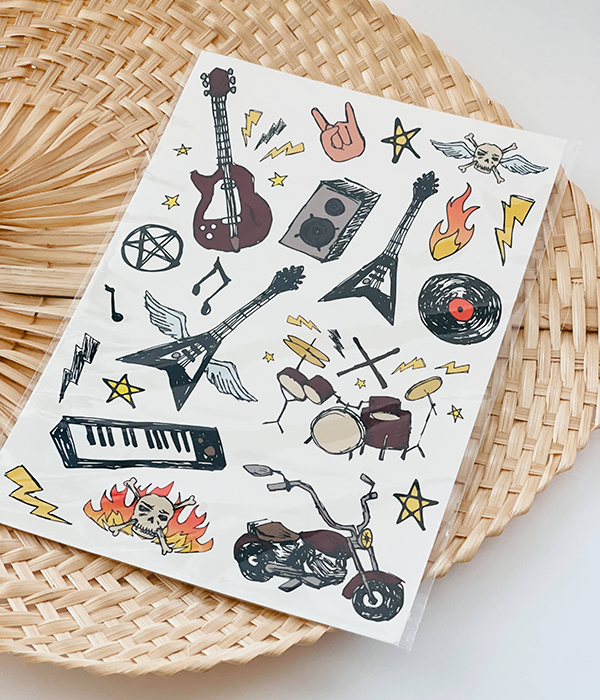 We love them because they're just what your cool kid needs to feel like a total rock star. No ink slinger needed, just place, wet, hold, and peel.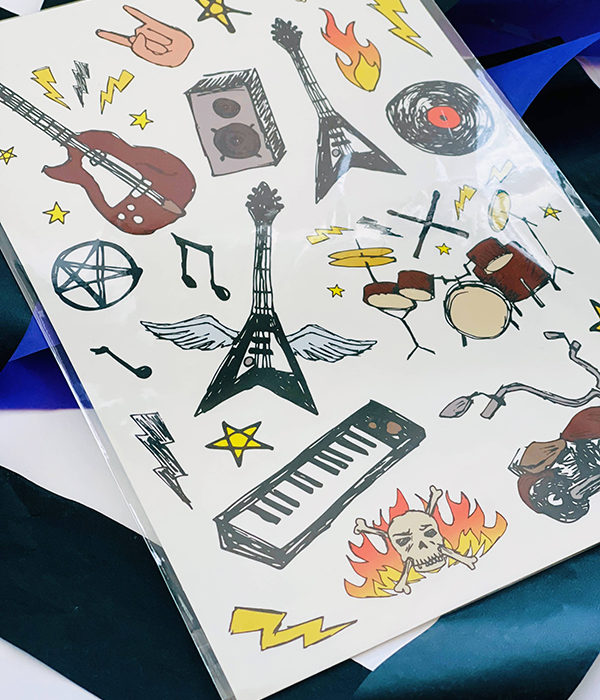 Milk Club Boutique
Get ready to jam out to your favorite tunes in this stylish tee! It's made with 100% cotton for a soft, comfy feel.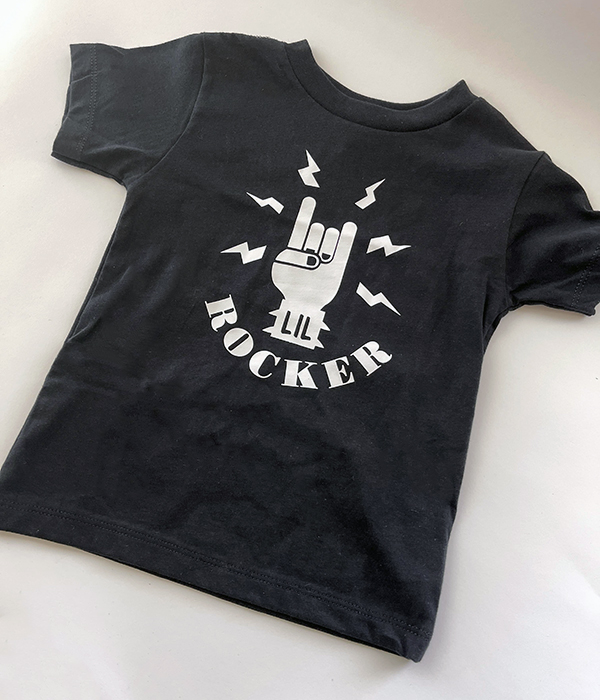 This shirt is durable enough to handle even the wildest mosh pits.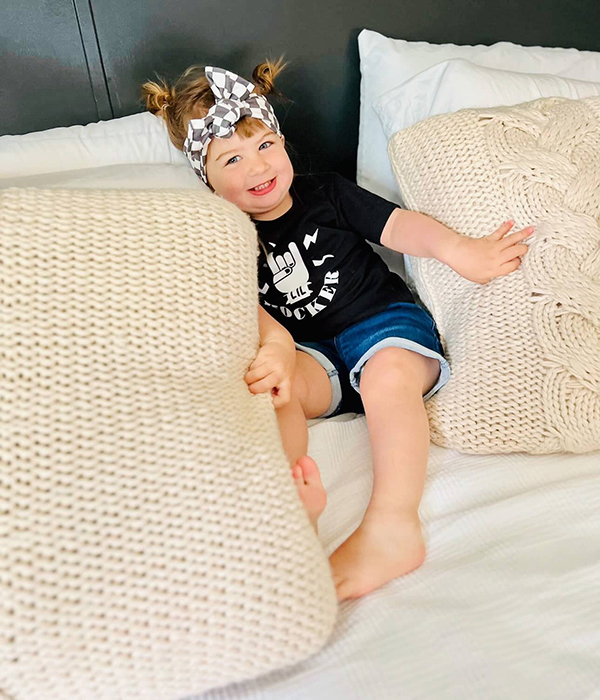 You'll love it because it's perfect for playtime, school, or a rockin' concert (even if it's just in the living room)!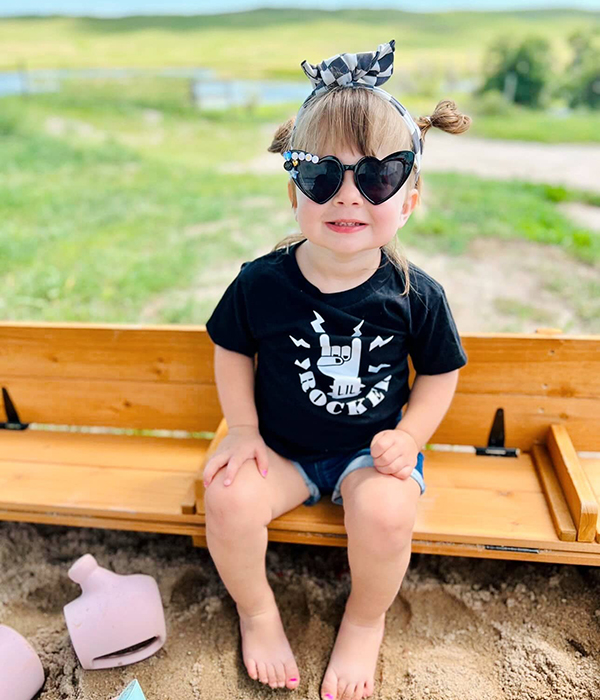 Stevie Wonder Book

Author: Maria Isabel Sanchez Vegara
This inspiring book is sure to strike a chord! It's a complete backstage pass to the life of Stevie Wonder, whose known for his astonishing talent on the piano and his soulful voice.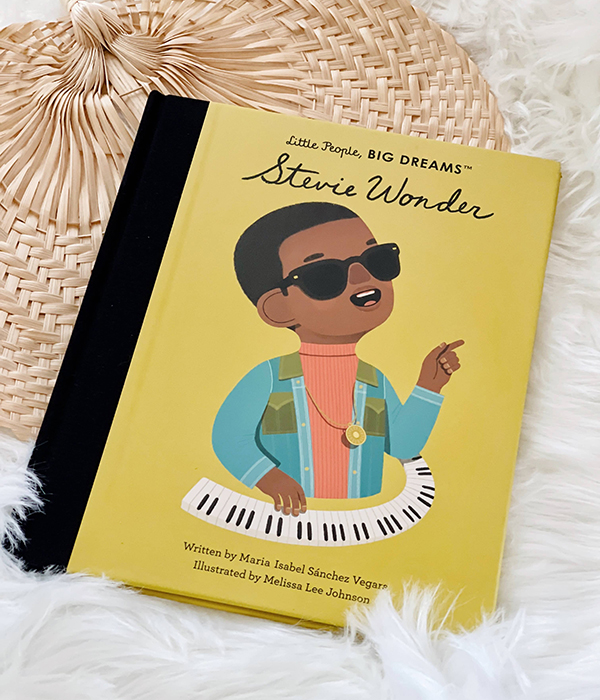 It features quirky illustrations, fun facts, as well as a biographical timeline with historical photos of the great musician's life, making it the perfect addition to this month's gift boxes for toddlers and kids.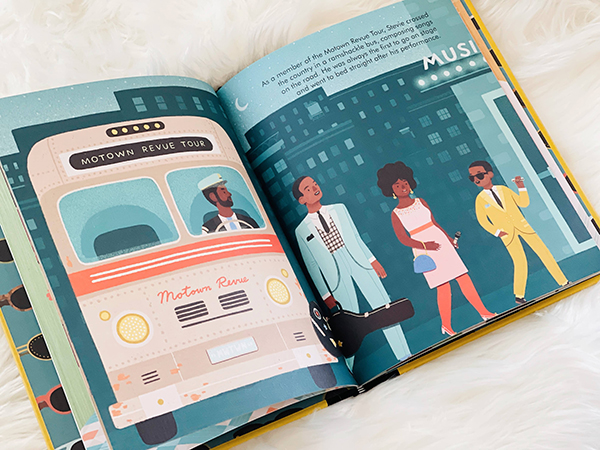 SUCK US
Hey, even the coolest rock stars need a break to refuel with some grub! This guitar case lunch box keeps all your favorite snacks, sandwiches, and drinks fresh, so you can chow down and recharge.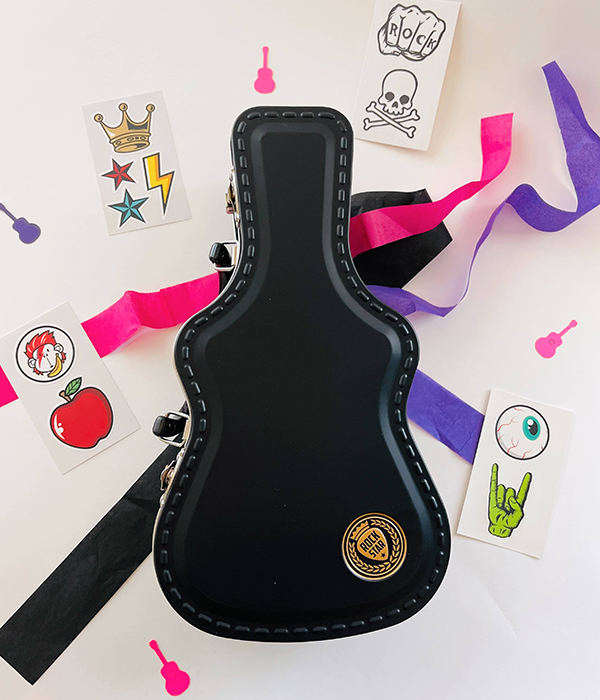 It's got a sturdy carry handle and secure fastenings, so you won't have to worry about it falling apart on the road.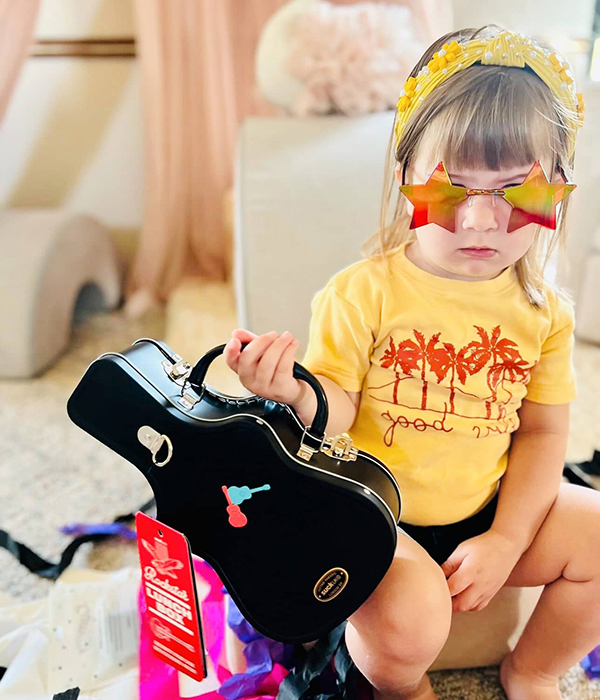 You can also personalize it with stickers to show off your true rock star style!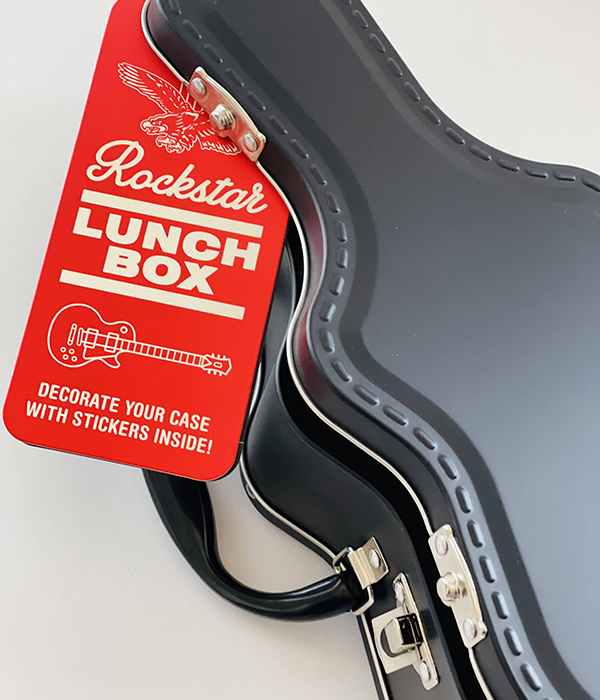 Star Sunglasses

Space 46
Turn up the beat and steal the show in these funky frames!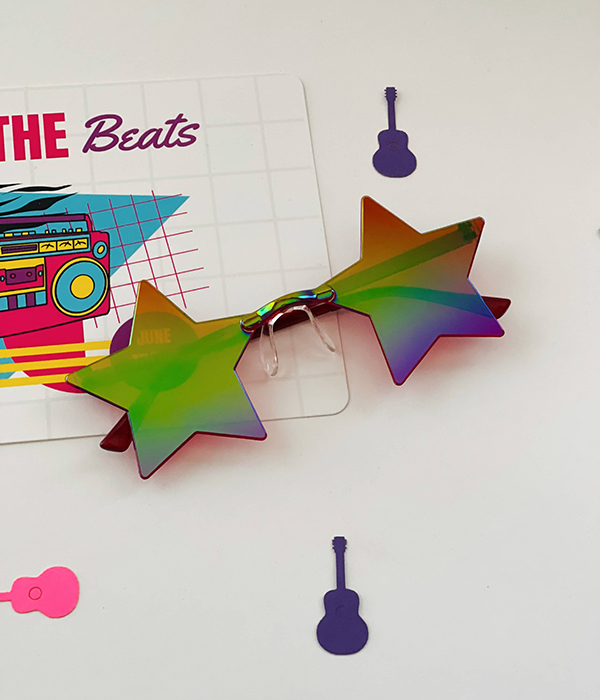 These star-studded shades are the ultimate accessory for those who dare to stand out.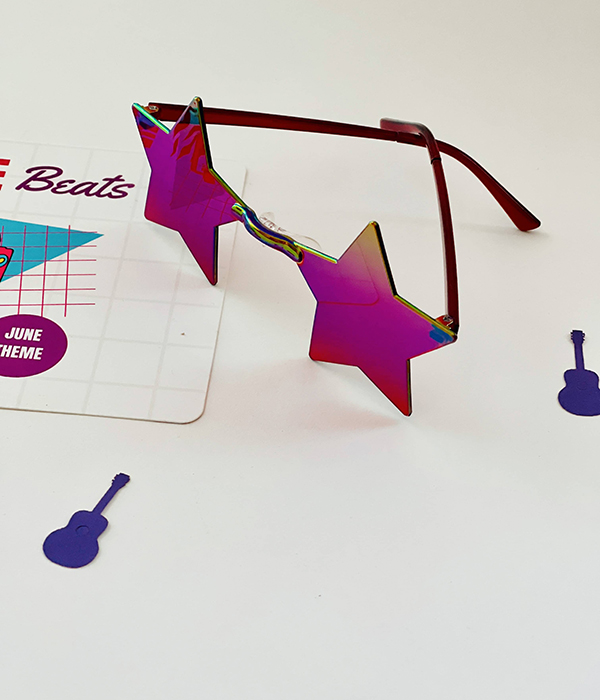 We included them in this month's gift boxes for toddlers and kids because they're guaranteed to turn ordinary days into epic adventures that top the charts.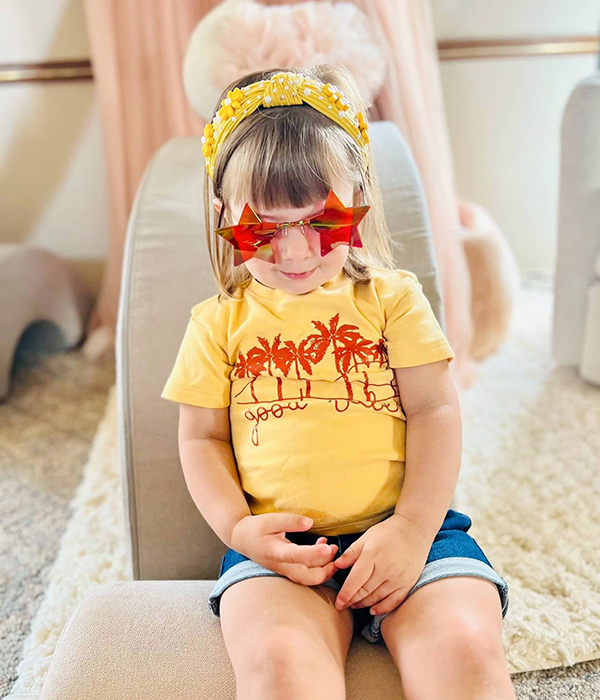 What did you think of this month's gift boxes for toddlers and kids?
Our June 2023 "Feel The Beats" box is the ultimate backstage pass to introduce your little one to the world of music.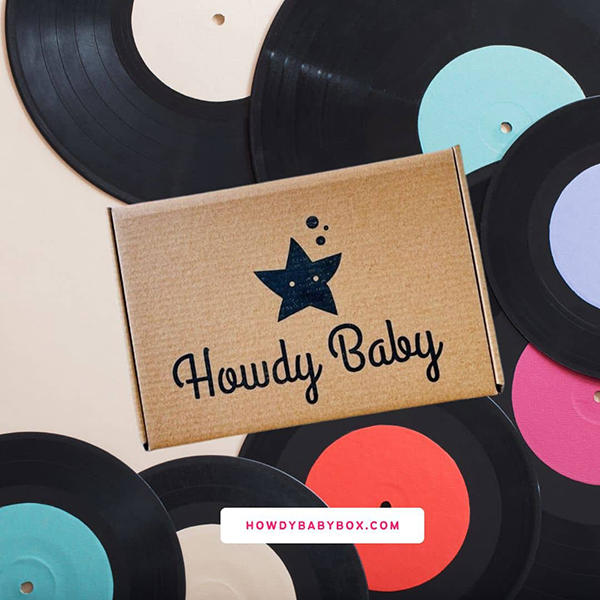 Now over to you! Drop a comment below telling us which goodies struck a chord with you and your little ones this month. Also, be sure to check out all of our other baby and kids unboxing posts!
So keep on rockin' until we meet again!