Our August 2023 new mom baby boxes were filled with items perfect for the littlest learners! This month, our Howdy Baby Box featured lots of fun, educationally stimulating, and delightfully charming products including a read to me onesie, happy apple toy, and a school bus pull back toy. There's lots more inside for you and your baby to enjoy! So let's dive in!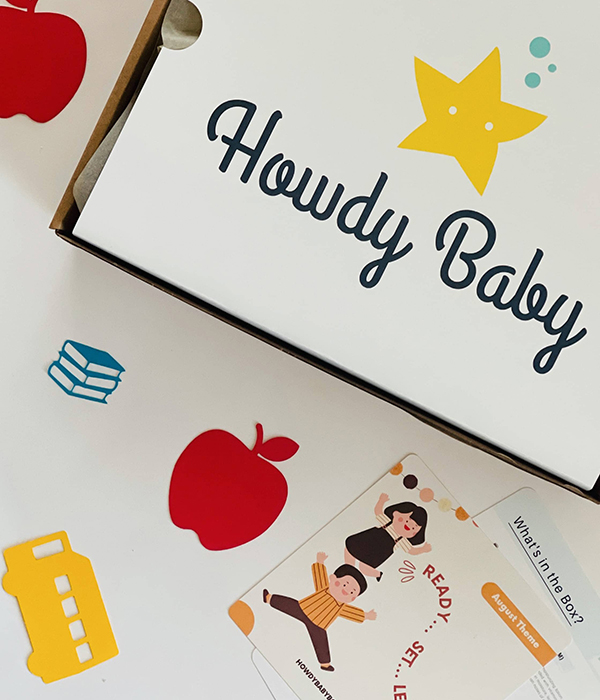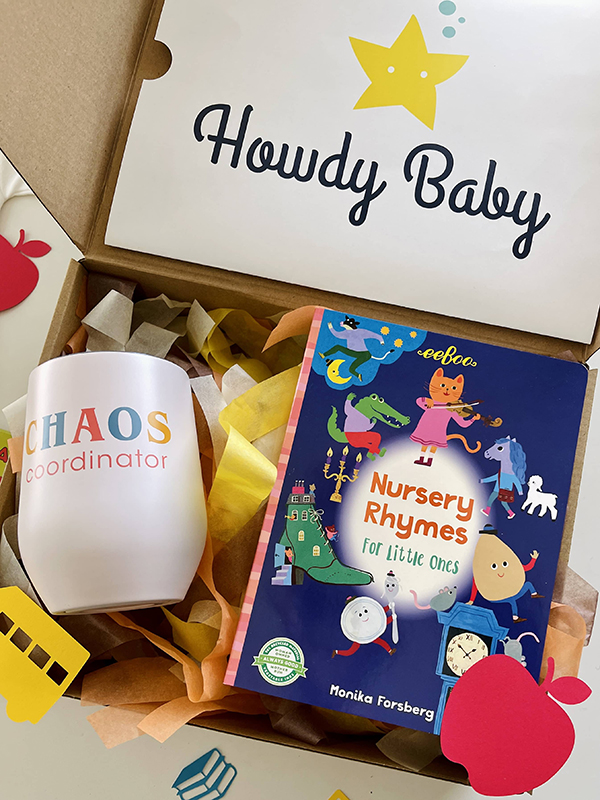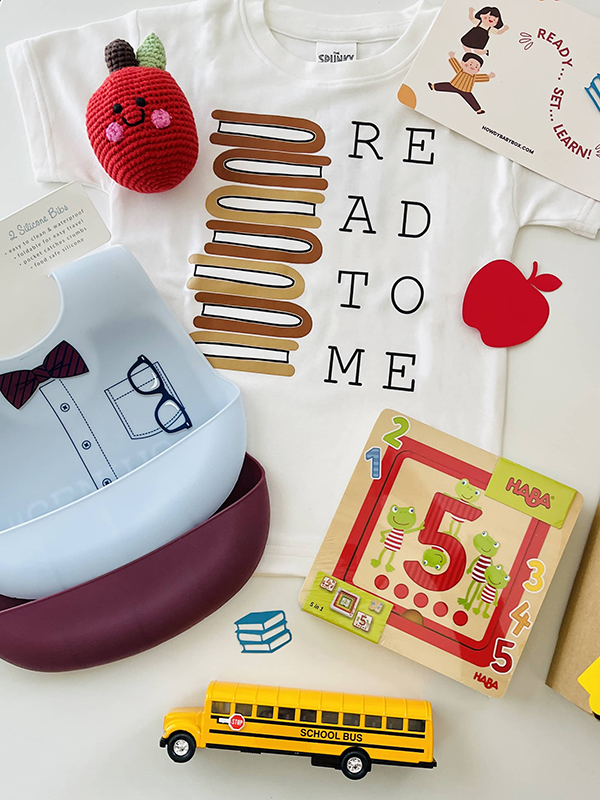 Chaos Coordinator Tumbler(For Mom)

Pearhead
Gear up for all the early mornings with this trusty tumbler in hand! It's made from double-walled stainless steel to keep your go-to drink just the right temp while you take on all the excitement of the first day back.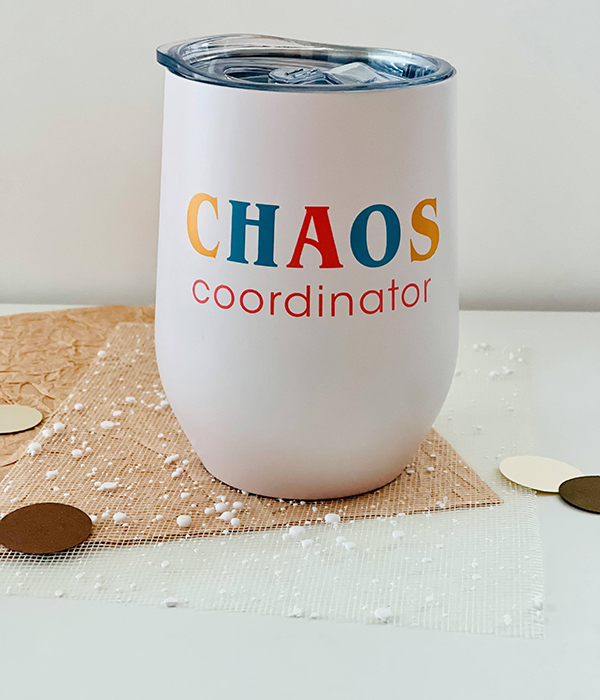 It also comes with a splash-proof press-in lid and a sliding sipper, so you can enjoy your favorite drink without stressing about accidental spills.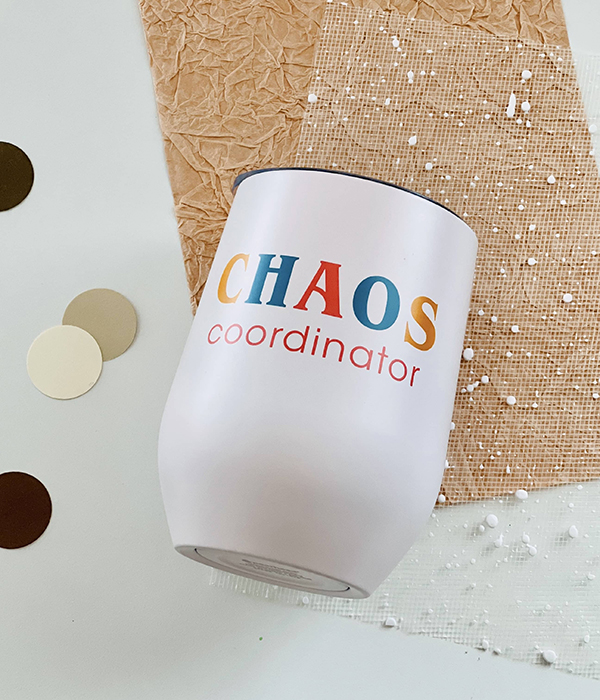 Little Treasure
Get ready to rock the back-to-school season with this 2-piece silicone baby bib set! We included these adorable bibs in this month's new mom and baby boxes because they're the ultimate sidekick for a hassle-free start to the school season.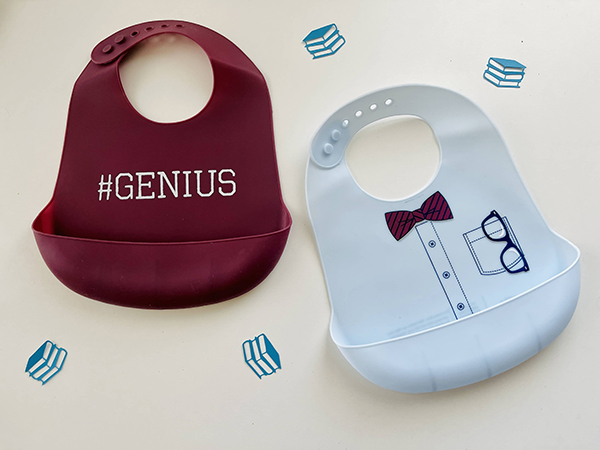 They're designed with a large pocket that catches all that stray food, saving baby's clothes from those messy mishaps. The button and hole closure adjusts to fit your little scholar perfectly and allows for many different sizes to grow with your little one.
Wooden Layering Puzzle

HABA
Start your little learner off on the right foot this school year with this interactive layering puzzle. Let your curious explorer dive in, stacking snails, arranging frogs, and counting all the other critters along the way.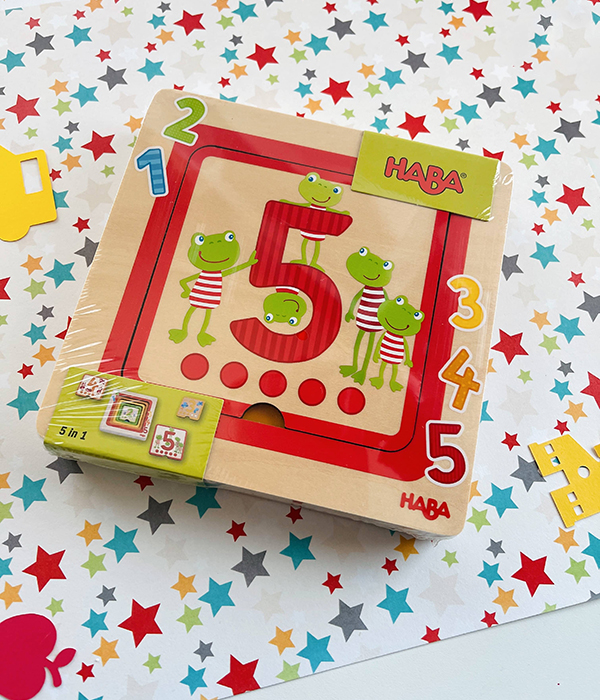 With every piece perfectly tailored for little hands, this hands-on puzzle nurtures an early understanding of numbers and improves your little one's cognitive development while making learning fun!

Pebble
This happy little apple toy is the perfect back-to-school companion. Its compact size makes it easy for your pint-sized scholar to hold and play with.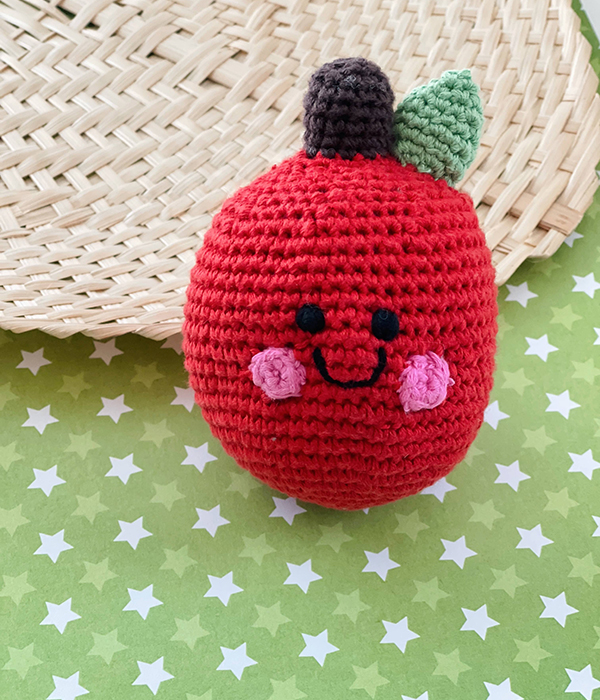 Shake it gently, and you'll hear a soft jingle that will brighten up any school day.
Whether they're using it for imaginative play or snuggling up with it during story time, this apple plushie is an absolute must-have for the back-to-school season and a wonderful addition to this month's new mom and baby boxes!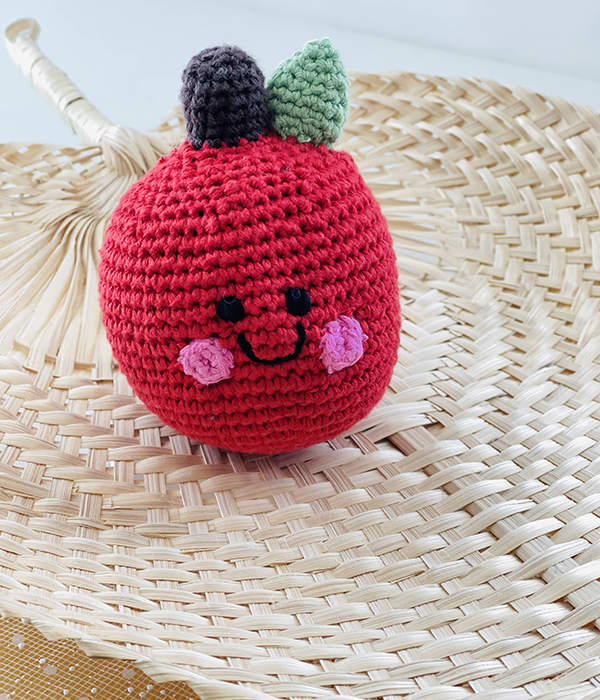 Spunky Stork
It's never too early to start your future bookworm on their literary journey! Crafted with love, this read to me onesie is made from 100% certified organic cotton, so it's super comfortable on your little one's delicate skin. It also promotes sustainability, making it the perfect choice for their back-to-school wardrobe.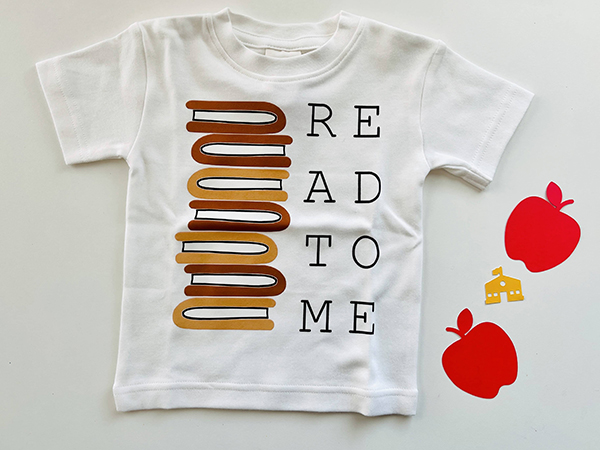 Illustrator: Monika Forsberg
Journey through the world of classic nursery rhymes this sweet board book! Each page comes alive with bright, whimsical illustrations that will captivate your baby's imagination and help develop their visual awareness.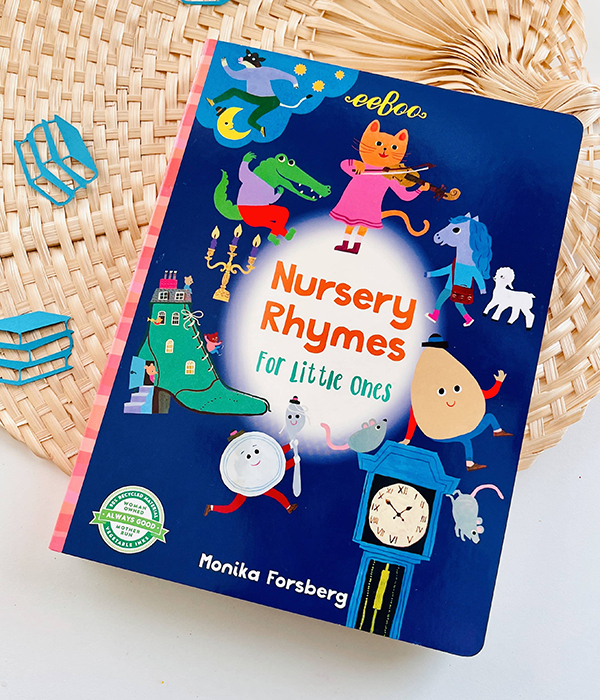 The gentle, rhythmic verses are perfect for bonding time and introducing your little learner to the delightful world of language. Plus, the sturdy pages are perfect for little hands to flip through.
We included it in this month's new mom and baby boxes because it's a fun start to a new school year. It's the perfect book for creating happy school-time memories.

Toysmith
This friendly yellow school bus pull back toy is so much fun! Just pull it back, let it go, and watch it zoom across the room.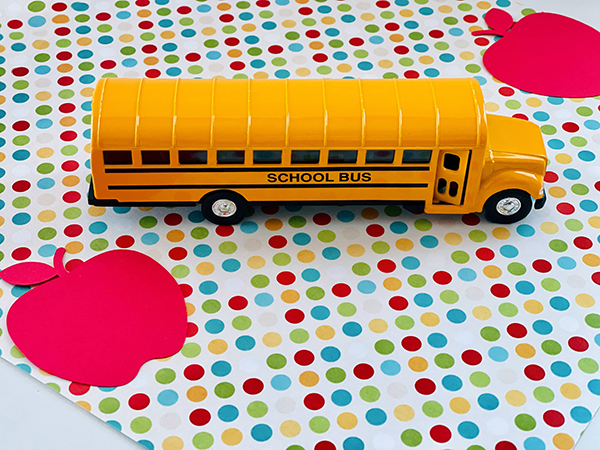 This mini school bus looks just like the real thing, down to the swing-out stop "Stop" sign and the little bus doors that actually open!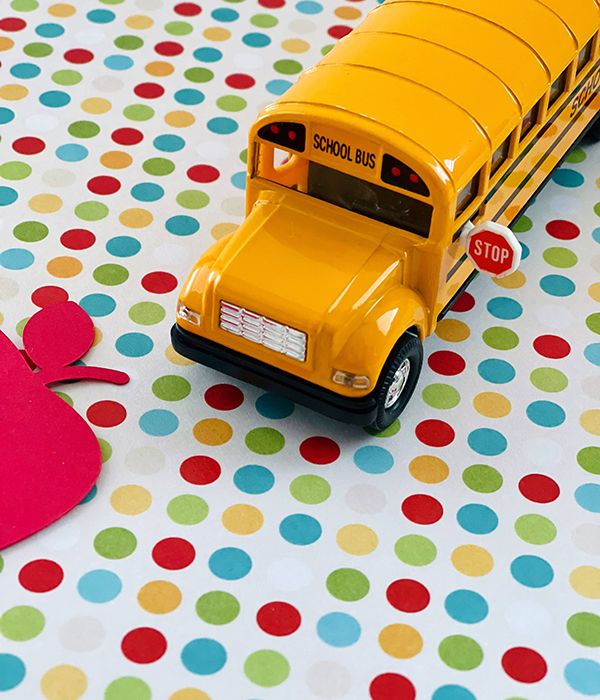 Alright, that's a wrap on this month's back-to-school themed new mom and baby boxes.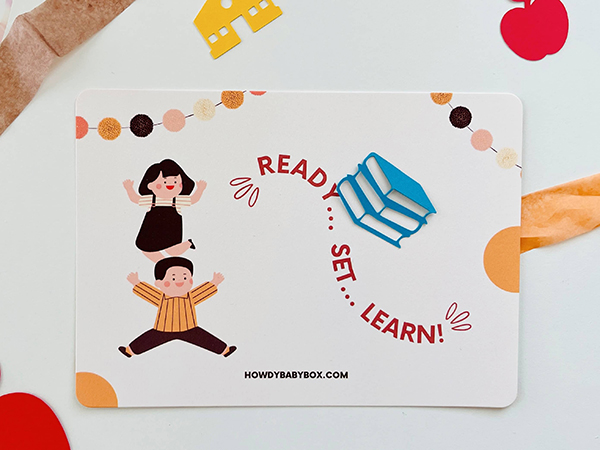 We can't wait to hear which products you loved most this month! Drop us a line in the comments and don't skip our Howdy Kids unboxing for even more fun products to explore!