Get ready to catch those flurries because it's time to reveal our upcoming Howdy Baby Box theme! Our December 2023 baby and kids subscription box theme is... ⁠☃️ Feelin' Frosty ☃️
Welcome one, welcome all, to a frosty world where snowflakes fall! ⁠
Bundle up and bring the snowy day inside because this month, we're celebrating the magic of winter, the joy of play, and the incredible power of imagination — no matter what the weather is like outside!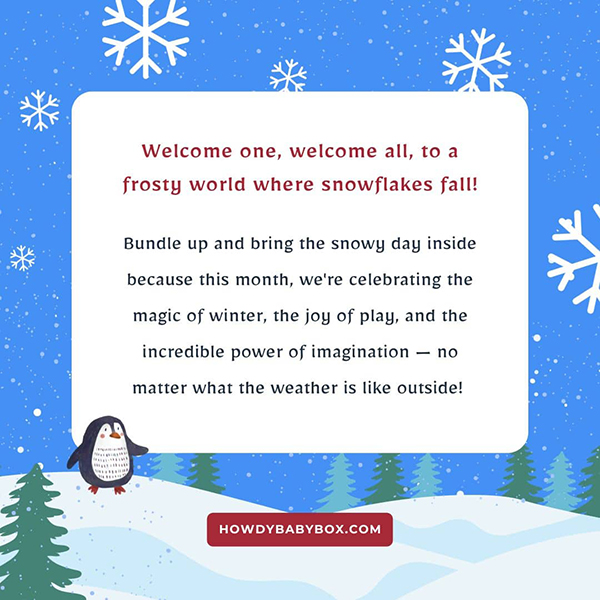 At Howdy Baby Box, we understand that the holiday season is a time for family, fun, and imagination. That's why our December subscription box for babies and kids is all about celebrating the magic of winter, the joy of play, and the incredible power of imagination. We've curated a selection of goodies that will keep your kiddo's entertained and engaged throughout the holiday season.
Please Note: The last day to order this box is 12/10/23. Orders close at 11:59 PM CST and as always — our Howdy Baby subscription boxes start shipping on the 15th of the month.
In the upcoming weeks, we're going to reveal a couple of sneak peeks into the 'Feelin' Frosty' box. That's right! You'll get a sneak preview of the awesome surprises that are coming your way. It's all about building that excitement and keeping the holiday spirit alive!
Howdy Baby Box - Pom Pom Beanie Hat
Sneak Peek Alert! It's almost December, and you know what that means — frosty vibes and cozy times are here!
We're so excited to share that every December ☃️ Feelin' Frosty ☃️ box will include an absolutely ADORABLE Pom Pom Beanie Hat from Himmelberg Baby⁠.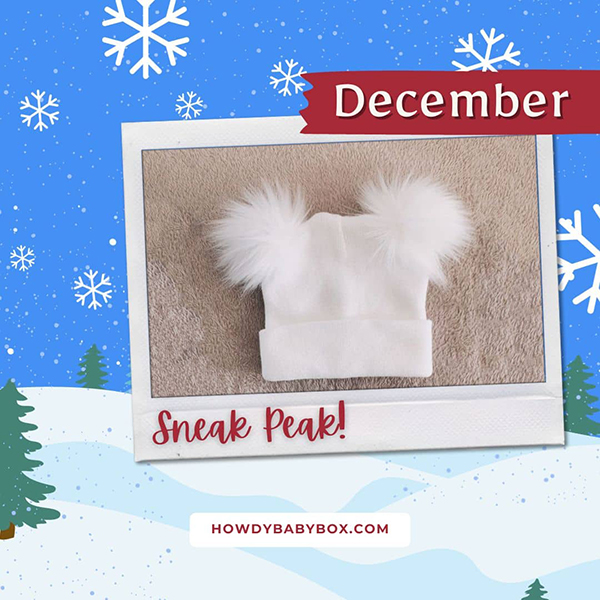 This cozy beanie is a must-have for winter — perfect for your little ones to stay snug and stylish! ⁠
Howdy Baby Box - Sneak Peek 2 - Marshmallow Snowman Plushie
Get ready to feel the winter magic because it's time for another December Howdy Baby Box sneak peek!
We're super excited to announce that this month every ☃️ Feelin' Frosty ☃️ subscription box for babies and kids box will include a special guest...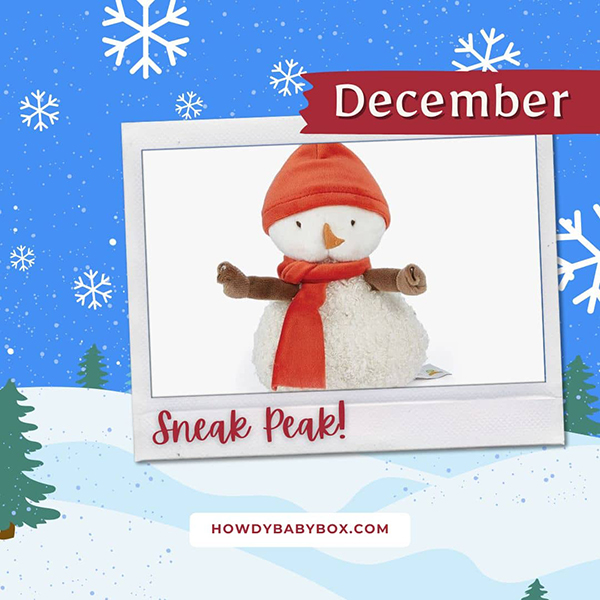 Meet Marshmallow, the adorable plush snowman! This adorable, roly-poly snowman is just waiting to be your little one's winter pal.
With his plush, huggable body, fluffy white fur, and the cutest red hat, Marshmallow is all dressed up and ready to spread holiday cheer! ⁠His sweet, embroidered face and classic carrot nose are sure to bring a smile to your little one's face — even on the coldest winter days!
About Our Subscription Boxes For Babies & Kids
With Howdy Baby Box, you'll receive a carefully curated selection of toys, books, and activities that will keep your child engaged and excited all year round. So why not make the holiday season even more special with our monthly baby and kids subscription boxes?
Don't miss out on the opportunity to create magical moments with your little one this holiday season!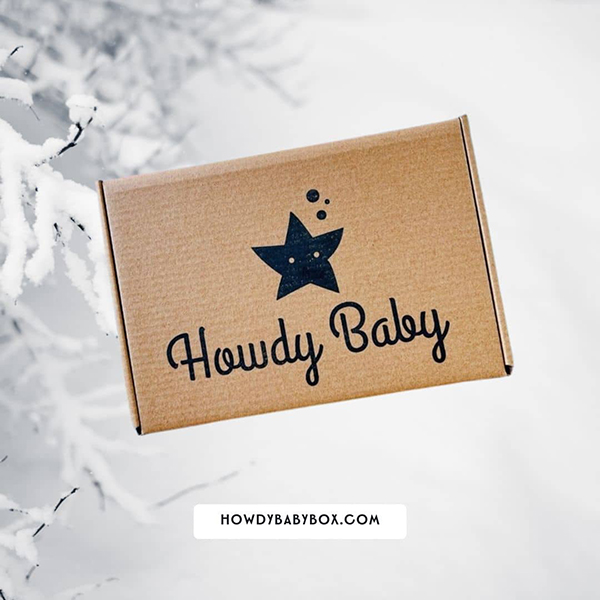 Subscribe today and make this holiday season one to remember!