We're so excited to reveal that our December baby and preschool subscription box theme will be... ❄️ Catching Snowflakes ❄️⁠
Winter, winter cold, and ice... a mug of hot chocolate would be nice!

Winter is on the horizon and it's the perfect time to reset. ⁠This month's theme is all about making the most of the winter season and connecting with the people that are most important to us.⁠
Please Note: Our December baby and preschool subscription box will be available to new subscribers starting 11/11/22
Sneak Peek 1 - Limited Edition Artisan Lip Scrub (For Mom)
We're so excited to announce that this month's box will feature not one but two self-care items for mom, one of which will be a limited-edition Artisan Lip Scrub by the lovely Artisan Bath Co.
Every preschool subscription box will include one of these lovely treats for mom!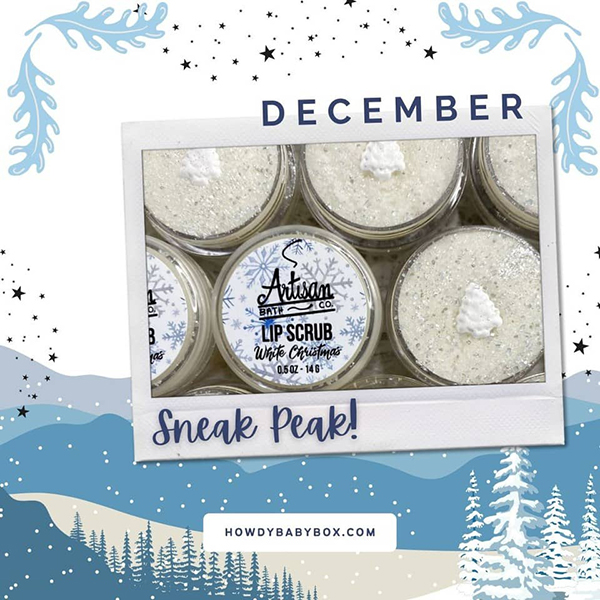 Topped with a white tree sprinkle on a bed of shimmering snow crystals this blueberry and white chocolate flavored lip scrub will have mom feeling like she's walking in a winter wonderland. ⁠


Sneak Peek 2 - Sherpa Plush Blanket
Every December Howdy Baby and Howdy Kids preschool subscription box will include a cuddly Sherpa Plush Blanket from Yoga Sprout.⁠ Soft, plush and oh-so-cozy, this fluffy mink blanket with Sherpa backing is great for snuggling with mommy on cold winter days!⁠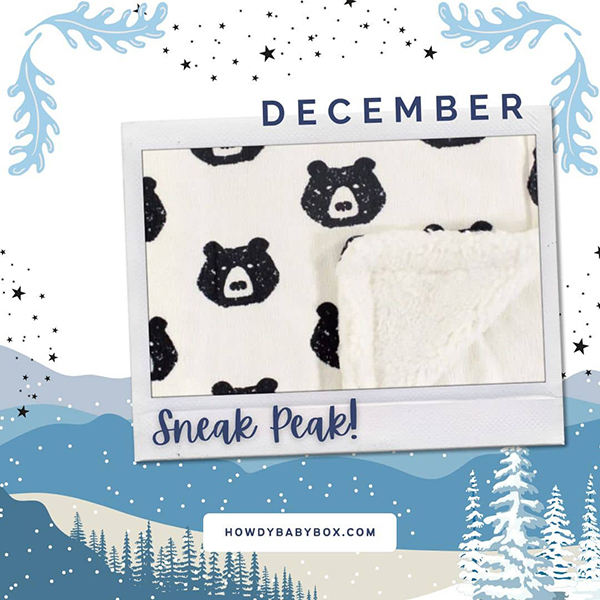 Measuring 30 x 40 inches, this adorable winter blanket is just the right size to keep both you and your little one warm + cozy all winter long.⁠ We absolutely love this sweet blanket and know you will too!⁠
Lessons From A Snowflake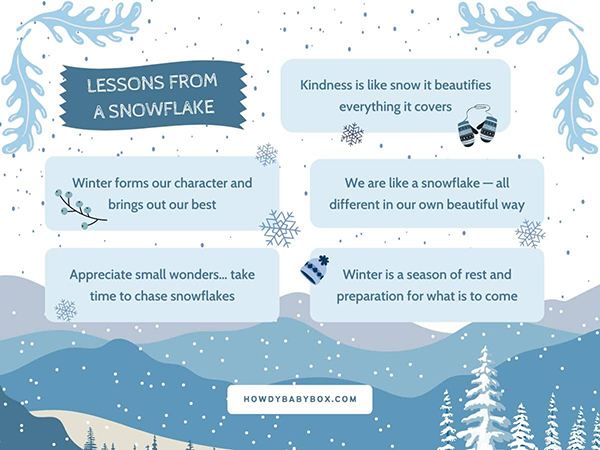 Already a subscriber? Your December baby and preschooler subscription box will be reserved for you — no need to subscribe again!⁠ Just make sure your subscription is active and that your payment info & child's size preferences are up to date for a successful renewal at the end of the month.⁠
Not a member yet? To start your subscription, get over to our subscription page. Remember to check out our Past Boxes page to see what we featured in previous baby and preschooler subscription boxes!