We're so excited to announce that our November 2022 new parent subscription box theme will be 🍁 INTO THE WOODS 🍁⁠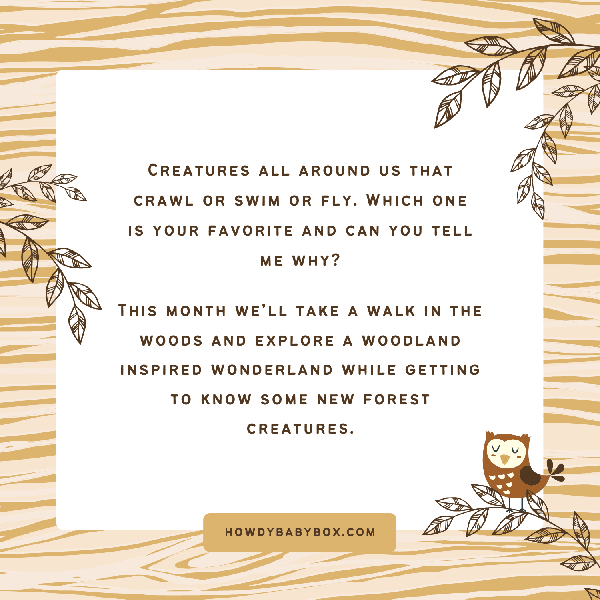 Creatures all around us that crawl or swim or fly. Which one is your favorite and can you tell me why? This month we'll take a walk in the woods and explore a woodland inspired wonderland while getting to know some new forest creatures.⁠
Please Note: Our November woodland themed new parent subscription boxes are now available to new subscribers!
Sneak Peek 1 - The Last Hazelnut Book
⁠This month every new parent subscription box will feature 'The Last Hazelnut' by Susanna Isern.🍁 When two woodland friends have a misunderstanding over who ate the last hazelnut, they eventually find that holding a grudge is a lot less rewarding than mending their relationship. ⁠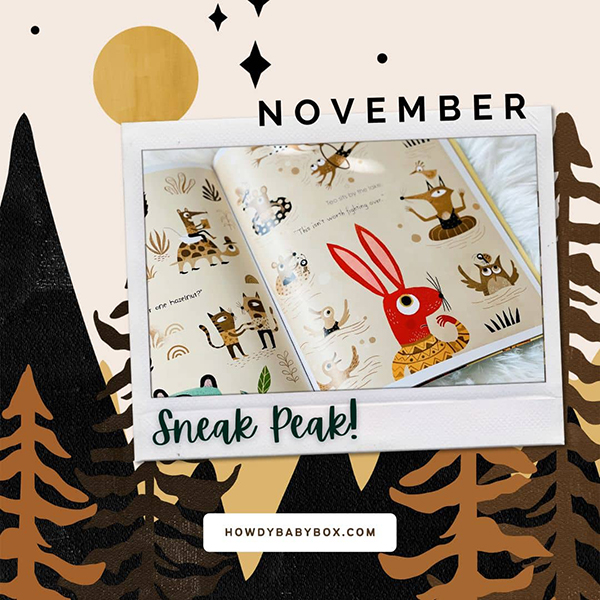 Through chic illustrations + punchy text, this funny & relatable story teaches young readers about understanding their emotions & overcoming conflict.⁠ This is just just one of many lovely woodland-inspired items you'll find in our November box. ⁠
Sneak Peek 2 - Howdy Baby Box - Bear Night Light
It's time to reveal another sneak peek for our November 🍁 INTO THE WOODS 🍁 box!⁠ We're so excited to announce that we're featuring a beary cute item in our baby boxes this month!
Any guesses as to what it might be?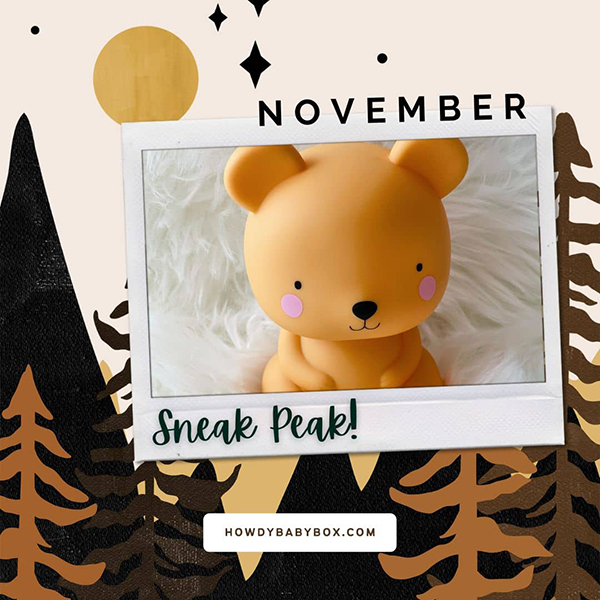 Here's a hint: it will illuminate your path through the forest. We hope you're as excited about this box as we are!! It's the perfect way to celebrate Fall!⁠
Lessons From The Woods
⁠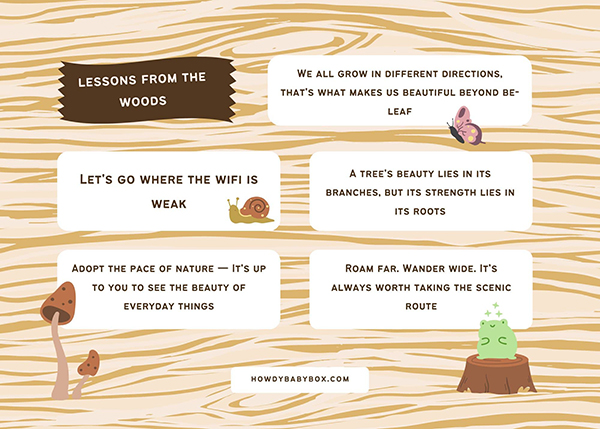 Already a subscriber? Your November new parent subscription box will be reserved for you — no need to subscribe again!⁠ Just make sure your subscription is active and that your payment info & child's size preferences are up to date for a successful renewal at the end of the month.⁠

Not a member yet? 👉 Visit our subscribe page to get started with your subscription. Don't forget to visit our Past Boxes page to see what goodies we featured in previous new parent subscription boxes!