We're super excited to announce the theme for our upcoming June 2023 Howdy Baby mother and baby subscription box: 🎶 FEEL THE BEATS 🎶⁠
⁠
Moving and grooving to the beat! Dancing our hearts out, with our two feet!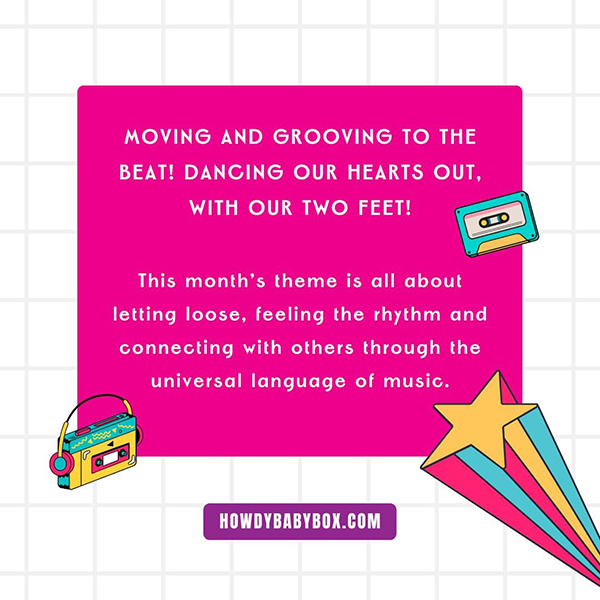 This month's mother and baby subscription box theme is all about letting loose and feeling the rhythm of the music. By encouraging our little ones to move and dance, we can help them explore their creativity and help them connect with others through the universal language of music.⁠
So, let's get those kiddos up and grooving!
About our Mother and Baby Subscription Box
The Howdy Baby Box is a monthly subscription service that connects parents and their little ones with a curated selection of goodies that help them bond and make memories together. Each month's box revolves around a different theme and comes packed with amazing products that match the vibe of the month.
Sneak Peek 1 - Beautiful Day To Make Music Tote Bag (For Mom)
Get ready to boogie because it's time for a sneak peek at our June 2023 🎶 FEEL THE BEATS 🎶 mother and baby subscription box! ⁠
We're so excited to announce that this month every box will feature a Reusable Canvas Tore Bag for mom from Raven Moon Revival.
This lovely tote hits all the high notes!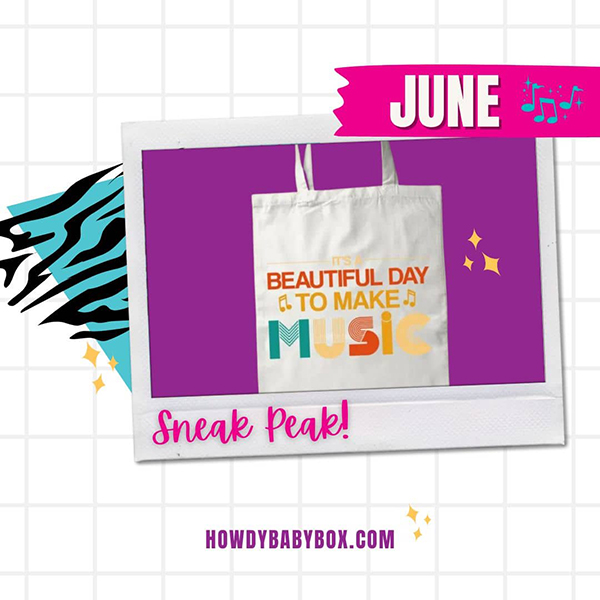 Crafted from sturdy and sustainable materials, this spacious tote is as practical as it is stylish. ⁠It's roomy enough to carry all your essentials & its durable construction means it can handle whatever your day throws at you. ⁠Plus, it's reusable, so you can feel good about doing your part for the environment while looking fabulous!⁠

Sneak Peek 2 - Lil Rocker T-Shirt / Onesie
Crank up the volume, because this month, every mother and baby & kids subscription box will come with a chart-topping onesie or tee from Milk Club Boutique!
⁠
Unleash the tiny rockstar within!
These adorably edgy outfits are made of 100% cotton — so your mini rockstar stays comfy during all those epic jam sessions. ⁠And they're durable enough to handle even the wildest mosh pits. ⁠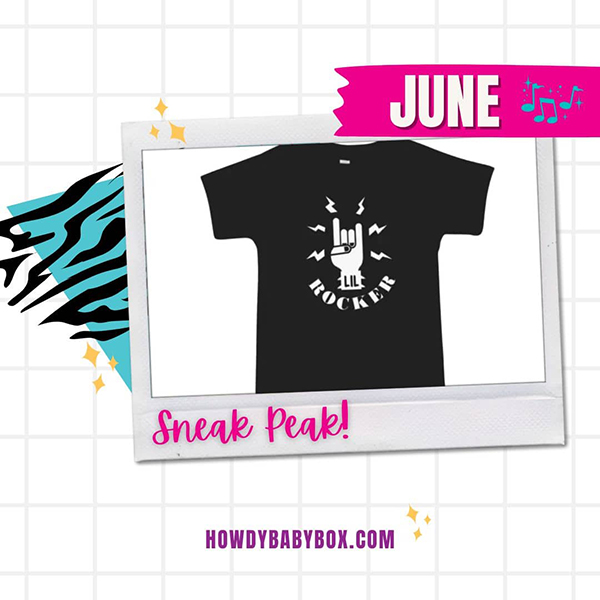 Perfect for playtime, school, or even a rockin' concert — even if it's just in the living room!
Don't miss your chance at this headliner!
Our June 2023 box is officially available to new subscribers! So visit howdybabybox.com to reserve your 'Feel The Beats' box now!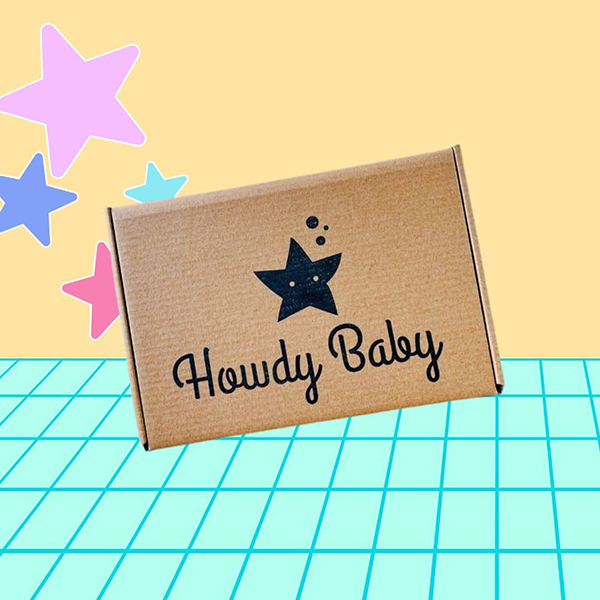 So get ready to dance the month away with your little ones! Head to howdybabybox.com to reserve your mother and baby subscription box now.