The future is not something we enter. 🔮 The future is something we create. We are so excited to reveal that the theme of our upcoming January mommy to be box is... 🔮 STEP INTO THE FUTURE 🔮 ⁠
Please Note: The last day to reserve your January 2023 box is 1/10/23. Our mommy to be boxes start shipping on 1/15/23. This month's theme is about looking ahead and exploring the possibilities that the future holds.⁠ It's also about guiding our littles in taking the steps necessary to reach their goals and grow up to be capable, confident, and happy.⁠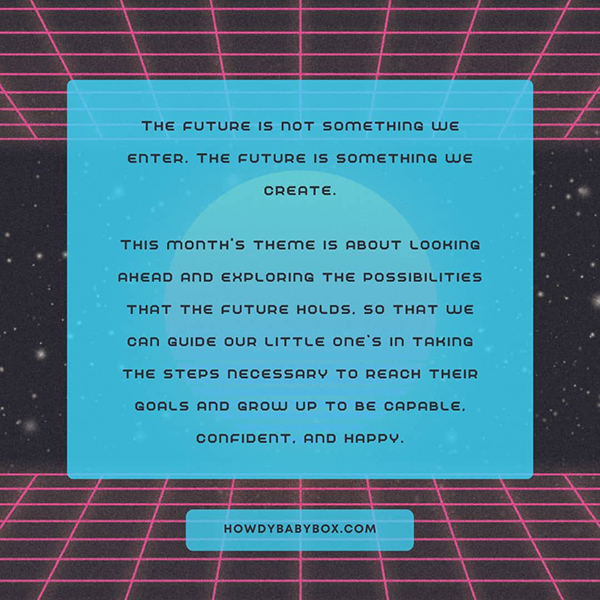 About the Howdy Baby Mommy To Be Box
The Howdy Baby Box is a monthly mommy to be subscription box for Mama & Little that features a unique selection of products for you + your child to explore together!
Choose from our Essentials or Deluxe subscription or a one-time gift box & receive a variety of family friendly products — always tailored to your child's age and developmental stage, as well as something special for mom in each box!
All products featured in our monthly mommy to be boxes are ethically made by small and women owned businesses as well as independent makers.⁠
Howdy Baby Box - Sneak Peek 1 - You Grow Girl Color Changing Nail Polish
It's time to reveal the 1st official sneak peek for our January 🔮 STEP INTO THE FUTURE 🔮 mommy to be box.⁠
Self-care is so important now more than ever! That's why we're so excited to announce that every January box will include You Grow Girl Color-Changing Nail Polish from Northern Nail Polish for mom to enjoy!⁠
⁠Painting your nails can be a relaxing + therapeutic self-care activity that helps you unwind and de-stress after a long day. It's also a fun & simple way to add a pop of color and personality to your look. ⁠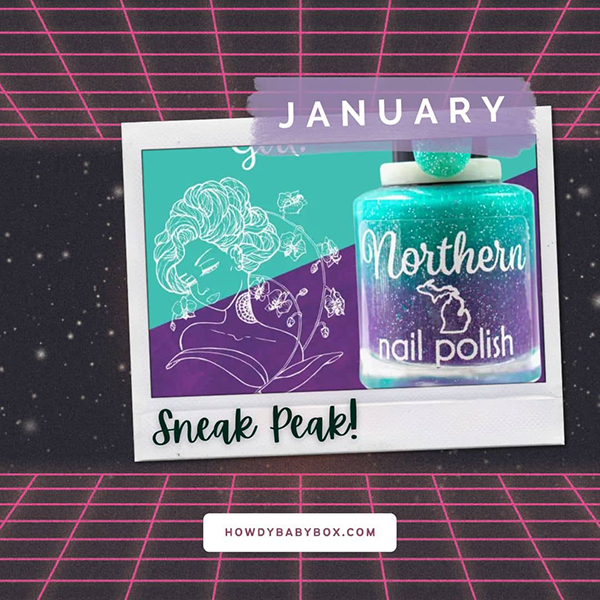 This pretty nail polish changes color based on the temperature. When it's cold, it has a deep purple color with a hint of aqua shimmer. When it's warm, it turns a bright turquoise color.⁠

It's a fun and unique way to add some excitement to your nail game — because let's be real, there's nothing more satisfying than perfectly polished nails that shimmer and shine!

Why We Love It:
Toxin-Free⁠

Pregnancy & Child Safe⁠

Natural, Vegan, & Cruelty-Free⁠

Chip-resistant & Long Lasting ⁠

Non-staining, Easily Removable ⁠


Handmade in Michigan⁠
Howdy Baby Box - Sneak Peek 2 - Future CEO Onesie
It's time for another sneak peek at our January 🔮 STEP INTO THE FUTURE 🔮 mommy and me box.⁠
Dream bigger than big! This month, every mommy to be baby box will include a Future CEO Baby Onesie from The Spunky Stork. This super soft and comfortable onesie is a stylish and playful way to show off your little one's ambitious side. It also lets the world know that they're destined for big things.⁠
Featuring a hand-drawn desk, this adorable onesie is perfect for all future boss babies. ⁠It's designed and printed in the USA on 100% certified organic cotton.⁠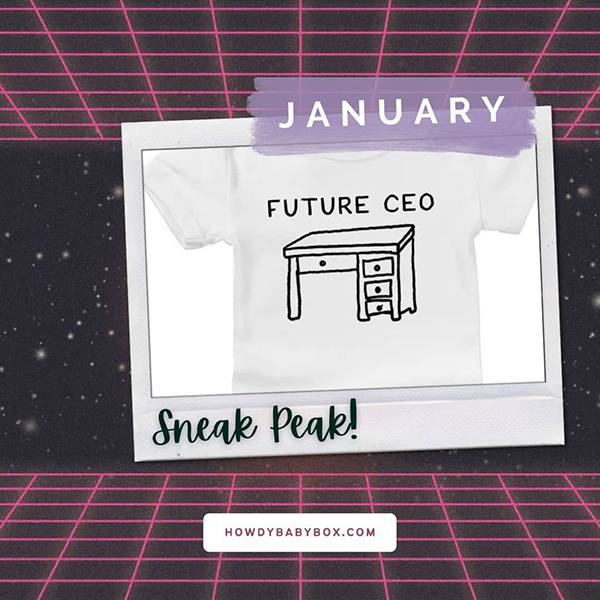 Lessons From The Future - January 2023 mommy to be box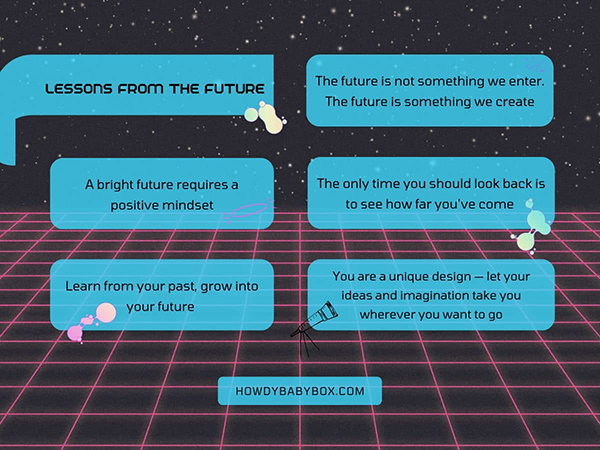 ⁠We absolutely love this month's mommy to be box and hope you will too!⁠⁠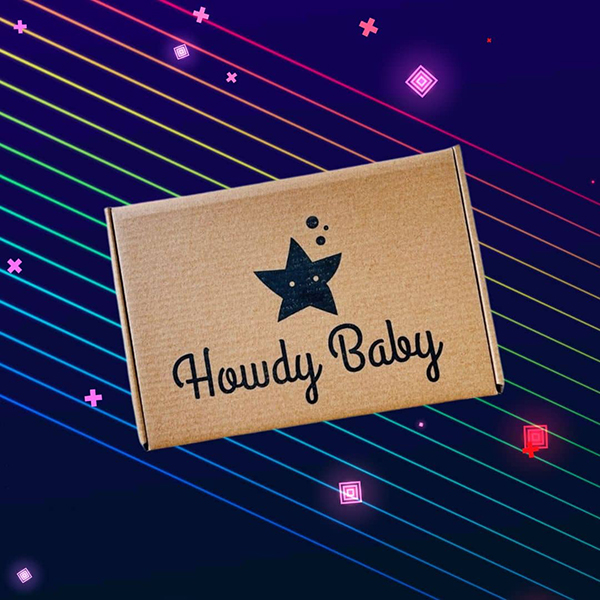 Already a Howdy Baby Box subscriber? Your January mommy to be box will be reserved for you — no need to sign up again. ⁠Just make sure your payment info & your child's preferences are up to date so that you have a successful renewal on December 31st!
Want to sign up for our monthly mommy to be box? Visit our home page to learn more or get started with your subscription.⁠ Don't forget to use the code HOWDY10! for 10% OFF your first month's box.⁠