We're so excited to announce that our mommy and me box theme for May will be 🌷TIPTOE THROUGH THE TULIPS🌷
Roses are red, violets are blue, but tulips come in every color and hue! This month's theme is all about teaching our little ones patience, nurturing their curiosity, and instilling a sense of wonder as they grow.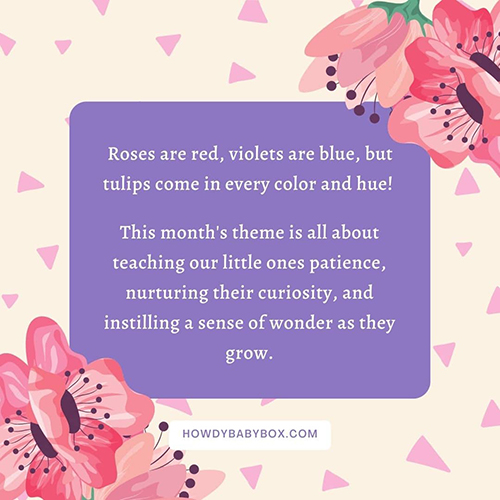 Howdy Baby Mommy and Me Box - Sneak Peek 1
We're sending mom the extra love she deserves with not one — but two!— gifts in this month's mommy and me box! Every May baby and kids box will include this gorgeous Watercolor Floral Reusable Bag from Yay Novelty.
There is no such thing as having too many reusable shopping bags in your life! They're super versatile and also help reduce waste from single use plastic bags.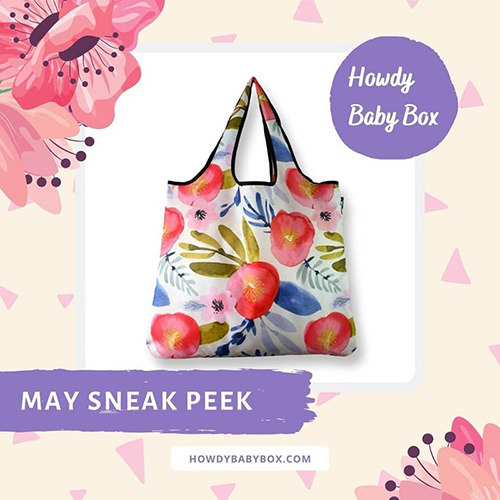 We wanted to feature this stylish oversized bag in this month's mommy and me box because it's perfect for any outing. You can use it for work, school, travel, shopping trips, errands, the beach, and more!⁠ It's made of 100% polyester, measures 20 by 28 inches, and has a capacity of 55 pounds. The long handle makes it easy to carry over your shoulder, and it's also machine washable.⁠ ⁠



Howdy Kids Box - Sneak Peek 2 - Window Silly Plant Plushie
This month, we'll be sending out a few different versions of these adorable Window Silly Plant Plushies in both our baby and kids mommy and me subscription boxes! ⁠We wanted to keep things a surprise, so the image above is ONLY AN EXAMPLE of what you'll get.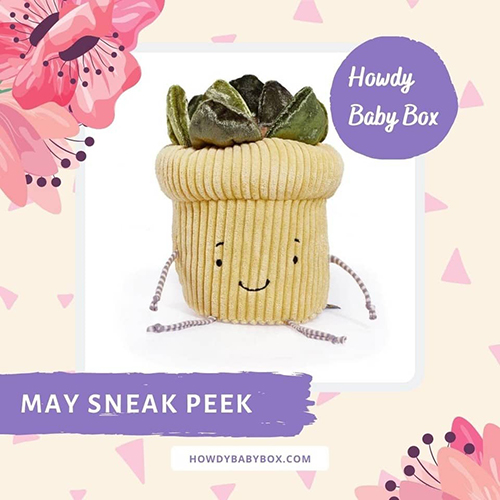 The one pictured here will NOT be included in our May box. ⁠We absolutely LOVE these adorable Plant Plushies & can't wait for you and your little one to get yours!⁠
Lessons From The Tulips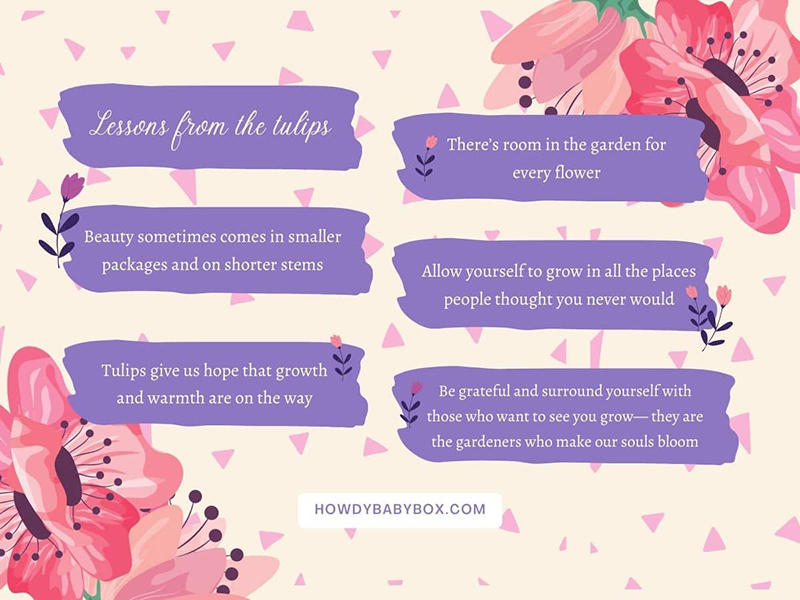 As always, our subscription boxes ship on or around the 15th of every month. The last day to reserve your monthly mommy and me box is April 30th.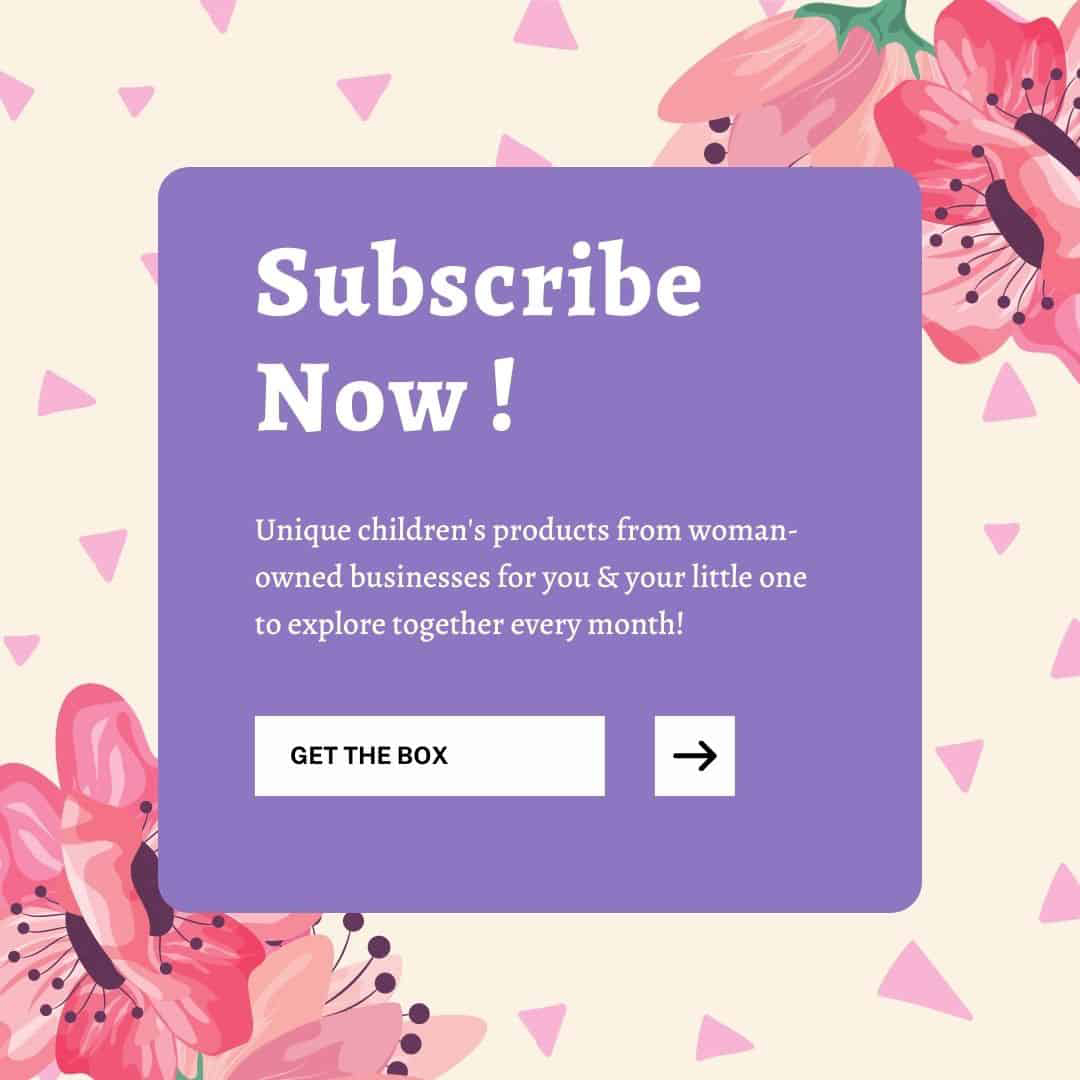 ⁠Sign up today and get 10% off your first month's subscription box with code HOWDY10! at https://www.howdybabybox.com/subscribe