December's 'Sweater Weather' theme is all about spreading holiday cheer! This month's box highlights unique products that inspire a meaningful holiday season, encourage spending time with family and teach kids the holidays' meaning through positive life lessons.
Howdy Baby Box Sneak Peek: Holiday Socks for Baby
Every baby box will include a pair of these funny and adorably festive winter socks for baby from Dorothy's Reason to bring some holiday cheer. We worked with Dorothy's Reason in October, and the response from subscribers has been extremely positive! We knew we had to collaborate with this shop again!
These hilariously adorable socks make the perfect Christmas or baby shower gift for the filthy animals in your life!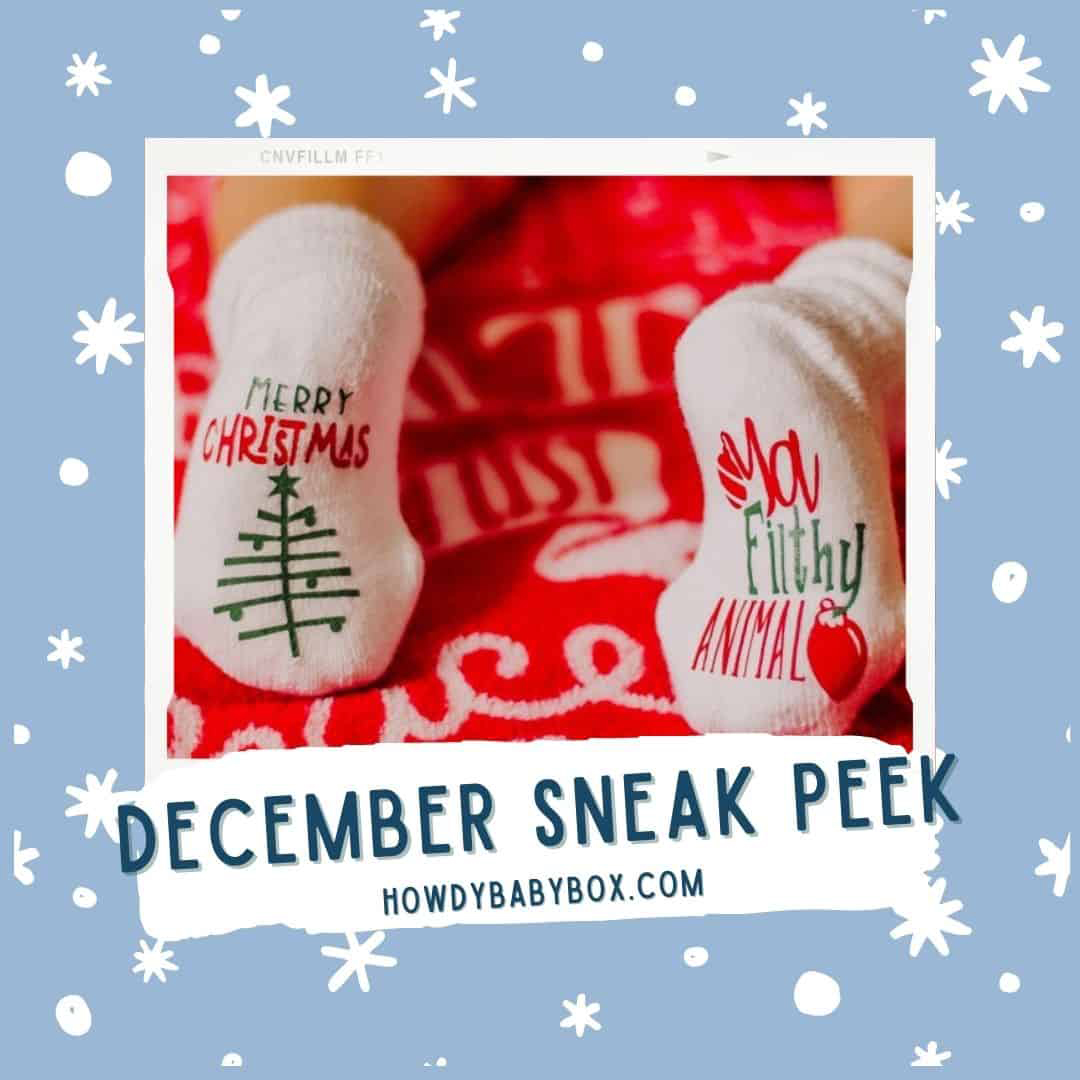 About the Brand: Abbey is the creative force behind Dorothy's Reason, named after her innovative grandmother, Dorothy. Dorothy's Reason is dedicated to the firm belief that family ALWAYS comes first! We LOVE this woman-owned small business for its unique products and commitment to providing working parents with flexible work schedules.
Howdy Kids Box Sneak Peek: North Pole Snow Kit
These kits are a BLAST! They're perfect for spending family time together. Each kit has everything you need to make 16 cups of fluffy snow together this holiday season. ⁠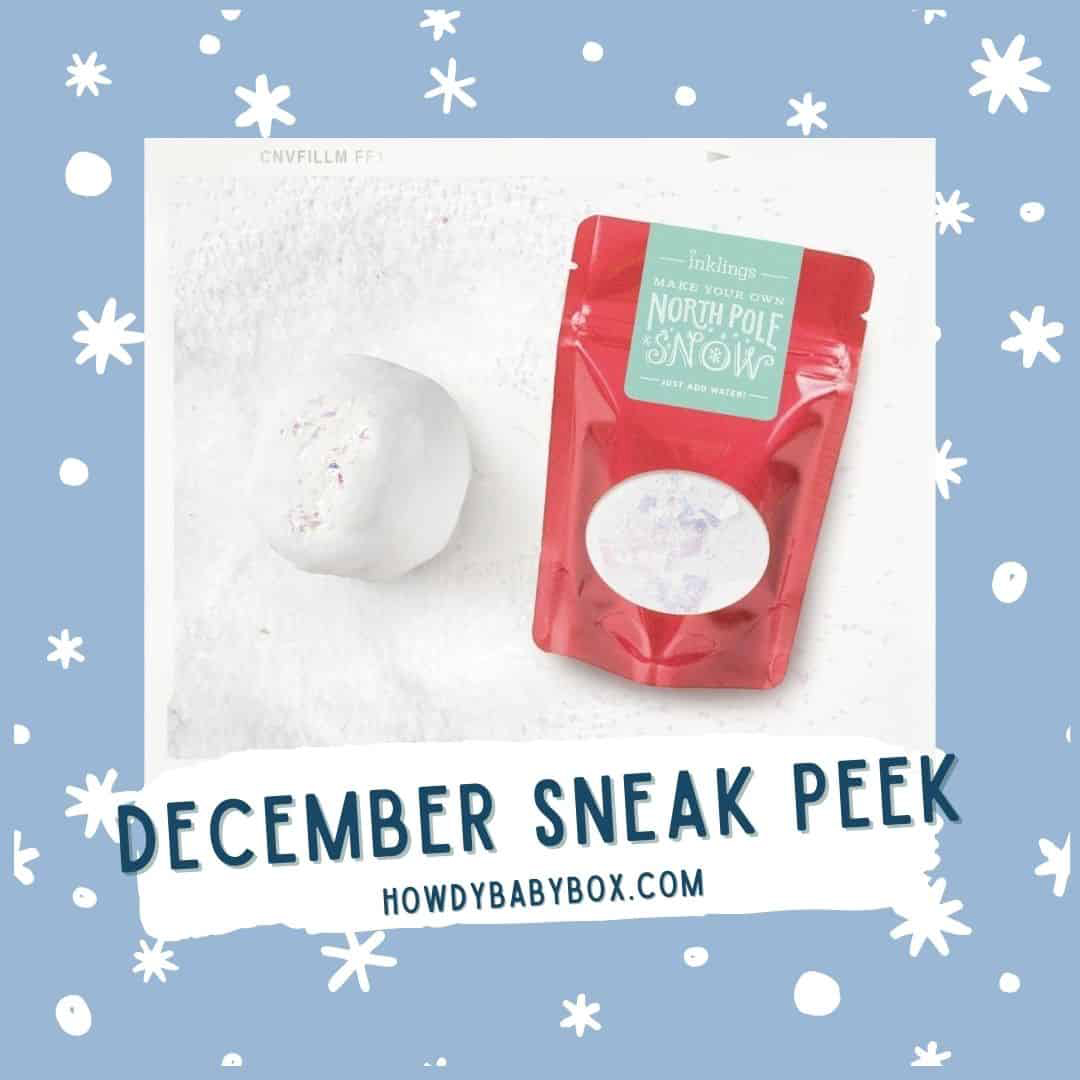 About the Brand: Inklings Paperie is a stationery and lifestyle brand based in Plymouth, Michigan. They are committed to inspiring kindness & bringing joy to life's many little celebrations through their selection of sustainably made products.⁠
3 simple ways to teach kids the true meaning of the holidays
It's natural for kids to be excited about receiving presents on Christmas but as parents, we want our kids to understand the meaning of the holidays. We want them to understand the joy of giving and importance of family time. Here are a few suggestions for teaching kids the meaning of the holidays and that giving is better than receiving.
Start a new family tradition
Family traditions give kids the stability they need to grow into healthy adults. They also give them something to look forward to every year. Carrying on family traditions helps little ones feel like they belong and strengthens the family connection.
Make something together
Kids need to do something other than watch tv and play video games during the holiday break. You don't have to limit screen time altogether, but the holidays are for making new family memories. There is no better way to spend time with your children and teach them about the meaning of the holidays than by helping them make a heartfelt present for loved ones.
Give to those in need
Making crafts for a local children's hospital or donating clothing to a homeless shelter are both excellent ways to teach kids the value of helping and giving to others.