A brand new year full of optimism and hope has begun! The theme of January's baby and kids gift box is all about embracing the new year by encouraging our littles to take positive actions, embrace optimistic attitudes, and allow for reflection on the year that has passed.⁠ Read on for sneak peeks at our newborn baby gift boxes and subscription boxes for preschoolers for this month.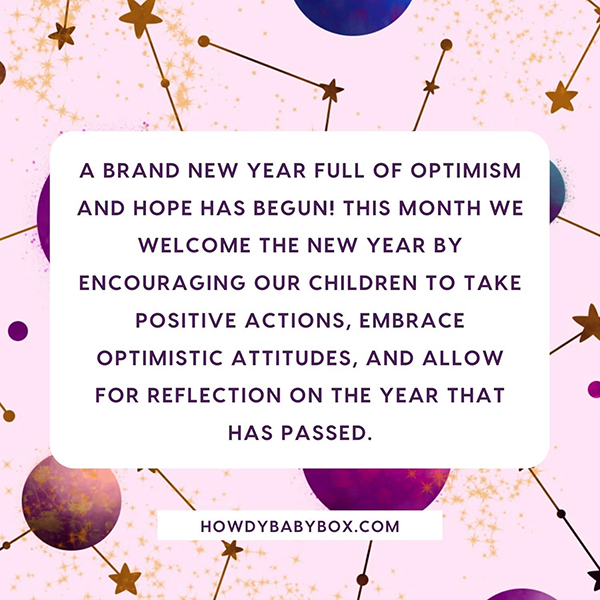 Newborn Baby Gift Box - Sneak Peek 1
It's so important for us moms to set aside time for ourselves every once in a while and be mindful of our physical, emotional, and spiritual health. All of our January boxes will feature jasmine clementine botanical bath salts from Benjamin Soap Co. to kick off the new year with a self-care mentality.⁠ These artisan-made botanical bath salts feature organic flowers and herbs and the finest ingredients, including Epsom salts, pink Himalayan sea salts, and essential oils.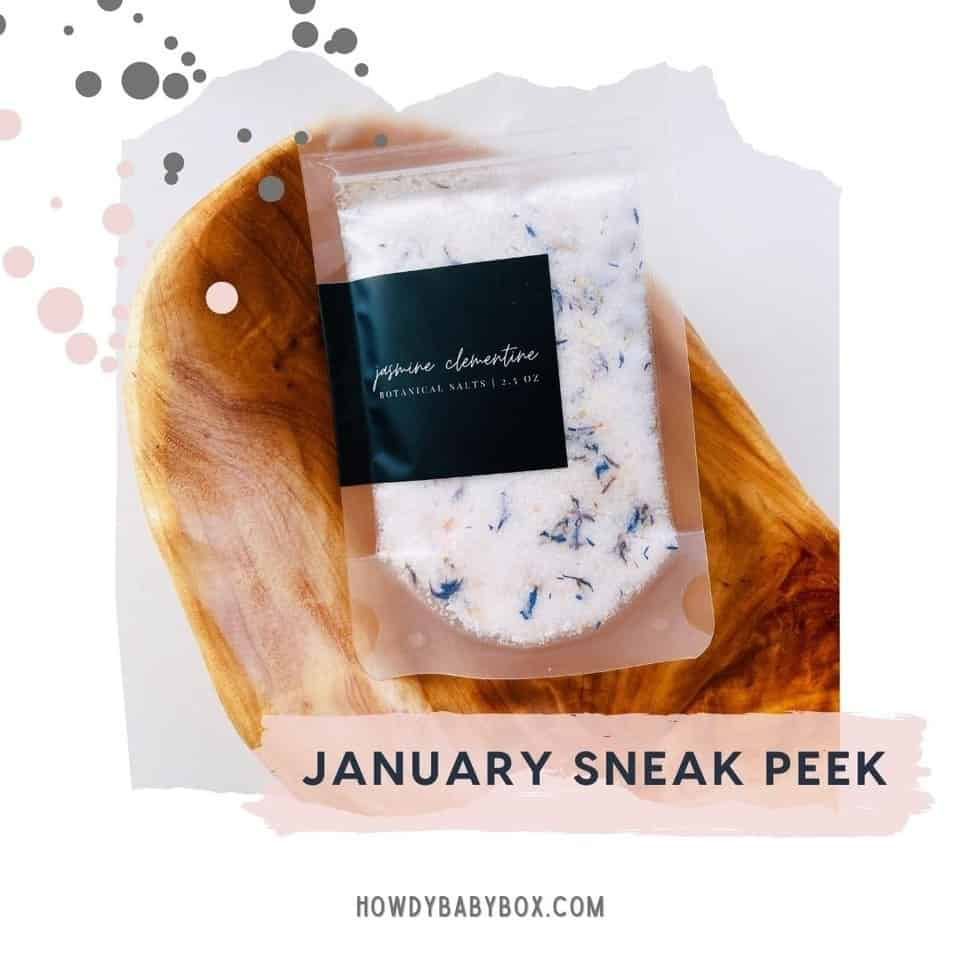 About the Brand: Benjamin Soap Co is a small family-owned and operated company based in Hutto, TX. They are dedicated to creating the highest quality skincare products available and only use cold-pressed and steam distilled essential oils, plant-based oils, butters, and locally sourced waxes. They create each recipe in-house and strive towards sustainability in all aspects of their business. They work with fair trade certified companies and never test on animals.⁠ ⁠
Subscription Box For Preschoolers & Kids - Sneak Peek 2:
Each Howdy Kid's gift box will include this super cute Caturn sticker designed by the lovely Tiny Bee Cards. This planetary cat sticker features durable vinyl and a protective laminate that shields it from scratches, rain, and sunlight—it's also dishwasher safe.⁠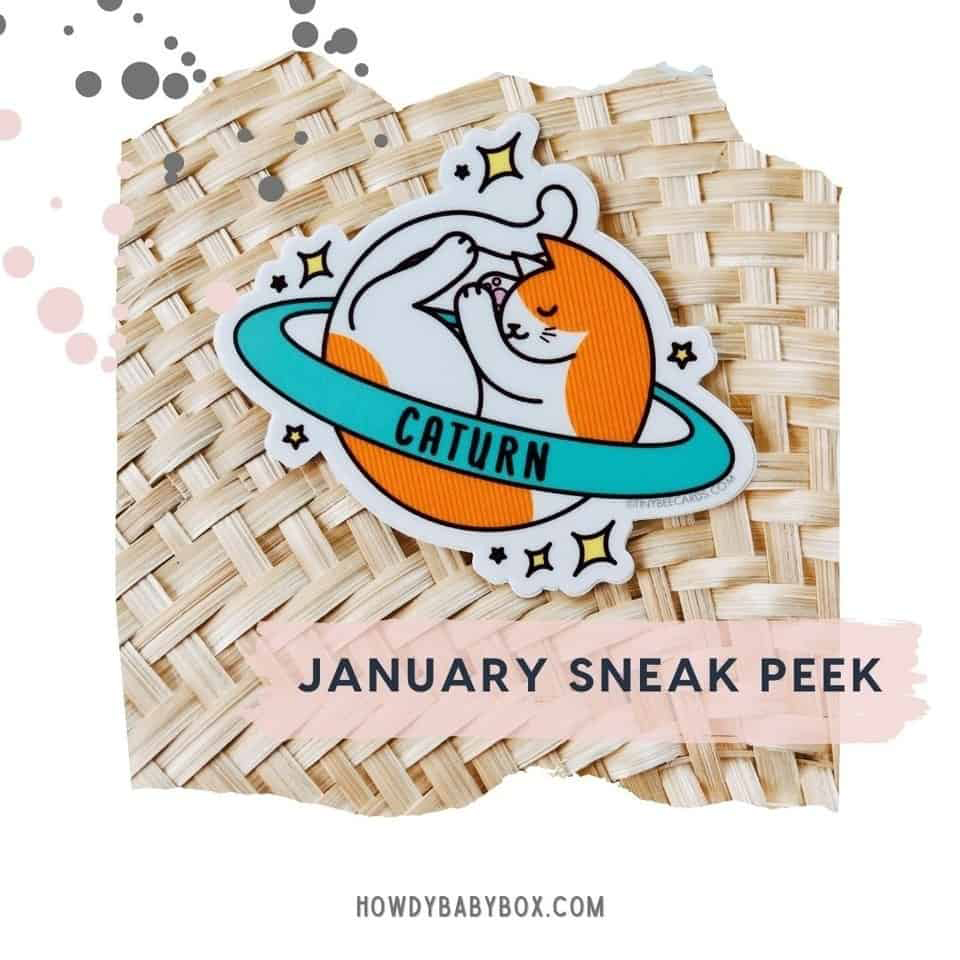 About the Brand: Tiny Bee Cards is a Los Angeles-based husband & wife team that creates witty and adorable cards, stickers, and gifts guaranteed to brighten your day!⁠
Lessons From The Moon