It's time to reveal our upcoming September 2023 childrens subscription box theme! This month's theme is... 👨‍🍳 Cooking With Love 👨‍🍳⁠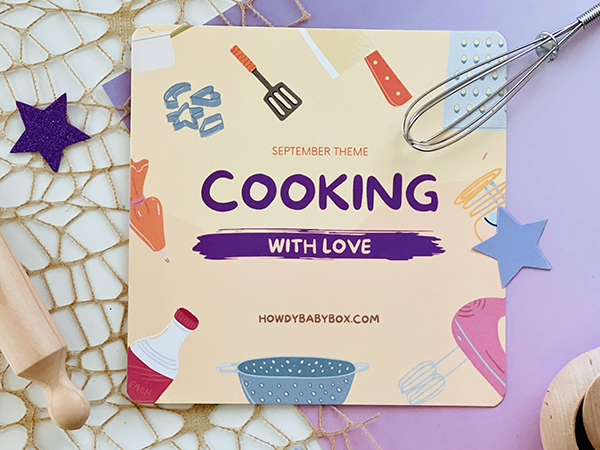 This month, we're cooking up a storm!
⁠
We're celebrating the special bond between you and your little one through the joy of making and sharing delicious meals together. We've filled this children's subscription box with special items that'll get everyone in the family excited to try new foods. ⁠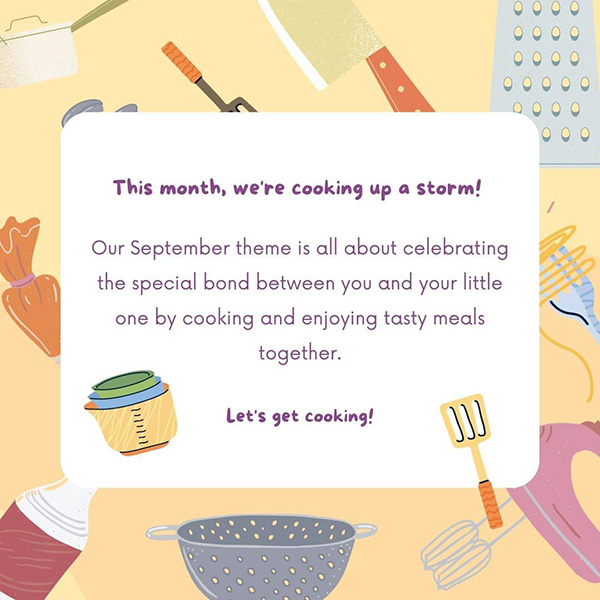 It's a great way to have fun, learn and spend quality time together in the kitchen!⁠
⁠
Please Note: The last day to order our September 2023 childrens subscription box is 9/10/23!
Howdy Kids Box (Sneak Peek 1) - Eco Dough Cutter Set
Grab those aprons, little chefs, because it's time to cook with love! It's time for a September 'Cooking With Love' Howdy Kids childrens subscription box SNEAK PEEK!
This month, we're serving up some eco-friendly FUN with the Eco Dough Cutter Set from Eco Kids.
Roll up your sleeves and let the dough-licious fun begin with these kid-friendly tools. Whip up some cool star and heart-shaped "cookies," or get creative with the cutting wheel and make all sorts of fun shapes and designs.⁠
Howdy Baby Box (Sneak Peek 2) - Funny Face Food Plate
Say 'Cheese'... or should we say 'Peas'?
We're so excited to announce that every September 'Cooking With Love' baby subscription box will feature a Funny Face Plate⁠ from Fred & Friends Kids⁠.⁠
Who said you can't play with your food? 🙌 ⁠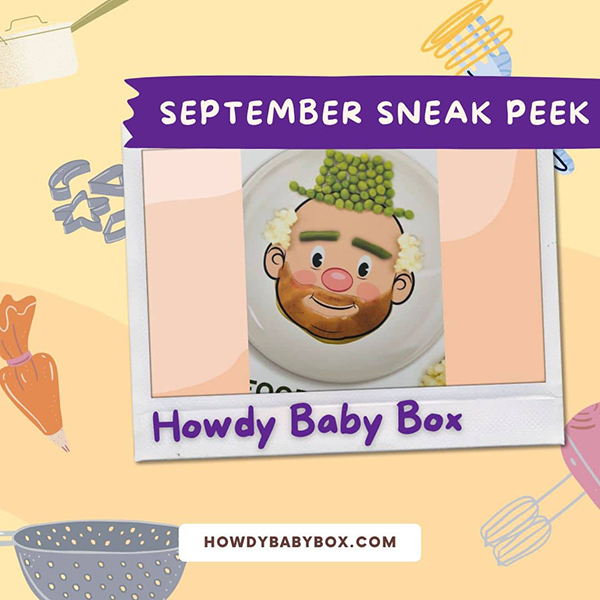 Put your creative cooking skills to the test with this one-of-a-kind funny face plate! Make happy faces out of mashed potatoes, eyes out of peas, and wacky hairstyles out of spaghetti.
With this fun plate, little ones are learning to try new foods while exercising their creativity!⁠
Reserve your September children's subscription box by 9/10.
Subscribe to the Howdy Baby children's subscription box and let the cooking adventures begin!