We're so excited to announce that our JULY children's subscription box theme will be ... 🦸 BE YOUR OWN HERO 🦸
With great power comes great responsibility! This month's box theme is all about defining what it means to be a hero and encouraging our little ones to have the confidence to believe in themselves, overcome challenges, and make the world a better — and brighter — place for everyone around them.
🦸 Please Note: This box is now available!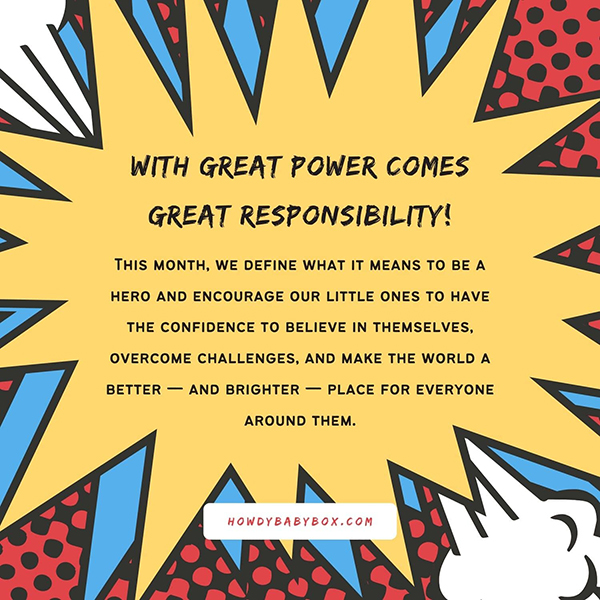 Howdy Baby Box - Sneak Peek 1 - 'Inside Me Lives A Superhero'
It's a bird... It's a plane... It's the first official sneak peek inside our July box!
We're calling on you to 🦸⁠ BE YOUR OWN HERO 🦸⁠ which is why we're kicking off this month's theme with an AMAZING book by My Mama Says. That's right! Every children's subscription box will include a copy of 'My Mama Says Inside Me Lives A Superhero' by Nadine Levitt.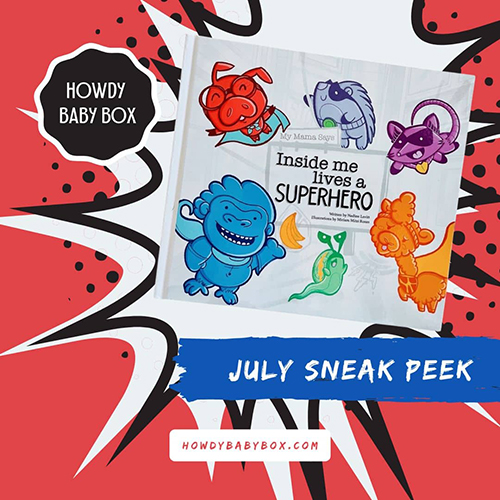 This engaging read follows 6 unlikely superheroes as they discover that their powers extend far beyond flight & superhuman strength.⁠
Through her book, author Nadine Levitt teaches kids about the power of words, actions and inactions — because every feeling has a trigger!
Also, for every book purchased, one is donated to a library, hospital, or school.⁠

Howdy Kids Box - Sneak Peek 2 - Mommy Rescue Hand Cream
It's time to reveal our next children's subscription box sneak peek! Mommy Rescue Hand Cream is here to save the day — helping busy moms keep their hands soft and smooth.
This hydrating blend of Cocoa Butter, Shea Butter and Green Tea forms a barrier that keeps moisture in and it works even after frequent hand washing.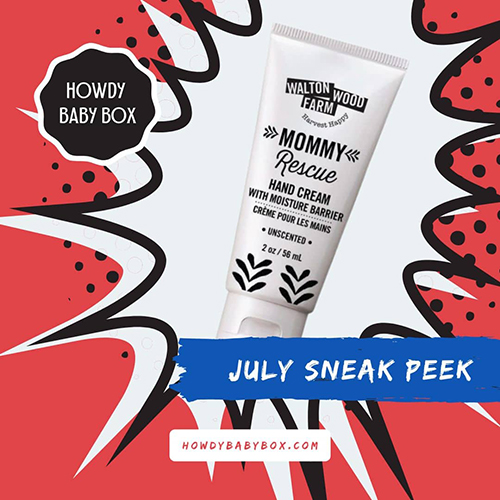 This vegan hand lotion is fragrance-free, cruelty-free, and gluten-free! So you won't have to worry about exposing your skin to harsh chemicals.
Moms have a lot on their plate so that's why every July children's subscription box will feature one of these fantastic hand creams for mom to enjoy!
About the Howdy Baby Children's Subscription Box:
The Howdy Baby Box is a monthly children's subscription box for Mommas and Littles ages newborn to 6 years old. We feature a unique selection of products for the whole family to explore together every month.
Choose from the Essential or Deluxe subscription box or a one-time gift box and receive a variety of products tailored to your little one's age as well as their developmental stage.
Our children's subscription boxes start at $40 per box plus $9 shipping. Click here to see all of our options and select the best one for you and your little one!
What's Included?
The products you'll find in our monthly boxes come from women-owned businesses, as well as independent makers. We include mom-tested products such as clothing, accessories, care products, toys, and activity items - always tailored to your child's age and developmental stage.
Take a look at our past boxes page to see what you can expect to see in your monthly mommy and me subscription boxes and to learn more about the fantastic items we've previously featured.
What do you think of this month's children's Subscription Box theme?
So be sure to share your thoughts with us in the comments section below.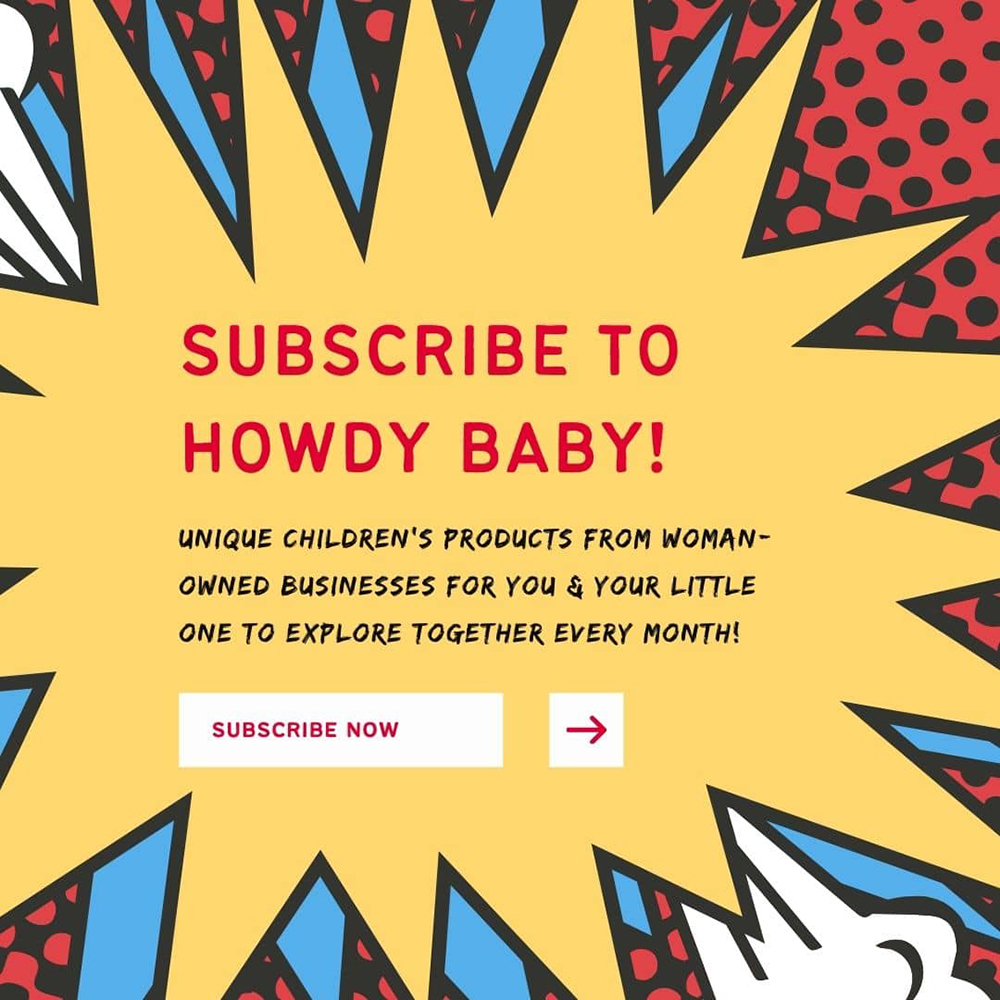 Not a member yet? 👉 Visit https://www.howdybabybox.com/subscribe to get started with your subscription. You'll also save 10% on your first month's subscription box when you use the code HOWDY10! at checkout.