It's time to announce the theme of our upcoming clothing and activity subscription box for babies and kids. We're thrilled because the September 2022 box theme will be… 👨‍🌾 MEET ME AT THE MARKET 👨‍🌾⁠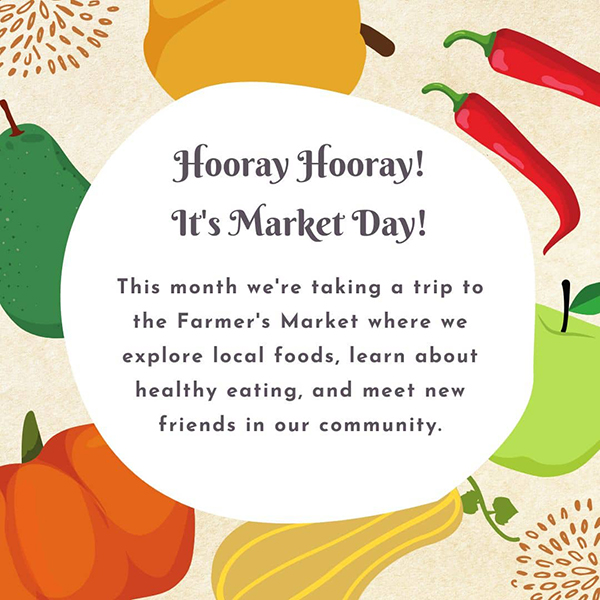 Hooray, Hooray! It's Market Day!
This month we're finding the roots of our food together by taking a fun trip to the Farmer's Market! We'll explore local foods, learn about healthy eating, and meet new friends in our community. This month's box is filled with wonderful goodies inspired by the sights, smells, tastes, and hands-on experiences of the local farmer's market.
Please Note: Orders for this box close on 9/10/22
We will be sharing a few sneak peeks for both our Howdy Baby and Howdy Kids boxes in the coming weeks, so stay tuned!⁠
Howdy Baby Box - Sneak Peek 1 - Farmer's Market Flashcards
Each of our September boxes will include a set of these lovely ABC Farmer's Market Flashcards by Chelsea and Marbles. These adorable flashcards are perfect for teaching your little one about all the tasty fruit + veggies they see at the Farmer's Market.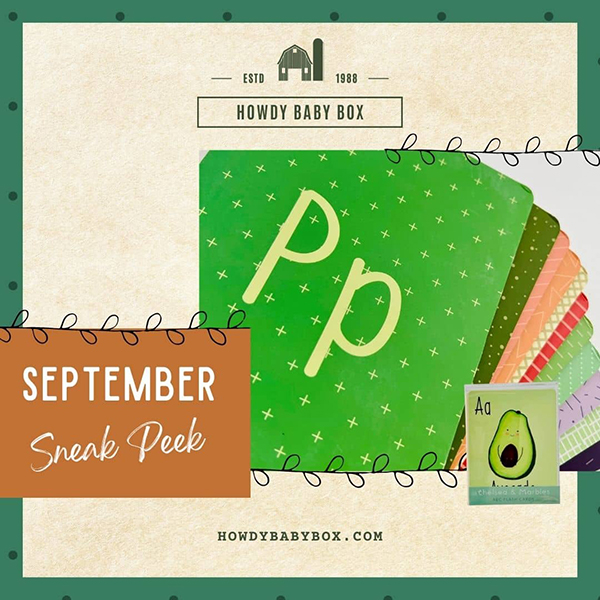 Each set contains 26 double-sided flash cards with beautiful illustrations for each letter of the alphabet. You can use these flash cards for educational play as well as gorgeous nursery art!⁠
Howdy Baby Box - Sneak Peek 2 - Pineapple Bliss Raw Juice Sheet Mask (for mom)
Mama's! Get ready for some self-care time this month, because every MEET ME AT THE MARKET box will include a Pineapple Bliss Raw Juice Sheet Mask from ESW Beauty.
So fresh and so green!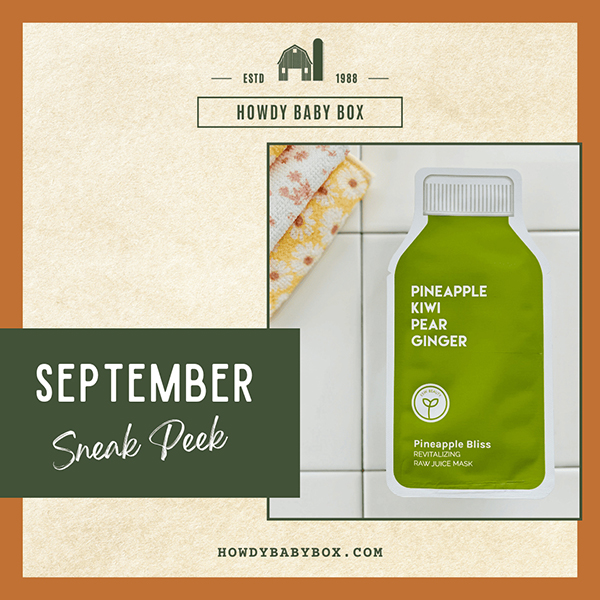 This pineapple-infused rejuvenating sheet mask will brighten your complexion and revive your skin.⁠⁠ Kiwi, ginger, and pear extracts work together to nourish your skin, leaving it feeling soft, healthy, and hydrated. ⁠
ESW Beauty is cruelty-free, Leaping Bunny, and PETA vegan certified. They also use clean vegan ingredients and sustainable packaging without sacrificing fun!⁠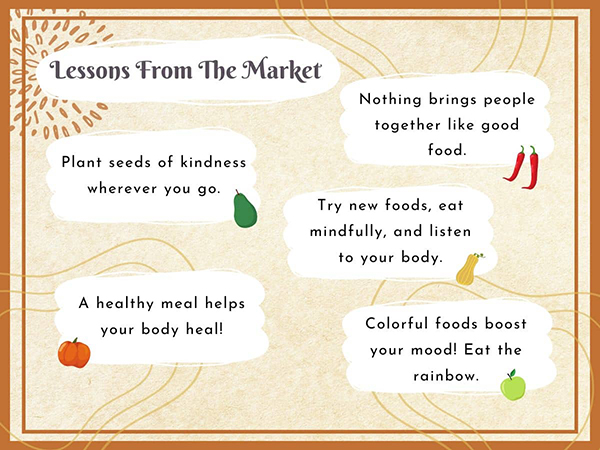 About our baby and kid's clothing and activity subscription boxes:
We work with women-owned businesses as well as independent makers to bring you and your little ones amazing new products to explore together every month.⁠ Choose from our Howdy Baby or Howdy Kids box and receive a unique mix of ethically made products for the whole family to enjoy together.⁠
We hope this month's baby and kid's clothing and activity subscription boxes teach little ones about the food they eat and bring learning about healthy fruits and veggies to life!⁠
Check out our About Page to learn more.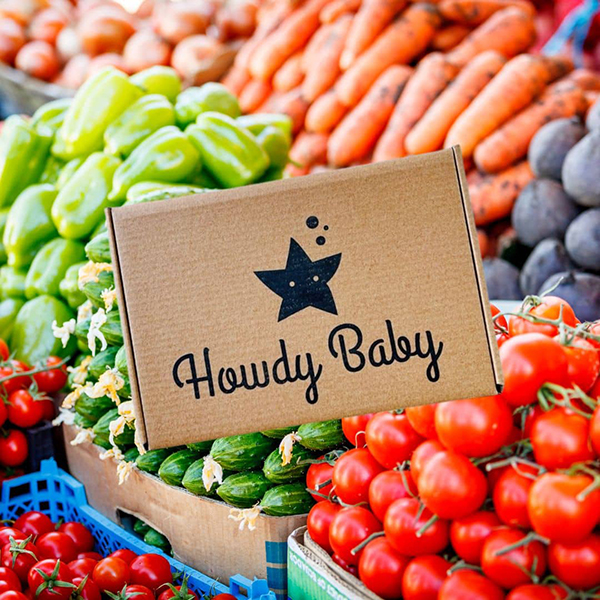 ⁠Already a subscriber?
Your September box will be reserved for you — no need to subscribe again!⁠ Just make sure your subscription is active and that your payment info & size preferences are up to date for a successful renewal at the end of the month.⁠ ⁠ ⁠
Not a member yet?
⁠You won't want to miss this box! Visit howdybabybox.com/subscribe to get started with your baby or kid's clothing and activity subscription box! And don't forget to use code HOWDY10! at checkout for 10% off your first month. ⁠