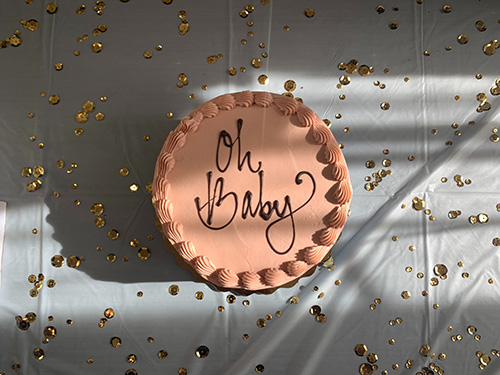 As masks and social distancing are still recommended for in-person gatherings, socially distanced baby shower ideas have grown in popularity. Virtual baby shower websites have quickly become the go-to for showering expecting parents with gifts and well wishes. Whether you're wondering how to have a baby shower during the pandemic or simply looking for different ways to celebrate, there are plenty of baby shower alternatives to choose from.
How to have a baby shower during the pandemic
COVID-19 has undoubtedly affected all of our lives and presented us with many new challenges to work through. We've had to get flexible and come up with creative new ways to adapt to how we work, shop, and celebrate milestones. It's no surprise that gatherings such as baby showers tend to look a little different these days. This post covers six creative, socially distanced baby shower ideas and alternatives to try during the pandemic and after it passes.
---
Download your free baby shower planning check list below.
---
Who hosts the baby shower?
It was customary to have a close friend or family member throw a shower for the expecting parents back in the day. But this tradition has since evolved, making it perfectly acceptable for anyone to throw a baby day celebration, including the parents themselves.
Drive Through Shower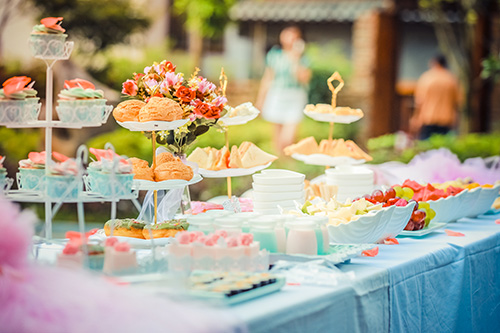 Drive-through baby shower ideas are excellent if your guests are local. This type of baby shower is ideal if you live in an area with minimal street traffic. You can go big or keep it low-key. Schedule a date and time for guests to drive by and have the parents relax on the porch or lawn. Guests can decorate their cars and play music as they drive by to drop off baby gifts from a safe distance. Invite guests to park and grab a socially distant refreshment in the driveway!
You could also do part of the baby shower virtually so you don't exclude anyone that don't live close by.
Virtual Baby Shower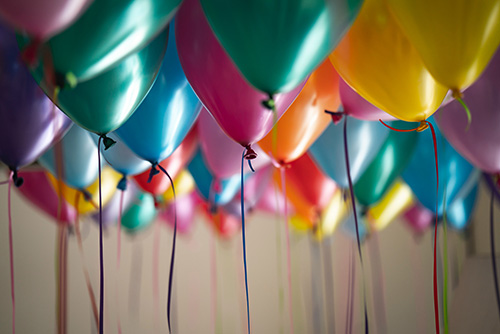 Virtual showers are one of the most popular socially distanced baby shower ideas during the pandemic. So if your friends and family live far away, then a virtual baby shower may be right for you! These usually take place over a video call through Zoom, Facebook private group, Skype, or Google Meets. Unlike an IRL shower, there's no limit to the number of guests that can attend.
Virtual Baby Shower Wishes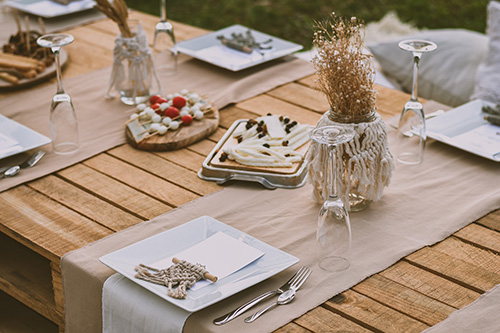 If you're tech-savvy or have someone that knows their way around a computer in your life, you can easily organize virtual baby shower wishes for the parents-to-be.
First, ask loved ones to record a short video of themselves expressing their warm wishes out loud on camera. Then, set up a folder where they can upload and share their videos. You can create a shared alum on your iPhone to do this or use a file-sharing service such as DropBox or Google Drive. Virtual baby shower wishes are memorable keepsakes that expecting parents treasure and watch with their little one for years to come.
Guests can always add heartfelt notes when sending gifts from the online baby shower registry as well.
Virtual Sip-and-See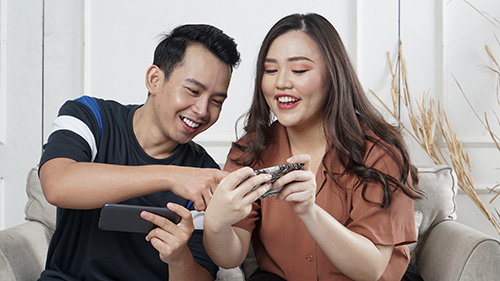 Unlike traditional baby showers, this alternative takes place a few weeks or months after the baby has arrived. A sip and see is more of a laid-back welcome party for the baby. Loved ones come over to visit, sip beverages, and see the new baby. Virtual sip and see parties are great for getting the family together to meet baby without overwhelming the parents.
Virtual Baby Shower Websites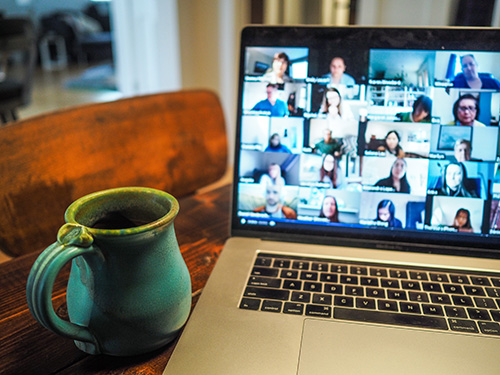 WebBabyShower and similar virtual baby shower websites are the hassle-free option to organizing and hosting an online shower. These all-in-one services take care of everything for you. They make sharing the joy with friends and family a breeze, no matter where they live!
Group Care Package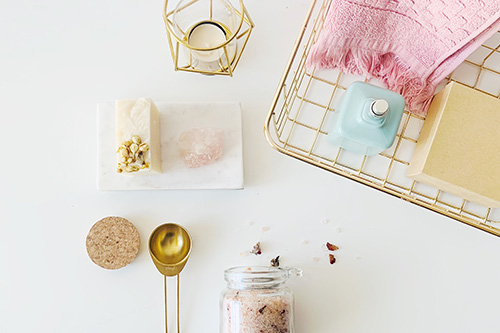 Group care packages are wonderful socially distanced baby shower ideas to consider. Invite others to pitch in to buy pregnancy care and spa day products to spoil mama. Fill a big box with products like bath bombs, shower fizzies, face masks, fancy candles, and tea to sip on. Don't forget to put together a relaxing playlist through Spotify or iTunes for mom to play during spa day.
Socially Distanced Staggered Shower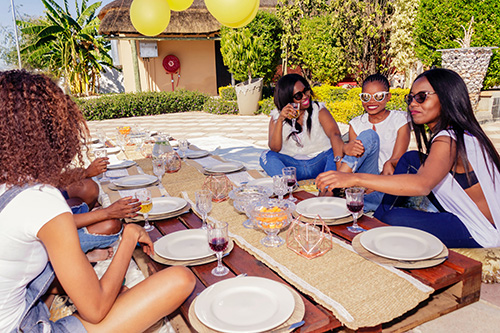 This one can take some planning. It works well if you plan an outdoor baby shower or have a large indoor space reserved. Break guests up into groups of 1-3 people and schedule for them to arrive at staggered times. Set tables and chairs 6 feet apart and provide single-serving refreshments. Make it clear that anyone who isn't feeling well needs to stay home.
Conclusion
Planning baby showers doesn't have to be complicated. Remember, no matter where and how you decide to celebrate, don't be afraid to ask for help! Make sure to follow the CDC's social distancing guidelines. Check their website for up to date COVID information and mandates before planning out your baby shower ideas during the pandemic.