Are you ready to take your sensory play to the next level? If you are, then you're in for a treat (quite literally!). In this blog post, we're going to dive into the world of sensory play with food and explore how it can be the ultimate game-changer for your kiddos.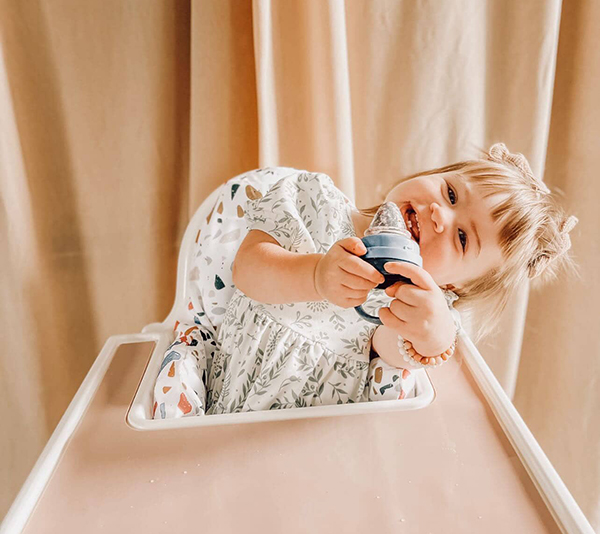 Benefits of Sensory Play With Food
Combining food with sensory play is a unique and interesting way to help kids learn and build important skills. By exploring different foods and noticing how they feel, taste, smell, and look, kids can improve their ability to process sensory information. It also helps them develop their fine motor skills, and even improve their language and problem-solving skills. Best of all, this type of play sparks curiosity and creativity, helping kids develop positive associations with food and healthy eating habits.
Ways To Add Food To Sensory Play:
From edible slime to flavored sand, the possibilities are endless when it comes to mixing taste with touch and sight. But where do you even start? We've rounded up some super simple ideas to help you create a delicious sensory experience for kids of all ages.
Sensory Play With Food - Get Creative With Edible Materials
Adding food to sensory play activities is a great way to engage your child's taste buds while promoting healthy eating habits. Think outside the box when choosing your snacks. How about a fruit salad with a mix of sweet and tangy flavors or a veggie platter with crunchy carrots, juicy cherry tomatoes, and crispy celery? Yum! For an extra fun twist, create a rainbow of fruit and veggie skewers or whip up some edible finger paints using Greek yogurt and food coloring.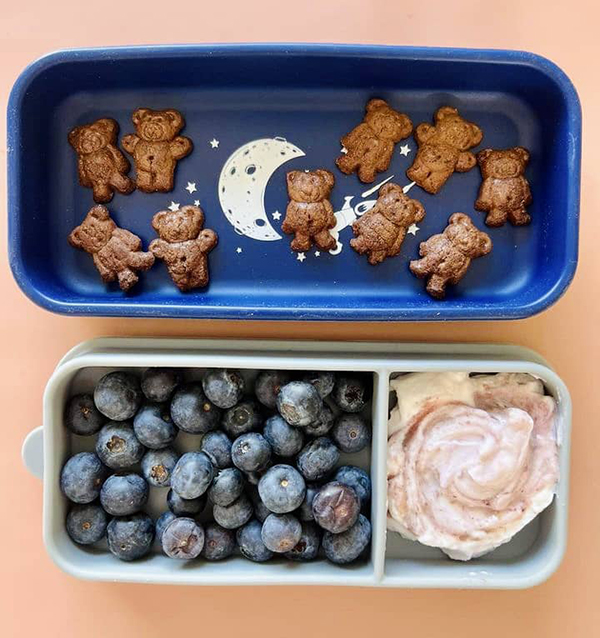 And if you're feeling really adventurous, why not turn snack time into playtime? Fill up a sensory bin with popcorn, cereal, or pretzels for your kids to dig into and munch on. They'll love the interactive experience and won't even realize they're eating healthy.
Add A Splash Of Color
Let's get real for a sec - colorful stuff catches our eye, right? So why not add some color to your sensory play? Food coloring is a super easy and totally safe way to do it. Mixing different colors together to create different shades and hues is also a great way to teach your kiddos about color mixing. You could also try adding food coloring to playdough, slime, or water to give playtime a colorful twist.
Texture, Texture, Texture
Texture is an important part of food-based sensory play. You can get super creative with it too! Whip up some pudding, jelly, or whipped cream to create some squishy and fun textures for the kids to play with. Or, how about making a DIY sensory bin filled with different types of pasta like spaghetti, macaroni, and penne? Little ones will love squishing and playing while exploring different textures.
Introduce New Flavors
Getting kids to try new flavors can be hard, but putting food into sensory play can make the experience more fun and less scary. For example, you could add a small amount of a new spice or herb to a playdough recipe or make a sensory bin with different kinds of tea for kids to smell, touch, and taste.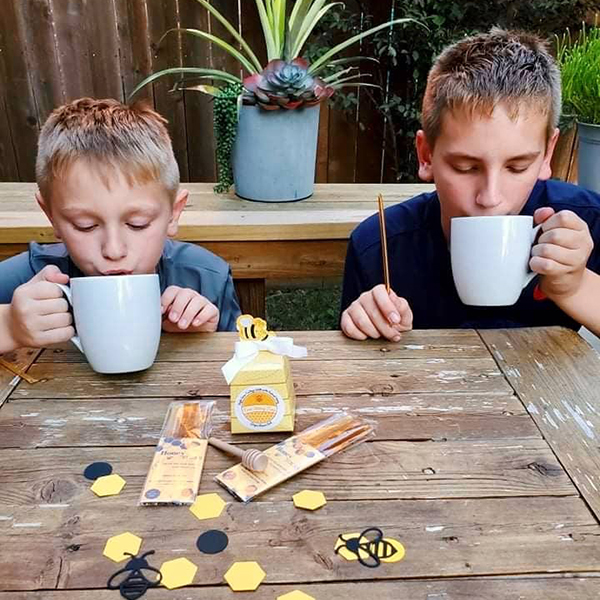 You could even make a DIY soda fountain, letting your child mix different flavors and syrups to create their own unique drinks. This kind of sensory play can actually help kids become more comfortable with new flavors. They'll also be more open to trying new foods.
Mix It Up
Why not switch things up and add some excitement to your food-based sensory play by using different containers? Your little ones will love exploring fun and unique shapes while trying out all sorts of tastes and textures.
Looking for some inspiration? How about hosting a DIY ice cream bar with a variety of different toppings? Or, better yet, have a friendly competition where everyone gets to experiment with different fruits and flavors to make the perfect smoothie.
If you're feeling adventurous, fill a water table with different types of fruit. Then have the kids use ladles and strainers to fish them out. And for bite-sized fun, use ice cube trays or muffin tins to create small portions of different foods, giving your child the opportunity to taste a range of textures and flavors.
Make It A Social Experience
Sensory food play can be a great way to connect with others, whether you're having a play date with friends or doing something fun with your siblings. Start by setting up a pretend restaurant with different types of foods and drinks on the menu. Encourage the kids to use their imaginations and come up with some wacky dishes that would make Gordon Ramsay proud.
Invite some of your child's friends over for a play date to make this activity more fun! Everyone can work together and talk about how the different foods taste and feel. This is also a great way for kids to make new friends, foster teamwork and build social skills.
Bake It
Baking is a great way to bond with your kiddo while making yummy treats and exploring different textures and smells. Think muffins, cookies, or whatever you both like! This sensory food play activity is also a great way for your child to learn some basic cooking skills. So why not let them help measure out the ingredients and practice mixing everything together.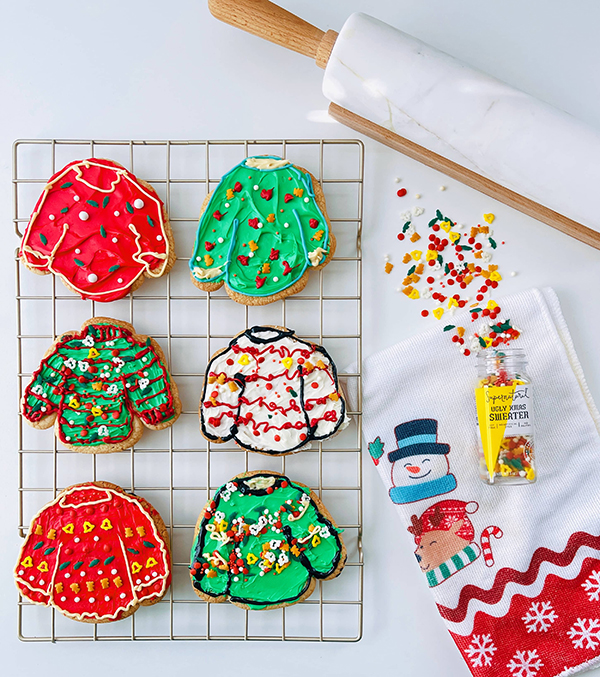 Create a Taste Test
Setting up a taste test is a fun and interactive sensory food play activity that gets your child excited about trying new foods. Start by picking out a few foods that your little one may not have tried before. Don't be afraid to think outside the box - you can include fruits, vegetables, nuts, and spices! Then cut them up into small pieces and arrange them on a plate or tray.
Now it's time to have some fun! Blindfold your kiddo or get them to close their eyes and have them taste each food item. Encourage them to guess what food they're eating. And ask them to talk about each flavor, using their words to describe their experience.
This activity is also a fun way to sneak in a little nutrition lesson in too! As your little one tries each food, talk to them about its benefits and teach them how it contributes to a healthy diet.
Build A Sensory Garden
Sensory gardens are an awesome way to get kids interested in the great outdoors. These gardens are not only fun but also provide an immersive experience that can create unforgettable adventures in nature. By planting different herbs and veggies, you can create a world full of new smells, textures, and tastes for your little one to explore.
Sensory gardens are perfect for kids of all ages. Younger children will enjoy the bright colors and interesting textures of the plants, while older kids can use herbs and vegetables in their meals and even try making their own herbal teas. Spending time in the garden can also be a great way for kids to learn about sustainable living and the environment.
Basil, mint, and rosemary are all great herbs to include in your sensory garden. These plants are easy to grow and take care of, and they all smell wonderful. You can also add different veggies that are fun to touch and taste. Carrots, radishes, and snap peas, for example, are all easy to grow and can provide a tasty snack straight from the garden.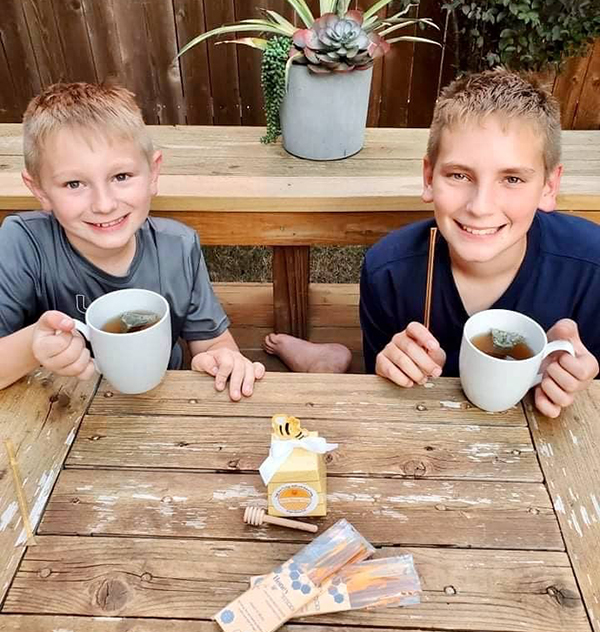 Make Edible Jewelry
Making edible jewelry is a great way to combine playtime and snack time and it's perfect for all sorts of occasions — from parties to playdates, or just a lazy afternoon at home.
All you need is some delicious treats like candy, cereal, or any other snack that you love. Simply string them onto a string or a pipe cleaner, and voila! You've got a one-of-a-kind piece of jewelry that you can wear and eat! Your little ones will love picking out their favorite colors and flavors to create their own unique piece of jewelry.
But if you're looking for something a little healthier, don't worry, we've got you covered! How about making a DIY necklace using different types of fruit slices, like watermelon or kiwi? Not only is this a yummy snack, but it also allows your child to experiment with different shapes and colors to create a beautiful and tasty piece of jewelry.
Sensory Play - Freezing Food
This sensory food play activity is a great way to cool down on a hot summer day while avoiding sugary and processed snacks. All you need to get started is an ice cube tray and some juice or fruit puree. Fill up the tray with your liquid of choice, and pop it in the freezer until it's frozen solid. Then, let your child explore the frozen cubes! They can touch, smell, and taste the cubes as they slowly melt, creating a fun and interactive sensory experience.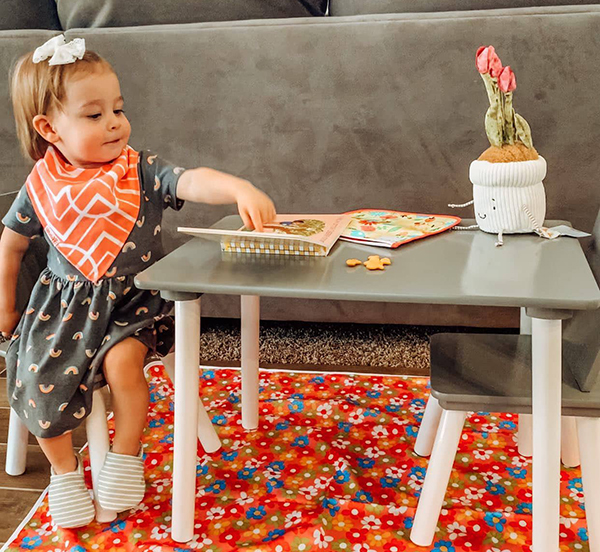 Sensory Play With Food - Final Thoughts
Introducing taste into sensory play activities is a simple and educational way to make playtime more exciting for your little one. So, why not give it a try? Break out the taste test station and get ready for a sensory adventure. Who knows, you might even discover a new favorite snack together!
Thank you for taking the time to read this post! We hope you found it informative and enjoyable.
If you're looking for more ways to engage your child's senses and promote their development, be sure to check out our other sensory blog posts and activities for kids.
We update our blog regularly with new activities and tips, so there's always something new to discover. We hope you'll continue to follow along with us on our sensory journey!