Welcome back to the jungle...I mean, blog. If you've survived breakfast and haven't yet found play dough in your hair, then congratulations, my friend. You're winning. If not, then welcome to the club - the struggle is real, but so is the fun. As you probably know, we're quite the play dough activity fanatics in this house. And this time dinosaurs have officially taken over, and I'm not just talking about the mountainous piles of laundry lurking in every corner.
So, what's a mom to do when she's living in a mini-Jurassic World? Why, make the best out of it, of course!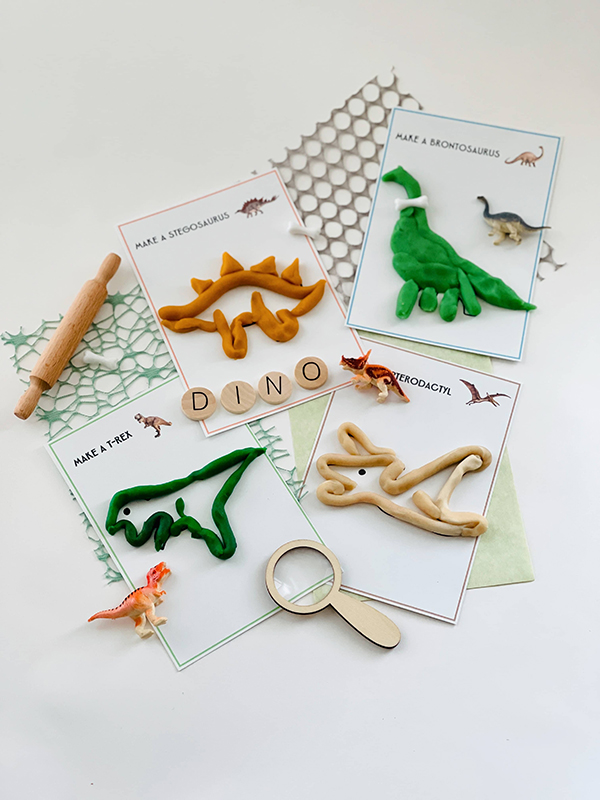 Play Dough Activity Cards - The Dino-mite Benefits
Besides the obvious fun (and potentially 20 minutes of peace for you), there are some serious benefits to this play dough activity.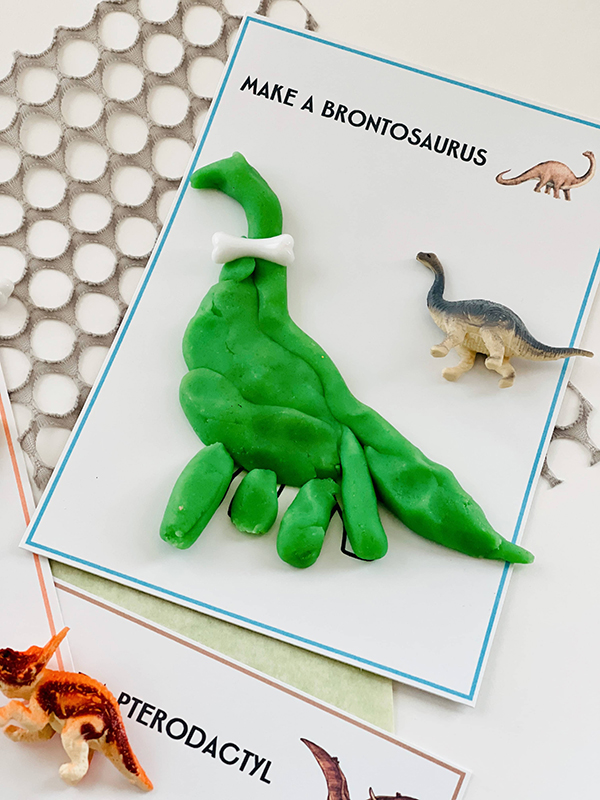 Fine Motor Skills
This activity is excellent for building fine motor skills. Pinching, rolling, and squishing play dough are all fantastic ways to develop hand strength and coordination.
Creativity and Imagination
While tracing the dino shapes, kids will also get a chance to unleash their creativity. Perhaps that Diplodocus has some polka dots, or maybe the Velociraptor sports a mohawk. Anything goes in our Jurassic world!
Understanding Shapes and Outlines
By following the outlines with play dough during this activity, kiddos will gain a better understanding of shapes and sizes.
Learning about Dinosaurs
We're learning about dinosaurs, too! You can talk about the different types of dinosaurs, their diets, their sizes, and hey, maybe a fun fact about how T-Rexes probably had feathers. Bet you didn't see that coming!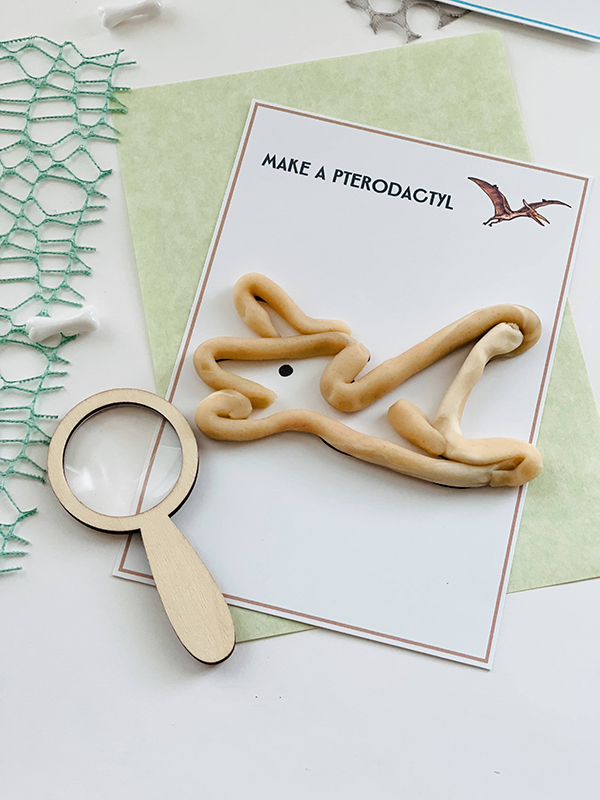 Play Dough Activity Overview
This dino-mite activity is perfect for kiddos aged 3 to 8. But you know what? I've seen a few "bigger kids" (yes, I'm talking about you, hubby) get sucked into this, too.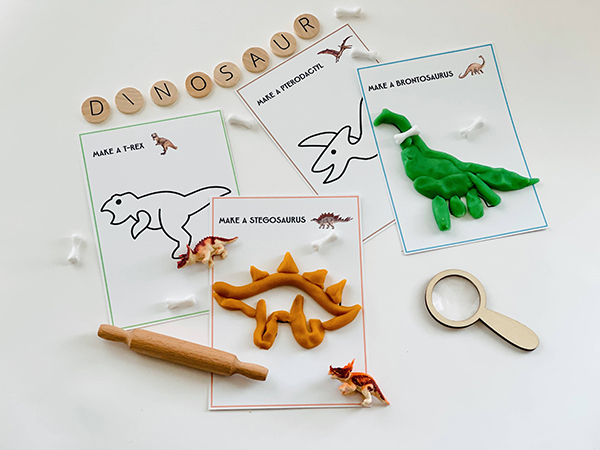 First things first, we'll need some dinosaur cards. These are essentially the outlines of our prehistoric pals on sturdy card stock. If you're like me and freehand drawing skills aren't quite your forte (stick figures can only get you so far), you can download and print out our dinosaur card PDF.
Bonus mom tip: Laminate those beauties if you can, they'll last longer. If you don't have a laminator handy (because, who just has a laminator sitting around?), a clear packing tape will work in a pinch.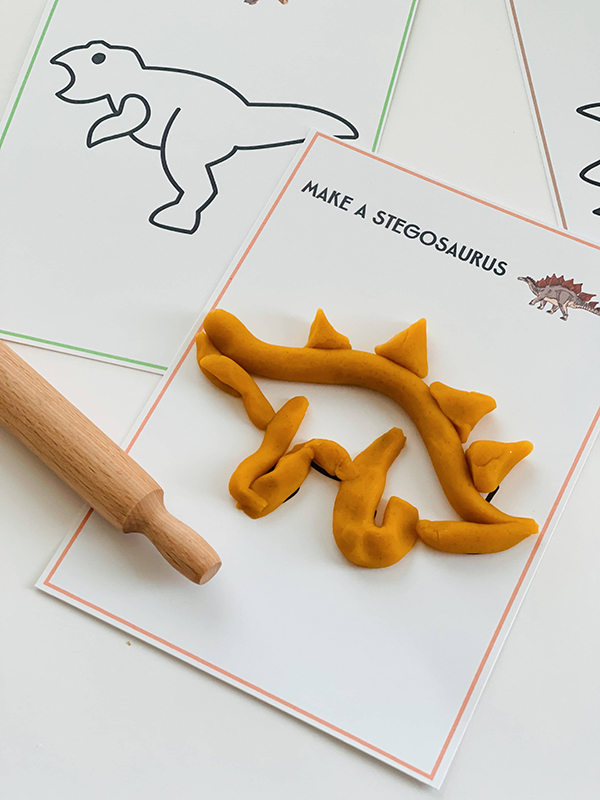 This activity is as simple as it sounds: Have your little ones choose a dinosaur card and encourage them to roll out the play dough. They can then place it onto the card and have fun following the dinosaur outline. It's like a puzzle, but with more texture and squishy fun!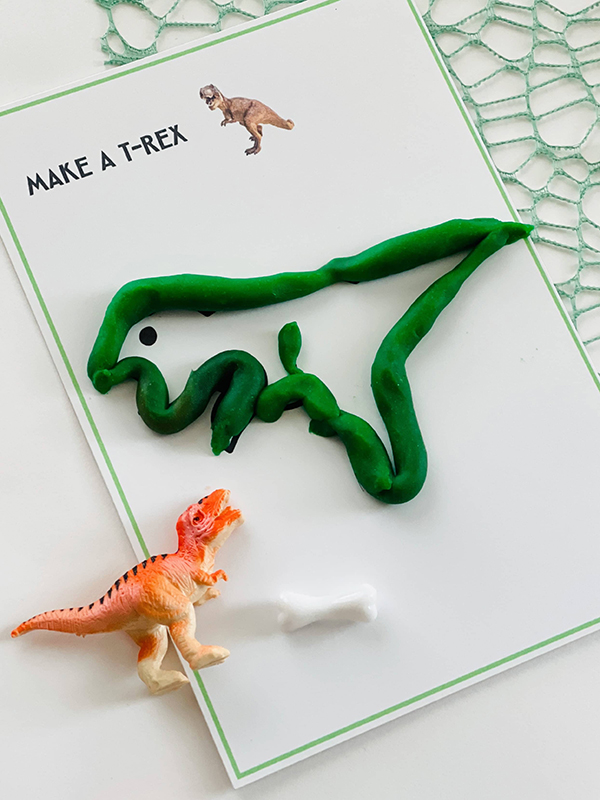 Final Thoughts - Dino Play Dough Activity
There you have it, folks! A fun, educational, and easy play dough activity.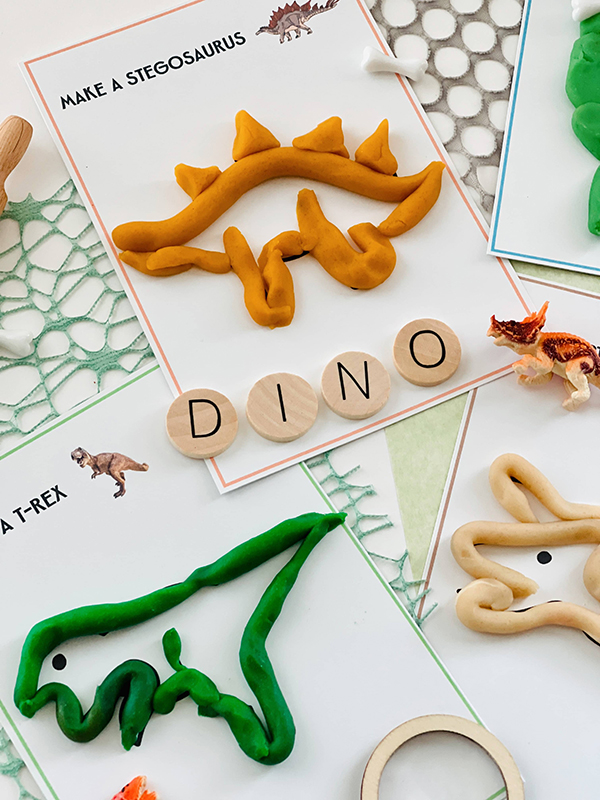 By the way, if you're interested in grabbing our awesome dino kit, we've got both the mini and deluxe versions available. They come with non-toxic and super squishy play dough too! Just click here to check them out.
Until next time, stay crafty, stay caffeinated, and stay fabulous. Roar you later!