Traveling with kids can be a rewarding experience for both parents and children. It allows families to bond, explore new places, and create lasting memories together. However, it might be difficult, especially when traveling with young kids or toddlers on a plane or in a car. In this blog post, we'll give you some tips for traveling with kids to make your next family vacation as easy and fun as possible.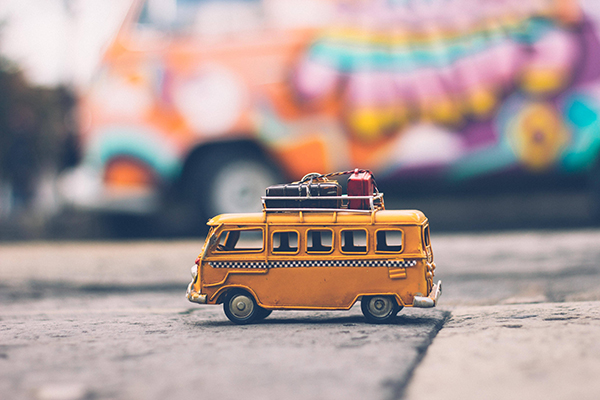 8 Tips For Traveling With Kids
1 - Plan Ahead
It's important to plan ahead, especially when traveling with toddlers by car or on a plane. Write down everything you need to bring and start packing a few days in advance. This will make everything run more smoothly, as well as help you remember everything and avoid last-minute stress.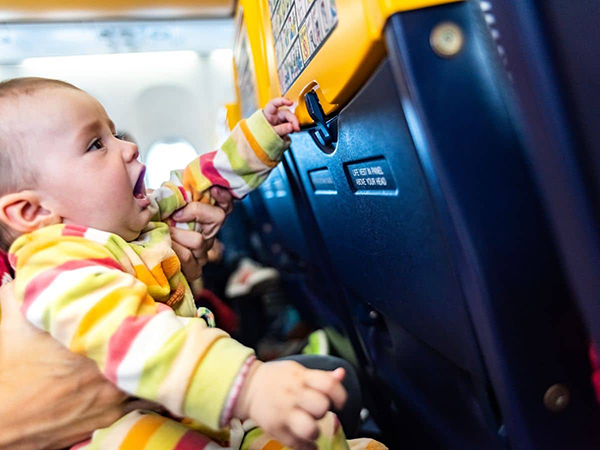 2 - Pack Light
Try to pack as lightly as possible, especially if you'll be traveling with toddlers by car. Before you start packing, make a list of everything you need to bring so you don't overpack. Make sure you bring everything you need, like diapers, wipes, and extra clothes. Packing a few extra items is also a smart idea in case you get stuck in traffic or encounter any other unexpected events.
If you're traveling with toddlers on a plane, packing light will make it easier to keep track of and carry your luggage. Make sure to leave some extra space in your suitcase in case you need to bring back any souvenirs. If you have a lot of big or heavy things, you might want to ship them to your destination ahead of time to save room in your luggage.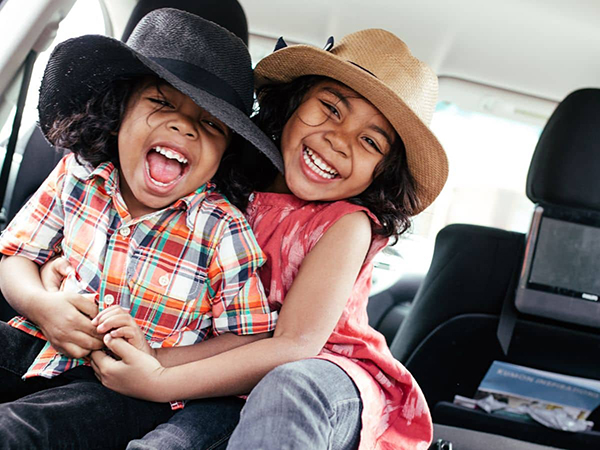 3 - Make Copies of Important Documents
Keep copies of your passports, tickets, confirmation numbers, itineraries, and other important documents in a separate location in case they are lost or stolen. This is one of the most important tips for traveling with kids because it also gives you a backup plan in case you need to change your plans.
If you have travel insurance, keep a copy of your policy and any important contact information in a safe place in case you need to file a claim or get help while on the road.
4 - Bring Snacks
One important tip to remember when traveling by car or plane with kids or toddlers is to bring along lots of snacks. Try to pack a variety of healthy and easy-to-eat snacks, like granola bars, crackers, and fruit, to keep your kids happy and energized while you're on the go.
Be sure to bring enough snacks for the entire trip, including any layovers or delays. This will help keep everyone from getting cranky from hunger and make the trip more fun for everyone. Avoiding messy or smelly foods while traveling on a plane with toddlers is also a good idea because they can be difficult to eat and may disturb other passengers.
Remember that it's okay to pack a few treats as well, like a favorite candy or cookie, to help make the trip more special. Just be sure to balance these treats with healthier options.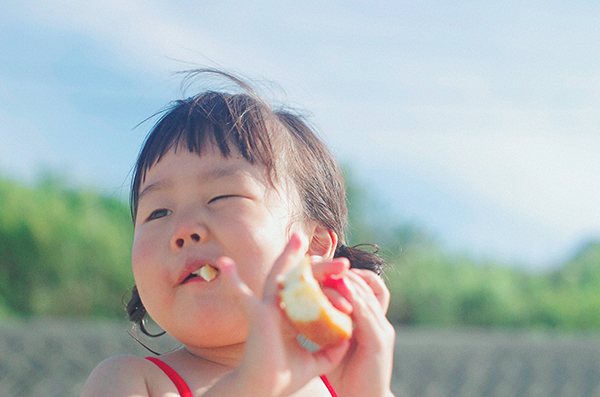 5 - Bring Entertainment
Packing entertainment is an important tip when traveling with kids. Bring a variety of toys and books to keep your toddler busy during the car or plane trip. You might also want to bring a few quiet activities, like coloring books or puzzles, to help keep your toddler entertained during any downtime. You could also buy new things just for the trip to make it more exciting and interesting for your little ones.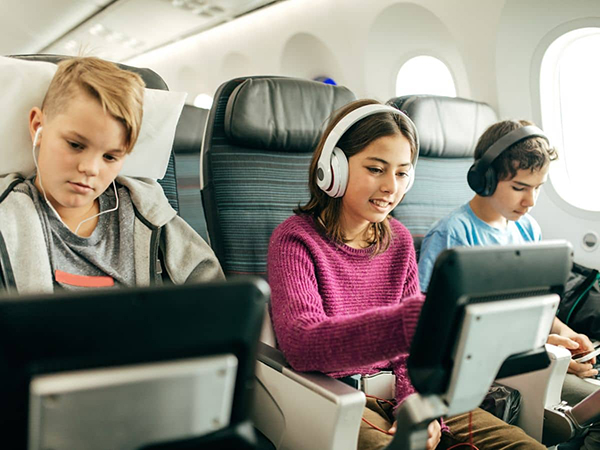 6 - Plan For Downtime
Make sure to include some downtime in your itinerary to allow for rest and relaxation especially when traveling with toddlers on a plane or by car. Consider bringing your toddler's favorite blanket or stuffed animal from home to help him or her feel more at ease on the trip. This is especially important for younger kids who might need a break from all the fun. If your toddler usually takes naps, try to book your flight at the same time they usually nap. This will help them get the rest they need and make everyone's trip more fun.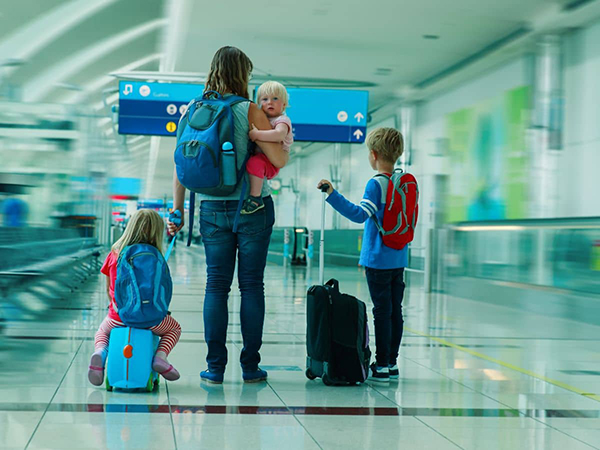 7 - Stay Flexible
Staying flexible when traveling with kids is the key to having a smooth and enjoyable trip, so here are some tips to help you stay flexible and ready for anything.
It's always a good idea to have a backup plan in case something unexpected comes up. This could include having a backup hotel or restaurant in mind or having a plan for what to do in case of delays or cancellations. Traveling with kids can be unpredictable, so be open to making changes to your itinerary as needed. This might mean cutting out an activity or even adding in some extra downtime.
Make sure to pack extra clothes and essentials, such as diapers and wipes, in case of any unexpected events or spills. If you're traveling to a location with different weather conditions than what you're used to, make sure to pack accordingly and be prepared for any changes in the forecast. Traveling with kids can be stressful at times, but try to stay positive and roll with the punches.
8 - Plan For Rest Stops
Factoring in regularly scheduled rest stops is a great tip for traveling with kids. If you're traveling a long distance with your toddler by car, consider stopping at fun locations along the way, such as parks or playgrounds, to break up the trip. This is a great way to give your toddler a chance to stretch their legs and use the bathroom and it will also give you a chance to take a break from driving.
If you're flying with toddlers, don't be afraid to get up and walk around the airport or stretch your legs when you need to. This will help keep everyone feeling energized and ready for the next leg of the journey.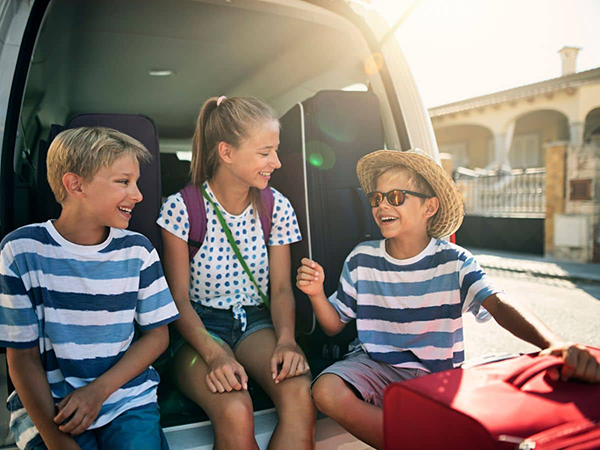 Tips For Traveling With Kids - Final Thoughts
Traveling with kids can be a fun and rewarding experience, but it's important to plan ahead and be prepared. By packing the right items, making copies of important documents, and staying flexible, you can help ensure that your trip is smooth and enjoyable for everyone.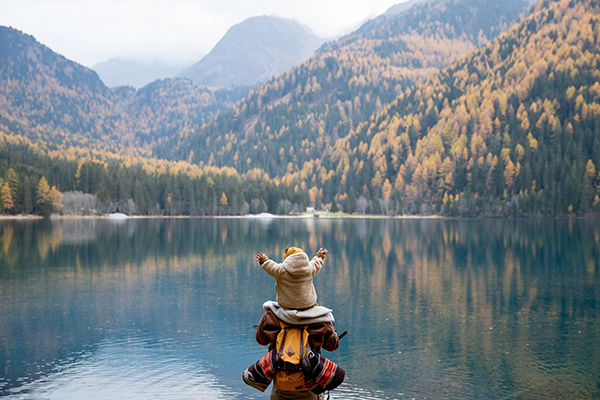 Remember to pack plenty of snacks, bring along toys and activities to keep your kids entertained, and plan for regular rest stops to give everyone a chance to relax. With a bit of preparation and a positive attitude, you can help make your trip with kids a success. Happy travels!
Check out our blog for more ideas for fun things for the whole family to do together. Learn more about our Howdy Baby Box subscription for even more family-friendly activities here.