We may find it difficult to spend meaningful time with our children due to our busy schedules, frequent exposure to devices, and the demands of our day jobs. But whether it's bonding over a board game at home, taking a spontaneous weekend family road trip, or doing something outdoors together, making time for family bonding activities is important. We put together this list of family activities for preschoolers and older kids to help you think of fresh ways to spend meaningful one-on-one time with your children.
Can you remember the last time your family had fun doing bonding activities together? Our goal with this list is to get everyone in the family off their devices and talking. Keep this list of family bonding activities handy and use it regularly to make sure that you and your loved ones spend more time together. Try writing out your favorite activities on a piece of paper and putting them in a jar, then letting your children choose one at random.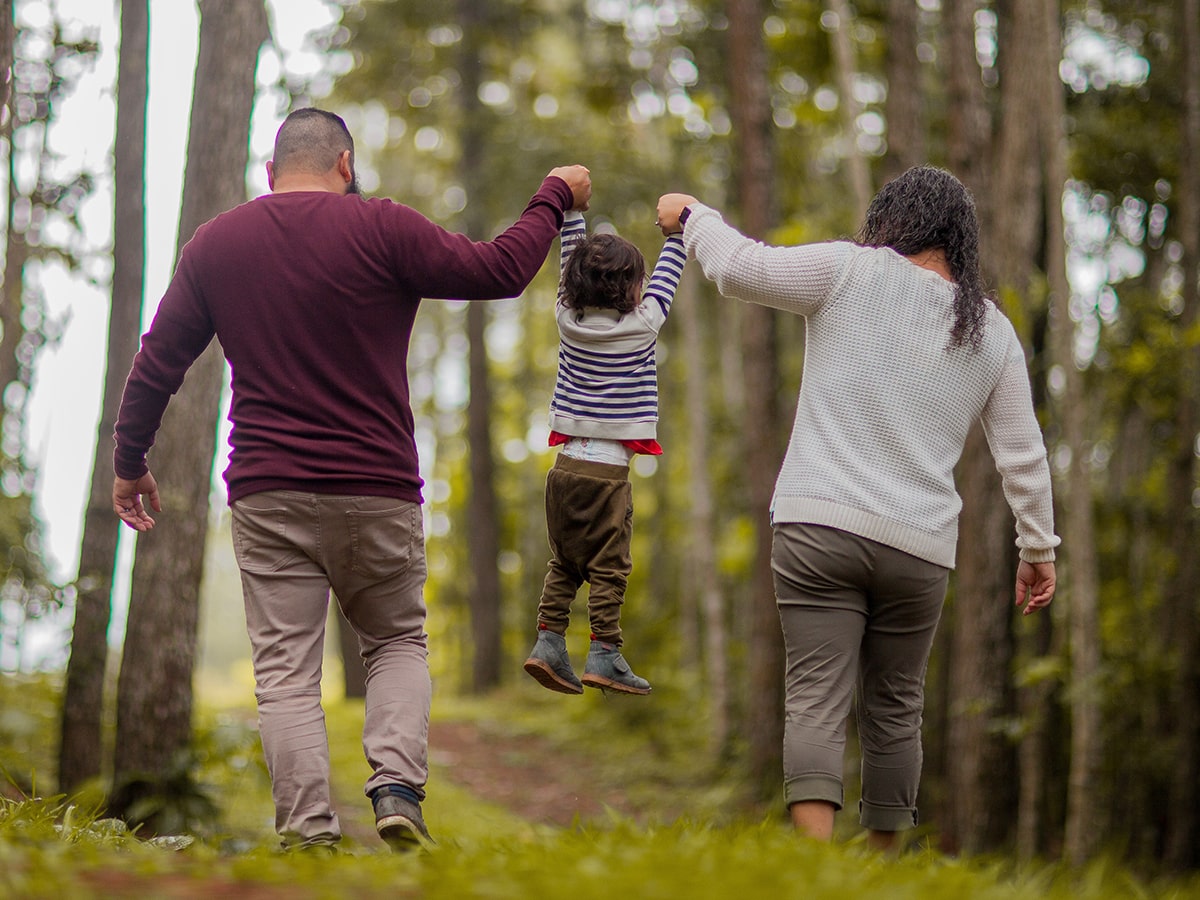 50 Creative Activities For Family Bonding

1. Plan A Family Trip
Believe it or not, vacations positively impact the entire family. They provide much-needed together time in today's hectic world. Choose a destination, plan some relaxing family activities, and get away for a weekend.
2. Have A Spa Day
Family spa days make excellent activities for family bonding. Book a spa day for the whole family or plan a do-it-yourself spa day at home for some much-needed family time off.
3. Cook Together
You can teach your children new words and ideas by letting them help you in the kitchen. Make a meal that everyone can help create together and have some fun doing it. Why not try your hand at recreating some of Grandma's old recipes?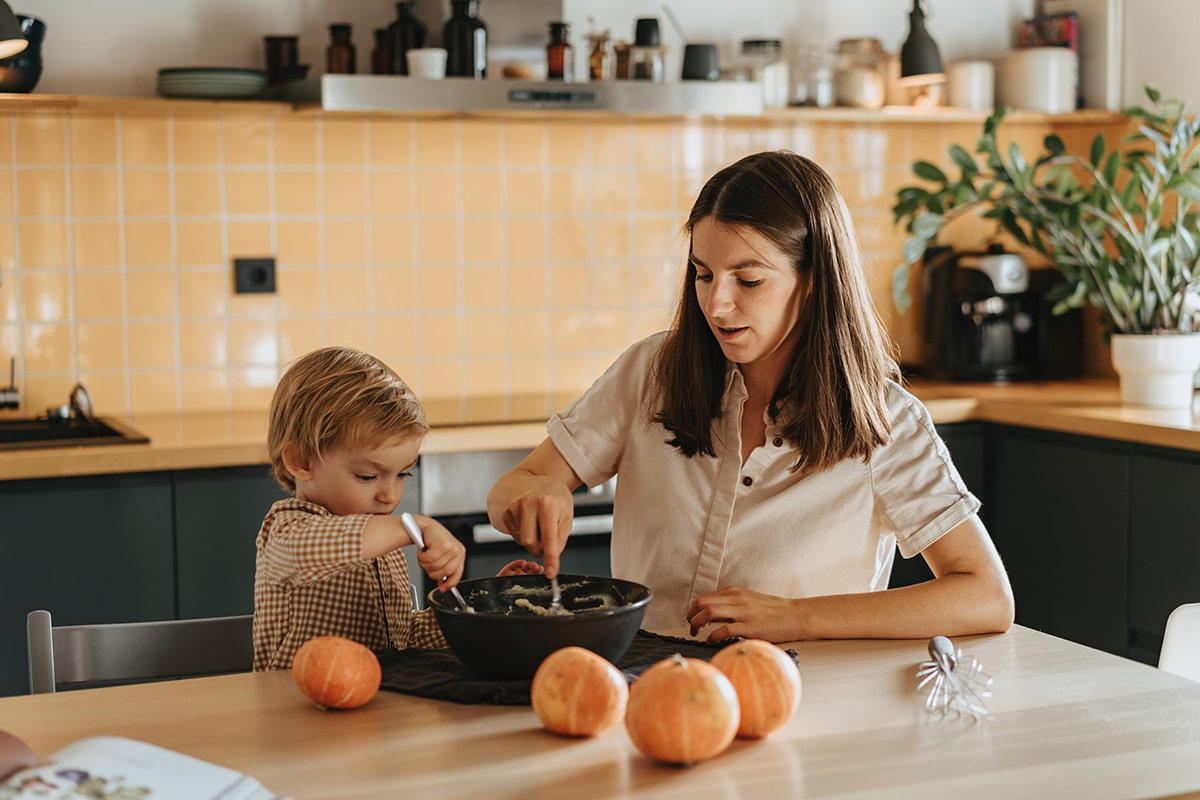 4. Go For A Family Walk
Getting some fresh air and exercise is an enjoyable outdoor family activity that is good for both kids and adults. Get out and take a stroll together as a family. Get creative and pretend to be explorers, discovering new pathways and treasures together as you go. Go on a walk, take in the scenery, and have a conversation with your kids.
5. Get Artsy Crafty
Even though you may not realize it, painting and glittering on the kitchen table is really teaching your child valuable life skills. Kids who engage in arts and crafts activities develop a feeling of accomplishment and self-esteem. Participating in arts and crafts activities is excellent for family bonding. It benefits everyone from babies and toddlers to preschoolers and adults.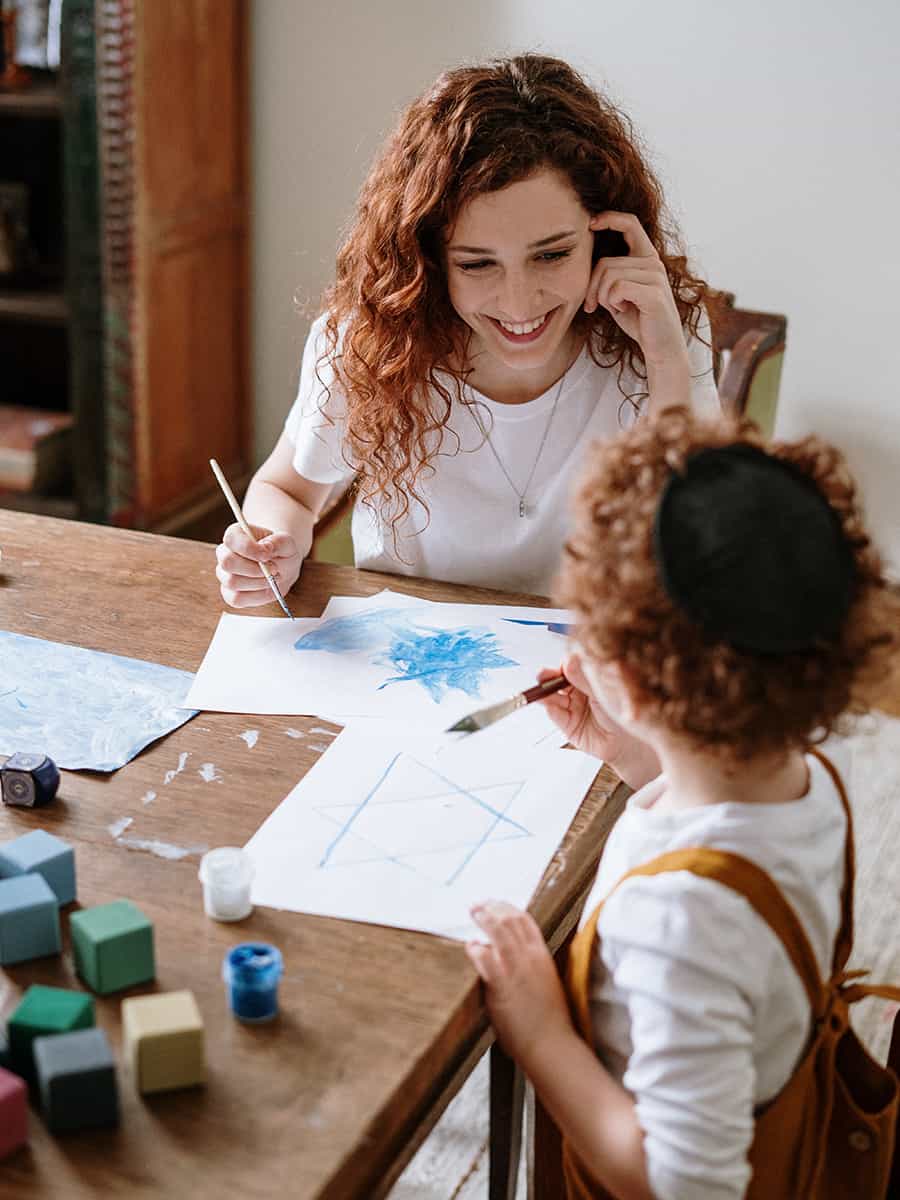 6. Go Camping
Camping, whether in the backyard or at a campsite, is a fun outdoor family bonding activity that your children will never forget. It gives children the opportunity to learn basic survival skills such as campsite cooking, simple first aid, and navigation. Sleep under the stars If the weather is good, consider using fun camping equipment such as flashlights and sleeping bags, as well as making s'mores, to enjoy the full camping experience. If you don't own a tent, consider borrowing or renting one to use for the night.
7. Garden Together
Planting flowers in the fresh air not only has incredible health benefits, but it is also a great outdoor activity that provides engaging moderate exercise for families.
To be clear, we're not talking about weeding or leaf raking here; we're talking about gardening for pleasure. This at home family activity is educational too because kids can learn about nature while having fun at the same time! Your children will enjoy this activity because they will bond with you as they plant flowers and vegetables and see them blossom as a family. Get dirty and messy while planting flowers or veggies for a sensory play experience.
8. Have A Scavenger Hunt
Scavenger hunts are great at home family activities to do over the weekend or while you're on vacation. They're also a great opportunity for kids to hone their problem-solving skills while having a good time. So make a list of things you have around the house or yard, grab a bag or container, and hunt for some treasures!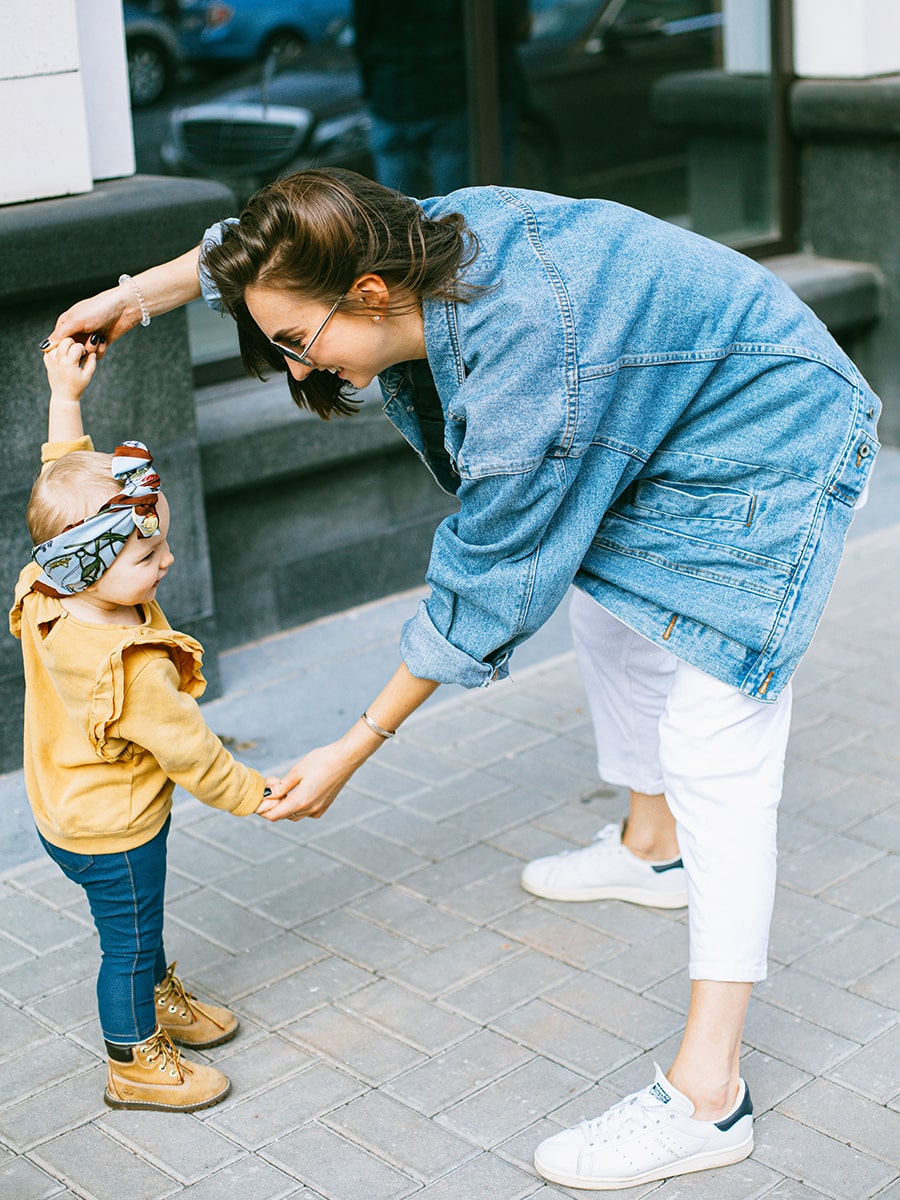 9. Have A Dance Party
Dancing is a wonderful bonding activity that allows the whole family to get some exercise. Exercise benefits both children and adults because it helps maintain healthy blood pressure and cholesterol levels and promotes a balanced lifestyle. Allow the kids to select their favorite tunes and have a family dancing contest. From my experience, the 'Just Dance' video game is a lot of fun, particularly for teens and older children. You'll definitely be dancing, laughing, and getting a workout.
10. Go Stargazing
Looking up at the stars is a family activity we don't do very often these days. Stargazing is an excellent way to bond with your family and teach your child fundamentals like counting, identifying shapes, and tracing patterns. Take in the night sky, look for some constellations, and relax.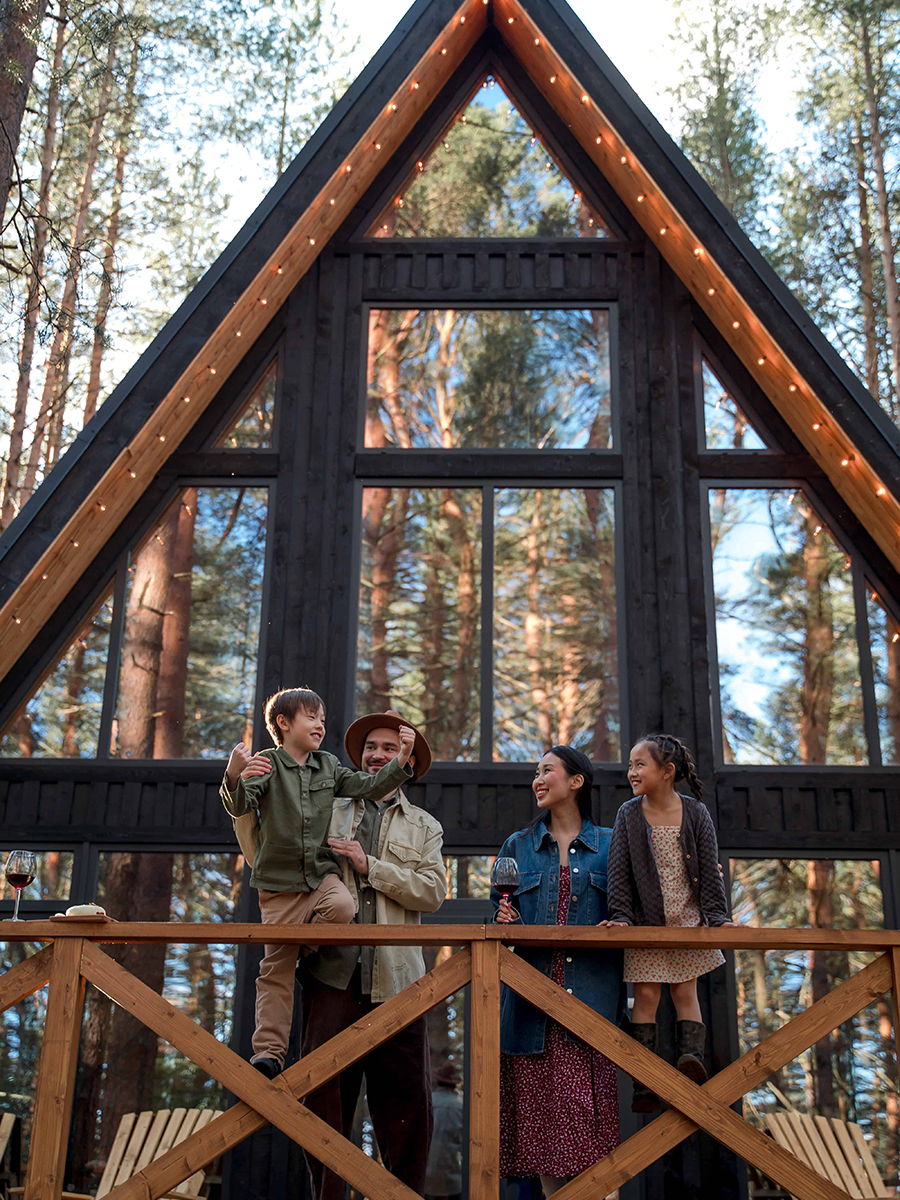 11. Press Flowers
Pressing flowers or leaves is a fun way to learn and explore while encouraging a sense of wonder and imagination. This is an excellent chance for children of all ages to learn about botany and the environment. Now that you've gathered some blossoms, press 'em!
12. Make Slime
Making slime is a fun at home family activity to try with your kids over the weekend. Playing with slime provides kids with a meaningful sensory experience as children develop their sense of touch. Slime also promotes mindfulness and encourages kids to play independently.
13. Do Yoga Together
Doing yoga together is one of the more important activities for families because it promotes bonding and the breathing exercises and relaxation techniques kids and parents learn while practicing yoga can helps ease the symptoms of stress.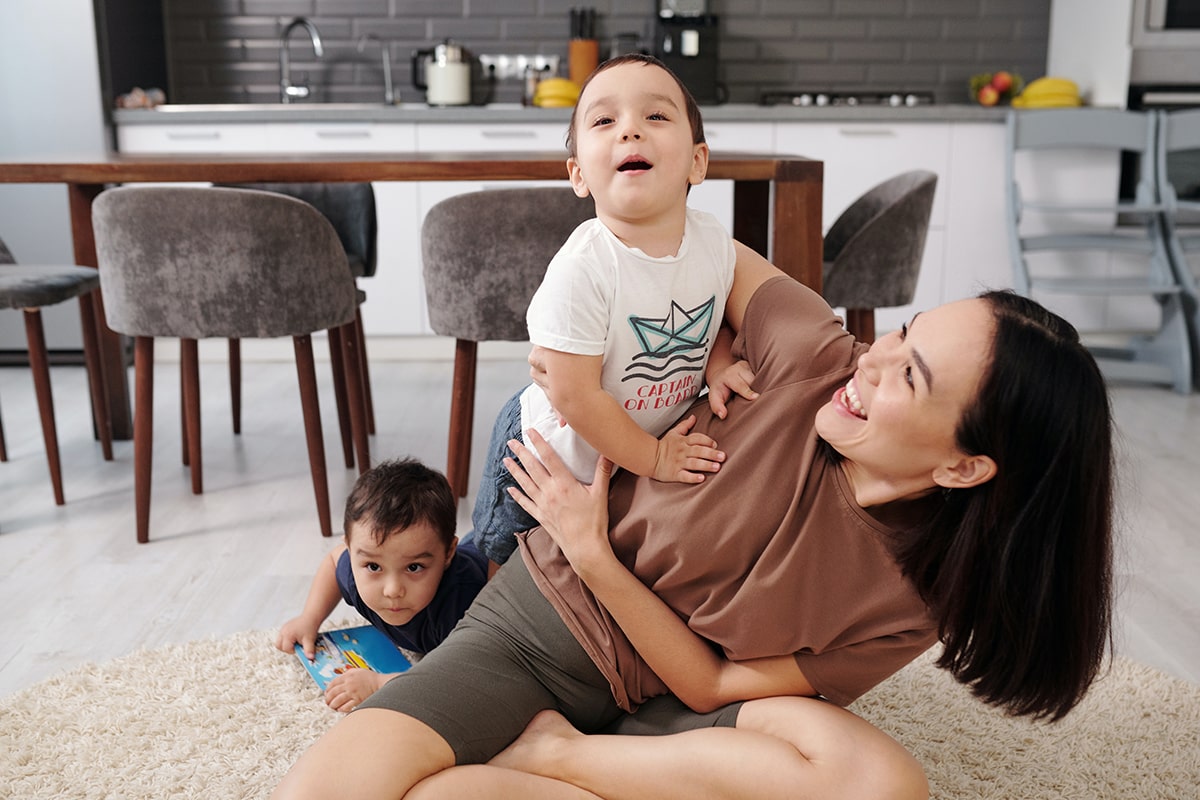 14. Have A Tickle War
Tickling builds relationships because it serves as a form or communication between infant and parent.
15. Visit A Botanical Garden
Visiting a botanical garden with your children is an excellent outdoor family activity that provides the opportunity to introduce them to and educate them about a wide variety of plants they may not have seen otherwise.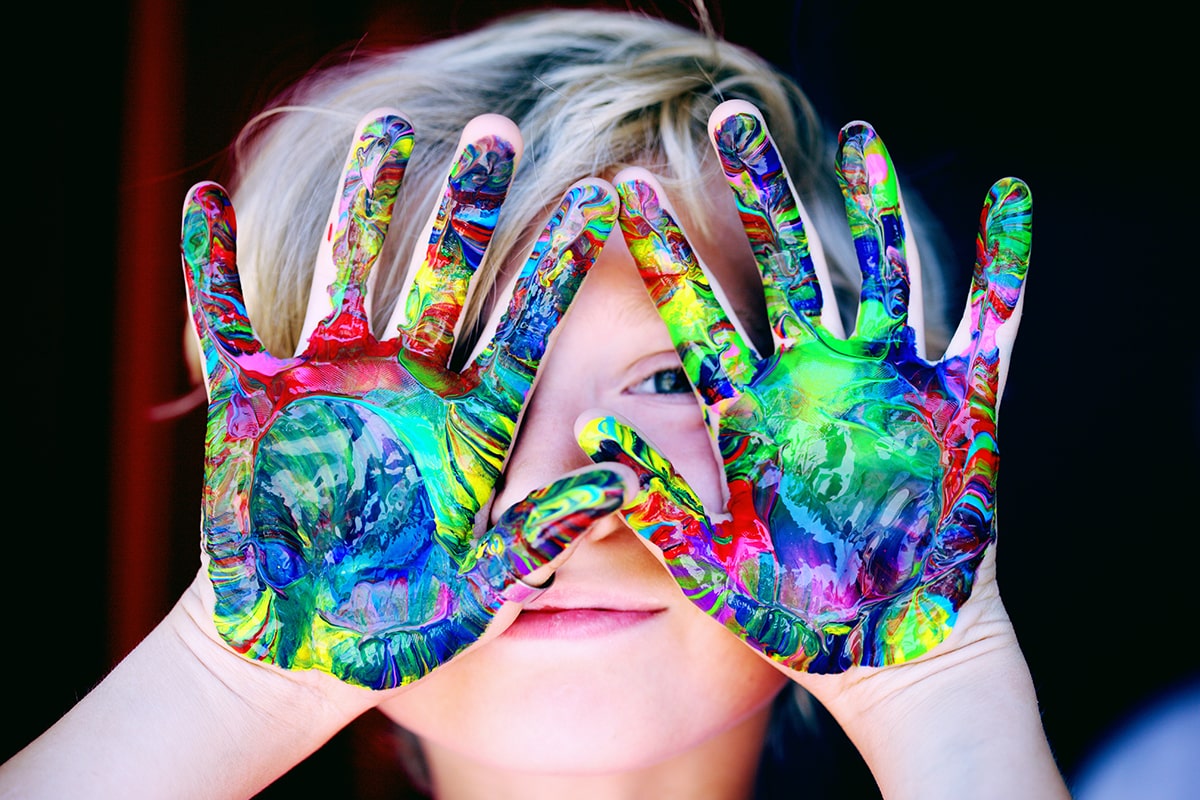 16. Paint Leaves Together
Painting leaves is a fun pastime for kids of all ages and a great way to stimulate your child's imagination. It also makes a good activity for family bonding and it's a fun approach to experimenting with texture while creating art. It also helps develop your child's fine motor abilities and independent thinking. Best of all, it's a super simple activity because all you really need is leaves, glue paper, and a paintbrush.
17. Visit The Local Farmer's Market
Visiting an outdoor Farmers Market is a great activity for your family to shop for nutritious, fresh food while supporting your local community. It's also a terrific place to start the conversation about food and nutrition with our children.
18. Have A Tea Party
You don't need much to have a tea party with your child. Simply use what you have on hand. Your little ones love sipping delicious tea with you and enjoy your full attention and conversation. It's an excellent activity for family bonding.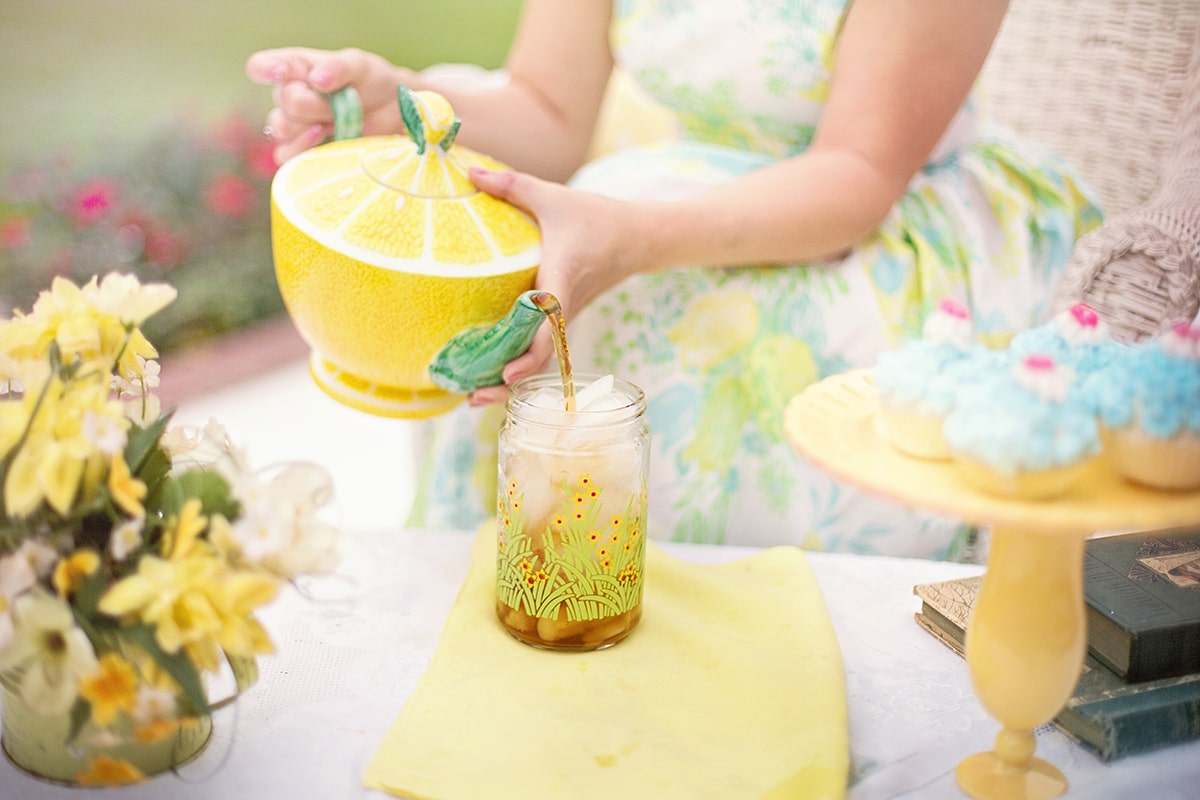 19. Play With Or Make Your Own Dough
Using clay or play dough as a sensory activity is a terrific way to engage your child. Adults also have a great time making things from clay and play dough. This kind of exercise allows children's imaginations to soar to new heights.
20. Play A Card or Board Game
Playing card and board games helps children develop their memory and strategic thinking abilities. It's also an excellent weekend activity that allows you and your family to bond while getting to get to know one another better. You can discover who is competitive in your family, for example. Perhaps game night will turn into a weekly family ritual. Classics like Monopoly, Jenga, and Uno are always crowd-pleasers at our family game nights while Exploding Kittens and Tenzi are two of our new favorite games to play.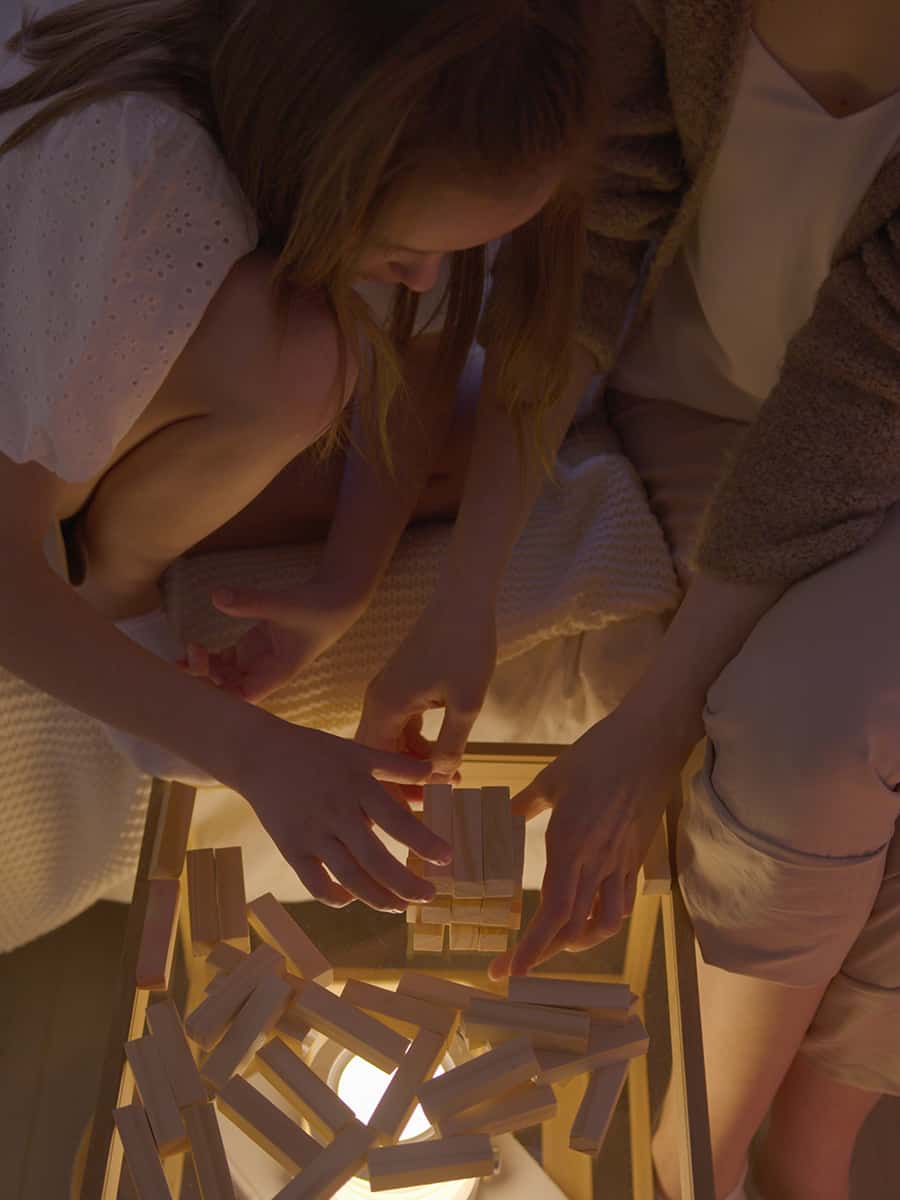 21. Paint Rocks
Painting rocks is a great way for children to practice their creative skills while also strengthening their ability to follow directions and practice patience.
22. Bake Cookies
Baking teaches little ones life skills like how to follow recipes and use utensils properly.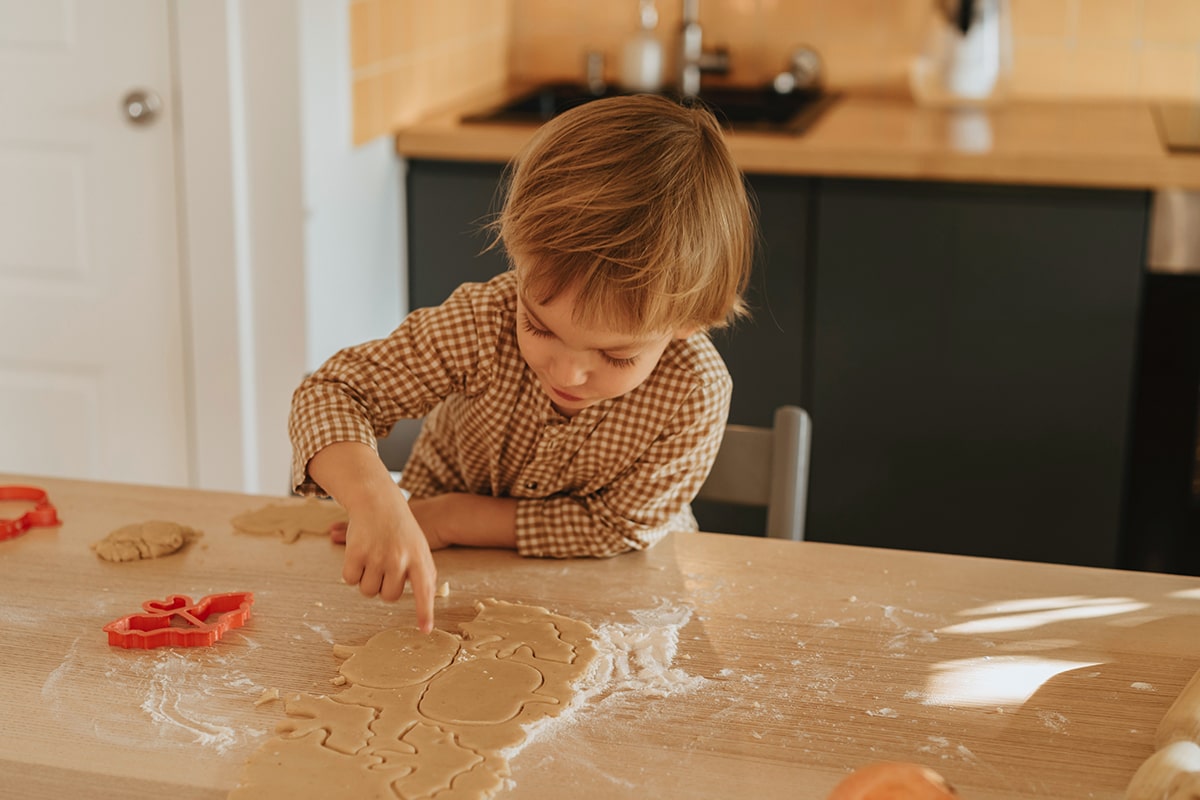 23. Build A Birdhouse
Building a birdhouse is a terrific at home family activity that teaches your child about the significance of nature and the basics of woodworking while also enjoying a little family bonding time.
24. Make Sock Puppets
Making sock puppets is creative and helps children learn rhymes and songs.
25. Start A Band
There are so many health benefits to music, such as improving cognitive abilities and memory in children.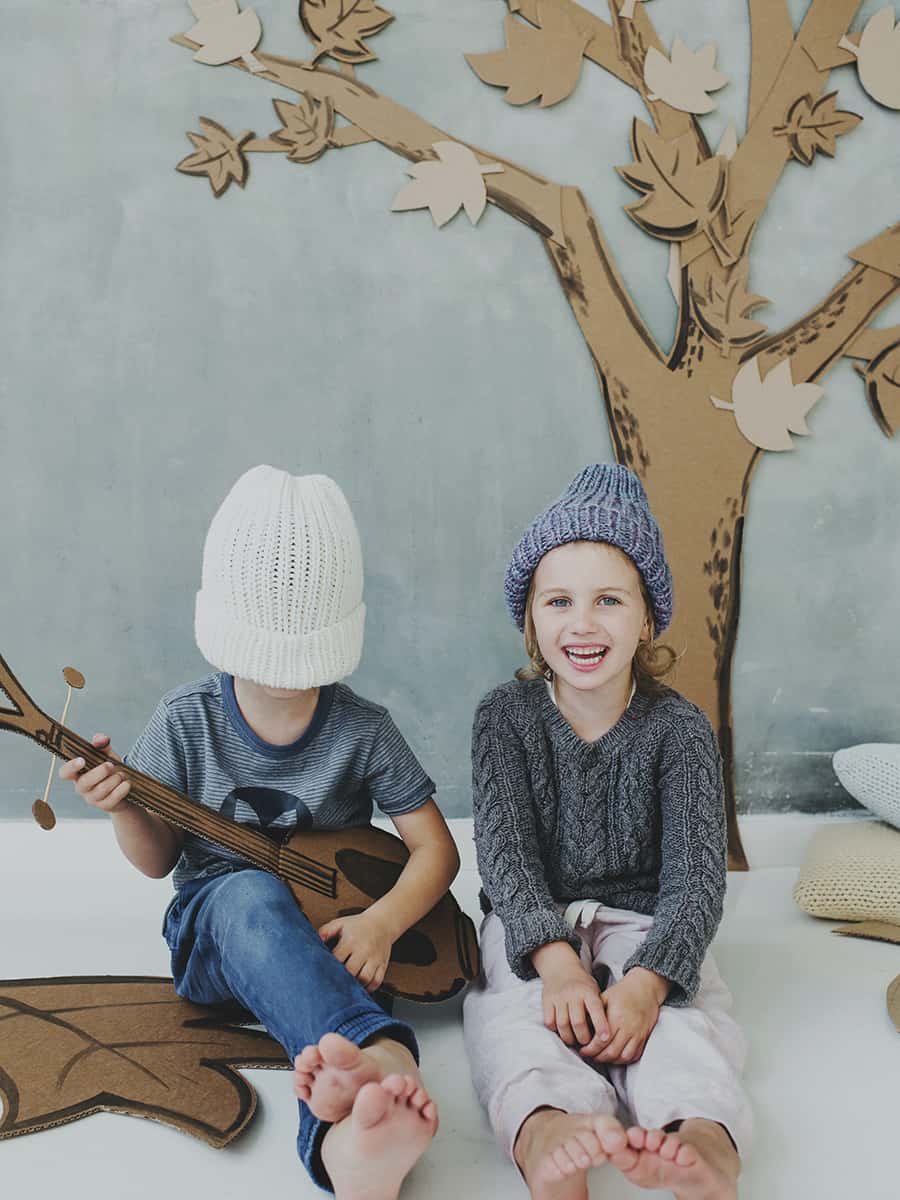 26. Play Simon Says
Simon Says is a fun game that helps toddlers develop their body awareness.
27. Read Together
Reading together is an excellent way to spend time together in a calm environment while developing strong literacy skills and preparing your children for success in reading and writing. So, grab a blanket, some hot chocolate, and a wonderful book to read aloud together.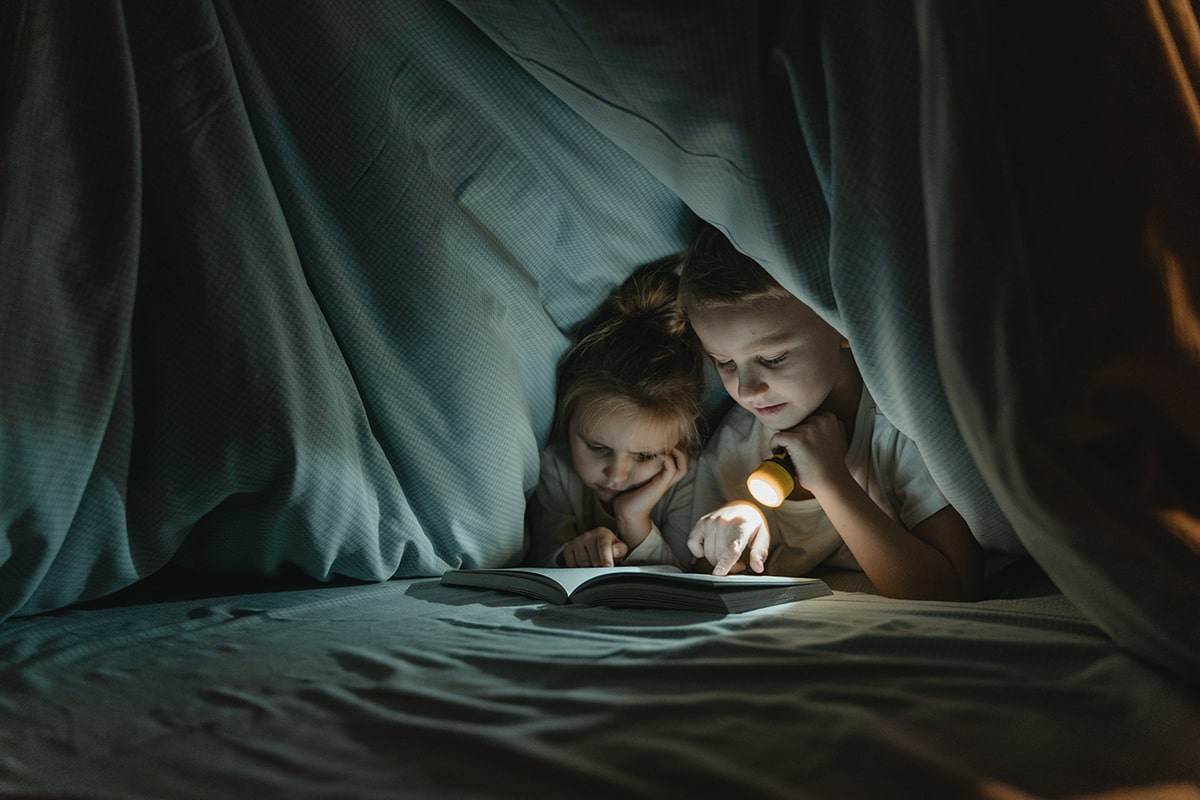 28. Feed The Ducks
If you're looking for family activities for the weekend, try taking the kids to feed the ducks. It's an excellent way for them to learn about birds and bird behavior.
29. Watch The Sunset Together
Research shows that sunsets have psychological effects that have been proven to relieve stress.
30. Visit The Local Library
Taking your kids to the library fosters their love of reading, learning, and exploring their surroundings.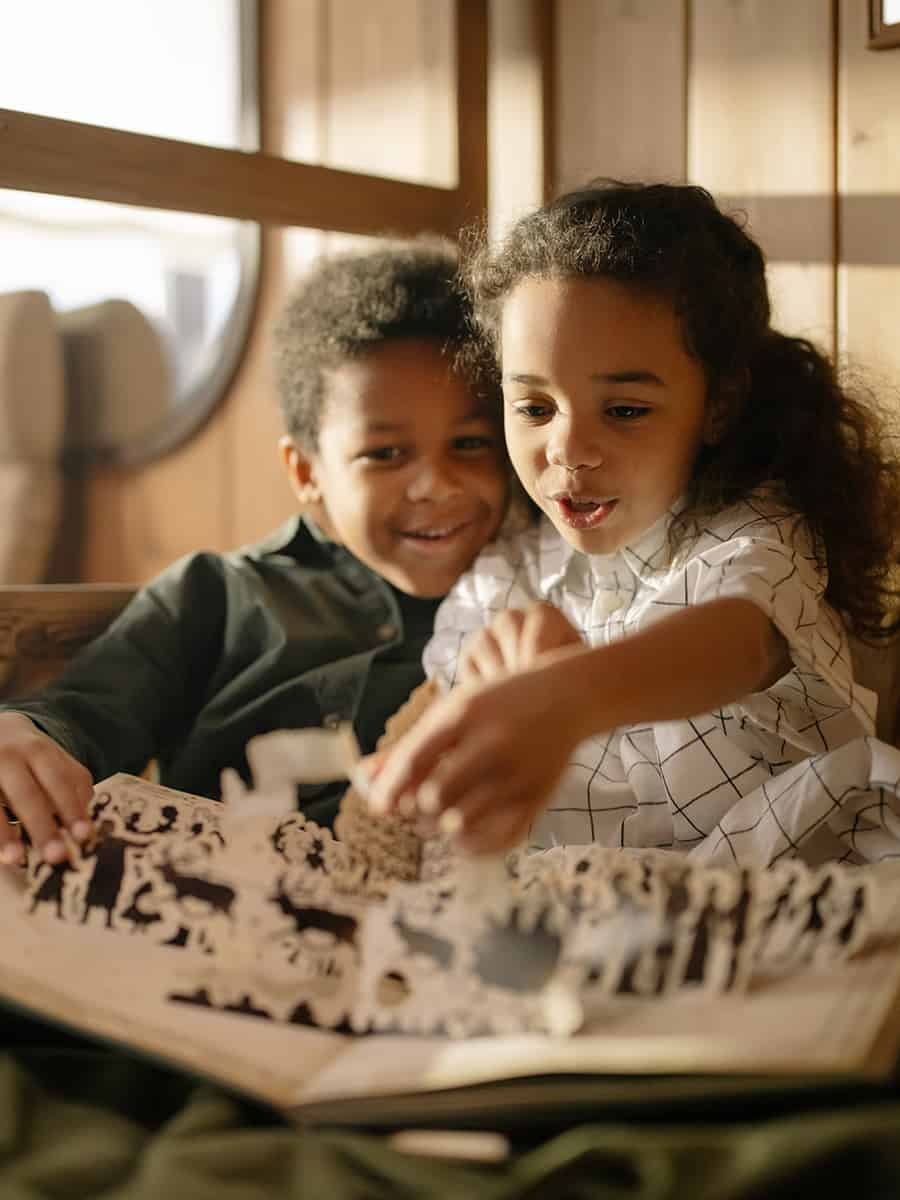 Sensory bins provide kids with a hands-on learning experience that engages all of their senses. Sensory bins are fantastic activities to have around the house because they stimulate and promote a wide range of growth and development skills.
32. Tie Dye T-Shirts
Tie dyeing t-shirts is a fun way to improve coordination and fine motor skills in kids.
Exploring neighborhood murals with your children will teach them to appreciate the beauty of their surroundings.
34. Face Paint
Face painting is an excellent at home family activity that encourages creativity and pushes the limits of the imagination.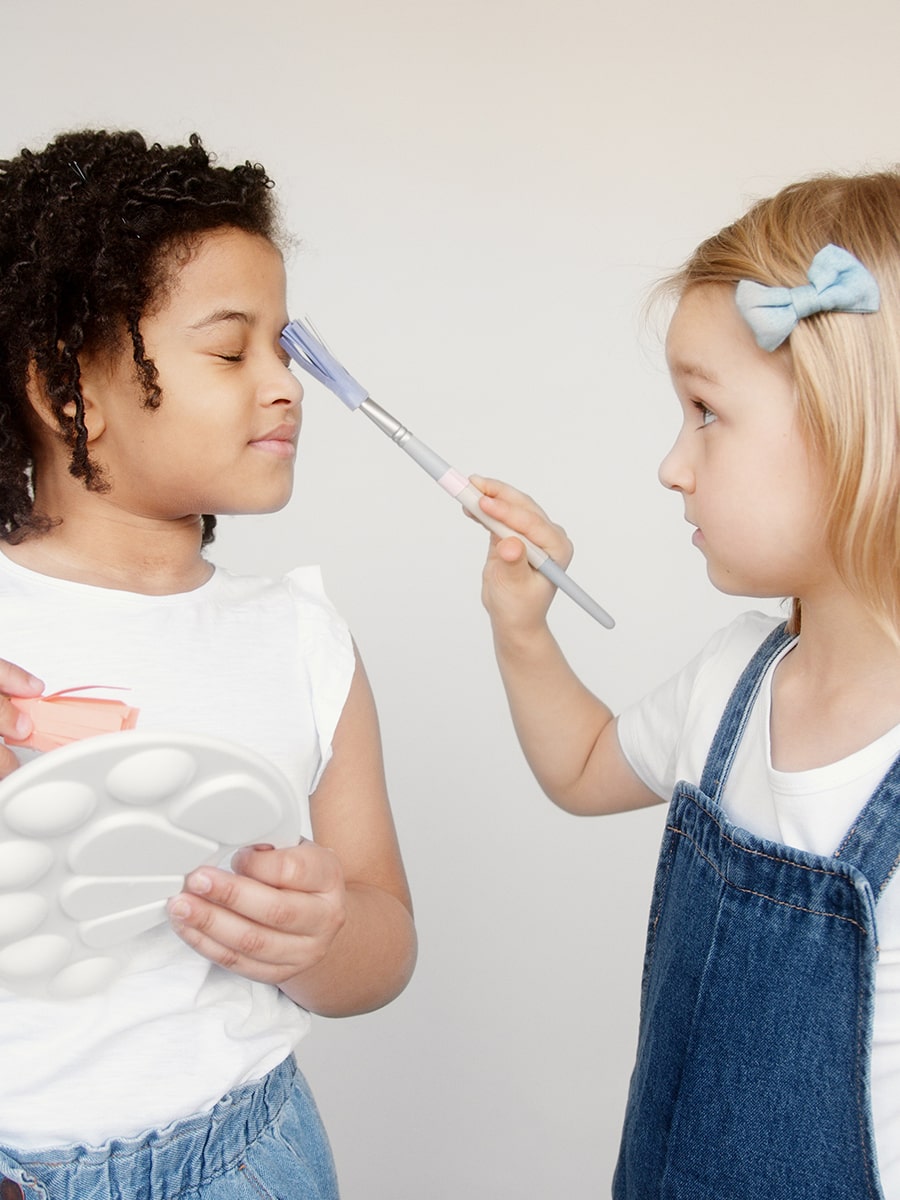 35. Play A Guessing Game
This at home activity is so much fun for preschoolers because their brains thrive on imagination. You can encourage your kids to think outside the box by hiding an object in a bag or sock!
36. Attend A School Festival
Attending your child's school activities is not only a great way for your family to bond, but it also has a direct impact on your child's academic success. Parents who are actively involved in their children's education are more likely to see their children achieve academic success.
37. Visit The Planetarium
Planetariums are great places to visit as a trip for a group such as special needs or autistic children, senior citizen outings. Visiting a planetarium is a fun family weekend activity that helps kids learn about the world around them.
38. Draw With Sidewalk Chalk
Outdoor family activities like drawing with sidewalk chalk help children learn color recognition, sorting, and matching. It can also be used as a teaching tool for kids to learn about shapes, numbers, and the alphabet.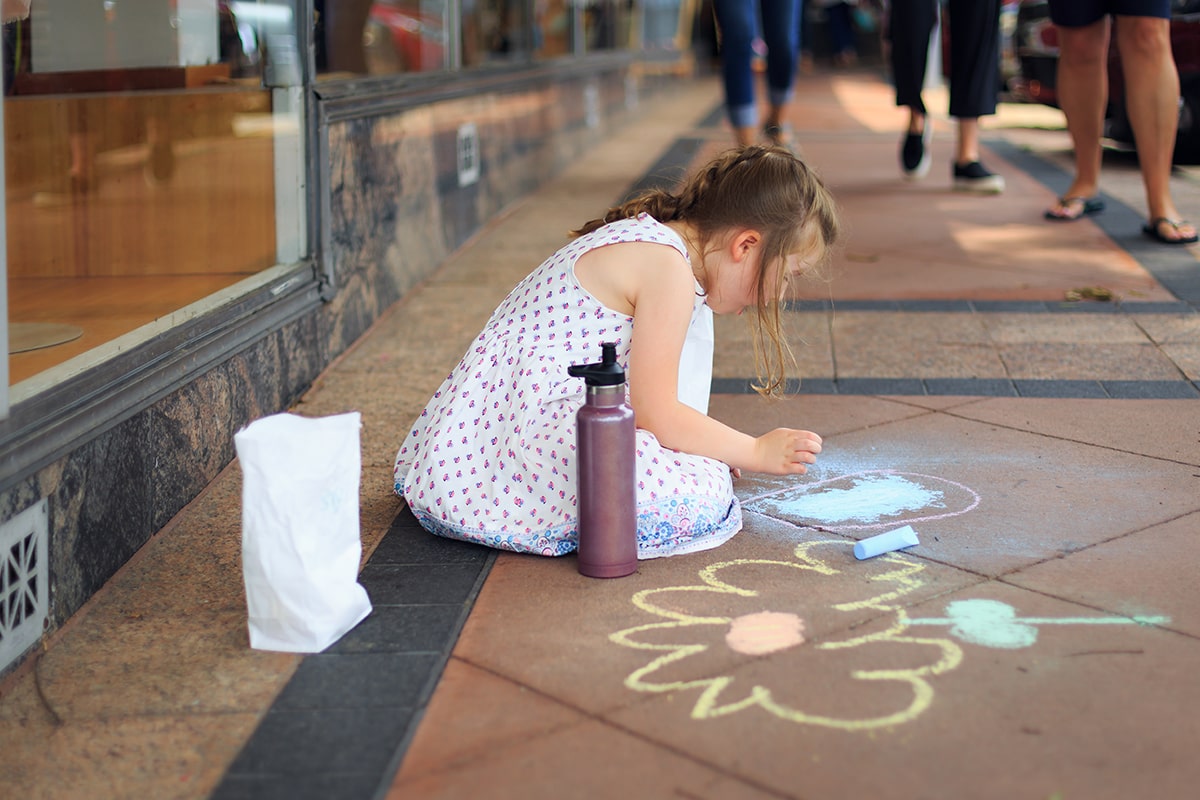 39. Research Your Family Tree / Look At Old Photos Together
Teaching your children about their family tree is a fantastic way to help them have a better understanding of their ancestry. So bring out the baby albums and reminisce about events your children may have forgotten. A journey down memory lane is a fun way for kids to learn about things they cannot remember.
40. Create An Herb Garden
Growing your own herbs is a great way to teach your children about food preparation and the importance of healthy eating.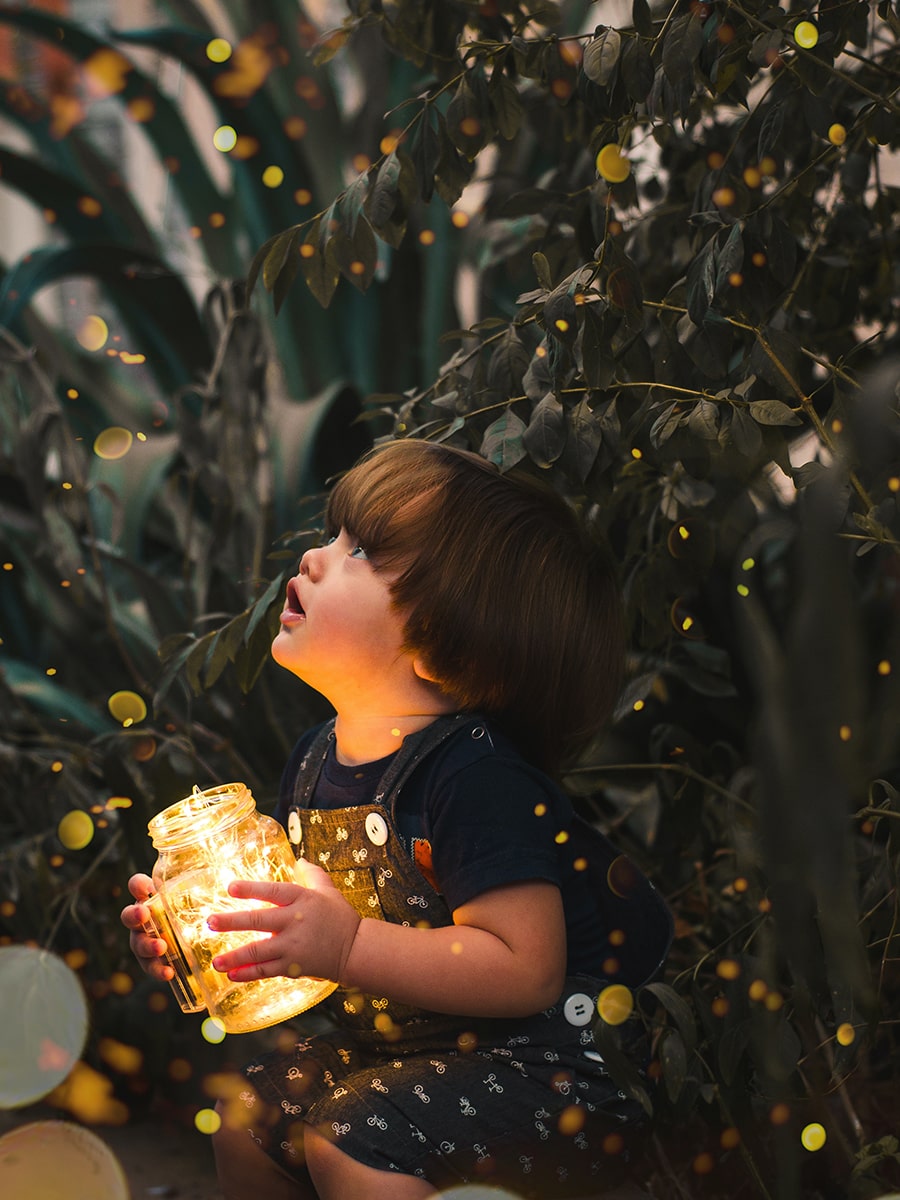 41. Make S'mores
S'mores are a simple graham cracker, chocolate, and toasted marshmallow combination that many of us remember from our childhood. Making s'mores is a fun family activity that everyone will love. If you don't have access to a campfire, you can still create s'mores using a stovetop recipe.
42. Blow Bubbles
Blowing bubbles is a simple and fun at home family activity. Not to mention, crawling, walking, reaching to pop the bubbles also helps children build their muscles and improve gross motor skills.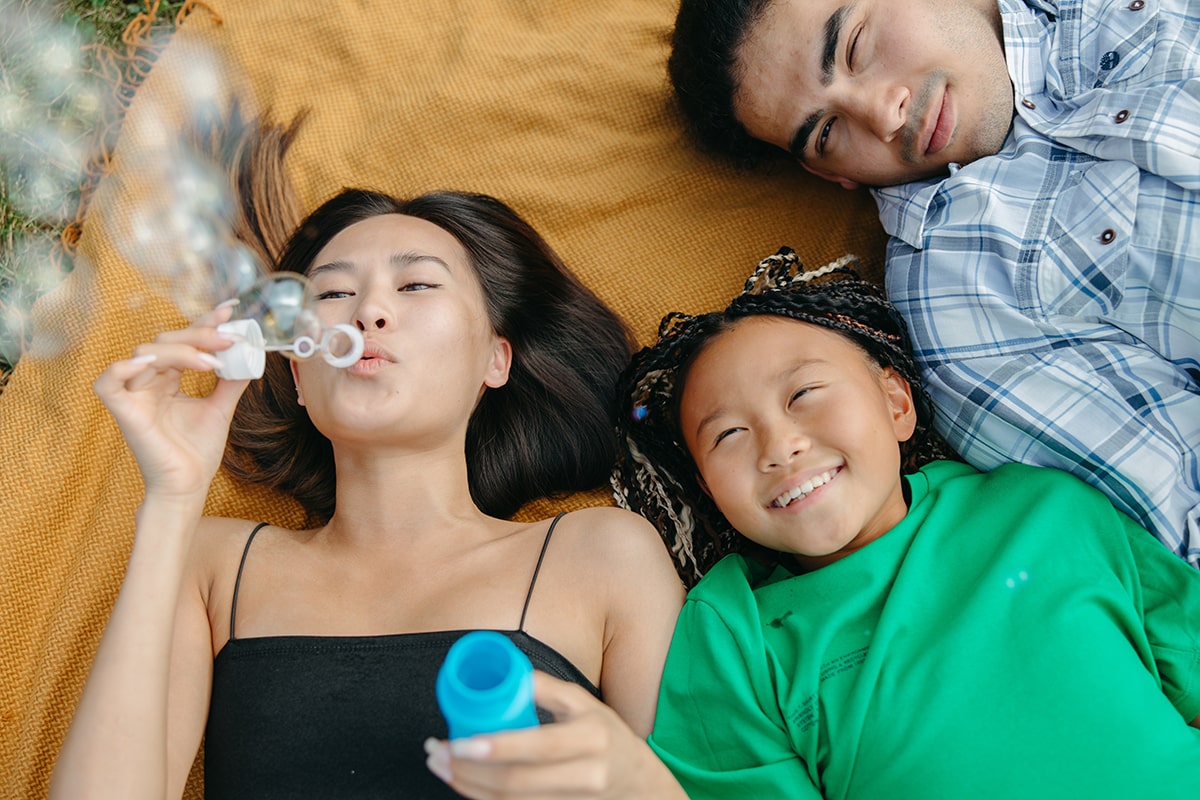 43. Fly Kites
Flying kites with the family is an excellent chance for children to learn about science, physics, weather, and ecology. It's also a lot of fun because of the cooperative nature of the activity. Learning how to create your own kites is a fantastic idea too.
44. Play Frisbee
Playing frisbee at the backyard or at the park makes a wonderful weekend family activity. If you've never played frisbee before, you may be pleasantly surprised at how much fun it can be. It also benefits kids in many ways, including teaching them social skills and teamwork while promoting physical activity. As your child gets the hang of playing, it'll feel like a huge accomplishment to them.
45. Visit A New Park
Nothing beats spending time in a park with your children. Taking the kids to the neighborhood park is an excellent outdoor family activity for getting them outside and improving their mental and physical health! Playing in the park with your family is an excellent way to get a decent workout in while having a wonderful time - and it's completely free!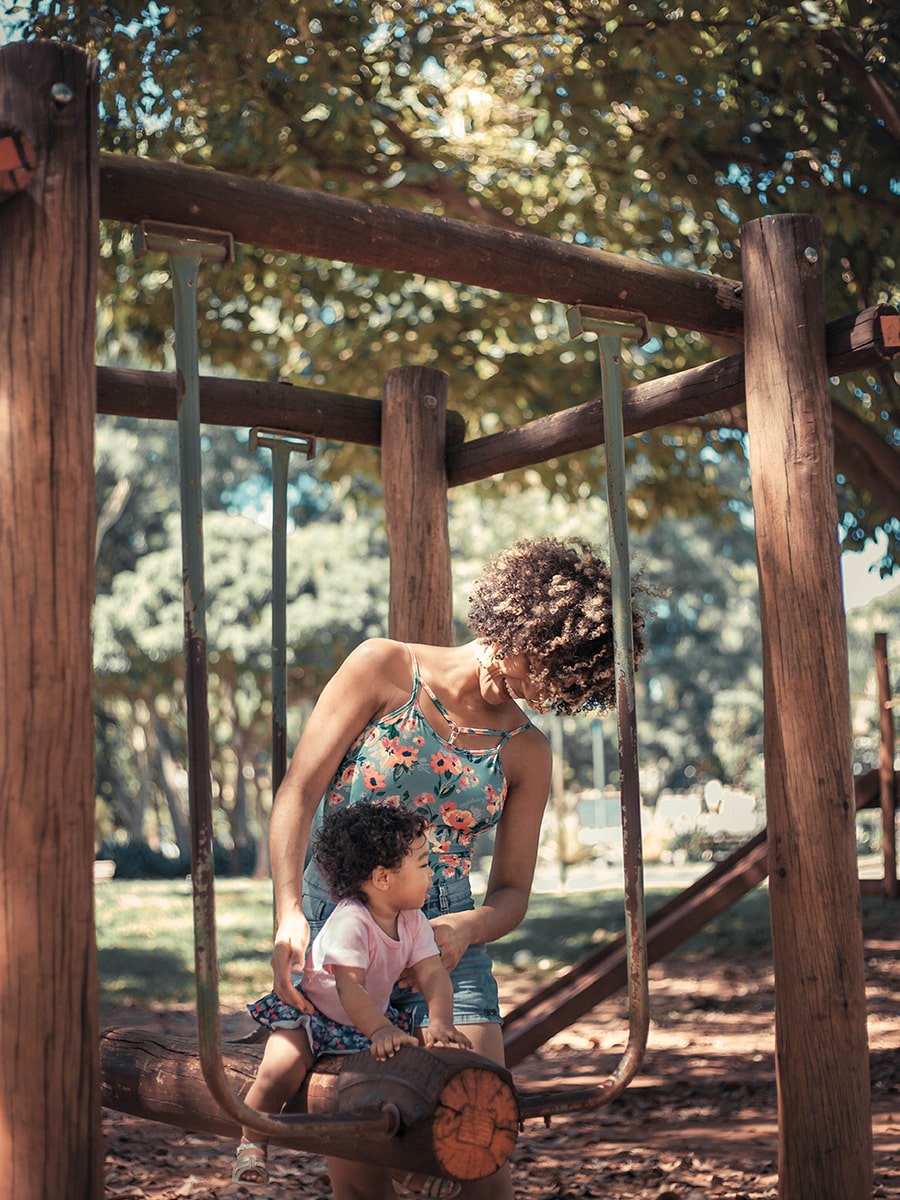 46. Go On A Hayride
Kids love hayrides because of the sensory stimulation it delivers. Luckily, hayrides are accessible at petting zoos and family farms all year long.
47. Write Down Daily Gratitudes
Research shows that children who adopt an attitude of appreciation are happier. Write down daily gratitudes with your kids because gratitude-focused children report feeling cheerful for up to a month after repeating positive affirmations on a daily or weekly basis.
48. Create A Family Vision Board
Make a collage of all the family activities you hope to do in the future using old magazines, scissors, and glue. You can include anything from trips you'd like to take to meals you'd like to prepare together.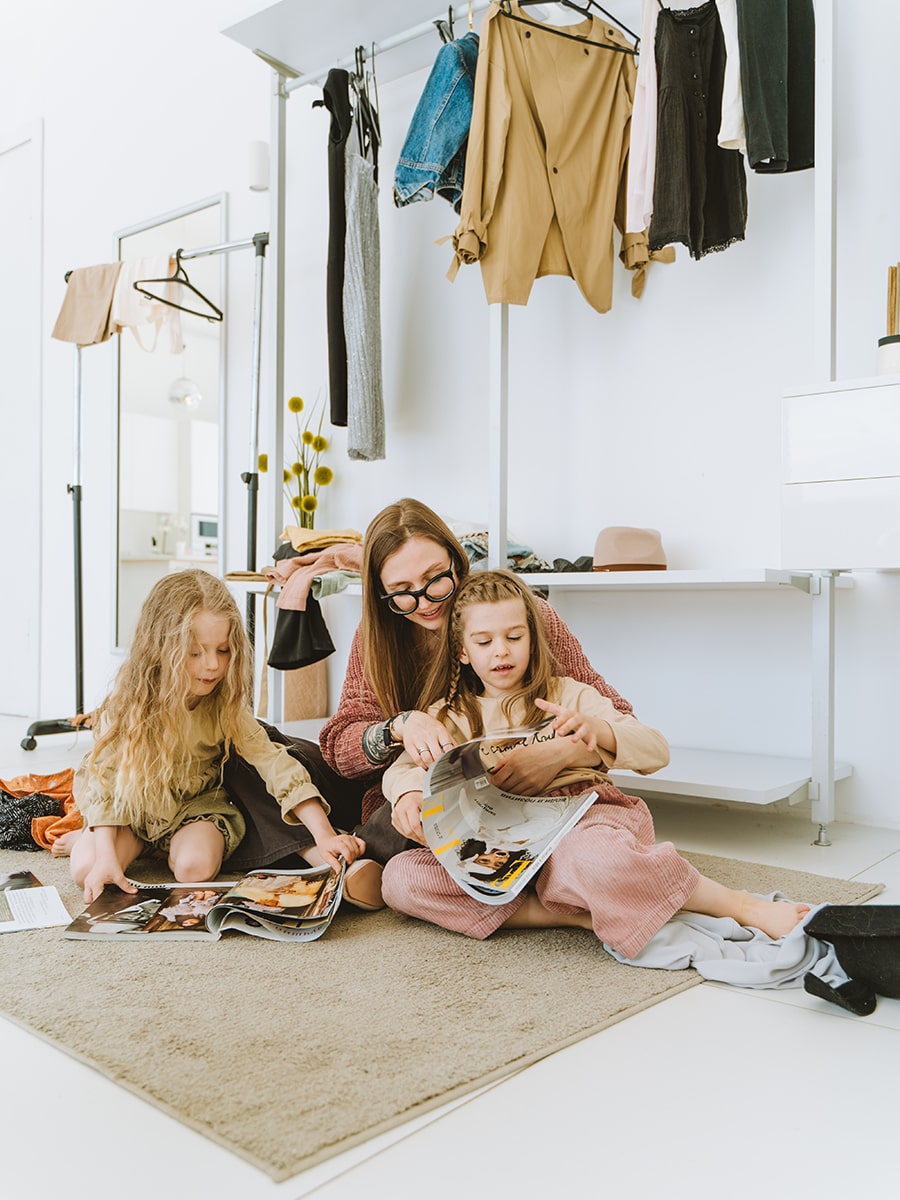 49. Build A Model Airplane
Building model airplanes helps kids improve their fine and gross motor skills, communication, and creativity. This is also a great way to get kids involved in pretend play, which is essential for learning in the early years.
50. Make A Fort
Building a fort makes for a great boredom buster and an excellent activity for spending quality time with the family at home. Your children will have as much fun sleeping in their fort as they will have fun playing in it. Also, don't forget to spend time in the fort together after it's built!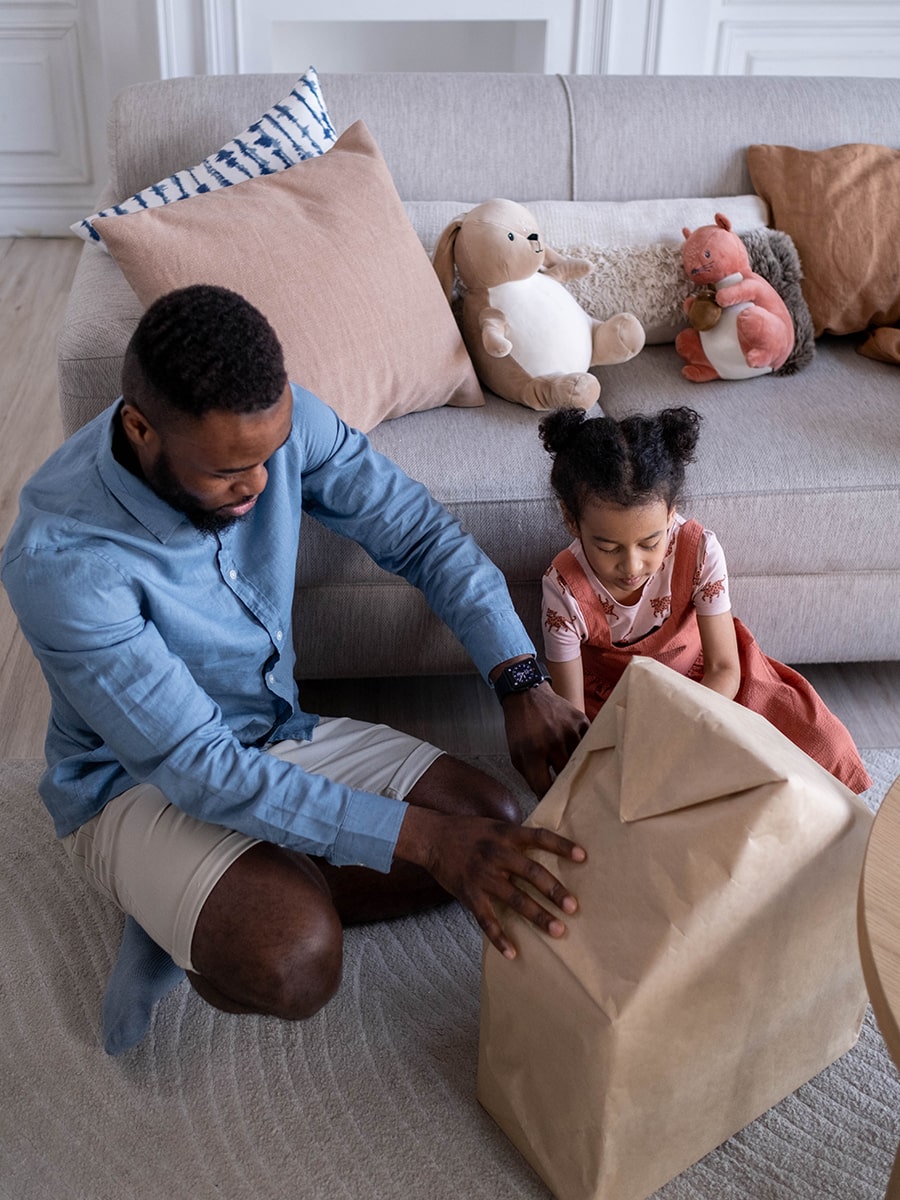 Are any of these activities new to you and your family? Please let us know in the comments below. Visit our blog for more family-friendly ideas to try with your family this year.