If you're looking for cute and creative Valentine craft ideas for pre-k kids to make this Valentine's Day, these adorable and easy-to-make popsicle stick Valentine's crafts are the way to go. They're far more personalized and heartfelt than store-bought valentines.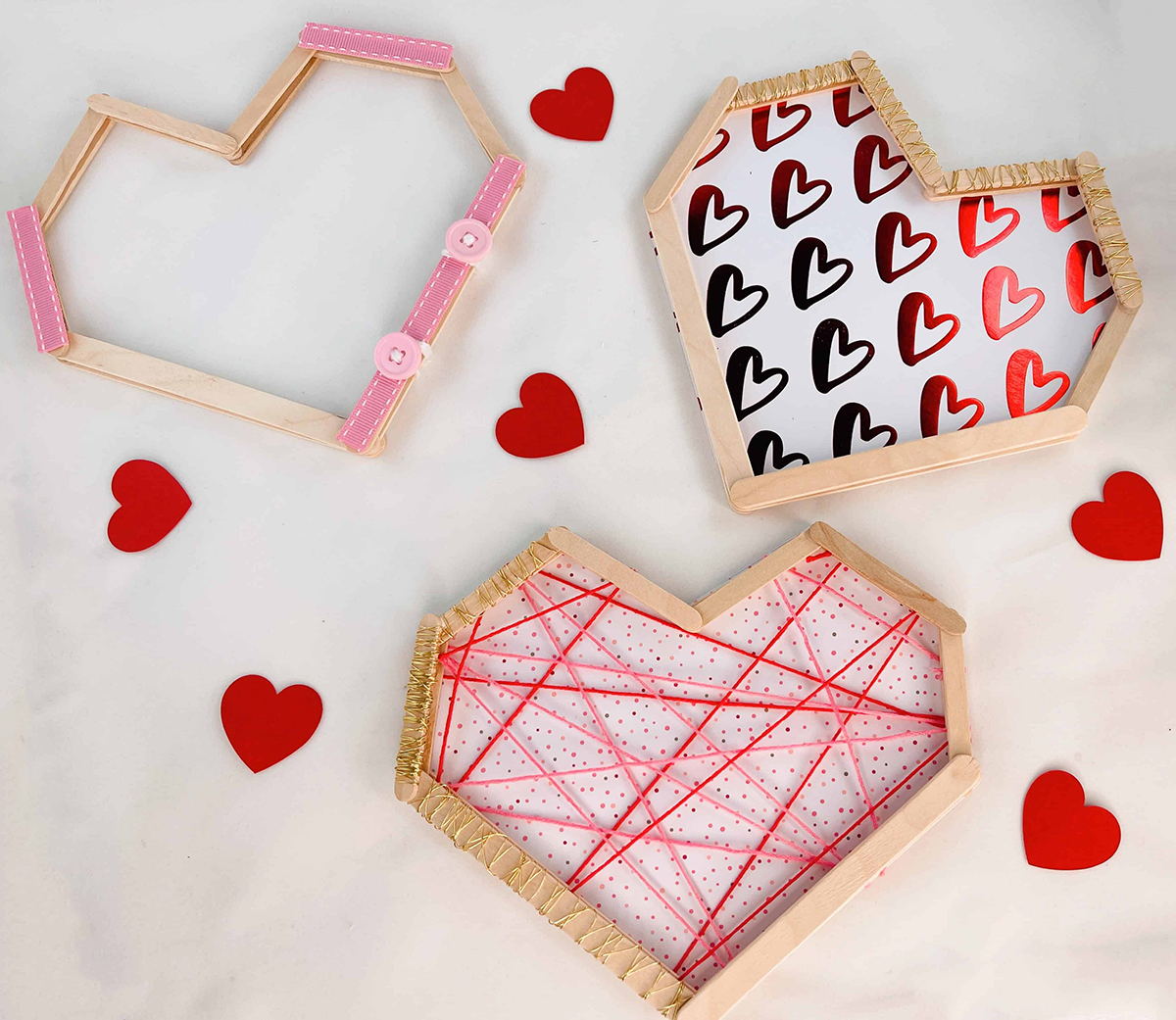 This pre-k valentine craft project is fantastic for family time, but it also works well as a one-on-one activity when you need a little downtime to recharge your batteries.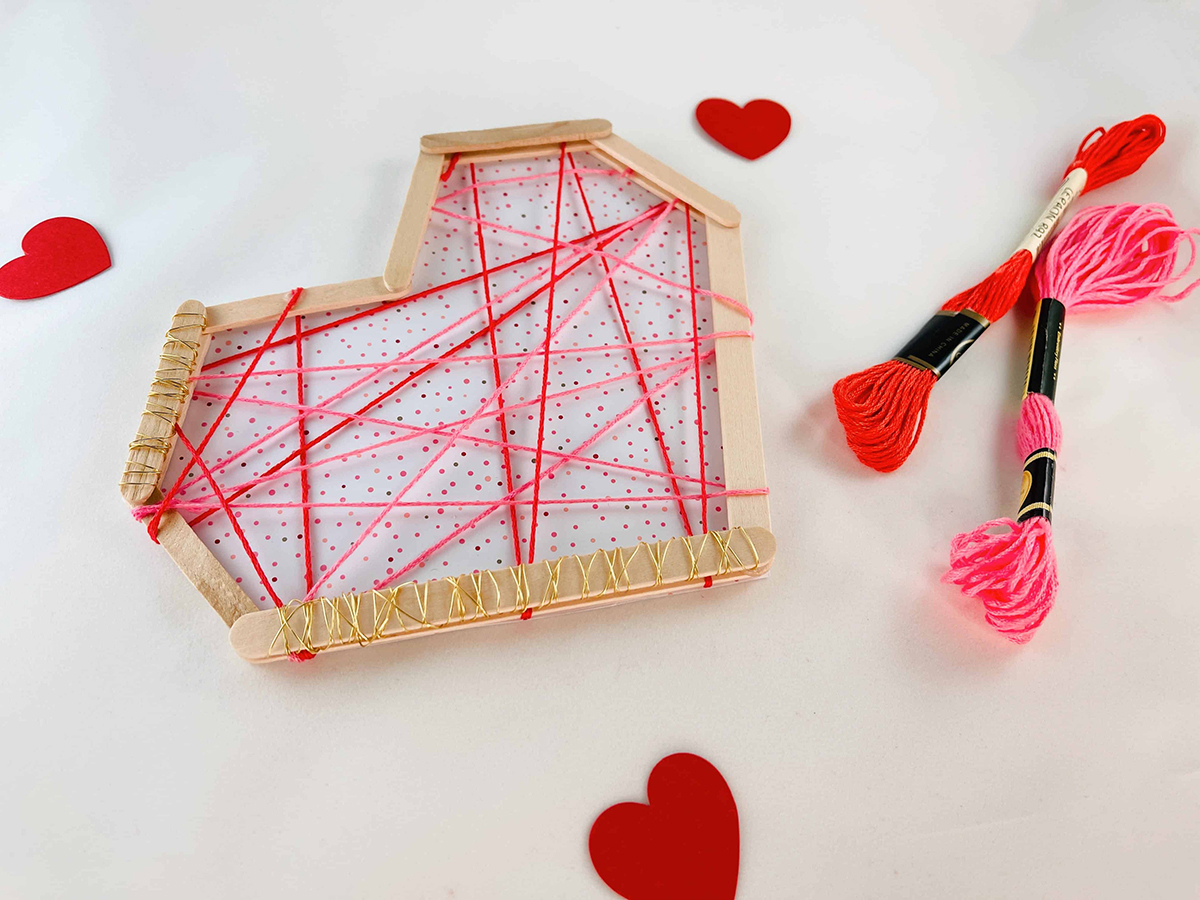 If you're doing this project with toddlers or young children, you can glue the popsicle stick hearts together ahead of time and then have them help decorate and personalize them.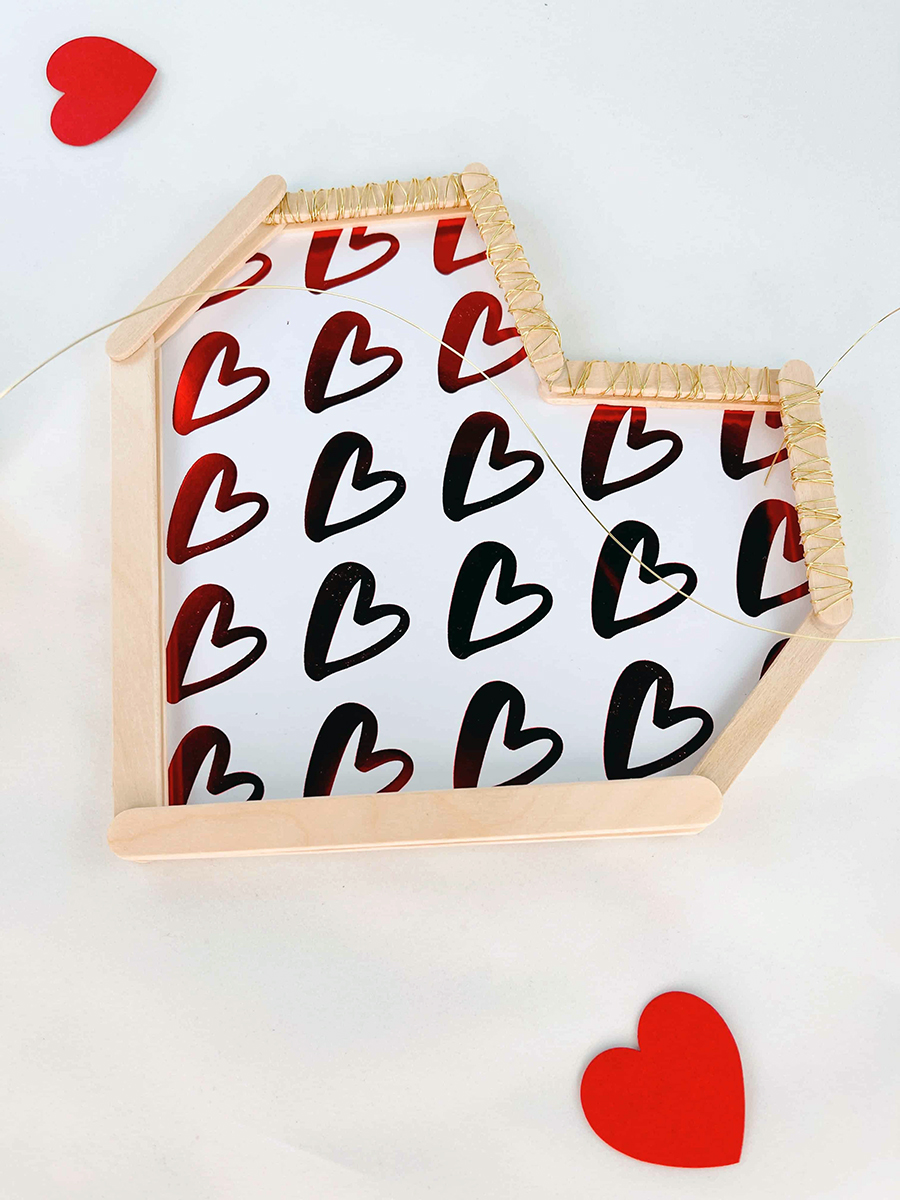 Our favorite thing about these cute and easy Valentine popsicle stick crafts is how unique they are compared to traditional Valentine's Day gifts. They truly stand out from the crowd and also double as lovely works of art.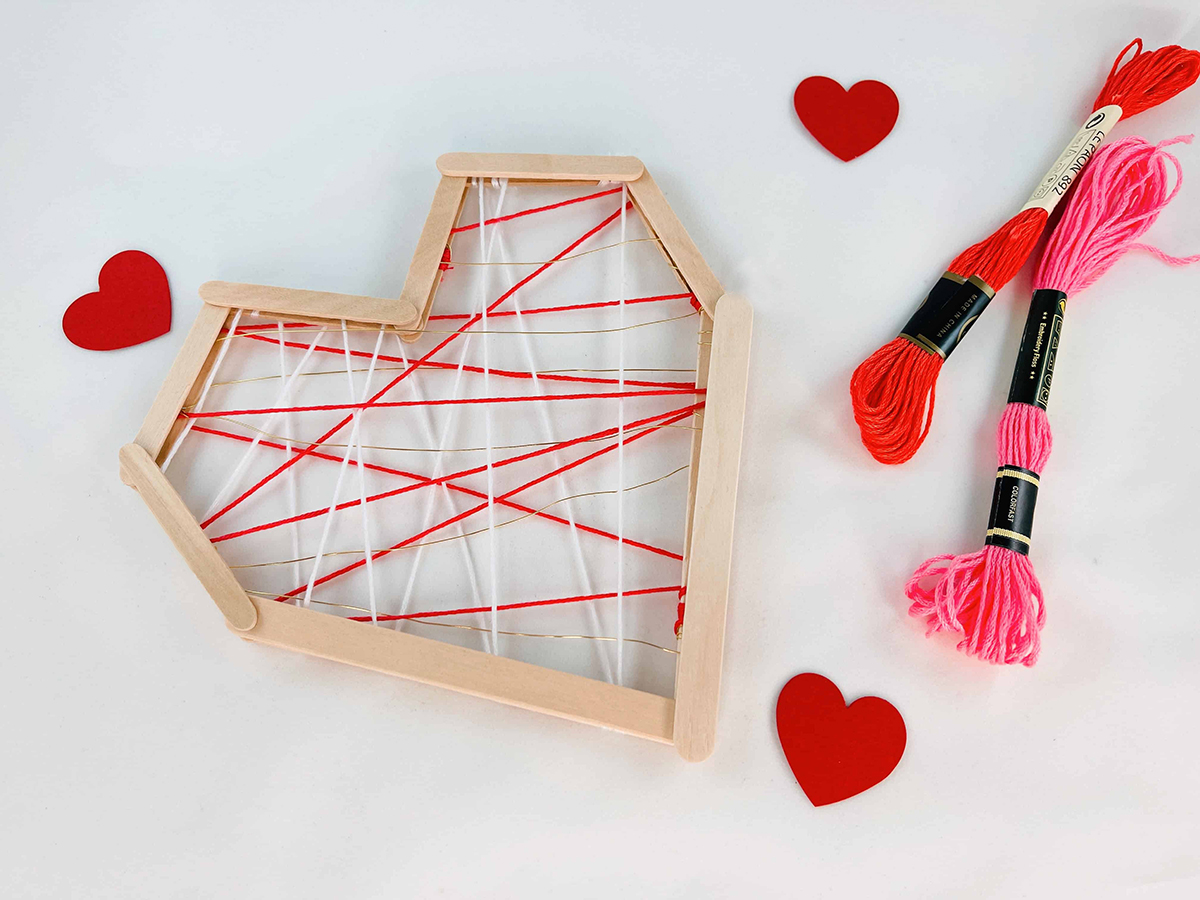 These Valentine's Day popsicle crafts can be decorated with just about anything you have lying around your craft room. Embroidery floss, buttons, washi tape, paint, scrapbook paper, and gold floral wire all make excellent choices.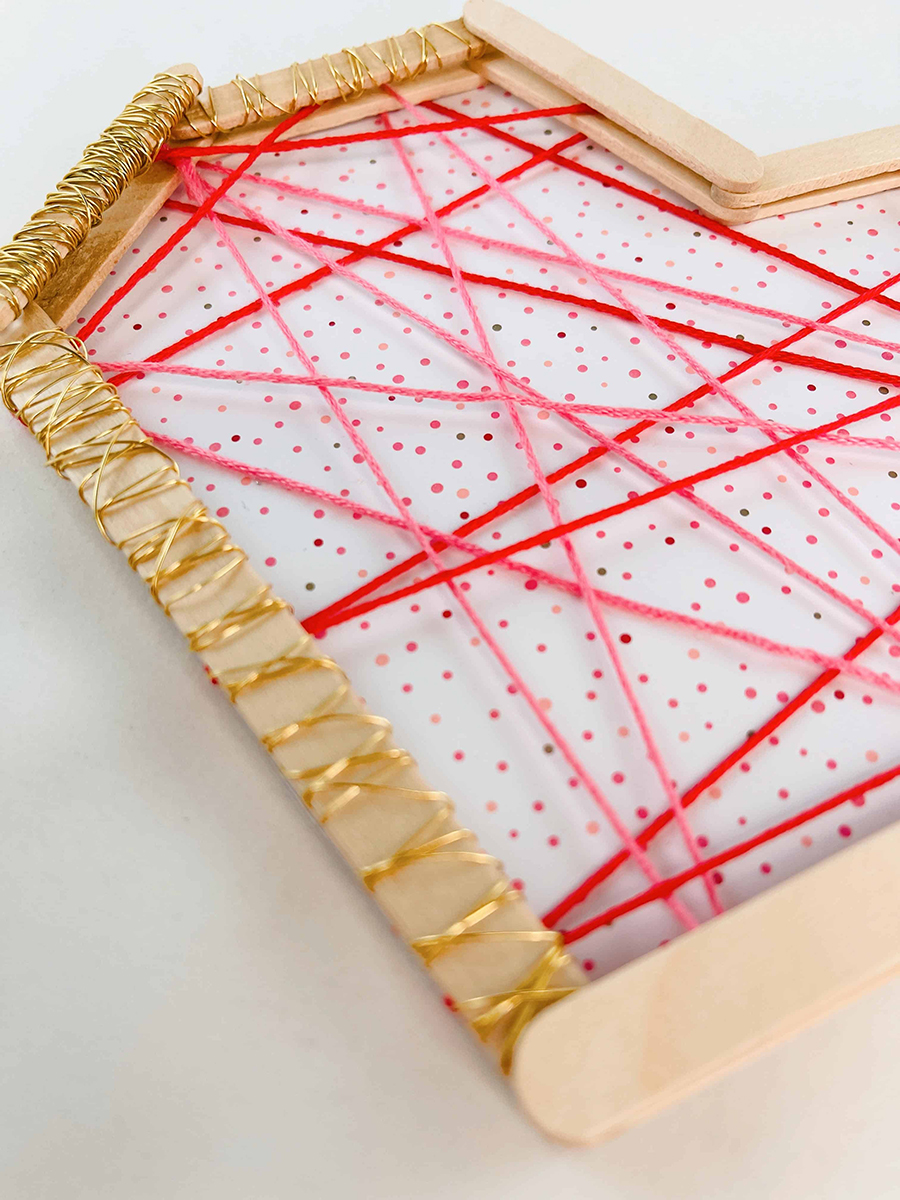 These Valentine's are already dimensional, but adding the wrapped wire and embroidery floss adds a whole new level of dimension to these adorable crafts, making them even more impressive.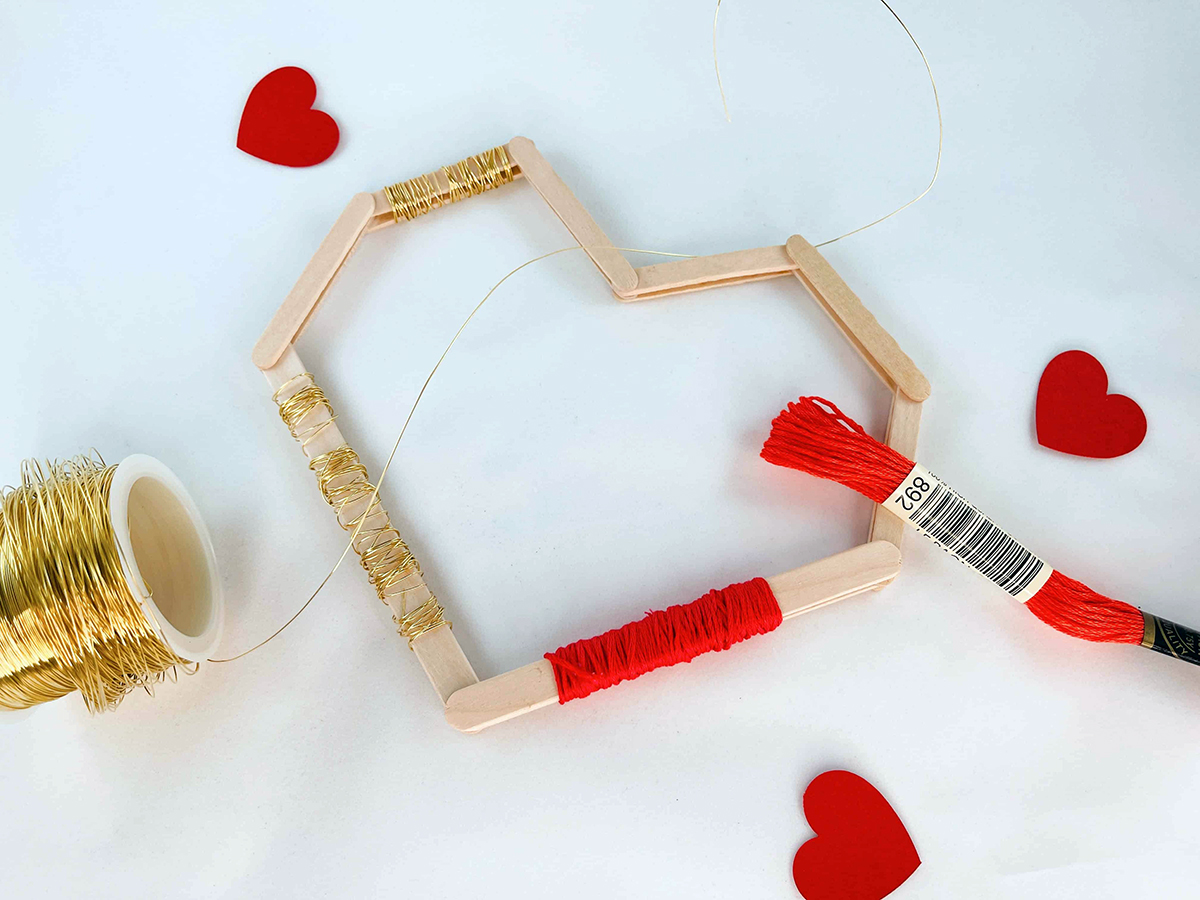 Your pre-k kids can completely change the look of their Valentine crafts by decorating them and adding a piece of scrapbook paper as a backing. Popsicle sticks are also very easy to write on, so you can still include a handwritten note as an extra touch.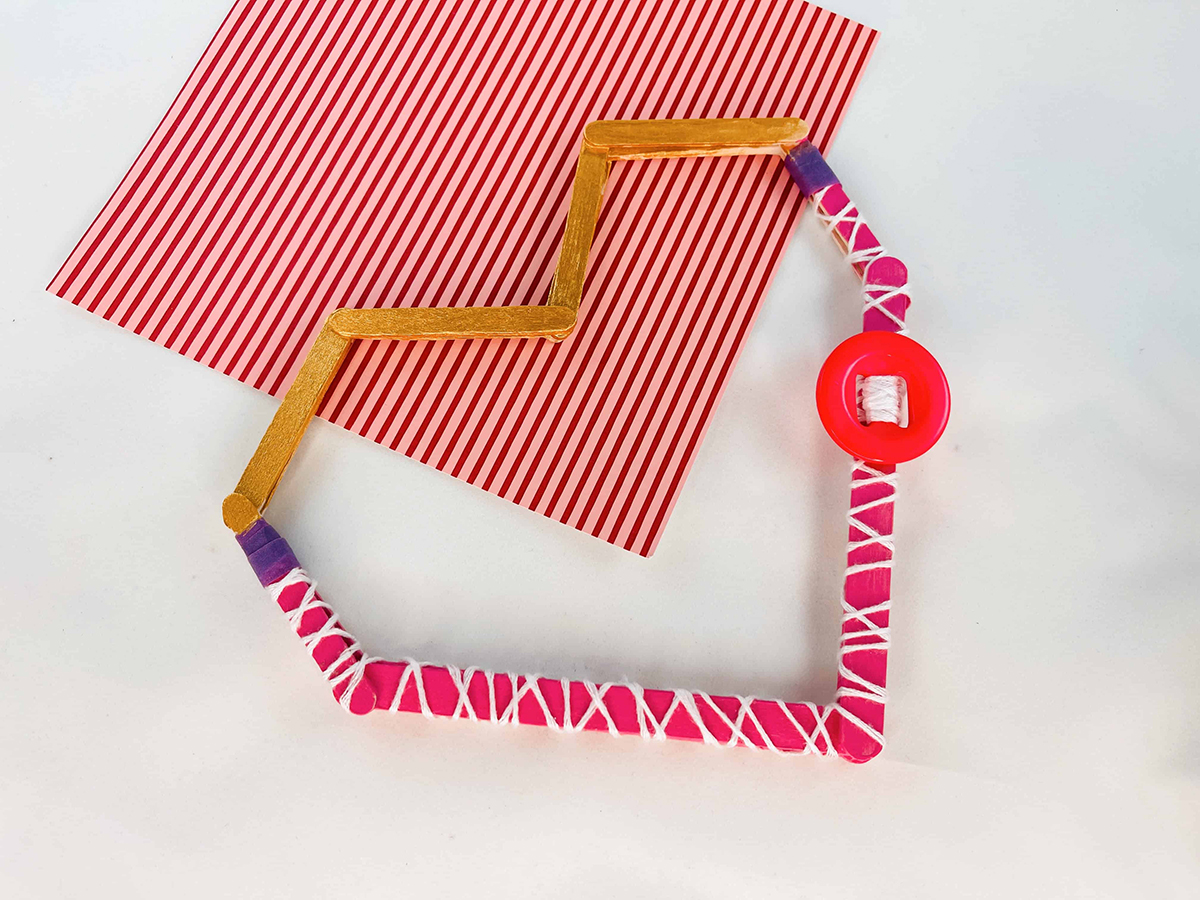 You can get the template I created for you by clicking here. It makes constructing these Popsicle stick heart valentines even simpler!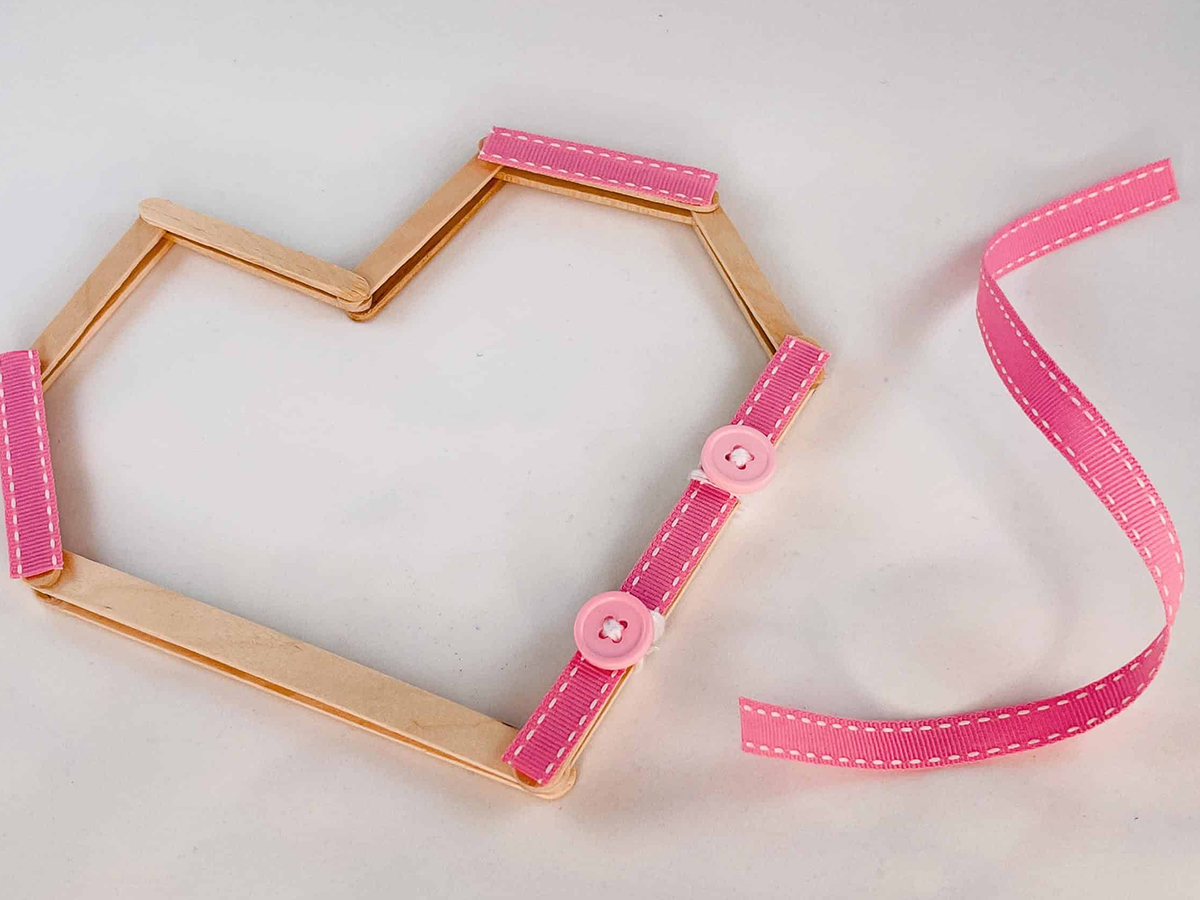 DIY Popsicle Valentine Crafts for Pre-K Kids
This post was inspired by the Make & Do Crew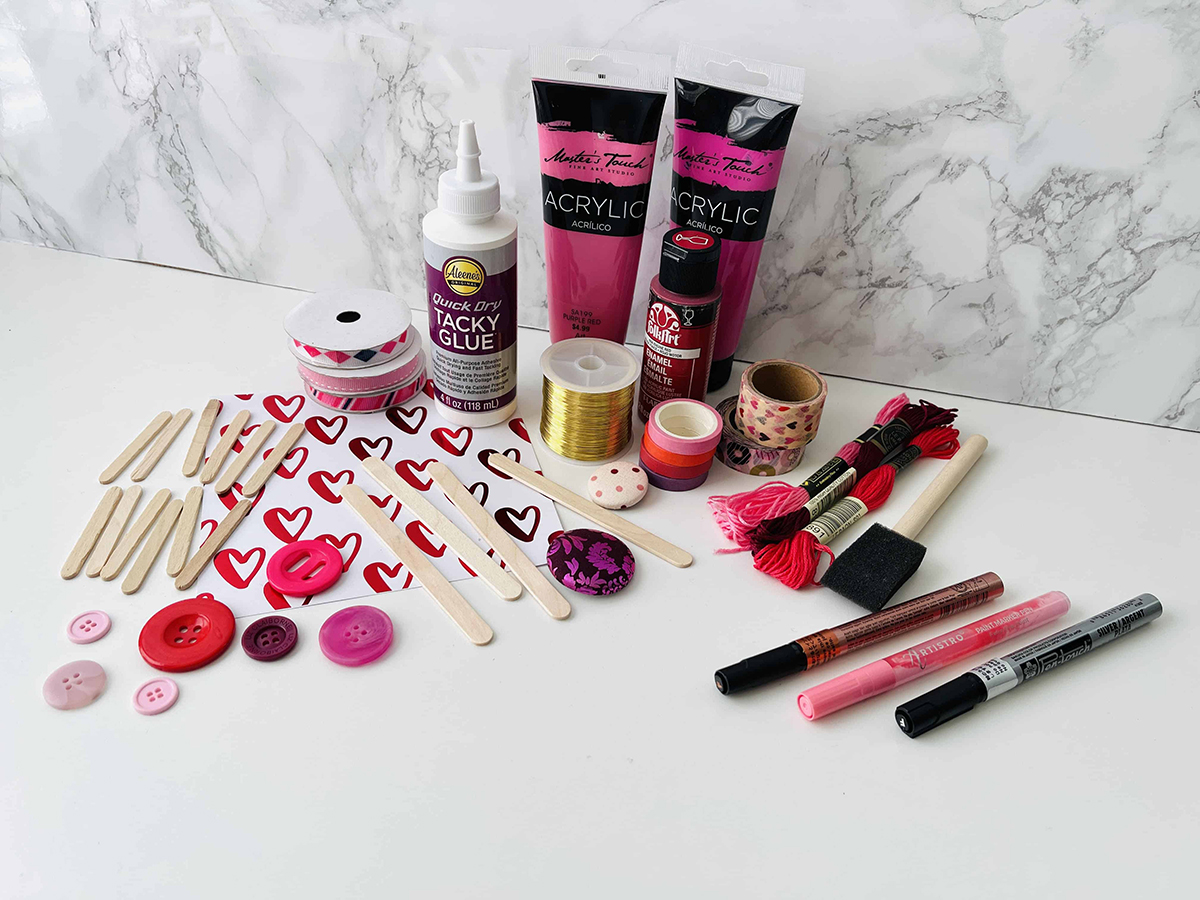 Supplies:
Valentine Heart Template (optional but makes this project easier)

4 Regular sized popsicle sticks

12 Mini popsicle sticks

Craft glue

Decorating supplies such as gold floral wire, washi tape, embroidery thread, buttons, scrapbook paper, paint, and pens
How to Make Cute & Easy Valentine Popsicle Stick Crafts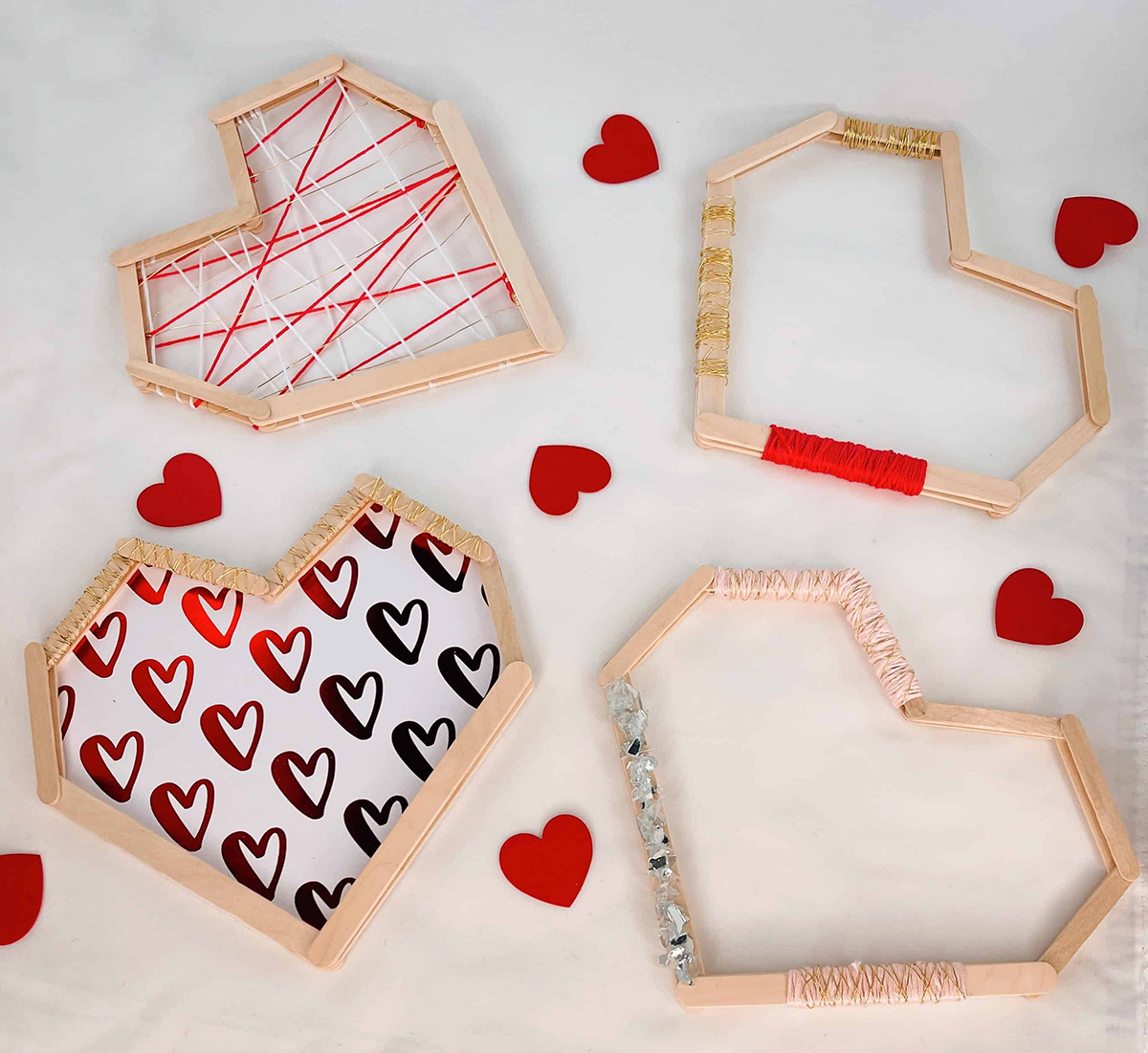 Step 1 - Download and print pre k valentine craft template
If you plan on using my Valentine Heart Template you'll want to download and print it first. This step is optional but might make these pre-k valentine crafts easier.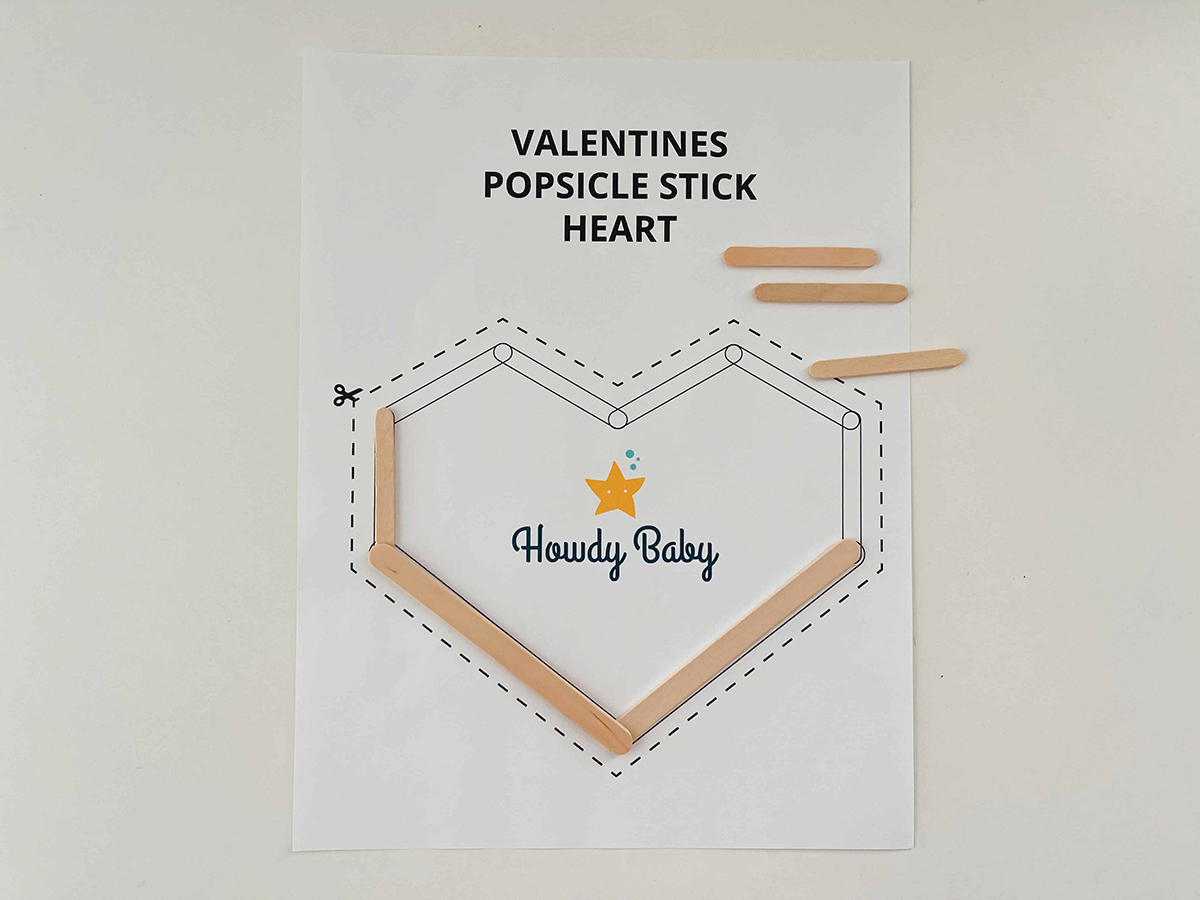 Step 2 - Arrange and glue popsicle sticks
Arrange the popsicle sticks in the template as shown, alternating every other outermost line. Allow each stick to dry after applying glue to secure the shape in place.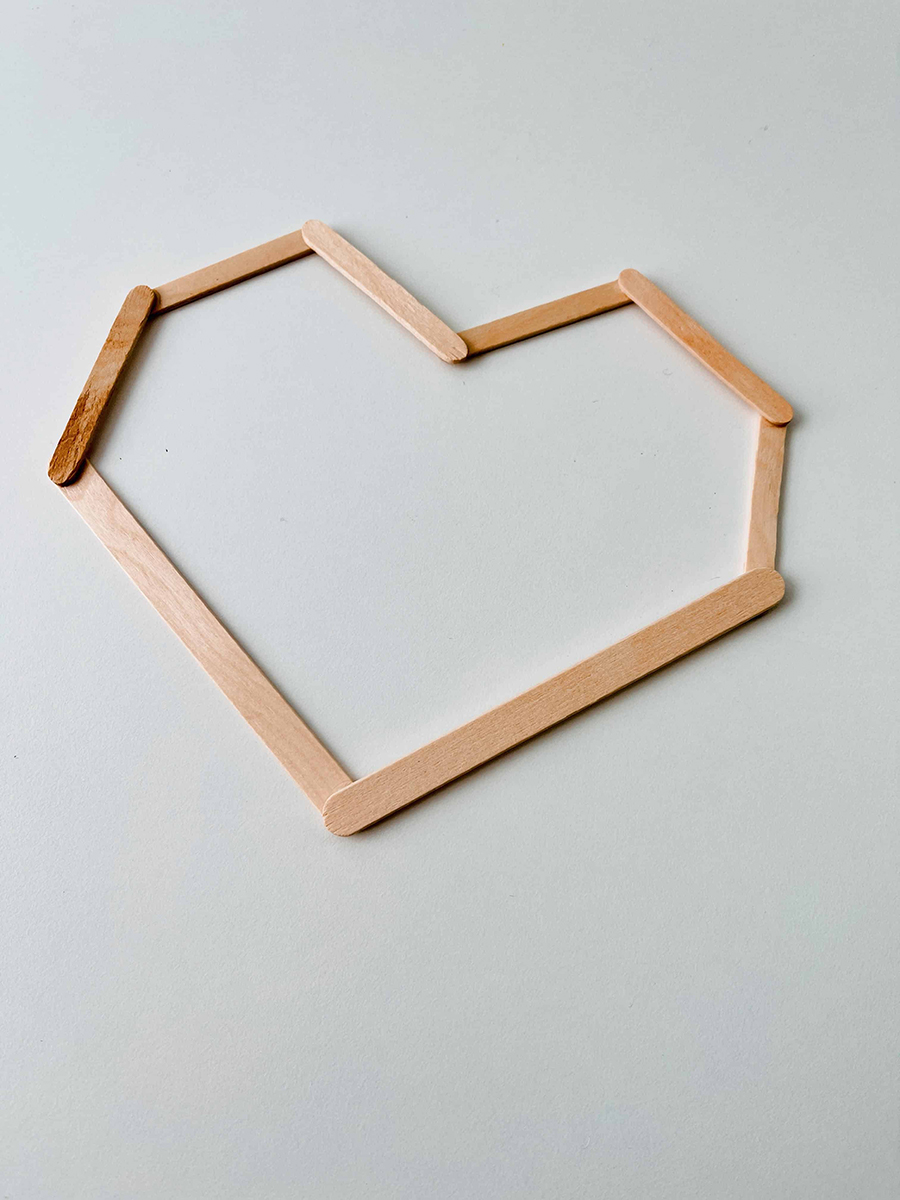 Step 3 - Repeat step 2 to add a second layer of popsicle sticks
Arrange the second layer the same way as the first, with the sticks alternating positions so that your heart outline is two sticks tall. Wait for the glue to dry completely before moving on to the next step.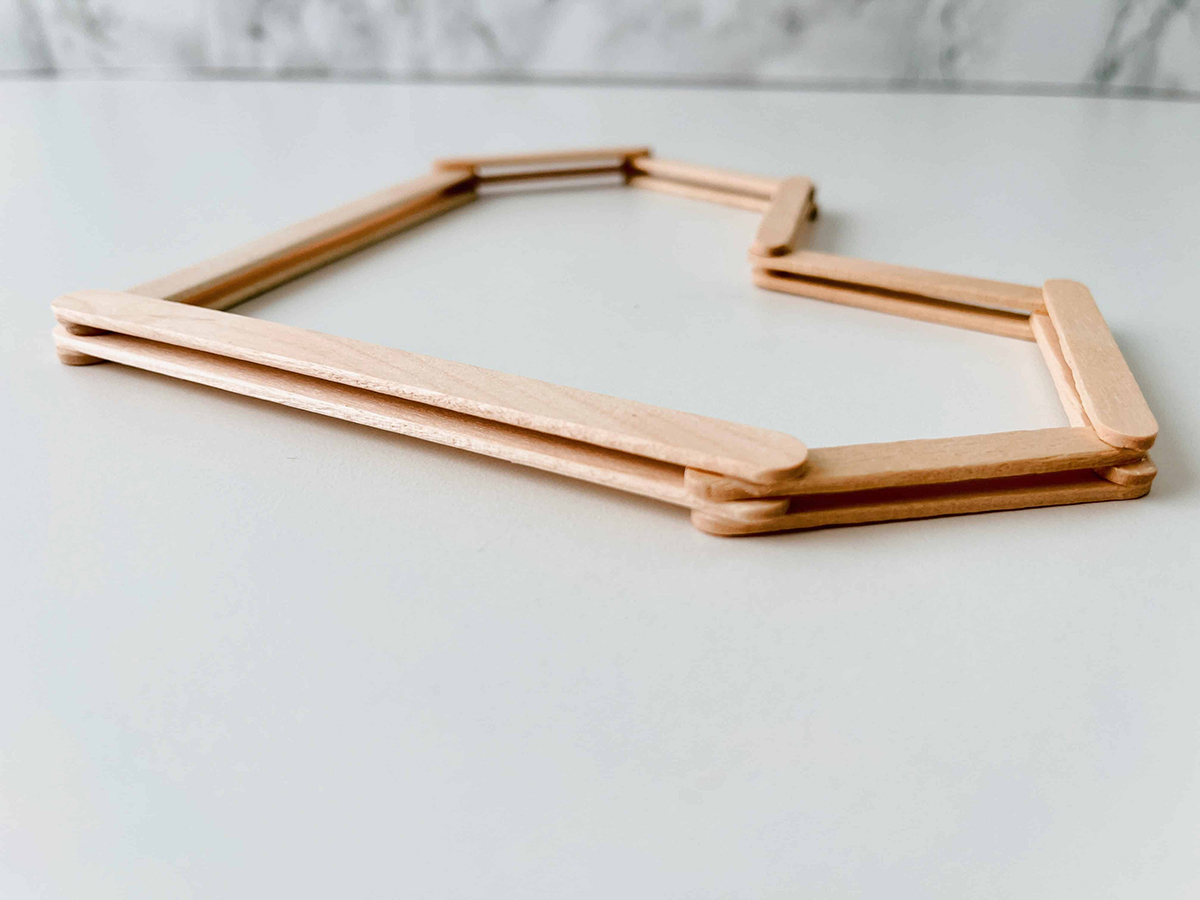 Step 4 - Decorate
Now it's time for your pre-k students to decorate their cute Valentine's Day crafts!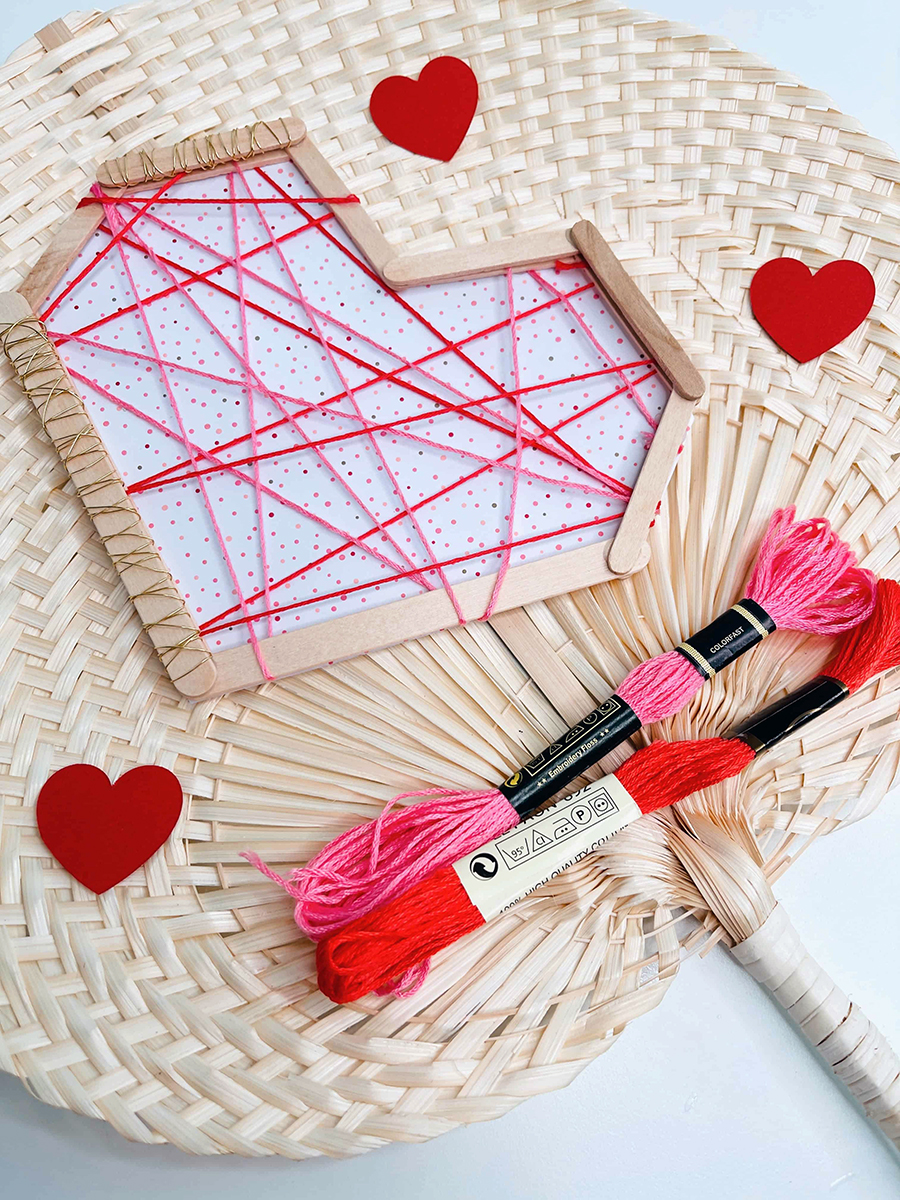 They can easily personalize their popsicle stick crafts with paint, paper, and any other crafty embellishments you have around the house or classroom.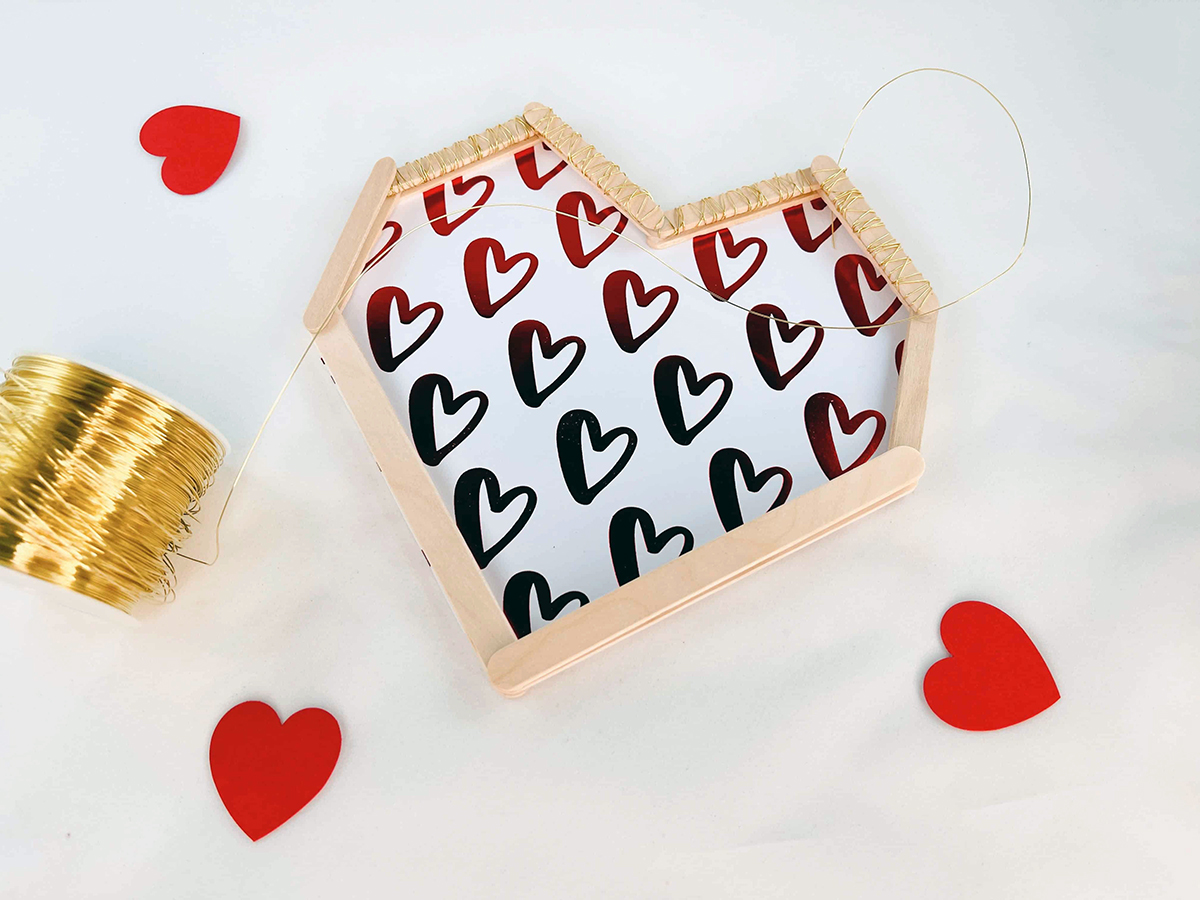 Finally, write a note on the back of your DIY Valentine and give it to your special someone.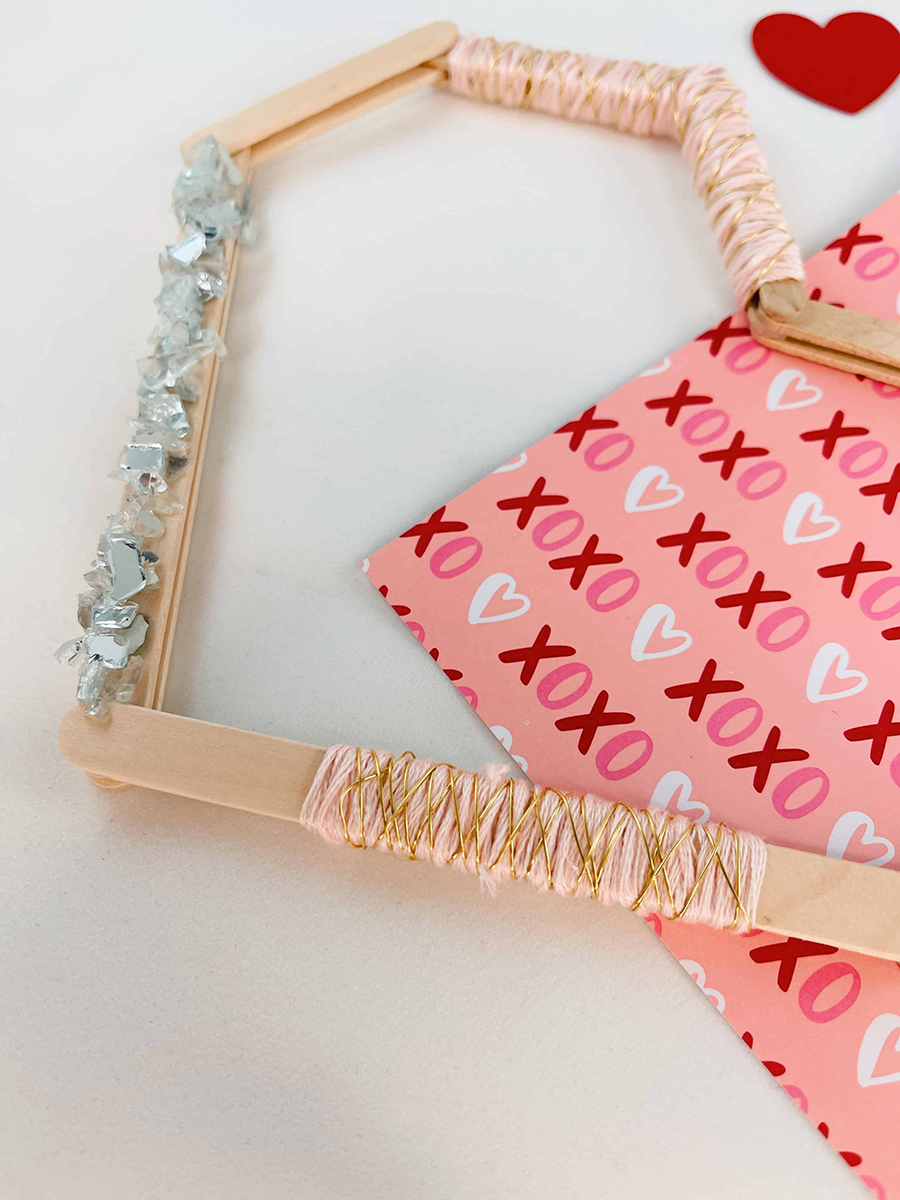 Do you have any kids Valentine's Day craft ideas? Share them in the comments below. Visit our blog for more fun DIY craft projects to do with your family.