When it comes to Easter crafts, kids have the most fun with egg cartons and other recycled materials they find lying about the house. Keep reading to learn how to use egg cartons (or something similar — like those cardboard drive-thru drink holders) to make these stunning egg carton flowers.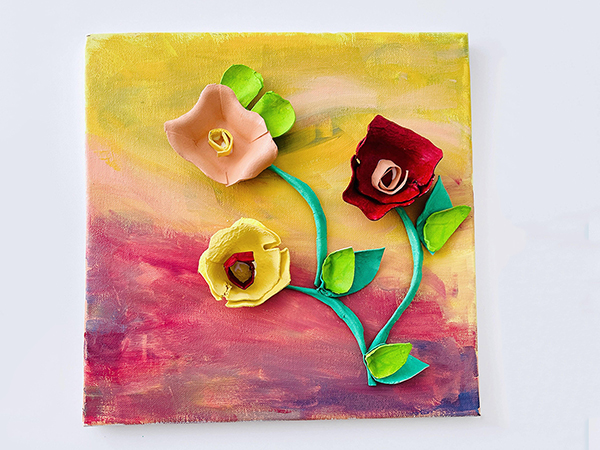 This step-by-step guide will show you how to make 3D easy kid Easter flower crafts out of egg cartons, which are ideal for Easter or Springtime. They're fun to make on your own or with kids of all ages. They look fantastic and are a lot of fun to make!
You can glue them to a canvas to create lovely hanging art décor, or you can use them on a Mother's Day or birthday card to add a personal touch.
How to Make Recycled Flower Kids Crafts With An Egg Carton
Here are the basic supplies you'll need to create your own easy kid Easter crafts: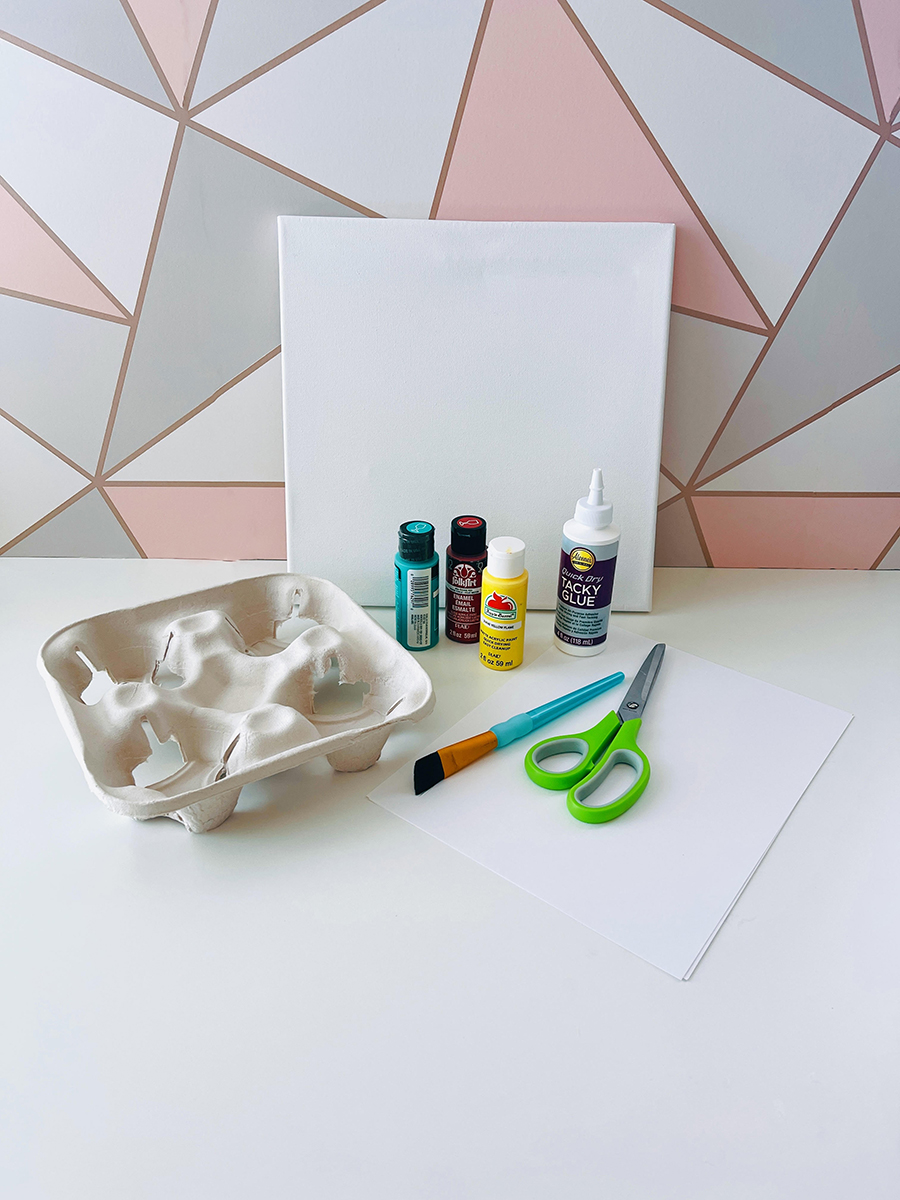 Supplies:
Cardboard egg cartons or an alternative

Paint

Glue

Scissors

Paintbrush

Canvas or Cardstock
Step by Step Instructions - Recycled Flower Crafts for Kids

Step 1 - Cut your cups
Cut out the "cups" of your egg carton or cardboard drink holder. You'll need two cups to make one 3D flower.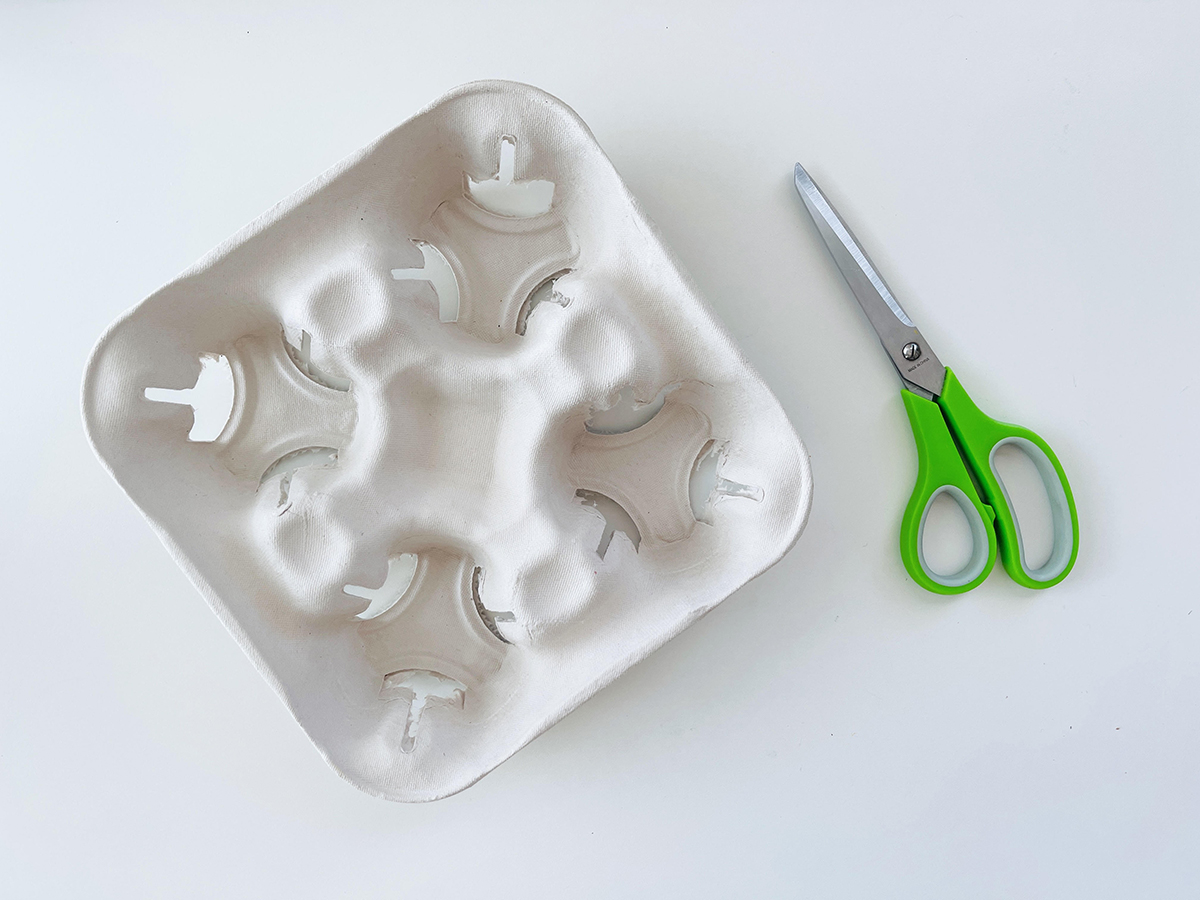 Step 2 - Shape your flowers
Cut the sides of each cup to make it look more like a flower.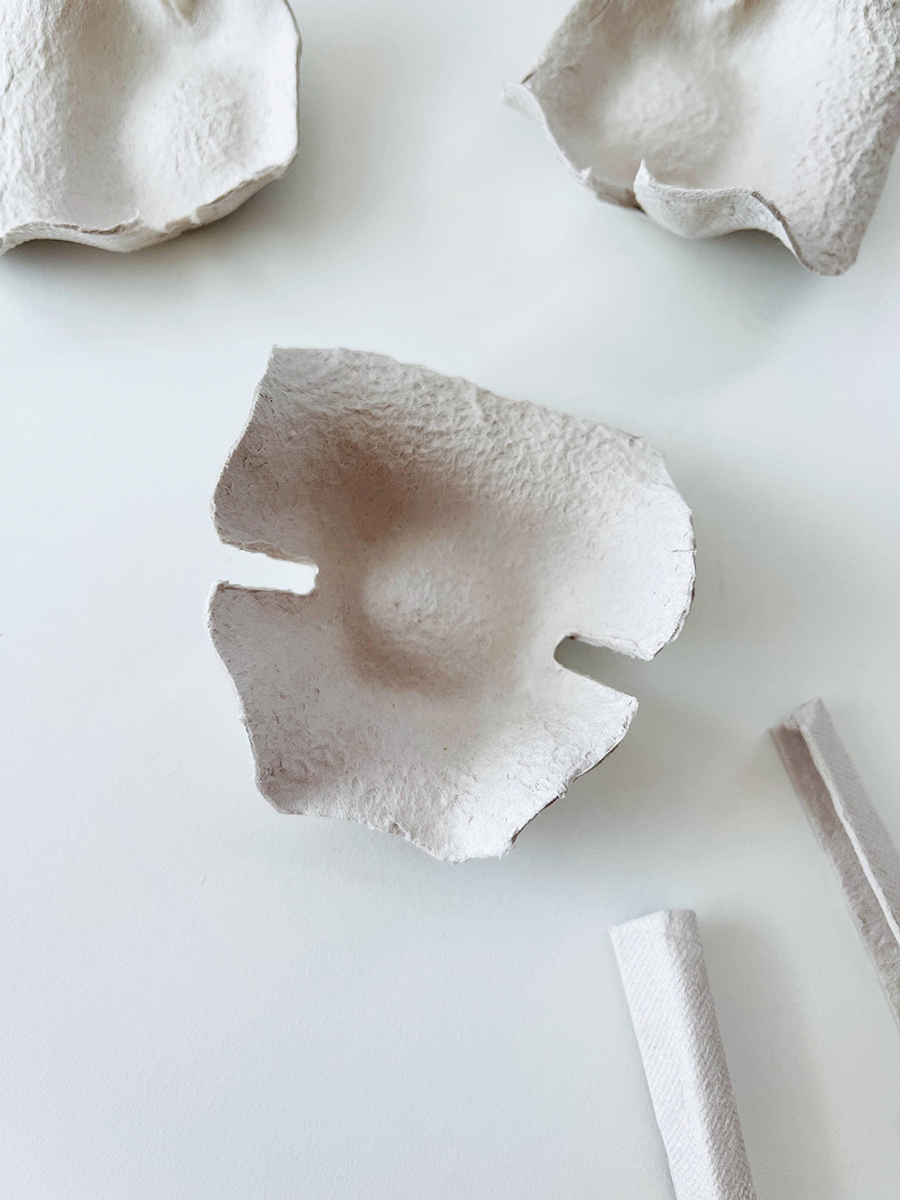 Round out your cardboard pieces as you begin shaping your cardboard flower petals.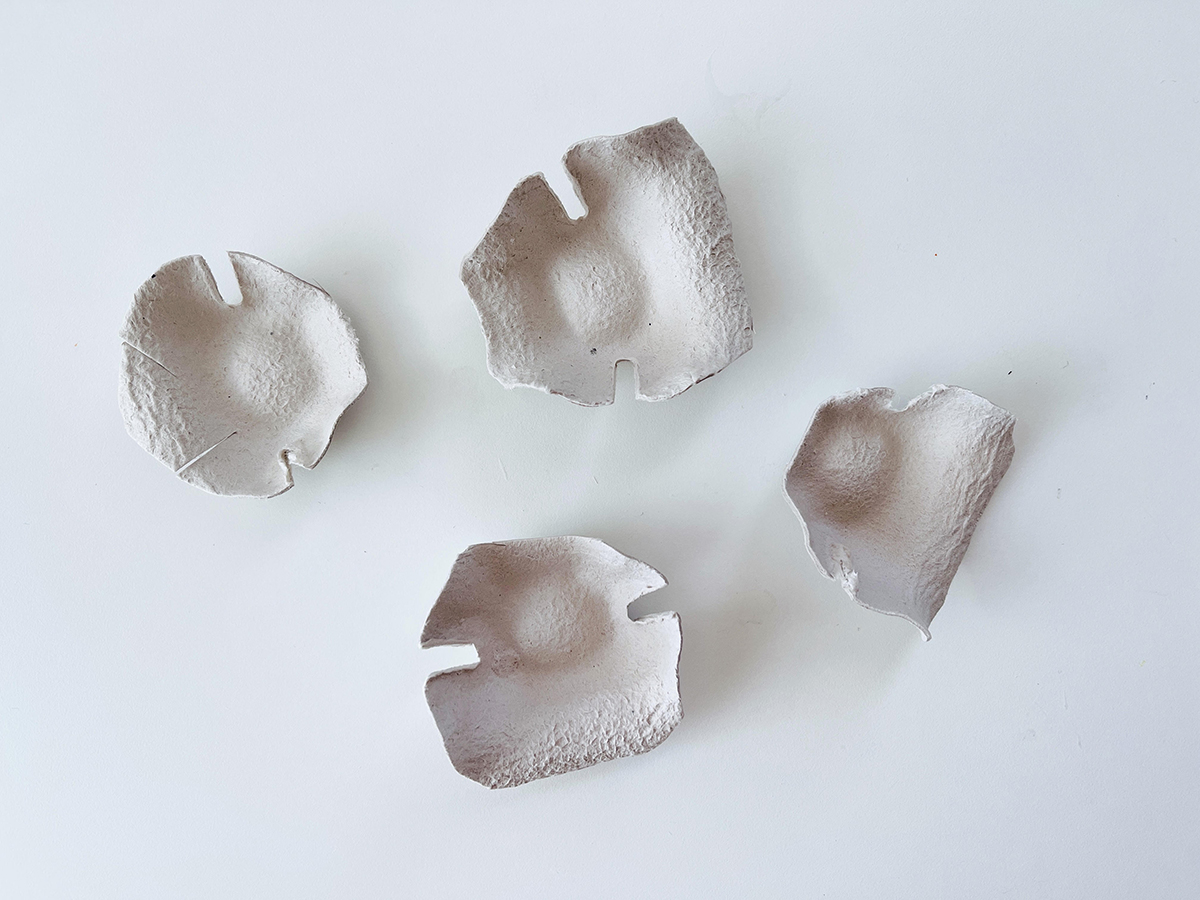 When making these recycled crafts with younger kids, allow them to use one cup for their flower to make it easier for them.
Step 3 - Cut out leaves and stems
You'll also want to cut out some leaves and stems out of the remaining parts of the egg carton or cardboard cup holder.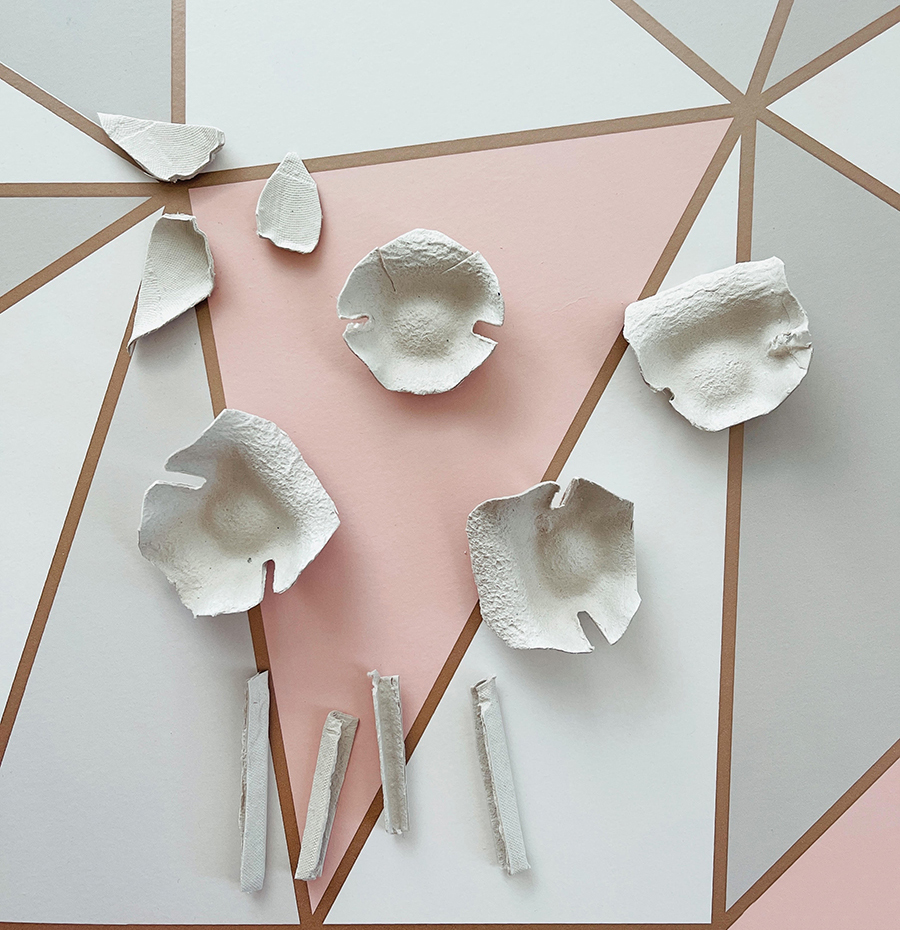 You can cut out a few short straight strips and roll them into a spiral to make the centers of your flowers.
Step 4 - Paint
Paint all of the petals with your favorite floral colors.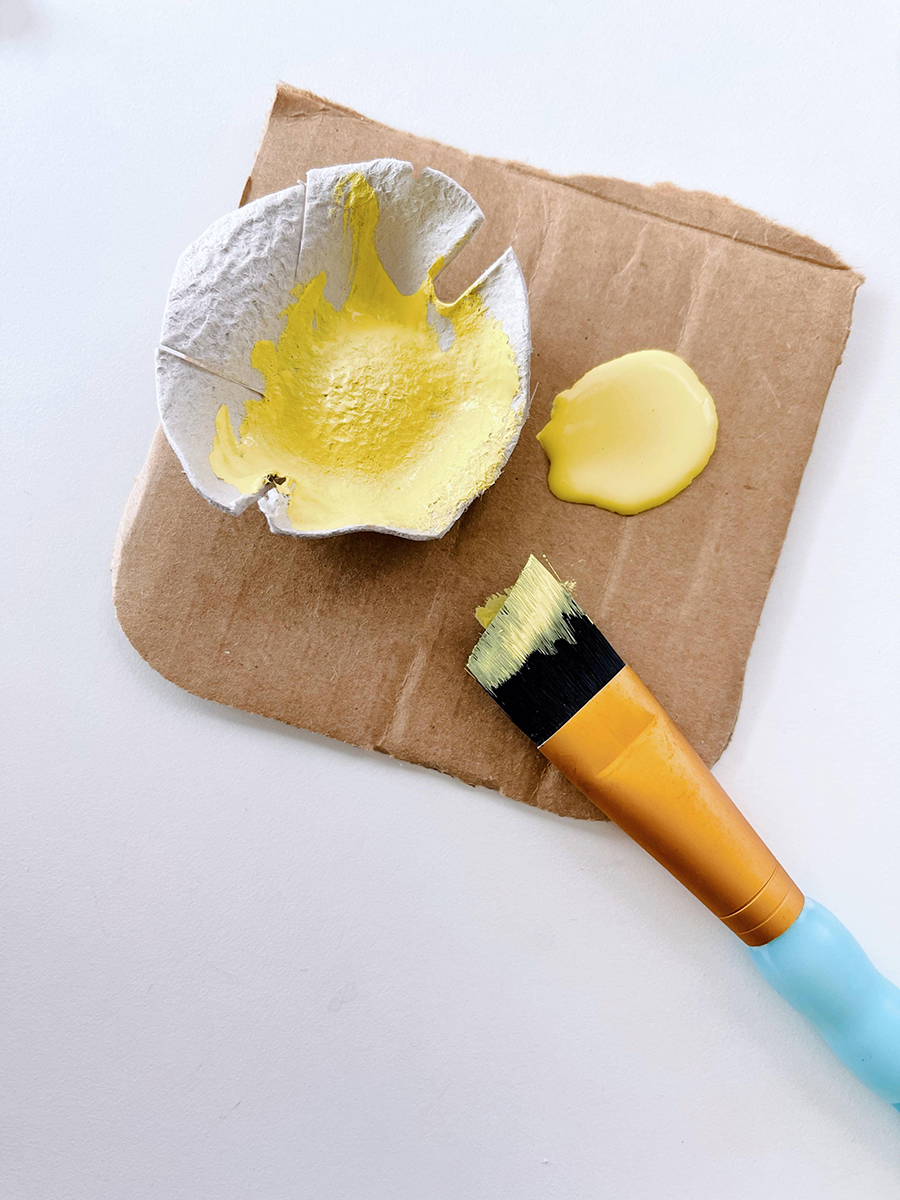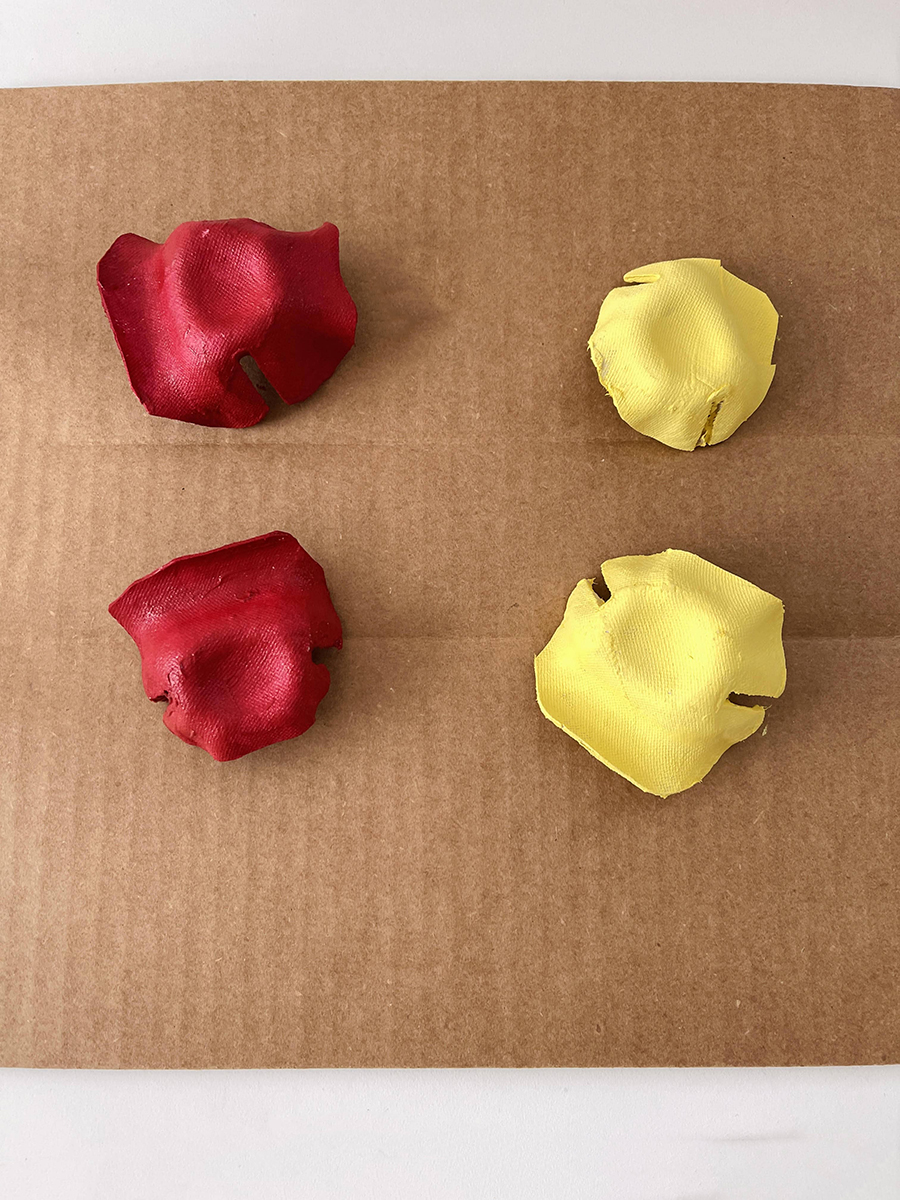 Don't forget to paint the stem and leaves green as well.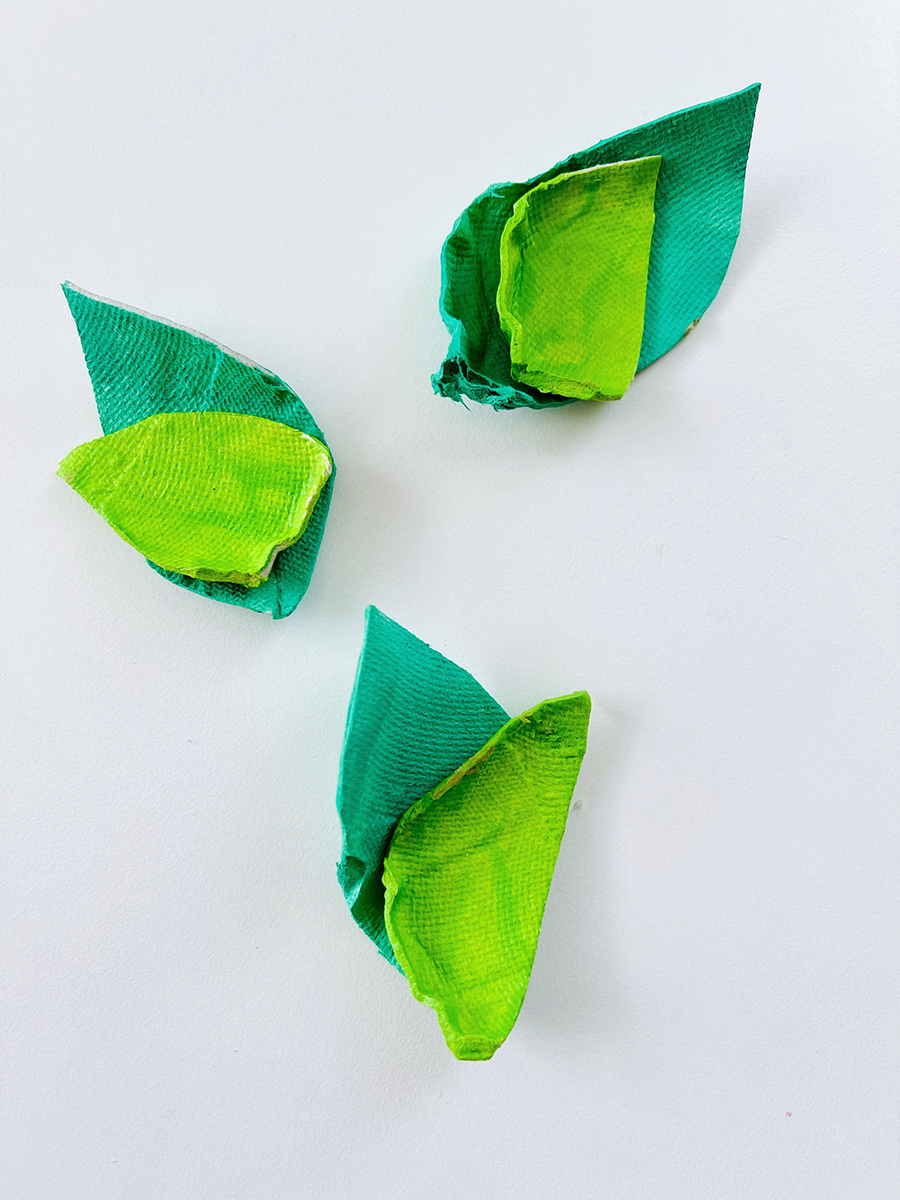 Let the paint dry.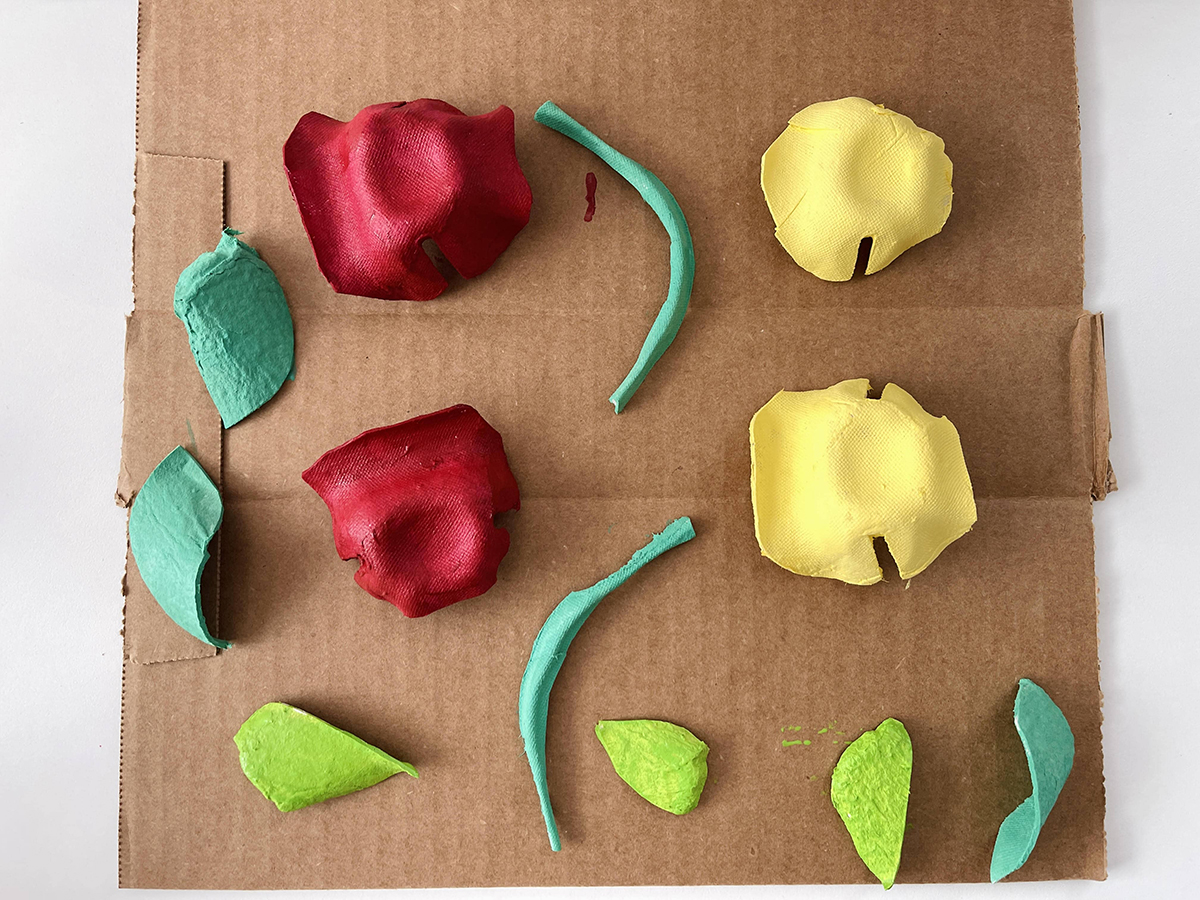 Step 5 - Prepare a blank canvas
If you are using card stock or paper, you can skip to step 6. Otherwise, you can paint the background however you want. We chose colors that represented Springtime and matched the hues of the painted flowers.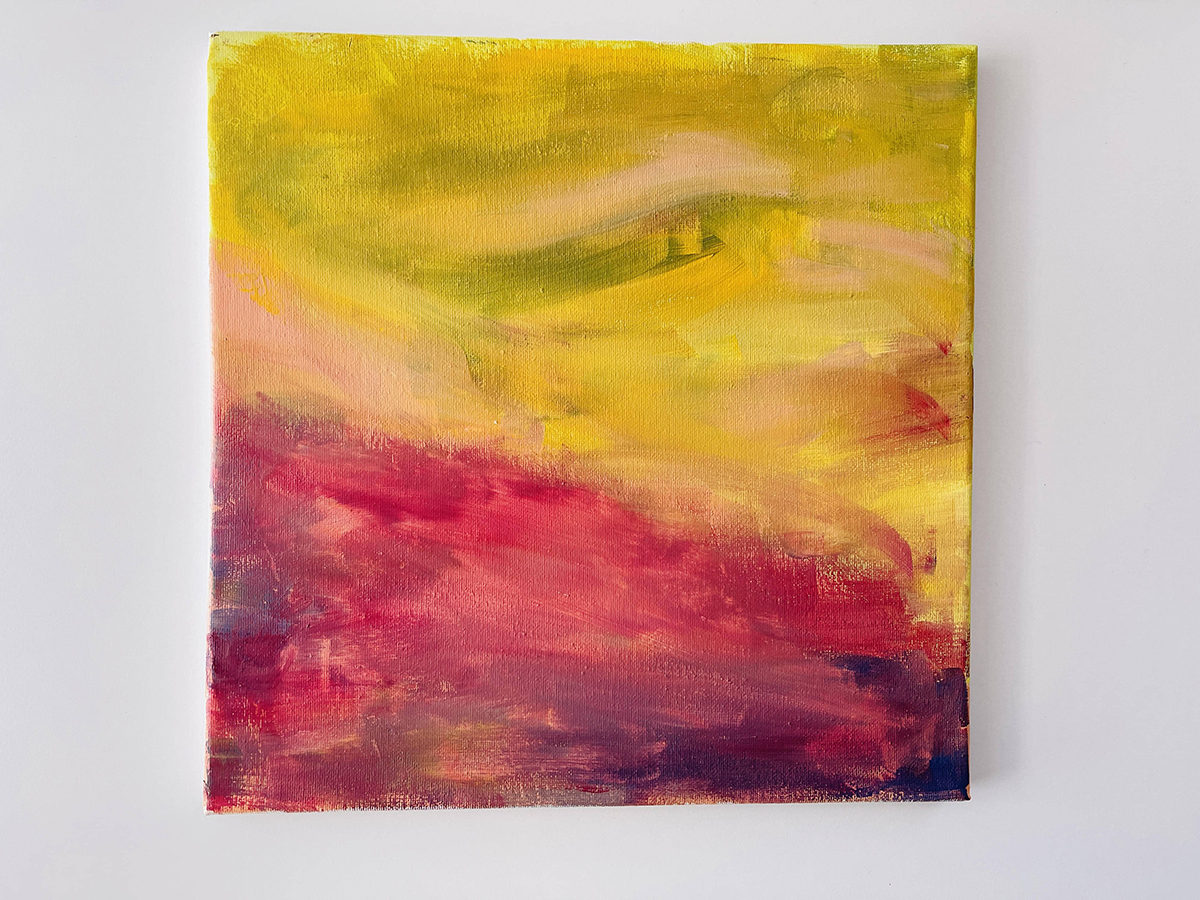 Step 6 - Construct Flowers
Stack two egg carton cups on top of each other and glue them together.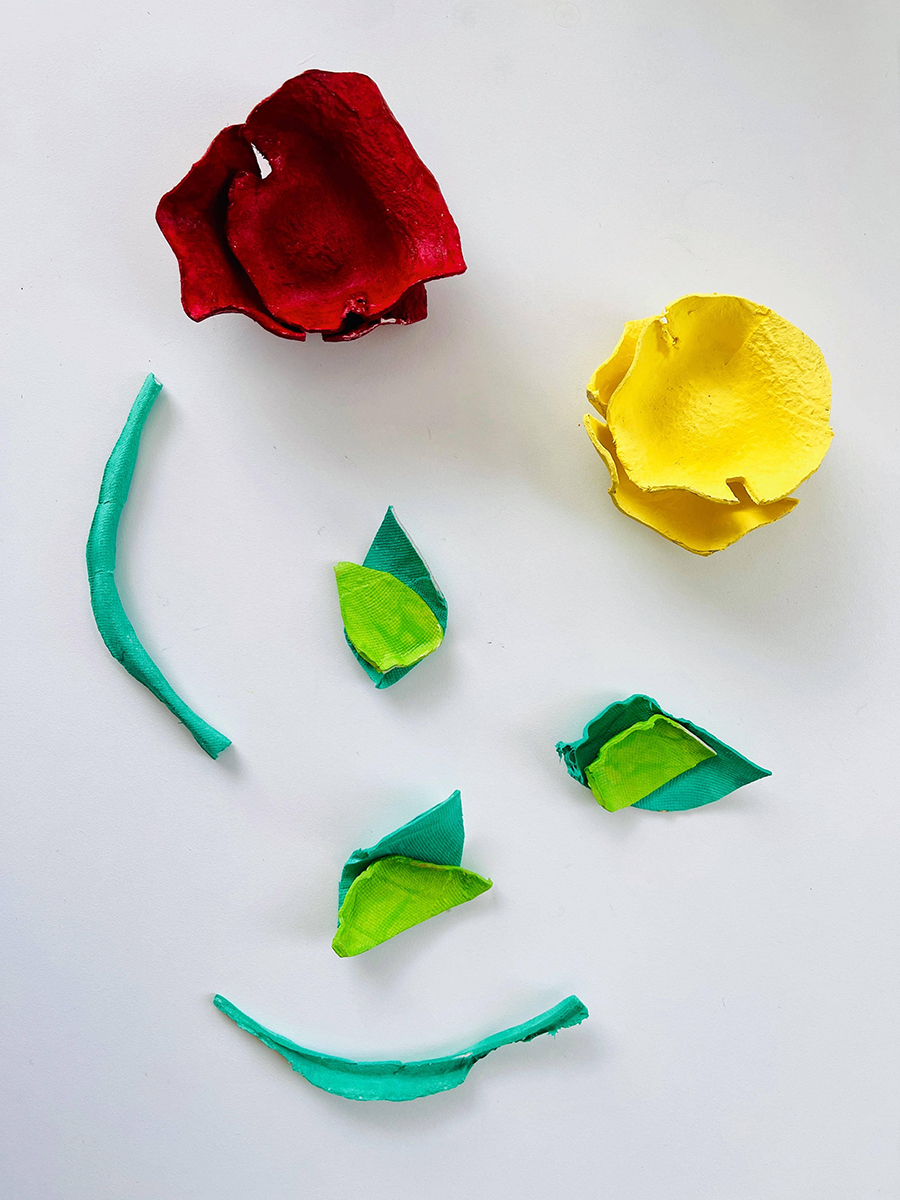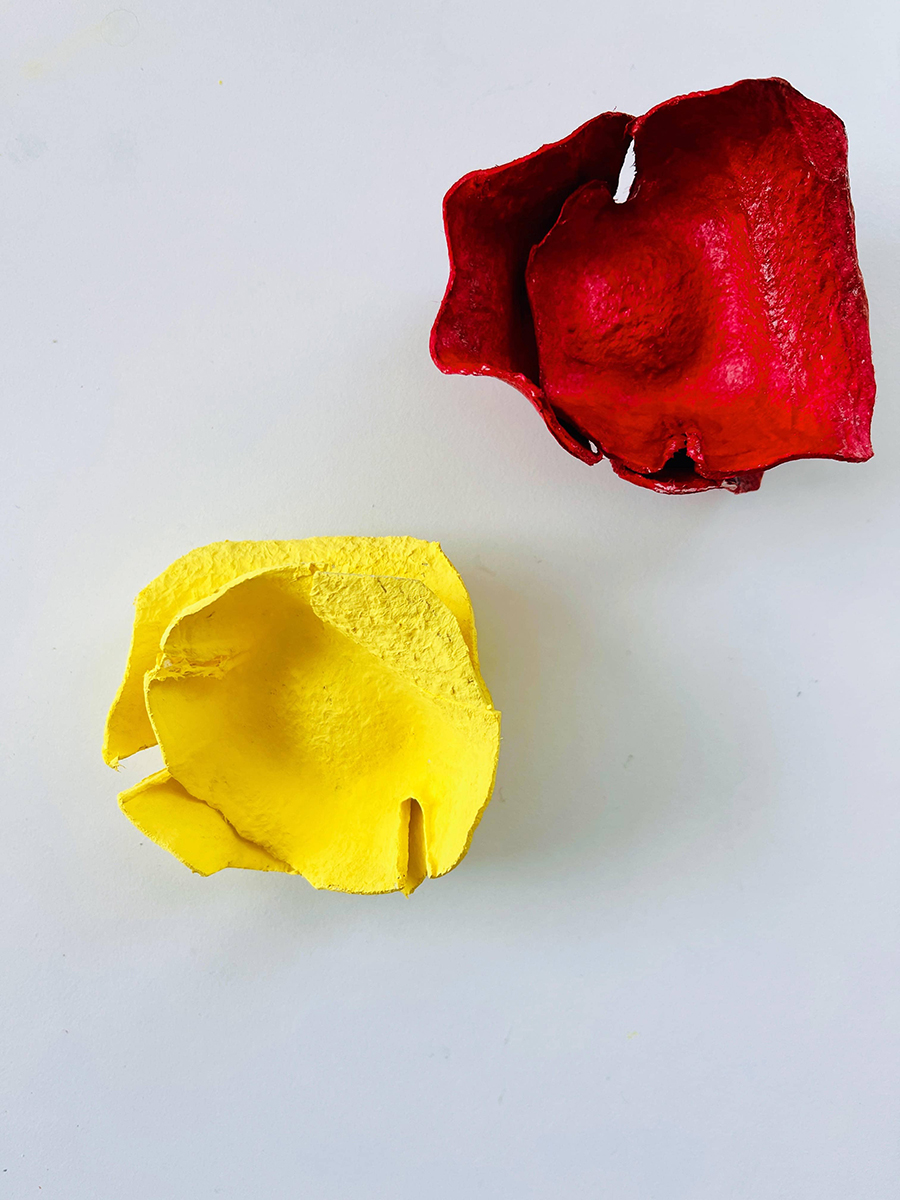 Then get creative and piece together all the other bits and pieces and glue them together.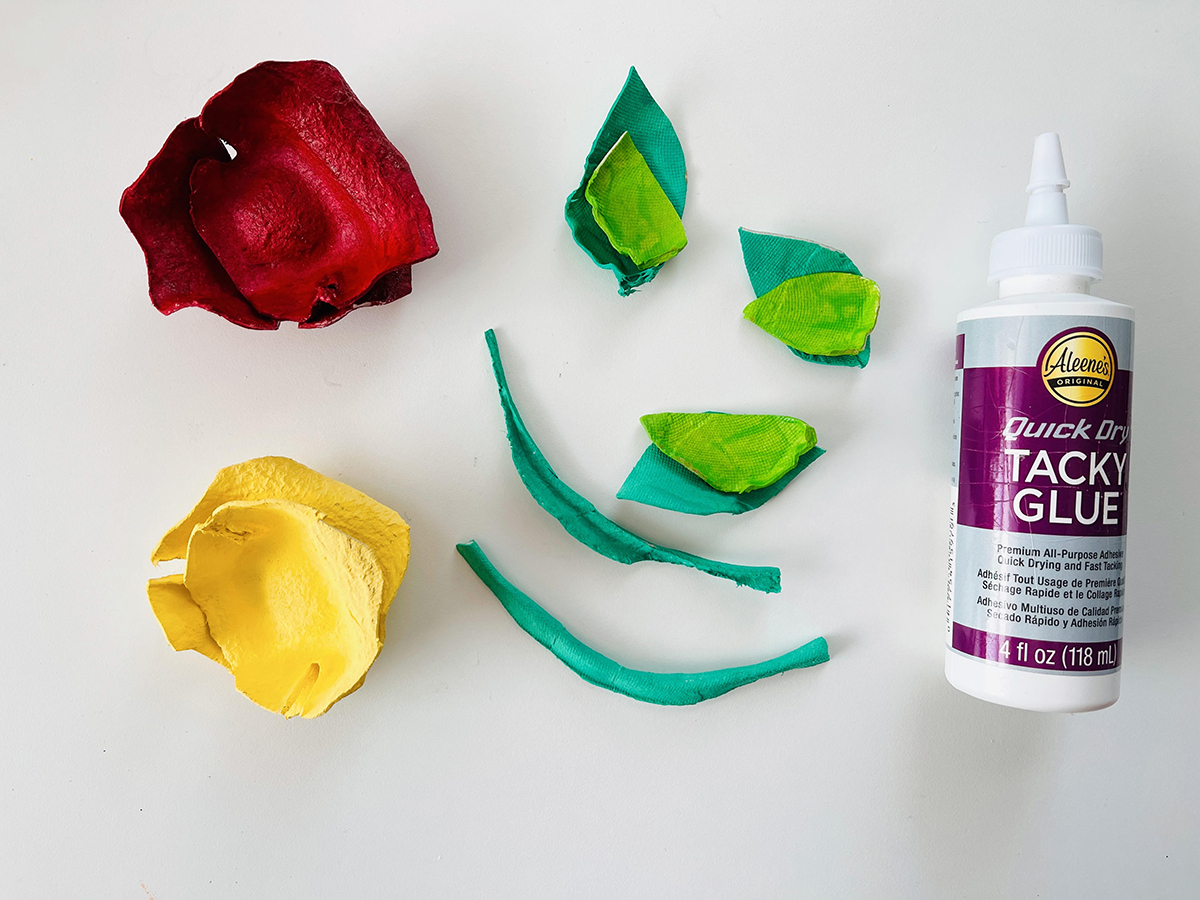 Step 7 - Attach Flowers
Position and glue your flowers to the canvas (white or painted) or to construction paper.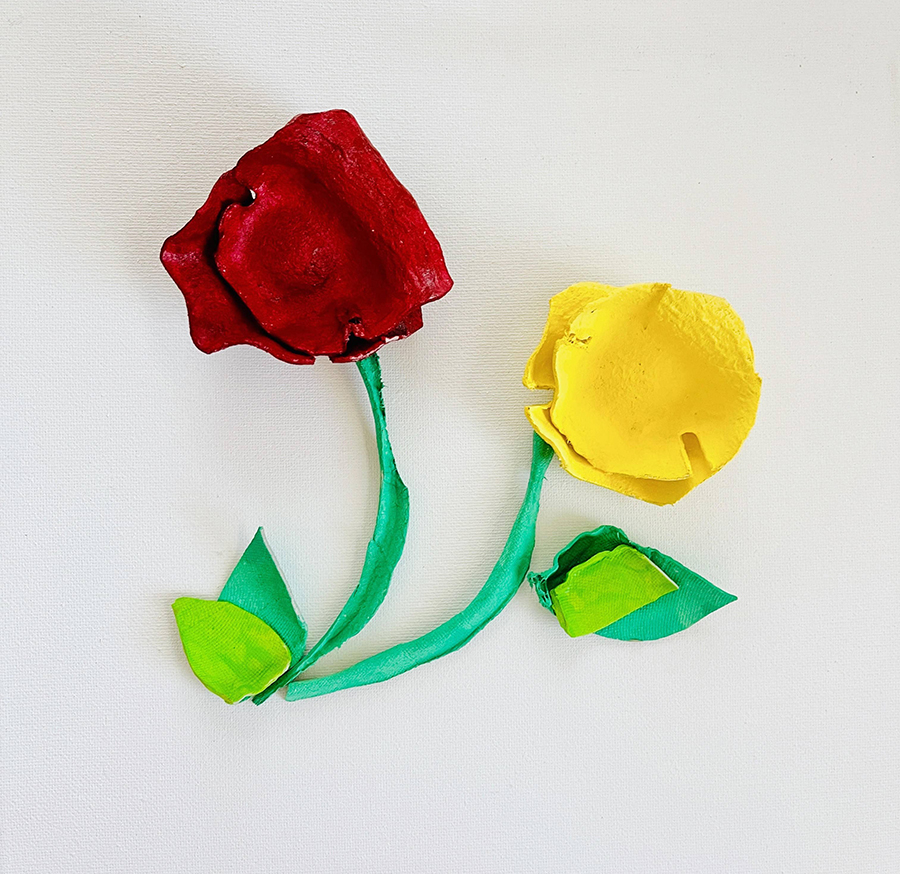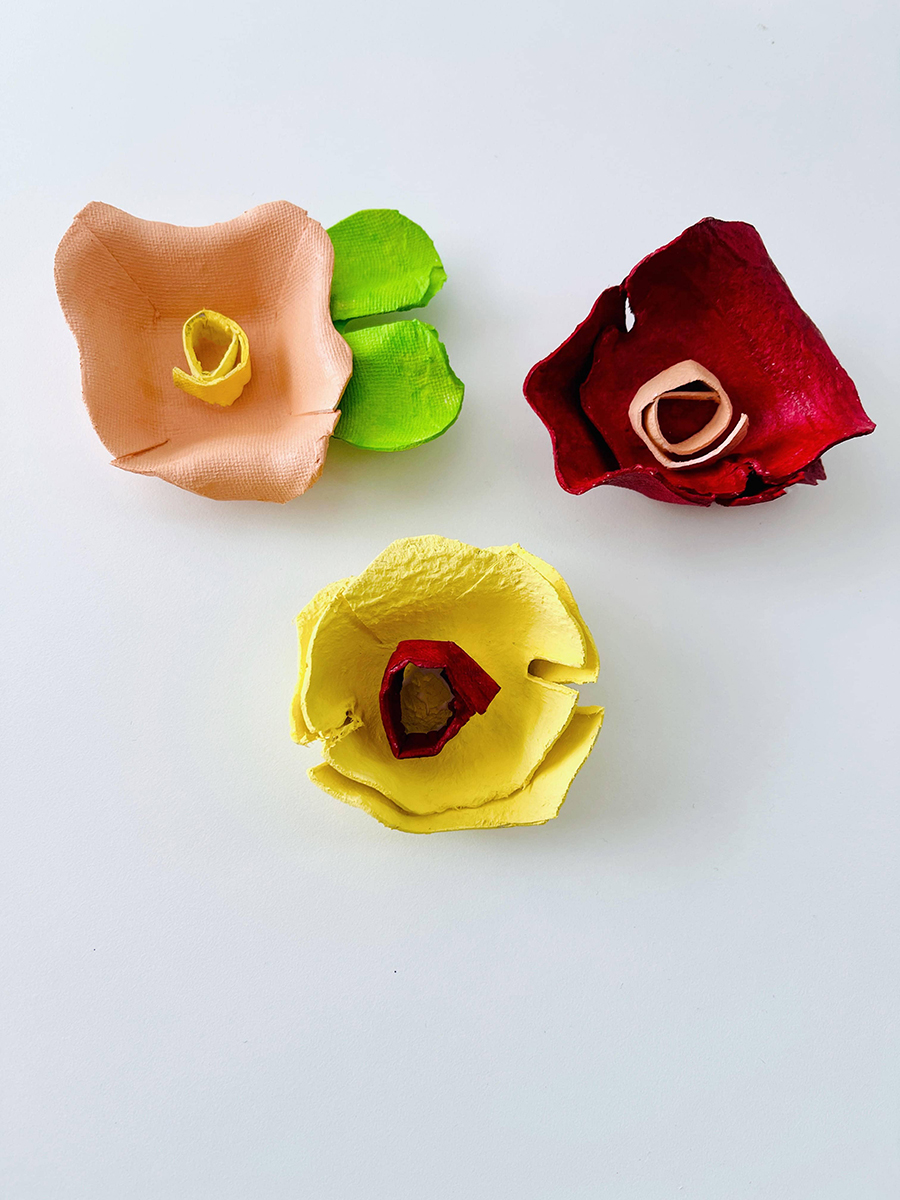 These adorable flowers make quick and easy Easter crafts for kids! What are some of your favorite Easter crafts to make with egg cartons and other recycled materials? Let us know in the comments section below.
Subscribe to the Howdy Baby Box to discover even more fun activities and products to explore with the family.
Check out our blog for even more fun recycled crafts for kids! We add new recycled kids' crafts every month, so you'll never run out of things to do with your little ones!