These pom pom Christmas ornaments are super simple and make the perfect crafts for kindergartners and older kids to help with this holiday. We love picture frame crafts because they're an excellent activity for using up your kids school photos that are sent home. So this year, I decided to make these cute pom pom ornaments using my son's kindergarten pictures.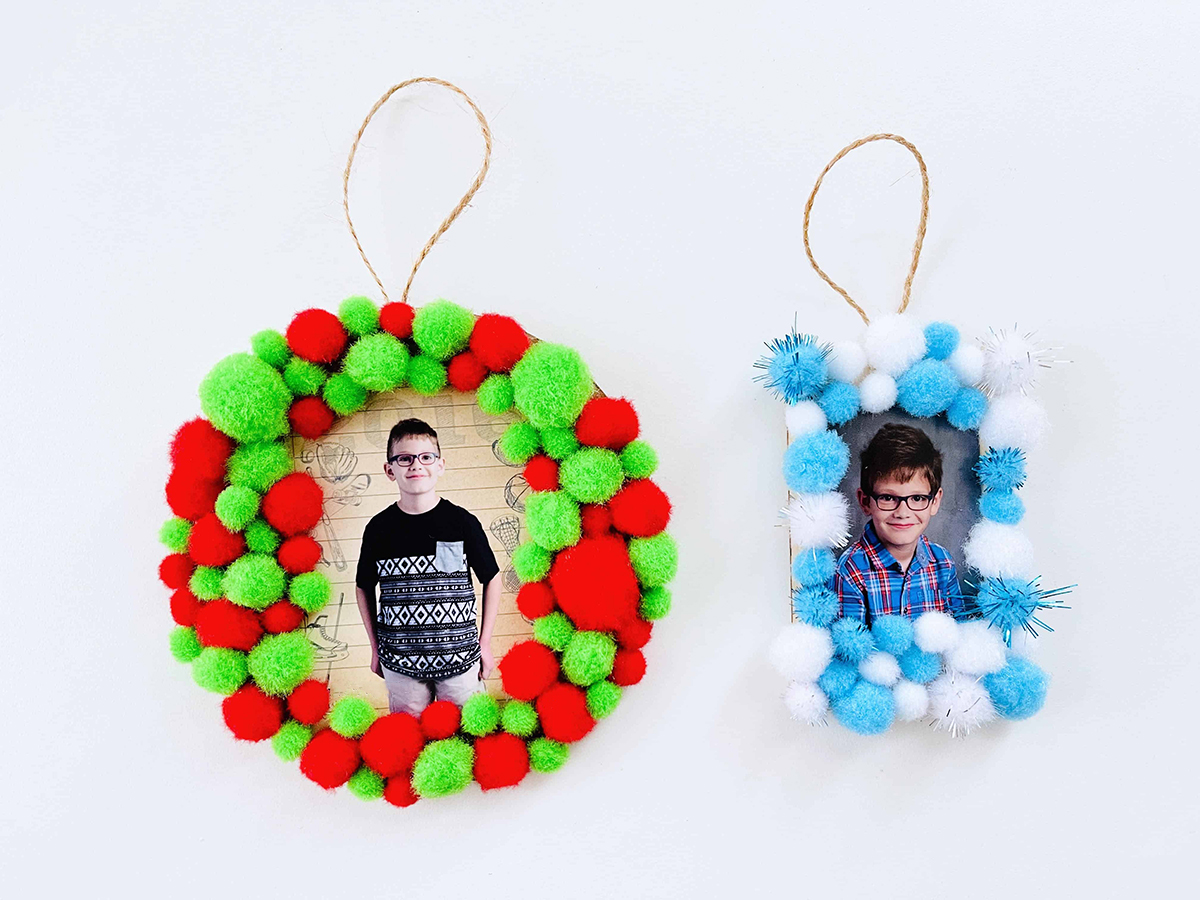 How To Make Pom Pom Christmas Ornaments
Supplies:
Scissors

Hot glue gun

Twine or Ribbon

Photos

Craft Glue

Multi-colored pom poms

Pencil

Cardboard

Wooden Rounds or Squares (optional)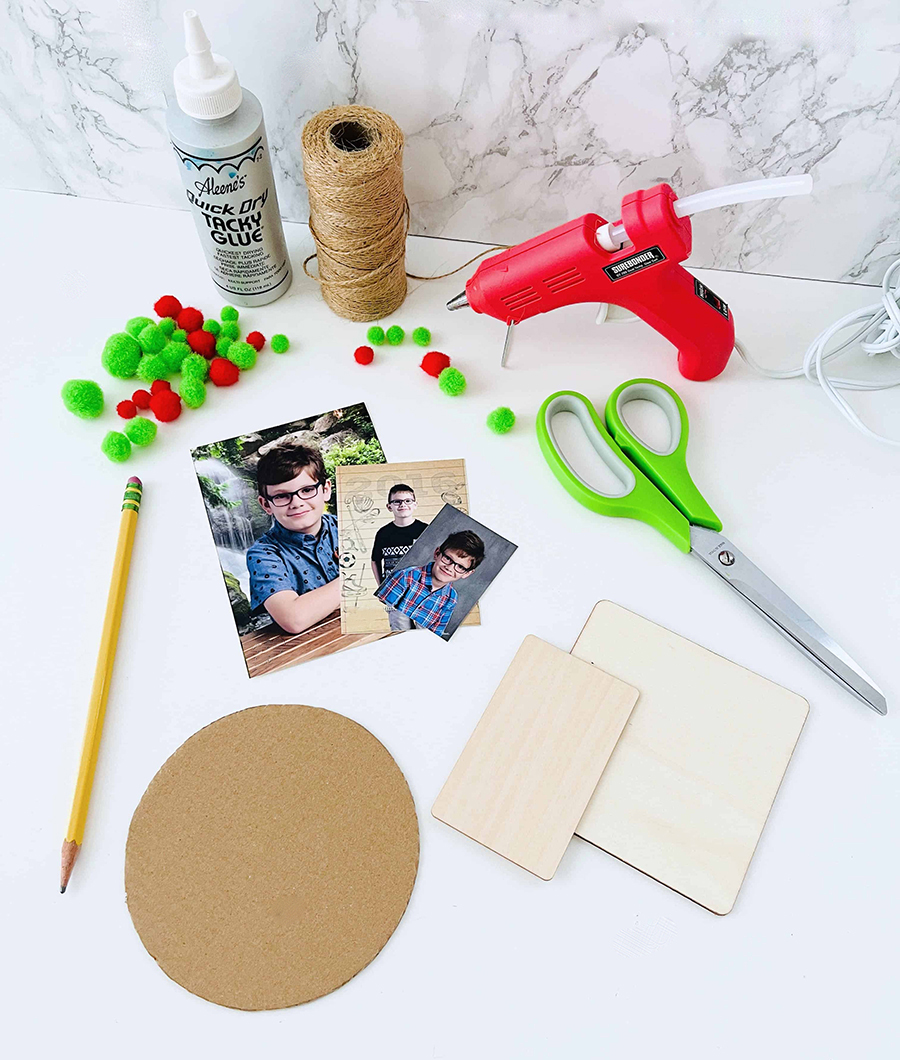 Step 1: Cut out a cardboard circle
Using either your scissors or a craft knife, draw and cut out a circle that measures about 4.5 inches in diameter. The cardboard circle will be covered in pom poms, so it doesn't matter if it isn't completely perfect or straight. You can also use a pre cut wooden round or square instead.
Step 2: Glue photo
Select a photo of your kids that fits inside of the picture frame craft. Make sure it's one you have copies of because you might have to cut it if you want it to fit. Next, glue the photo to the center of the cardboard circle.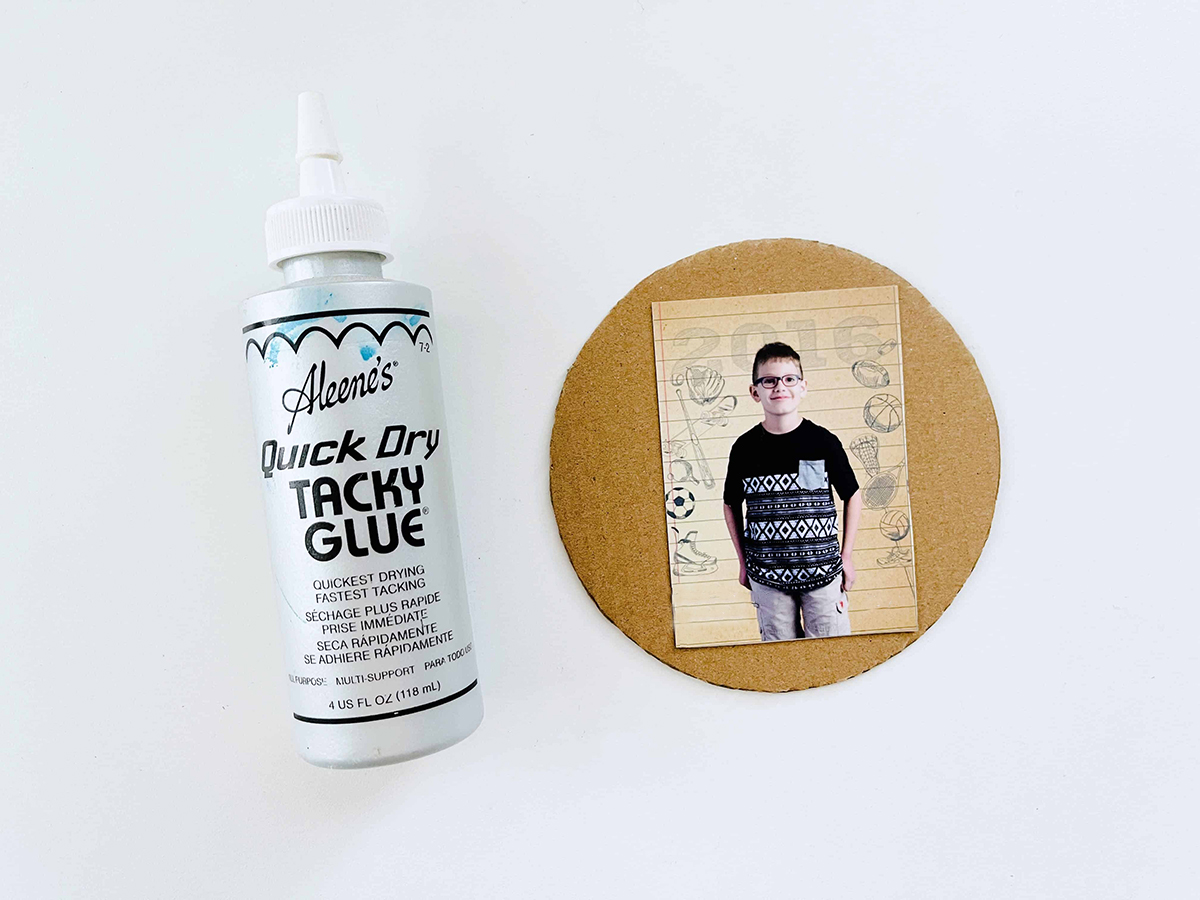 Step 3: Glue on the pom poms
Select pom poms in various sizes and glue them to the piece of cardboard you just cut out.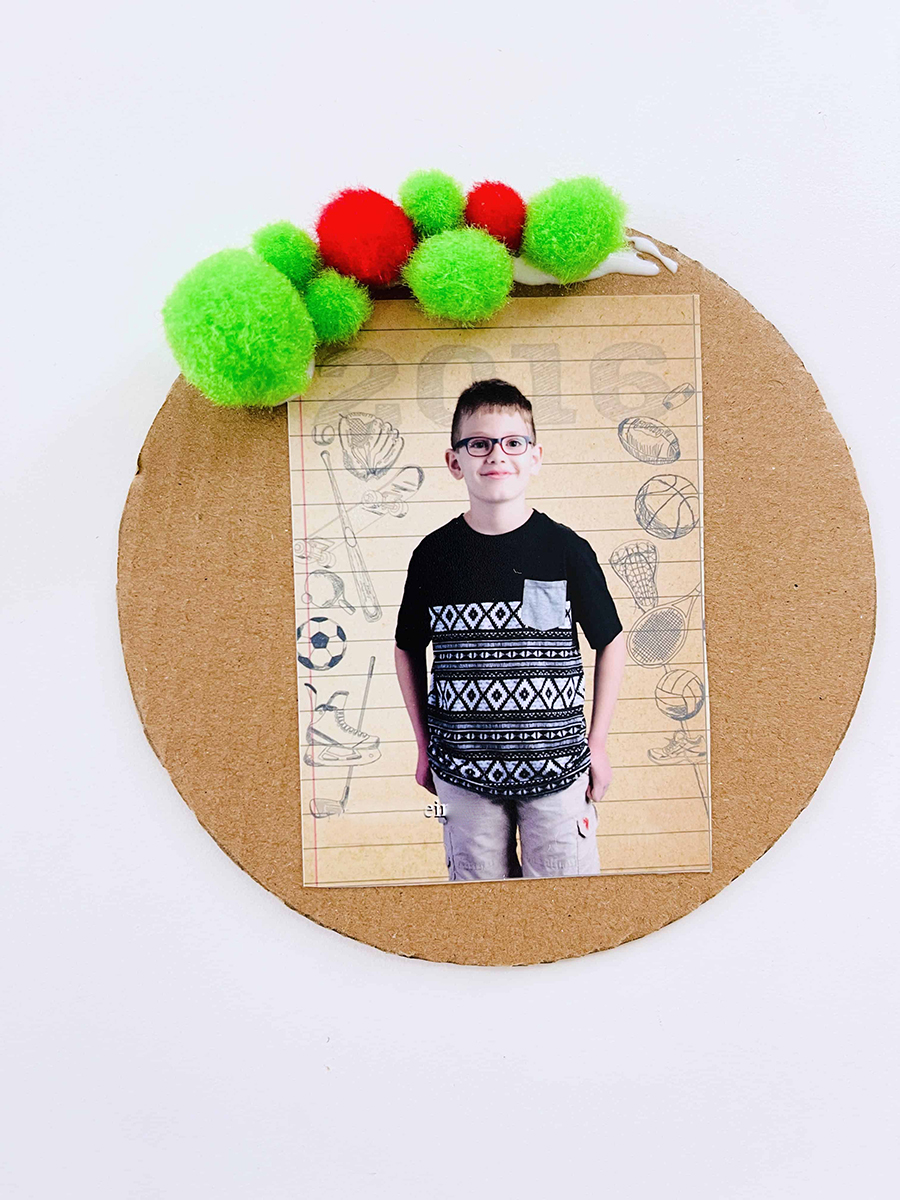 Continue adding pom poms until you're happy with the way your kids ornament looks.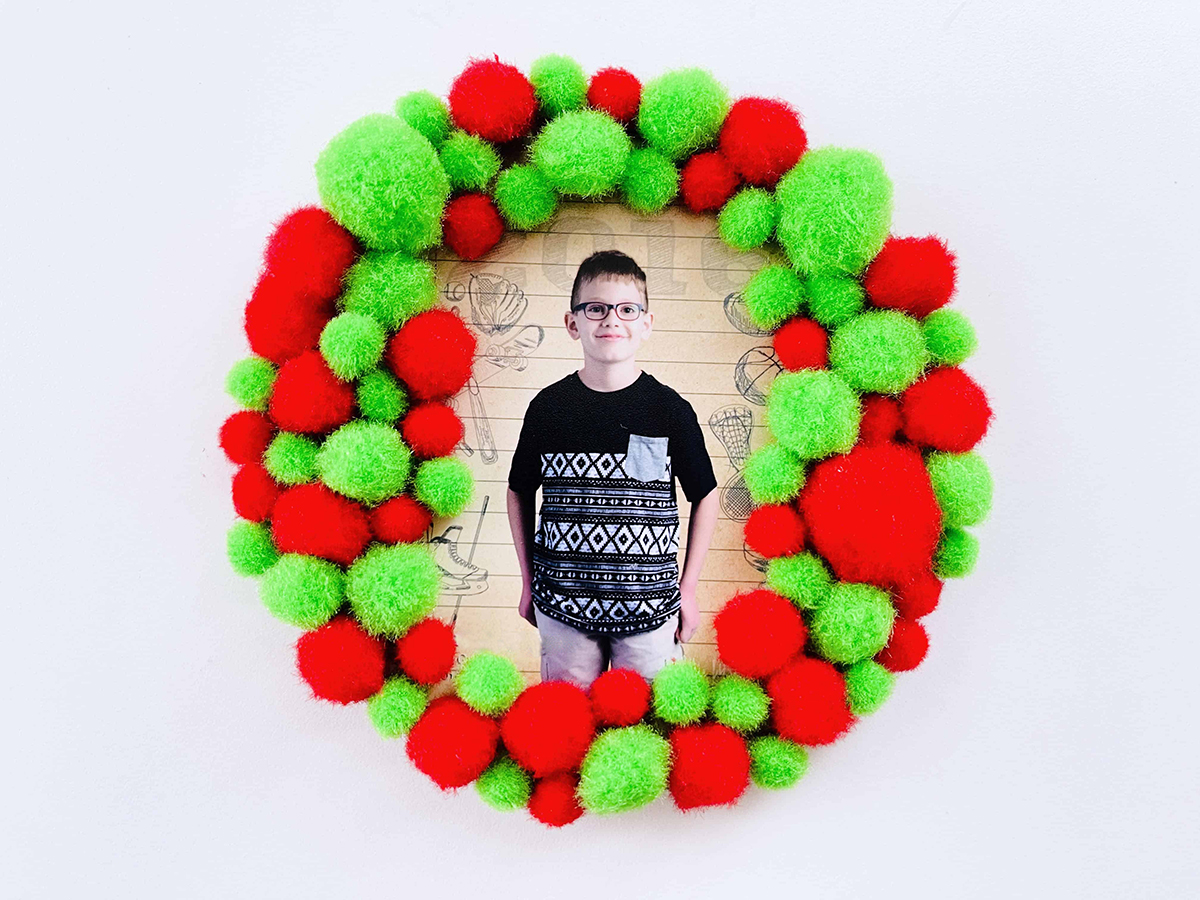 Step 4: Add twine to your pom pom Christmas ornament
For this kids picture frame craft, you'll want to cut 8 inches of twine or ribbon but the amount you'll need depends of the size of your pom pom Christmas ornament. Next, hot glue it near the top of the back of your cardboard photo frame.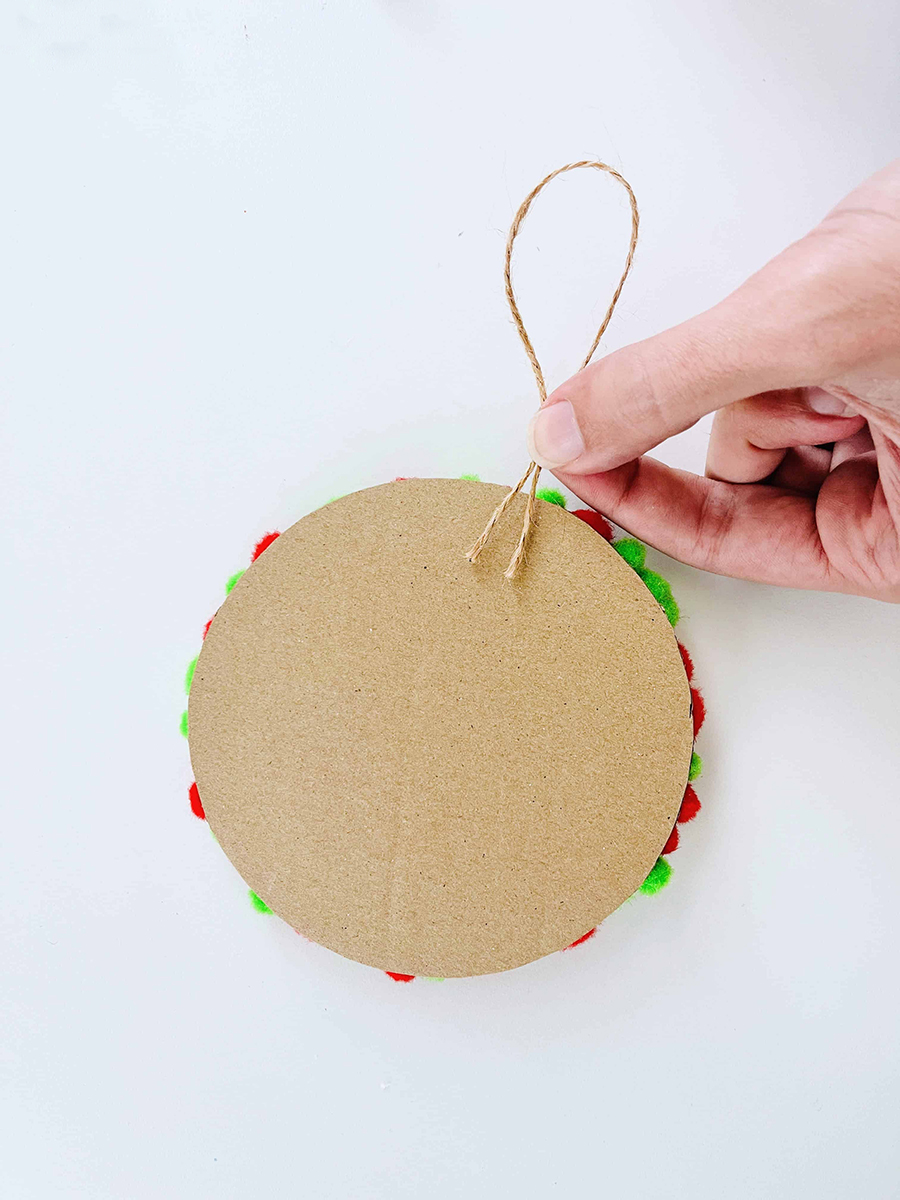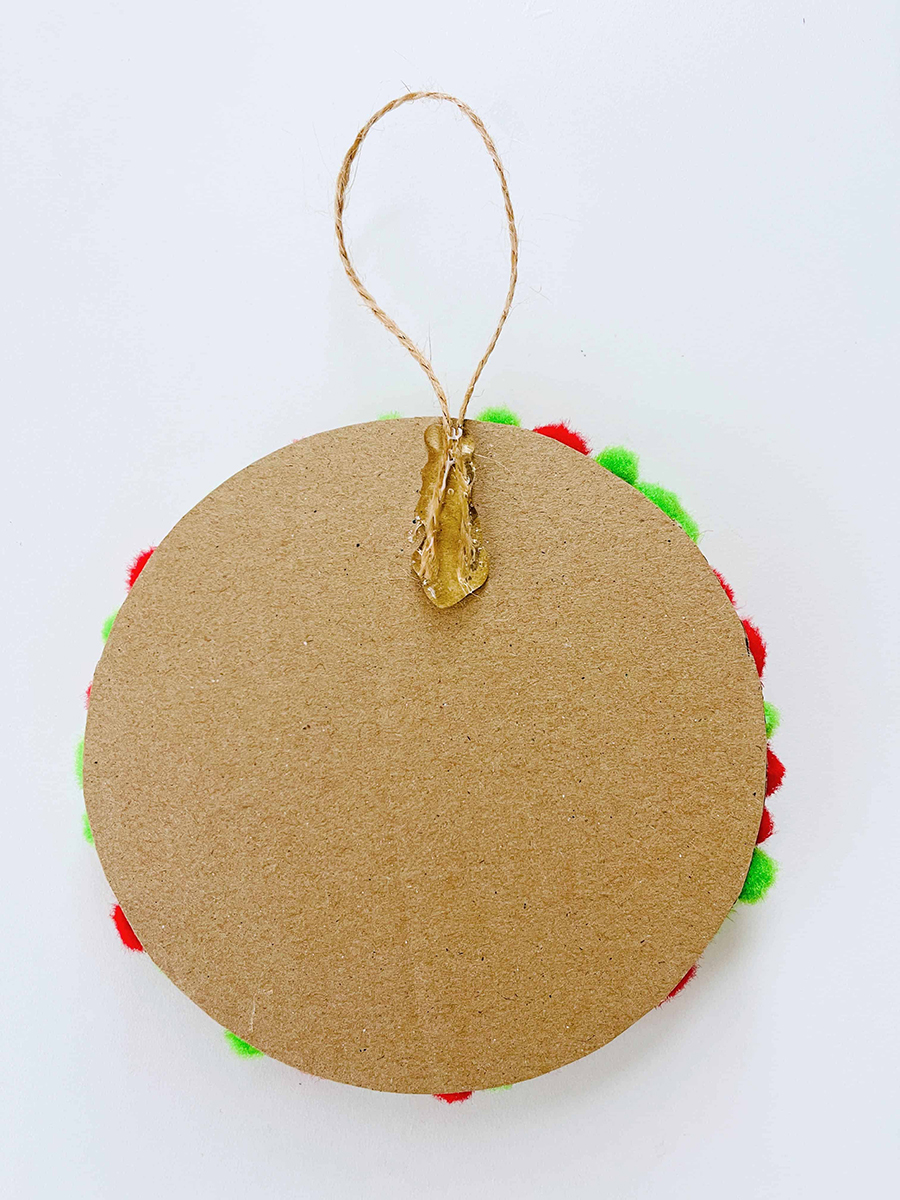 Whether you want to keep them for yourself or give them as a present, these pom pom Christmas photo ornaments are great holiday crafts for kindergartners and older kids to help with this holiday season.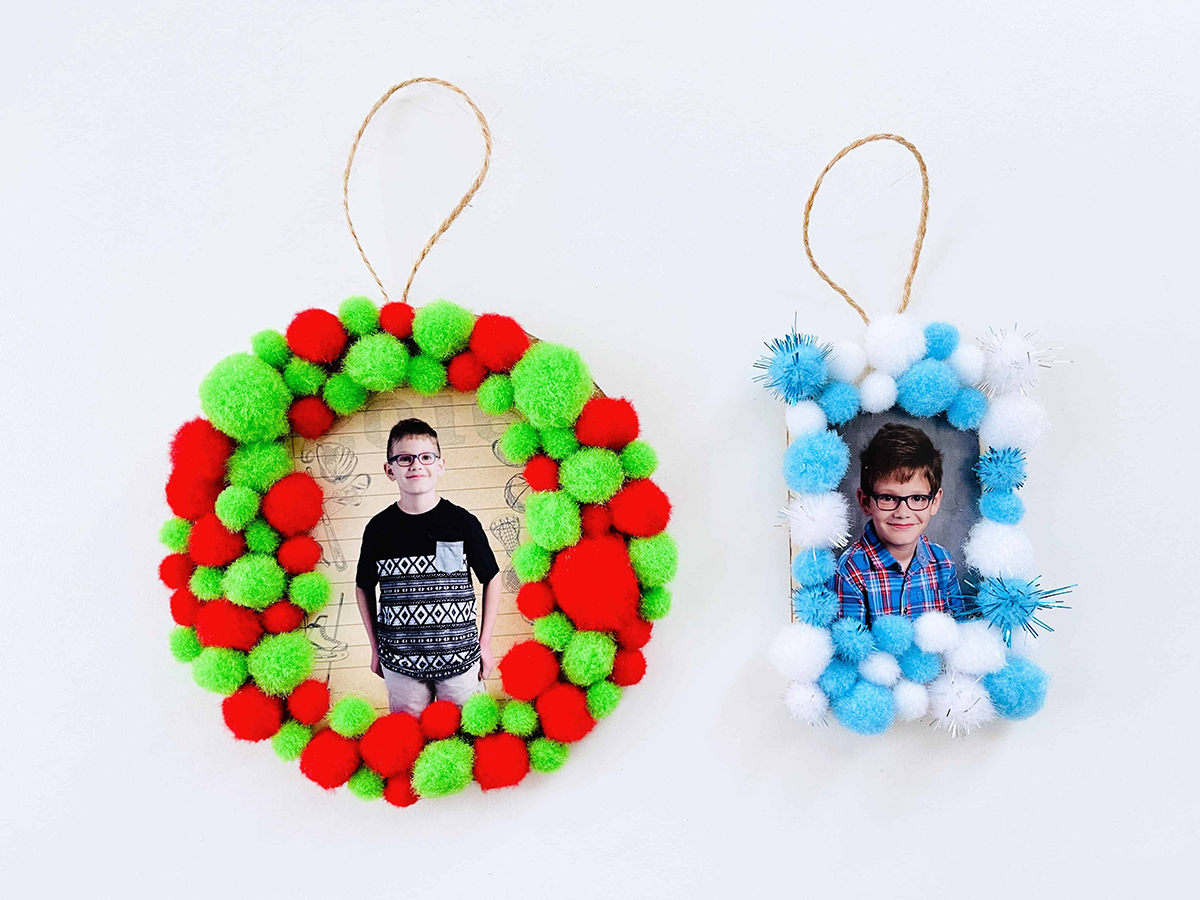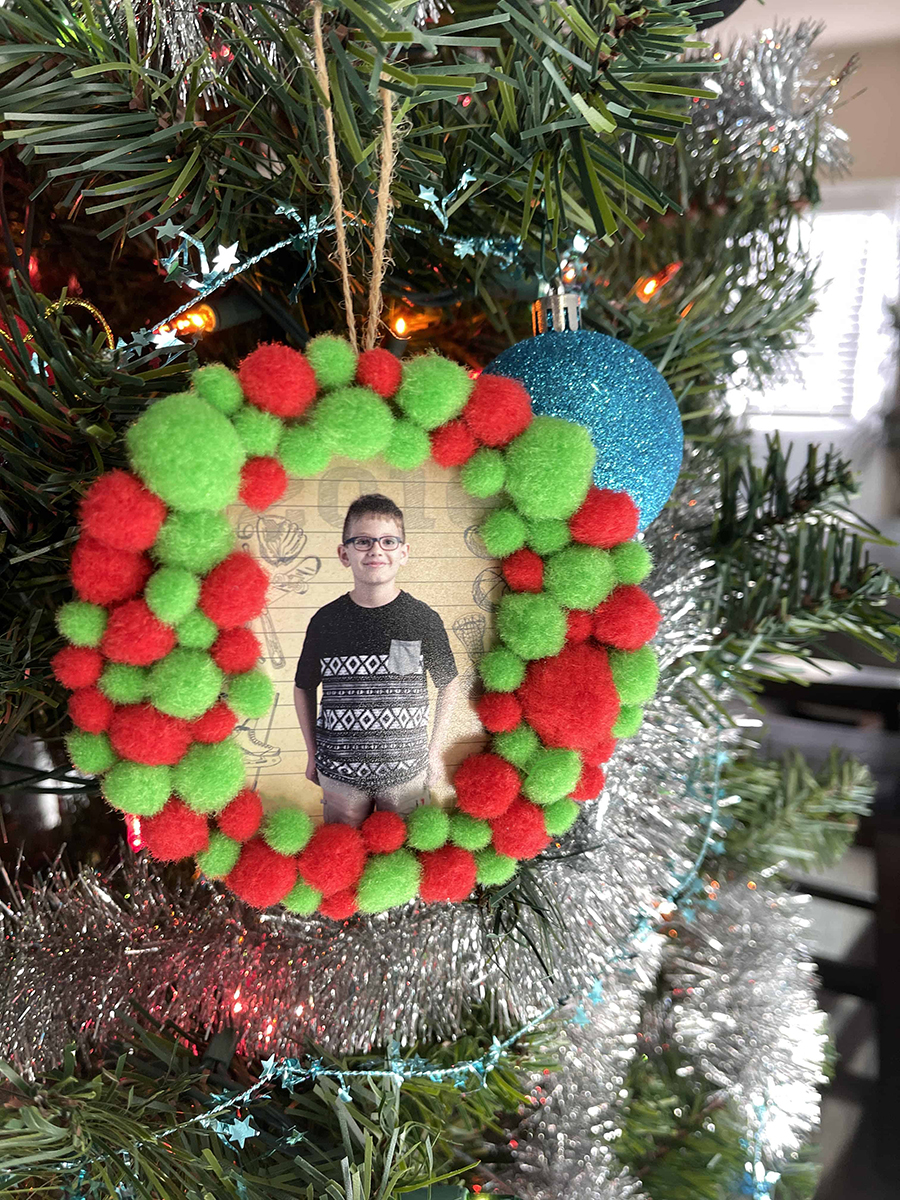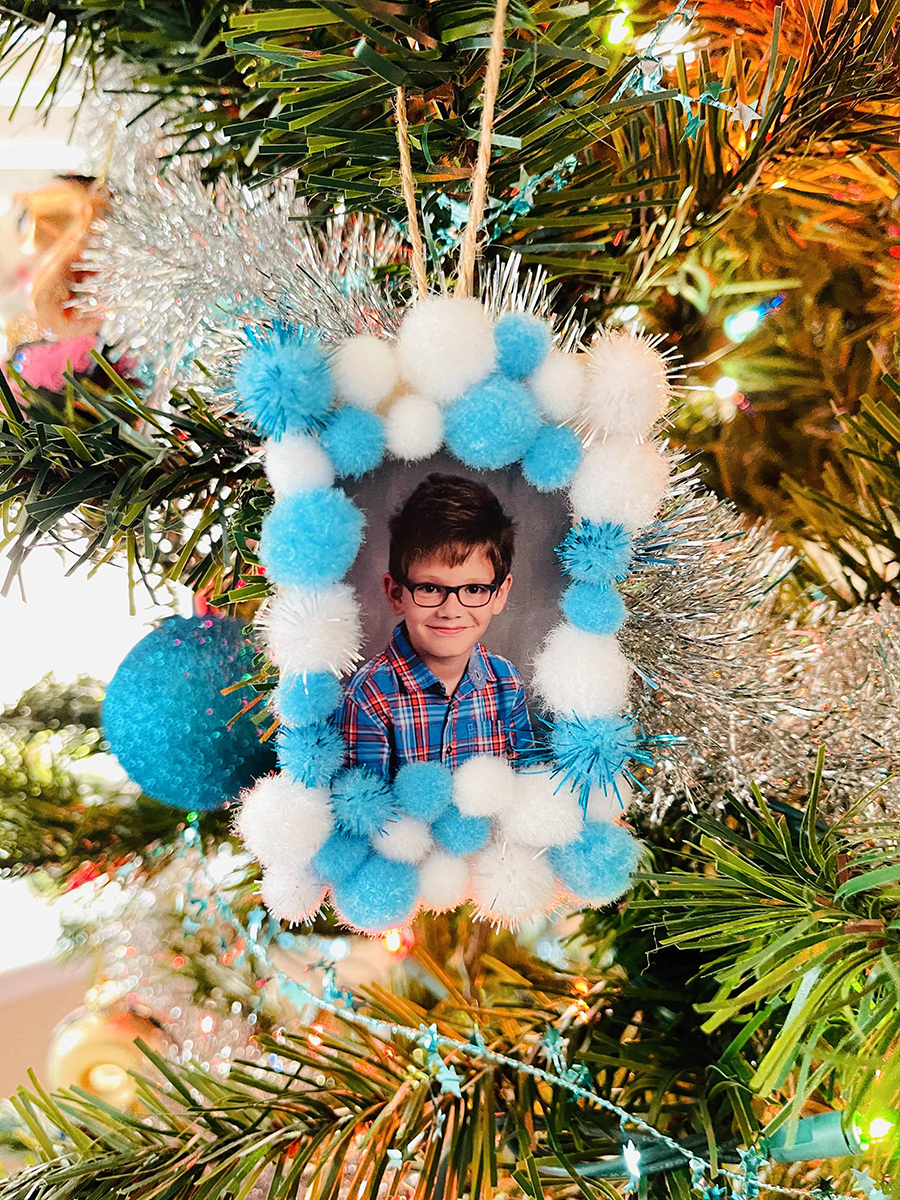 If you liked this craft tutorial, you may also like our How To Make A Snowglobe DIY For Kids. Also, don't forget to check out our blog for more fun kids DIY tutorials.