If you're looking for a fun summer project to do with your kiddo, this screen-free activity kit is a must! We featured this kids activity kit in our June 2022 Howdy Kids Subscription Box and it was so much fun to make that we wanted to share it with our readers as well!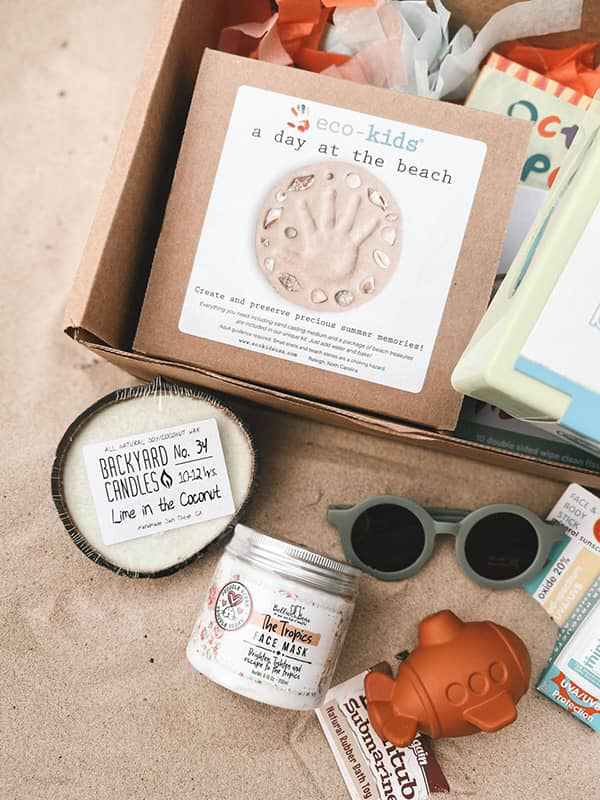 What's Included:
Your Day At The Beach Activity Kit includes everything you and your kids need for this delightful family activity.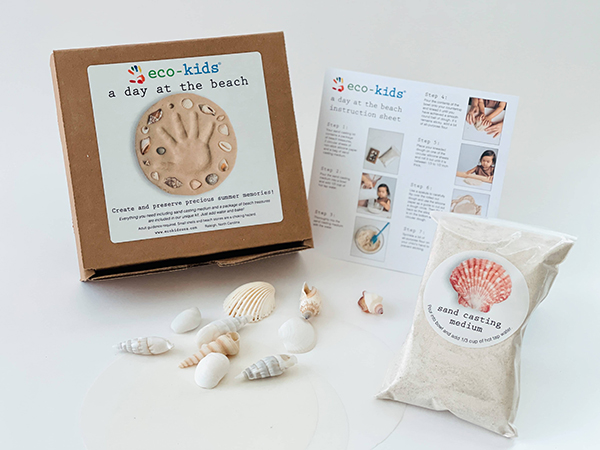 Each Kids Activity Kit Includes:
A bag of sand casting medium

2 circular sheets of nonstick silicone paper

A package of beach treasures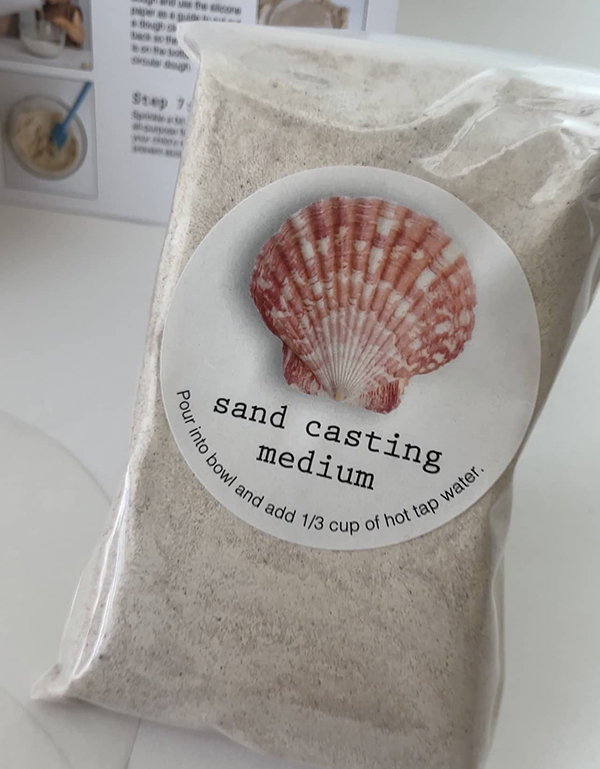 Using your beach themed kids activity kit
Follow the super simple steps below to use your beach themed kids activity kit and to create your own unforgettable summertime memories.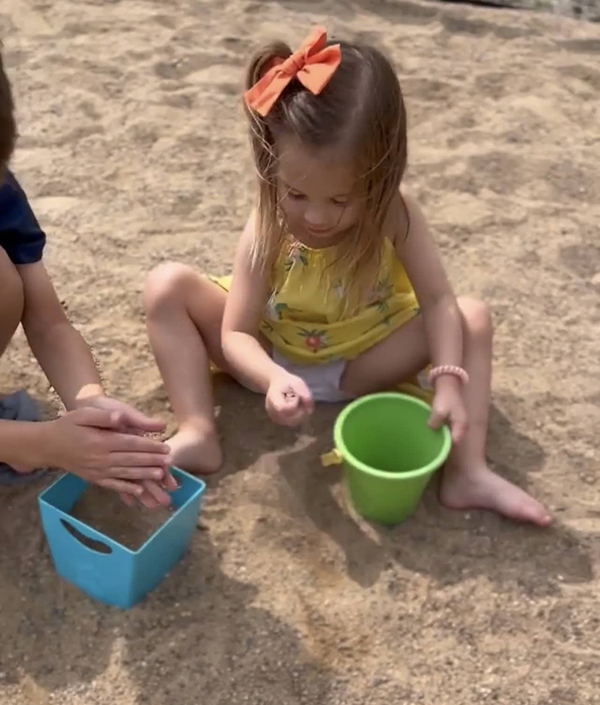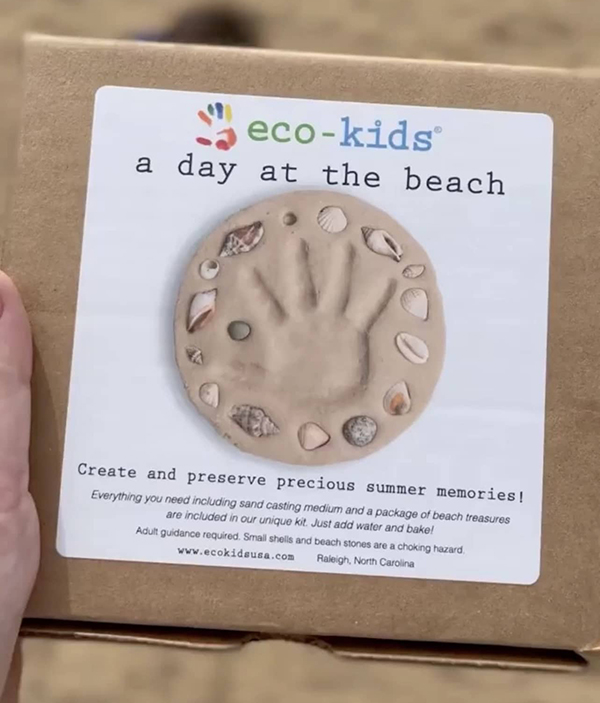 Step 1: Mix Casting Medium
First, pour the casting sand into a bowl and add 1/3 cup of hot tap water, mixing thoroughly.
Step 2: Knead
Take the dough out of the bowl and knead it until it forms a smooth, round ball. You can add some all-purpose flour to your dough if it's still sticky.
Step 3: Roll Out Dough
Once your dough has been kneaded to a good consistency, roll it out until it is between 1/3 and 1/2 inch thick. Next, cut a circle out of your dough using the nonstick silicone paper as a guide, then place it on top of the silicone sheet.
Step 4: Stamp Hand or Footprint
Now comes the exciting part! Place your child's hand (or foot!) on top of the flattened dough circle and then press down to deepen the print.
Tip: Sprinkle some all-purpose flour on your child's hand to prevent sticking.
Step 5: Decorate Your Kids Activity Kit
Now it's time to decorate your sand cast. Your child will enjoy decorating the beach treasures included in this kit, but it's also fun to use small shells and stones collected during a day at the beach.
Step 6: Bake
Place the completed cast, along with the silicone paper (to prevent sticking), on a cookie sheet.
Tip: Make a small hole through the top of sand cast so that you can hang  your kit after baking.
Then, bake it at 250°F for about four hours (depending on the thickness of your dough) to harden the cast and preserve your child's hand or footprint.
Tip: If you want to save the dough for future play, store it in an airtight container. You could also put it in a zip lock bag in the fridge.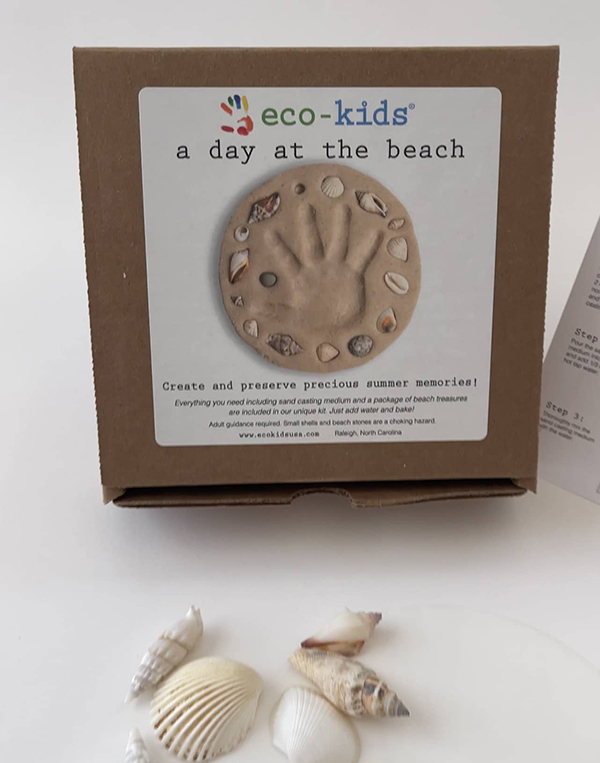 What did you think of this beach themed kids activity kit?
The Day At The Beach kids activity kit is perfect for capturing those special summertime moments for babies toddlers and kids of all ages.
Additional beach-themed kids activity kits are available for purchase at the Howdy Baby Marketplace. You can get yours here, but it's only available while supplies last.  Also, don't forget to subscribe to our monthly baby and kids
boxes to begin exploring even more family-friendly activities and crafts with your kids! You won't be disappointed!