If you're looking for a fun and easy way to decorate for the holidays with your family this year, this project is for you! Look no further because these adorable knit hat Christmas ornaments make a beautiful and simple crafts for kids of all ages. Even the youngest members of the family will enjoy and appreciate how easy it is to do this project! Follow the steps below to make a cute Christmas hat ornament to decorate the house with your loved ones this holiday season. Also, don't forget to check out the festive ornament coloring pages we have for you to download below.
Supplies:
Yarn

Cardboard tube (from paper towels or toilet paper)

Scissors

Tissue paper
How to make easy mini knit hat Christmas ornaments for kids
Step 1: Cut yarn
Cut yarn into 14 inch strands. You'll need 31 pieces of yarn total for this project.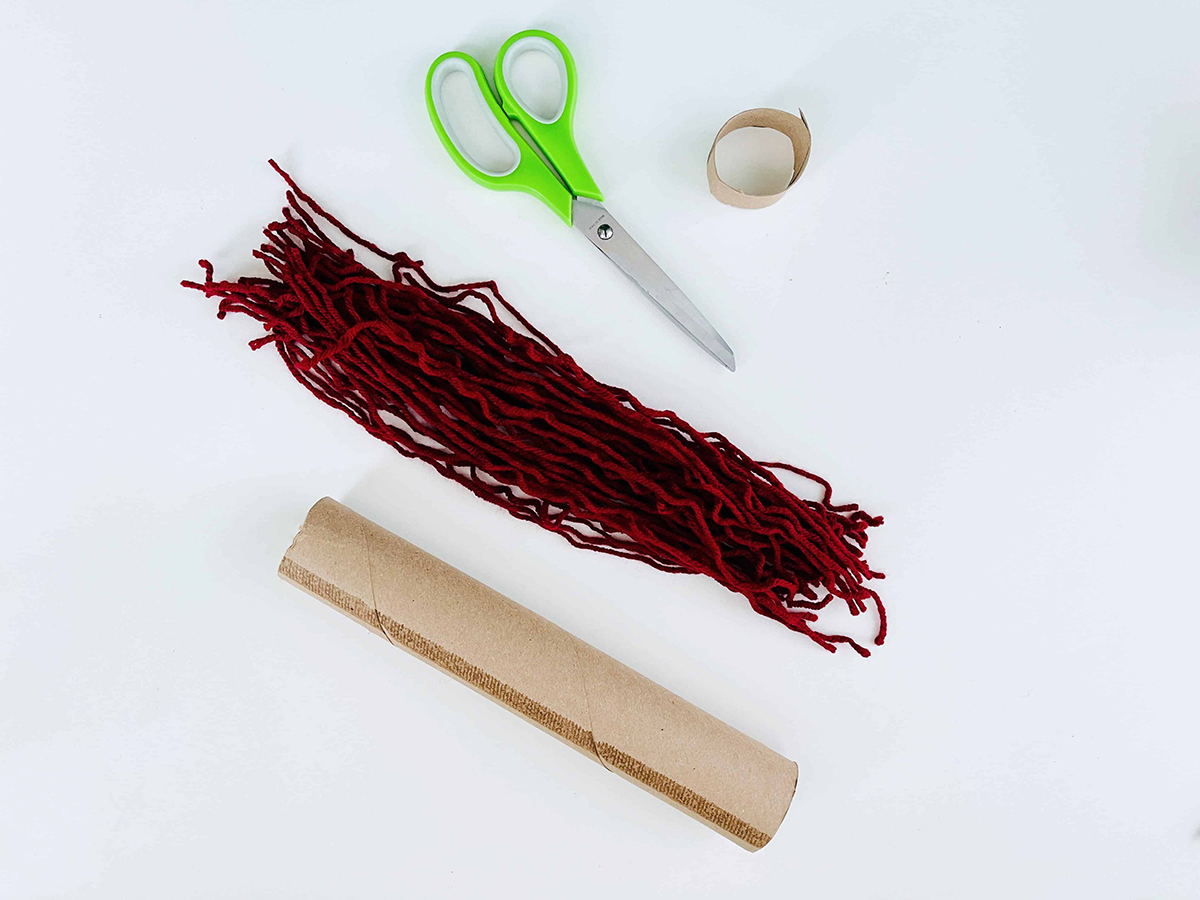 Step 2: Cut cardboard
After that, grab your paper towel roll and cut a 1 inch thick piece off of the end. This piece is important because it will be the base of your kids Christmas ornament.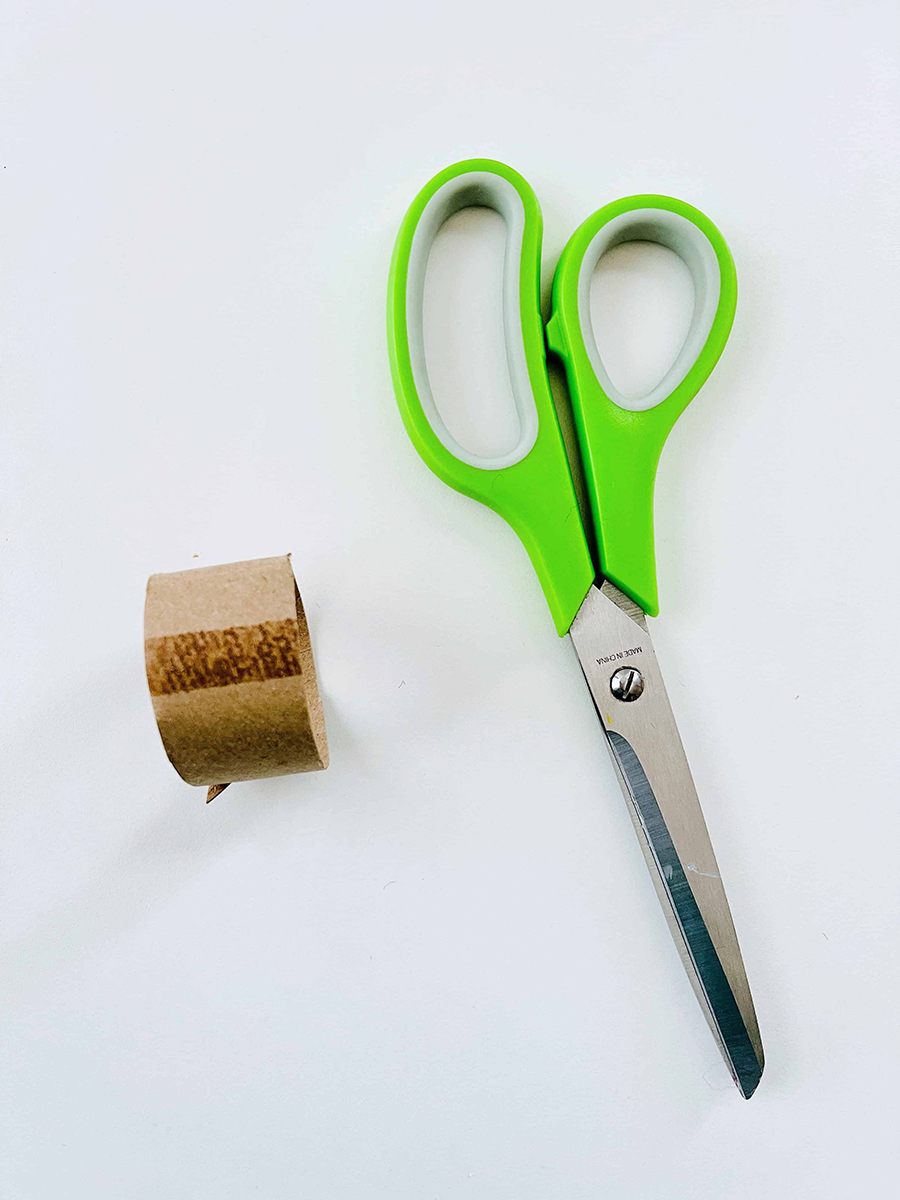 Step 3: Loop yarn around the cardboard
Fold a piece of yarn in half and place it underneath the cardboard strip. Wrap the yarn around the ring and loop it through the folded section. Gently tug on the end of the string in order to make sure that the string loop is secure. to tighten it to make sure its secure. Repeat this process until the cardboard ring is fully covered and you only have one strand of yarn left.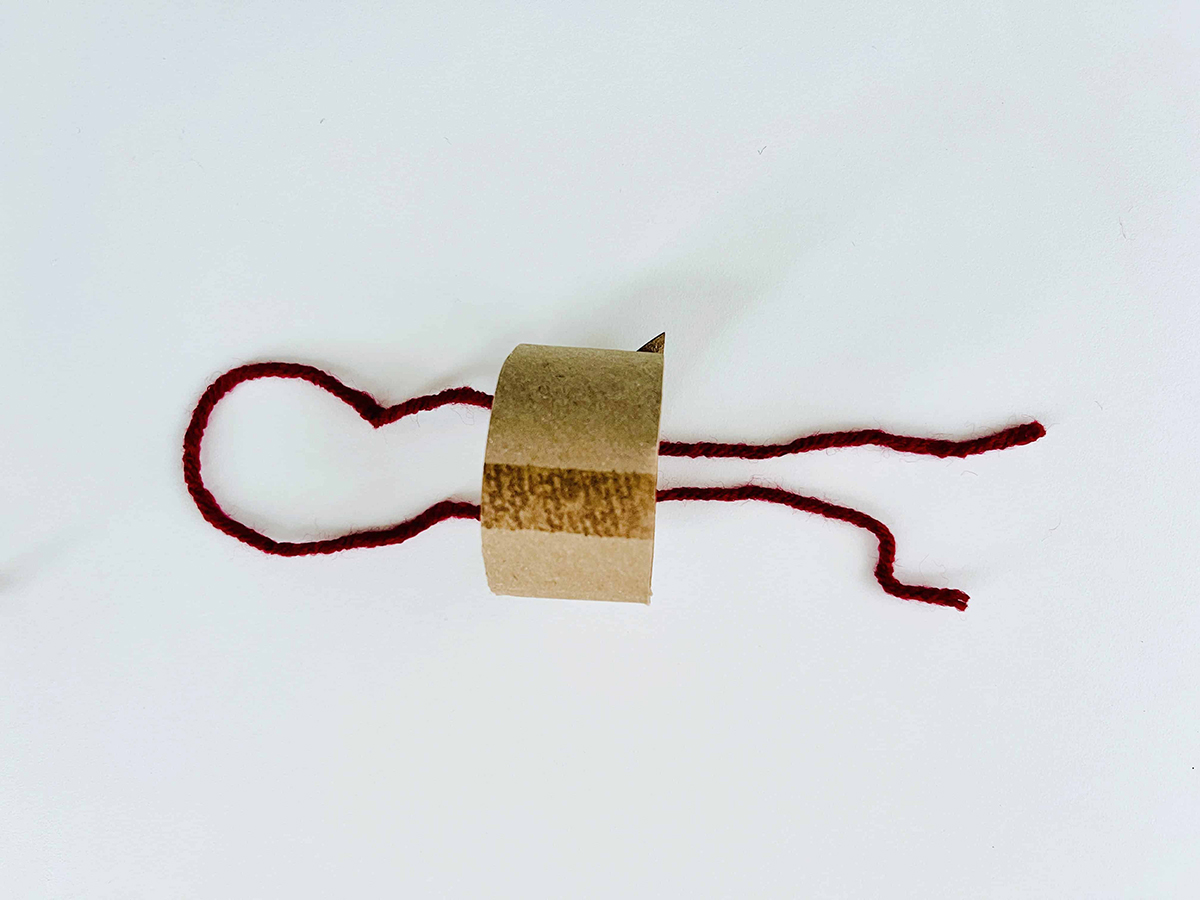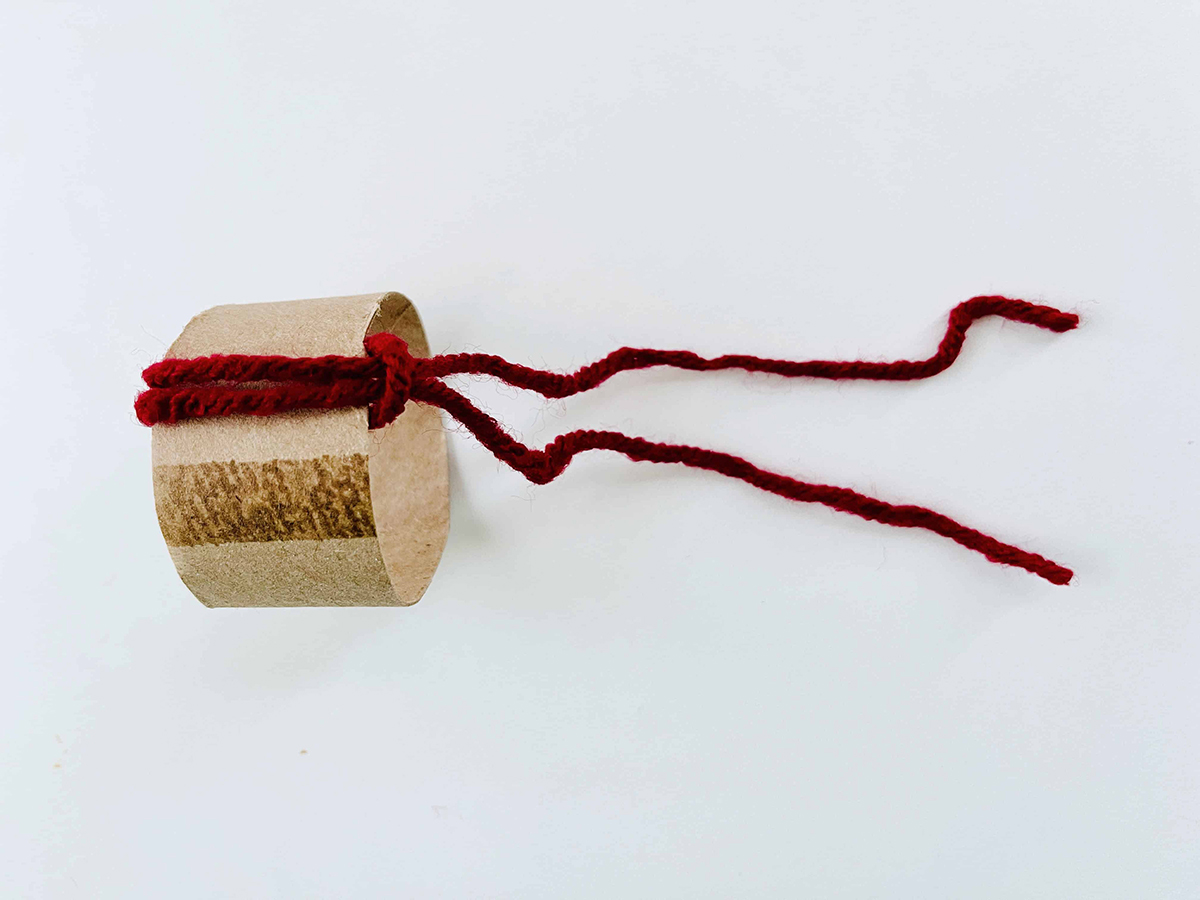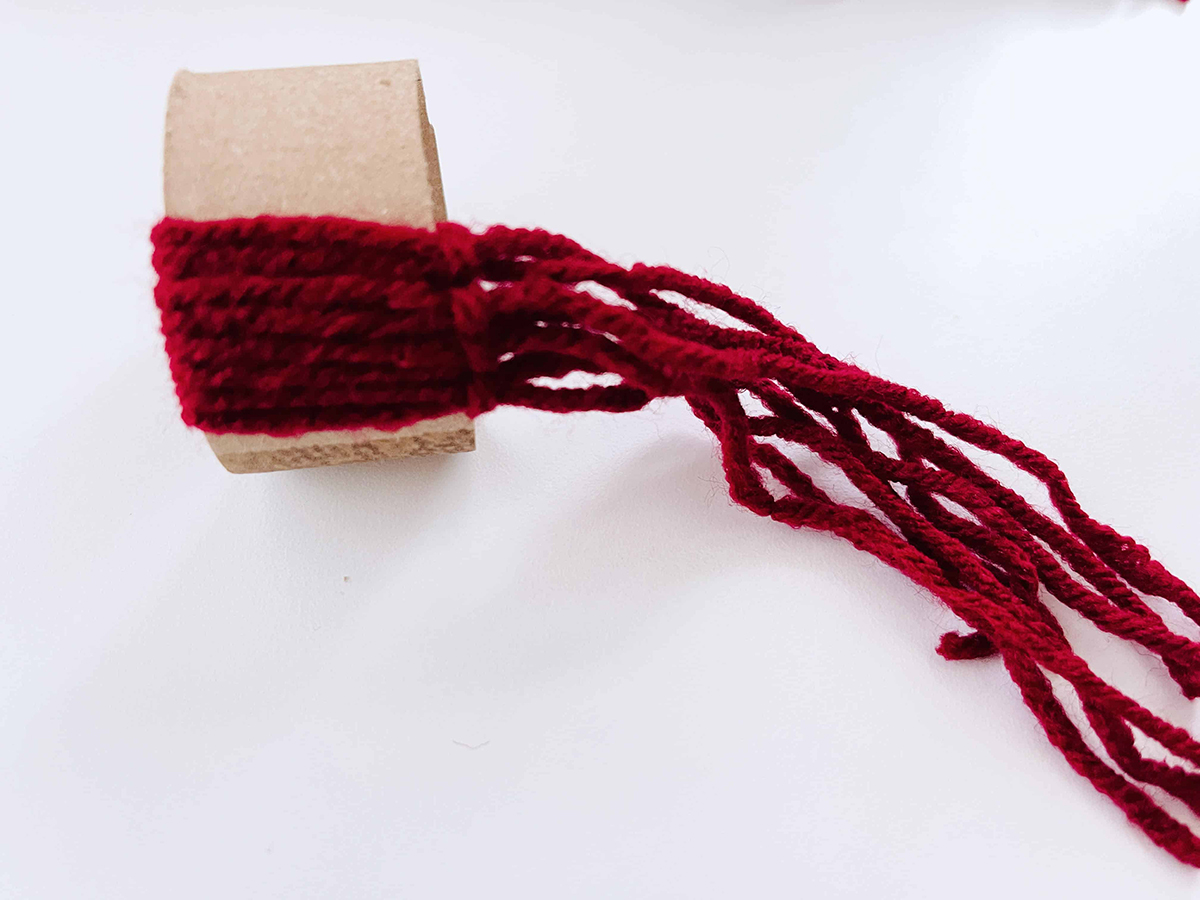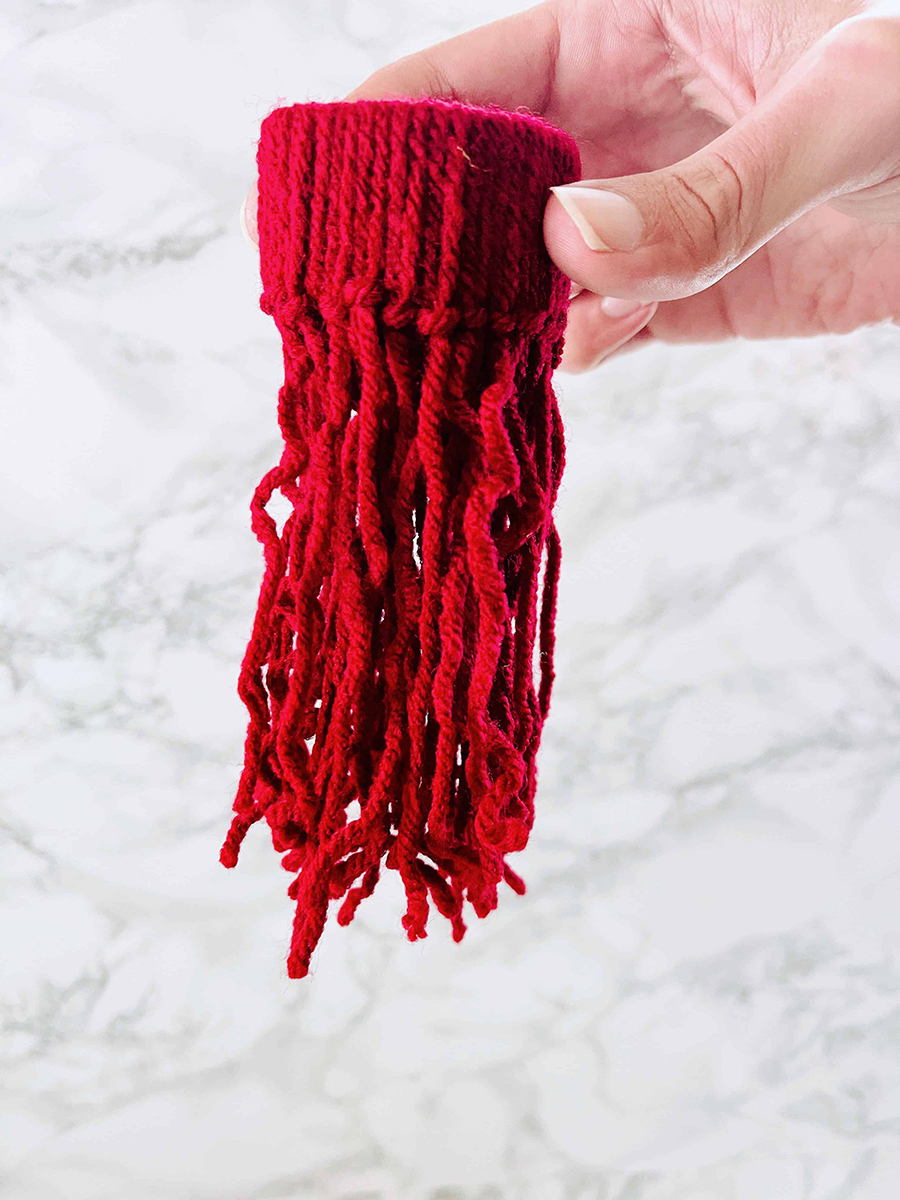 Step 4: Flip inside out
After you've looped all of your yarn pieces onto the cardboard ring, twist the free ends of yarn together before passing them through the center of the ring. I like twisting the loose ends of my kids Christmas ornament first because it's easier for them to pass through the ring.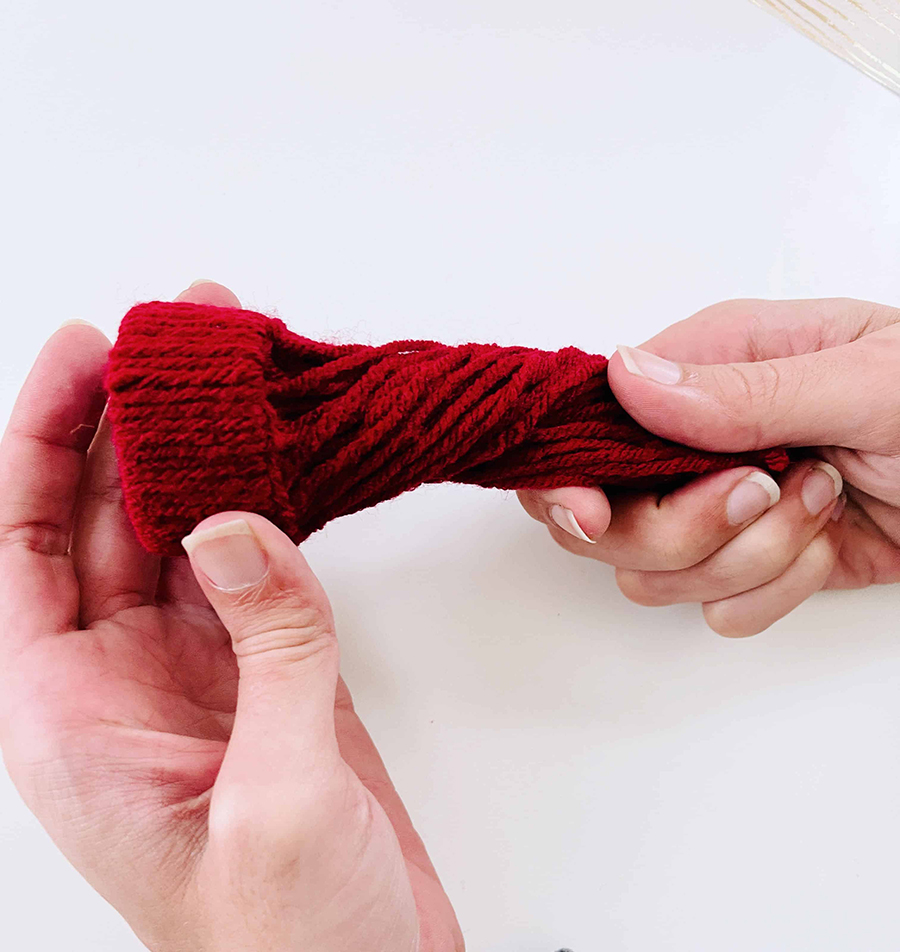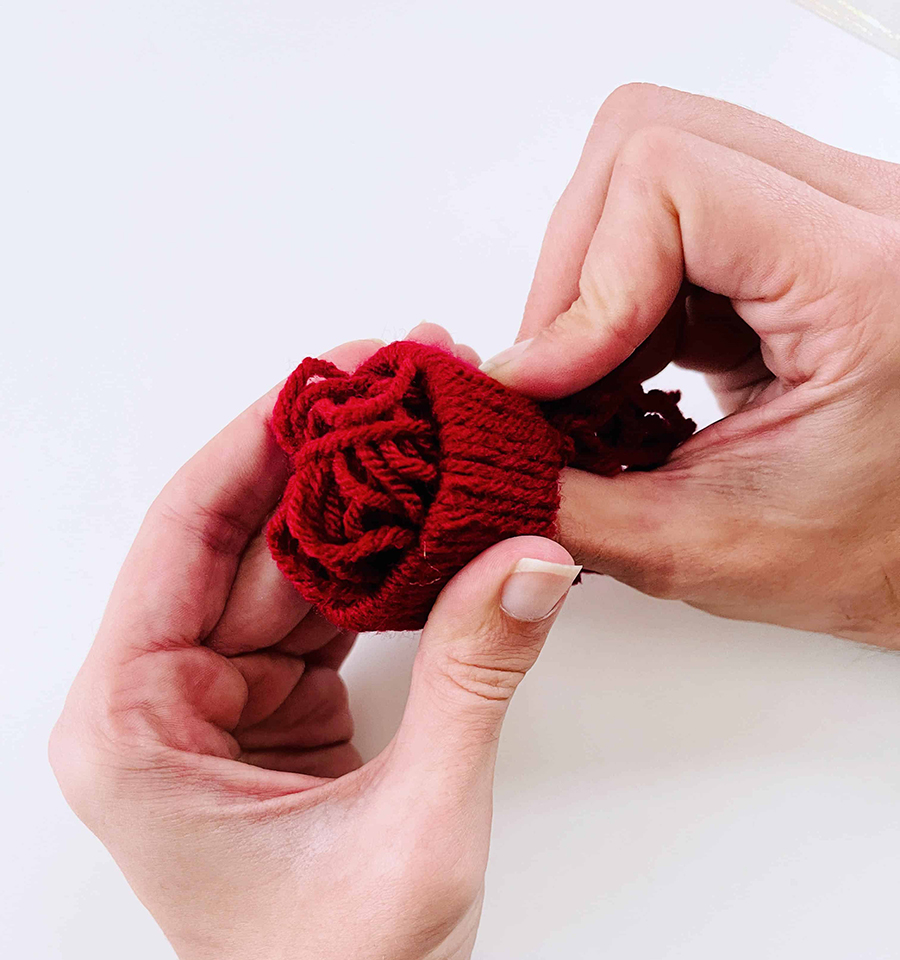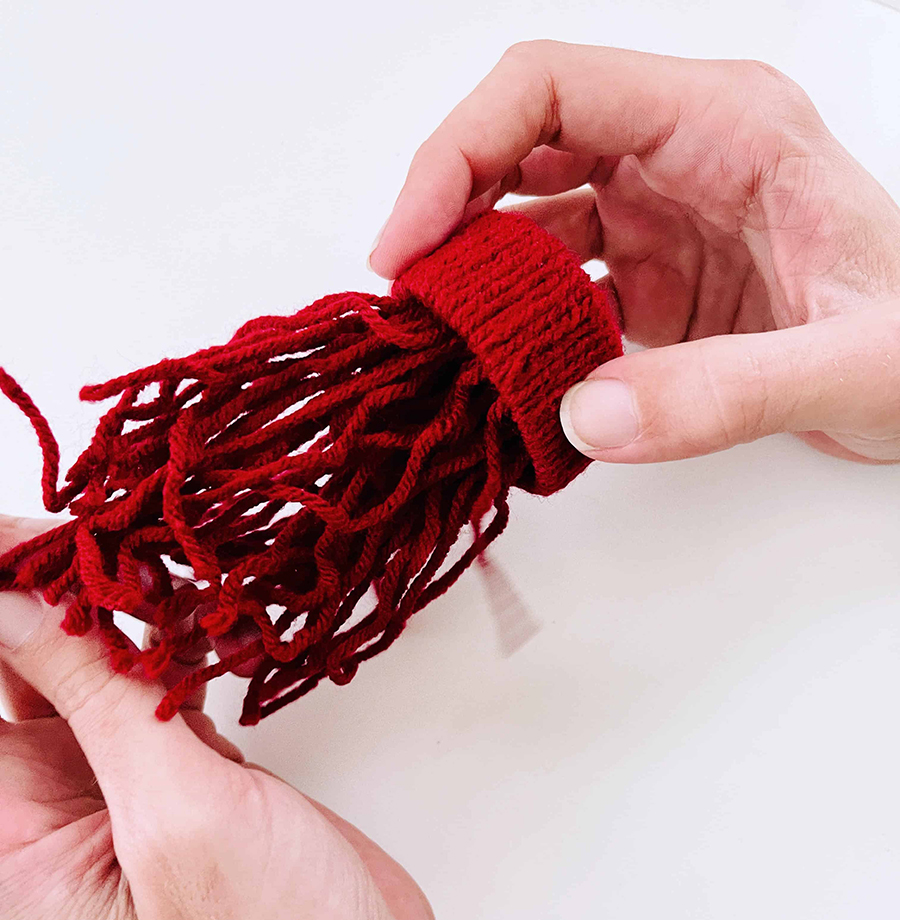 Step 5: Stuff with tissue
Next take your tissue paper, wad it up, and tuck it inside of your hat. It's important not to skip this step because the wadded up tissue paper will help your mini hat Christmas ornament for kids keep its shape over time.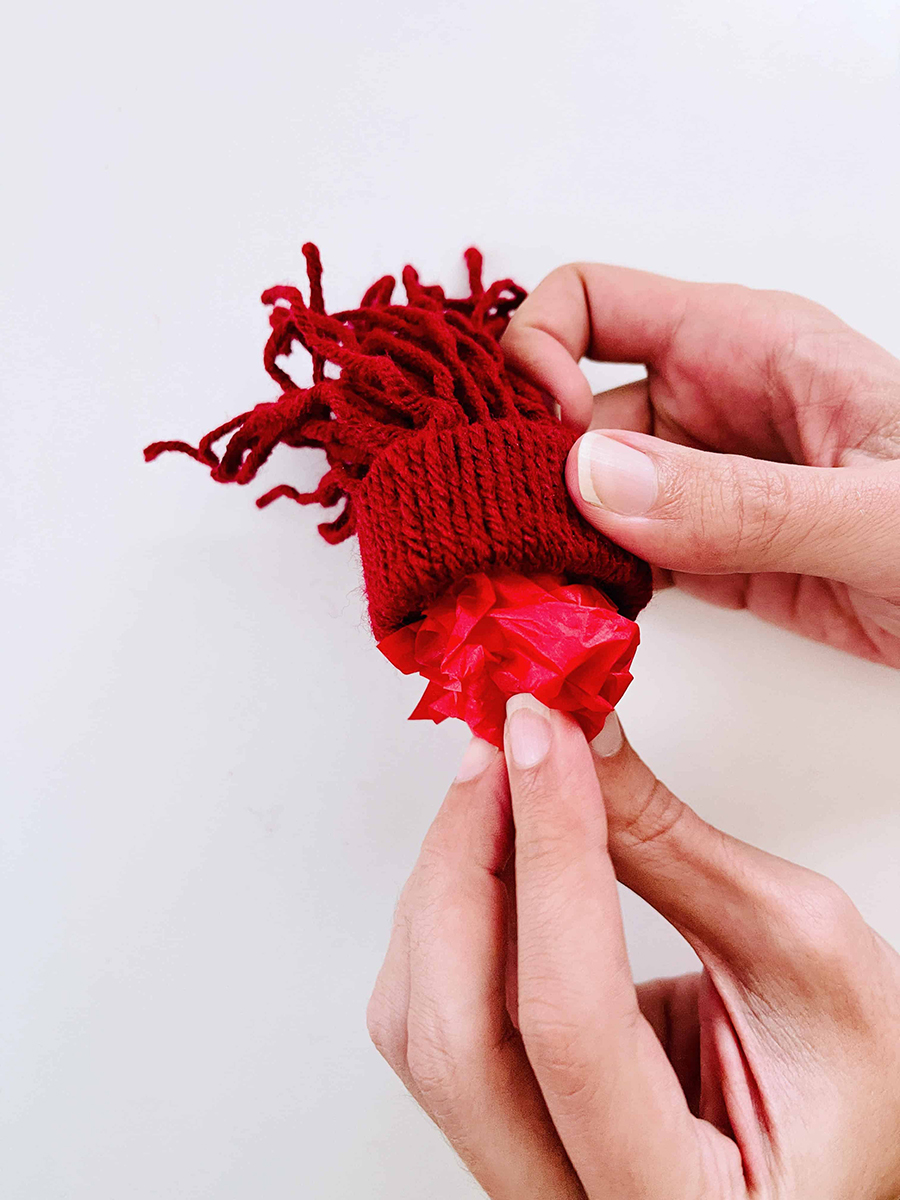 Step 6: Gather and tie your kids Christmas ornament
Gather your loose ends and tie your last piece of yarn around them to make a poofy Pom Pom. Tie the two ends together to create a string so it's easy to hang your Christmas ornament with your kids.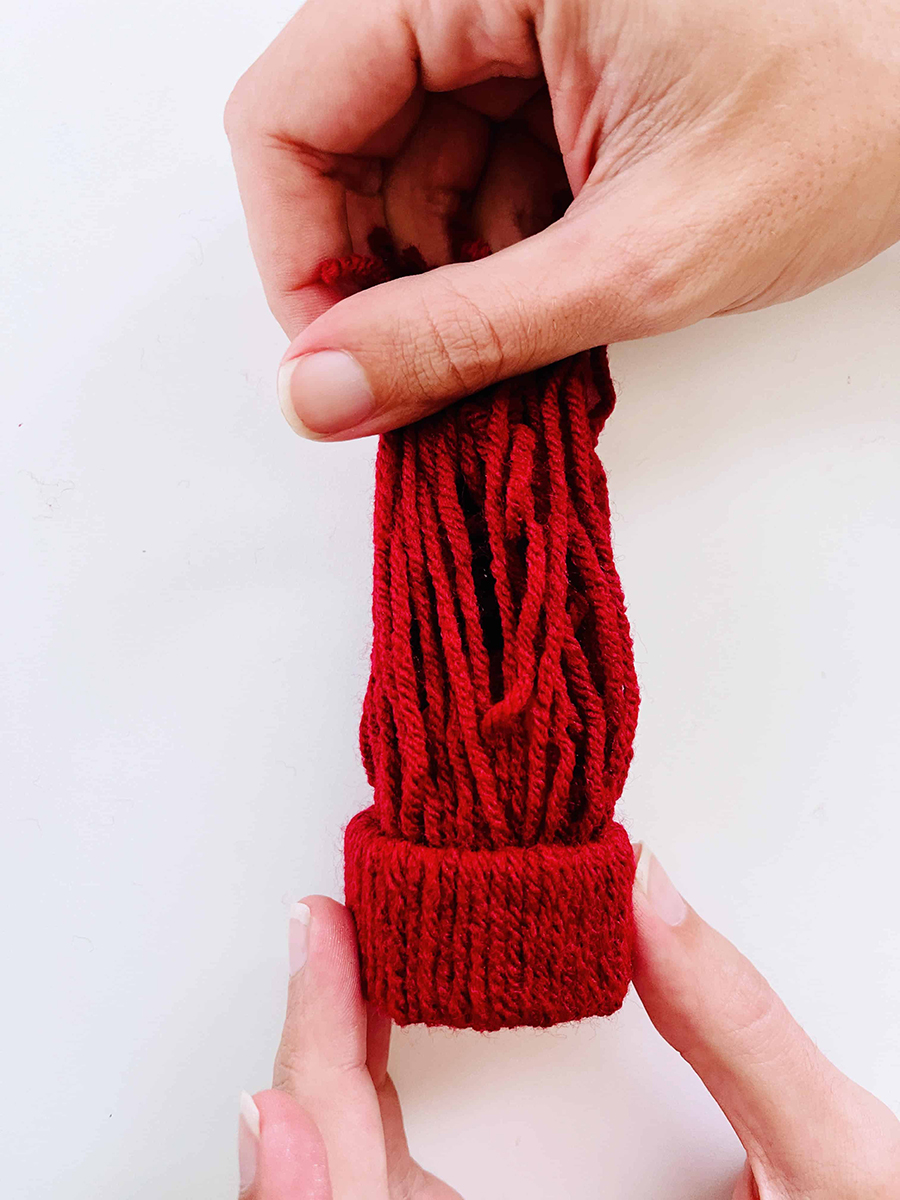 Step 7: Trim your pom pom
Finally, use scissors to trim the top of your Christmas hat into a pompom shape.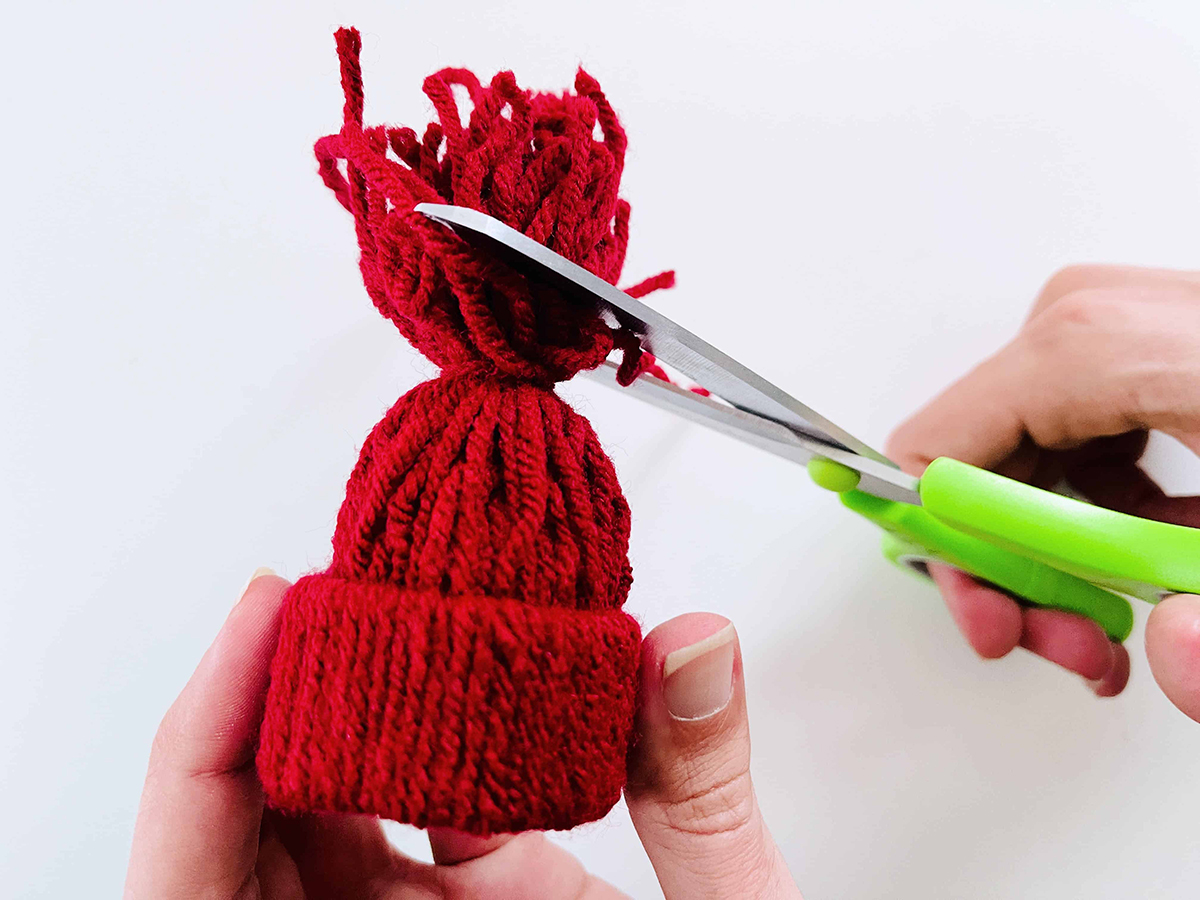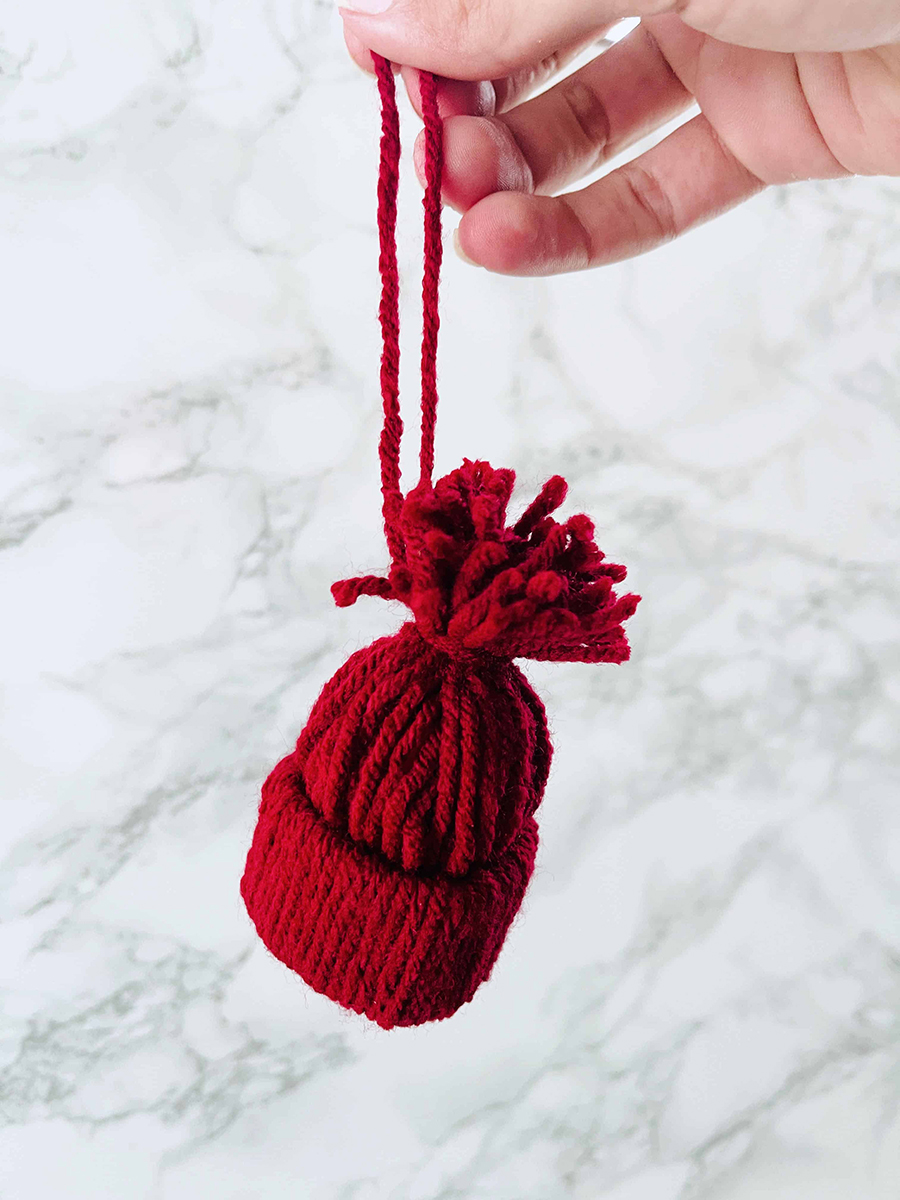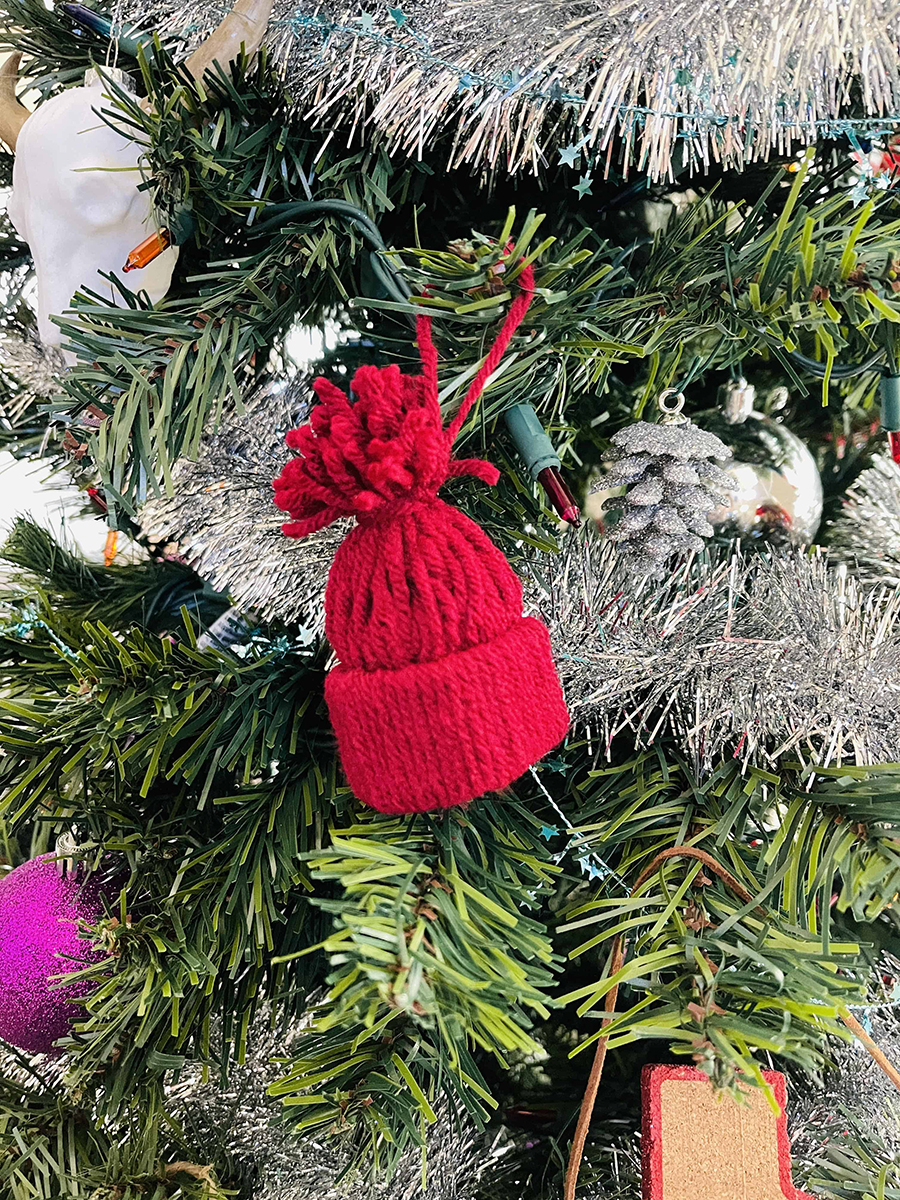 I hope these easy Christmas ornament crafts for kids inspired you to get crafty with your littles this holiday season. Check out our blog for more family-friendly projects, and don't forget to sign up for our email list if you want to get more amazing craft ideas to do with your kids.