With so many chemical-filled products out there, it can be hard to find natural products to keep your baby's skin healthy. Keeping your little one happy and healthy is our top priority, so we wanted to feature a few of our favorite all-natural baby soaps, oils, and lotions to repel bugs and safely care for and heal the dry patches of your baby's sensitive skin.
Calendula Petals Baby Soap - Siena Soap Company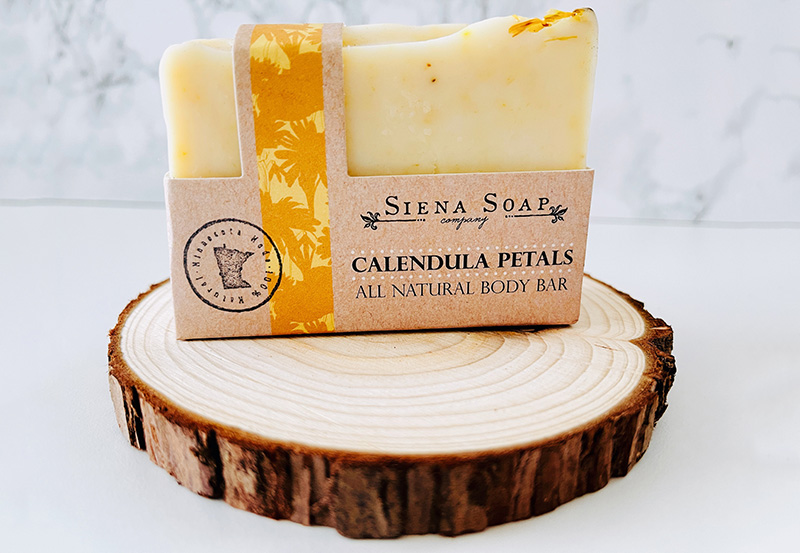 This scent-free soap for baby with eczema soothes and heals the dry patches on your baby's sensitive skin. It's fragrance-free, so it does not contain any of the irritating chemicals you'll find in most baby skincare products. It's naturally infused with calendula petals, one of the most healing and moisturizing herbs found in nature, so it's safe to use on sensitive baby skin. This soap also helps treat eczema or psoriasis. The Siena Soap Company is a mother-daughter-owned business based in Minneapolis, Minnesota. A portion of every sale goes to help survivors of sex trafficking at Terebinth Refuge.
Eczema Salve - Siena Soap Company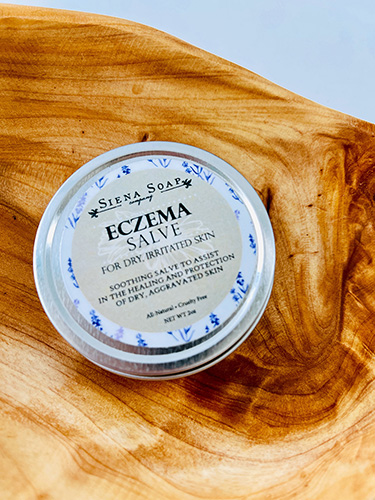 This fragrance-free eczema salve soothes, heals, and protects dry, aggravated skin. Cruelty-free and all-natural, apply this salve to the dry patches on baby's skin twice per day.
Calendula Baby Balm - Siena Soap Company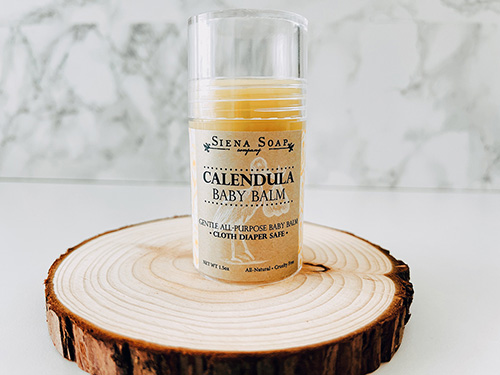 This moisture-rich baby balm is ultra-gentle and cloth diaper safe. It features carefully chosen herbs that heal diaper rash and care for your baby's delicate skin. Lightly rub the stick onto the dry patches of your baby's skin and gently massage it in. This balm works for almost everything! It treats minor skin irritations, dry skin, diaper rash, reduces scarring and itching, and aids in healing cuts and scrapes.
Happy Baby Salve - Mickelberry Gardens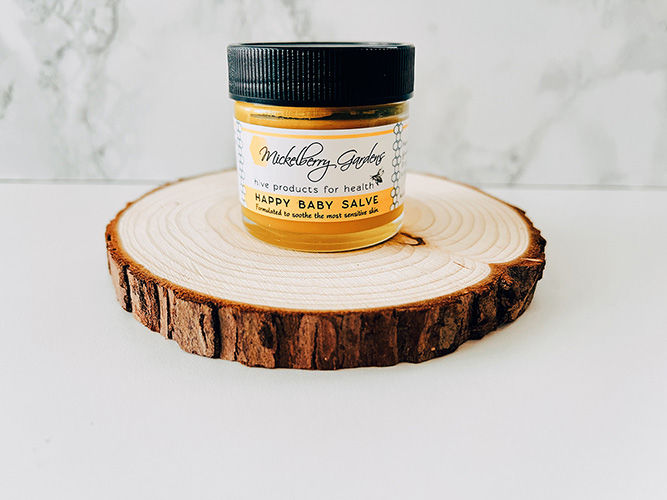 Happy Baby Salve is very gentle and safe for both momma and baby. This certified organic salve features calendula-infused olive oil to soothe and care for even the most sensitive baby skin. It doubles as a nipple cream for nursing moms to calm reactive skin. It's made with Pacific Northwest beeswax sourced from local beekeepers, so it's good for the environment too! Based in Gresham, Oregon, Mickelberry Gardens is a family-owned and operated business dedicated to supporting the health of bees and the planet.
Happy Camper Baby Lotion Bug Out Bar - Fire Lake Soapery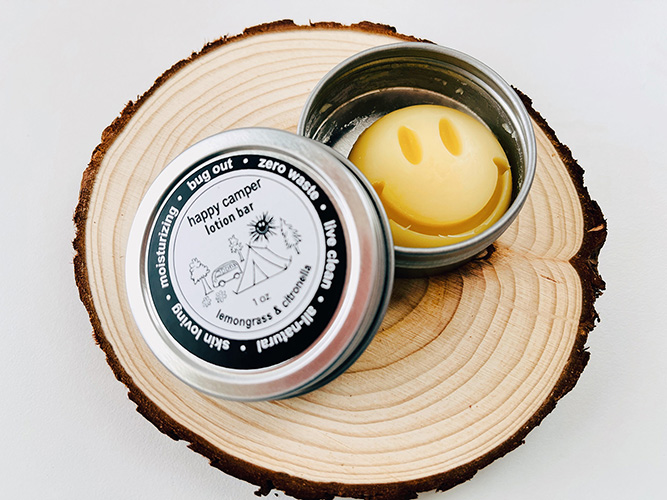 If you love the scent of lemongrass and citronella, you'll love the Happy Camper lotion bar. This all-natural zero-waste moisturizing baby lotion bar works great for repelling bugs. A little goes a really long way! It smells SO good! The Fire Lake Soaps encourage clean living and provide families with unique all-natural skin care products.
Leave a comment below and let us know if you've tried any of these products and if you have a favorite that's not mentioned on our list.